On this day, March 28, 1942, Japanese-American lawyer Minoru Yasui (1916-1986) violated a military curfew in Portland, Oregon, and demanded to be arrested after he was refused enlistment to fight for the US. He was one of the few Japanese Americans who fought laws that directly targeted Japanese Americans or Japanese immigrants following the bombing of Pearl Harbor. In 2015 he was among 17 people awarded the presidential Medal of Freedom.
Also on this day March 28, 1939, the front page of the Eugene Register-Guard blared the headline: "Mighty Oregon Scramble Ohio State to Take Hoop Title of All America," right under a declaration that the Spanish War had ended, of course.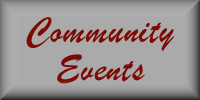 Post an Event

Ways and Means Hearing
Saturday, April 8, 2023 at 10:00 am
Public hearings on the budget. Members of the public will have the opportunity to testify at each of the hearings regarding their perspectives and priorities around the state budget. To testify, members of the public will be able to access sign up links on the Ways and Means Committee's webpage on OLIS.oregonlegislature.gov
Portland Community College - PAC Auditorium, Sylvania Campus 12000 SW 49th Ave, Portland, OR 97219

Ways and Means Hearing
Friday, April 14, 2023 at 5:00 pm
Public hearings on the budget. Members of the public will have the opportunity to testify at each of the hearings regarding their perspectives and priorities around the state budget. To testify, members of the public will be able to access sign up links on the Ways and Means Committee's webpage on OLIS.oregonlegislature.gov
Newport Performing Arts Center 777 W Olive St, Newport, OR 97365

Active Shooter Response Training
Friday, April 14, 2023 at 6:00 pm
TNT Martial Arts--- Friday April 14, 2023 from 6pm-9pm. $10
SIGN UP HERE
Pre-Registration is mandatory, class slots are LIMITED, and in the interest of safety and security, you'll be expected to provide your identification that matches the registration name, upon entering the training facility.
TNT Martial Arts 1982 NE 25th Ave. Suite 15. Hillsboro, Oregon 97124

NW Food Show
Sunday, April 16, 2023 at 10:00 am
Showcase your foodservice industry solutions to buyers and influencers across the Northwestern U.S. and beyond. Exhibiting at the Northwest Foodservice Show is a cost effective way to meet with hundreds of industry decision makers face-to-face and grow your business. Space is limited, so book now!

SELL FACE-TO-FACE

• Generate high-quality leads by sampling and/or demonstrating your products in person

• Answer questions and give tailored pitches to a diverse group of attendees over two days

• Create new connections with buyers and build on existing relationships across the Northwest

WHO ATTENDS?

• 75% of attendees are key decision makers and have purchasing authority

• 47% of attendees have an alcohol license

• Nearly half of attendees are experiencing the Show for the first time

INDUSTRY SEGMENTS IN ATTENDANCE

• 36% Restaurant / Café

• 10% Bar / Tavern

• 10% Catering

• 10% Broker

• 7% Institutions: Universities, Schools, Hospitals, Corrections

• 5% Food Carts / Mobile

• 22% Other Foodservice

The Oregon Restaurant & Lodging Association (ORLA) is the leading business association for the foodservice and lodging industry in Oregon. A not-for-profit trade organization, ORLA represents over 3,000 member units and advocates for over 10,000 foodservice locations and over 2,400 lodging establishments in Oregon.

Contact
Marla McColly - mmcolly@oregonrla.org to register for a booth today!
Portland Expo Center - Hall D - 2060 N Marine Dr, Portland, OR • April 16 –17, 2023 • Sunday, April 16: 10:00 a.m. – 5:00 p.m. Monday, April 17: 10:00 a.m. – 4:00 p.m.

Ways and Means Hearing
Friday, April 21, 2023 at 5:00 pm
Public hearings on the budget. Members of the public will have the opportunity to testify at each of the hearings regarding their perspectives and priorities around the state budget. To testify, members of the public will be able to access sign up links on the Ways and Means Committee's webpage on OLIS.oregonlegislature.gov
Umpqua Community College 1140 Umpqua College Rd, Roseburg, OR 9747

Ways and Means Hearing
Friday, April 28, 2023 at 5:00 pm
Public hearings on the budget. Members of the public will have the opportunity to testify at each of the hearings regarding their perspectives and priorities around the state budget. To testify, members of the public will be able to access sign up links on the Ways and Means Committee's webpage on OLIS.oregonlegislature.gov
Four Rivers Cultural Center 676 SW 5th Ave, Ontario, OR 97914 Note: Ontario, Oregon is in the Mountain Time Zone

Lincoln County Fair
Friday, June 30, 2023 at 5:00 pm
June 30-July 2 Lincoln County Fair
Lincoln County Commons 633 NE 3rd St, Newport, OR

St Paul Rodeo
Friday, June 30, 2023 at 7:00 pm
Small town fun, big time rodeo! JUNE 30 - JULY 4, 2023

St Paul Rodeo website
4174 Malo Avenue NE, Saint Paul, OR, United States, Oregon

Marion County Fair
Thursday, July 6, 2023 at 5:00 pm
The Marion County Fair
July 6-9
Oregon State Fair and Exposition Center 2330 17th ST NE Salem, OR 97301

Washington County Fair
Friday, July 21, 2023 at 5:00 pm
Washington County Fair

FREE ADMISSION

Washington County Fair
JULY 21 - 30
Westside Commons 801 NE 34th Ave, Hillsboro, OR 97124

Coos County Fair
Tuesday, July 25, 2023 at 5:00 pm
The Coos County Fair
July 25-29
Coos County Fairgrounds 770 4th St, Myrtle Point, OR 97458

Clatsop County Fair
Tuesday, August 1, 2023 at 5:00 pm
The Clatsop County Fair
August 1st-5th
Clatsop County Fair and Expo Center 92937 Walluski Loop, Astoria, OR 97103

Oregon Jamboree Music Festival
Friday, August 4, 2023 at 5:00 pm
The Oregon Jamboree is the Northwest's premier country music festival. Nestled in the foothills of the scenic Cascade Mountains, the Oregon Jamboree is held on 20+ acre park-like setting that includes the historic Weddle Covered Bridge. The Jamboree offers a full festival atmosphere in the main venue and a more intimate concert experience on the second stage. In addition to featured headline entertainment, this event hosts RV and tent camping, merchandise vendors, food booths, beer & wine gardens, and a variety of other attractions.


Sweet Home, Oregon

Douglas County Fair
Wednesday, August 9, 2023 at 8:00 am
Douglas County Fair AUGUST 9 - 12
Douglas County Fairgrounds Complex 2110 SW Frear Street Roseburg, OR 97471

Crook County Fair
Wednesday, August 9, 2023 at 1:00 pm
Crook County Fair
AUGUST 9 - 12
Crook County Fairgrounds Prineville, Oregon

Oregon State Fair
Friday, August 25, 2023 at 1:00 pm
Oregon State Fair
Oregon State Fair & Exposition Center 2330 17th St NE, Salem, OR 97301

Pendleton Round-Up
Saturday, September 9, 2023 at 5:00 pm
The world famous Pendleton Round-Up
Pendleton Round-Up Grounds 1205 SW Court Ave, Pendleton, OR 97801
View All Calendar Events
Accelerated Vaccination Timelines given by Governor Brown
Multiple journalists could not get a straight answer from Oregon's Governor Kate Brown
in a press briefing
with the Oregon Health Authority on Friday, March 19th, 2021.
She was asked why front-line workers were not highly prioritized for COVID vaccinations in Oregon as neighboring state Washington had done and as the CDC had recommended, but all that reporters got for an answer from her seemed rather hollow and disingenuous.
Governor Kate Brown held the press conference to announce Oregon's accelerated vaccination prioritization timelines.
The Governor was joined by Patrick Allen, Oregon Health Authority (OHA) Director; Dr. Dean Sidelinger, State Epidemiologist; and Holden Leung, Chief Executive Officer of the Asian Health & Service Center.
A D V E R T I S E M E N T

A D V E R T I S E M E N T
"As vaccination efforts speed up, I want to thank Oregonians once again for making smart choices throughout this pandemic. Oregon continues to hold one of the lowest infection and mortality rates in the entire country. We have the fourth lowest infection rate since the start of the pandemic, and fifth lowest mortality rate. " said Governor Brown. "As we open up eligibility to all Oregonians on May 1st, I remain committed to the equitable distribution of vaccines for our seniors, frontline workers, and Oregonians with underlying health conditions."

"The Oregon Health Authority tells me that, provided supplies come in from the federal government as anticipated, we expect to have enough doses for every Oregonian who wants a vaccine to have the opportunity for at least a first dose by the end of May."
Starting March 22, counties that can attest to largely finishing vaccinations for Oregonians 65 and older can move to the next prioritization groups.
No later than March 29, vaccinations may begin for Phase 1B, Group 6, which includes people aged 45 and older with underlying conditions and some groups most vulnerable to COVID-19.
On April 19, vaccinations may begin for Phase 1B, Group 7, which includes all frontline workers and people with underlying conditions aged 16-44.
On May 1, all Oregonians age 16 and older will be eligible for COVID-19 vaccination.
--Bruce Armstrong
| | |
| --- | --- |
| Post Date: 2021-03-19 16:58:28 | Last Update: 2021-03-19 18:45:40 |
More emergency powers for Oregon's Governor
HB 2305
and
HB 2308
are being considered by the super-majority Democrat Oregon legislature, and are bills that would assign further emergency powers for the state's governor.
Observers in Oregon have noted current Governor Kate Brown's response to a variety of emergencies over her tenure, especially as of late, and her decisions do not always inspire confidence. More gubernatorial emergency powers might not be a good thing at this time, as checks and balances are still quite important in government.
Both HB 2305 and HB 2308 are sponsored by Representative Paul Evans (D-Monmouth), and could easily be passed with support from the super-majority Democrats, who currently have control of the state legislature.
A D V E R T I S E M E N T
A D V E R T I S E M E N T
Details within those proposed laws include the following:
Authorize the Governor, if necessitated by emergency, to require any person in this state to accept and fulfill orders for manufacture, sale or distribution of certain goods.
The bills do specify conditions under which a person may reject such orders.
It also provides that "a person that accepts order is not liable for contractual damages resulting from act or omission necessary for compliance with Act".
--Bruce Armstrong
| | |
| --- | --- |
| Post Date: 2021-03-19 12:39:57 | Last Update: 2021-03-19 13:25:22 |
Spoiler alert: Democrats in the Legislature aren't helping the situation
Editor's note: This article was adapted from a presentation to clients of Portland area realtor Royce Rogers.
Oregon has a housing shortage. The Urban Growth Boundaries, created by Oregon's land use laws in the early 1970s, are filling up. Supply and demand drive prices of single-family homes to levels that are unaffordability. Apartments must provide a higher percentage of dwellings.
Unfortunately, new regulations show a disconnect between policy makers and the incentives that cause risk takers to build apartments. In December 2016, Portland's City Council enacted a strong inclusionary housing requirement that all new apartment buildings in Portland would have to set aside a portion of their units for low- and moderate-income housing. The new requirement didn't kick in until February 2017, and because the requirement applied to nearly all apartment buildings with 20+ units there was a land rush of developers who filed under the old rules which in turn produced a temporary flood of new apartment buildings, that have, over the past four years, mostly been built.
This decline in multifamily permits signals trouble for Portland's apartment supply for the coming years. While in the short-term rent increases have been minimal and supply has increased, national forecasters like Zillow are predicting a rapid rebound in demand for urban markets post-pandemic. That has owners of existing apartments with an excellent chance to profit in Portland as housing providers continue to stay one step ahead of politicians enacting feel-good ordinances. The new requirements have also signaled more permanent changes. One of the key aspects of the requirements is that it exempts buildings that have less than 20 units, which has prompted many developers to shift to smaller buildings.
This has also led developers to get creative as the requirement of 20 units only applies to a single building, meaning you can build multiple buildings in one development project. There is a good example in Northwest Portland where developer Noal Johnson is building eight five-story residential buildings which total to 145 units although each individual building contains less than 20.
Overall inclusionary zoning may have helped with supply and rents in the short term but the fact that very few new buildings are being built now will hurt Portland in the near future. The new apartments that aren't being built now in Portland will almost certainly lead to higher rents and less affordability in the years ahead—exactly the opposite of the expressed intentions of those who enacted this policy.
--Tom Hammer
| | |
| --- | --- |
| Post Date: 2021-03-18 16:26:05 | Last Update: 2021-03-18 11:58:43 |
The Constitution gives the Legislature authority over the process
The Oregon Department of Justice, led by Attorney General Ellen Rosenblum (D-Portland) on behalf of Secretary of State Shemia Fagan (D-Portland), has filed a response to the Oregon Legislature's petition for a writ of mandamus, related to state Legislative redistricting, with the Oregon Supreme Court. A writ of mandamus is a directive by the courts to a government to have them act or cease acting.
Secretary Fagan's response notes that the Legislature's requested delays in redistricting timelines for state Legislative maps will require moving the 2022 primary elections in all 36 counties and numerous other elections-related deadlines. The response demonstrates that the Legislature can access quality population data from the U.S. Census Bureau's partner in Oregon, the Population Research Center, and can use that data to produce redistricting maps without delay, leaving opportunities to incorporate Census data when it becomes available.
"As Oregon's chief elections officer, I am responsible for safeguarding the elections process for all Oregonians. I am deeply concerned about the ability of our state's county clerks to administer stable, predictable elections next year if the Legislature is successful in moving deadlines and changing 2022 election dates," Secretary Fagan said. "As detailed in our response, moving the 2022 May primary would strain county and state resources and risk significant voter confusion at a time when it is more important than ever for us to build and maintain public trust in our elections. We owe it to Oregonians to do everything we can to fulfill our constitutional obligation on time and without impacting the 2022 elections."
In the filing, Interim Oregon Elections Director Brenda Bayes detailed the list of potential impacts on the state's 2022 election cycle if state Legislative redistricting dates are allowed to be pushed out 60 days after the redistricting data arrives. Those potential impacts include:
Shifting dates could affect the primary and general election in 2022;
The expense of substantial time and resources spent informing voters and candidates about the changes to long established election dates and related deadlines;
The risk that candidates file and run in a May primary for a district with boundaries that change, disqualifying them from seeking office;
Potential for disproportionate harm to candidates with fewer financial resources;
Significant technical reprogramming costs for state and county governments; and
The potential to inflame misinformation and distrust in elections.
A D V E R T I S E M E N T
A D V E R T I S E M E N T
Each decade, states are required to redraw boundaries for state Legislative and federal Congressional districts to account for population changes. Oregon's state Legislative redistricting process is detailed in Article IV, section 6 of the Oregon Constitution. The Constitution gives the Oregon Legislature clear authority over the process, with the Secretary of State as a backstop if, for some reason, the Legislature is unable to complete its process. The process for federal Congressional redistricting, which redraws Oregon's district boundaries for the United States House of Representatives, is guided by state law with the Oregon Supreme Court as a backstop. The Secretary of State has no role in federal Congressional redistricting, which is not addressed in the Legislature's petition.
--Staff Reports
| | |
| --- | --- |
| Post Date: 2021-03-18 13:59:43 | Last Update: 2021-03-18 14:05:57 |
Democrats promise program they know they can't deliver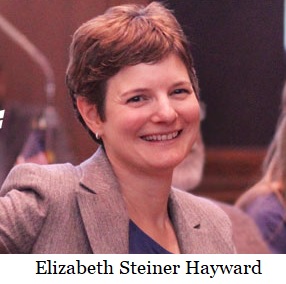 After 8 failed attempts, Senate Democrats rammed through
SJR 12
legislation that promises utopian health care coverage. The results of which would degrade the quality of care and take away health care choices for Oregonians. The resolution was introduced by Senator Elizabeth Steiner Hayward (D-Portland) and Representative Rob Nosse (D-Portland)
According to a 2017 report commissioned by the Legislature, a government-controlled health care system is completely unfeasible. The system would blow out the budget by requiring a 134% increase in state taxes. This would include an 83% hike in income taxes and a new 6.5% payroll tax on small businesses. The total cost of government-controlled healthcare would be over $70 billion per budget cycle.
"This bill promises something that Democrats know they can't deliver," Senate Republican Leader Fred Girod said. "The bill doesn't fund any system to deliver on that promise. If Democrats are serious about giving Oregonians free health care, they should come up with an actual plan. This kind of lazy policymaking lacks important details Oregon voters need to make an informed decision at the ballot box."
The Oregonian Editorial Board and League of Women Voters have opposed this measure because of its obscurity.
Government-controlled health care would be a travesty for Oregonians. It would degrade the quality of care by limiting choices and make Oregonians wait for important care.
Government-run health care leads to longer wait times for important medical care and takes away individual health care decisions from Oregonians. Oregon's 2017 report confirmed that government-controlled health care would cause 'congestion' (read wait times).
"This unfunded mandate is one of the final steps to completely government-controlled health care," Senator Tim Knopp (R-Bend), Vice-Chair of the Senate Health Care Committee, said. "There is a reason similar plans have been spiked in other deep-blue states. It would destroy quality health care in Oregon."
A D V E R T I S E M E N T
A D V E R T I S E M E N T
SJR 12
fails to outline a plan as to how the state is going to give unlimited health coverage to everyone. That raises concerns that the courts will ultimately force political branches to create a backdoor system with little public involvement or transparency.
Senate Democrats voted down a motion that would have given Oregonians clarity on how much the proposal would cost.
If passed by the House of Representatives, the amendment would be put to voters on the November 2021 general election.
--Staff Reports
| | |
| --- | --- |
| Post Date: 2021-03-18 12:09:04 | Last Update: 2021-03-18 12:27:12 |
We keep spending money and not solving the problem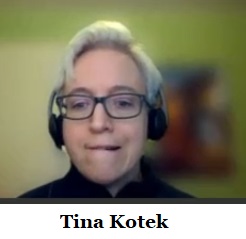 HB 2004
takes money from the General Fund and the Community Services Revolving Account for low barrier shelters which goes to DAS to create navigation centers. Housing and Community Services is directed to study the issue. It has bipartisan support.
HB 2006
defines an "emergency shelter" and requires local governments to allow siting of qualifying emergency shelters by qualifying entities notwithstanding land use laws and regulations. Three Republicans cosponsored this bill and coincidently their districts would get money. Both bills were introduced by House Speaker Tina Kotek (D-Portland).
The homeless situation is on many minds these days and the legislature is attempting to show the voters that they care. Using $27 million in grant money as bait and an additional $18 million in direct payments to cities with representatives on the committee sponsoring
HB 2004
, money will be appropriated for a popular concern. Is that the right way to go?
The history of caring for the unfortunate relied on mutual aid societies -- churches, fraternal organizations, dedicated non-profits. They supplied charitable services to the less fortunate. Government has slowly replaced many of those volunteer efforts and continues its quest for market share. Mutual aid societies have paid staff but were, and still are, heavily dependent on dedicated volunteers with intimate knowledge of the challenges they face and personal commitment often through personal experience. The recipients of generosity are vetted constantly. Gaming the system is very difficult with mutual aid societies. In the past, government's role was in service to the productive sector that financially sustained those seeking charity through mutual aid societies. People in need got a temporary hand up, not a permanent handout.
Fast forward to today, and we see government doing what it can to increase and centralize power. Enticing municipalities through grants, state government grows in size while enlarging dependency on state government. Those who "are down on their luck" are just pawns in the game. Representatives bring the pork home to their constituencies, claiming humanity and solutions for the common good.
Examples of mutual aid societies doing the highest quality work at a fraction the cost versus government are everywhere. If politicians feel they must address every highly visible problem that has its day in the sun, maybe they could incentivize local communities to use the systems they already have in place. Multiple tax credits for donations to outfits like Union Gospel Mission in Salem, the Salvation Army, St. Vincent DePaul in Eugene and dozens of other non-profit groups doing yeoman's work would support those currently most effective and give a greater return on taxpayers dollars.
Addiction and mental health problems are at the core of homelessness. The breakdown of the family structure plays a big role of this growing social phenomenon as well. Can we buy our way to a solution? No. Should we rely on politicians to find answers? This is a tough love situation, who can supply the tough love? Probably not your rich uncle from out of town.
--Tom Hammer
| | |
| --- | --- |
| Post Date: 2021-03-18 11:58:43 | Last Update: 2021-03-18 12:09:04 |
Fairs and festivals will begin to make decisions as to their plans for Summer
Could we see outdoor celebrations return this summer?
Today Governor Brown and the Oregon Health Authority announced some changes to the capacity guidelines for outdoor events in anticipation of County fairs and festivals this Spring and Summer. The new guidelines for capacity are tied to the current Oregon Health Authority Sector Risk Level Guidance Chart. However, the guidelines for new outdoor entertainment establishments including zoos, gardens, theaters, stadiums and fairs and festivals, changed effective March 17th they are now:
Lower risk: Maximum 50% occupancy
Moderate risk: Maximum 25% occupancy
High risk: Maximum 15% occupancy
Extreme risk: Maximum 50 people
Closing times for all outdoor Entertainment is 11pm except Low Risk which is midnight.
Early to announce was Linn County Fairgrounds. Tuesday at the Linn County Commissioners meeting,
Commissioner Roger Nyquist announced
"I've had some dialogue with the public health community at the state level that led me to believe that by the time we get to mid-July, we'll be able to host a county fair," he continued "I'm an optimist, so I think that the people who have enjoyed going to the Linn County Fair in the past should expect to do so come July."
A D V E R T I S E M E N T
A D V E R T I S E M E N T
While this is good news, it also indicates that the end to social distancing and limits on social gatherings may not be returning to normal in the near future. On February 25, 2021, Governor Brown signed
Executive Order 21-05
which extended the state of emergency declaration through May 21, 2021. This is the 6th extension of the original declaration of emergency from 2020. The next extension, if done, would be issued before the current one expires and would could last another 60 days or up until July 20th. If a return to normal was expected before summer, the new OHA guidelines and capacity restrictions would not be necessary. Until then, fairs and festivals will begin to make decisions as to their plans for Summer.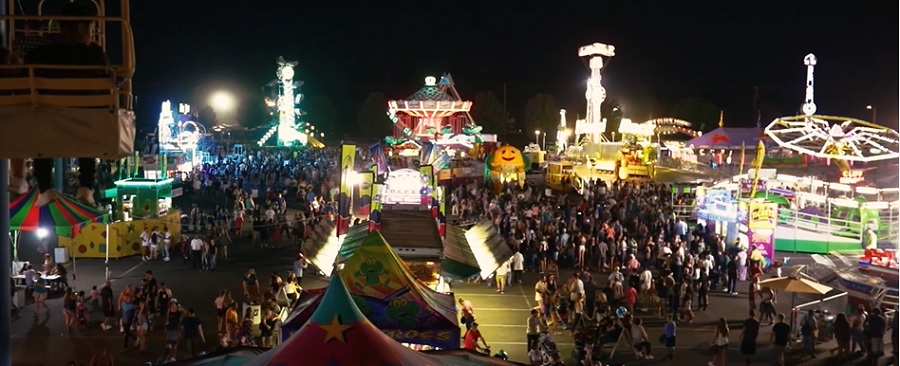 --Terese Humboldt
| | |
| --- | --- |
| Post Date: 2021-03-18 07:30:00 | Last Update: 2021-03-18 07:52:05 |
Your grandma would have called it soot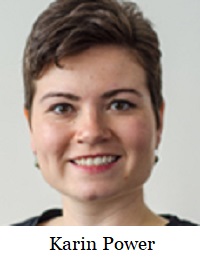 This Legislative session, like 2019 and 2020, has seen multiple bills relating to environmental impacts and climate change.
HB 2479
introduced by Representative Karin Power (HD41 – Milwaukie) in one in a series this session that proposes a solution to climate change mitigation.
At a hearing on March 1st Representative Power introduced the bill to the committee stating "In order to help integrate the scientific importance of black carbon into our state planning
HB 2479
(is needed) to modify the definition of greenhouse gasses to include black carbon". With the definition modified, the Department of Environmental Quality will then have the ability study black carbon specifically and look for mitigation strategies to reduce it.
Dr. Erika Maria Moseson, MD, MA,a Pulmonary & Critical Care Medicine Physician, testified in support of the bill. She said, as a physician, she knows that it is "Vitally important to get the diagnosis right before you treat. Actually, measuring black carbon will help us diagnose where we need to focus to save lives."
Representative Brock Smith (R-Port Orford) recalled to the committee that throughout all the conversations on cap and trade, carbon sequestration and global warming, "we have talked about diesel emissions being one factor, but black carbon has never been a topic of conversation".
So, what exactly is black carbon?
Drew Shindell, Nicholas Professor of Earth Sciences at Duke university shared with the committee that black carbon is commonly referred to as soot. With that terminology clarification, Representative Brock Smith then shared that it is his understanding that the major global sources of soot are from developing countries and this trend is expected to increase. The largest contributors are Asia, Latin America, and Africa. China and India together account for 25%-35% of the global soot. Drew Shindell agreed, but also noted that the US is still a contributor and although the US has done a good job of continuing to mitigate soot since the passage of the Clean Air Act of 1970, the US has fallen short in addressing specific contributors. He then stated that "those specific contributors are non-highway diesel motors used in construction and farm equipment, ATV's, and diesel generators".
A D V E R T I S E M E N T
A D V E R T I S E M E N T
With the specific target of soot emitters defined by Drew Schindell, the question then becomes, has the conclusion already been drawn that these emitters are already the problem? After all, Representative Power is also one of the chief sponsors of
HB 2674
which proposes to implement an immediate privilege tax on nonroad diesel equipment (construction and farm equipment, ATV's, and diesel generators) to mitigate their soot contribution to climate change?
--Terese Humboldt
| | |
| --- | --- |
| Post Date: 2021-03-18 06:53:53 | Last Update: 2021-03-18 07:47:03 |
Alfa Romero was fraudulently purchased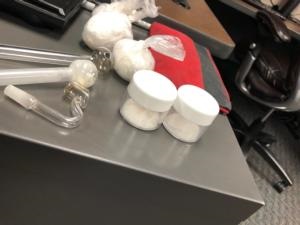 Portland Oregon is a city riddled with crime these days, sadly and another car theft seems to have been attempted by a suspect carrying a large amount of methamphetamine with them in an Italian sports car.
On March 17, 2021 the Portland Police East Precinct Neighborhood Response Team (NRT) received information about an Alfa Romeo car, which was fraudulently purchased from a dealership near Southeast 92nd Ave and Southeast Stark Street.
NRT officers began investigating and located the car in a nearby motel parking lot. Officers developed information about the suspect and conducted surveillance on the car. When the suspect returned to the car, officers took her into custody.
Officers recovered forged documents, and approximately 164 grams (5.7 ounces) of methamphetamine. Officers returned the car to the dealership.
The suspect was identified as 38-year-old Mary P. Nguyen, who was booked into jail for Aggravated Identity Theft, 7 counts of Forgery I, Aggravated Theft I, Distribution of a Controlled Substance -- Methamphetamine, Possession of a Controlled Substance -- Methamphetamine, Unauthorized Use of Motor Vehicle, and Computer Crime.
--Bruce Armstrong
| | |
| --- | --- |
| Post Date: 2021-03-17 17:57:29 | Last Update: 2021-03-17 18:14:05 |
As business start to pay, they start to not want to pay
Editor's note: This is the third in a multipart series exploring tax measures before the Oregon Legislature during the 2021 session
The year 2019 saw an increase in Democratic numbers in the Legislature and with it, the ability to raise taxes without any support from the minority party. That brought one of the largest tax increases in the history of the State of Oregon with the Commercial Activities Tax that was created to fund the Student Success Act. Not surprisingly, a backlash has begun as targets of the tax seek to free themselves from its burdens.
HB 2259
exempts receipts from sales of prescription drugs and medical supplies or from provision of medical services from commercial activity subject to corporate activity tax.
HB 2268
exempts interest received on financial institution loans made to small business concerns from commercial activity subject to corporate activity tax.
An exemption that carries perhaps the highest price tag,
HB 2293
exempts receipts from sales of agricultural, floricultural, horticultural, viticultural or food products from commercial activity subject to corporate activity tax. It was introduced by Representative Mark Owens (R-Crane).
HB 2429
has been introduced by Representatives Nancy Nathanson (D-Eugene) and E. Werner Reschke (R-Klamath Falls) Modifies provisions of corporate activity tax, expanding exemption for grocery sales to include groceries held by consignee store operator and expanding exemption for motor vehicle dealer transactions to include all new vehicle exchanges between franchised motor vehicle dealerships.
Representative Christine Drazan (R-Canby) has introduced
HB 2633
exempts, from commercial activity subject to corporate activity tax, contractor receipts from repair or rebuilding of structure destroyed or damaged by wildfire.
HB 2753
prohibits pharmacy benefit manager from including in contract with network pharmacy term barring price increase to customer to offset estimated amount of corporate activity tax paid by pharmacy and attributable to sale of prescription drug. This has been introduced by Representative Ron Noble (R-McMinnville)
The bill has not been scheduled for a hearing.
--Staff Reports
| | |
| --- | --- |
| Post Date: 2021-03-17 16:41:42 | Last Update: 2021-03-15 16:56:41 |
No longer just a regulator, the PUC may now be an agent of social change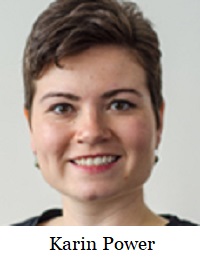 The Oregon House voted today, mostly along party lines, to allow the Public Utility Commission to create special rates for certain classes of Oregonians, including low-income people.
"Energy is an essential part of daily life, and we know many Oregonians have been hit hard by the pandemic," said Rep. Karin Power (D-Milwaukie), one of the bill's chief sponsors. "This will allow the PUC to help low-income and cost-burdened Oregonians afford their energy by creating a lower rate class or providing discounts, as many other utility districts like water and sewer already do."
HB 2475
also allows environmental justice groups to participate in PUC processes. The bill expands access to non-state-funded resources for entities representing the broad interests of customers, including the interests of low-income ratepayers and environmental justice communities, in the same manner that other customer groups currently access these funds. The increased access for environmental justice communities will benefit low-income communities statewide. One lawmaker pointed out that the bill has no curbs on who could receive preferential rates. "They could assign electric rates based on skin color."
"Before I joined the Legislature, I was privileged to work with frontline rural communities as a community organizer working on environmental advocacy," said Rep. Khanh Pham (D-Portland), the bill's other chief sponsor. "We found that, despite the divisive rhetoric pitting rural and urban communities against each other, we have so much in common in terms of what our communities need. Relief from high energy bills is a perfect example of what our communities—both in rural and urban areas—need most."
A D V E R T I S E M E N T
A D V E R T I S E M E N T
The Public Utility Commission is responsible for rate regulation of Oregon's investor-owned electric utilities to ensure Oregon utility customers have access to safe, reliable, and high quality utility services at just and reasonable rates. This will change if this bill becomes law, adding environmental and social justice to the list of responsibilities of the statewide regulator.
HB 2475
, which passed 36-20, now moves to the Senate.
--Staff Reports
| | |
| --- | --- |
| Post Date: 2021-03-16 18:09:52 | Last Update: 2021-03-17 18:16:04 |
Republicans offer to counter Democrat plan to tax PPP loans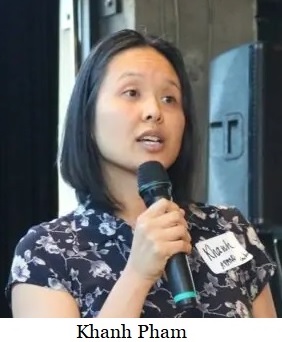 Oregon House Republicans are introducing legislation to combat a new proposal from Democrats that intends to tax Oregon businesses for paycheck protection program (PPP) loans they received that were vital to keeping people employed during the pandemic last year.
HB 2457
is just a sleepy revenue bill reconnecting Oregon's tax code to the federal tax code for simplicity, but as it is proposed to be
amended
would disregard a commitment made by Democrats and Republicans in Congress by taxing PPP loans Oregon businesses received in 2020. The amendment has been proposed by Representative Khanh Pham (D-Portland).
"This new proposal would completely undo the intention of the paycheck protection program," said Representative E. Werner Reschke (R-Klamath Falls). "The state of Oregon already received a two-fold benefit from PPP: the state receives more income taxes because people remained employed, and fewer Oregonians needed to utilize unemployment benefits. Surprising businesses with this retroactive tax is completely contrary to what Democrats and Republicans in Congress intended when they passed the CARES Act."
Proponents of this
-1 amendment
to
HB 2457
claim that businesses received the double benefit of a forgivable loan that could also be claimed as a business expense.
"I would instead ask why the state, flush with cash, would consider squeezing Oregon businesses for additional dollars when many are just trying to stay above water and keep people employed after a difficult year," Rep. Reschke said in response.
Rep. Reschke's amendment would prevent PPP loans from being treated as taxable income.
Oregon House Republicans also announced a proposal to help Oregonians who may have their taxes negatively affected by stimulus checks.
A D V E R T I S E M E N T
A D V E R T I S E M E N T
"Stimulus checks were crucial for Oregonians struggling to make it through the worst of the pandemic in 2020," stated House Republican Leader Christine Drazan (R-Canby). "No one should be paying higher taxes just because they received this financial help. We should not be making things more difficult for Oregonians."
While the stimulus checks that Oregonians received aren't considered taxable income, they can still raise the tax liability some Oregonians may be responsible for when they file taxes this year.
HB 3383
will soon be read on the floor and would undo the impact that stimulus checks can have on tax liabilities.
--Staff Reports
| | |
| --- | --- |
| Post Date: 2021-03-16 17:59:38 | Last Update: 2021-03-16 18:40:28 |
Read More Articles