We keep spending money and not solving the problem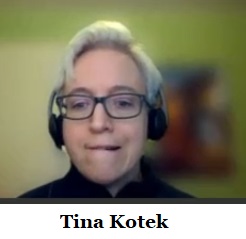 HB 2004
takes money from the General Fund and the Community Services Revolving Account for low barrier shelters which goes to DAS to create navigation centers. Housing and Community Services is directed to study the issue. It has bipartisan support.
HB 2006
defines an "emergency shelter" and requires local governments to allow siting of qualifying emergency shelters by qualifying entities notwithstanding land use laws and regulations. Three Republicans cosponsored this bill and coincidently their districts would get money. Both bills were introduced by House Speaker Tina Kotek (D-Portland).
The homeless situation is on many minds these days and the legislature is attempting to show the voters that they care. Using $27 million in grant money as bait and an additional $18 million in direct payments to cities with representatives on the committee sponsoring
HB 2004
, money will be appropriated for a popular concern. Is that the right way to go?
The history of caring for the unfortunate relied on mutual aid societies -- churches, fraternal organizations, dedicated non-profits. They supplied charitable services to the less fortunate. Government has slowly replaced many of those volunteer efforts and continues its quest for market share. Mutual aid societies have paid staff but were, and still are, heavily dependent on dedicated volunteers with intimate knowledge of the challenges they face and personal commitment often through personal experience. The recipients of generosity are vetted constantly. Gaming the system is very difficult with mutual aid societies. In the past, government's role was in service to the productive sector that financially sustained those seeking charity through mutual aid societies. People in need got a temporary hand up, not a permanent handout.
Fast forward to today, and we see government doing what it can to increase and centralize power. Enticing municipalities through grants, state government grows in size while enlarging dependency on state government. Those who "are down on their luck" are just pawns in the game. Representatives bring the pork home to their constituencies, claiming humanity and solutions for the common good.
Examples of mutual aid societies doing the highest quality work at a fraction the cost versus government are everywhere. If politicians feel they must address every highly visible problem that has its day in the sun, maybe they could incentivize local communities to use the systems they already have in place. Multiple tax credits for donations to outfits like Union Gospel Mission in Salem, the Salvation Army, St. Vincent DePaul in Eugene and dozens of other non-profit groups doing yeoman's work would support those currently most effective and give a greater return on taxpayers dollars.
Addiction and mental health problems are at the core of homelessness. The breakdown of the family structure plays a big role of this growing social phenomenon as well. Can we buy our way to a solution? No. Should we rely on politicians to find answers? This is a tough love situation, who can supply the tough love? Probably not your rich uncle from out of town.
--Tom Hammer
| | |
| --- | --- |
| Post Date: 2021-03-18 11:58:43 | Last Update: 2021-03-18 12:09:04 |