Fairs and festivals will begin to make decisions as to their plans for Summer
Could we see outdoor celebrations return this summer?
Today Governor Brown and the Oregon Health Authority announced some changes to the capacity guidelines for outdoor events in anticipation of County fairs and festivals this Spring and Summer. The new guidelines for capacity are tied to the current Oregon Health Authority Sector Risk Level Guidance Chart. However, the guidelines for new outdoor entertainment establishments including zoos, gardens, theaters, stadiums and fairs and festivals, changed effective March 17th they are now:
Lower risk: Maximum 50% occupancy
Moderate risk: Maximum 25% occupancy
High risk: Maximum 15% occupancy
Extreme risk: Maximum 50 people
Closing times for all outdoor Entertainment is 11pm except Low Risk which is midnight.
Early to announce was Linn County Fairgrounds. Tuesday at the Linn County Commissioners meeting,
Commissioner Roger Nyquist announced
"I've had some dialogue with the public health community at the state level that led me to believe that by the time we get to mid-July, we'll be able to host a county fair," he continued "I'm an optimist, so I think that the people who have enjoyed going to the Linn County Fair in the past should expect to do so come July."
A D V E R T I S E M E N T

A D V E R T I S E M E N T
While this is good news, it also indicates that the end to social distancing and limits on social gatherings may not be returning to normal in the near future. On February 25, 2021, Governor Brown signed
Executive Order 21-05
which extended the state of emergency declaration through May 21, 2021. This is the 6th extension of the original declaration of emergency from 2020. The next extension, if done, would be issued before the current one expires and would could last another 60 days or up until July 20th. If a return to normal was expected before summer, the new OHA guidelines and capacity restrictions would not be necessary. Until then, fairs and festivals will begin to make decisions as to their plans for Summer.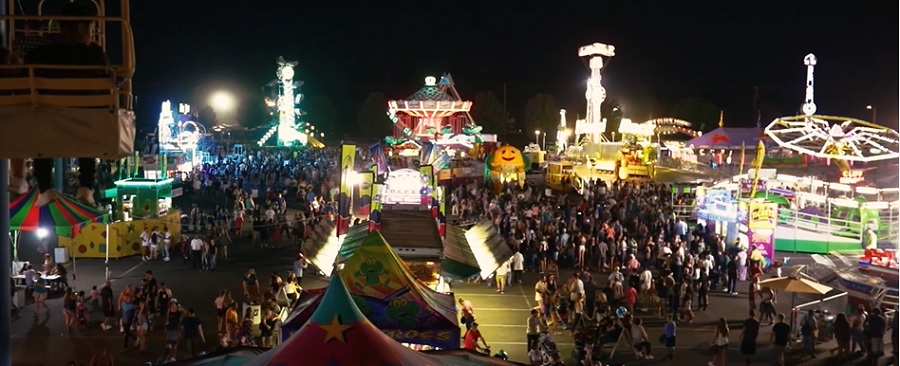 --Terese Humboldt
| | |
| --- | --- |
| Post Date: 2021-03-18 07:30:00 | Last Update: 2021-03-18 07:52:05 |