No longer just a regulator, the PUC may now be an agent of social change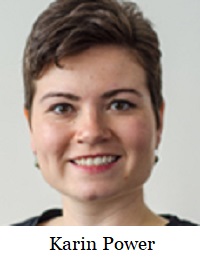 The Oregon House voted today, mostly along party lines, to allow the Public Utility Commission to create special rates for certain classes of Oregonians, including low-income people.
"Energy is an essential part of daily life, and we know many Oregonians have been hit hard by the pandemic," said Rep. Karin Power (D-Milwaukie), one of the bill's chief sponsors. "This will allow the PUC to help low-income and cost-burdened Oregonians afford their energy by creating a lower rate class or providing discounts, as many other utility districts like water and sewer already do."
HB 2475
also allows environmental justice groups to participate in PUC processes. The bill expands access to non-state-funded resources for entities representing the broad interests of customers, including the interests of low-income ratepayers and environmental justice communities, in the same manner that other customer groups currently access these funds. The increased access for environmental justice communities will benefit low-income communities statewide. One lawmaker pointed out that the bill has no curbs on who could receive preferential rates. "They could assign electric rates based on skin color."
"Before I joined the Legislature, I was privileged to work with frontline rural communities as a community organizer working on environmental advocacy," said Rep. Khanh Pham (D-Portland), the bill's other chief sponsor. "We found that, despite the divisive rhetoric pitting rural and urban communities against each other, we have so much in common in terms of what our communities need. Relief from high energy bills is a perfect example of what our communities—both in rural and urban areas—need most."
A D V E R T I S E M E N T
A D V E R T I S E M E N T
The Public Utility Commission is responsible for rate regulation of Oregon's investor-owned electric utilities to ensure Oregon utility customers have access to safe, reliable, and high quality utility services at just and reasonable rates. This will change if this bill becomes law, adding environmental and social justice to the list of responsibilities of the statewide regulator.
HB 2475
, which passed 36-20, now moves to the Senate.
--Staff Reports
| | |
| --- | --- |
| Post Date: 2021-03-16 18:09:52 | Last Update: 2021-03-17 18:16:04 |