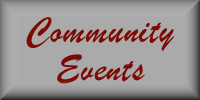 Post an Event

Oregon Legislature Interim Committee Meetings
Wednesday, December 7, 2022 at 8:00 am
Legislative Committee hearings
Oregon Capitol

Oregon Legislature Interim Committee Meetings
Thursday, December 8, 2022 at 8:00 am
Legislative Committee hearings
Oregon Capitol

Oregon Legislature Interim Committee Meetings
Friday, December 9, 2022 at 8:00 am
Legislative Committee hearings
Oregon Capitol

82nd Session of the Oregon Legislature Begins
Monday, January 9, 2023 at 8:00 am
The 2023 Session of the Oregon Legislature begins. Legislators are sworn in and bills are introduced.
Oregon Capitol, Salem
View All Calendar Events
Democrats promise program they know they can't deliver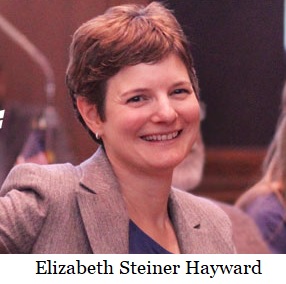 After 8 failed attempts, Senate Democrats rammed through
SJR 12
legislation that promises utopian health care coverage. The results of which would degrade the quality of care and take away health care choices for Oregonians. The resolution was introduced by Senator Elizabeth Steiner Hayward (D-Portland) and Representative Rob Nosse (D-Portland)
According to a 2017 report commissioned by the Legislature, a government-controlled health care system is completely unfeasible. The system would blow out the budget by requiring a 134% increase in state taxes. This would include an 83% hike in income taxes and a new 6.5% payroll tax on small businesses. The total cost of government-controlled healthcare would be over $70 billion per budget cycle.
"This bill promises something that Democrats know they can't deliver," Senate Republican Leader Fred Girod said. "The bill doesn't fund any system to deliver on that promise. If Democrats are serious about giving Oregonians free health care, they should come up with an actual plan. This kind of lazy policymaking lacks important details Oregon voters need to make an informed decision at the ballot box."
The Oregonian Editorial Board and League of Women Voters have opposed this measure because of its obscurity.
Government-controlled health care would be a travesty for Oregonians. It would degrade the quality of care by limiting choices and make Oregonians wait for important care.
Government-run health care leads to longer wait times for important medical care and takes away individual health care decisions from Oregonians. Oregon's 2017 report confirmed that government-controlled health care would cause 'congestion' (read wait times).
"This unfunded mandate is one of the final steps to completely government-controlled health care," Senator Tim Knopp (R-Bend), Vice-Chair of the Senate Health Care Committee, said. "There is a reason similar plans have been spiked in other deep-blue states. It would destroy quality health care in Oregon."
A D V E R T I S E M E N T

A D V E R T I S E M E N T
SJR 12
fails to outline a plan as to how the state is going to give unlimited health coverage to everyone. That raises concerns that the courts will ultimately force political branches to create a backdoor system with little public involvement or transparency.
Senate Democrats voted down a motion that would have given Oregonians clarity on how much the proposal would cost.
If passed by the House of Representatives, the amendment would be put to voters on the November 2021 general election.
--Staff Reports
| | |
| --- | --- |
| Post Date: 2021-03-18 12:09:04 | Last Update: 2021-03-18 12:27:12 |
We keep spending money and not solving the problem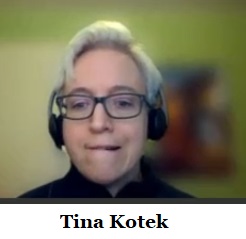 HB 2004
takes money from the General Fund and the Community Services Revolving Account for low barrier shelters which goes to DAS to create navigation centers. Housing and Community Services is directed to study the issue. It has bipartisan support.
HB 2006
defines an "emergency shelter" and requires local governments to allow siting of qualifying emergency shelters by qualifying entities notwithstanding land use laws and regulations. Three Republicans cosponsored this bill and coincidently their districts would get money. Both bills were introduced by House Speaker Tina Kotek (D-Portland).
The homeless situation is on many minds these days and the legislature is attempting to show the voters that they care. Using $27 million in grant money as bait and an additional $18 million in direct payments to cities with representatives on the committee sponsoring
HB 2004
, money will be appropriated for a popular concern. Is that the right way to go?
The history of caring for the unfortunate relied on mutual aid societies -- churches, fraternal organizations, dedicated non-profits. They supplied charitable services to the less fortunate. Government has slowly replaced many of those volunteer efforts and continues its quest for market share. Mutual aid societies have paid staff but were, and still are, heavily dependent on dedicated volunteers with intimate knowledge of the challenges they face and personal commitment often through personal experience. The recipients of generosity are vetted constantly. Gaming the system is very difficult with mutual aid societies. In the past, government's role was in service to the productive sector that financially sustained those seeking charity through mutual aid societies. People in need got a temporary hand up, not a permanent handout.
Fast forward to today, and we see government doing what it can to increase and centralize power. Enticing municipalities through grants, state government grows in size while enlarging dependency on state government. Those who "are down on their luck" are just pawns in the game. Representatives bring the pork home to their constituencies, claiming humanity and solutions for the common good.
Examples of mutual aid societies doing the highest quality work at a fraction the cost versus government are everywhere. If politicians feel they must address every highly visible problem that has its day in the sun, maybe they could incentivize local communities to use the systems they already have in place. Multiple tax credits for donations to outfits like Union Gospel Mission in Salem, the Salvation Army, St. Vincent DePaul in Eugene and dozens of other non-profit groups doing yeoman's work would support those currently most effective and give a greater return on taxpayers dollars.
Addiction and mental health problems are at the core of homelessness. The breakdown of the family structure plays a big role of this growing social phenomenon as well. Can we buy our way to a solution? No. Should we rely on politicians to find answers? This is a tough love situation, who can supply the tough love? Probably not your rich uncle from out of town.
--Tom Hammer
| | |
| --- | --- |
| Post Date: 2021-03-18 11:58:43 | Last Update: 2021-03-18 12:09:04 |
Fairs and festivals will begin to make decisions as to their plans for Summer
Could we see outdoor celebrations return this summer?
Today Governor Brown and the Oregon Health Authority announced some changes to the capacity guidelines for outdoor events in anticipation of County fairs and festivals this Spring and Summer. The new guidelines for capacity are tied to the current Oregon Health Authority Sector Risk Level Guidance Chart. However, the guidelines for new outdoor entertainment establishments including zoos, gardens, theaters, stadiums and fairs and festivals, changed effective March 17th they are now:
Lower risk: Maximum 50% occupancy
Moderate risk: Maximum 25% occupancy
High risk: Maximum 15% occupancy
Extreme risk: Maximum 50 people
Closing times for all outdoor Entertainment is 11pm except Low Risk which is midnight.
Early to announce was Linn County Fairgrounds. Tuesday at the Linn County Commissioners meeting,
Commissioner Roger Nyquist announced
"I've had some dialogue with the public health community at the state level that led me to believe that by the time we get to mid-July, we'll be able to host a county fair," he continued "I'm an optimist, so I think that the people who have enjoyed going to the Linn County Fair in the past should expect to do so come July."
A D V E R T I S E M E N T

A D V E R T I S E M E N T
While this is good news, it also indicates that the end to social distancing and limits on social gatherings may not be returning to normal in the near future. On February 25, 2021, Governor Brown signed
Executive Order 21-05
which extended the state of emergency declaration through May 21, 2021. This is the 6th extension of the original declaration of emergency from 2020. The next extension, if done, would be issued before the current one expires and would could last another 60 days or up until July 20th. If a return to normal was expected before summer, the new OHA guidelines and capacity restrictions would not be necessary. Until then, fairs and festivals will begin to make decisions as to their plans for Summer.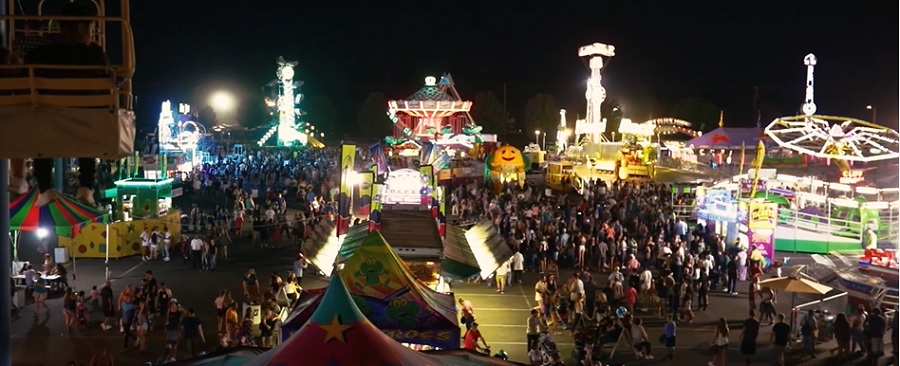 --Terese Humboldt
| | |
| --- | --- |
| Post Date: 2021-03-18 07:30:00 | Last Update: 2021-03-18 07:52:05 |
Your grandma would have called it soot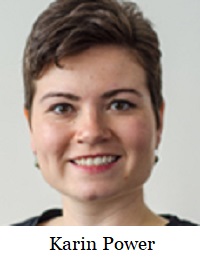 This Legislative session, like 2019 and 2020, has seen multiple bills relating to environmental impacts and climate change.
HB 2479
introduced by Representative Karin Power (HD41 – Milwaukie) in one in a series this session that proposes a solution to climate change mitigation.
At a hearing on March 1st Representative Power introduced the bill to the committee stating "In order to help integrate the scientific importance of black carbon into our state planning
HB 2479
(is needed) to modify the definition of greenhouse gasses to include black carbon". With the definition modified, the Department of Environmental Quality will then have the ability study black carbon specifically and look for mitigation strategies to reduce it.
Dr. Erika Maria Moseson, MD, MA,a Pulmonary & Critical Care Medicine Physician, testified in support of the bill. She said, as a physician, she knows that it is "Vitally important to get the diagnosis right before you treat. Actually, measuring black carbon will help us diagnose where we need to focus to save lives."
Representative Brock Smith (R-Port Orford) recalled to the committee that throughout all the conversations on cap and trade, carbon sequestration and global warming, "we have talked about diesel emissions being one factor, but black carbon has never been a topic of conversation".
So, what exactly is black carbon?
Drew Shindell, Nicholas Professor of Earth Sciences at Duke university shared with the committee that black carbon is commonly referred to as soot. With that terminology clarification, Representative Brock Smith then shared that it is his understanding that the major global sources of soot are from developing countries and this trend is expected to increase. The largest contributors are Asia, Latin America, and Africa. China and India together account for 25%-35% of the global soot. Drew Shindell agreed, but also noted that the US is still a contributor and although the US has done a good job of continuing to mitigate soot since the passage of the Clean Air Act of 1970, the US has fallen short in addressing specific contributors. He then stated that "those specific contributors are non-highway diesel motors used in construction and farm equipment, ATV's, and diesel generators".
A D V E R T I S E M E N T

A D V E R T I S E M E N T
With the specific target of soot emitters defined by Drew Schindell, the question then becomes, has the conclusion already been drawn that these emitters are already the problem? After all, Representative Power is also one of the chief sponsors of
HB 2674
which proposes to implement an immediate privilege tax on nonroad diesel equipment (construction and farm equipment, ATV's, and diesel generators) to mitigate their soot contribution to climate change?
--Terese Humboldt
| | |
| --- | --- |
| Post Date: 2021-03-18 06:53:53 | Last Update: 2021-03-18 07:47:03 |
Alfa Romero was fraudulently purchased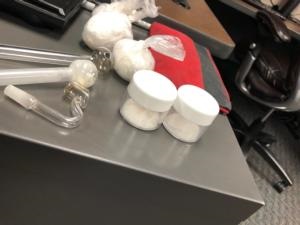 Portland Oregon is a city riddled with crime these days, sadly and another car theft seems to have been attempted by a suspect carrying a large amount of methamphetamine with them in an Italian sports car.
On March 17, 2021 the Portland Police East Precinct Neighborhood Response Team (NRT) received information about an Alfa Romeo car, which was fraudulently purchased from a dealership near Southeast 92nd Ave and Southeast Stark Street.
NRT officers began investigating and located the car in a nearby motel parking lot. Officers developed information about the suspect and conducted surveillance on the car. When the suspect returned to the car, officers took her into custody.
Officers recovered forged documents, and approximately 164 grams (5.7 ounces) of methamphetamine. Officers returned the car to the dealership.
The suspect was identified as 38-year-old Mary P. Nguyen, who was booked into jail for Aggravated Identity Theft, 7 counts of Forgery I, Aggravated Theft I, Distribution of a Controlled Substance -- Methamphetamine, Possession of a Controlled Substance -- Methamphetamine, Unauthorized Use of Motor Vehicle, and Computer Crime.
--Bruce Armstrong
| | |
| --- | --- |
| Post Date: 2021-03-17 17:57:29 | Last Update: 2021-03-17 18:14:05 |
As business start to pay, they start to not want to pay
Editor's note: This is the third in a multipart series exploring tax measures before the Oregon Legislature during the 2021 session
The year 2019 saw an increase in Democratic numbers in the Legislature and with it, the ability to raise taxes without any support from the minority party. That brought one of the largest tax increases in the history of the State of Oregon with the Commercial Activities Tax that was created to fund the Student Success Act. Not surprisingly, a backlash has begun as targets of the tax seek to free themselves from its burdens.
HB 2259
exempts receipts from sales of prescription drugs and medical supplies or from provision of medical services from commercial activity subject to corporate activity tax.
HB 2268
exempts interest received on financial institution loans made to small business concerns from commercial activity subject to corporate activity tax.
An exemption that carries perhaps the highest price tag,
HB 2293
exempts receipts from sales of agricultural, floricultural, horticultural, viticultural or food products from commercial activity subject to corporate activity tax. It was introduced by Representative Mark Owens (R-Crane).
HB 2429
has been introduced by Representatives Nancy Nathanson (D-Eugene) and E. Werner Reschke (R-Klamath Falls) Modifies provisions of corporate activity tax, expanding exemption for grocery sales to include groceries held by consignee store operator and expanding exemption for motor vehicle dealer transactions to include all new vehicle exchanges between franchised motor vehicle dealerships.
Representative Christine Drazan (R-Canby) has introduced
HB 2633
exempts, from commercial activity subject to corporate activity tax, contractor receipts from repair or rebuilding of structure destroyed or damaged by wildfire.
HB 2753
prohibits pharmacy benefit manager from including in contract with network pharmacy term barring price increase to customer to offset estimated amount of corporate activity tax paid by pharmacy and attributable to sale of prescription drug. This has been introduced by Representative Ron Noble (R-McMinnville)
The bill has not been scheduled for a hearing.
--Staff Reports
| | |
| --- | --- |
| Post Date: 2021-03-17 16:41:42 | Last Update: 2021-03-15 16:56:41 |
No longer just a regulator, the PUC may now be an agent of social change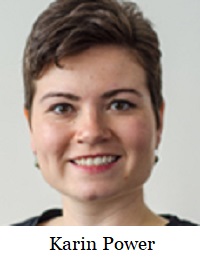 The Oregon House voted today, mostly along party lines, to allow the Public Utility Commission to create special rates for certain classes of Oregonians, including low-income people.
"Energy is an essential part of daily life, and we know many Oregonians have been hit hard by the pandemic," said Rep. Karin Power (D-Milwaukie), one of the bill's chief sponsors. "This will allow the PUC to help low-income and cost-burdened Oregonians afford their energy by creating a lower rate class or providing discounts, as many other utility districts like water and sewer already do."
HB 2475
also allows environmental justice groups to participate in PUC processes. The bill expands access to non-state-funded resources for entities representing the broad interests of customers, including the interests of low-income ratepayers and environmental justice communities, in the same manner that other customer groups currently access these funds. The increased access for environmental justice communities will benefit low-income communities statewide. One lawmaker pointed out that the bill has no curbs on who could receive preferential rates. "They could assign electric rates based on skin color."
"Before I joined the Legislature, I was privileged to work with frontline rural communities as a community organizer working on environmental advocacy," said Rep. Khanh Pham (D-Portland), the bill's other chief sponsor. "We found that, despite the divisive rhetoric pitting rural and urban communities against each other, we have so much in common in terms of what our communities need. Relief from high energy bills is a perfect example of what our communities—both in rural and urban areas—need most."
A D V E R T I S E M E N T

A D V E R T I S E M E N T
The Public Utility Commission is responsible for rate regulation of Oregon's investor-owned electric utilities to ensure Oregon utility customers have access to safe, reliable, and high quality utility services at just and reasonable rates. This will change if this bill becomes law, adding environmental and social justice to the list of responsibilities of the statewide regulator.
HB 2475
, which passed 36-20, now moves to the Senate.
--Staff Reports
| | |
| --- | --- |
| Post Date: 2021-03-16 18:09:52 | Last Update: 2021-03-17 18:16:04 |
Republicans offer to counter Democrat plan to tax PPP loans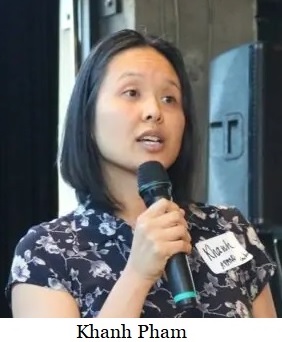 Oregon House Republicans are introducing legislation to combat a new proposal from Democrats that intends to tax Oregon businesses for paycheck protection program (PPP) loans they received that were vital to keeping people employed during the pandemic last year.
HB 2457
is just a sleepy revenue bill reconnecting Oregon's tax code to the federal tax code for simplicity, but as it is proposed to be
amended
would disregard a commitment made by Democrats and Republicans in Congress by taxing PPP loans Oregon businesses received in 2020. The amendment has been proposed by Representative Khanh Pham (D-Portland).
"This new proposal would completely undo the intention of the paycheck protection program," said Representative E. Werner Reschke (R-Klamath Falls). "The state of Oregon already received a two-fold benefit from PPP: the state receives more income taxes because people remained employed, and fewer Oregonians needed to utilize unemployment benefits. Surprising businesses with this retroactive tax is completely contrary to what Democrats and Republicans in Congress intended when they passed the CARES Act."
Proponents of this
-1 amendment
to
HB 2457
claim that businesses received the double benefit of a forgivable loan that could also be claimed as a business expense.
"I would instead ask why the state, flush with cash, would consider squeezing Oregon businesses for additional dollars when many are just trying to stay above water and keep people employed after a difficult year," Rep. Reschke said in response.
Rep. Reschke's amendment would prevent PPP loans from being treated as taxable income.
Oregon House Republicans also announced a proposal to help Oregonians who may have their taxes negatively affected by stimulus checks.
A D V E R T I S E M E N T

A D V E R T I S E M E N T
"Stimulus checks were crucial for Oregonians struggling to make it through the worst of the pandemic in 2020," stated House Republican Leader Christine Drazan (R-Canby). "No one should be paying higher taxes just because they received this financial help. We should not be making things more difficult for Oregonians."
While the stimulus checks that Oregonians received aren't considered taxable income, they can still raise the tax liability some Oregonians may be responsible for when they file taxes this year.
HB 3383
will soon be read on the floor and would undo the impact that stimulus checks can have on tax liabilities.
--Staff Reports
| | |
| --- | --- |
| Post Date: 2021-03-16 17:59:38 | Last Update: 2021-03-16 18:40:28 |
May not be best way to fix Oregon's foster care crisis
Oregon's Governor Kate Brown has
announced that she has submitted a list of state board and commission appointments
to the Oregon Senate for confirmation.
Among those Kate Brown has selected, one choice seems to stand out as a curious selection for the Governor's Child Foster Care Advisory Commission.
It seems that Kate Brown has nominated a highly partisan Democrat operative in Casey Dreher, who once worked with the Washington State Democrat Party as a field organizer, according to his social media profile.
Partisanship and controversial decisions like these may be heavily contributing to the fueling of frustrations and polarized political divisions which seem to have become a dominant theme these days. Strictly merit-based appointments may be a wise move for several reasons, especially in this case when the ones affected are innocent children in need of legitimate help. Proper decision making from our political leaders certainly affects all of us.
A D V E R T I S E M E N T

A D V E R T I S E M E N T
If confirmed by the Oregon State Senate, Casey Dreher would likely continue his political agenda in the same manner as his past advocacy, such as working with the Public Defender Services of Lane County.
Recently, the
Public Defender Services of Lane County has made radicalized political statements
in strong support of rioting and Leftist/Marxist/Communist groups in Oregon.
One of those statements can be read here:
"This shouldn't be a remotely controversial or political position, but in the wake of almost a week of protesting after the brutal police killing of African American George Floyd, it needs to be stated and affirmed. In our office, we don't have the same level of overrepresentation of African Americans in the criminal justice system as larger communities. But we do have a justice system that targets and punishes those of color. We know that police do not always afford the same rights or protections to our minority clients as they do to our white clients. They are quicker to assume harm, and quicker to arrest and slower to listen and to understand."

"We have followed the actions of the protesters who are showing up to protest the death of Mr. Floyd and the system racism in the criminal justice system. We have struggled with how to balance the competing desire to be safe from Covid-19 but to also make our voices heard at the same time. We stand in solidarity with the protesters. We reject the narrative of "both sides" that equates police violence as being equal to the property damage that has resulted as police have provoked protests into full blown riots. And we will continue to thoroughly document police misconduct and build a knowledge base to dismantle the credibility of police officers who lie, employ excessive force or violate the civil rights of our clients. At PDSLC, we believe in client centered representation. It is a privilege to work at an office where our focus on protecting our client."
Dreher may have also
been involved with some controversy
regarding student transparency while he served as Arizona Students' Association Executive Director.
The Governor has made several questionable decisions throughout the COVID lockdown that has dragged on for over a year and this decision regarding Oregon's foster children care is not likely to inspire confidence in observers.
--Bruce Armstrong
| | |
| --- | --- |
| Post Date: 2021-03-16 14:11:51 | Last Update: 2021-03-16 20:59:06 |
Prom night is going to be a big problem
The Gervais School District has announced that they will be using contact tracing devices as students return to school in order to comply with guidelines from the Oregon Health Authority and the Oregon Department of Education. In a
letter to parents
accompanied by a video the district has explained what the contact tracing devices are and how they work.
Students from grades 6-12 will wear the contact tracing devices on a lanyard, suspended from the student's neck while in school and if one contact tracing device comes within 6 feet of another device, it will vibrate and blink red. When the students -- and the devices they are wearing -- separate beyond six feet, the devices will turn green and stop vibrating.
At the end of the day, students return the devices and the data is downloaded from them. If there is a positive case, a report can be run outputting the contacts of the infected student, as well as how long other students were in their vicinity.
According to the district, these devices will not be worn by students in Preschool through 5th grade because those students are much more contained and have fewer people in their groups. I also want to emphasize that the tracers are not GPS devices. The tracers do not track the location of students or staff. They only track the amount of time the device spends while within 6 feet of another device.
The school district circulated this video, which explains how they work and what measures the district is taking.
--Staff Reports
| | |
| --- | --- |
| Post Date: 2021-03-15 17:01:28 | Last Update: 2021-03-15 21:40:13 |
Purchasers "are not considered to be a taxpayers"
With the stated goal of bolstering the Clean Diesel Engine Fund
HB 2674
would financially harm both retail businesses and consumers, once the 48-page
expected amendment
is adopted. The bill has been introduced by Representative Rob Nosse (D-Portland). It would create administrative burdens for businesses and state government. Is the goal of this bill to raise revenue, discourage the use of diesel equipment or to increase the number of state employees? How will the bill affect industry and the consumer?
It proposes a 3% tax on tires. The tax must be recorded on a separate invoice from the sale. The tax on nonroad diesel equipment is 1.5%. The tax on rentals of nonroad equipment is 3.5% and on general diesel equipment 2%. Purchasers "are not considered to be a taxpayers". It is a tax on those with the privilege of providing the equipment for sale or lease. However, tax on nonroad diesel equipment purchased from out-of-state sellers will be the responsibility of the purchaser. The tax will be reduced by the amount of any tax paid out-of-state sellers but not to an amount below zero. Sales to nonresidents are exempt from this tax. Excess taxes are refunded to purchasers when equipment is surrendered or traded in. The purchaser is burdened with proof for refunds claimed.
Every provider of nonroad diesel equipment must register with the Oregon Department of Revenue and keep records. Enforcement will be through the Circuit Tax Court of Oregon. They have power to subpoena individuals in prosecuting owners and officers of sellers out of compliance. Rules for appealing rulings are established as are punishment including criminal charges. Revenue Department moneys may be held by the Treasurer's Department. Moneys to reimburse the Treasury Department shall not exceed 5% of monies held in suspense. Moneys from rentals shall be transferred to the counties where the transaction occurs. Moneys in excess of 2% shall go to the Clean Diesel Engine Fund.
A D V E R T I S E M E N T

A D V E R T I S E M E N T
The bill would put Oregon at a competitive disadvantage from our current posture, contributing yet another obstacle to attracting business to our state. Diesel power drives farming, mining, fishing, construction and forestry to name a few industries. Utilities providing water, sewer, electricity and communications run on diesel as does fire protection, emergency services, police and military. This tax would eventually be borne by the consumer and provide no discernable benefit.
--Tom Hammer
| | |
| --- | --- |
| Post Date: 2021-03-15 16:41:15 | Last Update: 2021-03-15 17:01:28 |
Requires the use of 'weighted ballot counting"
Ranked Choice Voting is confusing to most voters, it is a strategic game at best as voters will have to not only choose their favorite candidate, but they will have to guess who is likely to win and factor that into 2nd and 3rd choices, to have their vote count at all.
Three Democrat Legislators have introduced 'Ranked Choice Voting' bills for this 2021 Legislature to consider. Senator Jeff Golden (D-Ashland), Senator Michael Dembrow (D-Portland) and Representative Dan Rayfield (D-Corvallis) brought this counting scheme to us. Ranked Choice Voting is only used in Alaska and Maine for selection of their state and congressional members per the National Conference of State Legislatures. Some other cities use it for their local elections.
On Tuesday The Senate Rules Committee will hear
SB 343
which permits counties to adopt ranked-choice voting to conduct county elections and
SB 791
which establishes ranked choice voting as voting method for selecting winner of nomination for and election to nonpartisan state offices and county and city offices except where home rule charter applies.
A traditional run off race is more definite if a clear winner is not selected on the first vote. In a second separate race, everyone is fully informed as to their choice of governing authority selection. That is why we have a primary vote in the first place. Ranked Choice Voting would require ballot counting tabulators that can do the recalculating of the results that would be necessary as late votes are accumulated. We already have enough mistrust of these machines after the last Presidential Election. Votes were proven to be defective in Michigan due to the fact that the Ranked Choice Voting algorithm of 'weighted votes" was in enabled for the calculation.
The National Conference of State Legislatures lists the pros and cons for Ranked Choice Voting and one of them is that the legislature will have to supply the machines that can accommodate the software that can do the weighted tabulation. The state will also have to educate the public as to how this election will work. Among the difficulties with this system they list the following concerns:
"Arguments against RCV Fairness is in the eye of the beholder. Who's to say that winning with a plurality but not a majority is a problem? In addition, if a voter decides to only vote for one candidate and not rank the others (sometimes called "bullet" voting), and the counting goes to a second level, the voter's ballot would be "exhausted" and may not count at all, thus nullifying that citizen's vote.
A D V E R T I S E M E N T

A D V E R T I S E M E N T
A Polarized Populace. While supporters argue that ranked choice forces candidates to appeal for second- and third- place votes, doubters say that today's polarized environment likely means voters won't cross the aisle in significant numbers anyway.

A Complex System. Because RCV is a divergence from the traditional and historical voting method in the United States there are concerns that the voting populace will not be properly educated about the new system. This could lead to frustration by voters and the possibility that voters will not properly complete their ballots and have their votes nullified if they only vote for one candidate and that candidate does not advance beyond the first round."
In conclusion, Ranked Choice Voting not only has the problems listed above but is a great threat to our election security as it will require the use of 'weighted ballot counting" option in our counting tabulators. Knowledge of these settings are off limits for the public to know. This setting is part of the Secretary of State Shemia Fagan's secret security plan and only election officials can know it. How will voters know if it is turned off or on for other races? Voters expect to have the vote counted as one vote, not directed whole or in part to another candidate.
--Janice Dysinger
| | |
| --- | --- |
| Post Date: 2021-03-15 08:09:20 | Last Update: 2021-03-15 14:40:35 |
Read More Articles