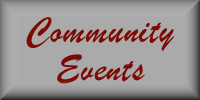 Post an Event

We Are Stronger Together
Monday, March 27, 2023 at 10:00 am
Oregon's Natural Resources & Industries (ONRI) is sponsoring the rally to meet legislators and influencers to bring light on legislation affecting natural resource industries, their families, and their communities. https://onri.us/events
Rally at the State Capitol, Salem.

Oregon Republican Party Freedom Banquet
Tuesday, March 28, 2023 at 6:00 pm
Hosted by ORP Chairman Justin Hwang
Keynote Speaker NRA First VP Willes K. Lee
Special Musical Guest, Nashville's Stokes Nielson
Tickets: Dinner $75 - VIP Tickets $100
Call 503-931-1756 for table sponsorship info.
Ticket Sales end on March 23, 2023
Click for tickets
Embassy Suites Portland Airport

Ways and Means Hearing
Saturday, April 8, 2023 at 10:00 am
Public hearings on the budget. Members of the public will have the opportunity to testify at each of the hearings regarding their perspectives and priorities around the state budget. To testify, members of the public will be able to access sign up links on the Ways and Means Committee's webpage on OLIS.oregonlegislature.gov
Portland Community College - PAC Auditorium, Sylvania Campus 12000 SW 49th Ave, Portland, OR 97219

Ways and Means Hearing
Friday, April 14, 2023 at 5:00 pm
Public hearings on the budget. Members of the public will have the opportunity to testify at each of the hearings regarding their perspectives and priorities around the state budget. To testify, members of the public will be able to access sign up links on the Ways and Means Committee's webpage on OLIS.oregonlegislature.gov
Newport Performing Arts Center 777 W Olive St, Newport, OR 97365

Active Shooter Response Training
Friday, April 14, 2023 at 6:00 pm
TNT Martial Arts--- Friday April 14, 2023 from 6pm-9pm. $10
SIGN UP HERE
Pre-Registration is mandatory, class slots are LIMITED, and in the interest of safety and security, you'll be expected to provide your identification that matches the registration name, upon entering the training facility.
TNT Martial Arts 1982 NE 25th Ave. Suite 15. Hillsboro, Oregon 97124

NW Food Show
Sunday, April 16, 2023 at 10:00 am
Showcase your foodservice industry solutions to buyers and influencers across the Northwestern U.S. and beyond. Exhibiting at the Northwest Foodservice Show is a cost effective way to meet with hundreds of industry decision makers face-to-face and grow your business. Space is limited, so book now!

SELL FACE-TO-FACE

• Generate high-quality leads by sampling and/or demonstrating your products in person

• Answer questions and give tailored pitches to a diverse group of attendees over two days

• Create new connections with buyers and build on existing relationships across the Northwest

WHO ATTENDS?

• 75% of attendees are key decision makers and have purchasing authority

• 47% of attendees have an alcohol license

• Nearly half of attendees are experiencing the Show for the first time

INDUSTRY SEGMENTS IN ATTENDANCE

• 36% Restaurant / Café

• 10% Bar / Tavern

• 10% Catering

• 10% Broker

• 7% Institutions: Universities, Schools, Hospitals, Corrections

• 5% Food Carts / Mobile

• 22% Other Foodservice

The Oregon Restaurant & Lodging Association (ORLA) is the leading business association for the foodservice and lodging industry in Oregon. A not-for-profit trade organization, ORLA represents over 3,000 member units and advocates for over 10,000 foodservice locations and over 2,400 lodging establishments in Oregon.

Contact
Marla McColly - mmcolly@oregonrla.org to register for a booth today!
Portland Expo Center - Hall D - 2060 N Marine Dr, Portland, OR • April 16 –17, 2023 • Sunday, April 16: 10:00 a.m. – 5:00 p.m. Monday, April 17: 10:00 a.m. – 4:00 p.m.

Ways and Means Hearing
Friday, April 21, 2023 at 5:00 pm
Public hearings on the budget. Members of the public will have the opportunity to testify at each of the hearings regarding their perspectives and priorities around the state budget. To testify, members of the public will be able to access sign up links on the Ways and Means Committee's webpage on OLIS.oregonlegislature.gov
Umpqua Community College 1140 Umpqua College Rd, Roseburg, OR 9747

Ways and Means Hearing
Friday, April 28, 2023 at 5:00 pm
Public hearings on the budget. Members of the public will have the opportunity to testify at each of the hearings regarding their perspectives and priorities around the state budget. To testify, members of the public will be able to access sign up links on the Ways and Means Committee's webpage on OLIS.oregonlegislature.gov
Four Rivers Cultural Center 676 SW 5th Ave, Ontario, OR 97914 Note: Ontario, Oregon is in the Mountain Time Zone

Lincoln County Fair
Friday, June 30, 2023 at 5:00 pm
June 30-July 2 Lincoln County Fair
Lincoln County Commons 633 NE 3rd St, Newport, OR

St Paul Rodeo
Friday, June 30, 2023 at 7:00 pm
Small town fun, big time rodeo! JUNE 30 - JULY 4, 2023

St Paul Rodeo website
4174 Malo Avenue NE, Saint Paul, OR, United States, Oregon

Marion County Fair
Thursday, July 6, 2023 at 5:00 pm
The Marion County Fair
July 6-9
Oregon State Fair and Exposition Center 2330 17th ST NE Salem, OR 97301

Washington County Fair
Friday, July 21, 2023 at 5:00 pm
Washington County Fair

FREE ADMISSION

Washington County Fair
JULY 21 - 30
Westside Commons 801 NE 34th Ave, Hillsboro, OR 97124

Coos County Fair
Tuesday, July 25, 2023 at 5:00 pm
The Coos County Fair
July 25-29
Coos County Fairgrounds 770 4th St, Myrtle Point, OR 97458

Clatsop County Fair
Tuesday, August 1, 2023 at 5:00 pm
The Clatsop County Fair
August 1st-5th
Clatsop County Fair and Expo Center 92937 Walluski Loop, Astoria, OR 97103

Oregon Jamboree Music Festival
Friday, August 4, 2023 at 5:00 pm
The Oregon Jamboree is the Northwest's premier country music festival. Nestled in the foothills of the scenic Cascade Mountains, the Oregon Jamboree is held on 20+ acre park-like setting that includes the historic Weddle Covered Bridge. The Jamboree offers a full festival atmosphere in the main venue and a more intimate concert experience on the second stage. In addition to featured headline entertainment, this event hosts RV and tent camping, merchandise vendors, food booths, beer & wine gardens, and a variety of other attractions.


Sweet Home, Oregon

Douglas County Fair
Wednesday, August 9, 2023 at 8:00 am
Douglas County Fair AUGUST 9 - 12
Douglas County Fairgrounds Complex 2110 SW Frear Street Roseburg, OR 97471

Crook County Fair
Wednesday, August 9, 2023 at 1:00 pm
Crook County Fair
AUGUST 9 - 12
Crook County Fairgrounds Prineville, Oregon

Oregon State Fair
Friday, August 25, 2023 at 1:00 pm
Oregon State Fair
Oregon State Fair & Exposition Center 2330 17th St NE, Salem, OR 97301

Pendleton Round-Up
Saturday, September 9, 2023 at 5:00 pm
The world famous Pendleton Round-Up
Pendleton Round-Up Grounds 1205 SW Court Ave, Pendleton, OR 97801
View All Calendar Events
"Stop it"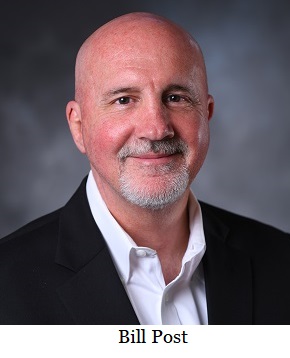 Below is a Tweet from an OPB reporter and the official statement of a Multnomah County Commissioner on the death of a man last night at the "Pro Trump rally/drive" in Portland last night. While no one yet knows all the facts of who did what, we know that someone died.
This statement is at the least, irresponsible and at worst, inflammatory. There is never a good time for violence. Oregonians are sick and tired of the lawlessness, anarchy and violence that's gone on FAR too long in Portland. The Governor and the Mayor are not leaders. I do not represent that city, but I have friends there and constituents who have friends and family there. I am calling
again
for the Governor to do something. Stop the endless violence. Now someone has died. This death does not atone for the other deaths. No one's death is right or good.
Governor Brown. Mayor Ted Wheeler. Stop it.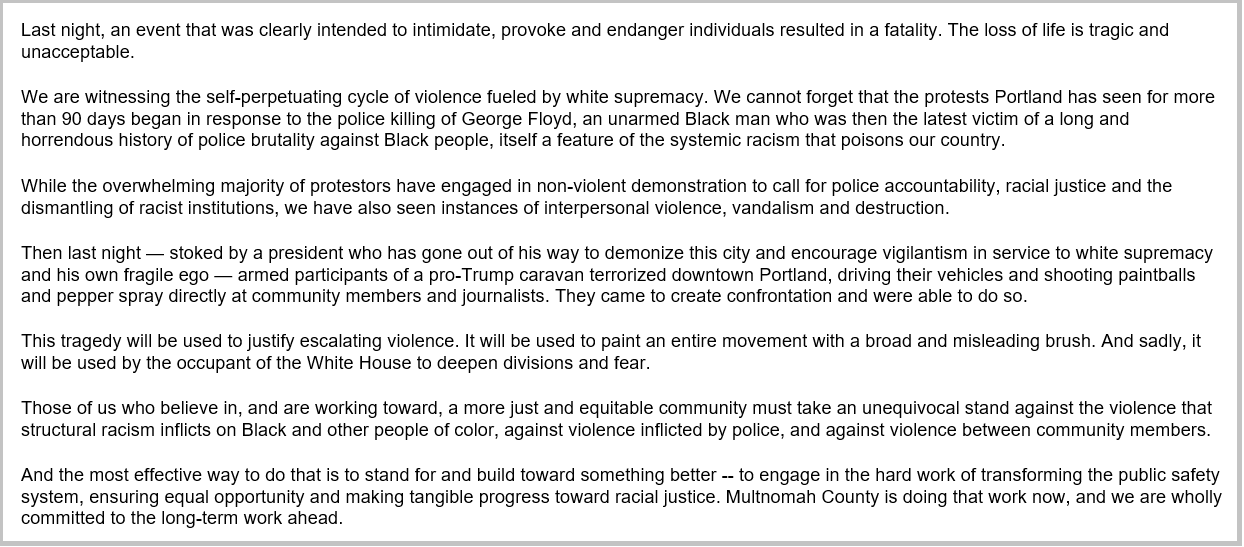 --State Representative Bill Post
| | |
| --- | --- |
| Post Date: 2020-08-30 16:28:35 | Last Update: 2020-08-31 04:06:33 |
It's OK. He's a member of the same party as the legacy media.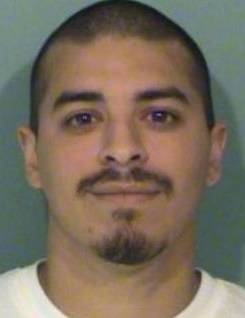 You can tell it's political season, when ordinary news organizations like the Newberg Graphic divert from their normal hum-drum of biased journalism, in favor of outright whitewash advertising. Newberg Graphic reporter Ryan Clarke (D-Beaverton) has
penned such a commercial
for Ramiro Navarro, Jr. (D-Keizer) who is running for House District 25.
While the article emphasizes the three-year military service performed by Navarro. Three years is an odd length for a military career, which one would think should have made Clarke at least make passing reference to the type of discharge received by Navarro. Instead, featuring two pictures of him wearing military garb, Clarke glosses over a darker period in Navarro's life:
Navarro dealt with addiction and post-traumatic stress when he returned home to Oregon, eventually ending up in prison for two years for possessing half an ounce of marijuana, which was illegal at the time of his arrest but has since become a booming industry in the age of legality. Navarro was in and out of incarceration for petty crimes in the years after his initial arrest.

First of all, bail was set at $60,000, which is a little bit more than one would expect for taking a couple of bong hits and merely possessing the now-legal weed. Second, the incarceration "for petty crimes" was for parole violations, caused by the commission of "petty crimes."
Navarro's case
exemplifies the fallacy of the narrative that many of the people who are behind bars are there because of insignificant drug charges. In many cases – as in Navarro's case – the ultimate charge that resulted in a conviction was indeed the result of a guilty plea to a relatively small drug charge. But that plea was done in exchange for not having to go to trial for a host of other charges. In Navarro's case, it was two felony charges for child neglect and endangering the welfare of a minor, which were dropped in exchange for guilty pleas for delivery of marijuana and coercion.
The article notes that Navarro got his priorities in order in 2013, but in October of 2014 and April of 2017, two different women from two different counties filed paternity suits against him, holding him responsible for child support. This runs counter to the narrative played by Clarke in the article, where he says that Navarro "now hosts a boot camp every summer for at-risk youth, teaching them the benefits of higher education."
Get prepared. It's not only political season. It's bias season.
--Staff Reports
| | |
| --- | --- |
| Post Date: 2020-08-30 14:54:24 | Last Update: 2020-08-30 16:28:35 |
Not everyone was meant for Zoom meetings
--Northwest Observer Meme Team
| | |
| --- | --- |
| Post Date: 2020-08-30 13:20:24 | |
Comments seen as politically motivated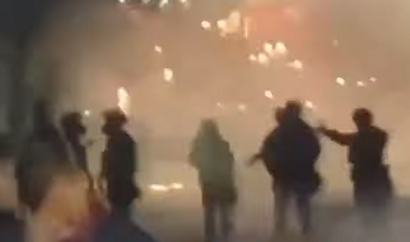 The violence in Portland Oregon has now escalated to an even higher level after roughly 100 days of directionless violent protests and riots connected to Antifa and the "Black Lives Matter" Marxist organization.
The leadership of the City of Portland and Multnomah County Oregon seems unable to anything other than exacerbate the dire situation, and are completely obsessed with "resisting Trump". Portland has now become a national disgrace and example of poor government leadership at the state and local levels.
Multnomah County Commissioner Deborah Kafoury decided the best thing to do following a man's murder, was to blame Republicans who drove through Portland in an a patriotic caravan event in support of President Trump.
Kafoury even goes as far as calling the event a "white-supremacist agenda" with no evidence of such claims. The commissioner seems to be encouraging the ongoing riots that have plagued the region:
"Last night, an event that was clearly intended to intimidate, provoke and endanger individuals resulted in a fatality. The loss of life is tragic and unacceptable.

"We are witnessing the self-perpetuating cycle of violence fueled by white supremacy. We cannot forget that the protests Portland has seen for more than 90 days began in response to the police killing of George Floyd, an unarmed Black man who was then the latest victim of a long and horrendous history of police brutality against Black people, itself a feature of the systemic racism that poisons our country.

"While the overwhelming majority of protestors have engaged in non-violent demonstration to call for police accountability, racial justice and the dismantling of racist institutions, we have also seen instances of interpersonal violence, vandalism and destruction.

"Then last night — stoked by a president who has gone out of his way to demonize this city and encourage vigilantism in service to white supremacy and his own fragile ego — armed participants of a pro-Trump caravan terrorized downtown Portland, driving their vehicles and shooting paintballs and pepper spray directly at community members and journalists. They came to create confrontation and were able to do so.

"This tragedy will be used to justify escalating violence. It will be used to paint an entire movement with a broad and misleading brush. And sadly, it will be used by the occupant of the White House to deepen divisions and fear.

"Those of us who believe in, and are working toward, a more just and equitable community must take an unequivocal stand against the violence that structural racism inflicts on Black and other people of color, against violence inflicted by police, and against violence between community members.

"And the most effective way to do that is to stand for and build toward something better -- to engage in the hard work of transforming the public safety system, ensuring equal opportunity and making tangible progress toward racial justice. Multnomah County is doing that work now, and we are wholly committed to the long-term work ahead."
More cynical observers noted that the Republican caravan was a "mostly peaceful" event.
--Ben Fisher
| | |
| --- | --- |
| Post Date: 2020-08-30 12:05:34 | Last Update: 2020-08-30 13:33:30 |
A portion of Lane County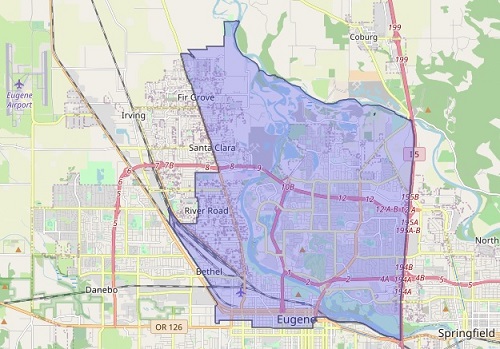 Editor's note: Oregon Abigail Adams Voter Education Project equips voters with information on how candidates stand on issues through a questionnaire process featured in comparison guides.
Candidate for House District 13
David J. Smith
is running against incumbent
Nancy Nathanson
to represent a portion of Lane County.
Three major issues to Oregon voters is the economy, safety and education. Nathanson voted to increase taxes and fees including cap and trade, corporate gross receipts tax, increased fees on public utilities, and reduce the kicker. Smith indicates he would stand against any tax that has the possibility of shutting down businesses.
Nathanson helped sponsor the bill that nullified Measure 88 passed by voters allowing undocumented driver's license. Voted to require employers to notify employees of ICE investigations, and prevents courts from asking immigration status and notifying ICE. Smith said legislators must listen to the voters. He also thinks ICE is doing a good and necessary job, and courts have an obligation to enforce the laws.
In the area of education, Nathanson voted to include in all curriculum's contributions from every minority group such as immigrants, LGBTQ, disabled and women. She voted to require mandated vaccination with no exceptions and ban those from schools that don't comply. Smith would vote no and let parents decide on vaccinations, and education shouldn't be used to promote a group over another.
--Donna Bleiler
| | |
| --- | --- |
| Post Date: 2020-08-30 10:12:37 | Last Update: 2020-09-30 10:53:31 |
The electioneering laws don't prevent people from showing up at your home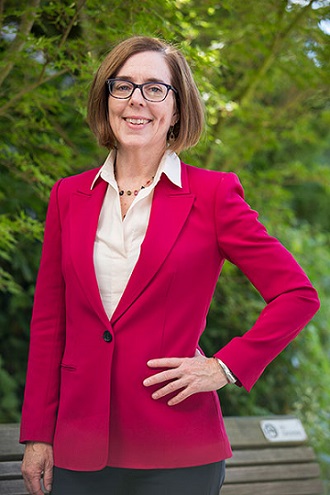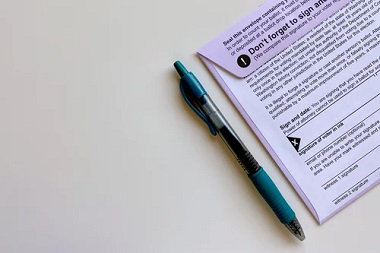 Editor's note: this is the first of a multi-part series on Oregon's mail-in ballots.
In 1990, Congress passed the Americans with Disabilities Act (ADA) recognizing that people with disabilities had been precluded from fully participating in all aspects of society including voting. Oregon instituted Disability Voting Right using a tablet or computer which allows for assistance.
Janice Dysinger, Oregonians for Fair Elections, says that "anyone's citizenship status or residence status is difficult to verify because they may not be directly filled out by the voter. Some have language barriers requiring interpreters if specific language documents aren't available, and the position is that it isn't the agency's job to find out if they are qualified. By signing the registration form they certify to it being true." If needing assistance to register, it begs the question of needing assistance to vote.
When Kate Brown was Secretary of State, the Mark and Dave radio show on KEX asked the audience who completes the ballots in your house. People were calling in and laughing about it. A high school kid marked his dad's ballot, had the dad sign it and mailed it for him. A wife completed her husband's ballot, had him sign it and mailed it for him. And so it went on for the entire show.
The next day they invited then Secretary of State Kate Brown to comment about the responses on the show. She assured the listeners that it is completely legal to mark another person's ballot, as long as the voter signs the ballot.
But, what of people that sign (forge) someone's signature on a ballot? The excuses are many: they weren't around to sign, they told you to sign for them, they don't know English, or they have a disability. Good, honest people are freely interrupting laws without knowing the consequences. Coercion in voting assistance comes with a maximum penalty of $1,000 fine and 10 hours of community service. Voting has gotten so casual in Oregon that people are doing this and don't even know the problem it creates.
ORS 254.445, originally passed in 1985, lists the rules on assisting in marking ballots. Allowances and Limitations
Any voter who, due to a disability or inability to read or write, is unable to mark their ballot may receive assistance.
The assistance is provided either by two persons of different political parties provided by the county clerk or by some other person chosen by the voter.
Any person assisting a voter must follow the direction of the voter as to how to vote the ballot.
The person assisting the voter must not afterwards give out any information about how the voter voted.
Additionally, a person may not provide such assistance if they are an employer of the voter or an agent of the employer. Also, a person may not provide such assistance if they are an officer or agent of a union of which the voter is a member.
Assistant violations would never happen at a polling place. The people that are "helping" other voters are casting votes that they shouldn't be. If a voter isn't informed enough or has the motivation enough to go to the polls or even complete their own ballot at home, they shouldn't be voting. Voting has gotten so casual in Oregon that people are breaking rules and don't even know the problem it creates. It presents a strong case for polling places to keep people honest.
We must also recognize that there are people that actually want to change an election? Hans von Spakovsky, senior legal fellow at The Heritage Foundation, says "the purpose of in-person voting is under the supervision of election officers and poll watcher... The electioneering laws don't prevent people from showing up at your home. That means party activist, campaign staffers, political guns for hire can show up at your home." What happens to all the ballots floating around? It's the perfect environment for coercion and falsely filing multiple ballots.
--Donna Bleiler
| | |
| --- | --- |
| Post Date: 2020-08-30 09:33:46 | Last Update: 2020-08-25 09:45:01 |
We have a new thing. It sounds similar, but it's different. It's equity.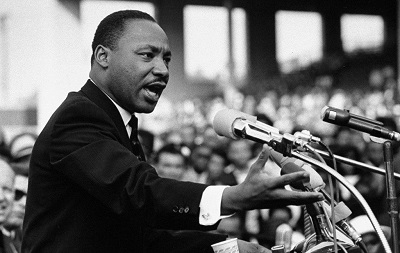 57 years ago Reverend Dr. Martin Luther King, Jr. delivered his "I have a dream" speech in Washington, DC. It was a prophetic speech which set the tone for the turbulent decade to follow. Arguably, the most memorable quote from the speech was, "I have a dream that my four little children will one day live in a nation where they will not be judged by the color of their skin, but by the content of their character." Judging people by the content of their character is the essence of equality.
"Equality" was the subject of Dr. King's speech. We don't strive for equality anymore. The conversation is about "equity" which means that certain races get advantaged status. A portion of the federal COVID-19 stimulus money that Oregon received will be
set aside for persons of a particular skin color
. There's no attempt to hide or sugarcoat that. The front page of the Oregon Cares Fund, explicitly says, "The Oregon Cares Fund is for Black people, Black-owned businesses, and Black community based organizations." If Michael Jordan or Oprah Winfrey lived in Oregon, they'd qualify.
More than race, having an intact family is more of an indicator of future success. This kind of analysis is rarely allowed into the debate. Those who try get shouted down and labeled as racists or white-supremacists. Things like school choice could help. Education can be a great equalizer and uplifter, and education choice seems like a great idea, especially for disadvantaged communities. Teachers' unions won't let it happen. It seems like the only tools we have left to combat lack of achievement are rioting and cancelling NBA basketball. That's sad. We're smarter than that.
--Staff Reports
| | |
| --- | --- |
| Post Date: 2020-08-28 16:21:05 | Last Update: 2020-08-28 18:14:08 |
It's not about news. It's about power.
--Northwest Observer Meme Team
| | |
| --- | --- |
| Post Date: 2020-08-28 13:12:10 | |
Mayor explicitly and publicly renounces federal help
Portland Mayor Ted Wheeler (D-Portland), in an apparent attempt to make a statement, has penned an
open letter to President Trump
declining assistance to help with law enforcement as his city burns.
The letter says:

Dear President Trump:

Yet again, you said you offered to aid Portland by sending in federal law enforcement to our city. On behalf of the City of Portland: No thanks.

We don't need your politics of division and demagoguery. Portlanders are onto you. We have already seen your reckless disregard for human life in your bumbling response to the COVID pandemic. And we know you've reached the conclusion that images of violence or vandalism are your only ticket to reelection.

There is no place for looting, arson, or vandalism in our city. There is no room here for racist violence or those who wish to bring their ideology of hate into our community. Those who commit criminal acts will be apprehended and prosecuted under the law.

Tens of thousands of Portlanders have peacefully protested and marched for the noble cause of fixing our broken criminal justice system. They are part of the proud progressive tradition of Portlanders fighting for justice - from racial justice to economic justice to environmental justice.

When you sent the Feds to Portland last month, you made the situation far worse. Your offer to repeat that disaster is a cynical attempt to stoke fear and distract us from the real work of our city. In Portland, we are focused on coming together as a community to solve the serious challenges we face due to systemic racism, a global pandemic and an economic recession.

Stay away, please
While Wheeler accuses the President of politicking, the letter itself is filled with political accusations from a Democrat Mayor in a city that has been run by Democrats for decades. Wheeler offers no plans to quell the violence that has plagued Portland and other cities for over three months.
--Staff Reports
| | |
| --- | --- |
| Post Date: 2020-08-28 12:22:43 | Last Update: 2020-08-28 13:20:08 |
The riots in Portland need to end after nearly 100 days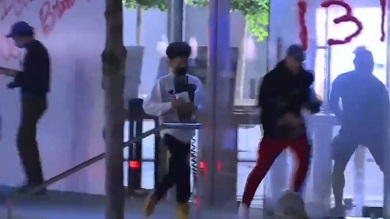 The Republicans are the minority party in Oregon.
In fact, elected Democrats hold a "super-majority". They seem to operate with very little checks and balances to hinder their legislative agenda. Many philosophical and ethical challenges may arise with such adherence to such one-party dominance.
Cries for change may even be snuffed, sadly, by forces in league with such a party in control, aided by a corrupt and biased media. With the injustice of the situation unaddressed, frustration can turn inward upon the opposing political party to "do something", but the power has been deliberately put in the hands of the Majority held Democrat state legislature. Elected Republican influence only goes so far in Oregon, until those numbers change via the ballot box.
To conservative and libertarian leaning Oregonians, it can be encouraging to see some elected Republicans doing everything they can despite the neglect of the media. Senate Minority Leader Fred Girod has once again done so, and it seems to many that he is stating the obvious.
"It's been nearly 100 straight days of nightly violence in Portland," said Senator Girod. "Law enforcement, the personnel who are tasked with upholding the law, have been left out to dry with little to no support. By most Democrats failing to denounce the violence, anarchists have been given free reign to destroy public and private property. Anarchists have lit fires, thrown fireworks, Molotov cocktails, water bottles and tools at the police officers who risk their lives each night to protect a city that refuses to protect them."
Senator Girod continued, "The response from Governor Kate Brown and Mayor Ted Wheeler has been disastrous and has made Portland fodder for national embarrassment. It took until rioters trashed Portland City Hall for the mayor to speak out. Until the governor's and mayor's words are followed with action, they are just words, and innocent Oregonians will continue to be collateral damage."
Perhaps Portland should try going back to just "being weird".
--Ben Fisher
| | |
| --- | --- |
| Post Date: 2020-08-28 11:23:04 | Last Update: 2020-08-28 12:34:44 |
Clarifies actions the state can take against non-compliant licensees
In a move that strengthens the Governor's hand against licensed businesses in the State of Oregon, the Oregon Health Authority has proposed changes in the
administrative rules requiring compliance with the Governor's executive orders
during an emergency. The comment period for proposed Oregon Administrative Rule 331-020-0079 has expired and the agency is empowered to enact the rule immediately. The rules make clear that businesses licensed by the State of Oregon must comply with executive orders or they will be subject to suspension, revocation, probation, monetary penalties, and an assessment of costs of disciplinary proceedings:
Compliance with Executive Orders and Guidance Required

(1) During a Governor declared emergency, unprofessional conduct under ORS 676.612, includes, but is not limited to, failing to comply with any applicable provision of a Governor's Executive Order or any provision of this rule.
(2) Failing to comply as described in subsection (1) includes, but is not limited to:
(a) Performing services or practicing an occupation or profession in a way that is contrary to an applicable Executive Order;
(b) Providing services at a business required by an Executive Order to be closed;
(c) Failing to comply with the requirements of Oregon Health Authority (Authority) guidance implementing an Executive Order.
(3) No disciplinary action or penalty action shall be taken under this rule if the Executive Order alleged to have been violated is not in effect at the time of the alleged violation.
(4) Penalties for violating this rule include, but are not limited to, suspension, revocation, probation, monetary penalties, and an assessment of costs of disciplinary proceedings not exceeding $5,000. Any such penalties shall be imposed in accordance with ORS Ch. 183.
The rule is slated to go into effect Septermber 1, 2020. It is not known if these rule changes signal an intent on the part of the executive branch to increase enforcement.
--Staff Reports
| | |
| --- | --- |
| Post Date: 2020-08-28 10:59:02 | Last Update: 2020-08-28 11:50:02 |
Governor Brown and Portland Democrats are showing their true intentions
Almost 90 days of rioting in Portland is enough. With millions of dollars of damage and multiple injuries to both citizens and law enforcement, it needs to stop. Where is the leadership in Portland? Where is the leadership from Governor Kate Brown?
Governor Brown has issued hypocritical
statements
rejecting the assistance of federal law enforcement as they defended federal property against the attacks of violent anarchists in Portland this summer. This is a noticeably stark contrast to the governor's statements in 2016, when she
wanted
federal law enforcement to end the peaceful protest at Malheur National Wildlife Refuge that ended in the shooting and death of LaVoy Finicum. It's clear if the governor agrees with the politics, any violence is excused.
In response to the violence, all we've heard from Portland leaders is crickets, apart from Representative Jeff Barker (D-Aloha), a former law enforcement officer, who had the
courage to call out
elected leaders for failing to denounce the violence after nearly 40 days at the time. In July, Oregon U.S. Attorney Billy Williams
denounced the violence
in an interview that had most Oregonians cheering.
Fast forward to today, at nearly 90 days, Governor Brown has failed to condemn the violence and is standing on the sidelines as law enforcement, journalists, legal observers and others are getting hurt, millions of dollars in property damage is accruing and the fabric of Oregon is ripping as human decency is lost. Over
240 federal law enforcement
have been injured, and some may be
permanently blinded
after aircraft-grade lasers shone in their eyes night after night.
What's next? Is the Governor going to wait until someone is killed? I hope not.
The extreme polarization that Oregon faces is a tool Democrats rely on as an election weapon. During a hotly contested presidential election year, both sides of the aisle try to sway voters one way. This year Democrats are using extremes at the cost of voters. I think Oregonians are recognizing that the COVID-19 event and violent riots are tied to an election strategy. Both issues need to be addressed because they are real, and Oregonians need to reconcile them. To use them at the expense of the citizens is immoral. If there is any chance of recovering our state, it will be from courageous and sincere leadership on both sides of the aisle, and a willingness to do what is unpopular to protect Oregonians.
A concept that all Americans used to agree with is that citizens who engage in unlawful acts must be stopped. In America, law enforcement, the personnel deployed by elected officials who are tasked with upholding the law, should have the ability to stop lawbreaking to protect public safety.
By painting law enforcement officers as the villains and failing to condemn the violence in Portland, Governor Brown and Portland Democrats are showing their true intentions: they are using extreme measures to keep Oregon under Democrat control.
--Senator Herman E. Baertschiger Jr. (R-Grants Pass)
| | |
| --- | --- |
| Post Date: 2020-08-28 10:00:29 | |
Read More Articles