On this day, June 4, 1990, Janet Adkins, age 54, of Portland, became the first person to use a suicide machine developed by Dr. Kevorkian. This began a national debate over the right to die.
Also on this day, June 4, 1999 a federal judge in Portland ruled that AT&T must open its cable lines to competitors.
Also on this day, June 4, 2017, a pro-Trump rally and counter-protest in Portland was marked by multiple arrests and clashes.
A portion of Lane County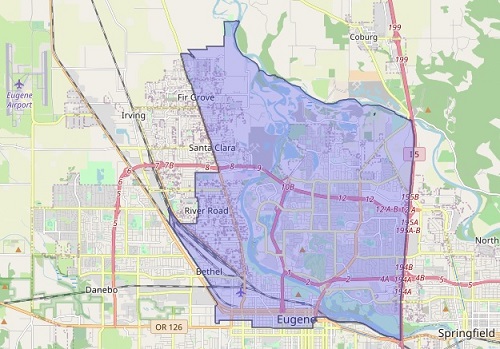 Editor's note: Oregon Abigail Adams Voter Education Project equips voters with information on how candidates stand on issues through a questionnaire process featured in comparison guides.
Candidate for House District 13
David J. Smith
is running against incumbent
Nancy Nathanson
to represent a portion of Lane County.
Three major issues to Oregon voters is the economy, safety and education. Nathanson voted to increase taxes and fees including cap and trade, corporate gross receipts tax, increased fees on public utilities, and reduce the kicker. Smith indicates he would stand against any tax that has the possibility of shutting down businesses.
Nathanson helped sponsor the bill that nullified Measure 88 passed by voters allowing undocumented driver's license. Voted to require employers to notify employees of ICE investigations, and prevents courts from asking immigration status and notifying ICE. Smith said legislators must listen to the voters. He also thinks ICE is doing a good and necessary job, and courts have an obligation to enforce the laws.
In the area of education, Nathanson voted to include in all curriculum's contributions from every minority group such as immigrants, LGBTQ, disabled and women. She voted to require mandated vaccination with no exceptions and ban those from schools that don't comply. Smith would vote no and let parents decide on vaccinations, and education shouldn't be used to promote a group over another.
--Donna Bleiler
| | |
| --- | --- |
| Post Date: 2020-08-30 10:12:37 | Last Update: 2020-09-30 10:53:31 |