It's OK. He's a member of the same party as the legacy media.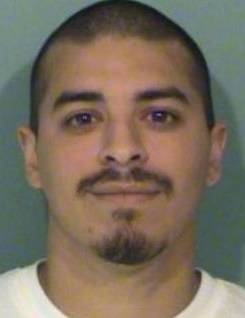 You can tell it's political season, when ordinary news organizations like the Newberg Graphic divert from their normal hum-drum of biased journalism, in favor of outright whitewash advertising. Newberg Graphic reporter Ryan Clarke (D-Beaverton) has
penned such a commercial
for Ramiro Navarro, Jr. (D-Keizer) who is running for House District 25.
While the article emphasizes the three-year military service performed by Navarro. Three years is an odd length for a military career, which one would think should have made Clarke at least make passing reference to the type of discharge received by Navarro. Instead, featuring two pictures of him wearing military garb, Clarke glosses over a darker period in Navarro's life:
Navarro dealt with addiction and post-traumatic stress when he returned home to Oregon, eventually ending up in prison for two years for possessing half an ounce of marijuana, which was illegal at the time of his arrest but has since become a booming industry in the age of legality. Navarro was in and out of incarceration for petty crimes in the years after his initial arrest.

First of all, bail was set at $60,000, which is a little bit more than one would expect for taking a couple of bong hits and merely possessing the now-legal weed. Second, the incarceration "for petty crimes" was for parole violations, caused by the commission of "petty crimes."
Navarro's case
exemplifies the fallacy of the narrative that many of the people who are behind bars are there because of insignificant drug charges. In many cases – as in Navarro's case – the ultimate charge that resulted in a conviction was indeed the result of a guilty plea to a relatively small drug charge. But that plea was done in exchange for not having to go to trial for a host of other charges. In Navarro's case, it was two felony charges for child neglect and endangering the welfare of a minor, which were dropped in exchange for guilty pleas for delivery of marijuana and coercion.
The article notes that Navarro got his priorities in order in 2013, but in October of 2014 and April of 2017, two different women from two different counties filed paternity suits against him, holding him responsible for child support. This runs counter to the narrative played by Clarke in the article, where he says that Navarro "now hosts a boot camp every summer for at-risk youth, teaching them the benefits of higher education."
Get prepared. It's not only political season. It's bias season.
--Staff Reports
| | |
| --- | --- |
| Post Date: 2020-08-30 14:54:24 | Last Update: 2020-08-30 16:28:35 |