"Stop it"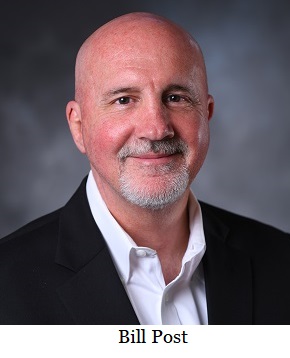 Below is a Tweet from an OPB reporter and the official statement of a Multnomah County Commissioner on the death of a man last night at the "Pro Trump rally/drive" in Portland last night. While no one yet knows all the facts of who did what, we know that someone died.
This statement is at the least, irresponsible and at worst, inflammatory. There is never a good time for violence. Oregonians are sick and tired of the lawlessness, anarchy and violence that's gone on FAR too long in Portland. The Governor and the Mayor are not leaders. I do not represent that city, but I have friends there and constituents who have friends and family there. I am calling
again
for the Governor to do something. Stop the endless violence. Now someone has died. This death does not atone for the other deaths. No one's death is right or good.
Governor Brown. Mayor Ted Wheeler. Stop it.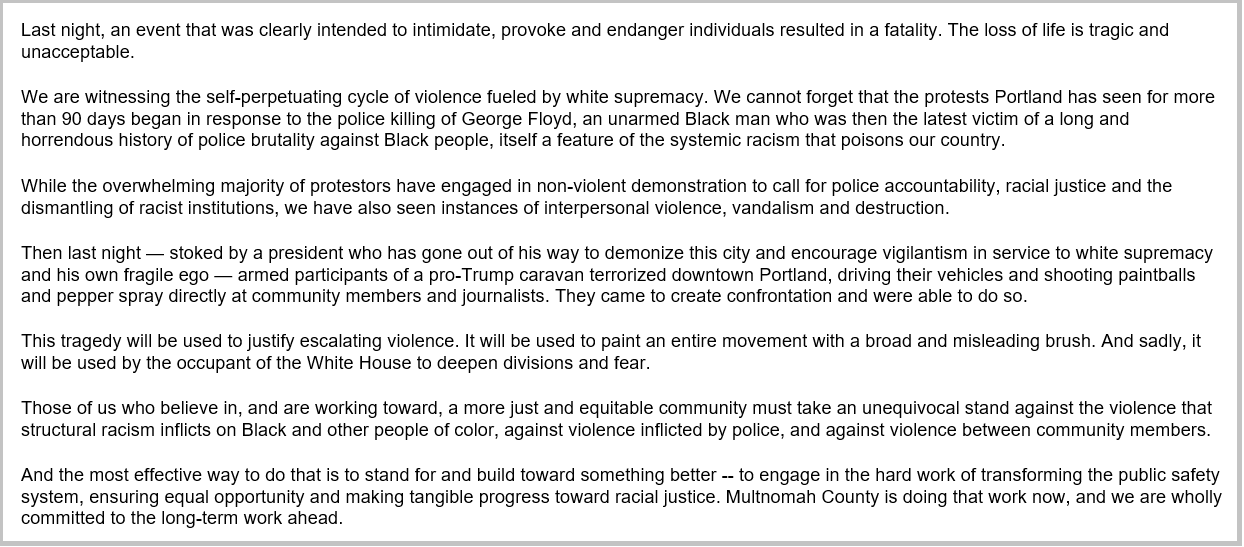 --State Representative Bill Post
| | |
| --- | --- |
| Post Date: 2020-08-30 16:28:35 | Last Update: 2020-08-31 04:06:33 |