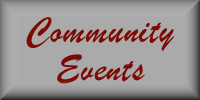 Post an Event

Oregon Republican Party State Central Committee Meeting
Saturday, May 21, 2022 at 7:30 am
Including election of a new Vice-Chair
Marion Post 661 VFW
630 Hood Street, NE
Salem, Oregon

OREGON FREEDOM RALLY
Saturday, June 4, 2022 at 12:00 pm
Oregon's premiere annual event for grassroots conservatives sponsored by Oregon Liberty Alliance and others. Featuring Dinesh D'Souze, Elisha Krauss, Scott Rasmussen and Isabel Brown. Lunch included at $65 per person, under 16 are free. Doors open at 11am to network with exhibitors. Register at: www.OregonFreedomRally.com
Wingspan Event & Conference Center, 801 NE 34th Ave, Hillsboro, OR 97124

DALLAS Community-wide ONE Service
Sunday, June 5, 2022 at 10:30 am
ONE Community joined together for a community wide Worship Service. Fellowship and coffee at 10:30, Service at 11am.
Dallas High School Football Stadium

Fight for Freedom Event
Friday, June 10, 2022 at 6:00 pm
Training on survival and emergency medicine by XSA International Krisanne Hall 2-Day Constitutional Training Friday 6-10pm, Saturday 8am-11pm, Sunday 8am-2pm Tickets: $30 www.peoplesrightsoregon5.com/fight-for-freedom-event
Deschutes County Fairgrounds

Fight for Freedom Event
Friday, June 10, 2022 at 6:00 pm
Training on survival and emergency medicine by XSA International Krisanne Hall 2-Day Constitutional Training Friday 6-10pm, Saturday 8am-11pm, Sunday 8am-2pm Tickets: $30 https://www.peoplesrightsoregon5.com/fight-for-freedom-event
Deschutes County Fairgrounds

Fight for Freedom Event
Friday, June 10, 2022 at 6:00 pm
Training on survival and emergency medicine by XSA International
Krisanne Hall 2-Day Constitutional Training

Friday 6-10pm, Saturday 8am-11pm, Sunday 8am-2pm

Tickets: $30

https://www.peoplesrightsoregon5.com/fight-for-freedom-event

Deschutes County Fairgrounds

World Athletics Championships
Friday, July 15, 2022 at 8:00 am
The World Athletics Championships are coming to Eugene this summer (July 15-24 2022), the first time in history that the championships will be held in the United States. This mega-sporting event will showcase the best track and field athletes in the world. The event will bring 2,000 athletes from more than 200 nations, all competing for 49 gold medals. About 20,000 to 25,000 attendees are expected per session, with most days hosting two sessions (both morning and afternoon).
Eugene

Gathering of Eagles/Rally Around the Flag
Saturday, September 10, 2022 at 10:00 am
Watch for details, sign up for Oregon Liberty Coalition (OLC) alerts and information. orlibertycoalition@gmail.com
Ames Ranch, Turner, Oregon

Oregon General Election
Tuesday, November 8, 2022 at 8:00 pm
Statewide
View All Calendar Events
A chance to gain some government experience
D
eschutes County is seeking residents who are interested in serving on the
Deschutes County Planning Commission
in an at-large position. Applications will be accepted until Friday, Jan. 28 at 5 p.m.
The Planning Commission reviews land use policy and zoning regulations and makes recommendations to the Deschutes County Board of Commissioners. Members are the official citizen involvement committee on land use planning for the unincorporated area of the County, providing a forum for community input.
There is one vacancy on the Planning Commission for an at-large member. The at-large member will complete an existing term through June 30, 2024 and likely be reappointed for a full term from July 1, 2024 through June 30, 2028.
A D V E R T I S E M E N T
A D V E R T I S E M E N T
The Planning Commission meets at the Deschutes Services Building (1300 NW Wall Street) in Bend, on the second and fourth Thursdays of each month at 5:30 p.m. Meetings are currently being held with in person and online options and many planning commission members are participating remotely. Additional meetings and locations throughout the County may be required.
Those interested in serving are
invited to submit a complete application
that includes a letter of interest and resume, describing their interest in rural land use planning issues and ability to serve collaboratively on a committee.
--Bruce Armstrong
| | |
| --- | --- |
| Post Date: 2022-01-04 11:04:06 | Last Update: 2022-01-04 12:04:19 |
The card is full, but three are starting to emerge as fundraising leaders
T
here's still a long way to go until the May 17 primary and three Republican candidates have surpassed the half-million dollar mark in fundraising. West Linn educator and publisher and political newcomer
Bridget E. Barton
has the most cash on hand with a staggering $345K and the lowest burn rate among the leaders.
Barton placed focus on her outsider status. "I'm not a politician. Our beautiful state cannot afford another four years of radical left rule. People across Oregon want big changes that career politicians simply can't deliver," said Barton. "I'm an outsider –focused on solving problems."
| | | |
| --- | --- | --- |
| Candidate | Total Raised | Cash on Hand |
| Bridget E. Barton | $509,896.15 | $345,275.74 |
| Stan Pulliam | $673,325.66 | $247,516.06 |
| Bud Pierce | $849,559.99 | $161,015.29 |
| Kerry McQuisten | $88,406.71 | $61,519.23 |
| Jessica Gomez | $242,834.08 | $15,450.72 |
| Jim Huggins | $34,011.00 | $10,784.81 |
| Amber R Richardson | $3,346.00 | $360.17 |
| Nick Hess | $64,580.59 | -$14,105.13 |
| Marc Thielman | $51,407.63 | -$21,973.91 |
| Brandon C Merritt | $73,234.00 | -$31,572.67 |
Top total fundraiser and 2018 Republican nominee and Salem Oncologist
Dr. Bud Pierce
has pulled in over $673K and has $160K left to spend. Dr. Pierce has contributed over $360K to his own campaign and has probably the best name recognition of any of the Republican candidates.
Sandy Mayor
Stan Pulliam
has been working long and hard around the state and he has a broad spectrum of grass-roots donors. Insiders with the Stan Pulliam campaign have confirmed that the campaign has raised over $230,000 late in 2021 which has yet to be reported and is not reflected in the chart.
Pulliam reflected on his fundraising. "Unlike the big corporate and government union backed candidates in this race, our movement is powered by the Main Street business owners and grassroots donors who are concerned about government mandates, skyrocketing crime, and failing schools. These are everyday Oregonians who are voting with their dollars."
While there's still several months to go before the primary, one political analyst who asked not to be named offered this advice to candidates who've struggled to raise cash. "You have to talk to about 800,000 Republicans in the primary in May. Even if you go to all the Republican and right-leaning meetings between now and then, you won't get there. You need to have money to get the job done."
--Staff Reports
| | |
| --- | --- |
| Post Date: 2022-01-03 17:13:15 | Last Update: 2022-01-04 09:32:57 |
Alerts for law enforcement
F
or deaf or hard-of-hearing drivers, being pulled over by police can cause more anxiety than just getting a ticket.
The worry: The officer approaches the car, the driver doesn't respond to commands, and the situation escalates.
That's one reason many states, including Oregon, are setting up ways to alert law enforcement that a driver is deaf or hard of hearing – before an officer approaches the driver.
S
tarting Jan. 3, 2022, Oregonians can add an indicator that they are deaf or hard of hearing to their vehicle registration, driver license, permit or ID card
through the DMV
.
The option places an indicator on their record, allowing Oregon officers to see the indicator from their patrol vehicles when they run the license plate or license number.
The indicator is voluntary, and you can sign up any time through DMV2U. If you want to add an indicator to both your license/permit/ID card and your vehicle registration, you will need to do each separately at DMV2U.
"This significant milestone is geared to build trust and cooperation between more than one million Oregonians with hearing loss and our law enforcement," said Chad A. Ludwig, Executive Director of Bridges Oregon, "It will foster a better understanding of communication needs while protecting and facilitating a strong relationship with law enforcement officers."
A D V E R T I S E M E N T
A D V E R T I S E M E N T
Ludwig said over half (51.7%) of deaf and hard-of-hearing Oregon residents had difficulties communicating with police, according to a survey by Denise Thew Hackett, a Ph.D. at Western Oregon University. WOU published the survey results in a Community-Based Needs Assessment of Oregon's Deaf and Hard of Hearing Communities in 2016.
T
his new DMV service is part of ODOT's commitment to transportation safety and a direct benefit of new technology investments that have accelerated DMV's ability to launch new services and better serve Oregonians.
Before you visit a DMV office, see if you can get the DMV service you need at
DMV2U.Oregon.gov
.
--Bruce Armstrong
| | |
| --- | --- |
| Post Date: 2022-01-03 17:09:10 | Last Update: 2022-01-03 17:28:49 |
A New Year's Day update
A
As soon as the Recall School Board members petition obtained the required amount of signatures the lawn signs and field signs went up around Newberg, Oregon both supporting the petition and opposing it.
Door to door canvassing and social media punditry exploded as well.
Then the "No on the Recall" signs started disappearing. Several concerned and frustrated citizens sought to solve the mystery.
Field sign Erection Leader, James Goings said "they're at it again", referring to the chopped up, vandalized and abducted field signs of the 2020 elections in Newberg.
One conspiracy theorist claimed "it was a crime of theft".
A D V E R T I S E M E N T
A D V E R T I S E M E N T
A break in the case came right after Governor Kate Brown issued her weather emergency. An unnamed neighborhood watchman used powers of observation to look into the matter. A freshly vanished sign had tracks in the snow leading away from the scene of its abduction. They led to the backyard of a home that had several other signs being guarded by the backyard fence.
The police were called.
When they arrived the confronted homeowner said he "didn't know how they got there".
With plausible deniability in play, no charges or arrests could be made.
O
ther field signs are still missing out on North Valley Rd. and not for the first time. The snow has melted, putting into question the validity of the Governor's recently declared weather emergency. The investigation continues.
There's been one possible break in the case. A mask was found next to the spot where a sign used to be. It said, "if found please return to Progressive Yamhill". No one is jumping to conclusions.
--Tom Hammer
| | |
| --- | --- |
| Post Date: 2022-01-02 08:01:32 | Last Update: 2022-01-01 19:44:23 |
The year in review from the Northwest Observer
Editor's note: These are the top 10 stories based on your clicks. Thank you for your support. Read on and see that the bar has been set pretty low for 2022. Have a great new year!
OHA Silently Rebuked by Oregon Court of Appeals
'Rules cannot violate law'
O
n September 29, 2021, Kate Brown's administrative state agency went a bridge too far with the Oregon Appeals Court.
According to a former state government regulator and CPS investigator source the majority of the ever-growing enlarging administrative state power over the citizen is because citizens bent to it beginning in modern...
[READ MORE]
Friday, October 8
Beaverton School District Under Fire
A formal complaint has been submitted to the Beaverton School Board
S
chool districts and boards are being targeted by CEI,
Center for Equity & Inclusion
, promoting equity and inclusion, another name for Critical Race Theory that markets their services to train and control the content and decisions once contracted. The contracts allow unelected personnel to make local decisions avoiding public input. ...
[READ MORE]
Friday, October 22
Stan Pulliam Announces Federal Lawsuit Against Gov. Brown
'The constitution provides us specific guarantees of liberty'
S
andy Mayor Stan Pulliam is announcing a lawsuit to be filed in Federal court on behalf of Heart of Main Street, the Oregon Mom's Union, and several businesses and individuals. The lawsuit challenges Oregon Governor Kate Brown's authority to continue using executive action to maintain a state of emergency.
[READ MORE]
Wednesday, May 19
Mike Strickland Goes to US Supreme Court
'I was just a guy standing there holding a camera'
F
our years ago today Judge Thomas Ryan declared me guilty of 10 felonies and 11 misdemeanors in a Multnomah County courtroom. This involved the incident where I drew my firearm in response to a gang of thugs coming after me. I didn't even fire a round, as simply drawing was enough force to get the mob to back away and leave me alone. I didn't h...
[READ MORE]
Thursday, February 11
Aurora Fire District Chief Blasts Kate Brown
'Our State government has been weaponized'
T
he Fire Chief of
Aurora Fire District
in Aurora, Oregon has released a statement in response to Governor Kate Brown's recent demands that everyone in Oregon should wear face coverings, both indoors and outdoors, regardless of Covid vaccination status
[READ MORE]
Saturday, August 28
Why I Unenrolled My Kids from Newberg School District
'We aren't even helping kids pass classes because the focus has been lost'
R
ecently, I made the tough decision to take the last of my 4 children out of the public school system. I have always been a strong believer that we are our best advocates for our kids, and so we have looked for what worked best to help...
[READ MORE]
Thursday, December 9
Medical Freedom Group Sues Governor Brown
The mandate violates the employment contracts and collective bargaining agreements
F
ree Oregon, Inc.
has
filed a lawsuit
on behalf of several plaintiffs against the State of Oregon and the Oregon Health Authority for a temporary stay on the state's vaccine mandate on health workers, first responders, teachers and ...
[READ MORE]
Tuesday, September 28
Vaccine Passports: Legal Action Taken
'This guidance puts Oregon at odds with the CDC, the White House, and nearly every other state in the country'
O
regon once again made national headlines last week for being the first state in the union to move forward with a vaccine verification system for its residents.
The May 18 Interim Guidance for Fully Vaccinated Individuals, from the Oregon Health Authority, reads 'a business, employer or faith institution that has a policy request...
[READ MORE]
Wednesday, May 26
Union County Sheriff Sends Kate Brown a Letter
Says mindless dictates will no longer be tolerated
T
he
Union County Oregon Sheriff
has now sent Governor Kate Brown a letter dated Friday, August 13th, in response to the latest round of restrictions imposed statewide on Oregonians.
The letter reads as follows:
"I write to you today...
[READ MORE]
Friday, August 13
Forever Gun Purchase Delays Considered by Oregon
Anti-Gun bill hearing scheduled for Feb 18th
O
regon
HB 2543
, which will allow the State Police to delay a firearm's purchase forever even when there is no denial on a background check, has been scheduled for a hearing on February 18th 2021 At 1PM.
The summarized language of the bill is exp...
[READ MORE]
Tuesday, February 9
--Staff Reports
| | |
| --- | --- |
| Post Date: 2022-01-01 18:33:45 | Last Update: 2022-01-01 18:46:24 |
Leaves an open Senate seat in Washington County, as well as a dark legacy of racism
O
regon State Senator Chuck Senator Riley (D-Hillsboro) was first elected to the Oregon House of Representatives in 2004 and served in the House from 2005 until 2011. In 2014, Senator Riley was elected to the Oregon Senate. He is retiring today after 15 years of total service. His legacy is marked by a statement he made during a town hall he held on April 25, 2015, in which he says that the US Supreme Court decision affirming slavery was "right for the time." The video below has his statement on slavery, as well as his emotional apology from the Senate floor.
Senator Riley's Democratic party has a strict standard for those on the other side of the aisle, but we're happy to apply it to them as well.
In a press release, by the Senate Democratic leadership pointed out that "Senator Riley focused on investing in Oregon schools." The investment has been made but the gain has yet to be realized. Oregon schools remain in a state of failure.
"Senator Chuck Riley has served as an invaluable member of the Senate Democratic team for many years," said Senate Majority Leader Rob Wagner (D-Lake Oswego), who has had his
own struggles with the race issue
. "He has shown leadership on many critical issues, ranging from expanding educational opportunities for Oregon students to providing better supports for small businesses and improving government accountability. I am grateful for the time he served with us in the Oregon Senate and wish him a rewarding and well-deserved retirement."
Rest assured, neither Riley nor Wagner will be called a white supremacist by other members of the media.
During his apology -- also featured in the video -- Senator Riley commits two further gaffes that, themselves, may beg an apology in this age. He says, "I hope that we can work together to make every citizen of the state treated equal under the law."
While in 2015, this would be seen as a statesmanlike concluding statement, today, one could call into question his use of the term "citizen" -- which by definition excludes illegal aliens -- and demand that he use the now preferred "resident," which is more inclusive. Further, the standard of "equal under the law" has since been abandoned by the Democratic party in favor of
equity
, in which some citizens -- er, uh, residents -- are more equal than others.
What a tangle web they've woven. It's a shame when they catch one of their own.
--Staff Reports
| | |
| --- | --- |
| Post Date: 2021-12-31 15:27:21 | Last Update: 2021-12-31 17:31:41 |
Does the state know what they are putting into our children?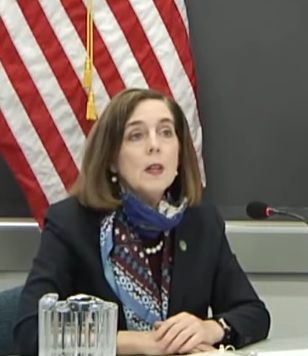 W
hy did FDA approve the redefined vaccine for children without the full testing protocol?
Trial lawyer Robert F Kennedy, Jr. who sues pharmaceuticals for a living says they have to five the vaccine to kids because pharma cannot give it without an immunity shield. As a New York bestseller author of
The Real Anthony Fauci, Bill Gates, Big Pharma and the Global War on Democracy and Public Health
, he presents a 100-year history of what led up to the COVID-19 pandemic. He says "the irony of Fauci leading the global response to a pandemic that he may have created becomes starker by the day."
It seems that Governor Brown's assertion that boosters work against the Omicron variant is a science limited to the US. Even in the US the response on effectiveness is limited to a third dose that ranges from 'likely' to suggesting modifications may be necessary in order to be effective against Omicron.
As a trial lawyer, Kennedy has taken on the world's most powerful corporation and held them accountable for harming people and the environment. He says, "I have enough evidence against the pharmaceuticals they'd be done if they market illegally. They are not going to market a vaccine that kills people or injures them without liability. Emergency use vaccines have protection under the Prep Act and Cures Act. If you take it under emergency use, you can't sue them. Once they get approved, now you can sue them, unless they can get it recommended for children. All vaccines get a liability protection if recommended for children even if an adult takes that vaccine. That is why they are going after kids. They know it will kill or injure a huge number of children but they need to do it for the liability protection."
A D V E R T I S E M E N T
A D V E R T I S E M E N T
The omicron variant doesn't invade the lungs as other variants and even the WHO said that the omicron variant does not turn deadly like the earlier variants. Israel's Health Ministry's Central Virology Laboratory reported their findings using live virus where others use a pseudovirus, says a booster with a 100-fold increase would still have lower protection than neutralized immunity. They have determined that natural immunity from omicron is seven-times more effective than a booster enabling herd immunity that could eradicate future variants.
Although Oregon's new cases with PCR testing going unverified as they increase, there are virtual no or very few hospitalizations. If Oregon treated omicron like the flu and left natural immunity take its course, we could see the end in a few months.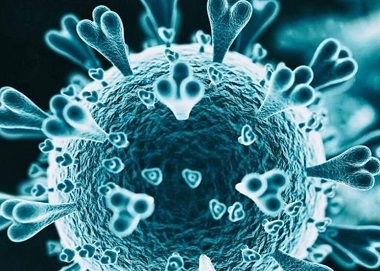 I
nstead, Governor Brown pushes boosters and vaccines for kids that haven't been fully tested. The CDC says the vaccines for children ages 5 through 11 years are "being monitored for safety with the most comprehensive and intense safety monitoring program in U.S. history." That means your children are being used as experiments.
Governor Brown uses the excuse for extending the emergency to ensuring that Oregon can continue to receive federal funding to help handle the COVID-19 pandemic. So, our health, freedom and sanity are for sale for a few dollars to pay for what? The hospitals are down in occupancy, she reached her vaccination goal, anything else is not related to the declared emergency. Are the dollar signs blinding her?
Taking the shot is an option, but is there real informed consent? Does the state know what they are putting into our children?
--Donna Bleiler
| | |
| --- | --- |
| Post Date: 2021-12-31 09:13:04 | Last Update: 2021-12-31 09:45:29 |
No arrests have been made
A
shooting
involving nearly 100 shots fired in the Parkrose Heights Association neighborhood is under investigation.
On Tuesday, December 28, 2021 at 9:42p.m., Portland East Precinct officers were dispatched to a report of shots fired in the 10800 block of Northeast Weidler Street.
When officers arrived, they located evidence of gunfire, including almost 100 cartridge casings of multiple calibers. They found multiple parked vehicles in a nearby restaurant parking lot had been damaged by bullets.
At this time, there are no known physical injuries connected to this event, and no arrests have been made.
A D V E R T I S E M E N T
A D V E R T I S E M E N T
Upon investigation, officers located video from a residential surveillance system that captured the shooting and appeared to involve an unknown group of people.
The Enhanced Community Safety Team (ECST) is investigating this shooting and is asking anyone with information, including additional surveillance footage, to contact the Portland police and reference case number 21-361241.
Anonymous tips can be sent through
Crime Stoppers
. Crime Stoppers of Oregon offers cash rewards of up to $2,500 cash for information, reported to Crime Stoppers, that leads to an arrest in any unsolved felony crime and tipsters can remain anonymous.
--Bruce Armstrong
| | |
| --- | --- |
| Post Date: 2021-12-30 21:05:22 | Last Update: 2021-12-30 21:18:47 |
House District will see new leadership
B
usiness owner Lucetta Elmer
announced she will be a candidate
for State Representative for District 24 which includes most of McMinnville, Yamhill, Carlton, Sheridan, Willamina and Grand Ronde. She is running as a Republican.
"As State Representative for District 24, I plan to give a voice to the people. I am interested in learning about your personal concerns, and bringing answers and solutions to things which matter most: your well being and that of each Oregon citizen," states Lucetta. "Quality of life and community development are equally important, and an essential key to both is to hear the voices of each individual member of that community. Whether you're enjoying retirement, in the prime career years of your life, or a student, everyone deserves to be heard."
Lucetta Elmer is an Oregon entrepreneur with over thirty years of business experience. She specializes in community development, education, family, and improving the everyday lıves of Oregon citizens. Her campaign states that she encompasses hard work and dedication and values the voice of the people.
A D V E R T I S E M E N T
A D V E R T I S E M E N T
Lucetta has owned and operated over ten businesses throughout the years. Each business has been rooted in the multiple facets that make up the great state of Oregon: tourism, commerce, land development, education, housing and entertainment. She says she is excited to make a difference and see District 24 thrive.
Lucetta has experience representing her community, having sat on and represented many boards: Chair of McMinnville Chamber of Commerce, Chair of McMinnville Christian Academy, Board Member of McMinnville Downtown Association, and Member of Government Affairs Committee.
--Bruce Armstrong
| | |
| --- | --- |
| Post Date: 2021-12-29 12:10:12 | Last Update: 2021-12-29 19:53:23 |
The advice is to get more vaccines and boosters. Oh, and masks.
I
n a rare case of attempting to perform an act of science, while at the same time transparently sharing the data, the Brown administration has left many speechless -- including the media -- as they struggle to develop COVID policy.
Governor Brown was clear in her emphatic assertion that boosters work against the Omicron variant. In a December 17 press conference, she said, "I know that bracing for a new variant as we head into our second pandemic holiday season is not what we all hoped for. If you take one thing away from today's press conference, let it be this: Get your booster shot. Boosters work and are incredibly effective at continuing your protection against this virus and hospitalization."
However, as a part of her December 17 press conference, Dr. Peter Graven who is the Lead Data Scientist at Oregon Health Sciences University presents his
forecast
for the impact of Omicron in Oregon. It's largely based on data out of Denmark which has 91,104 cases of Omicron infection with 25 hospitalizations. You read that right. 25. Watch the video below.
For most Oregonians that should be all they need to know. Government need not be developing policy and dedicating resources to a variant that is so mild that you have less than a .02% of a chance of being hospitalized. Instead, in the face of scientific data indicating the contrary, the advice is to get more vaccines and boosters.
According to data in the forecast, "The percent breakthrough [in Denmark] is 77% for Delta ("Other variants") and 91% for Omicron. Both are high compared to [Denmark's] vaccination rate of 80%." It seems that vaccines are not so "Incredibly effective at continuing your protection against this virus and hospitalization," as Governor Brown suggests.
What is notable about the Governor's response to Omicron is that there is no talk of natural immunity, or the immunity one gets from becoming infected. What if the 99.98% of Danes who become infected are endowed with a natural immunity whose effectiveness surpasses that of vaccines and boosters? This could mean the end of the outbreak and the dawn of herd immunity as the virus is unable to find receptive hosts.
It's equally disappointing to see that the media present at the press conference unable to focus on natural immunity. One member of the media asks, "Do we have a forecast for deaths from Omicron?" Dr. Graven responds, "We are not getting the deaths we had before." Then he turns the question to hospitalizations, which again, are minimal.
--Staff Reports
| | |
| --- | --- |
| Post Date: 2021-12-29 09:26:29 | Last Update: 2021-12-29 15:04:54 |
After seven years, a look back at what was promised with legal pot.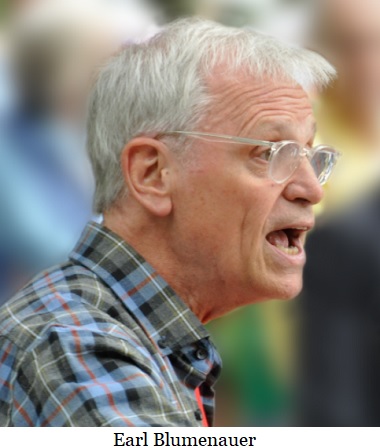 I
n November of 2014, Oregon voters approved the sale and use of recreational marijuana. The law was scheduled to go into effect in January of 2016, but Governor Kate Brown -- unable to wait for enforcement and taxation bureaucracies to prepare -- signed a bill in October of 2015 allowing legalization early.
The Promise
Supporters of legalized marijuana lined up to push the benefits of legal pot. As a regulated, legal industry, the black market would disappear, as would arrests for the victimless offense of using marijuana. Taxing the newly legal pot would bring in dollars that would more than cover regulation and enforcement.
In a voters' pamphlet statement, Oregon Congressman Earl Blumenauer (D-Portland) said "Our marijuana laws don't work and exact a terrible cost in tax dollars, law enforcement priorities and people's lives. I'm working in Congress to reform marijuana policy -- and we are making progress at the national level -- but it is in the states that the most constructive change has been happening."
Blumenauer argues in favor of Measure 91. "It strictly regulates its production, distribution and sale through the Oregon Liquor Control Commission. It provides more protection for kids than the current black market system. Right now, it is easier for a middle school student to get a joint than it is for them to get a six pack. It taxes marijuana, with the proceeds going to schools, state and local law enforcement, treatment and substance abuse education."
Anthony Johnson, one of the Chief Petitioners for Measure 91 said, "What will Oregon look like after Measure 91 passes? We will have taken money and power away from the black market and drug cartels. We will have provided protections for neighborhoods and kids. We will have funded schools, public safety, prevention and mental health."
Kris Olson, former Chief Federal Prosecutor in Oregon, who was appointed by President Bill Clinton -- "I didn't inhale" -- said, "I learned firsthand how our current approach to marijuana has failed. By keeping marijuana illegal, we enrich organized crime and violent drug cartels. At the same time, we distract police, who spend too much time arresting and citing people for small amounts of marijuana.
The Result
2021-23 is projected to see an estimated $319 million in marijuana tax revenue distributed to drug treatment and recovery, schools, cities, counties, state police and mental health.
Despite the promise of a reduction in organized crime, in 2018 the Oregon Legislature passed
SB 1544
which established the Illegal Marijuana Market Enforcement Grant Program to assist local governments with costs incurred by local law enforcement agencies in addressing unlawful marijuana cultivation or distribution operations. While it funded
$8.25 million in enforcement grants from 2018 to 2023
, it also quietly expanded the medical marijuana program.
Marijuana related crime -- especially in Southern Oregon -- has mushroomed. Accordingly, spending on enforcement has also increased. The 2021-23 budget for IMMEGP activities will total $26 million with the additional $20 million General Fund proposed in the omnibus budget bill. During the recent special session, the Oregon Legislature unanimously approved
SB 893
which requires prioritizing financial assistance to local law enforcement agencies to partner with community-based organizations in order to address humanitarian crisis associated with unlawful marijuana cultivation or distribution operations in awarding grants through Illegal Marijuana Market Enforcement Grant Program.
Oregon kids seem to have avoided the enforcement trap. According to a
research paper published by the US Drug Test Centers
In only two states do more than 10% of adolescents regularly consume marijuana, and it should be noted that even though recreational marijuana is currently legal in both Vermont and Oregon, during the collection period for this data, it was legal only in Oregon, and it's not legal in either state for children to consume weed.
This might be a key to understanding some of the reasons for the failure of Oregon schools.
--Staff Reports
| | |
| --- | --- |
| Post Date: 2021-12-28 19:30:26 | Last Update: 2021-12-28 20:26:29 |
OHA is investigating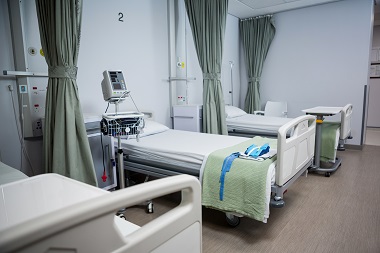 O
regon Health Authority is investigating an outbreak of Oregon's first cases of Candida auris, a serious fungal infection that is often resistant to multiple antifungal medicines.
The Healthcare-Associated Infections Program at the OHA Public Health Division, working with a regional public health laboratory in Seattle and Salem Hospital, have identified Candida auris in three Salem Health patients.
The first case was detected at Salem Hospital Dec. 11 in a patient who had recent international health care exposures, and confirmed Dec. 17. Candida auris has only recently appeared in the United States.
Two of the cases did not have international health care exposures, but had epidemiologic links to first case, indicating health care-associated spread of Candida auris to the second and third patients – identified Dec. 23 and Dec. 27, respectively.
The Healthcare-Associated Infections Program is leading the investigation, working with local public health authorities, local health care partners, the Centers for Disease Control and Prevention, and the regional public health laboratory to identify cases and ensure appropriate infection control measures are in place.
"Candida auris is an emerging pathogen of concern because it can cause serious infections, particularly in those with serious medical problems, and can be resistant to the antifungal drugs we have to treat it," said Rebecca Pierce, Ph.D., Healthcare-Associated Infections Program manager. "Fortunately, the organism we're dealing with in this outbreak appears to respond to existing treatments. Nonetheless, it's critical that we prevent the spread of the infection."
Jasmin Chaudhary, medical director of infection prevention at Salem Health, said the health system is taking action on a number of fronts to prevent the spread of Candida auris at Salem Hospital.
"With the COVID-19 pandemic, we have seen a rise in multi-drug resistant organisms around the world and nationwide, and Salem is not immune," Chaudhary said. "Salem Health is working with OHA and the CDC to execute a rigorous plan, implementing aggressive eradication measures that have been shown in other hospitals to be successful in eliminating Candida auris. These include proactive steps that will assist in preemptively identifying new cases to prevent spread."
A D V E R T I S E M E N T
A D V E R T I S E M E N T
Among the measures in effect: working with the patients' care teams to ensure frequent and effective disinfection of the health care environment; using transmission-based precautions for those infected or colonized with Candida auris; adhering to hand hygiene protocols; and conducting effective interfacility-transfer communication about a patient's Candida auris status when being transferred to another health care facility.
In addition, OHA and Salem Health have been coordinating to notify health care facilities that previously received transferred patients from affected units at Salem Health, and to support safe discharge of patients from Salem Health during the anticipated COVID-19 surge.
C
andida auris is a type of yeast that can cause severe illness, particularly those suffering from serious medical conditions in hospitals and nursing homes. According to the CDC, patients who have been hospitalized in a health care facility for long periods, have a central venous catheter or other lines or tubes entering their body, or have weakened immune systems are at highest risk of infection and serious complications. The risk of Candida auris infection to otherwise healthy people, including health care personnel, is extremely low.
The fungus can cause serious infections, including bloodstream infections and wound infections. It also has been isolated from respiratory and urine specimens and can colonize patients' skin. A laboratory test is needed to determine whether a patient is colonized or infected with Candida auris, but laboratories should be aware that it can be misidentified as other types of fungi and should know when to suspect Candida auris, as misidentification could delay treatment and control measures. Health care facilities that suspect they have a patient with Candida auris should contact their local public health authority immediately.
Since 2013, more than 1,150 clinical cases of Candida auris have been identified in the United States. There have never been any cases of the fungus identified in Oregon until now.
Patients who test positive or had a high-risk exposure will be contacted by Salem Health.
--Bruce Armstrong
| | |
| --- | --- |
| Post Date: 2021-12-28 16:47:34 | Last Update: 2021-12-28 16:56:55 |
Read More Articles