Does the state know what they are putting into our children?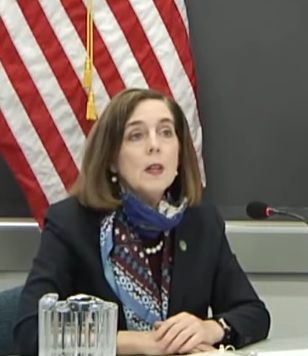 W
hy did FDA approve the redefined vaccine for children without the full testing protocol?
Trial lawyer Robert F Kennedy, Jr. who sues pharmaceuticals for a living says they have to five the vaccine to kids because pharma cannot give it without an immunity shield. As a New York bestseller author of
The Real Anthony Fauci, Bill Gates, Big Pharma and the Global War on Democracy and Public Health
, he presents a 100-year history of what led up to the COVID-19 pandemic. He says "the irony of Fauci leading the global response to a pandemic that he may have created becomes starker by the day."
It seems that Governor Brown's assertion that boosters work against the Omicron variant is a science limited to the US. Even in the US the response on effectiveness is limited to a third dose that ranges from 'likely' to suggesting modifications may be necessary in order to be effective against Omicron.
As a trial lawyer, Kennedy has taken on the world's most powerful corporation and held them accountable for harming people and the environment. He says, "I have enough evidence against the pharmaceuticals they'd be done if they market illegally. They are not going to market a vaccine that kills people or injures them without liability. Emergency use vaccines have protection under the Prep Act and Cures Act. If you take it under emergency use, you can't sue them. Once they get approved, now you can sue them, unless they can get it recommended for children. All vaccines get a liability protection if recommended for children even if an adult takes that vaccine. That is why they are going after kids. They know it will kill or injure a huge number of children but they need to do it for the liability protection."
A D V E R T I S E M E N T
A D V E R T I S E M E N T
The omicron variant doesn't invade the lungs as other variants and even the WHO said that the omicron variant does not turn deadly like the earlier variants. Israel's Health Ministry's Central Virology Laboratory reported their findings using live virus where others use a pseudovirus, says a booster with a 100-fold increase would still have lower protection than neutralized immunity. They have determined that natural immunity from omicron is seven-times more effective than a booster enabling herd immunity that could eradicate future variants.
Although Oregon's new cases with PCR testing going unverified as they increase, there are virtual no or very few hospitalizations. If Oregon treated omicron like the flu and left natural immunity take its course, we could see the end in a few months.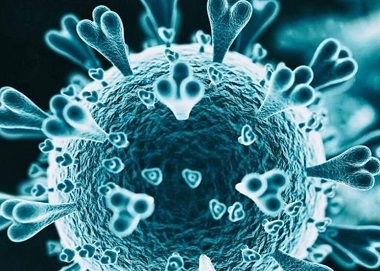 I
nstead, Governor Brown pushes boosters and vaccines for kids that haven't been fully tested. The CDC says the vaccines for children ages 5 through 11 years are "being monitored for safety with the most comprehensive and intense safety monitoring program in U.S. history." That means your children are being used as experiments.
Governor Brown uses the excuse for extending the emergency to ensuring that Oregon can continue to receive federal funding to help handle the COVID-19 pandemic. So, our health, freedom and sanity are for sale for a few dollars to pay for what? The hospitals are down in occupancy, she reached her vaccination goal, anything else is not related to the declared emergency. Are the dollar signs blinding her?
Taking the shot is an option, but is there real informed consent? Does the state know what they are putting into our children?
--Donna Bleiler
| | |
| --- | --- |
| Post Date: 2021-12-31 09:13:04 | Last Update: 2021-12-31 09:45:29 |