On this day, January 28, 2003, Oregon voters defeated a proposed three-year income tax hike designed to forestall $310 million in cuts to schools and social services.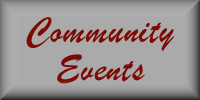 Post an Event

Western Liberty Network Leadership and Activist Training Conference
Saturday, February 4, 2023 at 9:00 am
The year's premiere grassroots activist and leadership conference! Get what you need to be successful in 2023!
Portland Airport Embassy Suites Hotel 7900 NE 82nd Avenue

The Oregon Constitution
Wednesday, February 22, 2023 at 7:00 pm
First of a three part series presented by former State Representative Mike Nearman studying the Oregon Constitution.
The River Church 4675 Portland Rd NE Salem

The Oregon Constitution
Wednesday, March 1, 2023 at 7:00 pm
Second of a three part series presented by former State Representative Mike Nearman studying the Oregon Constitution.
The River Church 4675 Portland Rd NE Salem

The Oregon Constitution
Wednesday, March 8, 2023 at 7:00 pm
Third of a three part series presented by former State Representative Mike Nearman studying the Oregon Constitution.
The River Church 4675 Portland Rd NE Salem

We Are Stronger Together
Monday, March 27, 2023 at 10:00 am
Oregon's Natural Resources & Industries (ONRI) is sponsoring the rally to meet legislators and influencers to bring light on legislation affecting natural resource industries, their families, and their communities. https://onri.us/events
Rally at the State Capitol, Salem.
View All Calendar Events
Finding the Business-Mom Balance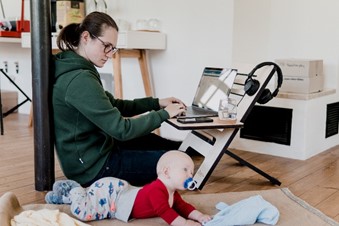 We've all heard of the "serial entrepreneur" – that individual who seems compelled to take every great idea to market by creating a company. What if you're a stay-at-home mom, knee-deep in breakfast cereal and carpooling, with that same entrepreneurial drive? Can being a "cereal entrepreneur" – or "mompreneur" – work?
Fact: The collaborative spirit and empathic nature women typically bring to their relationships are desirable leadership traits. Plus, with today's technology freeing up many work-at-home options, your entrepreneurial dreams are more feasible than ever.
Learn from the trailblazers
Fast Company notes the
existing gender disparity
among entrepreneurs, yet the
roster
of early trailblazers who also juggled motherhood may be longer than you think – from haircare entrepreneur Madam C.J. Walker to Chinese-American dining whiz Joyce Chen. Take both inspiration and doses of reality from them; learning from those who have gone before you is an important pillar of success.
Plan, prioritize and prepare
Moms learn early on the importance of
efficiency and juggling
. Diaper-changing necessities are all within reach, homework time is balanced with screen time, and you're likely already thinking about tomorrow's dinner menu.
Utilize those organizational skills as you're incorporating your business life into your mom life. Whether you prefer a digital planner or a paper organizer, set aside time for your business tasks and stick to it – understanding that you can't beat yourself up if your child suddenly falls ill. Certain phone calls and appointments have to be taken during the day, while many of your business and personal housekeeping tasks can be done after hours. Prioritize them accordingly – are there emails you can answer after the kids are in bed? Does that pile of laundry need to be done before 5 p.m.?
Setting aside time to do advance
meal preparation
can save you, and your family, a great deal of frustration. Turn planning and preparing the week's menu into a fun family activity.
Ask, and learn
Entrepreneurs go in with a big idea and the drive to execute it – they do not go in thinking they know everything there is to know about running a business.
Ask questions
, ask for help, and solicit feedback. Take advantage of free resources like those from the
Small Business Administration
. Your local chamber of commerce can likely provide you with some excellent networking opportunities and often offers events and programs for starting a business.
There is also much to glean from the internet to bring your vision to life. You'll find a wealth of knowledge available from the millions who have traveled this same journey. You can even tap into business plan resources, explore business ideas, learn about marketing and market research, launch an ecommerce store and
easily register
your LLC online.
No stranger to work
Motherhood has always been hard and is the perfect embodiment of doing several things at once. Accept that things won't always go as planned; as noted in Fast Company, many successes endured
failures
first.
Parenthood won't erase your entrepreneurial drive, and it can create a tug-of-war between that business desire and your parental instincts. Recognize and accept that you will sometimes feel guilty about filling the family bowls with cold cereal on a busy morning rather than preparing a hot breakfast, but those are not the things you and your family will remember – what they'll remember is you having the courage and the will to follow your both your business and your motherhood dreams to become a "cereal entrepreneur."
Photo by Unsplash
--Staff Reports
| | |
| --- | --- |
| Post Date: 2021-02-09 08:34:19 | Last Update: 2021-02-09 09:50:26 |
A plan is needed to make up the lost knowledge
During the COVID-19 pandemic students have experienced challenges and learning loss because of many factors. Summer break time also results in learning loss.
Some state lawmakers are considering adopting a year-round calendar as a means of helping to address the learning loss. Republican State Senator Brad Hawkins of Washington State is sponsoring Washington
SB 5147
which seeks to explore alternative school calendars. Section 1 of the bill states
"The COVID-19 pandemic has created a unique set of challenges and circumstances that have tested the K-12 education system. Due to reduced instructional time, educational inequities, and the inability to access technology and educational services, many students have suffered learning loss and a disruption to their educational experience. As a result, the legislature finds that a school calendar other than that traditionally used by Washington schools may help students to obtain the knowledge and skills needed to prevent negative educational outcomes. By extending the school year or using an alternative calendar, selected school districts will be better able to address the negative outcomes of the pandemic in a flexible and locally responsive manner. It is also the intent of the legislature to utilize federal stimulus funding as a potential source of funding for this program."
Most students are not served by the current outdated school calendar in place in many states like Oregon. This is an opportune time to seriously consider year round school.
--Celeste Gervascio
| | |
| --- | --- |
| Post Date: 2021-02-09 08:33:29 | Last Update: 2021-02-09 08:44:07 |
Noncompliance of social distancing mandates
On February 2, 2021, the Oregon Liquor Control Commission(OLCC) issued an Order of Immediate License Suspension to the licensee of Route 99 in the City of Canby in Clackamas County, Oregon for not following public health social distancing and face covering requirements. The business, which holds a Full On-Premises sales license, is not allowed to sell any alcoholic beverages, according to the OLCC.
This past January the OLCC received complaints that the owner-operator was allowing groups of customers to gather and consume food and alcohol inside the licensed premises. OLCC enforcement staff visited the bar and restaurant as a follow-up to an initial conversation with the licensee after receiving several complaints about the business not following Coronavirus social distancing orders from the state's governor. OLCC staff had previously contacted the operators of Route 99 to provide education and verbal instructions on how the business could come into compliance.
Upon arriving at the business for an in person inspection, OLCC compliance staff observed that Route 99's parking lot was close to full and could see patrons inside the business socializing without masks.
After entering Route 99's dining area, OLCC staff observed a large group of customers, many consuming food and drinks in the bar, all of the customers and employees were socializing without masks.
At this time, no fatalities have been reported as an outcome of this incident.
--Bruce Armstrong
| | |
| --- | --- |
| Post Date: 2021-02-08 18:53:50 | Last Update: 2021-02-08 19:20:43 |
Restaurants, already struggling, will see a downstream impact.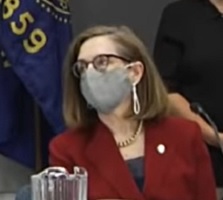 As restaurants try to survive through Governor Brown's lock down orders, ranchers can't get their meat to market causing a sharp increase in the stakes you eat. A
study released earlier this year
estimates the COVID-19 pandemic will cost the cattle industry $13.6 billion. The problem isn't sales, it's the limited capacity of processing plants, which is causing the price of beef to rise.
Representatives David Brock Smith (R-Port Orford), saw that the Wholesome Meat Act of 1967, which requires states to have inspection programs "at least equal to" the federal meat inspection program, was an opportunity for Oregon. He sponsored
HB 4206
, which passed in the 2020 Special Session. It authorizes the Oregon Department of Agriculture to establish a program for state inspection of the processing and sale of meat products from amenable and nonamenable species, except for equine species.
However, the pandemic accelerated the need for processing and rendering facilities for processing the remains of harvested and natural caused or disaster caused loss of animals. At this time there are no rendering facilities to process animal remains. Representative Smith is back with Representative Mark Owens (R-Crane) sponsoring
HB 2785
that will provide grants to upgrade and build processing centers to operate under the state meat inspection program. The $10,000,000 requested would also expand the federal inspection operation for meat processing in Oregon.
The ranchers have gone from being paid by renderers for waste remains and then were paying them to take waste, now there is nowhere in the state to take animal remains. Representatives Smith and Owens are also sponsoring
HB 2787
, which will study developing animal rendering facilities to utilize every part of the animal by reducing, converting, or melting down fat. Animal rendering facilities process animal by-product materials to produce tallow, grease, and high-protein meat and bone meal; and products that can be used in foods or to make soap, candles, or lubricants. Recommendations are to be reported to the appropriate interim committees of the Legislative Assembly by September 15, 2022.
A D V E R T I S E M E N T
A D V E R T I S E M E N T
Branching out for more control over processing meats and a potential for new industries is a positive for new jobs for one of Oregon's top commodities. However, Governor Kate Brown is looking to fill the $2 billion gap in her budget and is leaving no stone unturned. Regardless of the consequences, she has requested the ranchers double their fees on brands in
SB 32
.
But, wait, that wasn't enough. She is also requesting
SB 33
which adds 30% to the food safety program license fees. The Oregon Department of Agriculture issues licenses for a variety of activities related to food manufacturing and processing.
SB 33
authorizes rules to increase the license fees listed by no more than 15% for the fiscal years beginning July 1, 2021 and July 1, 2023:
ORS 603.025 – meat products
ORS 616.706 – food establishment
ORS 619.031 – animal food slaughtering and processing
ORS 621.072 – use of milk grade designation
ORS 621.166 – dairy products plant
ORS 621.266 – pasteurizer operator
ORS 625.180 – bakery or bakery distributor
ORS 628.240 – refrigerated locker plant
ORS 632.720 – egg handler
ORS 632.730 – commercial egg broker
ORS 635.030 – non-alcoholic beverage manufacturer
While restaurants are deciding whether they can survive the pandemic, the closures roll up to ranchers and food producers. Likewise, increased fees roll down to struggling restaurants and individuals struggling from high unemployment. Can the economy rebound on higher fees?
--Donna Bleiler
| | |
| --- | --- |
| Post Date: 2021-02-08 07:16:52 | Last Update: 2021-02-07 21:51:33 |
Do we need common sense hammer legislation?
Lawless Multnomah County Oregon is in the news again for reports of violence and vandalism.
It comes as no surprise to many observers, as the local District Attorney Mike Schmidt has pledged to not prosecute so many violent rioters that have dominated the regional news as of late.
Now, a man has broke several windows in the Lloyd District in Portland, Oregon and was arrested with a hammer believed to be used in the crimes.
Local authorities have recently been trying to convince the public, that the failing area of Oregon needs more gun control in order to address the rampant crime. Reports such as this seem to suggest that violent criminals will use whatever weapon might be at their disposal, and that disarming innocent people only sets them up to be victimized by the criminal class.
On Saturday, February 6, 2021 at 4:28a.m., Portland North Precinct officers were dispatched to a report of alarms going off and someone breaking windows in the area of Northeast Broadway and Northeast 15th Avenue.
Responding officers located the suspect near Northeast 16th Avenue and Northeast Schuyler Street. The suspect was not compliant but was arrested after trying to run away. A hammer was recovered as evidence.
Officers checked the area for victims and located several locations damaged:
Two separate phone stores 400 block of Northeast Broadway
Empty retail space 1600 block of Northeast Martin Luther King Jr Boulevard
Salon and spa 1400 block of Northeast Broadway
Smoke shop 900 block of Northeast Broadway
Parked vehicle in the area of Northeast 16th Avenue and Northeast Schuyler Street
Shaun A. Patterson, 28, was arrested and booked into the Multnomah County Detention Center on a charge of Criminal Mischief in the First Degree. Other charges are possible. Officers made an effort to contact all affected victims, but if anyone believes they're a victim and have not made contact with the police, please make a police report.
--Bruce Armstrong
| | |
| --- | --- |
| Post Date: 2021-02-07 13:21:47 | Last Update: 2021-02-07 13:37:40 |
There are some exceptions. Union teachers, for instance.
The Oregon Bureau of Labor and Industries is
providing answers
to the question of employer vaccine mandates. BOLI is the state agency that addresses worker rights claims, discrimination and civil rights. The agency is directed by the elected labor commissioner, Val Hoyle.
According to the Oregon Bureau of Labor and Industries, the federal Equal Employment Opportunity Commission has released
guidance under federal law
that makes it clear that employers may require workers to receive a COVID-19 vaccine – with limited exceptions. This is also true under Oregon law.
Employers cannot require COVID-19 vaccinations in the workplace if they employ specific types of workers or have contractual limitations. Workers may make requests for exemptions or accommodations due to disability or religion.
Most workplaces can require employees to get a COVID-19 vaccine, but some types of workers are exempt by law. Exempt workers include: people licensed or certified to provide health care, employees of a health care facility, a licensed health care provider or a clinical laboratory, firefighters, law enforcement officers, corrections officers, or parole and probation officers.
For employers with a unionized workforce, such as public school teachers and classified employees, a collective bargaining agreement could contain direct prohibitions on mandatory vaccines in the workplace. Although less common, individual employment contracts could present similar challenges.
In a stunningly bizarre combination of policies, teachers get in the front of the line for vaccines. However, this front-of-the-line position does not obligate them to return to the classroom. Further, though they get the vaccine first, they are not able to be required by their employer to take the vaccine as a condition of employment.
Under civil rights and disability laws, employers with mandatory COVID-19 vaccine policies will need to consider requests for exceptions for individuals with either sincerely held religious convictions, or a disability that prevents them from receiving a COVID-19 vaccination. While employers are not required to grant the exception if it creates an "undue hardship" on the business or a "direct threat" to the safety of the employee or others, employers should engage with the employee to determine if a reasonable accommodation is possible.
--Staff Reports
| | |
| --- | --- |
| Post Date: 2021-02-07 08:48:31 | Last Update: 2021-02-07 09:00:21 |
"In light of the pandemic, we should be making staying at home easier"
Representative Rob Nosse (D-Portland) has introduced
HB 2973
that allows a person 21 years of age and older to deliver or possess up to two ounces of usable marijuana in a public place. The current law is one ounce.
First, it must be clarified that under U.S. law, cannabis is the plant itself, and hemp and marijuana are specific parts of the plant.
HB 2973
refers to usable marijuana, which means it's been cured and tested for a maximum of 6% THC -- the addiction element.
Representative Nosse testified that "In light of the pandemic, I believe we should be making staying at home easier for Oregonians including Oregonians that use cannabis products. For almost all goods you can go to the store and buy larger quantities reducing the number of trips that might be made. I believe it should be the same for cannabis, which has become a way for us to easy anxiety and improve our mental health during stressful times."
Is Representative Nosse testifying about cannabis or this bill, usable marijuana? There is unlimited purchase of CBD, which is shown to reduce anxiety, pain and inflammation and doesn't possess the addicting THC. Is this bill a conditioning agent towards more government control to stay home?
Studies have shown that one ounce of marijuana makes approximately 84 joints which equal 14 days of continual high per ounce. One joint at minimum, results in 4 hours of intoxication. Why would anyone need more than one ounce in public unless it is not for their personal use?
Representative Nosse thinks that "current limits aren't logical. While it's legal to possess 8 ounces at home, it's only legal to possess one ounce in public.
This bill is necessary at a time of racial reckoning and social distancing. I think it's crucial that we recognize the disparage racial impacts we've seen in the ticketing and penalties of public possession of cannabis. A 2020 analysis by ACLU concluded that in just about every single state, black people were more likely to be arrested for marijuana possession and in some states black people were six, eight, and almost up to ten times more likely to be arrested. Raising the limit will decrease the target on black and what we refer to as BIPOC Oregonians."
Cassey Houlihand, director of Oregon Retailers of Cannabis Association says that consumers prefer buying in ounces because of the price breaks, but if they want to buy their preferred line of products, they have to choose between price breaks or products.
In response to Representative John Lively's (D-Springfield) question on probable cause for a stop to get ticketed for possession, Houlihand responded, "the charges for possess are an overlay on other reasons for a stop." So, increasing the legal possession won't change the traffic stop statistics.
Houlihand further stated, "The artificial limits has made it impossible for the industry to reach its potential." Addictions know no obstacles, but new customers to addict may be the potential they are looking for.
--Donna Bleiler
| | |
| --- | --- |
| Post Date: 2021-02-07 08:44:45 | Last Update: 2021-02-07 08:59:36 |
"Housing first" appears not to work
The
Cascade Policy Institute
, a nonprofit, nonpartisan public policy research and educational organization that focuses on state and local issues in Oregon has released a report entitled
Homelessness in the Portland Region
. Eric Fruits, Ph. D. and Vlad Yurlov contributed to
the 23 page report
, which is also available in a condensed
executive summary
.
The authors don't shrink before the task.
After decades of attempts to address homelessness—and unknown, but large, amounts of money spent—the crisis seems to have worsened in many places, especially in Portland, Oregon. Since the mid-1980s the region has launched long-range plans to "end" homelessness. All of the plans failed to reach their goals, for many reasons: insufficient funding, political headwinds, legal barriers, and the seeming intractability of solving the problem.
One of the best parts of the study is the analysis of "Housing First" as a solution.
For more than two decades, the "Housing First" approach has been heralded as the best solution. The approach focuses first on providing housing to individuals and families, then addressing issues that led participants to homelessness and are keeping them from being housed. These "wrap around" services are expensive and require individuals to have the ability and will to fully use them.

While the approach has improved outcomes regarding the transmission of HIV and the survival of those with HIV/AIDS and has had some success in reducing alcohol abuse, the National Academies of Sciences, Engineering, and Medicine concluded that there is no substantial published evidence to demonstrate improved health outcomes or reduced health care costs. Moreover, there is no evidence that Housing First approaches have had any effect on reducing overall homelessness or the number of unsheltered homeless.
There are solutions being discussed and the report misses them. The first solution is a low-cost, albeit long-term solution. It is deliberately locate housing and services away from temptations and commerce. All too often, the homeless are provided with services which enables the revolving door of recovery -- either from mental illness or from addiction, if there is a meaningful difference between the two. Homeless persons The second solution is glanced at. The report talks about
the state's involuntary commitment law, which has a very high threshold. To be involuntarily committed, one must be an imminent danger to themselves or others or be unable to care for their basic needs. Efforts to change the law failed under Mayor [Bud] Clark and have failed in recent legislative sessions.
It's becoming clearer and clearer over time that any solution will have to take on addiction, which is a force so powerful that some sort of commitment or incarceration will simply have to be used. This might take the form of using criminal charges and services as pressure to get a homeless person to voluntarily commit themselves and get treatment.
The sad reality is that the failure to address homelessness has a huge human consequence and in a world where so many public budgets are constrained, taxpayers have provided large sums of money that have simply disappeared into the homeless-industrial complex abyss.
--Staff Reports
| | |
| --- | --- |
| Post Date: 2021-02-07 07:34:04 | Last Update: 2021-02-07 09:06:12 |
Not much looking at government delivery of services
As Oregon Secretary of State Shemia Fagan released the
2021-22 Audit Plan
, observers noted that the audit plan contains little focus on the normal scrutinizing of the efficiency and effectiveness of government. Critics have pointed out that aspects of the plan include looking at domestic terrorism -- a move that some interpret as an attack on the Secretary's political enemies.
The plan, which outlines the work the Audits Division plans to tackle in the coming year, focuses on critical areas of public concern, including: risks related to the ongoing COVID-19 pandemic, increasing threats to public safety posed by domestic terrorism and violent extremism, the disproportionate impacts to Black, Indigenous, People of Color, Oregon tribes, rural communities, and our most vulnerable populations as the result of inequitable systems; and emergency management response challenges and lessons learned from the devastating 2020 wildfire season.
With this audit plan, Oregon will be at the forefront in the effort to prioritize equity in auditing, aligned with government auditing leading practices being promulgated by the United States Government Accountability Office.
"The work of the Audits Division is critically important to strengthening and improving the government services and agencies Oregonians interact with and rely on every single day," Secretary Fagan said. "Long before the pandemic upended our everyday lives, Oregon faced a number of ongoing crises, affecting the lives of people in every community across the state. Unprecedented wildfires, COVID-19, and the resulting economic downturn only intensified the existing inequities burdening Oregonians in under-resourced regions and historically marginalized communities. This year's audit plan is directed at many of those most pressing issues with an eye toward building a better Oregon for everyone."
Among the audits in the 2021-22 plan are:
An analysis of Oregon's Unemployment Insurance Program, identifying the challenges the program faced early in the pandemic and working to ensure the system will be resilient in the face of a future crisis.
An evaluation of the emergency response to the 2020 wildfires and recommendations for improvements in natural disaster responses in the future.
An audit of our state's COVID-19 vaccine distribution to ensure we are efficiently and equitably immunizing Oregonians while stopping the spread of this deadly virus.
An inspection of rural water supplies and the environmental and contamination risks faced now and in the future.
A look at domestic terrorism and ideologically motivated violent extremism in Oregon and law enforcement's ability to deal with the threat.
An assessment of the licensing and regulation of cannabis businesses and evaluation of how licensing considerations could address historical wrongs to Black, Indigenous, People of Color, and Oregon's nine tribes.
An overview of the types of calls received by state and local 911 systems and an equitable analysis of what and how public safety resources are deployed in response.
An assessment of the state of cybersecurity in Oregon and determination of whether state agencies and local governments have effective and efficient information technology security frameworks and control structures.
An analysis of the performance of Oregon's mortgage interest deduction and a risk assessment of homeless services to determine how to improve coordinating and distributing services.
"This audit plan reflects Secretary Fagan's and the Audits Division team's commitment to using our skills and resources to execute high-impact audits examining government functions and services that are most relevant to the people who reside in our great state, especially those most vulnerable among us," said Audits Director Kip Memmott. "These audits are designed to ensure transparency of government operations and to help to build and maintain public trust through a look at both what is working well in service to the people of Oregon and what can be improved. I join Secretary Fagan in thanking the Governor's Office, agency leaders, and legislators, especially members of the Joint Legislative Audit Committee, for their ongoing support, cooperation, and collaboration."
--Staff Reports
| | |
| --- | --- |
| Post Date: 2021-02-07 07:29:58 | Last Update: 2021-02-06 13:34:04 |
Who's the nutty one now?
--Northwest Observer Meme Team
| | |
| --- | --- |
| Post Date: 2021-02-06 12:06:50 | Last Update: 2021-02-06 12:29:58 |
Metro encroaches from the North
At the
McMinnville City Council meeting
on January 26, Emergency Service Consulting International staff Sheldon presented the plan to combine nine local Fire Districts into an eventual single district named the Willamette Fire District in a four-phase process of public involvement.
The process calls for meetings, defining the plan, laying out the challenges to the idea and refining the plan and overcome objections. It would expand existing intergovernmental cooperation agreements to include McMinnville rural, Amity, Dayton, Dundee, Carlton and Lafayette in the north. Southwestern Polk County, Sheridan and West Valley Fire Districts would make up the south. It was noted that Metro has a toe hold in Yamhill County currently with service to Newberg.
Councilors participated in a visioning exercise to determine why this would better serve the citizens. They were asked to name strengths, weaknesses, opportunities and threats. Positive perceptions included economies of scale, unified training, improved recruiting and renewed vigor in he ranks. Concerns were limits on prioritizing funding, fiscally isolating law enforcement, loss of intimacy with constituents, loss of local identity with firefighters and support staff, loss of local control, possible loss of charter and harm to community support for tax rates.
Dayton's Fire Chief Brett Putman was interviewed. He was asked is the current service to the area working or broken? It's working well. Is the current service structurally adequate to meet the future needs of the area? So far, yes. Will the new plan improve service? Possibly, but at what cost? Will it better control fire insurance costs? Possibly. Will the new plan save tax dollars? No, but a small increase may be worth it.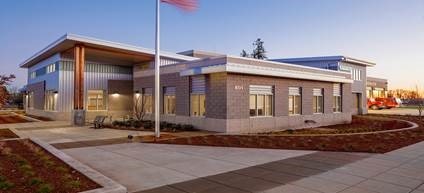 Is this a defensive strategy to keep high overhead Metro from further incursions into non-Metro Yamhill and Polk Counties? Local fire chiefs don't see Metro as a threat. The current tax for Dayton Fire is $1.23 per $1,000 assessed value of property. Dayton works from an annual budget near $550k with only two full time employees. The rest of the 27 firefighters are all volunteers. They responded to 628 emergency calls in 2020, about 30% of them were fires. Rules for the safety of firefighters require from 3 to 6 minimum at the conflagration before engaging in fire suppression. Mutual aid calls are frequent as the smaller districts work together on fire alarms.
If the new combined district means tax rates go from $1.23 to $1.50 or $2.00, local chiefs will support consolidation only if the benefits to locals can justify that increase. Currently each of the small districts has elected directors. Eighteen of the forty-four directors are up for election in May of 2021. Most are volunteer firefighters in addition to being directors. Their elected positions will go away eventually if consolidation occurs.
--Tom Hammer
| | |
| --- | --- |
| Post Date: 2021-02-06 09:26:57 | Last Update: 2021-02-06 09:44:12 |
A family's destiny is in the hands of the state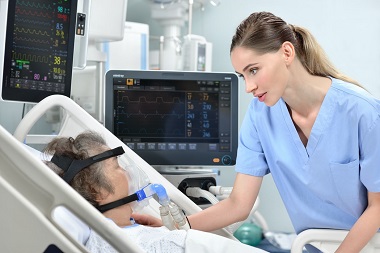 Editor's note: the following letter is printed with the author's permission, asking that their name be withheld
My name is [Name Redacted]. Recently, my father had a massive stoke to his cerebellum and had to be admitted to Providence St. Vincent, Portland Oregon Hospital. Upon his arrival I received a phone call from the attending Neurosurgeon that my father needed to have a Craniectomy as a life saving measure. I was told "If this operation is not done, he will die."
Of course I said yes, and I am thankful to every single medical professional that saved his life and will be until my last breath. This isn't news I would wish anybody to hear about a loved one. He has since been in the CCU for 2 weeks.
I am writing this letter now to express my concern for their 1 visitor per patient's entire stay policy. My mother, whom is still married to my father, has been his "designated visitor." I have been told several times that during this pandemic/crisis that I cannot see my father since I am not his designated visitor. My mother has expressed several times over to hospital staff of the need for my father to see his daughter as well, as I am the main point of contact.
I am aware of the pandemic and the many hardships countless people and hospitals have faced because of it. I'm more than positive that hospitals along with everyone else has had increased hardships, rapid policy changes, and setbacks. My heart goes out to all those affected.
Recently, my mother was provided a yellow informational handout about recovery from Providence St. Vincent. It entailed how patients need items of their daily routine to get better. I had a phone conversation with the attending doctor that day about how patients can become delusional during their stay in the hospital due to lack of sleep, unknown surroundings, and loss of routine. My father is still confused and delusional although making normal progressive strides while remaining in the Critical Care Unit.
My concern is with my father's recovery going forward. While at home, I am a part of his daily routine, every day. My father sees me, every day. I know what he does, where he goes, who he's talked to, how he thinks, what he ate etc. We are a part of each other's lives and have maintained a close relationship. We are each other's support system. My mother has relayed this information time and time again.
My mother is an essential visitor in the health and recovery of my father. I am also an essential visitor and should be deemed so. Who deems a visitor if they are essential or not? What are the parameters of being essential? I called, asked these questions and about written policy and have been told "There is no written policy" and "There is a global pandemic, that's why you can't visit". I have been told the following reasons from several different staff members at Providence as for the reason why they have a 1 visitor per patient's entire stay "no written policy" policy:
There is a global pandemic, it's not about who's essential, it's about limiting people in the hospital at one time. ( The hospital's "7 Steps of Safety" pamphlet posted on their website says " Limiting visitors to only those who are essential.")
We are following CDC guidelines. (Guidelines are not laws)
Its so that our hospital staff does not get sick so that there are still people to tend to patients.
There is no written policy, it's just the protocol.
They have given out exemptions, I'm just not sure who you have to talk to.
It's up to the floor manager.
It's up to the Covid Command Center.
Try talking to a Social Worker or the Quality Care Team.
When I joined the Army in 2007 at the age of 20, I was well aware of the risks that my new job would entail. I assumed those risks and continued fighting for my country wherever they deemed fit, whether I agreed or not. It is what has made me who I am today and I respect those who willingly take on a risk to help others. I can only assume that medical personnel did the same thing when entering their said job field knowing that hospitals are where most people tend to flock to when the get sick. I am only asking to be able to relieve my mother when she can not be present, not to allow two visitors at the same time as to not "Increase the amount of visitor in the hospital at one time."
We both offer support to my father in different ways, different constructs, and different strengths. My mother needs her own support person during this tough time as well, a person of trust when she cannot be present, a second voice when she can't find the words to say to the doctor, and a familiar face she can find comfort and reassurance in. My father deserves an advocate with whom he knows and trusts on his behalf when one of us cannot be present. Nurses, doctors, staff, ANY employee ANYWHERE is allowed to take the day off to conduct personal business, go grocery shopping, tend to family matters and so on. Why are we ( My mother and I) not allowed to relieve each other while advocating and supporting my father during his stay in the hospital? My mother is having to choose to stay with my father (Who has been restrained to his bed when someone is not present in the room for fear of pulling out vital drain tubes) or taking a break to gather her bearings.
I do not write to you as a bleeding heart daughter who just wants to see her daddy. I write to you for the mere fact of aiding in my father's recovery and my mother's emotional wellbeing. My father has told the staff that he wishes to talk to me. He has told me to "Come on over, were waiting for you." People in positions of power are using COVID to enforce policies, written or not, unaware of the aftermath. They are unaware of the mental and emotional toll it is putting on the people.
Virtual meetings/visits" can not replace in person visitation. How is "Skype & Zoom" getting back to normal when you never used it before in your actual normal life?
I am asking for help to be allowed to see my father when my mother cannot be present. There would still only be 1 person (visitor) in the hospital per day. As a main support and family member, I will be heavily involved in his recovery when at home as well. I only wish to sit next to him, advocate for him when my mother cannot, and support the recovery of his wellbeing. I don't believe my father should be denied a visit from his daughter in the particular circumstances that resulted in his stay.
--A Daughter
| | |
| --- | --- |
| Post Date: 2021-02-06 07:25:38 | Last Update: 2021-02-05 21:30:52 |
Read More Articles