On this day, February 5, 1846,The first Pacific Coast newspaper, Oregon Spectator, was published.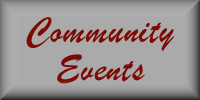 Post an Event

The Oregon Constitution
Wednesday, February 22, 2023 at 7:00 pm
First of a three part series presented by former State Representative Mike Nearman studying the Oregon Constitution.
The River Church 4675 Portland Rd NE Salem

The Oregon Constitution
Wednesday, March 1, 2023 at 7:00 pm
Second of a three part series presented by former State Representative Mike Nearman studying the Oregon Constitution.
The River Church 4675 Portland Rd NE Salem

The Oregon Constitution
Wednesday, March 8, 2023 at 7:00 pm
Third of a three part series presented by former State Representative Mike Nearman studying the Oregon Constitution.
The River Church 4675 Portland Rd NE Salem

We Are Stronger Together
Monday, March 27, 2023 at 10:00 am
Oregon's Natural Resources & Industries (ONRI) is sponsoring the rally to meet legislators and influencers to bring light on legislation affecting natural resource industries, their families, and their communities. https://onri.us/events
Rally at the State Capitol, Salem.
View All Calendar Events
Environmentalists on bikes invade farm country.
Rural Yamhill County residents have been tangling with some of their county commissioners over the development of the Yamhelas Westsider Trail. Opposed by many in the rural areas,
the proposed trail
represents to them an encroachment by wealthy, liberal, urban folk into their area of commerce and, like many public recreation projects, looks good on paper, but may not be worth the problems it brings.
Yamhill County Chief Counsel Sadlo has lost his fifth out of five appearances before Oregon's Land Use Board of Appeals. Each time he is sent packing, commissioners Kulla and Olson send him back for more. With legal options likely exhausted, the pair of commissioners have now commissioned a $139,000 planning exercise with Alta Planning as an apology to the Friends of Yamhelas Trail for failing to infringe on the private property rights of adjacent farms. The Friends are disappointed they didn't get the trail they wanted at taxpayers' expense. Additionally the commissioners are planning to give the Friends $9,000 of COVID-19 relief money. Oregon has 180 state parks, many with
safe
cycling opportunities that don't threaten farmers livelihoods and they have great views. Alta Planning hosted Zoom meetings recently which prompted one property rights advocate, Billie Matthews, to comment.
The trail proposal is the result of a $139,000 grant from the Oregon Department of Transportation and the Department of Land Conservation and Development. The proposed trail would be 100% parks related and funded by Yamhill County. Proponents of this trail have and continue to put forward a number of claims that have been publicly disputed.
The claim: "The proposed Yamhelas Westsider trail is just like the Banks-Vernonia trail." The Banks-Vernonia trail is primarily through forest lands very little farm land. (by the way there have been problems on that trail). The Yamhelas Westsider trail on the other hand lies through farm land in fact it cuts right through some of the best farmland and farms. For a trail purported to be "rails to trails" one would expect it to comply with the Rails to Trails conservancy's position "do not fragment farms. Build the trail away from barns, crops or anything else that can be looted or vandalized." And yet this proposed trail lies within feet and sometimes inches of barns and other ag buildings, cuts through farms and aggravates access to others.
The claim: "This trail will provide a safe route for kids between Yamhill and Carlton." How is it safe when it will be hidden from view and dumps kids and other trail users on the Highway 240 three quarters of a mile from Yamhill, with no sidewalks or even shoulders combined with a narrow ODOT bridge and heavy traffic?
The claim: "It will be an economic boon to Carlton, Yamhill and Cove Orchard." Maybe for Carlton but designed to bypass Yamhill and disruptive to Cove Orchard. It also jeopardizes food safety certifications for FruitHill and adjacent farms and impedes essential crop spraying.
The claim: "It will be a scenic trip through farmland." You won't see much from the middle of a hazelnut orchard. You will get to experience the dust and dirt of normal hazelnut and field crop operations.
The balance of power is about to change on the Yamhill County Commission, as Commissioner-Elect Lindsey Berschauer is sworn in next month. This could make a difference on this.
--Tom Hammer
| | |
| --- | --- |
| Post Date: 2020-12-07 16:38:12 | Last Update: 2020-12-07 17:59:03 |
Will the new vaccine contain aborted human tissue?
Human vaccination is an increasingly controversial topic. In 2019, the Oregon Legislature considered removing the religious and philosophical and even parental discretion exemptions from the requirement to vaccinate, and the House passed
HB 3063
. Parents may choose to not vaccinate based on a medical experience of the child or of a sibling. Despite this,
Oregon has a 93% vaccination rate
, and even
that
is lower than the national average. Lower even than Mississippi.
The ever-growing list of vaccines routinely administered to children have been suspected of a wide range of side-effects, and that's why requiring them is controversial. As government agency cry "pandemic" many people think that makes the
requirement of a COVID-19 vaccine
inevitable, and therefore even more controversial. As if that wasn't enough, the development, testing and production of the COVID-19 vaccine has included the use of aborted human tissue, and for some, that is a bridge too far. Many people think it's simply not ethical to use the leftover human remains of an abortion to develop or -- worse -- to produce a vaccine. If agreement can't be found on that, at least we can agree that forcing a person who thinks that abortion is morally wrong shouldn't be forced to take a vaccine that contains leftover human remains of an abortion.
This is easy ethics. At least it should be. Let's see if the Oregon Legislature and the Oregon Health Authority think so.
Founded in 2011 and named for Dr. Charlotte Denman Lozier -- a contemporary of Susan B. Anthony -- the Charlotte Lozier Institute is, according to their website, "committed to bringing the power of science, medicine, and research to bear in life-related policy making, media, and debates to promote a culture and polity of life." They've taken on the task of an ethical scrutiny of the various attempts at a COVID-19 vaccine.
COVID-19 Vaccine Candidates and Abortion-Derived Cell Lines
They say,
"Accurate information about the development and production of COVID-19 vaccines is essential, especially because many proposed candidates use newer molecular technologies for production of a viral vaccine. One concern regarding the ethical assessment of viral vaccine candidates is the potential use of abortion-derived cell lines in the development, production or testing of a vaccine. This analysis utilizes data from the primary scientific literature when available, along with data from clinical trial documents, reputable vaccine tracking websites, and published commercial information. It is the hope that by providing accurate data, recipients can make well-informed decisions regarding vaccine choices."
They've developed an interesting document describing the science of
vaccine production
in general, packing a great deal of scientific knowledge into a ten page document and shedding light on the current development of a COVID-19 vaccine. Of real interest is the AstraZeneca and Johnson & Johnson vaccines, which are nearing the end of development. Both use abortion-derived cell lines for development, testing and production.
This is part of the reason why we have legislative processes that are cumbersome and tedious. When everyone is running around frenzied, with their hair on fire, exclaiming "pandemic," we tend to make poor legal, constitutional, ethical and scientific decisions. Let's hope the legislature can take a breath and let freedom govern.
--Staff Reports
| | |
| --- | --- |
| Post Date: 2020-12-06 12:54:14 | Last Update: 2020-12-06 16:04:54 |
Observance of Pearl Harbor Day on Monday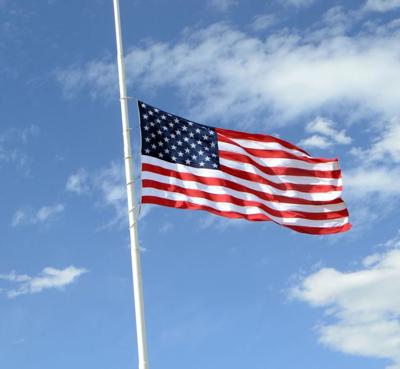 Monday, December 7th is Pearl Harbor Remembrance Day, and a good time to reflect on our nation's history.
Oregon's Governor Kate Brown ordered all flags at public institutions to be flown at half-staff in honor of National Pearl Harbor Remembrance Day from midnight to midnight on Monday, December 7.
"We benefit every day from the bravery and sacrifice of our United States service members, and especially owe a debt of gratitude to the people who served and gave their lives in Pearl Harbor and World War II ," said Governor Brown. "I encourage all Oregonians to take a moment to reflect on that sacrifice and express gratitude for the freedoms their fellow Americans have ensured through their service."
The White House also issued a national flag-order, and a President Trump has issued a
full presidential proclamation
.
--Ben Fisher
| | |
| --- | --- |
| Post Date: 2020-12-06 12:45:38 | Last Update: 2020-12-06 18:01:49 |
Is sharing showers in high school required?
In 2017 a group of parents organized as
Parents Rights in Education
at Dallas School District sued the district for violations of their children's privacy due to being forced to share showers with biologically opposite sex persons. As described in the
original complaint
:
This case is about protecting the privacy of every student within Dallas School District -- privacy that Defendants violate each school day through new rules and policies that radically changed the meaning of "sex" in Title IX. Defendants have unilaterally rejected the Title IX meaning of sex, which for 40 years has meant biologically male and female, two objectively determined, fixed, binary sexes rooted in our human reproductive nature. In lieu of this unambiguous meaning of sex, Defendants inject a distinct and altogether different concept of gender identity which is subjectively discerned, fluid, and nonbinary.
The case involved a biologically female, "transgender" student who insisted on showering in the boy's locker room, even though separate accommodations in a private shower were made for them. This student objected even to the private shower accommodations and the district relented and allowed them to shower with the boys. Title IX is a federal civil rights law passed as part of the Education Amendments of 1972 that protects people from discrimination based on sex in education programs or activities that receive Federal financial assistance.
The case lost in US District Court and was dismissed by the Ninth US Circuit Court of Appeals and at this point very few cases move on to the next step which is the US Supreme Court. Recently, however, attorneys from Child & Parental Rights Campaign in Georgia contacted
Parents Rights in Education
and they have filed a Petition for a Writ of Certiorari with the US Supreme Court asking them to review the case.
The US Supreme Court will be reviewing the petition and will be deciding soon whether or not they will hear the case.
In a Supreme Court Cert petition, the focus is on the reasons why the Court should agree to review the case, instead of on how they should rule on the issues. The Supreme Court gets thousands of requests to review cases every year and agrees to review less than 100. Therefore, in order to get through the first stage, the petition has to provide compelling reasons why this is one of the cases that should be accepted. According to the Court's tradition, it will only take cases if they: 1) Present a conflict between two or more federal courts of appeal on an important federal legal issue; 2) The court of appeals decided an important question of federal law that the Supreme Court has not yet decided but should decide; or 3) The court of appeals decided an important question of federal law in a way that conflicts with relevant decisions of the Supreme Court.
Consequently, in preparing the Petition, the focus will be on how the 9th Circuit's decision on the various constitutional claims you raised conflicts with other courts of appeal and/or conflicts with prior Supreme Court cases. The emphasis will be that these conflicting decisions should be resolved by the Supreme Court because they are interfering with fundamental rights. Furthermore, this deprivation of rights is of nationwide importance as schools continue to adopt policies such as the one adopted by Dallas School District. Therefore, it is imperative that the Court issue a decision.
Many eagerly await the court's decision to hear this case.
--Staff Reports
| | |
| --- | --- |
| Post Date: 2020-12-05 21:09:27 | Last Update: 2020-12-06 08:26:59 |
Tolling decision will be made in 2023
More than 4,600 people and organizations from Oregon and Washington helped kick-off the
I-205 Toll Project
by giving input on the draft project's purpose, including tolling scenarios and ways to implement tolls.
The 75-day comment period marked the beginning of the environmental review process as required by the National Environmental Policy Act.
The feedback illustrated the need for more public engagement.
"Clearly there is more work to do," said Lucinda Broussard, Oregon Toll Program Director. "The comments we received from the community demonstrate the confusion around this type of tolling, which makes sense considering this has never been done before in Oregon."
The proposed project would toll all lanes of Interstate 205 near the Abernethy Bridge to raise revenue, improve travel reliability and manage congestion. The revenue could help pay for highway improvements along the corridor. Tolls would be collected electronically without toll booths to keep traffic moving.
The primary method used to provide comments was an online survey. Based on survey data, about half of respondents live in Clackamas County and rely on I-205 for multiple trips a week. Like other demographic groups, people most affected by a potential toll expressed the greatest concerns.
"We've seen at the beginning of other toll projects how community support starts low," Broussard said. "With so many unknowns, it's easy to understand why no one wants to pay more for travel."
The most frequently mentioned comments focused on:
The use of toll revenue
Diversion to local streets and lack of fairness in Clackamas County
Effect on underserved and underrepresented communities
Respondents offered numerous suggestions on how impacts of tolls could be lessened. Suggestions included toll discounts, improved transit, and maintaining the choice of a toll-free route.
"We appreciate all the specific suggestions and will continue to work with the community to create a system that works for us in Oregon," Broussard said.
Over the next two months, ODOT and the Federal Highway Administration will consider all the comments. ODOT will publish a response for how the public comments will be addressed in early 2021.
The next steps for the project include conducting a detailed analysis of the benefits and impacts of tolling. The results of this analysis will be published for public review in a draft Environmental Assessment in 2022. A final decision is expected in 2023. Tolling on I‑205 would not begin before 2024.
--Ben Fisher
| | |
| --- | --- |
| Post Date: 2020-12-05 19:29:27 | Last Update: 2020-12-05 19:59:02 |
Attracting unwanted odors, noise and activity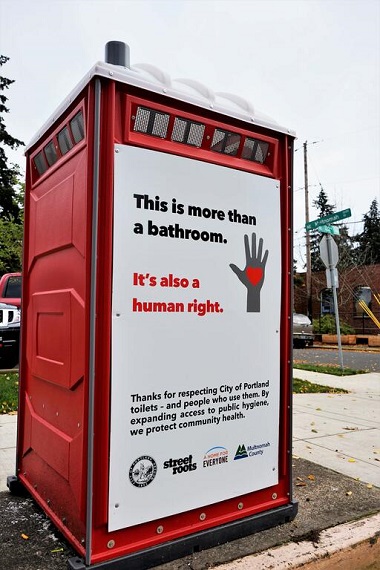 Across Portland, over 120 portable toilets will feature a new, super-sized message: "This is more than a bathroom. It's also a human right."
Signs are being installed this week to discourage people from vandalizing or stealing the units, which are intended to serve people experiencing homelessness and others who need access to public bathrooms. Since placing the portable toilets in response to COVID-19, the City of Portland has faced backlash from some neighbors who oppose having toilets close to their homes.
The City installed signage on new portable toilets to raise awareness about public health.
Striving to serve as many people as possible, the City selected locations based on a detailed analysis of areas where houseless people are living, interviews with people living in encampments, an audit of existing public restrooms and an assessment of human waste. Follow-up surveys are being conducted to help fine-tune the placement of the toilets.
Critics of the portable toilets have sent angry emails and voicemails to the Homelessness and Urban Camping Impact Reduction Program, as well as blocking toilet delivery, and vandalizing or stealing the bright red hygiene units. Some people say portable toilets are attracting unwanted odors, noise and activity near their homes.
--Ben Fisher
| | |
| --- | --- |
| Post Date: 2020-12-05 15:00:51 | Last Update: 2020-12-05 15:13:43 |
As if it's not bad enough that your government won't prosecute them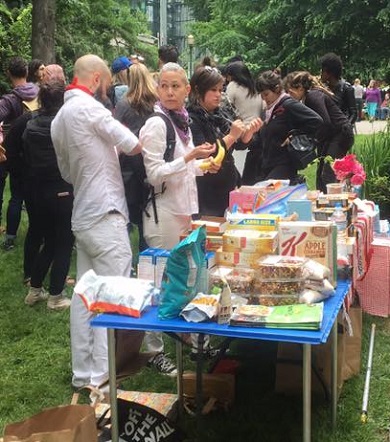 According the
Oregon Health Authority website
, "On August 18, 2020, OHA opened grant applications to not-for-profit organizations statewide and Oregon's nine federally recognized Tribes and the Urban Indian Health Program for grants flowing from legislatively-directed $45 million in federal CARES Act coronavirus relief funds. These grants are intended to address the disproportionate impact the COVID-19 pandemic has had on Oregon's tribal communities and communities of color."
PJ Media
has also reported on this.
Page 7 of this
list of Oregon Health Authority COVID-19 Health Equity Grant Awards
lists the award to SNACK BLOC as $145,000. Ironically, although it appears that these snacks were used to sustain rioters, the OHA website says that "these grants can be used to help people address...safety and violence prevention." The motto of SNACK BLOC seems to be the statement "Supporting the Resistance One Snack at a Time," according to their
facebook page
.
According to their facebook page:
SNACK BLOC is a community resource and support for rallies, protests, community events and vigils in the greater Portland area.
Supporting the Resistance, one snack at a time (via donations from the community). We aim to create a safe space with sustinance, medic tent, and chill zone during efforts made by the Resistance.

SNACK BLOC holds a zero-tolerance policy for:
Racism
Non-consensual interactions
Violence
Transphobia
Homophobia
Xenophobia
Ableism
Sexism
Body shaming
Misogyny
Victim blaming & shaming
Cultural appropriation

If you feel that SNACK BLOC is not holding to this standard, please let us know.

As one can infer from the spelling, the name "SNACK BLOC" derives its significance -- and its political leanings -- from "Black Bloc." According to
Wikipedia
,
"black bloc is a tactic used by protesters who wear black clothing, ski masks, scarves, sunglasses, motorcycle helmets with padding, or other face-concealing and face-protecting items. The clothing is used to conceal wearers' identities and hinder criminal prosecution by making it difficult to distinguish between participants. It is also used to protect their faces and eyes from pepper spray, which is used by police during protests or civil unrest. The tactic allows the group to appear as one large unified mass. Black bloc participants are often associated with anarchism, anarcho-communism, communism, libertarian socialism, antifascism, or the anti-globalization movement."
According to the Secretary of State's Corporation division,
SNACK BLOC was founded in June
as a public benefit corporation and lists its President as Masyn Bontrager.
One observer said, "$145,000 buys a lot of snacks, but it could have gone to help struggling small businesses or unemployed people."
--Donnie Coleman
| | |
| --- | --- |
| Post Date: 2020-12-04 21:29:04 | Last Update: 2020-12-05 14:18:43 |
Vandalism Attacks Still Under Investigation
On November 26, 2020 at about 1:22 a.m., Portland Police responded to reports of people breaking windows and committing other acts of vandalism along Southeast Hawthorne Boulevard. Multiple callers reported seeing people dressed in black clothing moving west along Southeast Hawthorne Boulevard breaking out windows as they went.
Responding officers contacted people and made some arrests. The investigation into these crimes is still underway. Portland Police are working in the service of the community to gather information and build cases against the people responsible for these attacks on businesses and other private property. Property in the Sunnyside, Richmond, and Buckman neighborhoods were impacted that morning. Similar attacks against property occurred throughout the city days before, including in the Hosford-Abernethy, Laurelhurst and Hollywood neighborhoods.
Damage along Southeast Hawthorne and Northeast Sandy Boulevards was particularly extensive and impacted dozens of local businesses.
Portland Police encourage any victim who has not yet reported damage such as broken windows, graffiti, or other property damage to make those reports. Crime victims can make reports
online
or call the non-emergency number 503-823-3333.
Portland Police would also be interested to collect video that captured any part of these incidents.
--Ben Fisher
| | |
| --- | --- |
| Post Date: 2020-12-04 17:21:03 | Last Update: 2020-12-04 17:32:10 |
Stopping Coronavirus means total complaince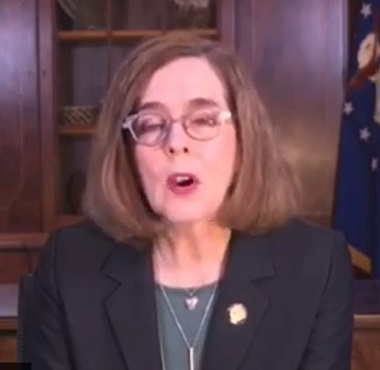 Oregon Governor Kate Brown stated in today's press conference that Oregonians are complying, but the pandemic isn't over yet.
More than 84% of Oregonians are wearing masks, a meta analysis of cell phone data use shows that Oregonians are staying home. Transportation is down by 37%, office use is down 40% and telecommuting is up 13%. Oregonians are listening, and doing as they're told, to get through this "dark winter".
"We just need you to hang on a little longer, hope is on the way" stated Kate Brown. 35k initial doses of the Pfizer vaccine are on the way, approximately 70k initial doses of the Moderna vaccine will be here by December 22nd. Health care workers will be the first in line to roll up their sleeves and be given the "opportunity to get the vaccine, by the end of January".
In a press release yesterday Governor Brown announced the appointment of a new panel to the Western States' Scientific Safety Review Workgroup. Doctors, scientists, and health experts from California, Nevada, and Washington, will fill positions on the panel. The workgroup will review the safety and effectiveness of COVID-19 vaccines that receive Emergency Use Authorization from the U.S. Food and Drug Administration (FDA).In addition to reviewing safety and efficacy, the workgroup will give recommendations on timelines for reopening Oregon, including when schools can reopen.
But Brown warned "the vaccine doesn't end the pandemic just yet, everyone needs to buckle down until they can receive it".
The press conference was handed off to Oregon Health Authority Director Pat Allen who began his announcement with "grim milestones", Oregon has reached 80k total cases, and today marks 1,003 deaths for the total pandemic. Case counts have reached 1k cases per day, and Allen stated "we only expect this to get worse as Thanksgiving case counts emerge". "But there's light at the end of the tunnel" says Allen, as vaccines are expected to arrive soon. Until that point Allen suggests no meetings, no travel, and no gatherings.
"Rigorous clinical trials show the vaccines are safe and effective". Claimed Dr Rachael Banks the Director of Public Health. "Our typical flu vaccine is between 40-60% effective, and you see us pushing those vaccines like crazy, because 40-60% is pretty good. 95% effective is unheard of, so we feel really good about these vaccines. Banks went on to add that "It's not the vaccine that's the solution, but it's us all getting vaccinated that will stop this pandemic", "I know I'll be getting the vaccine" stated Banks, who then turned toward Governor Brown and Pat Allen, asking if they would too. Naturally both answered in the affirmative, the entire event felt scripted and contrived, like a dystopic advertisement for the new vaccine.
To put things into perspective we're currently shut down due to 80k positive and presumptive cases, of those cases we're looking at a 1.25% fatality rate of both positive and presumptive Covid-19 deaths. Oregon's population is currently 4.45 million, meaning exactly 0.000225093% of Oregon's population have died of or with Covid-19. It should also be noted that Oregon is using the
Thermo Fisher PCR test at 40 cycles
, which has proven to be a faulty method of testing. In fact
Portugal
recently determined the test will no longer be used to create public policy.
Conversely it's estimated
265 million people will die from starvation this year
, due to lockdowns, and interruptions in the marketplace.
Many questions remain unanswered by Brown and OHA, like do we have enough cold storage for the vaccine, which requires storage at sub freezing temperatures? What will happen to people if they don't receive the second vaccine dose in time, due to supply shortages? What is Oregon's plan for post market surveillance? What exactly is a robust economic package, and will it be available to all Oregonians? One thing did stand out quite clear, in today's meeting however. Oregon's economy will continue to be held hostage until total compliance is achieved and everyone gets their shots.
--Breeauna Sagdal
| | |
| --- | --- |
| Post Date: 2020-12-04 10:53:21 | Last Update: 2020-12-04 17:21:03 |
Environmentalists Weaponize the DEQ
Constructed in 1890, the Winchester Dam fish ladder has been a longtime attraction in Douglas County. The dam no longer produces hydropower, and the structure is now maintained for the surrounding landowners and recreational benefits of the Winchester Water Control District.
Now, due to lack of repairs, the dam has been categorized as "high hazard" by the Oregon Department of Water Resources, and a 2019 inspection requested the owners hire an engineer to inspect the structure, which has yet to be conducted.
In January 2020, the Oregon Department of Environmental Quality
assessed a $58,378 fine
for violations during a repair in 2018 at Winchester Dam. The letter, issued by the DEQ Office of Compliance and enforcement, read, in part:
DEQ issued this penalty because the North Umpqua River is important habitat for threatened Oregon Coast coho salmon and several other sensitive species, and your activities resulted in the discharge of sediment and wet ( or "green") concrete to the river, degrading aquatic habitat and killing numerous fish. These incidents also negatively affected the quality of the primary drinking water source for two community water systems - City of Roseburg and Umpqua Basin Water Association, serving approximately 37,700 people (28,800 and 8,900, respectively).

Your dam repair activities were conducted without following all established in-water work best management practices, despite receiving information in advance from state and federal agencies on how to protect water quality and resident aquatic species.
The. Conservationist organizations are claiming that holes throughout the wooden structure have become false attractions for fish jumping against it and getting injured. Jim McCarthy with WaterWatch Oregon claims the fish reach spawning grounds in bad shape or don't arrive at all because they died. Lack of repairs has led a number of
organizations to sue
the Winchester Water Control District for its operation and lack of maintenance of the Winchester Dam.
The organizations allege the 130-year-old dam is harming Coho Salmon. The plaintiffs, represented by Karl G. Anuta and attorneys for Earthjustice, asked the court to declare that the defendant violated the ESA and to provide adequate passage for Coho salmon as well as store water without a permit. They also asked the court to either require the dam to be removed or for the defendants to repair the dam to provide "adequate fish passage" and impose civil penalties on Winchester Water Control District.
The District claims the
current 10 year average fish count for Coho
is the highest it has ever been since the count record began in the late 1940s, and the suit is aimed at removing the dam. But, can they defend against what appears to be poor management?
The Winchester Water Control District board can't win. If the suit is denied, they must still answer to the Oregon Department of Water Resources for the poor rating and conduct an inspection. If the suit is upheld the board must still make repairs and conduct an inspection, or remove the dam. If the dam is removed, they can each be held liable for damages to each and every citizen of Roseburg that benefits from this dam. "The board can individually be held liable and sued on a personal basis for the rise in cost of water by each resident as a result of removing the dam," according to Loma Wharton of Liberators.
--Donna Bleiler
| | |
| --- | --- |
| Post Date: 2020-12-03 21:09:34 | Last Update: 2020-12-03 22:06:35 |
Point out state's role in generating back due rent.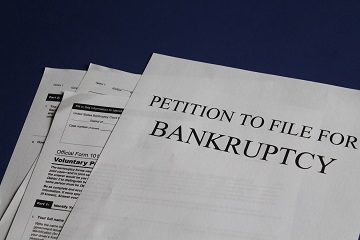 An Oregon association representing more than 25,000 members and over 270,000 rental units, Multifamily NW, has communicated with Governor Kate Brown, requesting a resolution to the hundreds of millions of dollars in unpaid rent owed to real estate owners. These arrearages were created by state policies on housing, including eviction moratoria and lack of tenant requirements for proof of hardship. Spurred by the recent discussion by the
Governor's Council of Economic Advisors
,
the letter
, authored by Multifamily NW Executive Director, Deborah Imse calls out the advisors for their inability to address the problem.
Oregonian renters and housing providers would be angered and disheartened by the response you received from economist Tim Duy, and your apparent agreement with his statement: "I don't know that it's possible for the state to make that investment, it's probably too big, and I would probably let the bankruptcy courts deal with it and let the banks deal with it....you are going to have to accept that there are going to be costs to this pandemic that cannot be dealt with effectively by the state"
The costs referred to by the economist amount to more than $250 300 million, but housing providers maintain they are higher. In an ironic twist, some of the loudest voices in favor of the eviction moratorium, which involves the state intervention on a private contract, are the same voices that point out the inviolability of a contract when PERS reform is discussed.
Not content with merely complaining to the Governor, Multifamily NW offers several solutions that the upcoming legislature could use to provide relief.
Design systems to distribute Rental Assistance efficiently and impartially across the state. If necessary, borrow to ensure that the rental assistance adequately covers the need. Note that the potential losses to housing providers is far more than the $250 – 300 million cited above.
Design a short-term loan program for households that cannot afford rent, with flexible repayment terms. (Note: Landlords are effectively being forced to act as an interest free lender to tenants.)
Pass LC 881
Design a State Income Tax Credit to substantially defray pandemic legislation-related losses using future, rather than present revenue.
Consider Property Tax Relief for Property owners who have been subject to state takings.
There is a
proposal on the table
for mitigating the damages done to housing providers, currently known as Legislative Concept 18. In another letter, addressed to "Speaker Kotek and Members of the Democratic Caucus," the association points out several flaws in LC 18, including:
The proposal suggests that eligibility will be tied to the "number of units a landlord must own" or the "percentage or amount of total rent that must be unpaid." These criteria are entirely unrelated to tenant need and should not be used to determine which property receives assistance. Denying families access because they live at larger properties is not justifiable.
The proposal provides that a tenant can decline to pay rent until July 1, 2021 by merely signing a Declaration of Financial Hardship. There is no due process or legal mechanism to evaluate the validity of this form, in fact challenging the form would expose a landlord to 3 months' rent penalty. The proposal permits deferral of rent for virtually any reason, even if it is not causally related to the COVID-19 Pandemic or the Governor's executive orders.
The Declaration can be tendered at any time, even up to the point a judgement is going to be made in court on the facts of an eviction. Further the notice does not define the magnitude of the hardships declared, opening the potential for fraud.
LC 18 re-writes other sections of the landlord/tenant law unrelated to the pandemic. The proposal extends the 72- and 144-hour notices for nonpayment of rent to nearly 30 days for no discernable reason and permits notices that would typically be delivered in written form to be sent by text message.
Under fear of outsized penalties, HB4213 cut off critical communication between housing providers and tenants during the pandemic. This proposal does not address this issue.
38% of all residential real estate in Oregon is renter occupied, so the dollar figure of any impact on rental properties quickly balloons. Often accused of picking winners and losers, Democrats in the person of the Governor and the majority party in the legislature have created a massive welfare program -- with a wealth transfer of possibly nearly half a billion dollars -- and placed the cost of that welfare program squarely on the shoulder of one sector of society. Ask a housing provider if "We are all in this together."
--Staff Reports
| | |
| --- | --- |
| Post Date: 2020-12-03 18:10:02 | Last Update: 2020-12-03 19:49:27 |
Secretary of State Bev Clarno announces record turnout
Today, elections officials certified the 2020 General Election in Oregon. Official election results are available on the
Oregon Secretary of State website
.
In the months leading up to the 2020 General Election,
Oregon's Secretary of State Bev Clarno
challenged all Oregon voters to remain engaged in democracy and to participate in this year's election. Not only did voters participate, but Oregon experienced a record number turnout with over 2.4 million ballots cast.
"Thank you for participating and making your voices heard," said Secretary Clarno. "I am so proud of the work all of our election officials do every day to ensure that our democracy is safe and secure. Voters can rest assured that their votes count and that our system remains one of the most accessible in the nation."
The
Electoral College
will meet at 1:30 p.m. on December 14th to cast the electoral votes. This will be available to watch by livestream on the Oregon Legislature's
website
.
--Ben Fisher
| | |
| --- | --- |
| Post Date: 2020-12-03 16:21:12 | Last Update: 2020-12-03 16:29:28 |
Read More Articles