On this day, September 22, 2001, Katie Harman, Miss Oregon, was crowned Miss America for 2002.
How the people of Oregon have voted themselves out of power
On November 6th of 2012 the Voters of Oregon passed measure 77, the ballot title and summary were written by then Secretary of State Kate Brown, and Treasurer Ted Wheeler. The measure amended the State Constitution to grant emergency powers to the Governor and the Legislature during a period of time defined as a "Catastrophic Disaster", defined here as; a natural or human-caused event resulting in extraordinary levels of death, injury, property damage or disruption of daily life and severely affecting the population, infrastructure, environment, economy or government of Oregon. The terms "extraordinary levels" and "severely affects" are not defined (emphasis added). Examples include, but are not limited to, acts of terrorism, earthquakes, floods, public health emergencies, tsunamis, volcanic eruptions and war. If the Governor declares that a catastrophic disaster has occurred, the Governor may manage immediate response to the disaster by:
Redirecting general fund moneys for state agencies.
Using only lottery funds allocated to state agencies.
If the Governor declares that a catastrophic disaster has occurred, the Governor also must convene the Legislature within 30 days. The Legislature may:
Meet at a place other than the Capitol or by electronic means.
Conduct business and suspend rules with two-thirds of the members able to attend, instead of two-thirds of all members.
Pass bills with three-fifths of the members who are able to attend, instead of a majority of all members.
Pass tax bills that take effect upon passage instead of 90 days after the Legislature adjourns.
The Legislature may take additional actions otherwise prohibited by the Oregon Constitution and are limited to actions necessary to implement immediate response and aid in recovery. The Legislature may:
Spend State Highway Fund moneys (gas taxes) for any purpose.
Spend moneys that otherwise would go to individual and corporate tax "kicker" refunds by vote of 2/3 of members able to attend.
Exceed the state debt limit.
Override funding of local mandate provisions.
Spend any lottery funds.
Speaker of the House Tina Kotek -D Portland, is
calling on Governor Kate Brown to declare a "Catastrophic Disaster"
, and bring the legislature into a special session this December. In Kotek's press release, she states "The COVID-19 pandemic is raging like never before in Oregon. Our economic recovery is fully dependent on getting this virus under control". Side Note: "Under control" has been further defined as a need for federal aid, and vaccine administration in other statements.
A D V E R T I S E M E N T
A D V E R T I S E M E N T
A special session can be called at any time by the Governor, or a majority in both chambers is also authorized to organize a special session. So why is it so important to declare a "Catastrophic Disaster"? As outlined above, during a catastrophic disaster, quorum requirements relax, making, previously seen, pushback against
poorly written and ill conceived bills
, impossible. In addition to blocking pushback from the minority party, a declared catastrophic disaster would also allow the legislature to spend kicker checks, (typically refunded to overcharged taxpayers) spend the lottery funds, spend the highway fund, and if that's not enough, exceed the debt limit allowed to the state.
How did we allow this to happen, you might be asking? According to Justin Brecht the Senate Minority Senior Policy Analyst "Ballot titles and the description are often confusing, and written by the supermajority".
The legislature has been criticized for crying wolf on emergencies. In 2016, measure 88 failed to gather enough signatures to make the ballot. The measure would have ended the overused "Emergency Clause". No act shall take effect," stipulates Oregon's constitution, "until ninety days from the end of the session at which the same shall have been passed, except in case of emergency; which emergency shall be declared in ... the law." Why wait 90 days? 90 days is the amount of time needed to gather signatures in order to overturn a bill by the referendum process. Webster's defines "emergency" as "an urgent need for assistance or relief, yet by 2012 seventy one percent of all bills passed, did so with an Emergency Clause, ranging from bills to allow unionization of workplaces via "check-off cards" (2007); to credential undocumented immigrants for in-state university tuition (2013); and even to replace the U.S. Capitol statue of Oregon pioneer Jason Lee with one of the late U.S. Sen. Mark Hatfield (2014).
With historical abuse of Emergencies, it's fair to ask, Are we actually dealing with an emergency, or are we looking at just another power grab?
A new effort to
curb abuse of emergencies in the legislature
is now circulating, in hopes of returning the constitutionally guaranteed right of the referendum process, to the voters.
--Breeauna Sagdal
| | |
| --- | --- |
| Post Date: 2020-11-22 03:24:12 | Last Update: 2020-11-23 15:45:55 |
Southern Oregon pushes back
A rally was held in Klamath Falls today against the lockdown. Speakers included State Senator Dennis Linthicum (R-Beatty), State Representative E. Werner Reschke (R-Klamath Falls) and Klamath County Commissioner Donnie Boyd, before a crowd of what some observers said was well over 100 persons, despite the chilly, windy day.
The purpose of the rally was posted on facebook.
We are rallying together to stop the senseless shutdown Kate Brown has enacted once again. Now is the time to stand up for our business owners and our community!

These lockdowns have greatly infringed upon the Constitutional rights of our communities: whereas all government derives its legitimate power from the consent of the governed!

We no longer consent to the mandates and shutdowns of our Governor!

It is our mission to send a message to Governor Kate Brown and to ask all our county leaders to stand with us to say "Enough is enough." The "cure" has become worse than the disease and we will not stand idly by to watch another business die and suicides continue to rise in our county!
One legislator who declined to be named, described the rally as "mostly peaceful."
A D V E R T I S E M E N T
A D V E R T I S E M E N T
--Staff Reports
| | |
| --- | --- |
| Post Date: 2020-11-21 21:28:47 | Last Update: 2020-11-23 15:46:20 |
And what cereal box did they get their science from?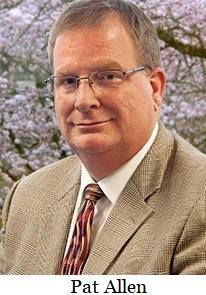 Why on earth are we eight months into lockdowns and only now discovering the deficient testing protocols instituted by Oregon Health Authority and its director, Pat Allen? On Friday, Oregon Health Authority
announced that they would be drastically shifting the way they report tests
and calculating the positivity rate of COVID-19.
The CDC uses test-based counting method which is to count all total tests administered. Up until this announcement, OHA has been using a people-based testing method. That means only counting the person instead of encounters or tests per day in the total. Oregon officials have had ample time to get this right and as a result of the latest glitch, is confidence in Oregon's largest regulatory government agency at its lowest? The substantial lack of clarity means people will take daily reports with a grain of salt. Unfortunately, businesses are under a freeze and more is at stake than simply a lack of trust.
What this means and why this matters follows this important detail: Schools could have been open since early September when testing capacity was first ramped up. Schools could have been open in-person for two months as each district had to submit their reopening plans based on metrics which included statewide and county positivity rates. In September, the positivity rate for the state was 4%. If OHA had chosen to use the test-based measurement the CDC allowed for, schools could have been open. Many do not know this but once a school was in-person it could remain in-person even if community cases were increasing unless there was an outbreak in the actual school itself. OHA just removed this metric on
October 28th
. Was this an early indicator that their testing methods were flawed, yet they instituted a freeze anyway?
By relying on positive cases only, instead of clinical diagnosis of actual infections, perhaps OHA wouldn't have had to close down or do another lockdown, pause or freeze or mask mandate.
What are the different methods? Oregon has been using person-based testing. In lieu of a national standard, the Centers for Disease Control indicates there are three reasons why person based testing is done; either there is widespread infection or only a subset of a certain community is at risk of Covid-19 infection is being tested. Long term care residents or farm workers fit this description. The other reason is that there is a reporting process that skew the results. This happens when positive tests results are prioritized over negative test results. This prioritization has been prevalent daily in Oregon in the constant barrage of positive "cases". Never recoveries. Never total tests administered and definitely not ever false positive rates.
From the CDC, "Three ways in which percent positivity can be calculated for COVID-19 laboratory tests. This infographic depicts the three ways in which laboratory percent positivity may be calculated for COVID-19 laboratory tests: tests/test, people/tests, and people/people. CDC uses the test/test method, which takes the number of positive tests and divides it by the sum of the number of positive test and number of negative tests. Some states use the people/test method, which takes the number of new people with positive tests and divides it by the sum of the number of positive tests and the number of negative tests. Then other states use the people over people method, which takes the number of new people with positive tests and divides it by the sum of the number of people with positive tests and the number of people with negative tests."
Another thing to note is that when using the test-based system, the CDC indicates that states should not add more than one positive. For example, if the same person had a rapid test then a lab confirmed positive, it should only be reported once.
There is little chance that counting the total tests or specimens skews the data because there has to be a balance with an unknown number of false positives or positive asymptomatic tests are done on healthy individuals who are forced to screen for work or school. Whenever community prevalence is low the chance that positive results are false, is high. Remember, reported daily positive "cases" does not mean active diagnosed COVID-19 infections.
Oregon should have been using test-based calculations months ago as it's not one size fits all in a state with varied regional demographics. Strawberry
farm workers
came from California to Klamath falls and tested positive, had zero symptoms but affected the county and statewide positivity rate.
Why does it matter? Positivity rates set the 'Phase guidance', gym re-openings, and more. Additionally, rapid tests aren't distinguished from the PCR tests which are known to be less accurate. We could have used targeted mitigation instead of a statewide freeze.
A D V E R T I S E M E N T
A D V E R T I S E M E N T
It is not too late. Oregon can set a new course and be a leader. State Representative Christine Drazan said this should have been our standard from the start, "The data and the science should direct our decisions but we have to have an agency that provides reliable accurate information."
If Oregon truly is moving toward greater transparency perhaps we can hope to see them lower the
PCR cycle thresholds
and the emergency would be over before Christmas.
Has Brown's downfall been appointing individuals ill equipped to steer the ship? Oregon's top Epidemiologist is not trained in epidemiology but pediatrics. The director of OHA is an economist.
Hindsight is 20/20, however, what is going on at OHA?
--Nicole DeGraff
| | |
| --- | --- |
| Post Date: 2020-11-21 21:08:29 | Last Update: 2020-11-23 15:47:10 |
The word "emergency" has become degraded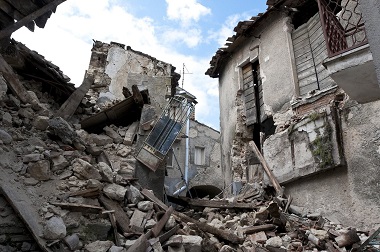 Oregon voters have been inundated with messaging about cataclysmic events, often right before they've been asked to grant the State more power. In 2011
Oregon voters were told that a seismic event was inevitable
, tsunamis like the one that hit
Fukushima
, were a certainty. Advertisements ran on radio and television warning Oregonians to have at least a month of food and water rations on hand. Many were also convinced that 2012 was the end of the world, due to a
Mayan calendar end of time
. Not long after, voters were asked to pass Measure 77, a constitutional amendment that would set the stage for today's lockdowns.
Measure 77 left many things undefined
, or partially defined. In the 2012 voter pamphlet, voters were given one statement in favor of the constitutional amendment, rather than full disclosure, regarding the potential for abuse of power. "The Oregon State Constitution does not provide state government the flexibility to respond quickly and appropriately to aid Oregon's citizens should catastrophic disasters strike. We are at risk of severe natural disasters like volcanic eruptions, major flooding, earthquakes or tsunamis. Man-made catastrophes like wars and terrorism are also possible. Currently our state government lacks the constitutional authority to efficiently and effectively meet the critical needs after such an event", reads the argument supporting the measure.
"Measure 77 assures that the Governor and the Legislature will be able to work as a team to meet the urgent needs of Oregonians who have been subjected to a catastrophic disaster. We urge your "YES" vote on Measure 77."
Hysterical arguments were made in the press, to justify the alterations to Oregon's social compact and quorum requirements. "While devastation from the earthquake and tsunami was immediate in Japan, problems arrived in slow motion in Oregon. If a major earthquake or tsunami hit here, the state constitution inadvertently would limit the governor's immediate options for response", claims the
Oregonian
. Arguments circulated far and wide in support of the measure, concerns regarding travel due to floods, earthquakes and tsunamis ran rampant in the press, all justifying complete control be granted to the state, without ever considering the overreach.
Time and again, fear has been used to hoodwink voters into handing over more control. Policy decisions are being made hastily, with far reaching implications, and immediate effect. This is particularly concerning as fighting bad policy takes years, has to go through the courts, or requires a referendum from voters, assuming an emergency clause isn't attached to the bill.
After nine months, somehow, we still don't have an FDA approved viral load test, antibody test, or treatment for COVID-19. Critics are skeptical and beginning to ask questions. Dr. Henry Ealy a Portland based Doctor and professor has been working towards answers, and seeks the healing of our nation through transparency. "Why are the same people being counted multiple times as a new case?" Asks Dr. Ealy, "Why are we using PCR tests, which detect the virus's genetic material, to make public policy when the CDC and the inventor of the test have disclaimers stating the test shouldn't be used for diagnostic purposes?"
Abusing emergency power is nothing new in Oregon, as of the 2012 legislative session over 71% of bills passed with an emergency clause attached, bypassing the voters' ability to fight back via the referendum process. "It's one thing to scare voters into handing over control during an emergency, it's quite another to perpetuate, or fabricate an emergency to suppress voters, or silence political opposition, like we've seen done with the emergency clause", says Representative Mike Nearman (R-Independence).
With Thanksgiving canceled due to case counts, not loss of life, perhaps it's time Oregonians redefine time limits, and what actually constitutes an Emergency.
--Breeauna Sagdal
| | |
| --- | --- |
| Post Date: 2020-11-21 15:51:42 | |
No arrests have been made
On November 20, 2020 at 6:45 p.m.,Portland North Precinct officers responded to the 4700 block of Northeast 106th Avenue on reports of a United Parcel Service (UPS) driver being kidnapped and robbed at gunpoint.
The UPS Driver had been delivering packages and was outside of his truck when four black male suspects confronted him. One suspect pointed a pistol at the driver demanding he give them his delivery truck. The other suspects duct-taped the UPS driver's wrists and forced him into their Honda with them. One suspect drove the UPS truck while the Honda followed. A short distance later, they stopped and the suspects stole packages from the UPS truck. The UPS driver was released unharmed. The suspects left the truck and fled in their light colored Honda.
Robbery Detectives responded to the scene and have assumed the investigation. If anyone witnessed this incident or has information about it please contact Portland Police Bureau
Robbery Detective Brett Hawkinson.
or call 503-823-HELP (4357).
--Ben Fisher
| | |
| --- | --- |
| Post Date: 2020-11-21 14:24:52 | Last Update: 2020-11-21 16:38:57 |
Dressed in all black and seen wearing helmets and carrying umbrellas
In the evening hours of November 20, 2020, two groups gathered separately in the city with the intent to engage in criminal behavior. The groups vandalized and destroyed private property in both Downtown and Northeast Portland.
Around 8:45 p.m., a group of nearly 30 people gathered in the South Park blocks before walking to the Mexican Consulate located in the 1300 block of Southwest 12th Avenue. Those in the group were dressed in all black and seen wearing helmets and carrying umbrellas. As the group arrived at the Mexican Consulate, they vandalized the building by spray painting it. After the group spray painted the Mexican Consulate, they headed toward the new Multnomah County Courthouse located in the 1200 block of Southwest 1st Avenue where they began to apply graffiti to the building.
Officers responded to the scene and were able to interrupt the vandalism. Units remained at the location as high visibility. Because of the high visibility, the group dispersed from the area without creating anymore damage. No arrests were made.
At around 9:15 p.m., a group of nearly 100 gathered in Northeast Portland around Northeast Halsey Street and Northeast 52nd Avenue. The group was described as wearing all black, with masks and helmets on. A 911 call came in when the group began destroying a bank located in the 4300 block of Northeast Sandy Boulevard. A cleaning crew who was inside the bank was scared as the group began to break windows to the property. Another call came in from workers inside a grocery store located in the 4300 block of Northeast Sandy Boulevard. The workers reported members of the group were shattering windows and spray painting the building.
Officers arrived in the area and observed several businesses with shattered windows and spray paint covering buildings. One business in particular appeared to have been destroyed when members of the group threw a motorized scooter through the glass windows. As officers arrived on scene, the group had dispersed on their own and no arrests were made.
At least 24 businesses were reported vandalized on Northeast Sandy Boulevard.
Persons with information are asked to contact the
police.
--Ben Fisher
| | |
| --- | --- |
| Post Date: 2020-11-21 10:49:24 | Last Update: 2020-11-21 14:50:49 |
Leveraging relationships seen as key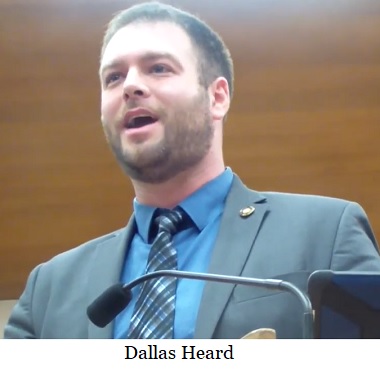 In an
announcement delivered via email
to various members of the party, a group of State Senators appears to have put together a slate to run for leadership positions in the Oregon Republican Party.
The message is as follows
Friends in the Oregon Republican Party-

We are a group of state senators running for positions in state leadership of the Oregon Republican Party.

The positions we are running for are:

Sen. Dallas Heard, Chairman
Sen. Herman Baertschiger, Vice-Chairman
Sen. Dennis Linthicum, Treasurer
Sen. Chuck Thomsen, Secretary

After careful thought, we believe the cohesion the four of us have - especially in light of being the leadership team of the two senate walkouts to deny cap and trade corruption - is critical toward driving our Party to unprecedented heights. We have a lot of great relationships already throughout the ORP, and applaud past efforts to move our Party forward in Oregon. Our committed team simply believes we can drive us to levels once thought to be out of reach.

Below are our priorities. We aim to raise adequate funding for the Party's strategic growth investments, to launch a massive voter registration campaign that is needed to take back Oregon, and to recruit and empower new energetic grassroots members so we can achieve long term success for Oregonians.


Voter Registration:
We believe we can secure the funding and manpower to implement unprecedented Republican voter registration in Oregon. This will be widespread, and we are convinced voter registration is our single greatest project for the next two years.

Fundraising:
As elected officials, and having achieved prior levels of success in our private lives, we are confident we can help meet important fundraising benchmarks to launch the Oregon Republican Party.

Transparency:
Our goal is to be open with everybody, and create conditions where whomever replaces us in the future will transition properly. We will also champion unprecedented access and information sharing with state legislative-level messaging and campaign operations.

Candidate Recruitment:
Finding great candidates, even for the most local offices, is vitally important. We hope to empower a whole new generation of freedom-loving leaders to take on the task of public service.
Sen. Herman Baertschiger (R-Grants Pass) will be leaving office in January. He will be succeeded by Art Robinson (R-Cave Junction) in his Senate seat. Dallas Heard (R-Myrtle Creek) has been a State Senator since 2018 when he replaced Jeff Kruse. Dennis Linthicum (R-Beatty) was elected to the State Senate in 2016. Chuck Thomsen (R-Hood River) is the longest serving of the four, elected in 2010.
Critics from within the party have said that the party is focused too much on national issues and faces continual divisions based on internal party politics.
--Staff Reports
| | |
| --- | --- |
| Post Date: 2020-11-21 02:31:12 | Last Update: 2020-11-21 11:03:18 |
The Justice Department must be very busy.
The Oregon Restaurant and Lodging Association, a trade association that represents hundreds of Oregon food service, beverage and lodging establishments has
sued the State of Oregon in the person of Governor Kate Brown
asking for her recent
lockdown executive order
to not be enforced. The lawsuit, which makes sweeping claims based on both the Oregon and US Constitutions, is one of multiple suits pending against the Governor over COVID-19 restrictions.
The plaintiffs from the Restaurant and Lodging Association make several points. The first is unlawful discrimination.
Plaintiffs and the businesses they represent have spent substantial sums to construct, build and create indoor and outdoor safety dividers, outdoor seating for customers, outdoor weather protection, and other safety precautions and protections. Such costs were incurred in reliance on previous executive orders of the Governor, and guidance of the state of Oregon, which executive orders and guidance were rationally based on medical and scientific facts. EO 20-65 lacks such rational basis in scientific and medical facts differentiating the categories of dining and drinking that are prohibited, from those that are allowed to continue.

EO 20-65 expressly discriminates against those in the restaurant and hospitality businesses by permitting other similarly situated businesses, i.e. "[c]ertain specified sectors of Oregon's economy" to operate with only limited restrictions, or in some cases no restrictions whatsoever. For example, under EO 20-65 grocery stores, retail stores, farmers markets, and indoor and outdoor malls may continue to operate at 75% capacity with no restrictions whatsoever on how long members of the public are permitted to remain on site. Drive-ins are exempted from the full force of this Executive Order as well. Outdoor recreation and outdoor sports, including Division 1 college sports, are similarly not restricted.
They make the claim that their private property is being taken without adequate compensation.
Plaintiffs and others in the restaurant and hospitality businesses are required to obtain licenses, permits, and/or approvals from various state, county, and local jurisdictions to do business. There are created property rights in these licenses, permits, and/or approvals that cannot be infringed without the due process of law. However, EO 20-65 does just this without due process of law and without any rational basis.

401.192(3) provides as follows: When real or personal property is taken under power granted by ORS 401.188, the owner of the property shall be entitled to reasonable compensation from the state.

ORS 433.441 describes the conditions that govern public health emergency (6) When real or personal property is taken under power granted by this section, the owner of the property shall be entitled to reasonable compensation from the state.
Though not included in this lawsuit, the rental property industry would have a similar claim.
The onus is on the courts to act quickly. The industry has been hobbled by COVID-19 restrictions and the sudden imposition of harsh restrictions in the current lockdown create a perilous situation for many small businesses.
--Staff Reports
| | |
| --- | --- |
| Post Date: 2020-11-20 18:46:45 | |
They keep resigning. Is that a problem?
Now on Governor Kate Brown's third Public Records Advocate, Deputy Advocate Todd Albert has been appointed as Oregon's new Public Records Advocate, replacing Becky Chiao, who resigned after clashing with the state board accusing the governor's staff of pressuring her to take their side on public records matters rather than maintaining independence. The appointment follows the release of The
Public Record Advisory Council's bi-annual report
. That is on the heels of the
Secretary of State's audit
criticizing a lack of safeguards on private information. While we all want transparency and access to records, we cherish our privacy. Where is the happy medium?
In September, 2019, Ginger McCall resigned as Public Records Advocate. Upon resigning, Ms. McCall produced a report of her findings recommending that the council pursue independence. This was pursued in SB 1506 during the 2020 session. It passed the Senate with unanimous support, but didn't make it through the House before the session ended. Advocate Todd Albert plans to pursue a modified legislative concept for independence in the upcoming 2021 legislative session.
Since the previous report was submitted on December 1, 2018, 345 requests for assistance have been received from members of the public, representatives of the media and employees of state and local governments. Such requests have included the resolution of disputes involving the identification of appropriate records, overcoming exemptions to disclosure, the application of fees, standards for processing fee waivers and reductions, vexatious or frequent requesters, and the development of policies to ensure consistent resolution of public records requests.
In keeping with the Public Records Advisory Council's responsibilities under ORS 192.483(a), state agencies and other public bodies were surveyed on practices and procedures for receiving public records requests, identifying the existence of records responsive to the requests and gathering and disclosing responsive records. The survey was used to advance several important goals, design policies and propose future legislation.
For public bodies that don't yet have public records policies, the Office will endeavor to work with those offices to create public records policies that promote transparency and are user-friendly.
ORS 192.475(3) empowers the Advocate to issue written advisory opinions. The new Advocate would like to begin issuing such opinions, providing that it has sufficient staffing and resources to provide a high quality of opinion.
Albert spent 11 years as a public defender at the Legal Aid Society in New York. He is a graduate of Brooklyn Law School and Boston University. "As Public Records Advocate, I will continue to provide thoughtful and useful mediations, trainings, and advice about the public records law to public employees and members of the public alike, and I am excited to work with the Public Records Advisory Council to set new priorities and goals moving forward," Albert said.
He will have the challenge of satisfying transparency and access to records with the privacy we all demand.
--Donna Bleiler
| | |
| --- | --- |
| Post Date: 2020-11-20 16:58:03 | Last Update: 2020-11-20 19:41:44 |
"We are working hard to respond to priority calls"
In an email obtained from Oregon Firearms Federation Executive Director Kevin Starrett, several Oregon Sheriffs have indicated that they will not be stepping up enforcement of Governor Brown's recent lockdown orders. The email, dated November 18 recounts communications between the Undersheriff of Clackamas County, speaking for Sheriff Craig Roberts, which says that they "will not be changing how we have been doing business since the beginning of the pandemic."
That same email conversation contained a quote from Yamhill County Sheriff Tim Svenson, who said,
"Locally, I equate this to be similar to July 4th. Everyone [sic] launches off illegal fireworks and we no way to handle all the calls and have to send resources in other priority areas. We have discretion to not enforce those laws and use education and warnings as primary action.

We will be doing the same thing with this."
While the Governor does have jurisdiction over the State Police, she ordinarily has no power over the operations of local county Sheriffs, though her powers during a declared emergency are not clear. Despite her
strong rhetoric
, Governor Brown has not ingratiated herself to law enforcement by signing all of the "police reform" bills which contained a
tribute to Black Lives Matter
during the first special session of 2020.
Linn County Sheriff Jim Yon issued a
joint statement
with Linn County District Attorney Doug Marteeny that said in part, "The Linn County Sheriff's Office decided back in April that we would not do criminal enforcement on COVID-19 measures. Our role in the community is not to count how many people are at a residence or how an individual business conducts its affairs."
The Klamath County Board of Commissioners issued a strong statement in response to the lockdown.
"This statewide approach does not fit Klamath County. We have a robust health care system, and we are confident the relationships in this community would ensure our health care professionals, and public health, would work together to decide what our community needs without the state's interference. We do not need a top down approach from the State; we believe we can navigate this challenging issue locally." said Commissioner Kelley Minty Morris.
Joe Kast, the Marion County Sheriff
issued a weaker statement.

People should know that
most police jurisdictions will not be enforcing these edicts
. If law enforcement does come to your door and you don't require their services, you're under no obligation to answer the door.
--Staff Reports
| | |
| --- | --- |
| Post Date: 2020-11-20 16:03:58 | Last Update: 2020-11-20 16:11:09 |
Comprised of Latino social justice activists
The Portland Police Bureau has
announced
the establishment of the Latino Advisory Council (LAC). In May 2020, several Latino community leaders began meeting with the Chief's Office to identify meaningful avenues for partnership and mutual support. These efforts resulted in the creation of the Council in June 2020. Since then, a group of diverse Latino community leaders, social justice activists, and faith-based leaders have been holding monthly meetings developing a strategic roadmap for engaging the Latino community.
The LAC sent a letter introducing themselves to the Mayor last month. This excerpt illustrates their commitment and vision to working with the PPB:
"We are excited to announce the launch of the Latino Advisory Council within the Portland Police Bureau. LAC has members of the Latino community who wish to partner with the PPB and continue the dialogue on justice-related police reform. Within the context of this dialogue, we want to advocate for the unmet needs of the Latinos who face systemic barriers to justice and who have unique needs when engaging with the Portland Police.

Our aims are guided by mutual trust, a sense of nurture, unwavering accountability, and shared human values. Although our primary goal is to represent Latinos, we pledge to collaborate with police officers and provide them with cultural and language assistance to find comprehensive solutions."
Please take a moment to listen to a
"human message"
shared by Marta Guembes and Marvin Pena, the LAC chairs.
--Ben Fisher
| | |
| --- | --- |
| Post Date: 2020-11-20 15:50:43 | Last Update: 2020-11-20 16:14:01 |
Where is the open and transparent government we were promised?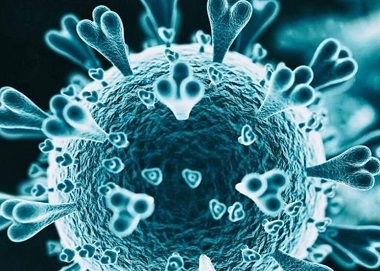 An unnecessary catastrophic disaster is looming, and it is reasonable to assume that the government agency who is responsible for creating guidance and implementing eight months of lockdowns should be transparent about it. It is true they publish a lot of data such as zip codes, partial info on hospitalizations, and case counts. In fact, the COVID-19 dashboard is overwhelming in the minutiae but yet neglects the full truth. They have had eight months to get this right.
Nevertheless, they do not publish a daily death graph the way they report daily cases which results in a misleading picture of Oregon's real condition. Instead, they announce deaths in a daily fear inducing report more in line with Orwell's
1984 Ministry of truth
, "It was therefore necessary to rewrite a paragraph of Big Brother's speech, in such a way as to make him predict the thing that had actually happened."
The deaths reported are often from two months ago, but it's doubtful that the majority of the public pay attention to the details.
Most importantly they do not publish the rate of false positives. When isolation and lockdowns are implemented over positive PCR and antigen tests which have been reported numerous times as being unreliable as we have seen, it's a fraudulent way to base policy decisions. When
testing capacity numbers aren't reported accurately
, and Oregon Health Authority keeps the most important numbers secret, we all lose.
The Oregon Health Authority says that the law does not allow for this information being released:
"…the specific information you have requested is information obtained by Oregon Health Authority or a local public health administrator in the course of a disease outbreak investigation and is confidential under state law, and not subject to disclosure under the Oregon Public Records Act. See ORS 433.008(1). There is no exception under ORS 433.008(2) that would permit Oregon Health Authority, in its discretion, to provide you with the information you are seeking. Therefore, pursuant to ORS 192.355(9)(a) (public records or information the disclosure of which is prohibited or restricted or otherwise made confidential or privileged under Oregon law), your request for this data is denied. If you so choose, you may seek review of this determination pursuant to ORS 192.401, 192.411, 192.415, 192.418, 192.422, 192.427 and 192.431."
OHA is culpable for the downward trajectory of academics and mental health due to closing schools eight months ago. Suicides have resulted in middle schoolers. OHA isolated grandparents from their families. OHA made themselves the Commerce Czar when they helped the state choose winners and losers by creating guidance and shutting down small businesses and strict phase guidance where restaurants and churches could not open at full capacity. They have played the biggest part in long term issues in children by forcing draconian face covering guidance on children five years and up. They aren't allowed to breathe properly at gymnastics and karate, without a mask. The same bloated agency that closed parks and playgrounds outside for months is the same the agency that came up with strict cleaning sanitation and social distancing protocols for schools to adopt only to cancel in-person school last minute despite a mountain of evidence showing children are not at high risk of illness. Have they been stringing families along with the hope that school would soon be in session only to admit yesterday in the House Interim Revenue Committee, that schools would not return to in-person school until Fall 2021?
This four page letter by the Oregon Department of Justice
explains to an Oregonian reporter on the basis ORS 433 allows a denial of information that OHA simply does not choose to make public.
The Oregon Healthy Authority should divulge false positives, fix testing number reporting, publish a daily death graph and stop using positives solely as a means to isolate and quarantine as was just decided in a
Portugal court
.
--Nicole DeGraff
| | |
| --- | --- |
| Post Date: 2020-11-19 17:05:09 | Last Update: 2020-11-20 16:58:03 |
Read More Articles