Where is the open and transparent government we were promised?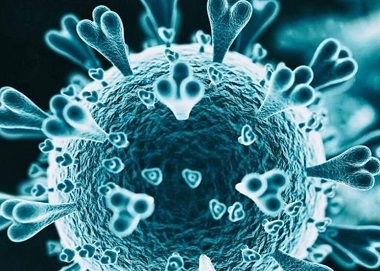 An unnecessary catastrophic disaster is looming, and it is reasonable to assume that the government agency who is responsible for creating guidance and implementing eight months of lockdowns should be transparent about it. It is true they publish a lot of data such as zip codes, partial info on hospitalizations, and case counts. In fact, the COVID-19 dashboard is overwhelming in the minutiae but yet neglects the full truth. They have had eight months to get this right.
Nevertheless, they do not publish a daily death graph the way they report daily cases which results in a misleading picture of Oregon's real condition. Instead, they announce deaths in a daily fear inducing report more in line with Orwell's
1984 Ministry of truth
, "It was therefore necessary to rewrite a paragraph of Big Brother's speech, in such a way as to make him predict the thing that had actually happened."
The deaths reported are often from two months ago, but it's doubtful that the majority of the public pay attention to the details.
Most importantly they do not publish the rate of false positives. When isolation and lockdowns are implemented over positive PCR and antigen tests which have been reported numerous times as being unreliable as we have seen, it's a fraudulent way to base policy decisions. When
testing capacity numbers aren't reported accurately
, and Oregon Health Authority keeps the most important numbers secret, we all lose.
The Oregon Health Authority says that the law does not allow for this information being released:
"…the specific information you have requested is information obtained by Oregon Health Authority or a local public health administrator in the course of a disease outbreak investigation and is confidential under state law, and not subject to disclosure under the Oregon Public Records Act. See ORS 433.008(1). There is no exception under ORS 433.008(2) that would permit Oregon Health Authority, in its discretion, to provide you with the information you are seeking. Therefore, pursuant to ORS 192.355(9)(a) (public records or information the disclosure of which is prohibited or restricted or otherwise made confidential or privileged under Oregon law), your request for this data is denied. If you so choose, you may seek review of this determination pursuant to ORS 192.401, 192.411, 192.415, 192.418, 192.422, 192.427 and 192.431."
OHA is culpable for the downward trajectory of academics and mental health due to closing schools eight months ago. Suicides have resulted in middle schoolers. OHA isolated grandparents from their families. OHA made themselves the Commerce Czar when they helped the state choose winners and losers by creating guidance and shutting down small businesses and strict phase guidance where restaurants and churches could not open at full capacity. They have played the biggest part in long term issues in children by forcing draconian face covering guidance on children five years and up. They aren't allowed to breathe properly at gymnastics and karate, without a mask. The same bloated agency that closed parks and playgrounds outside for months is the same the agency that came up with strict cleaning sanitation and social distancing protocols for schools to adopt only to cancel in-person school last minute despite a mountain of evidence showing children are not at high risk of illness. Have they been stringing families along with the hope that school would soon be in session only to admit yesterday in the House Interim Revenue Committee, that schools would not return to in-person school until Fall 2021?
This four page letter by the Oregon Department of Justice
explains to an Oregonian reporter on the basis ORS 433 allows a denial of information that OHA simply does not choose to make public.
The Oregon Healthy Authority should divulge false positives, fix testing number reporting, publish a daily death graph and stop using positives solely as a means to isolate and quarantine as was just decided in a
Portugal court
.
--Nicole DeGraff
| | |
| --- | --- |
| Post Date: 2020-11-19 17:05:09 | Last Update: 2020-11-20 16:58:03 |