On this day, November 26, 2010, US federal agents in a sting operation arrested Mohamed Osman Mohamud (19), a Somali-born teenager, just as he tried blowing up a van he believed was loaded with explosives at a crowded Christmas tree lighting ceremony in Portland.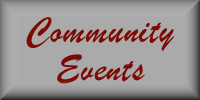 Post an Event

Oregon Legislature Interim Committee Meetings
Wednesday, December 7, 2022 at 8:00 am
Legislative Committee hearings
Oregon Capitol

Oregon Legislature Interim Committee Meetings
Thursday, December 8, 2022 at 8:00 am
Legislative Committee hearings
Oregon Capitol

Oregon Legislature Interim Committee Meetings
Friday, December 9, 2022 at 8:00 am
Legislative Committee hearings
Oregon Capitol

82nd Session of the Oregon Legislature Begins
Monday, January 9, 2023 at 8:00 am
The 2023 Session of the Oregon Legislature begins. Legislators are sworn in and bills are introduced.
Oregon Capitol, Salem
View All Calendar Events
We have a new thing. It sounds similar, but it's different. It's equity.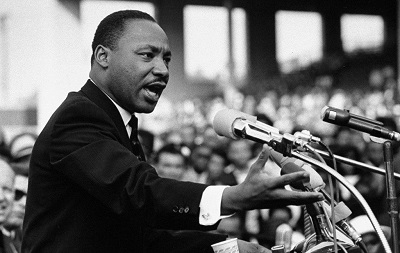 57 years ago Reverend Dr. Martin Luther King, Jr. delivered his "I have a dream" speech in Washington, DC. It was a prophetic speech which set the tone for the turbulent decade to follow. Arguably, the most memorable quote from the speech was, "I have a dream that my four little children will one day live in a nation where they will not be judged by the color of their skin, but by the content of their character." Judging people by the content of their character is the essence of equality.
"Equality" was the subject of Dr. King's speech. We don't strive for equality anymore. The conversation is about "equity" which means that certain races get advantaged status. A portion of the federal COVID-19 stimulus money that Oregon received will be
set aside for persons of a particular skin color
. There's no attempt to hide or sugarcoat that. The front page of the Oregon Cares Fund, explicitly says, "The Oregon Cares Fund is for Black people, Black-owned businesses, and Black community based organizations." If Michael Jordan or Oprah Winfrey lived in Oregon, they'd qualify.
More than race, having an intact family is more of an indicator of future success. This kind of analysis is rarely allowed into the debate. Those who try get shouted down and labeled as racists or white-supremacists. Things like school choice could help. Education can be a great equalizer and uplifter, and education choice seems like a great idea, especially for disadvantaged communities. Teachers' unions won't let it happen. It seems like the only tools we have left to combat lack of achievement are rioting and cancelling NBA basketball. That's sad. We're smarter than that.
--Staff Reports
| | |
| --- | --- |
| Post Date: 2020-08-28 16:21:05 | Last Update: 2020-08-28 18:14:08 |
It's not about news. It's about power.
--Northwest Observer Meme Team
| | |
| --- | --- |
| Post Date: 2020-08-28 13:12:10 | |
Mayor explicitly and publicly renounces federal help
Portland Mayor Ted Wheeler (D-Portland), in an apparent attempt to make a statement, has penned an
open letter to President Trump
declining assistance to help with law enforcement as his city burns.
The letter says:

Dear President Trump:

Yet again, you said you offered to aid Portland by sending in federal law enforcement to our city. On behalf of the City of Portland: No thanks.

We don't need your politics of division and demagoguery. Portlanders are onto you. We have already seen your reckless disregard for human life in your bumbling response to the COVID pandemic. And we know you've reached the conclusion that images of violence or vandalism are your only ticket to reelection.

There is no place for looting, arson, or vandalism in our city. There is no room here for racist violence or those who wish to bring their ideology of hate into our community. Those who commit criminal acts will be apprehended and prosecuted under the law.

Tens of thousands of Portlanders have peacefully protested and marched for the noble cause of fixing our broken criminal justice system. They are part of the proud progressive tradition of Portlanders fighting for justice - from racial justice to economic justice to environmental justice.

When you sent the Feds to Portland last month, you made the situation far worse. Your offer to repeat that disaster is a cynical attempt to stoke fear and distract us from the real work of our city. In Portland, we are focused on coming together as a community to solve the serious challenges we face due to systemic racism, a global pandemic and an economic recession.

Stay away, please
While Wheeler accuses the President of politicking, the letter itself is filled with political accusations from a Democrat Mayor in a city that has been run by Democrats for decades. Wheeler offers no plans to quell the violence that has plagued Portland and other cities for over three months.
--Staff Reports
| | |
| --- | --- |
| Post Date: 2020-08-28 12:22:43 | Last Update: 2020-08-28 13:20:08 |
The riots in Portland need to end after nearly 100 days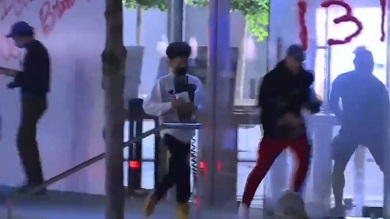 The Republicans are the minority party in Oregon.
In fact, elected Democrats hold a "super-majority". They seem to operate with very little checks and balances to hinder their legislative agenda. Many philosophical and ethical challenges may arise with such adherence to such one-party dominance.
Cries for change may even be snuffed, sadly, by forces in league with such a party in control, aided by a corrupt and biased media. With the injustice of the situation unaddressed, frustration can turn inward upon the opposing political party to "do something", but the power has been deliberately put in the hands of the Majority held Democrat state legislature. Elected Republican influence only goes so far in Oregon, until those numbers change via the ballot box.
To conservative and libertarian leaning Oregonians, it can be encouraging to see some elected Republicans doing everything they can despite the neglect of the media. Senate Minority Leader Fred Girod has once again done so, and it seems to many that he is stating the obvious.
"It's been nearly 100 straight days of nightly violence in Portland," said Senator Girod. "Law enforcement, the personnel who are tasked with upholding the law, have been left out to dry with little to no support. By most Democrats failing to denounce the violence, anarchists have been given free reign to destroy public and private property. Anarchists have lit fires, thrown fireworks, Molotov cocktails, water bottles and tools at the police officers who risk their lives each night to protect a city that refuses to protect them."
Senator Girod continued, "The response from Governor Kate Brown and Mayor Ted Wheeler has been disastrous and has made Portland fodder for national embarrassment. It took until rioters trashed Portland City Hall for the mayor to speak out. Until the governor's and mayor's words are followed with action, they are just words, and innocent Oregonians will continue to be collateral damage."
Perhaps Portland should try going back to just "being weird".
--Ben Fisher
| | |
| --- | --- |
| Post Date: 2020-08-28 11:23:04 | Last Update: 2020-08-28 12:34:44 |
Clarifies actions the state can take against non-compliant licensees
In a move that strengthens the Governor's hand against licensed businesses in the State of Oregon, the Oregon Health Authority has proposed changes in the
administrative rules requiring compliance with the Governor's executive orders
during an emergency. The comment period for proposed Oregon Administrative Rule 331-020-0079 has expired and the agency is empowered to enact the rule immediately. The rules make clear that businesses licensed by the State of Oregon must comply with executive orders or they will be subject to suspension, revocation, probation, monetary penalties, and an assessment of costs of disciplinary proceedings:
Compliance with Executive Orders and Guidance Required

(1) During a Governor declared emergency, unprofessional conduct under ORS 676.612, includes, but is not limited to, failing to comply with any applicable provision of a Governor's Executive Order or any provision of this rule.
(2) Failing to comply as described in subsection (1) includes, but is not limited to:
(a) Performing services or practicing an occupation or profession in a way that is contrary to an applicable Executive Order;
(b) Providing services at a business required by an Executive Order to be closed;
(c) Failing to comply with the requirements of Oregon Health Authority (Authority) guidance implementing an Executive Order.
(3) No disciplinary action or penalty action shall be taken under this rule if the Executive Order alleged to have been violated is not in effect at the time of the alleged violation.
(4) Penalties for violating this rule include, but are not limited to, suspension, revocation, probation, monetary penalties, and an assessment of costs of disciplinary proceedings not exceeding $5,000. Any such penalties shall be imposed in accordance with ORS Ch. 183.
The rule is slated to go into effect Septermber 1, 2020. It is not known if these rule changes signal an intent on the part of the executive branch to increase enforcement.
--Staff Reports
| | |
| --- | --- |
| Post Date: 2020-08-28 10:59:02 | Last Update: 2020-08-28 11:50:02 |
Governor Brown and Portland Democrats are showing their true intentions
Almost 90 days of rioting in Portland is enough. With millions of dollars of damage and multiple injuries to both citizens and law enforcement, it needs to stop. Where is the leadership in Portland? Where is the leadership from Governor Kate Brown?
Governor Brown has issued hypocritical
statements
rejecting the assistance of federal law enforcement as they defended federal property against the attacks of violent anarchists in Portland this summer. This is a noticeably stark contrast to the governor's statements in 2016, when she
wanted
federal law enforcement to end the peaceful protest at Malheur National Wildlife Refuge that ended in the shooting and death of LaVoy Finicum. It's clear if the governor agrees with the politics, any violence is excused.
In response to the violence, all we've heard from Portland leaders is crickets, apart from Representative Jeff Barker (D-Aloha), a former law enforcement officer, who had the
courage to call out
elected leaders for failing to denounce the violence after nearly 40 days at the time. In July, Oregon U.S. Attorney Billy Williams
denounced the violence
in an interview that had most Oregonians cheering.
Fast forward to today, at nearly 90 days, Governor Brown has failed to condemn the violence and is standing on the sidelines as law enforcement, journalists, legal observers and others are getting hurt, millions of dollars in property damage is accruing and the fabric of Oregon is ripping as human decency is lost. Over
240 federal law enforcement
have been injured, and some may be
permanently blinded
after aircraft-grade lasers shone in their eyes night after night.
What's next? Is the Governor going to wait until someone is killed? I hope not.
The extreme polarization that Oregon faces is a tool Democrats rely on as an election weapon. During a hotly contested presidential election year, both sides of the aisle try to sway voters one way. This year Democrats are using extremes at the cost of voters. I think Oregonians are recognizing that the COVID-19 event and violent riots are tied to an election strategy. Both issues need to be addressed because they are real, and Oregonians need to reconcile them. To use them at the expense of the citizens is immoral. If there is any chance of recovering our state, it will be from courageous and sincere leadership on both sides of the aisle, and a willingness to do what is unpopular to protect Oregonians.
A concept that all Americans used to agree with is that citizens who engage in unlawful acts must be stopped. In America, law enforcement, the personnel deployed by elected officials who are tasked with upholding the law, should have the ability to stop lawbreaking to protect public safety.
By painting law enforcement officers as the villains and failing to condemn the violence in Portland, Governor Brown and Portland Democrats are showing their true intentions: they are using extreme measures to keep Oregon under Democrat control.
--Senator Herman E. Baertschiger Jr. (R-Grants Pass)
| | |
| --- | --- |
| Post Date: 2020-08-28 10:00:29 | |
Blockchain technology would take the fraud out of polling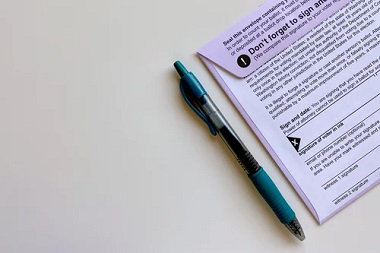 Editor's note: this is the second of a multi-part series on Oregon's mail-in ballots.
How many of the national headlines should Oregon voters be concerned about? The news has shifted from fraud to postal delivery being timely for mail-in ballots. Thomas J. Marshall, General Counsel and Executive Vice President of the United States Postal Service, is reassuring for Oregonians in a letter to Secretary of State Bev Clarno. He says their "reading of your state's election laws, as in effect on July 27, 2020, ballots are generally mailed to eligible voters no later than 14 days before Election Day, which should allow sufficient time for voters to receive, complete, and return such ballots by the state's Election Day return deadline."
Nationally, Postmaster General Louis DeJoy said "The Postal Service is ready today to handle whatever volume of election mail it receives this fall…we will deliver the nation's election mail on time and within our well-established service standards. The American public should know that this is our No. 1 priority between now and Election Day. In addition, effective Oct. 1, we will engage standby resources in all areas of our operations, including transportation, to satisfy any unforeseen demand."
What's in the future for voting by mail? The Office of Inspector General USPS, originally filed for a patent in February 2019 and the official filing was February 2020. The U.S. Patent and Trademark Office recently made public that patent application titled 'Secure Voting System' that describes using blockchain technology to secure mail-in voting. The patent application consists of four levels of protection verifying voters' identity by an online ballot system. It prevents dogs, cats, dead people, multiple voting and illegal/non-citizens from entering the tally. Once a voter has provided proof of their identity, the system would create an anonymous token for them in the form of a unique identifier. The system separates voter identification and votes to ensure vote anonymity, and stores votes on a distributed ledger in a blockchain. The system would also send the voter a mailed ballot. To ensure there hasn't been any tampering with the mailed ballot, election officials can compare it to the linked anonymous ballot submitted online. Blockchain technology is a decentralized system used for cryptocurrencies making it nearly hack proof. It would take the fraud out of polling, but caution still points to those not able to navigate online needing assistance and keeping voting coercion-free.
Oregon Secretary of State's office verified that some of the county election officials have conducted pilot projects with systems using blockchain for military and overseas voters. Jackson County used the technology for the November 2019 special election that allowed the voter to access/mark/cast their ballot via their smartphone. They report that 27 choose to participate out of 213 qualified voters and said it went even better than hoped.
In the meantime, Robert McCullough, McCullough Research, says Oregon's tally computers can be altered easily to divert votes using a USB stick in less than a minute. Janice Dysinger, Oregonians for Fair Elections, says "the vote tally machine is supposed to be separated from the internet, without any connection to it. Yet a USB drive connects the system delivering the election data to the county clerk's computer routinely in the course of the election. Allowing a USB access to the vote counting machine leaves our election unsecured."
When investigating the tally machines, Dysinger says "We have never been able to observe the computer code that is inside the machine. It should be 'open source' programming that is observable by all parties... Yet, the companies that run the software system say it is patented and that no one can see it. This is debated all the way up to the Election Assistance Commission. We objected to this in 2008. It fell on deaf ears."
The concern over mail-in ballots nationally is the delay in delivering and counting ballots plus ballot harvesting. If an election can't be decided by the end of the presidential term January 20, it puts the nation in a turmoil. There are legal debates whether the acting president would be Pelosi or Secretary of State Mike Pompeo. Either way, the DNC has obtained 600 attorneys to litigate any problems or perhaps cause problems. Could it be for the purpose of prolonging determinations or actually making the election fair?
--Donna Bleiler
| | |
| --- | --- |
| Post Date: 2020-08-28 09:22:29 | Last Update: 2020-08-25 09:42:08 |
Unlike COVID-19, community safety is NOT a top priority
The Joint Committee on Transparent Policing and Use of Force Reform announced their agenda to their remote September 3, 2020, meeting. They will hold public hearings on nine LC proposed bills for what they say will be introduced in the 2021 session.
Our police are under attack on the streets, while they try and perform a "perfect" job that is acceptable to two drastically different ideals. Even when they do their job perfectly and arrest those in criminal acts, they get no support from the DA. The criminals are demanding these legislative changes to belittle an honorable profession so fewer and fewer will aspire to be our protectors. What will our streets look like then?
Proposed legislation to be discussed:
LC 742 (LC 17)
- Regulates use of chemical incapacitants, kinetic impact projectiles and sound devices by law enforcement agencies.
LC 743 (LC 18)
- Establishes requirements for peace officer uniforms. Establishes requirements for displaying identifying information on peace officer uniforms and for disclosing identifying information to public upon request.
LC 746
- Imposes limitations on arbitrators' decisions concerning alleged misconduct by law enforcement officers. Establishes Commission on Statewide Law Enforcement Standards of Conduct and Discipline to adopt uniform standards of conduct for law enforcement officers and disciplinary standards by which law enforcement agencies and arbitrators shall make determinations regarding imposition of disciplinary action against law enforcement officers. Removes discipline guide or discipline matrix as mandatory subject of bargaining.
LC 747
- Relating to arrestee well-being.
LC 762 (LC 19)
- Directs Department of Public Safety Standards and Training to establish publicly available database of certain information about misconduct and discipline of public safety employees established by Department of Public Safety Standards and Training. Requires reporting of complaints, allegations, charges, disciplinary proceedings, certain judicial findings and prosecutorial determinations of unreliability, suspensions and revocations of certification and certain resignations of public safety employees to department for inclusion in database.
LC 763 (LC 20)
- Directs Oregon Criminal Justice Commission to establish statewide database of reports of use of physical force by peace officers and corrections officers. Requires law enforcement units to report on use or threat of physical force, and deaths of persons in custody, to commission.
LC# TBD
- Relating to identifying patterns or practices of misconduct by peace officers or by officials or employees of any governmental agency.
LC 825
- Relating to qualified immunity
You can voice your views by submitting email testimony to JTPUFR.exhibits@oregonlegislature.gov, or register to phone-in using an online form or calling 833-588-4500 for assistance. The meeting can be viewed via livestream on OLIS.
--Donna Bleiler
| | |
| --- | --- |
| Post Date: 2020-08-27 15:36:53 | Last Update: 2020-08-27 19:11:56 |
Nothing to see here. Move on.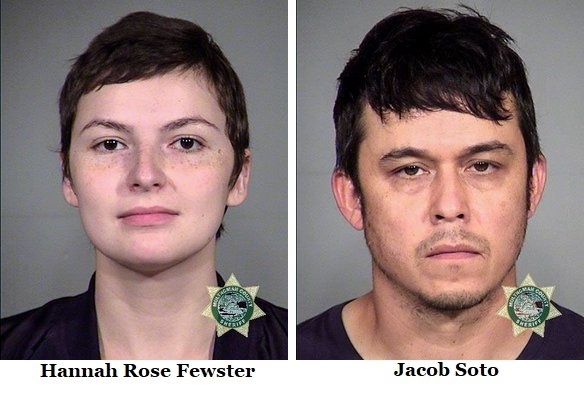 In a republican form of government -- where the people elect representatives to make governing decisions for them -- there is always likely to be some level of disconnect between the will of the people and the actions of those elected and hired to represent them and to execute policy on their behalf. That disconnect might even be described as a feature because it allows a buffer against the less-informed, whimsical will of the people.
However, it can never stray too far and get to a point where it is unresponsive to the will of the people. Once that happens, the outcome can never be good.
For instance, parents of students who attend Rutherford County Schools in Tennessee
must agree not to monitor their child's online classroom sessions
during distance learning. County school officials asked parents to sign forms agreeing not to watch these virtual classes.
It's hard to imagine why. Educators are fond of using the excuse of lack of parent involvement -- possibly with partial justification -- for less-than-acceptable performance. They can's have it both ways and expect that parents shouldn't monitor what kids are doing during distance learning. Aren't you
even
more curious about what the content of the curriculum is, now?
Hannah Rose Fewster, a 24-year-old preschool teacher at the Sweet Day Community School, was arrested this week during riots. She was charged with multiple criminal offenses and released without bail. Jacob Soto, a 41-year-old band teacher in Portland Public Schools was arrested and charged with felony riot, among other things. Does anyone think that either of these two will lose their jobs? What if you don't want your child taught by either of these people? Do you think you have any choice? What if you are a taxpayer and you don't want to continue to employ such people? Do you think you'll get a reprieve?
For a movement that's ostensibly about justice, it's difficult to watch the education system hand out such injustice to parents and taxpayers.
--Staff Reports
| | |
| --- | --- |
| Post Date: 2020-08-27 15:08:51 | |
The group is focused on raising awareness of sex trafficking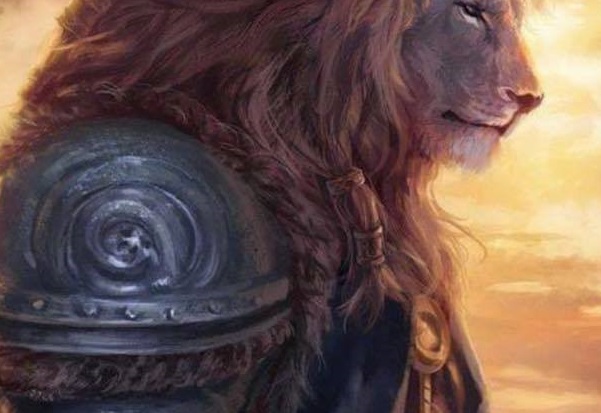 Save Our Children is planning a rally on Saturday, September 5, 2020 from 1:00 PM to 3:00 PM. The first 20 people will receive a T-Shirt free of charge with the phrase save our children. Attendees are asked to bring signs and loudspeakers. The group is hoping that this will be a really great opportunity to be seen and heard.
In a society that seems to be clamoring for justice in very loud and public ways, let's not forget those who are most vulnerable and right under our noses.
You can join their facebook group
and find out more information at the link.
--Staff Reports
| | |
| --- | --- |
| Post Date: 2020-08-27 13:50:21 | Last Update: 2020-08-27 13:18:47 |
Remember something about lies, dammned lies, and statistics?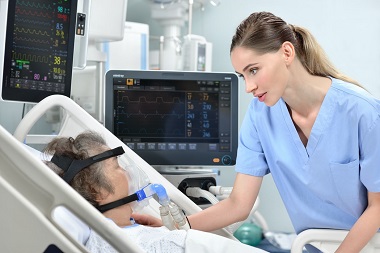 The focus on this
week's bulletin
from the Oregon Health Authority and Department of Human Services is air quality tips. "We know indoor gatherings can increase the risk of spreading COVID-19, but what can we do to reduce the risk?" They say turn off your fans and open windows "to move [the hot] outdoor air inside." If you're ready to buy this solution, you're being subjected to brainwashing.
To emphasize the necessity, they present the statistics for the week.
"Viral tests for COVID-19 are the most reliable way to diagnose someone with COVID-19. But what should you do if the test is negative? False negatives happen about a third of the time." So, their reliable test has a 33% failure? Equal application says it must go both ways. So, of the 247 new "confirmed and presumptive" cases, 82 are being quarantined for no good reason, and we know the bad reason.
But wait, there is more, the report reads, "If you have been exposed to someone with COVID-19, you should quarantine for 14 days, even if you don't have symptoms." So, if you go out in a crowd, give up your life for two weeks and self-quarantine just in case you got to close to someone that didn't quarantine themselves.
"Oregon weekly testing reports 247 new confirmed and presumptive COVID-19 cases, 7 new deaths." The counties with the highest cases continue to be Marion (40), Multnomah (48), and Washington (38).
"Oregon's 421st COVID-19 death is a 93-year-old woman in Lincoln County who died on August 15 in her residence. The death certificate listed COVID-19 disease or SARS-CoV-2 as a cause of death or a significant condition contributing to death." No positive test, no exposure, what age do you die of natural causes? The remaining six deaths all listed underlying conditions, and had tested positive. They were ages 93, 66, 87, 68, 71 and 63.
Do these reports strengthen your confidence in how Oregon is handling the COVID-19 outbreak?
--Donna Bleiler
| | |
| --- | --- |
| Post Date: 2020-08-26 18:23:30 | Last Update: 2020-08-26 18:50:21 |
Request a reconsideration of fines
Representative E. Werner Reschke (R-Klamath Falls), Representative Vikki Breese-Iverson (RPrineville), and Senator Dennis Linthicum (R-Klamath Falls) strongly object to the nearly $10,000 in fines imposed by OSHA (Oregon Safety and Health Agency) against Howard Drugs in Lakeview, Oregon. OSHA found Howard Pharmacy out of compliance with the Governor's mask mandate orders. This case was reported on in the
national media
. These legislators represent the citizens of Lake County and are concerned with the apparent lack of due process exhibited by OSHA.
"This presumption of guilt and judgement is outrageous. OSHA's ruling is incongruent with their own rules, allowing a business to accommodate for those who have a medical condition that precludes them wearing a mask. This action has very little to do with slowing the spread of the Coronavirus. It is more of the Governor's plan to serve her revenge cold and slow," said Senator Linthicum.
Representative Reschke stated, "There is no proof of harm having been done by Howard Drugs. They followed the rules. These "preventative fines" are an overreach by state government. There was likely more exposure of COVID-19 to the Lake County community by the inspectors who came to Lakeview, from outside the area, than any chance of the spread by Howard Drugs."
"Howard Drugs is the only pharmacy in Lake County. If this fourth-generation business were to close, the next nearest pharmacy is 90 miles away. It would be like closing all pharmacies in Portland and telling residents they had to drive to Eugene to fill their prescriptions," explained Representative Breese-Iverson. Together, these state legislators said they will contact OSHA to request a reconsideration of the fines.
--Staff Reports
| | |
| --- | --- |
| Post Date: 2020-08-26 08:45:36 | |
Read More Articles