On this day, December 8, 2005, federal prosecutors announced six arrests of eco-sabotage suspects following a nine-year investigation in four arson cases in Oregon dating to 1998 and 2001 and a toppled power line in Bend, Oregon in 1999.
"We know how important it is to get this right "
C
al Mukumoto, Oregon State Forester and Director of the Oregon Department of Forestry has ordered the State Wildfire Risk map withdrawn after the initial draft caused an outcry among impacted parties.
Mukumoto released a statement saying that "Oregon's wildfire environment has changed significantly in the past decade. Climate change is bringing us hotter, drier summers and historic levels of drought, resulting in severe wildfire conditions and longer, more complex and more expensive fire seasons. We find ourselves at a critical juncture when it comes to wildfire and need to take bold action to mitigate further catastrophic impacts to Oregonians, communities and our state's natural resources."
State Representative David Brock Smith (R-Port Orford) shot back. "Hypocrisy is alive and well with the majority party in this area. As they push their climate change agenda, they fail to address and even push back on positive ways to manage our carbon sequestering forest resources, as they are beholden to the environmental groups that oppose any best management practices for the forest resources within our state."
In addition to writing the rules for map development and maintenance with a rules advisory committee, we were also tasked with defining the wildland-urban interface and assigning a risk classification at the property ownership level (1.8 million tax lots across Oregon). This work had to be completed by June 30, 2022, less than a year after the bill was adopted. We knew the first iteration of an undertaking of this scale and complexity wouldn't be perfect, but we have been and continue to be committed to improving the map and our processes related to it. At the same time, our partner agencies are working to collect input as they develop the new codes for defensible space (Office of the State Fire Marshal) and home hardening (Building Codes Division) and address concerns related to homeowner's insurance (Division of Financial Regulation).
According to Mukumoto, "We've been soliciting and collecting questions, concerns, and other input since the statewide wildfire risk map was released just over a month ago. We've received specific feedback from nearly 2,000 Oregonians that has helped us understand the key areas of concern related to risk classification. We have a window of opportunity before the new codes go into effect to take some immediate steps toward addressing those concerns, and we will be taking full advantage of the opportunity."
Mukumoto continued, "As required by
SB 762
, we posted a wildfire risk map on the Oregon Explorer on June 30, 2022 and sent notifications to property owners in the extreme and high risk classifications shortly after. In response to input received since posting, we have decided to remove the current iteration of the wildfire risk map from the Oregon Explorer and withdraw the notices sent. We will immediately begin working with Oregon State University on some refinements to improve the accuracy of risk classification assignments based on what we've heard from property owners thus far.
A D V E R T I S E M E N T
A D V E R T I S E M E N T
Mukumoto addressed those who had filed appeals. "Since we are withdrawing the initial map and notifications, the current appeals process will end and any appeals filed will become moot. For those who did submit an appeal, we will be reviewing the information submitted and using it to identify any additional areas where we may need to take a closer look at the data. Please note, this decision does not impact the code development and adoption processes currently underway through Office of the State Fire Marshal for defensible space or Building Codes Division for home hardening."
Mukumoto concluded, "We know how important it is to get this right, and we're fully committed to continuing to work with the Governor's Office, legislators, our partner agencies, local governments, and Oregonians to do just that."
--Staff Reports
| | |
| --- | --- |
| Post Date: 2022-08-05 11:17:41 | Last Update: 2022-08-05 12:46:24 |
Time will be available to address questions from community members
T
he Oregon Department of Forestry -- under the watch of State Forester Cal Mukumoto -- is holding a series of community information sessions in eastern and central Oregon Aug. 2, 3 and 10. Each session will include a presentation about the
Oregon Wildfire Risk Map
's function and purpose, how
wildfire risk
is assessed, and how property owners may appeal their assigned risk class. Time will be available to address questions from community members.
The wildland-urban interface and
Oregon Wildfire Risk Map
available through the Oregon Explorer is a tool to help inform decision making and planning related to mitigating wildfire risk for communities throughout Oregon. Representatives from Oregon State University who produced the map based on rules adopted by the Board of Forestry will also attend the sessions.
All meetings will start at 7 p.m. Dates and locations for each community meetings are:
Aug. 2, La Grande— Eastern Oregon University, Lewis Auditorium-Zabel Room 101, One University Blvd.
Aug. 3, The Dalles—Columbia Gorge Discovery Center, 5000 Discovery Drive
Aug. 10, Redmond—Deschutes County Fairgrounds, 3800 SW Airport Way
Visit the resources below for more information about the wildfire risk map, the defensible space and building codes currently under development, and wildfire insurance in Oregon:
Those wishing to file an appeal, may consult the
agency's appeals page
.
--Staff Reports
| | |
| --- | --- |
| Post Date: 2022-08-04 16:47:05 | Last Update: 2022-08-04 16:58:49 |
Give seniors a break on property taxes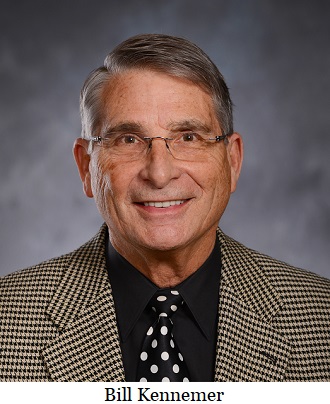 A
now proposed initiative in Oregon is aiming to amend the Oregon Constitution to in order to provide relief to seniors and freeze their property taxes.
"The ability to age safely in place is the number one concern I hear from senior citizens in my community," said Senator Kennemer. "Making these matters worse, are the realities and the impact of the pandemic and skyrocketing inflation. And with many of our seniors on fixed incomes, freezing senior property taxes will empower many seniors to retain their independence and their cherished family home."
In 2019,
House Joint Resolution 25 (HJR 25)
was sponsored by Representative Hayden, now PAC director for the Committee to Pass the Oregon Senior Property Tax Freeze Act. It was part of a larger tax package drafted by Senate and House Republicans aimed at bringing down the high cost of living for working families and small business owners. "In 2019, we were thinking further out about what Oregon would look like when the next recession hits and how could we help families in anticipation of such an event," Hayden stated. "Covid and supply chain and inflation issues created a situation that has devastated working Oregonians and seniors, particularly those on fixed incomes. HJR 25 was blocked by the majority party, so we're going to find another way to get this to the people of Oregon on their ballots."
Rep. Moore-Green said HJR 25 was brought to the floor for consideration 2019 but the bill died on a party-line vote. "When I think about how seniors' buying power for food, prescription drugs, and everyday necessities has been dramatically compromised, this is something we can do to help keep people aging at home." Moore-Green, who serves on the House Health Care Committee, said her interest in petitioning the measure stems from worry that there are not enough senior long-term care facilities and the cost to move people into those facilities, when space is available, is much more expensive for taxpayers than freezing property taxes. "We know it much less expensive for the state to invest in programs like Oregon Project Independence and other social service supports that keep people at home. But those are left behind in every budget cycle. This measure will permanently prioritize the security of seniors in Oregon."
However, Senator Kim Thatcher said for her, the measure boils town to fairness. "At what point has a senior, who is of Medicare age, not paid their fair share," Thatcher asked. "We've talked for years about the need for a homestead exemption for seniors because they are getting gouged in retirement with high income taxes, gas taxes and surcharges, and now they're stuck paying the cost of the CAT tax at a time when they have higher medical bills and prescription drug costs. And every year, as their retirement income dwindles, their property taxes keep climbing. It's simply unfair," said Thatcher.
A D V E R T I S E M E N T

A D V E R T I S E M E N T
To qualify for a ballot title, the petitioners must submit 1,000 valid signatures and go through the ballot titling process with the Secretary of State's Elections Division. Upon achieving a ballot title, the measure will need valid signatures equaling eight percent of the total ballots cast in the upcoming 2022 gubernatorial election to qualify the measure for voter consideration in 2024. Signatures needed to qualify a constitutional measure for the 2022 general election was 149,360; petitioners believe the number will be just slightly higher than that next cycle given the likely increase in voter participation anticipated this November.
"Regardless of that the count needed is, we're going to go chase those signatures," said Rep. Hayden. "When we polled this issue in 2019, 79% of Oregonians – a majority of all age groups and all political parties – stated that they would support this measure. If the legislature won't get it done, then we'll use the power of the initiative system to get this to the people for a vote."
The Committee expects to turn in the signatures to qualify for the title later this fall so that the petitioners can have a full ballot title ready for signature gathering in early 2023.
According to the
text of the initiative
, "A home is eligible for property tax relief in this section for any property tax year when at least one person is 65 years of age or older on or before April 15 immediately preceding the beginning of the property tax year and, either individually or jointly, owns and occupies the home as their primary residence."
Another thing the initiative does for seniors is enforce simplicity. It says that "Each county must have a simple and easily understandable process allowing persons to enroll their home for the property tax relief in this section. Property tax relief starts in the tax year after enrollment."
--Staff Reports
| | |
| --- | --- |
| Post Date: 2022-08-04 06:28:34 | Last Update: 2022-08-03 11:52:40 |
"We can do better than this. It doesn't have to be this way"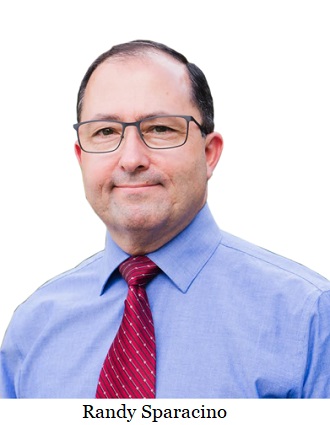 R
andy Sparacino, Mayor of Medford and candidate for Oregon State Senate District 3, calls on Governor Brown to convene a Special Session of the State Legislature to fix
SB 762
, "The Wildfire Bill" which was passed in the 2021 session of the Oregon Legislature. In a released statement, Sparacino expressed profound disappointment in the bill as written and his dedication to advancing meaningful and reasonable fire mitigation policies.
"The consequences of this bill outweigh the good it attempts to do. We are all aware that the vast majority of fires and smoke we endure every summer are burning on government owned land—homeowners are not the problem, and the burden should not be on homeowners to solve it. The Wildland-Urban Interface Map and the underlying bill must be fixed immediately, and I am calling on Governor Brown to convene a special session of the Oregon Legislature before any more property owners receive notices of canceled insurance and increased rates in the midst of ongoing economic challenges.
Southern Oregonians were recently notified via mail of Oregon's new WUI map, which was created as a result of
SB 762
. This letter notified many of us that our homes or properties have been designated as a "high" or "extreme" wildfire risk according to this new map.
Because of the "Wildfire Bill" and the WUI map, many have also received notices from insurance companies informing them of drastic increases in rates or providers declining to renew home policies at their next scheduled renewal.
A D V E R T I S E M E N T

A D V E R T I S E M E N T
In Southern Oregon, we know how important fire readiness is, and our neighbors, cities, and counties have adopted fire-wise programs and worked diligently for many years to effectively manage our land and watersheds.
I support efforts to mitigate the impact of wildfires on our communities and ways we can protect our region from fire, but we can do better than this. It doesn't have to be this way.
Randy Sparacino is the current Mayor of Medford and is
running to represent Oregon's 3rd State Senate district
.
--Staff Reports
| | |
| --- | --- |
| Post Date: 2022-08-03 15:14:50 | Last Update: 2022-08-03 15:51:57 |
Based on recommendations from the Racial Justice Council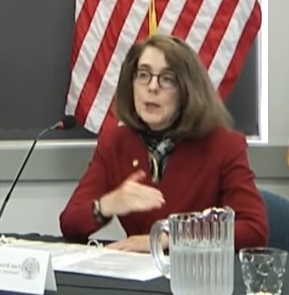 G
overnor Kate Brown has issued
Executive Order 22-15
, which directs state agencies to take specific steps, over several years, to improve equity in state procurement and contracting. The Executive Order is a result of proposals from the
Racial Justice Council
's Procurement and Contracting Equity Workgroup, aimed at embedding equity into state procurement and contracting processes.
"Despite previous work to promote diversity and inclusion in state procurement practices, there continues to be gaps and barriers for businesses owned by people of color, women, and veterans, as well as emerging small businesses," said Governor Brown. "With this order, we will take further steps to promote greater equity in state contracting. I'd like to thank the members of the RJC for their work on developing thoughtful proposals to help us root equity in state procurement and create economic prosperity for all Oregonians."
"The RJC Procurement and Contracting Equity Workgroup proposals push state procurement of goods and services beyond spending by supporting opportunities to narrow the racial wealth gap," said Jan Mason, co-chair of the workgroup. "This Executive Order is a tremendous step towards ensuring our state investments enable equitable opportunities towards wealth mobility, particularly for economically disadvantaged and underrepresented minority-owned businesses."
Executive Order 22-15 includes directives to all state agencies regarding:
Embedding an equity lens in all aspects of state procurement processes
Improving data collection and data transparency
Proactive outreach and engagement
Staff training
Accountability
In addition, the Executive Order includes directives to specific state agencies, including Business Oregon, regarding business support and capacity building; the Oregon Department of Transportation, regarding public works project planning, procurement equity, and contract compliance; and the Department of Administrative Services, regarding an agency-led Procurement Equity Workgroup.
A D V E R T I S E M E N T
A D V E R T I S E M E N T
Executive Order 22-15
rescinds and replaces
Executive Order 18-03
.
In 2020, Governor Brown convened the Racial Justice Council to center the perspectives of Oregon's Black, Indigenous, Native American, Tribal, Latino, Latina, Latinx, Asian, Pacific Islander, and communities of color into state government policies, budget processes, workforce, and structures. In 2021, the Governor signed HB 2167, which codified the RJC and its focus on equity and racial justice into Oregon law — the first state in the country to have such a council. The RJC is focused on six key areas: criminal justice reform and police accountability, housing and homelessness, economic opportunity, health equity, environmental equity, and education recovery.
--Staff Reports
| | |
| --- | --- |
| Post Date: 2022-08-03 14:50:41 | Last Update: 2022-08-03 15:14:50 |
The report was widely panned as politically motivated
T
he National Conference of State Legislators has presented the Oregon Audits Division with its Notable Document Award for the 2022 Advisory Report:
Oregon Can Do More to Mitigate the Alarming Risk of Domestic Terrorism and Violent Extremist Attacks
. At the time,
the report was widely panned
as politically motivated -- notably for downplaying the left-wing violence that has overrun Portland, while focusing on a nearly non-existent "right-wing" threat.
NCSL presented the award for Notable Document in the category of Public Safety to principal auditor Casey Kopcho and Deputy Secretary of State Cheryl Myers on Tuesday, August 2, at the NCSL Legislative Summit in Denver, Colorado. The NCSL is widely regarded as a left-leaning organization.
"I believe Oregon can be an inclusive democracy where all people live free from fear," said Secretary of State Shemia Fagan. "Domestic terrorism is an immediate threat to that vision and we cannot simply wait for the next incident to occur. We must do more to prevent individuals from escalating down the pathway to violence."
A D V E R T I S E M E N T

A D V E R T I S E M E N T
The advisory report — the first state report looking directly at this subject — found that Oregon has one of the highest rates of domestic terrorism and violent extremist attacks in the country, but the state lacks a clear definition of these acts. The Oregon Homeland Security Council can do more to protect Oregonians by establishing a data-driven, statewide strategy to combat domestic violent extremist attacks.
"I'm proud of the work that Casey and the rest of the team did on this important report," said Kip Memmott, director of the Audits Division. "Recent events have highlighted domestic terrorism and violent extremism as a growing risk, both nationwide and in Oregon. The Audits Division is uniquely positioned to analyze these risks and suggest real changes that Oregon's leaders can take to mitigate this threat and better protect all Oregonians."
--Staff Reports
| | |
| --- | --- |
| Post Date: 2022-08-03 11:32:54 | Last Update: 2022-08-03 11:44:28 |
"The current map is simply unacceptable"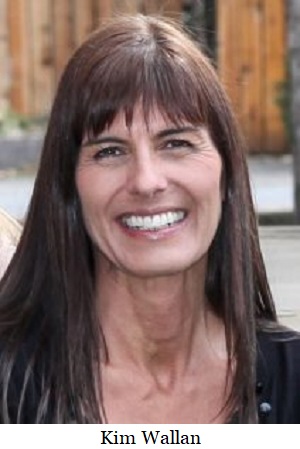 S
tate Representatives Lily Morgan (R-Grants Pass) and Kim Wallan (R-Medford) have sent a
letter to the Governor's Office and the Department of Forestry
calling for a revised wildfire risk map after hearing complaints from their constituents about the current map.
"The current map is simply unacceptable. I am disheartened that my constituents will have to spend their time and energy submitting appeals for an inaccurate map," said Representative Morgan. "This just isn't right."
In the letter, the Representatives describe the concerns of our constituents:
Croplands are included in the WUI map, but should not be
The map includes generalities and does not include specifics on properties, especially in regards to structures on a property
The map uses the assumption that structures are on every property, which is not necessarily true
Inconsistencies with communication about the methodology used in map creation (We have been told both that the maps are created from satellite images and do not take into account actual facts on the ground and also that site visits are unnecessary because the maps are not supposed to vary based on individual properties)
Illogical discrepancies of risk levels in known fire risk locations
The Sourtheast Oregon Representatives had some specific criticisms. They point out, for example, one individual has a home in Jacksonville which was labeled "extreme" risk while their cabin in the Winema-Fremont National Forest was merely "moderate" risk. A second example arose where one half of a duplex was labeled "extreme" risk while the other half of the duplex was not. According to Wallan and Morgan, this is so logically flawed that it calls into question the veracity of the entire exercise of creating these maps.
"Having experienced the tragedy of the arson-caused Labor Day 2020 fires, as well as the devastating smoke that we live with year after year, I am beyond frustrated that this bill and these maps are the way our state has decided to respond to the need for more and better forest management," said Representative Wallan.
Individuals who believe they have an improper risk level on their property currently have until September 21st to submit an appeal to the Oregon Department of Forestry.
--Staff Reports
| | |
| --- | --- |
| Post Date: 2022-08-03 07:44:45 | Last Update: 2022-08-03 11:52:28 |
"SEIU is blatantly attempting to intimidate employees who seek to enforce their rights"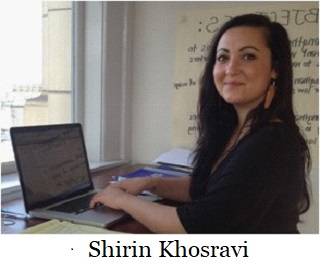 Editor's note: This article first appeared as a blog on the Freedom Foundation website
.
T
he Freedom Foundation is reporting that Staci Trees, an employee of Oregon Department of Transportation, resigned her union membership in December 2020, only to learn that SEIU intended to keep deducting regular dues from paychecks, claiming she had signed a membership agreement authorizing it to do so. The three member Employment Relations Board is made up of Board Chair Adam L. Rhynard, and Board members Lisa M. Umscheid and Shirin Khosravi.
When Trees asked to see the document, however, it was so obviously a forgery that even SEIU couldn't defend its authenticity.
Furious, Trees brought suit in Federal Court against SEIU and the state of Oregon for what amounts to state-facilitated forgery. In addition to First and 14th Amendment claims, the lawsuit included claims for violation state and federal Racketeering Influence and Corrupt Organization -- known as RICO -- statutes.
Trees is the fifth public-sector employee in Oregon alone that the Freedom Foundation has represented in a forgery case against SEIU for unauthorized dues deductions.
SEIU has responded to this lawsuit by suing Trees at the Oregon Employment Relations Board, alleging she committed an unfair labor practice for filing a lawsuit in which she alleged the invalidity of a membership card.
At a July 8 hearing, SEIU attorneys asked the ERB to rule that any claim of invalidity regarding an authorization for deduction of union dues must be filed at the ERB, to the exclusion of any other court, and that Trees' filing a federal lawsuit is itself an Unfair Labor Practice.
"SEIU is blatantly attempting to intimidate employees who seek to enforce their rights in federal court," noted Rebekah Millard, an attorney with the Freedom Foundation, which is representing Trees. "The claims are a last-ditch effort to avoid having SEIU's criminal behavior adjudicated in federal court, where there are vigorous discovery mechanisms and the right to trial by jury."
The unprecedented question of whether Oregon can force public employees to air all disputes over the validity of dues authorizations before one state agency, to the exclusion of federal courts, will now be decided by the ERB -- all of whose members have been appointed by Governor Kate Brown.
Although recused from Trees' case, the newest member of the ERB, Shirin Khosravi, was formerly the in-house counsel for SEIU and, in fact, filed the ULP against Trees.
"This case is a textbook example of why we need federal courts," Millard said. "It's far too easy for any government to rubber stamp its own conduct to the violation of individuals' civil rights."
She continued, "The Supreme Court has firmly rejected the idea that the state can restrict an individual's access to federal court in the context of civil rights claims, but the ERB appears poised to perpetuate that injustice for public employees in Oregon.
A D V E R T I S E M E N T

A D V E R T I S E M E N T
"Freedom Foundation," Millard said, "is prepared to represent Ms. Trees in every court, or board, or tribunal necessary to preserve her rights and validate her claim."
--Grace Helland
| | |
| --- | --- |
| Post Date: 2022-08-02 18:37:47 | Last Update: 2022-08-02 19:16:14 |
3,114 marijuana plants destroyed
O
n July 27, 2022, the Oregon State Police's Southwest Region Drug Enforcement Section team served an illegal marijuana search warrant in Grants Pass, Josephine County.
As a result, 3,114 illegal marijuana plants contained in five large greenhouses were seized, and ultimately destroyed. Three individuals were detained at the scene; one adult male and two juveniles, all of whom have permanent addresses in New York.
Seized during the investigation was one semi-automatic firearm with no serial number.
Additionally, the property is subject to multiple code violations through Josephine County Code Enforcement for human waste, unpermitted structures (greenhouses), and dangerous excavation.
Josephine County say they will move forward with enforcement action against the property owner which could result in the property's closure for one calendar year (illegal drug cultivation) and possible civil forfeiture.
A D V E R T I S E M E N T
A D V E R T I S E M E N T
This was after Jackson County Sheriffs and Medford Police
busted a black-market marijuana grow
seizing approximately 2,748 illegal cannabis plants in seven greenhouses, and 1,000 pounds of processed black-market marijuana. Seven firearms were seized, one having no serial number.
It seems that illegal growers have not been scared out of the state after the 2021 concentration on raids. The
December Special Session
passed SB 893 and SB 5561 to provide more financial assistance to local law enforcement agencies to address the problem of illegal cannabis.
In 2021, Police in four Southern counties raided illegal marijuana grows uncovering 1,793,029 marijuana plants and 988,768 pounds of processed marijuana with a black market value estimated at $2.78 billion. Compare this with nearly $1.2 billion legally sold marijuana in shops for the entire state in 2021.
Police believe the 2021 busts were only a fraction of the illegal marijuana grows across Southern Oregon. These busts also included confiscating at least 315 guns in Jackson and Josephine counties. In Jackson County, sheriffs found enough fentanyl to kill 16,000 people. Fentanyl is being added to drugs and pain killers. Sheriffs also discovered 134 pounds of butane honey oil, a substance extracted from cannabis through a highly volatile process that started numerous fires in 2021.
The investigation is more difficult because the criminal organizations that are growing illegally are not selling it locally. Most, if not all, are transporting the marijuana to various locations back east where they get a higher profit margin, which makes them dedicated, hardened folks, according to the Douglas County Sheriff's Office and Mail Tribune reporter Vickie Aldous.
Counties report that investigations are open and ongoing with detectives working additional leads.
--Donna Bleiler
| | |
| --- | --- |
| Post Date: 2022-07-31 06:57:54 | Last Update: 2022-07-31 07:23:14 |
Air quality violations spanning 10 years
T
he Oregon Department of Environmental Quality under the direction of Richard Whitman has settled the largest fine in agency history on Wednesday with Herbert Malarkey Roofing Co. in north Portland for air quality violations spanning 10 years. According to DEQ, this settlement helps ensure compliance and secure tangible environmental benefits for the community.
The signed settlement agreement, officially called a
Mutual Agreement and Final Order
, lays out corrective actions to support both short- and long-term environmental compliance. The agreement requires Malarkey to submit an Operation, Maintenance and Monitoring Plan for pollution controls that were installed in 2020 within 45 days to DEQ for approval. In addition, Malarkey must report to DEQ monthly to confirm the pollution controls are operating effectively. Both the plan and the monthly reporting requirements will be rolled into Malarkey's updated air quality permit.
Additionally, the agreement directs Malarkey to consider paying up to $1.16 million of the final $1.45 million penalty towards DEQ-approved projects -- known as supplemental environmental projects -- that provide air quality benefits to the surrounding community. The final penalty was reduced from $2.1 million after Malarkey demonstrated fewer avoided costs from the violation.
A D V E R T I S E M E N T
A D V E R T I S E M E N T
"Supplemental environmental projects are a critical remedy for the communities harmed by environmental violations," said Kieran O'Donnell, DEQ Office of Compliance and Enforcement Manager. "This agreement puts Malarkey on track for compliance and gives the company the opportunity to engage with the surrounding community to rectify the violations."
If the company is not able to identify projects that meet DEQ requirements, it must pay the remaining 1.16 million penalty to the State.
--Staff Reports
| | |
| --- | --- |
| Post Date: 2022-07-30 06:31:52 | Last Update: 2022-07-30 09:49:37 |
Will ensure compliance with construction, sanitation, and regulations
O
regon has become the first state on the West Coast approved to operate a
state meat inspection program
. The U.S. Department of Agriculture's Food Safety and Inspection Service just finalized a cooperative agreement with the Oregon Department of Agriculture to launch the program aimed at providing economic opportunity and resilience for Oregon's livestock producers. The agreement grants ODA the authority to inspect meat products produced for shipment within the state. Under the agreement, Oregon's program must develop, administer, and enforce requirements "at least equal to" those imposed under the Federal Meat Inspection Act.
"I am so proud of our state, our partners, and the many ODA staff that helped make Oregon's State Meat Inspection Program a reality," said ODA Director Alexis Taylor. "Two years ago, in the middle of the pandemic, Oregonians and the ag industry came to us when they couldn't move their meat products due to a shortage of inspection services. After much hard work, collaboration, and determination, we designed a program that creates additional opportunities for producers and processors to grow and satisfy local demand."
Federal law requires that meat sold for retail/wholesale markets be processed at a federal or equivalent state inspected facility. Unfortunately, during the pandemic, federally inspected facilities were booked months or years out, meaning Oregon meat producers couldn't get their products into the market. Oregon's cooperative agreement with USDA FSIS will give ODA the authority to inspect with oversight by USDA FSIS. Like the USDA, an ODA inspection will ensure compliance with construction, sanitation, food safety, and humane handling regulations.
The state's program is not meant to compete with USDA. Instead, it complements the federal program and increases the state's capacity by supporting smaller, local businesses to enable them to produce, process and ship statewide. Existing USDA inspected facilities may choose to stay with the federal inspection program or enroll in Oregon's program if it is beneficial to the business. ODA continues to work to serve the changing needs of Oregon's diverse agricultural and food sectors.
A D V E R T I S E M E N T

A D V E R T I S E M E N T
Oregon producers can apply to the State Meat Inspection Program by visiting ODA's State Meat Inspection Program web page or emailing StateMeatInspection@oda.oregon.gov. According to the cooperative agreement, USDA will reimburse the state 50 percent of the program costs. Inspections during normal business hours will be conducted free of charge. Please visit ODA online for more information on Oregon's state meat inspection program and answers to frequently asked questions.
With the addition of Oregon, 28 states now have state meat inspection programs and for more information about state inspection programs nationwide, please visit.
--Staff Reports
| | |
| --- | --- |
| Post Date: 2022-07-30 06:20:56 | Last Update: 2022-07-30 09:53:22 |
"These programs are vital to reuniting Oregonians with their property and assets"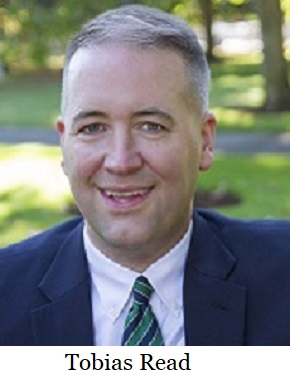 I
n July 2021 -- one year ago -- the Oregon State Treasury completed the successful transition of Oregon's Unclaimed Property and Estates programs from the Department of State Lands.
The transfer, initiated by
SB 454
and approved by the Oregon Legislature in June 2019, moved oversight of the two programs to Treasury while continuing to protect Oregonians' assets. Oregon's Unclaimed Property Program holds more than $880 million in unclaimed funds and other property for owners to claim in perpetuity. The Estates Administration Program safeguards personal estates when Oregonians die without a will and known heirs.
Since the transfer to Treasury, the program has:
Reunited 27,113 claimants with $38,455,535
Reduced claims processing time by 3.5 months
Received and processed $93.1 million in unclaimed property
Escheated $351,095 to the Common School Fund
Investigated over 1,200 estate cases and administered more than 200 estates
Reunited heirs with $2,327,490
Auctioned safety deposit box contents valued at $161,940
Increased staff capacity from 15 FTE to 20 FTE
"These programs are vital to reuniting Oregonians with their property and assets, and I am proud of the team at Treasury that works diligently every day to make this a smooth and effective program," said Oregon Treasurer Tobias Read. "I encourage all Oregonians to go online and check to see if Oregon is holding money that belongs to them, because we want to return every dollar to its rightful owner as quickly and efficiently as possible."
Each fall, companies, nonprofits, and government agencies across the state must report and remit unclaimed property to Oregon State Treasury. During the 2021 reporting period last October -- the first since the program moved to Treasury -- a record $80.8 million was reported, representing property such as uncashed checks, unreturned deposits, forgotten bank accounts, and abandoned safe deposit boxes.
A D V E R T I S E M E N T
A D V E R T I S E M E N T
"The Unclaimed Property and Estates team is here to help reunite people with their assets. We are excited that we have been able to expand our capacity and streamline service for people who file claims with us. I encourage people to search if they have unclaimed property that we are holding for them," said Claudia Ciobanu, Trust Property Director at Treasury.
Oregonians who want to see if the state is holding unclaimed property on their behalf can visit
unclaimed.oregon.gov
and search their name.
--Staff Reports
| | |
| --- | --- |
| Post Date: 2022-07-29 13:14:30 | Last Update: 2022-07-28 16:52:54 |
Read More Articles