On this day, June 4, 1990, Janet Adkins, age 54, of Portland, became the first person to use a suicide machine developed by Dr. Kevorkian. This began a national debate over the right to die.
Also on this day, June 4, 1999 a federal judge in Portland ruled that AT&T must open its cable lines to competitors.
Also on this day, June 4, 2017, a pro-Trump rally and counter-protest in Portland was marked by multiple arrests and clashes.
Indoctrinating youth through social justice summer camp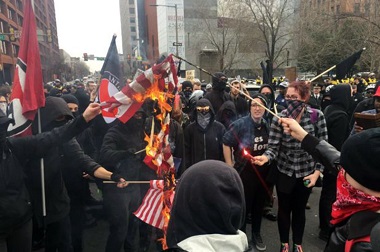 A
n extremist training camp for kids named 'Budding Roses' is back this summer holding their Social Justice Summer Camp, August 12-23 at St. Peter & Paul Church at 247 SE 82nd Ave, Portland. It's directed to youth entering 4th through 8th grades.
They explicitly state they are a non-religious organization despite the venue. However, the church caters to such leftist organizations.
Social justice refers to a political and philosophical theory that focuses on the concept of equity between individuals in society, including equal access to wealth, opportunities, and social privileges.
Budding Roses Camp is aimed at low income and youth of color whose perspectives are discounted and supposedly not taken seriously. The
Budding Roses website
states that the camp is a democratic educational space, where campers identify topics they are interested in learning about, set community ground rules, use restorative justice to resolve conflicts, and lead their own workshops to teach their peers.
Camps during the pandemic were conducted through
activity kits
focused on teaching students the art of processing and raising their voices to promote collective problem solving on issues developed by local radical organizations. Kits included activities from Black Lives Matter, As Black As Resistance, Prison Industrial Complex from Critical Resistance, Walking Tour of Radical Portland, What is Police Abolition, Tear Gas for Portlanders, Transformative Justice Zine, White Supremacy Reflection, and Why Writing People in Prisons and Jails Matter. It is unclear whether these kits will be used this year to explore "social justice issues, youth leadership, arts activism, games and more."
A D V E R T I S E M E N T
A D V E R T I S E M E N T
Community organizing for social justice is a collective action through community organizing that can generate the power to overcome social justice issues and achieve changes that furthers democracy. Most community-organizing work follows Sal Alinsky, which is conducted through task-oriented groups that enable organizational activists to engage directly in collective action for social change with the objective towards socialism.
T
his idea of "Social justice" is wrapped around Governor Kate Brown's changes from constitutional equality to social justice equity.
Social justice initiatives are pursued through government programs via wealth and income redistribution, government subsidies, protected legal status in employment, and even legalized discrimination against privileged groups through fines and taxes or even through purges historically.
Training middle school children the basics for community organizing for social justice is a form of propaganda encouraging them to advocate for dismantling ideas of individual liberty from the U.S. Constitution and the founding of this country as a Republic.
Budding Rose states, "We organize camp as a democratic educational space." The very idea of a 'democratic educational space' seems to be a negative concept to teach minorities, keeping them dependent on government. Add social justice and it wipes out 157 years of overcoming slavery and 235 years of our Republic Constitution.
--Donna Bleiler
| | |
| --- | --- |
| Post Date: 2022-07-29 12:04:37 | Last Update: 2022-07-28 13:43:09 |
"This bridge is a dream come true"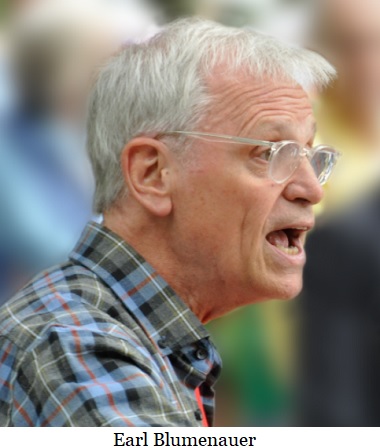 M
ore than 50 community organizations and local businesses will come together in
five block parties this Sunday for an all-day celebration
of Portland's newest car-free bridge, the Congressman Earl Blumenauer Bicycle and Pedestrian Bridge.
The Blumenauer Bridge will provide a vital connection for pedestrians and people biking between two of Portland's fastest growing neighborhoods—Lloyd and the Central Eastside—and beyond.
The Portland Bureau of Transportation is building the Blumenauer Bridge to serve as a vital connection for pedestrians and people biking between two of Portland's fastest growing neighborhoods—Lloyd and the Central Eastside—and beyond.
In the spirit of how this bridge will bring us together, on Sunday July 31, the Portland Bureau of Transportation will host a community gathering to celebrate the formal opening of the new crossing.
Streets just north and south of the bridge will be closed on Sunday for block parties hosting local food and beverage vendors and community groups. The Central Eastside Industrial Council and Go Lloyd, along with The Street Trust and Friends of the Green Loop, are organizing the celebration with PBOT. There will also be an opening ceremony at noon in the South Plaza just south of the bridge, where local leaders, including Congressman Blumenauer and Portland Transportation Commissioner Jo Ann Hardesty will speak.
In all, five block parties are planned as part of a full day of celebration. More than 50 local food vendors, community groups and musicians have signed up for the north and south plazas closest to the bridge. More musicians, vendors, and family friendly activities are planned at three other pop-up block parties that day. Most activity will be from 11 a.m. to 3 p.m., with the opening ceremony at noon. In case of extreme heat, water, snacks, canopies for shade and water misters for cooling will be provided.
A D V E R T I S E M E N T

A D V E R T I S E M E N T
For full details about Sunday's opening day events, which go from 8 a.m. to 10 p.m., see the PBOT website for the Opening Day Celebration for the Congressman Earl Blumenauer Bicycle and Pedestrian Bridge.
"This bridge is a dream come true, and it's a beautiful addition to Portland's network of infrastructure for biking and walking," Rep. Blumenauer said. "This bridge will make it more comfortable for people to bike and walk between the Lloyd and the Central Eastside, and it will make it easier for people all over Portland to get where they need to go by burning calories instead of carbon. I hope to see thousands of people joining my family and me at the bridge on Sunday to celebrate this amazing accomplishment for our community and inspire the next generation to continue Portland's leadership in creating sustainable transportation options for everyone."
--Staff Reports
| | |
| --- | --- |
| Post Date: 2022-07-28 14:48:28 | Last Update: 2022-07-28 13:11:24 |
Landslides have been a problem for decades
T
he Oregon Department of Transportation is looking at options to help keep our south coast highways open in areas that are vulnerable to landslides. As part of this process, they would like to hear from impacted citizens. Following the 2019 Hooskanaden Slide, which closed U.S. 101 between Gold Beach and Brookings for two weeks, ODOT began studying several options to keep highway traffic moving between Port Orford and Brookings.
ODOT will host an
online open house
from July 26 to August 12 where we will discuss these options and offer visitors a chance to provide feedback and share their perspectives.
Landslides and road failures along the southern Oregon coast have been a problem for decades. According to ODOT, these incidents disrupt the local economy, strain emergency services and make it difficult for people to reach essential services. Repairs can be costly and traffic impacts can linger for weeks or months.
This study will identify technically feasible and cost-effective projects and strategies to stabilize potential landslide areas, improve safety and operations along detour routes, and facilitate travel in the aftermath of a landslide.
For more information, visit the
South Coast Slides Study project website
.
--Staff Reports
| | |
| --- | --- |
| Post Date: 2022-07-28 11:54:45 | Last Update: 2022-07-27 13:59:38 |
"Real people were hurt by these delays"
A
ccording to an
audit report
released today by the Secretary of State, the sudden and drastic increase in unemployment claims brought on by the COVID-19 pandemic strained an antiquated unemployment system, creating financial hardships for many Oregonians whose eligible benefits were delayed several months or longer. The findings are outlined in the report entitled "The Pandemic's Effects on Oregonians Exposed Risks and Highlighted the Need to Modernize Oregon's Unemployment Insurance System."
"The goal of a safety net is for it to be there when you need it," said Secretary of State Shemia Fagan. "This audit helps explain why Oregon's unemployment insurance program failed when it was needed most and identifies actionable steps OED can take to make sure help is always available when Oregonians need it most."
In looking back at 2020, the audit finds several key factors that led to a breakdown in the systems of the Oregon Employment Department -- headed by director David Gerstenfeld.
Prior audits in 2012, 2015, and 2020 identified outdated, inefficient, difficult to update systems that hindered the agency's ability to pay out benefits quickly, especially during economic downturns.
OED's phone-based system was overwhelmed by an unprecedented influx in calls. The agency did not have enough physical phone lines or staff to be able to answer all the additional calls they were getting.
The agency had to staff up quickly and implement multiple new federal programs Congress created in the wake of business closures caused by COVID-19.
OED has addressed some of these shortcomings and had one of the lowest unemployment fraud levels in 2020. Other areas are still in need of improvement.
A D V E R T I S E M E N T
A D V E R T I S E M E N T
The audit's recommendations focus on areas where the OED can improve systems ahead of future surges in unemployment. Key recommendations include:
Monitor data to identify claims that have not been reviewed within a set period.
Make use of the modernized IT system to reduce data errors, make use of different communications channels including texting, improve systems for uploading documents online and tracking claims online, continue to make communication available in languages other than English, and more.
Study the creating of an ombuds office to help claimants navigate the complexities of the UI system.
"Real people were hurt by these delays," said Secretary Fagan. "Without an ombuds office, people struggling to navigate a complex system had no one to advocate for them. Creating an ombuds office is a practical recommendation to fix a gap in services and help build trust in state government. Ombuds programs currently fill important roles in state government, such as the Office of Small Business Assistance here at the Secretary of State's office."
--Staff Reports
| | |
| --- | --- |
| Post Date: 2022-07-28 06:18:10 | Last Update: 2022-07-27 11:54:45 |
Pollution levels could be unhealthy for sensitive groups
T
he Oregon Department of Environmental Quality, Southwest Clean Air Agency, and Lane Region Air Protection Agency issued an air quality advisory Tuesday for the Portland/Vancouver metro areas and Willamette Valley due to elevated levels of ozone pollution, or smog.
DEQ expects ozone pollution to reach levels this afternoon that could be unhealthy for sensitive groups, including children, people over 65, pregnant women and people with heart disease or respiratory conditions. Health officials recommend sensitive groups limit outdoor activity when pollution levels are high.
DEQ expects the air quality advisory to last until Saturday night.
DEQ urges residents to protect their health and limit activities that cause pollution during the heat wave. Recommendations include:
Limit driving by using public transit, carpooling or other alternative transportation.
Avoid unnecessary engine idling.
Refuel vehicles during cooler evening hours.
Postpone mowing the lawn or using leaf blowers.
Postpone painting and aerosol spray projects.
A D V E R T I S E M E N T
A D V E R T I S E M E N T
Smog irritates the eyes, nose and lungs, and contributes to breathing problems. Ozone forms when hot temperatures and low winds combine with pollution from cars, gas-powered engines and chemicals in paints and aerosols. These air pollutants react with sunlight and heat to produce ozone and haze.
Ozone pollution increases throughout the day with exposure to sunlight, so pollution levels tend to be highest during afternoons and early evenings. Air quality monitors may show good air quality in the morning, then quickly jump to unhealthy levels later in the day.
--Staff Reports
| | |
| --- | --- |
| Post Date: 2022-07-27 14:20:34 | Last Update: 2022-07-27 14:34:57 |
Say it will expand domestic manufacturing, grow high-tech workforce
O
regon Governor Kate Brown, joined by a bipartisan group of Western state governors,
has called on Congress
to stay in session as long as is necessary to immediately pass the CHIPS Act, which would expand semiconductor manufacturing in the United States.
"Oregon is a leader in semiconductor development, and we need Congress to act now to ensure the United States continues to lead the way in technology and manufacturing," said Governor Kate Brown. "Every state in the nation is impacted by the semiconductor shortage. The investments made by the CHIPS Act will expand domestic semiconductor manufacturing and grow our high-tech workforce, which is critical for our businesses and working families."
Western states represent over half of the top 15 semiconductor workforces in the United States. Joining Governor Brown in submitting the letter to Congress were Idaho Governor Brad Little, Washington Governor Jay Inslee, Arizona Governor Doug Ducey, North Dakota Governor Doug Burgum, New Mexico Governor Michelle Lujan Grisham, and Wyoming Governor Mark Gordon.
--Staff Reports
| | |
| --- | --- |
| Post Date: 2022-07-27 10:28:06 | Last Update: 2022-07-26 10:34:41 |
The Board was created to protect against the high costs of prescription drugs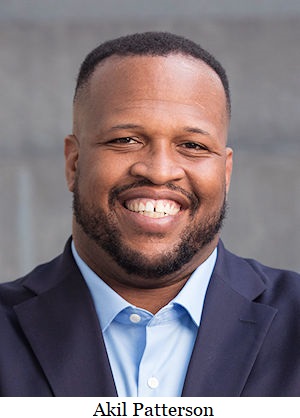 T
he Prescription Drug Affordability Board will meet on August 3 at 9:30am to
consider several items
.
The Prescription Drug Affordability Board consists of five members and three alternates appointed by the governor. The Board was created by
SB 844
during the 2021 regular session to protect Oregon residents, state and local governments, commercial health plans, health care providers, pharmacies, and other stakeholders in the health care system in Oregon from the high costs of prescription drugs.​ The board includes Akil Patterson, Chair, Shelley Bailey, Vice Chair, Daniel Hartung, and Richard Bruno. Persons wishing to participate should
register in advance
.
To sign up for public comment, email your request to Prescription Drug Affordability Board at
pdab@dcbs.oregon.gov
24 hours before the meeting. Include your name, organization, and the related agenda item. Written comments need to be provided 72 hours prior to scheduled meeting. Any written comments after 72 hours will be included for board consideration at the next meeting. Send comments to
pdab@dcbs.oregon.gov
and include your name, organization, and the related agenda item.
Among the items to be considered is distinguishing between recommendations in Sections 5 and 7 in
SB 844
SECTION 5. No later than December 31 of each year, the Prescription Drug Affordability Board shall report to the Health Care Cost Growth Target program established in ORS 442.386 and to the interim committees of the Legislative Assembly related to health, in the manner provided in ORS 192.245, the following information:
(1) Price trends for the list of prescription drugs provided to the board by the Department of Consumer and Business Services under section 2 (1) of this 2021 Act;
(2) The prescription drugs that were reviewed under section 2 of this 2021 Act; and
(3) Recommendations, if any, for legislative changes necessary to make prescription drug products more affordable in this state


SECTION 7. (1) The Prescription Drug Affordability Board shall study the entire prescription drug distribution and payment system in this state and polices adopted by other states and countries that are designed to lower the list price of prescription drugs including but not limited to the following options: (a) Establishing upper payment limits for all financial transactions in this state involving a drug and specifying the methodology used to determine the upper payment limit that does not undermine the viability of any part of the prescription drug supply chain;
(b) Using a reverse auction marketplace for the purchase of prescription drugs by state and local governments; and
(c) Implementing a bulk purchasing process for state and local governments to purchase prescription drugs.
(2) No later than December 31, 2022, the board shall complete the study described in subsection (1) of this section and report to the interim committees of the Legislative Assembly related to health in the manner provided in ORS 192.245:
(a) The board's findings including findings for each option described in subsection (1) of this section; and
(b) Recommendations for policies to lower the list prices of prescription drugs sold in this state and for legislative changes necessary to implement the policies.

--Staff Reports
| | |
| --- | --- |
| Post Date: 2022-07-27 07:07:07 | Last Update: 2022-07-26 18:06:03 |
There are very few facilities in Oregon for live fire training
I
nitiative Petition 17 -- now
ballot measure 114
-- recently approved to appear on the ballot in November, has been described as "the most extreme"
gun control measure
in the country. While the media has portrayed the measure simply about "large capacity magazines" and "permits to purchase" it, in fact, goes much further than that. The Chief Petitioners are Walter John Knutson, III, Michael Z. Cahana, and Marilyn Keller.
Before a person can get a "permit" to purchase -- not carry, or bear -- a firearm they will be required to take a class from police, or someone approved by police. Firearms instructors who teach concealed handgun license classes will not be eligible. In addition to gun safety, the class must include instruction on storage and transportation, state and federal laws, and the impacts of homicide and suicide.
Furthermore, the class must include live fire. There are very few facilities in Oregon for live fire training and most of them are private organizations not open to the public. The measure does not require that these classes be made available by law enforcement and has no provision for funding them. There are no caps on the fees that may be charged for the classes should anyone actually provide them.
After a person completes the required class -- and there are no exceptions for police or even firearms dealers -- they may then apply to the local police or sheriff for a permit to purchase.
Once the application has been made, the Oregon State Police must conduct a background check on the applicant. There is no time limit on how long the OSP can take to complete the check. Current wait times for gun purchase background checks have exceeded two years for some applicants.
A D V E R T I S E M E N T
A D V E R T I S E M E N T
If the background check clears the applicant, the sheriff or chief of police has 30 days to issue or deny a permit to purchase. The State Police and the local police may conduct any investigation they want to on the applicant. There are no limits to what they can ask or demand personal information on. That would include your social media accounts, information on your friends and family or your financial records.
If, after 30 days, you are approved, the permit does NOT allow you to buy a firearm. It just allows you to submit to a second background check from the Oregon State Police, which, once again, can take as long as the police choose to take. These background checks can take literarily forever. The fee for the permit is $65.00 and it must be renewed every 5 years.
The measure also calls for a public database of anyone attempting to get a permit which can include any personal information such as home address and phone number.
The measure also bans most firearms ammunition magazines. Any magazine over 10 rounds (the most common modern magazines) will be banned from future sales. Any that are already owned will be restricted to your home or trips to approved places like shooting ranges. The magazines cannot be loaded and must be transported locked up. You will not be allowed to transfer any existing magazines except upon your death.
A D V E R T I S E M E N T
A D V E R T I S E M E N T
The magazine ban will effectively ban most sporting shotguns since their tubular magazines are capable of holding more than ten rounds of certain shotgun shells.
Sheriffs around the state have reported that they have neither the manpower nor facilities to provide the required training. Currently no local police departments have any kind of process for providing the required permits. The Oregon State Sheriff's Association has estimated the first year costs of the program will be 40 million dollars with subsequent years costing nearly as much. The sponsors of the measure have stated that they have no plans for determine where the funds to administer the program will come from.
A Colorado judge recently issued a
temporary restraining order against a magazine ban
in Boulder County.
--Emil Sanders
| | |
| --- | --- |
| Post Date: 2022-07-26 11:37:52 | Last Update: 2022-07-26 20:57:41 |
Emergency declaration applies to 25 Oregon counties through July 31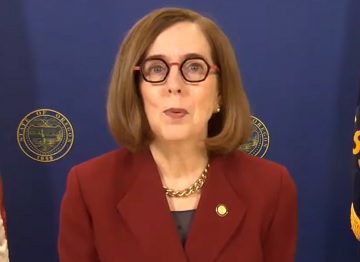 G
overnor Kate Brown today
declared a state of emergency
in 25 Oregon counties, from July 25 through July 31, to ensure additional resources are available to respond to forecasted excessively high temperatures. Multiple days of extreme heat with little or no cooling overnight may also impact critical infrastructure, causing utility outages and transportation disruptions.
"With many parts of Oregon facing a high heat wave, it is critical that every level of government has the resources they need to help keep Oregonians safe and healthy," said Governor Brown. "I encourage everyone to take proactive steps to keep themselves and their families safe, including drinking plenty of fluids, taking advantage of cooling centers, and checking in on neighbors, friends, and loved ones."
The Governor has directed the Oregon Department of Emergency Management (OEM) to activate the state's Emergency Coordination Center to coordinate essential protective measures. She has also directed state agencies to provide any assistance requested by OEM to support response efforts.
A D V E R T I S E M E N T
A D V E R T I S E M E N T
Heat-related illnesses are preventable — all Oregonians are encouraged to learn the symptoms of heat stroke, heat exhaustion and other heat-related illnesses. Oregonians who do not have air conditioning in their homes are strongly encouraged to make a plan today to find a cool location they can access during the heat wave. To find cooling centers in Oregon, call 211, which will be operating 24/7 during the heat wave, or visit their
website
.
Additionally, all Oregonians are asked to check in on vulnerable friends, family, and neighbors who may be susceptible to extreme heat to help them access ways to stay safe.
--Staff Reports
| | |
| --- | --- |
| Post Date: 2022-07-26 09:21:30 | Last Update: 2022-07-26 11:37:52 |
The Fish and Wildlife Commission determined that ten state agencies can play a role
In July 2021, the Oregon Fish and Wildlife Commission reclassified the Marbled Murrelet from threatened to endangered under the Oregon Endangered Species Act. The purpose of this agenda item is for the Commission to determine the role of Department-owned lands in the conservation of Marbled Murrelets. Agency staff will also provide an update on the determinations of roles by other state land owning and managing agencies in the conservation of the Marbled Murrelet.
The most direct effect of listing a species as threatened or endangered under the OESA is through management decisions on state-owned, managed, or leased lands. The OESA requires that state agencies comply with survival guidelines adopted by the Commission (or alternative process as described in ORS 496.182(3)) and requires particular state agencies to develop plans for the management and protection of endangered species (ORS 496.182(8), OAR 635-100-0140(6)). Survival guidelines are quantifiable and measurable guidelines necessary to ensure the survival of individual members of the species (OAR 635-100-0100(13)). Survival guidelines serve as interim protection measures until endangered species management plans are developed, completed, and approved by applicable state agencies (required within 18 months of uplisting) and then subsequently reviewed and approved by the Commission (required within 24 months of uplisting) (ORS 496.182(8)(a)(C), (D)).
The OESA and administrative rules require that within four months of the listing decision, the Commission, in consultation and cooperation with the state land owning and managing agencies, determines which land owning or managing agencies can play a role in conservation of the species (ORS 496.182(8)(a)). In November 2021, the
Commission determined
that ten state agencies that that own, manage or lease lands, can play a role in the conservation of the Marbled Murrelet on their respective state lands and subsequently notified those agencies of their obligation to develop endangered species management plans. The agencies and a summary of efforts to date are:
Oregon Department of Forestry (ODF): The Board of Forestry determined in March 2022 that ODF's role on ODF-managed lands, will be a contribution to conservation of Marbled Murrelets. This contribution to conservation is designed to support stable or increasing population and habitat trends, by protecting occupied habitat and improving habitat conditions, and is based on existing take avoidance policies and other commitments under their current Forest Management Plan.
Oregon Parks and Recreation Department (OPRD): Role(s) still being determined. There is likely to be more than one role given different property objectives.
Oregon Department of State Lands (ODSL): Role(s) still being determined. There is likely to be more than one role given different property objectives.
Oregon Department of Transportation (ODOT): On ODOT's actively managed and maintained lands, they will continue to meet survival guideline requirements for Marbled Murrelets by following established ODOT practices with a goal of take avoidance. As road builders and maintainers of roads and rights of way, ODOT's role in Marbled Murrelet conservation and management is to avoid take when possible. ODOT intends to contribute to recovery on federally-funded state highway projects that impact Marbled Murrelet habitat. If a situation arises where ODOT cannot avoid take, ODOT would minimize take to the greatest extent practicable through coordination with the Department and U.S. Fish and Wildlife Service and provide reasonable and prudent mitigation measures.
Oregon Military Department (OMD): Role(s) still being determined on the one property which also has a federal consultation nexus through proposed activities on Camp Rilea.
Oregon Department of Corrections (ODOC): One property (Shutter Creek Correctional Institute) has 20 acres of moderate and high probability murrelet nesting habitat. Property ownership is currently being transferred to the federal government or another state agency. Given the uncertainty with this timeline, ODOC is proceeding with the role determination and endangered species management plan development.
Oregon Department of Aviation (ODA): Role(s) still being determined.
Oregon Youth Authority (OYA): OYA's role is largely focused on protections for existing stands of trees on their Tillamook Youth Correctional Facility. No murrelet observations have been recorded and there is no indication of existing or prior nesting activities.
Oregon Watershed Enhancement Board (OWEB): Role(s) still being determined. There is likely to be more than one role given different property objectives.
Following the Commission's determination of the agencies that can play a role in the conservation of the Marbled Murrelet, each agency is required to determine the role its state land will serve in the conservation of the Marbled Murrelet. An agency's role may include, but is not limited to:
Conservation (i.e., the use of methods and procedures necessary to bring the marbled murrelet to the point at which the measures provided under ORS 496.171 to 496.182 are no longer necessary. These measures and procedures include, but are not limited to, activities associated with scientific resource management such as research, census taking, law enforcement, habitat acquisition and maintenance, habitat protection, and restoration, propagation, and transplantation)
Contribution toward conservation, or
Take avoidance, as specified in the survival guidelines for the Marbled Murrelet (OAR 635-100-0137).
In making their role determinations, each state agency needs to balance each of the following:
The statutory or constitutional requirements, rules and policies applicable to the agency's programs
The social and economic impacts that conservation would have on the State of Oregon
The conservation needs of the Marbled Murrelet (ODFW 2021. Chapter 2)
The defined purpose of the state land the agency owns or manages, and
The roles that land other than state land will play in the conservation of the species
The agencies must balance these five factors consistent with the biological aspects of the Marbled Murrelet biology identified by the Department (ODFW 2021), and the statutory or constitutional obligations of each of the agencies (including the land's statutory purpose).
--Staff Reports
| | |
| --- | --- |
| Post Date: 2022-07-25 12:24:41 | Last Update: 2022-07-25 13:01:32 |
The majority of gun homicides are related to group/network involved individuals
D
espite
enabling the "Defund the Police" movement
, Portland Mayor Ted Wheeler has now issued an
Emergency Declaration on Gun Violence
to address the mounting problem of gun violence in Portland.
In his declaration, Wheeler has tasked various city departments with measures aimed at curbing gun-related violence. Critics noted that Wheeler, who ended the Gang Enforcement Task Force, euphemistically targets gangs by noting that "research shows that the majority of gun homicides and shootings in Portland are related to group/network involved individuals." The phrase "Group/Network" indicates gang activity, according to experts.
In his declaration, he calls out the Portland Bureau of Transportation, asking them "to help address gun violence hot spots in the public right-of-way, including but not limited to and in coordination with the Commissioner-in-Charge, expedited permitting for community events identified by the Incident Commander related to gun violence, place-based interventions like modification of traffic flow, and increased lighting in areas within PBOT's control."
Wheeler called on Portland Parks and Recreation, to take measures "as to management of parks, including but not limited to and in coordination with the Commissioner-in-Charge expedited permitting for community and Parks events identified by the Incident Commander related to gun violence, park staffing, and hours of operation. "
He has even tasked Safer Summer PDX 2022 to "coordinate relevant City services to combine resources and personnel necessary to address gun violence through a variety of approaches, including outreach to individuals most at risk of being victimized by or perpetrating gun violence, procurement of services and issuance of grants to aid in the prevention of and response to gun violence."
Kevin Starrett, the director of the Oregon Firearms Federation commented "Ted Wheeler has promised to address skyrocketing crime by offering the most violent offenders 'life coaches.' We think the millions wasted on that would be better spent helping the law abiding to protect themselves. Because clearly the Portland Police can't."
According to the document, "from January 1, 2022 to June 30, 2022, there were 673 shooting incidents in the City of Portland."
--Staff Reports
| | |
| --- | --- |
| Post Date: 2022-07-24 15:32:21 | Last Update: 2022-07-24 20:35:58 |
The county's many scenic attractions provide a suitable backdrop
A
growing number of matrimony-minded couples are tying the knot on the North Coast of Oregon –
according to the Clatsop County Clerk's Office
, whose many duties include issuing marriage licenses.
County Clerk Tracie Krevanko said her office is processing more and more marriage licenses – about two dozen each week, or roughly triple the usual number, from couples from all over the United States who've decided that Clatsop County's many scenic attractions provide a suitable backdrop for their exchanges of vows.
"When you add up the local people wanting to get married with out-of-state couples, we are having a lot of people wanting to get a license. If your wedding date is getting close, there are a few things we want engaged couples to know," Krevanko said.
"A marriage license must be obtained at least three business days before the wedding and with this wedding rush, we strongly encourage people to
go online
to make their appointment," she said.
A D V E R T I S E M E N T
A D V E R T I S E M E N T
If wedding bells are in your future, be aware that while the Clatsop Clerk's Office currently is not performing wedding ceremonies, it does offers a list of officiants on it's
webpage
.
REQUIREMENTS FOR A MARRIAGE LICENSE:
Valid identification is required for each applicant
Both parties must be 18 years old (or 17 years old with parental or legal guardian's consent)
Medical examinations and blood tests are not required
Oregon State does not allow a marriage of first cousins or nearer kin
A license can be issued on the day after the final date of divorce
WAITING PERIOD
There is a 3-day waiting period before the license may be used
Once the waiting period has passed, the license is valid for 60-days
The waiting period may be waived, contact the Clerk's office for more information
COST of LICENSE
The non-refundable fee to activate a marriage license is $60.00
The license is not valid until the activation fee has been paid
Check/money orders should be made payable to Clatsop County Clerk. Cash, credit and debit cards are also accepted
Marriage parties will need to identify on the application the legal names they will take after the ceremony.
--Ben Fisher
| | |
| --- | --- |
| Post Date: 2022-07-24 09:24:30 | Last Update: 2022-07-24 09:59:12 |
Read More Articles