On this day, June 4, 1990, Janet Adkins, age 54, of Portland, became the first person to use a suicide machine developed by Dr. Kevorkian. This began a national debate over the right to die.
Also on this day, June 4, 1999 a federal judge in Portland ruled that AT&T must open its cable lines to competitors.
Also on this day, June 4, 2017, a pro-Trump rally and counter-protest in Portland was marked by multiple arrests and clashes.
"The current map is simply unacceptable"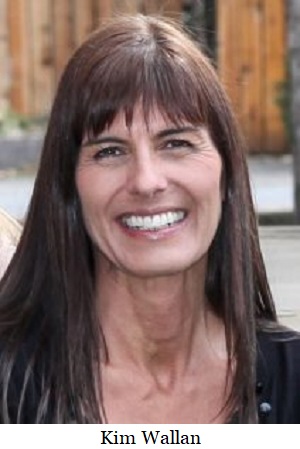 S
tate Representatives Lily Morgan (R-Grants Pass) and Kim Wallan (R-Medford) have sent a
letter to the Governor's Office and the Department of Forestry
calling for a revised wildfire risk map after hearing complaints from their constituents about the current map.
"The current map is simply unacceptable. I am disheartened that my constituents will have to spend their time and energy submitting appeals for an inaccurate map," said Representative Morgan. "This just isn't right."
In the letter, the Representatives describe the concerns of our constituents:
Croplands are included in the WUI map, but should not be
The map includes generalities and does not include specifics on properties, especially in regards to structures on a property
The map uses the assumption that structures are on every property, which is not necessarily true
Inconsistencies with communication about the methodology used in map creation (We have been told both that the maps are created from satellite images and do not take into account actual facts on the ground and also that site visits are unnecessary because the maps are not supposed to vary based on individual properties)
Illogical discrepancies of risk levels in known fire risk locations
The Sourtheast Oregon Representatives had some specific criticisms. They point out, for example, one individual has a home in Jacksonville which was labeled "extreme" risk while their cabin in the Winema-Fremont National Forest was merely "moderate" risk. A second example arose where one half of a duplex was labeled "extreme" risk while the other half of the duplex was not. According to Wallan and Morgan, this is so logically flawed that it calls into question the veracity of the entire exercise of creating these maps.
"Having experienced the tragedy of the arson-caused Labor Day 2020 fires, as well as the devastating smoke that we live with year after year, I am beyond frustrated that this bill and these maps are the way our state has decided to respond to the need for more and better forest management," said Representative Wallan.
Individuals who believe they have an improper risk level on their property currently have until September 21st to submit an appeal to the Oregon Department of Forestry.
--Staff Reports
| | |
| --- | --- |
| Post Date: 2022-08-03 07:44:45 | Last Update: 2022-08-03 11:52:28 |