"We can do better than this. It doesn't have to be this way"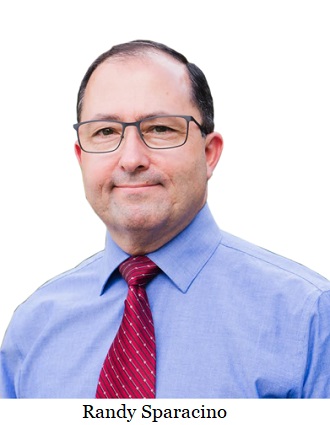 R
andy Sparacino, Mayor of Medford and candidate for Oregon State Senate District 3, calls on Governor Brown to convene a Special Session of the State Legislature to fix
SB 762
, "The Wildfire Bill" which was passed in the 2021 session of the Oregon Legislature. In a released statement, Sparacino expressed profound disappointment in the bill as written and his dedication to advancing meaningful and reasonable fire mitigation policies.
"The consequences of this bill outweigh the good it attempts to do. We are all aware that the vast majority of fires and smoke we endure every summer are burning on government owned land—homeowners are not the problem, and the burden should not be on homeowners to solve it. The Wildland-Urban Interface Map and the underlying bill must be fixed immediately, and I am calling on Governor Brown to convene a special session of the Oregon Legislature before any more property owners receive notices of canceled insurance and increased rates in the midst of ongoing economic challenges.
Southern Oregonians were recently notified via mail of Oregon's new WUI map, which was created as a result of
SB 762
. This letter notified many of us that our homes or properties have been designated as a "high" or "extreme" wildfire risk according to this new map.
Because of the "Wildfire Bill" and the WUI map, many have also received notices from insurance companies informing them of drastic increases in rates or providers declining to renew home policies at their next scheduled renewal.
A D V E R T I S E M E N T
A D V E R T I S E M E N T
In Southern Oregon, we know how important fire readiness is, and our neighbors, cities, and counties have adopted fire-wise programs and worked diligently for many years to effectively manage our land and watersheds.
I support efforts to mitigate the impact of wildfires on our communities and ways we can protect our region from fire, but we can do better than this. It doesn't have to be this way.
Randy Sparacino is the current Mayor of Medford and is
running to represent Oregon's 3rd State Senate district
.
--Staff Reports
| | |
| --- | --- |
| Post Date: 2022-08-03 15:14:50 | Last Update: 2022-08-03 15:51:57 |