On this day, June 4, 1990, Janet Adkins, age 54, of Portland, became the first person to use a suicide machine developed by Dr. Kevorkian. This began a national debate over the right to die.
Also on this day, June 4, 1999 a federal judge in Portland ruled that AT&T must open its cable lines to competitors.
Also on this day, June 4, 2017, a pro-Trump rally and counter-protest in Portland was marked by multiple arrests and clashes.
Based on recommendations from the Racial Justice Council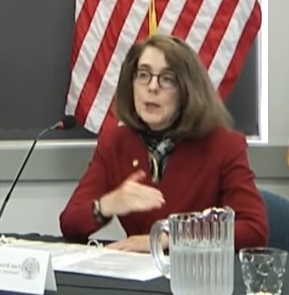 G
overnor Kate Brown has issued
Executive Order 22-15
, which directs state agencies to take specific steps, over several years, to improve equity in state procurement and contracting. The Executive Order is a result of proposals from the
Racial Justice Council
's Procurement and Contracting Equity Workgroup, aimed at embedding equity into state procurement and contracting processes.
"Despite previous work to promote diversity and inclusion in state procurement practices, there continues to be gaps and barriers for businesses owned by people of color, women, and veterans, as well as emerging small businesses," said Governor Brown. "With this order, we will take further steps to promote greater equity in state contracting. I'd like to thank the members of the RJC for their work on developing thoughtful proposals to help us root equity in state procurement and create economic prosperity for all Oregonians."
"The RJC Procurement and Contracting Equity Workgroup proposals push state procurement of goods and services beyond spending by supporting opportunities to narrow the racial wealth gap," said Jan Mason, co-chair of the workgroup. "This Executive Order is a tremendous step towards ensuring our state investments enable equitable opportunities towards wealth mobility, particularly for economically disadvantaged and underrepresented minority-owned businesses."
Executive Order 22-15 includes directives to all state agencies regarding:
Embedding an equity lens in all aspects of state procurement processes
Improving data collection and data transparency
Proactive outreach and engagement
Staff training
Accountability
In addition, the Executive Order includes directives to specific state agencies, including Business Oregon, regarding business support and capacity building; the Oregon Department of Transportation, regarding public works project planning, procurement equity, and contract compliance; and the Department of Administrative Services, regarding an agency-led Procurement Equity Workgroup.
A D V E R T I S E M E N T
A D V E R T I S E M E N T
Executive Order 22-15
rescinds and replaces
Executive Order 18-03
.
In 2020, Governor Brown convened the Racial Justice Council to center the perspectives of Oregon's Black, Indigenous, Native American, Tribal, Latino, Latina, Latinx, Asian, Pacific Islander, and communities of color into state government policies, budget processes, workforce, and structures. In 2021, the Governor signed HB 2167, which codified the RJC and its focus on equity and racial justice into Oregon law — the first state in the country to have such a council. The RJC is focused on six key areas: criminal justice reform and police accountability, housing and homelessness, economic opportunity, health equity, environmental equity, and education recovery.
--Staff Reports
| | |
| --- | --- |
| Post Date: 2022-08-03 14:50:41 | Last Update: 2022-08-03 15:14:50 |
The report was widely panned as politically motivated
T
he National Conference of State Legislators has presented the Oregon Audits Division with its Notable Document Award for the 2022 Advisory Report:
Oregon Can Do More to Mitigate the Alarming Risk of Domestic Terrorism and Violent Extremist Attacks
. At the time,
the report was widely panned
as politically motivated -- notably for downplaying the left-wing violence that has overrun Portland, while focusing on a nearly non-existent "right-wing" threat.
NCSL presented the award for Notable Document in the category of Public Safety to principal auditor Casey Kopcho and Deputy Secretary of State Cheryl Myers on Tuesday, August 2, at the NCSL Legislative Summit in Denver, Colorado. The NCSL is widely regarded as a left-leaning organization.
"I believe Oregon can be an inclusive democracy where all people live free from fear," said Secretary of State Shemia Fagan. "Domestic terrorism is an immediate threat to that vision and we cannot simply wait for the next incident to occur. We must do more to prevent individuals from escalating down the pathway to violence."
A D V E R T I S E M E N T
A D V E R T I S E M E N T
The advisory report — the first state report looking directly at this subject — found that Oregon has one of the highest rates of domestic terrorism and violent extremist attacks in the country, but the state lacks a clear definition of these acts. The Oregon Homeland Security Council can do more to protect Oregonians by establishing a data-driven, statewide strategy to combat domestic violent extremist attacks.
"I'm proud of the work that Casey and the rest of the team did on this important report," said Kip Memmott, director of the Audits Division. "Recent events have highlighted domestic terrorism and violent extremism as a growing risk, both nationwide and in Oregon. The Audits Division is uniquely positioned to analyze these risks and suggest real changes that Oregon's leaders can take to mitigate this threat and better protect all Oregonians."
--Staff Reports
| | |
| --- | --- |
| Post Date: 2022-08-03 11:32:54 | Last Update: 2022-08-03 11:44:28 |
"The current map is simply unacceptable"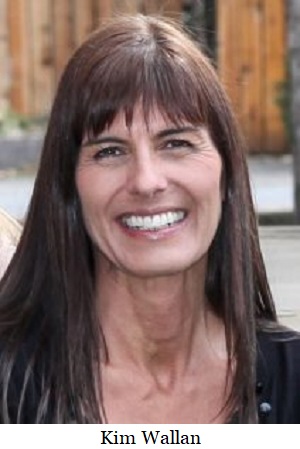 S
tate Representatives Lily Morgan (R-Grants Pass) and Kim Wallan (R-Medford) have sent a
letter to the Governor's Office and the Department of Forestry
calling for a revised wildfire risk map after hearing complaints from their constituents about the current map.
"The current map is simply unacceptable. I am disheartened that my constituents will have to spend their time and energy submitting appeals for an inaccurate map," said Representative Morgan. "This just isn't right."
In the letter, the Representatives describe the concerns of our constituents:
Croplands are included in the WUI map, but should not be
The map includes generalities and does not include specifics on properties, especially in regards to structures on a property
The map uses the assumption that structures are on every property, which is not necessarily true
Inconsistencies with communication about the methodology used in map creation (We have been told both that the maps are created from satellite images and do not take into account actual facts on the ground and also that site visits are unnecessary because the maps are not supposed to vary based on individual properties)
Illogical discrepancies of risk levels in known fire risk locations
The Sourtheast Oregon Representatives had some specific criticisms. They point out, for example, one individual has a home in Jacksonville which was labeled "extreme" risk while their cabin in the Winema-Fremont National Forest was merely "moderate" risk. A second example arose where one half of a duplex was labeled "extreme" risk while the other half of the duplex was not. According to Wallan and Morgan, this is so logically flawed that it calls into question the veracity of the entire exercise of creating these maps.
"Having experienced the tragedy of the arson-caused Labor Day 2020 fires, as well as the devastating smoke that we live with year after year, I am beyond frustrated that this bill and these maps are the way our state has decided to respond to the need for more and better forest management," said Representative Wallan.
Individuals who believe they have an improper risk level on their property currently have until September 21st to submit an appeal to the Oregon Department of Forestry.
--Staff Reports
| | |
| --- | --- |
| Post Date: 2022-08-03 07:44:45 | Last Update: 2022-08-03 11:52:28 |
"SEIU is blatantly attempting to intimidate employees who seek to enforce their rights"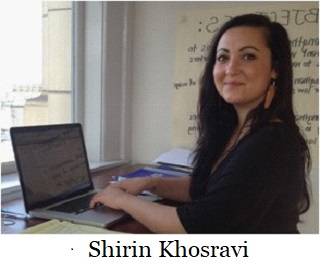 Editor's note: This article first appeared as a blog on the Freedom Foundation website
.
T
he Freedom Foundation is reporting that Staci Trees, an employee of Oregon Department of Transportation, resigned her union membership in December 2020, only to learn that SEIU intended to keep deducting regular dues from paychecks, claiming she had signed a membership agreement authorizing it to do so. The three member Employment Relations Board is made up of Board Chair Adam L. Rhynard, and Board members Lisa M. Umscheid and Shirin Khosravi.
When Trees asked to see the document, however, it was so obviously a forgery that even SEIU couldn't defend its authenticity.
Furious, Trees brought suit in Federal Court against SEIU and the state of Oregon for what amounts to state-facilitated forgery. In addition to First and 14th Amendment claims, the lawsuit included claims for violation state and federal Racketeering Influence and Corrupt Organization -- known as RICO -- statutes.
Trees is the fifth public-sector employee in Oregon alone that the Freedom Foundation has represented in a forgery case against SEIU for unauthorized dues deductions.
SEIU has responded to this lawsuit by suing Trees at the Oregon Employment Relations Board, alleging she committed an unfair labor practice for filing a lawsuit in which she alleged the invalidity of a membership card.
At a July 8 hearing, SEIU attorneys asked the ERB to rule that any claim of invalidity regarding an authorization for deduction of union dues must be filed at the ERB, to the exclusion of any other court, and that Trees' filing a federal lawsuit is itself an Unfair Labor Practice.
"SEIU is blatantly attempting to intimidate employees who seek to enforce their rights in federal court," noted Rebekah Millard, an attorney with the Freedom Foundation, which is representing Trees. "The claims are a last-ditch effort to avoid having SEIU's criminal behavior adjudicated in federal court, where there are vigorous discovery mechanisms and the right to trial by jury."
The unprecedented question of whether Oregon can force public employees to air all disputes over the validity of dues authorizations before one state agency, to the exclusion of federal courts, will now be decided by the ERB -- all of whose members have been appointed by Governor Kate Brown.
Although recused from Trees' case, the newest member of the ERB, Shirin Khosravi, was formerly the in-house counsel for SEIU and, in fact, filed the ULP against Trees.
"This case is a textbook example of why we need federal courts," Millard said. "It's far too easy for any government to rubber stamp its own conduct to the violation of individuals' civil rights."
She continued, "The Supreme Court has firmly rejected the idea that the state can restrict an individual's access to federal court in the context of civil rights claims, but the ERB appears poised to perpetuate that injustice for public employees in Oregon.
A D V E R T I S E M E N T

A D V E R T I S E M E N T
"Freedom Foundation," Millard said, "is prepared to represent Ms. Trees in every court, or board, or tribunal necessary to preserve her rights and validate her claim."
--Grace Helland
| | |
| --- | --- |
| Post Date: 2022-08-02 18:37:47 | Last Update: 2022-08-02 19:16:14 |
3,114 marijuana plants destroyed
O
n July 27, 2022, the Oregon State Police's Southwest Region Drug Enforcement Section team served an illegal marijuana search warrant in Grants Pass, Josephine County.
As a result, 3,114 illegal marijuana plants contained in five large greenhouses were seized, and ultimately destroyed. Three individuals were detained at the scene; one adult male and two juveniles, all of whom have permanent addresses in New York.
Seized during the investigation was one semi-automatic firearm with no serial number.
Additionally, the property is subject to multiple code violations through Josephine County Code Enforcement for human waste, unpermitted structures (greenhouses), and dangerous excavation.
Josephine County say they will move forward with enforcement action against the property owner which could result in the property's closure for one calendar year (illegal drug cultivation) and possible civil forfeiture.
A D V E R T I S E M E N T

A D V E R T I S E M E N T
This was after Jackson County Sheriffs and Medford Police
busted a black-market marijuana grow
seizing approximately 2,748 illegal cannabis plants in seven greenhouses, and 1,000 pounds of processed black-market marijuana. Seven firearms were seized, one having no serial number.
It seems that illegal growers have not been scared out of the state after the 2021 concentration on raids. The
December Special Session
passed SB 893 and SB 5561 to provide more financial assistance to local law enforcement agencies to address the problem of illegal cannabis.
In 2021, Police in four Southern counties raided illegal marijuana grows uncovering 1,793,029 marijuana plants and 988,768 pounds of processed marijuana with a black market value estimated at $2.78 billion. Compare this with nearly $1.2 billion legally sold marijuana in shops for the entire state in 2021.
Police believe the 2021 busts were only a fraction of the illegal marijuana grows across Southern Oregon. These busts also included confiscating at least 315 guns in Jackson and Josephine counties. In Jackson County, sheriffs found enough fentanyl to kill 16,000 people. Fentanyl is being added to drugs and pain killers. Sheriffs also discovered 134 pounds of butane honey oil, a substance extracted from cannabis through a highly volatile process that started numerous fires in 2021.
The investigation is more difficult because the criminal organizations that are growing illegally are not selling it locally. Most, if not all, are transporting the marijuana to various locations back east where they get a higher profit margin, which makes them dedicated, hardened folks, according to the Douglas County Sheriff's Office and Mail Tribune reporter Vickie Aldous.
Counties report that investigations are open and ongoing with detectives working additional leads.
--Donna Bleiler
| | |
| --- | --- |
| Post Date: 2022-07-31 06:57:54 | Last Update: 2022-07-31 07:23:14 |
Air quality violations spanning 10 years
T
he Oregon Department of Environmental Quality under the direction of Richard Whitman has settled the largest fine in agency history on Wednesday with Herbert Malarkey Roofing Co. in north Portland for air quality violations spanning 10 years. According to DEQ, this settlement helps ensure compliance and secure tangible environmental benefits for the community.
The signed settlement agreement, officially called a
Mutual Agreement and Final Order
, lays out corrective actions to support both short- and long-term environmental compliance. The agreement requires Malarkey to submit an Operation, Maintenance and Monitoring Plan for pollution controls that were installed in 2020 within 45 days to DEQ for approval. In addition, Malarkey must report to DEQ monthly to confirm the pollution controls are operating effectively. Both the plan and the monthly reporting requirements will be rolled into Malarkey's updated air quality permit.
Additionally, the agreement directs Malarkey to consider paying up to $1.16 million of the final $1.45 million penalty towards DEQ-approved projects -- known as supplemental environmental projects -- that provide air quality benefits to the surrounding community. The final penalty was reduced from $2.1 million after Malarkey demonstrated fewer avoided costs from the violation.
A D V E R T I S E M E N T
A D V E R T I S E M E N T
"Supplemental environmental projects are a critical remedy for the communities harmed by environmental violations," said Kieran O'Donnell, DEQ Office of Compliance and Enforcement Manager. "This agreement puts Malarkey on track for compliance and gives the company the opportunity to engage with the surrounding community to rectify the violations."
If the company is not able to identify projects that meet DEQ requirements, it must pay the remaining 1.16 million penalty to the State.
--Staff Reports
| | |
| --- | --- |
| Post Date: 2022-07-30 06:31:52 | Last Update: 2022-07-30 09:49:37 |
Will ensure compliance with construction, sanitation, and regulations
O
regon has become the first state on the West Coast approved to operate a
state meat inspection program
. The U.S. Department of Agriculture's Food Safety and Inspection Service just finalized a cooperative agreement with the Oregon Department of Agriculture to launch the program aimed at providing economic opportunity and resilience for Oregon's livestock producers. The agreement grants ODA the authority to inspect meat products produced for shipment within the state. Under the agreement, Oregon's program must develop, administer, and enforce requirements "at least equal to" those imposed under the Federal Meat Inspection Act.
"I am so proud of our state, our partners, and the many ODA staff that helped make Oregon's State Meat Inspection Program a reality," said ODA Director Alexis Taylor. "Two years ago, in the middle of the pandemic, Oregonians and the ag industry came to us when they couldn't move their meat products due to a shortage of inspection services. After much hard work, collaboration, and determination, we designed a program that creates additional opportunities for producers and processors to grow and satisfy local demand."
Federal law requires that meat sold for retail/wholesale markets be processed at a federal or equivalent state inspected facility. Unfortunately, during the pandemic, federally inspected facilities were booked months or years out, meaning Oregon meat producers couldn't get their products into the market. Oregon's cooperative agreement with USDA FSIS will give ODA the authority to inspect with oversight by USDA FSIS. Like the USDA, an ODA inspection will ensure compliance with construction, sanitation, food safety, and humane handling regulations.
The state's program is not meant to compete with USDA. Instead, it complements the federal program and increases the state's capacity by supporting smaller, local businesses to enable them to produce, process and ship statewide. Existing USDA inspected facilities may choose to stay with the federal inspection program or enroll in Oregon's program if it is beneficial to the business. ODA continues to work to serve the changing needs of Oregon's diverse agricultural and food sectors.
A D V E R T I S E M E N T
A D V E R T I S E M E N T
Oregon producers can apply to the State Meat Inspection Program by visiting ODA's State Meat Inspection Program web page or emailing StateMeatInspection@oda.oregon.gov. According to the cooperative agreement, USDA will reimburse the state 50 percent of the program costs. Inspections during normal business hours will be conducted free of charge. Please visit ODA online for more information on Oregon's state meat inspection program and answers to frequently asked questions.
With the addition of Oregon, 28 states now have state meat inspection programs and for more information about state inspection programs nationwide, please visit.
--Staff Reports
| | |
| --- | --- |
| Post Date: 2022-07-30 06:20:56 | Last Update: 2022-07-30 09:53:22 |
"These programs are vital to reuniting Oregonians with their property and assets"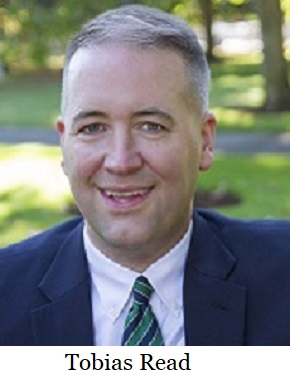 I
n July 2021 -- one year ago -- the Oregon State Treasury completed the successful transition of Oregon's Unclaimed Property and Estates programs from the Department of State Lands.
The transfer, initiated by
SB 454
and approved by the Oregon Legislature in June 2019, moved oversight of the two programs to Treasury while continuing to protect Oregonians' assets. Oregon's Unclaimed Property Program holds more than $880 million in unclaimed funds and other property for owners to claim in perpetuity. The Estates Administration Program safeguards personal estates when Oregonians die without a will and known heirs.
Since the transfer to Treasury, the program has:
Reunited 27,113 claimants with $38,455,535
Reduced claims processing time by 3.5 months
Received and processed $93.1 million in unclaimed property
Escheated $351,095 to the Common School Fund
Investigated over 1,200 estate cases and administered more than 200 estates
Reunited heirs with $2,327,490
Auctioned safety deposit box contents valued at $161,940
Increased staff capacity from 15 FTE to 20 FTE
"These programs are vital to reuniting Oregonians with their property and assets, and I am proud of the team at Treasury that works diligently every day to make this a smooth and effective program," said Oregon Treasurer Tobias Read. "I encourage all Oregonians to go online and check to see if Oregon is holding money that belongs to them, because we want to return every dollar to its rightful owner as quickly and efficiently as possible."
Each fall, companies, nonprofits, and government agencies across the state must report and remit unclaimed property to Oregon State Treasury. During the 2021 reporting period last October -- the first since the program moved to Treasury -- a record $80.8 million was reported, representing property such as uncashed checks, unreturned deposits, forgotten bank accounts, and abandoned safe deposit boxes.
A D V E R T I S E M E N T

A D V E R T I S E M E N T
"The Unclaimed Property and Estates team is here to help reunite people with their assets. We are excited that we have been able to expand our capacity and streamline service for people who file claims with us. I encourage people to search if they have unclaimed property that we are holding for them," said Claudia Ciobanu, Trust Property Director at Treasury.
Oregonians who want to see if the state is holding unclaimed property on their behalf can visit
unclaimed.oregon.gov
and search their name.
--Staff Reports
| | |
| --- | --- |
| Post Date: 2022-07-29 13:14:30 | Last Update: 2022-07-28 16:52:54 |
Indoctrinating youth through social justice summer camp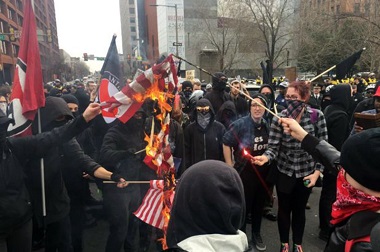 A
n extremist training camp for kids named 'Budding Roses' is back this summer holding their Social Justice Summer Camp, August 12-23 at St. Peter & Paul Church at 247 SE 82nd Ave, Portland. It's directed to youth entering 4th through 8th grades.
They explicitly state they are a non-religious organization despite the venue. However, the church caters to such leftist organizations.
Social justice refers to a political and philosophical theory that focuses on the concept of equity between individuals in society, including equal access to wealth, opportunities, and social privileges.
Budding Roses Camp is aimed at low income and youth of color whose perspectives are discounted and supposedly not taken seriously. The
Budding Roses website
states that the camp is a democratic educational space, where campers identify topics they are interested in learning about, set community ground rules, use restorative justice to resolve conflicts, and lead their own workshops to teach their peers.
Camps during the pandemic were conducted through
activity kits
focused on teaching students the art of processing and raising their voices to promote collective problem solving on issues developed by local radical organizations. Kits included activities from Black Lives Matter, As Black As Resistance, Prison Industrial Complex from Critical Resistance, Walking Tour of Radical Portland, What is Police Abolition, Tear Gas for Portlanders, Transformative Justice Zine, White Supremacy Reflection, and Why Writing People in Prisons and Jails Matter. It is unclear whether these kits will be used this year to explore "social justice issues, youth leadership, arts activism, games and more."
A D V E R T I S E M E N T
A D V E R T I S E M E N T
Community organizing for social justice is a collective action through community organizing that can generate the power to overcome social justice issues and achieve changes that furthers democracy. Most community-organizing work follows Sal Alinsky, which is conducted through task-oriented groups that enable organizational activists to engage directly in collective action for social change with the objective towards socialism.
T
his idea of "Social justice" is wrapped around Governor Kate Brown's changes from constitutional equality to social justice equity.
Social justice initiatives are pursued through government programs via wealth and income redistribution, government subsidies, protected legal status in employment, and even legalized discrimination against privileged groups through fines and taxes or even through purges historically.
Training middle school children the basics for community organizing for social justice is a form of propaganda encouraging them to advocate for dismantling ideas of individual liberty from the U.S. Constitution and the founding of this country as a Republic.
Budding Rose states, "We organize camp as a democratic educational space." The very idea of a 'democratic educational space' seems to be a negative concept to teach minorities, keeping them dependent on government. Add social justice and it wipes out 157 years of overcoming slavery and 235 years of our Republic Constitution.
--Donna Bleiler
| | |
| --- | --- |
| Post Date: 2022-07-29 12:04:37 | Last Update: 2022-07-28 13:43:09 |
"This bridge is a dream come true"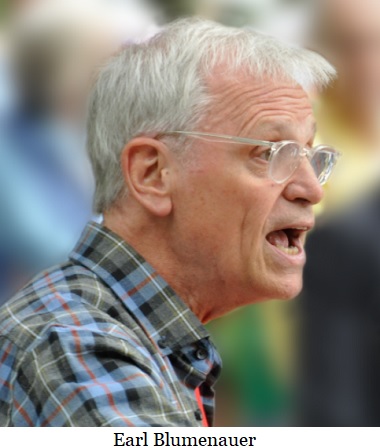 M
ore than 50 community organizations and local businesses will come together in
five block parties this Sunday for an all-day celebration
of Portland's newest car-free bridge, the Congressman Earl Blumenauer Bicycle and Pedestrian Bridge.
The Blumenauer Bridge will provide a vital connection for pedestrians and people biking between two of Portland's fastest growing neighborhoods—Lloyd and the Central Eastside—and beyond.
The Portland Bureau of Transportation is building the Blumenauer Bridge to serve as a vital connection for pedestrians and people biking between two of Portland's fastest growing neighborhoods—Lloyd and the Central Eastside—and beyond.
In the spirit of how this bridge will bring us together, on Sunday July 31, the Portland Bureau of Transportation will host a community gathering to celebrate the formal opening of the new crossing.
Streets just north and south of the bridge will be closed on Sunday for block parties hosting local food and beverage vendors and community groups. The Central Eastside Industrial Council and Go Lloyd, along with The Street Trust and Friends of the Green Loop, are organizing the celebration with PBOT. There will also be an opening ceremony at noon in the South Plaza just south of the bridge, where local leaders, including Congressman Blumenauer and Portland Transportation Commissioner Jo Ann Hardesty will speak.
In all, five block parties are planned as part of a full day of celebration. More than 50 local food vendors, community groups and musicians have signed up for the north and south plazas closest to the bridge. More musicians, vendors, and family friendly activities are planned at three other pop-up block parties that day. Most activity will be from 11 a.m. to 3 p.m., with the opening ceremony at noon. In case of extreme heat, water, snacks, canopies for shade and water misters for cooling will be provided.
A D V E R T I S E M E N T
A D V E R T I S E M E N T
For full details about Sunday's opening day events, which go from 8 a.m. to 10 p.m., see the PBOT website for the Opening Day Celebration for the Congressman Earl Blumenauer Bicycle and Pedestrian Bridge.
"This bridge is a dream come true, and it's a beautiful addition to Portland's network of infrastructure for biking and walking," Rep. Blumenauer said. "This bridge will make it more comfortable for people to bike and walk between the Lloyd and the Central Eastside, and it will make it easier for people all over Portland to get where they need to go by burning calories instead of carbon. I hope to see thousands of people joining my family and me at the bridge on Sunday to celebrate this amazing accomplishment for our community and inspire the next generation to continue Portland's leadership in creating sustainable transportation options for everyone."
--Staff Reports
| | |
| --- | --- |
| Post Date: 2022-07-28 14:48:28 | Last Update: 2022-07-28 13:11:24 |
Landslides have been a problem for decades
T
he Oregon Department of Transportation is looking at options to help keep our south coast highways open in areas that are vulnerable to landslides. As part of this process, they would like to hear from impacted citizens. Following the 2019 Hooskanaden Slide, which closed U.S. 101 between Gold Beach and Brookings for two weeks, ODOT began studying several options to keep highway traffic moving between Port Orford and Brookings.
ODOT will host an
online open house
from July 26 to August 12 where we will discuss these options and offer visitors a chance to provide feedback and share their perspectives.
Landslides and road failures along the southern Oregon coast have been a problem for decades. According to ODOT, these incidents disrupt the local economy, strain emergency services and make it difficult for people to reach essential services. Repairs can be costly and traffic impacts can linger for weeks or months.
This study will identify technically feasible and cost-effective projects and strategies to stabilize potential landslide areas, improve safety and operations along detour routes, and facilitate travel in the aftermath of a landslide.
For more information, visit the
South Coast Slides Study project website
.
--Staff Reports
| | |
| --- | --- |
| Post Date: 2022-07-28 11:54:45 | Last Update: 2022-07-27 13:59:38 |
"Real people were hurt by these delays"
A
ccording to an
audit report
released today by the Secretary of State, the sudden and drastic increase in unemployment claims brought on by the COVID-19 pandemic strained an antiquated unemployment system, creating financial hardships for many Oregonians whose eligible benefits were delayed several months or longer. The findings are outlined in the report entitled "The Pandemic's Effects on Oregonians Exposed Risks and Highlighted the Need to Modernize Oregon's Unemployment Insurance System."
"The goal of a safety net is for it to be there when you need it," said Secretary of State Shemia Fagan. "This audit helps explain why Oregon's unemployment insurance program failed when it was needed most and identifies actionable steps OED can take to make sure help is always available when Oregonians need it most."
In looking back at 2020, the audit finds several key factors that led to a breakdown in the systems of the Oregon Employment Department -- headed by director David Gerstenfeld.
Prior audits in 2012, 2015, and 2020 identified outdated, inefficient, difficult to update systems that hindered the agency's ability to pay out benefits quickly, especially during economic downturns.
OED's phone-based system was overwhelmed by an unprecedented influx in calls. The agency did not have enough physical phone lines or staff to be able to answer all the additional calls they were getting.
The agency had to staff up quickly and implement multiple new federal programs Congress created in the wake of business closures caused by COVID-19.
OED has addressed some of these shortcomings and had one of the lowest unemployment fraud levels in 2020. Other areas are still in need of improvement.
A D V E R T I S E M E N T
A D V E R T I S E M E N T
The audit's recommendations focus on areas where the OED can improve systems ahead of future surges in unemployment. Key recommendations include:
Monitor data to identify claims that have not been reviewed within a set period.
Make use of the modernized IT system to reduce data errors, make use of different communications channels including texting, improve systems for uploading documents online and tracking claims online, continue to make communication available in languages other than English, and more.
Study the creating of an ombuds office to help claimants navigate the complexities of the UI system.
"Real people were hurt by these delays," said Secretary Fagan. "Without an ombuds office, people struggling to navigate a complex system had no one to advocate for them. Creating an ombuds office is a practical recommendation to fix a gap in services and help build trust in state government. Ombuds programs currently fill important roles in state government, such as the Office of Small Business Assistance here at the Secretary of State's office."
--Staff Reports
| | |
| --- | --- |
| Post Date: 2022-07-28 06:18:10 | Last Update: 2022-07-27 11:54:45 |
Read More Articles