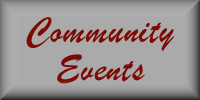 Post an Event

Oregon State Fair
Friday, August 26, 2022 at 10:00 am
Which part of the Oregon State Fair are you most excited for? We'll keep adding to the fun all summer long!
Salem, Or

Washington County Candidate Meet and Greet
Wednesday, August 31, 2022 at 6:30 pm
Join our Washington County State House and Senate Candidates and Oregon State and National Candidates to discuss issues that are important to you, your family, and your community. Refreshments provided.
King City Clubhouse 15245 SW 116th Ave. King City, Oregon 97224

Linn County GOP Gala and Auction
Saturday, September 10, 2022 at 5:00 pm
Keynote Speaker Dave Sanderson, 2009 "Miracle on the Hudson" survivor.

linngop.com/galatickets
Linn County Expo Center

Washington County GOP Reagan Dinner
Saturday, September 17, 2022 at 6:00 pm
Tickets for Reagan Dinner 2022 in Hillsboro September 17th, now on sale at www.washco.gop, featuring former Secretary of State Mike Pompeo.

Oregon General Election
Tuesday, November 8, 2022 at 8:00 pm
Statewide
View All Calendar Events
Is this an objective decison, or political?
O
regon's Governor Brown released a statement on the Western States Scientific Safety Review Workgroup's unanimous decision to affirm the federal process that the Pfizer-BioNTech and Moderna Covid vaccines are supposedly safe and effective for children as young as 6 months old.
Governor Brown stated, "This is a long-awaited moment for so many families. With today's review by leading doctors, pediatricians, and health experts, Oregon parents and children can be confident in the safety and effectiveness of the Pfizer-BioNTech and Moderna vaccines for children as young as 6 months old. It is completely normal for parents and kids to have questions about vaccines––I urge you to reach out to your family doctor, health care provider, or pharmacist and get your questions answered today."
On Friday, June 17, the U.S. Food and Drug Administration (FDA) authorized the use of the Moderna two-dose vaccine series and the Pfizer three-dose vaccine series are now available to children as young as 6 months old, and the CDC affirmed that decision on Saturday. The Workgroup reviewed safety and efficacy data for the vaccines and affirmed the federal decisions also on Saturday.
The Oregon Health Authority will inform health care providers that vaccinations for children as young as 6 months old can begin in Oregon as soon as Monday.
The Workgroup concluded that the benefits of completing either vaccine series outweigh any known or likely risks.
Immunization can be expected to reduce the numbers of COVID-19- related serious illnesses, hospitalizations, and deaths in young children while facilitating their participation in normal educational, social and recreational activities.
The Workgroup provided its confirmation to the Governors of California, Nevada, Oregon, and Washington, who assembled the panel of experts passed off as scientists. Expert opinion, while it may be useful, is what philosophers call "appeal to authority," and not "appeal to science".
Indeed, when controversial policy decisions are at stake, hand-picked experts may be assembled to achieve the desired result. That process is politics, not science.
A D V E R T I S E M E N T
A D V E R T I S E M E N T
T
he science that they want shoved under the rug is in plain sight for those looking. The
Vaccine Adverse Event Reporting System (VAERS)
data for 5- to 11-year-olds indicates that 117 kids were killed as a result of taking the covid vaccine.
CDC says the COVID-19 vaccine is "safe and effective," and that "severe reactions are rare." Is that actually true?
One of the world's top pathologists and chief pathologist at the University of Heidelberg, Dr. Peter Schirmacher,
performed autopsies
on 40 people who died within two weeks of receiving the vaccine. Risking his reputation and threats on his family, he reported that a minimum of 30% to 40% died from the vaccine.
German scientists have verified his study with an even higher percentage.
The FDA approved the vaccine anyway, even after Pfizer reports that trials were stopped because the animals kept dying. It certainly should give parents pause before enlisting their children to a trial vaccine.
--Donna Bleiler
| | |
| --- | --- |
| Post Date: 2022-06-20 08:26:08 | Last Update: 2022-06-20 08:49:01 |
La Nina may weaken this summer but continue through the year
O
regon Department of Forestry Lead Meteorologist Pete Parsons has released the current
Seasonal Climate Forecast
which documents the El Niño Southern Oscillation and its impacts on Oregon.
The March – May 2022 Oceanic Niño Index cooled slightly, to -1.1°C, which keeps it in the moderate La Niña range.
The ONI is a 3-month running mean and lags real-time sea surface temperatures, which have warmed slightly but still show La Niña.
NOAA's Climate Prediction Center thinks La Niña may weaken this summer but continue through the year, which would make three consecutive fall/winters with La Niña (last occurrence 1998-2001).
Parsons notes that this forecast is not associated with NOAA's CPC nor the official CPC "
Three-Month Outlooks
."
The analogs (1955, 1971, & 1975) are unchanged from last month and are continuing to track current SST patterns well. However, they are rather aged (47-67 years ago) and generated inconsistent weather patterns, which lowers forecast confidence.
Unusually cool and damp conditions from April through early June slowed the annual melt-off of maintain mountain snowpacks and brought some improvement to the drought conditions.
The July – September period should be markedly cooler than last year with near or above-average precipitation. However, since this is typically the driest time of year, don't expect much additional improvement in drought conditions.
--Staff Reports
| | |
| --- | --- |
| Post Date: 2022-06-19 11:29:54 | Last Update: 2022-06-19 18:52:01 |
12,000 plants seized in Jackson County
I
llegal Marijuana Enforcement Team (IMET) detectives along with Jackson County Sheriff's Office (JCSO) deputies served a search warrant on a marijuana grow site in rural Eagle Point at 6:45 on Thursday, June 16. The property, located on the 1500 block of Old Dry Creek Road in Eagle Point,
contained approximately 12,287 illegal cannabis plants
in 32 greenhouses, and 3,000 lbs. of processed black-market marijuana. On the property seven workers were detained, interviewed, and released.
This case was the result of a month-long investigation of an illegal/black market marijuana grow site. There was no licensing for any type of cannabis growing, handling, or processing at this location.
The primary suspect has been identified. Investigators from the Oregon State Police Southwest Region Drug Enforcement Section team, Josephine Marijuana Enforcement Team (JMET) from Josephine County Sheriff's Office, and Medford Area Drug and Gang Enforcement (MADGE) assisted with the operation.
In addition to the criminal investigation, Jackson County Code Enforcement and Oregon Water Resources Department District 13 Watermasters responded to the scene to conduct independent investigations.
Each agency identified multiple violations that will be addressed by enforcing penalties and fines.
Code Enforcement issued citations totaling $67,000 for unapproved greenhouse structures, unapproved marijuana production, and unpermitted electrical installations.
A D V E R T I S E M E N T

A D V E R T I S E M E N T
W
atermasters observed a complex array of water infrastructure. While the property does have water rights conveyed through the Medford Irrigation District canal, well water use for the irrigation of a commercial crop was observed. The well use is not part of the water right.
The unauthorized use of water from the well is subject to both civil and criminal penalties.
While regulatory agencies investigate permitted cannabis operations, IMET is focusing on the black-market marijuana trade in the Rogue Valley. IMET is a multi-agency task force funded by a grant from the Oregon Criminal Justice Commission. The task force includes personnel from JCSO, Medford Police Department, and the Jackson County District Attorney's Office.
Investigations are open and ongoing with detectives working additional leads. No further information is currently available for release.
--Bruce Armstrong
| | |
| --- | --- |
| Post Date: 2022-06-18 13:14:47 | Last Update: 2022-06-18 14:46:21 |
For additional nitrate violations in Eastern Oregon
T
he Oregon Department of Environmental Quality issued a
revised penalty
to the Port of Morrow for additional violations involving overapplication of wastewater containing nitrogen to agricultural fields in the Lower Umatilla Basin, an area with longstanding groundwater contamination. DEQ issued the original penalty in January. The additional violations increase the fine by $800,000, from $1.3 million to $2.1 million.
The Port of Morrow is one of many sources contributing to nitrate contamination in northern Morrow and Umatilla counties—an area known as the Lower Umatilla Basin Groundwater Management Area. The primary source of contamination in the area (about 70%) is from fertilizer use on irrigated farmland, according to the LUBGWMA Action Plan. Additional contributors are dairy and cattle farms (about 20%), food processing facilities like the Port of Morrow that reuse wastewater to irrigate fields (about 5%), and residential septic systems and other sources (about 5%).
The Port of Morrow collects wastewater from food processors, storage facilities and data centers in its industrial park outside Boardman. The port has a DEQ water quality permit that allows it to use the nitrogen-rich wastewater for irrigation on nearby farms, but the permit includes limits on how much nitrogen can be applied to the farmland and how much nitrate and moisture can be present in soil prior to applications.
A D V E R T I S E M E N T

A D V E R T I S E M E N T
The amended notice cites the port for additional occurrences of applying wastewater containing nitrogen to fields that already had too much existing nitrate or moisture in the soil. Having too much nitrate or moisture in the soil when applying wastewater increases the likelihood of nitrates flowing down into the groundwater rather than remaining in the soil for crops to use.
The port documented additional violations to DEQ in its annual report and in email and phone reports of non-compliance. The additional violations occurred between November 2020 to February 2021 and November 2021 to February 2022.
--Staff Reports
| | |
| --- | --- |
| Post Date: 2022-06-17 09:58:43 | Last Update: 2022-06-17 11:29:54 |
Includes museums, governments, cemeteries, archaeology, archives, historic trails, and other heritage-related interests
A
s part of its mission, the
Oregon State Historic Preservation Office
in partnership with the public and their partners has created a statewide historic preservation plan to identify what is special about Oregon and how best to preserve it for future generations. The plan addresses identifying and preserving historic places, collections, and traditional practices, educating the public about the State's history, and building support for the organizations that curate our state's cultural legacy.
This summer and fall the Oregon SHPO is asking Oregonians how Oregon's heritage is special to them in a series of 90-minute virtual public meetings. Meetings will focus on a region or topic, but all are welcome to attend one or more of the events. At the regional meetings participants will identify what issues matter most, how to best preserve the state's history, and what government agencies, cultural institutions, and each Oregonian can do.
Topic-based meetings will discuss how the heritage community can better address diversity, equity, and inclusion in cultural resource programs, disaster preparedness and response, and planning for cultural resources in development and infrastructure projects. The meetings will be held Wednesday evenings from 6:30pm to 8:00pm, June through September by Zoom video and teleconference. Meeting details will be published on the project website. The information from the meetings will be used to create the 2024-2029 Oregon Historic Preservation Plan that will be published in early 2024.
Meeting dates are:
June 29th, Greater Portland Metro Area
July 6th, Greater Willamette Valley
July 20th, Central and Southeast Oregon
August 3rd, Rogue Valley and South Oregon Coast
August 17th, I-84 Corridor and Northeast Oregon
A D V E R T I S E M E N T

A D V E R T I S E M E N T
August 31st, Northwest and Central Oregon Coast
September 7th, Diversity, Equity, Inclusion, and Access in the Oregon Preservation Plan
September 14th, Disaster Preparation and Response for Cultural Resources
September 21st, Community Planning for Cultural Resources
Those interested in or associated with local historic preservation efforts, museums, governments, cemeteries, archaeology, archives, historic trails, and other heritage-related interests
are encouraged to attend
.
Oregon Heritage, a Division of Oregon State Parks, includes the Oregon State Historic Preservation Office. The Oregon SHPO locally administers National Park Service programs created by the National Historic Preservation Act of 1966, as amended, including the identification and designation of historic properties and archaeological sites; tax and grant programs; and the Certified Local Government Program, a partnership program between local jurisdictions and the state and federal government. The SHPO office is funded in part through a grant from NPS. The SHPO also coordinates closely with Oregon Heritage programs, including the Oregon Heritage Commission and Main Street program, Cemetery Commission, and various grant and technical assistance programs. See the current 2018-2023 Oregon Historic Preservation Plan.
--Staff Reports
| | |
| --- | --- |
| Post Date: 2022-06-16 08:41:35 | Last Update: 2022-06-16 09:58:43 |
DOGAMI's mission is to provide regulation to make Oregon safe and prosperous.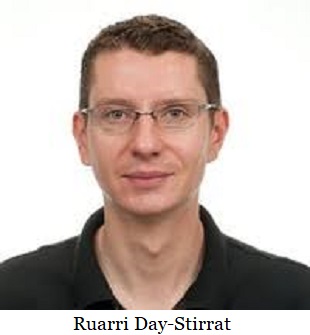 C
alico Resources USA Corporation is
proposing to construct an underground gold mine
and an indoor processing facility on a site in Malheur County about 22 miles south-southeast of Vale. The site includes both private and public lands managed by the US Bureau of Land Management.
Oregon's Chemical Mining Rules apply to this project because cyanide is proposed for processing the gold. The processed tailings will be placed in a tailings disposal facility. This facility must be lined, capped and designed to avoid any discharge to groundwater or surface waters. The impoundment will be capped and sealed upon completion. The overall project is being designed to avoid any discharge to surface or ground waters.
Under state law, The Department of Geology and Mineral Industries, under the direction of Dr. Ruarri Day-Stirrat, manages the
consolidated application process
for chemical mining permits. DOGAMI mission is to provide earth science information and regulation to make Oregon safe and prosperous.
Permitting agencies involved in the consolidated application process include DOGAMI, Oregon Department of Environmental Quality and Oregon Water Resources Department. Depending on specific details related to mine construction and operation, permits from the Department of State Lands or the Oregon Health Authority may also be required. Other federal, state, or local regulations are also required, including local land use permitting.
A D V E R T I S E M E N T

A D V E R T I S E M E N T
Oregon law provides environmental performance standards that guide agencies' reviews. The intent is to minimize environmental damage through use of best available, practicable, and necessary technology and provide protection measures that are consistent with polices of the permitting agencies.
A wildlife protection plan will be required to ensure no overall loss of wildlife habitat and to meet the State requirement of an objective of zero wildlife mortality.
If the application is considered complete by the reviewing agencies, DOGAMI will issue a Notice to Proceed, beginning the State permitting process. State agencies will then prepare draft permits for public input, followed by the development of final permits.
The permitting process provides multiple opportunities for the public and interested stakeholders to participate in reviewing and commenting on Calico's application and the consolidated permit requirements.
The Technical Review Team -- composed of various state agencies -- will meet by teleconference on Thursday June 30, 2022 from 1:30 p.m. to 3:30 p.m. PST. The public and media can listen to the meetings by joining the Zoom Meeting online, or by phone. For further information, contact the DOGAMI Albany office at (541) 967-2083 or email: information.grassymtn@dogami.oregon.gov.
--Staff Reports
| | |
| --- | --- |
| Post Date: 2022-06-16 08:01:42 | Last Update: 2022-06-16 08:41:35 |
Mandatory interpreting services to begin in July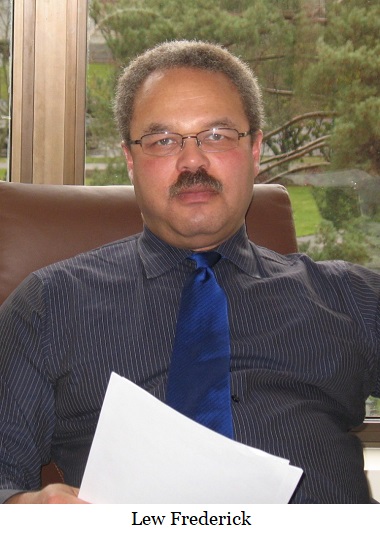 N
ew rules in Oregon that go into effect on July 1st will mandate health care providers reimbursed with public funds to work with credentialed health care interpreters qualified or certified by Oregon Health Authority (OHA).
The rules drafted by OHA reflect changes in the requirement for health care interpreting services in Oregon that were made by the state Legislature's passage of
HB 2359
during the 2021 session.
HB 2359 was chiefly sponsored by Representative Andrea Salinas (D-Lake Oswego), Representative Ricki Ruiz (D-Portland), and Senator Lew Frederick (D-Portland).
These new rules mandate that people for whom English is a second language (those with limited English proficiency) or who use sign language can access more health care.
In addition to requiring publicly reimbursed health care providers to work with a qualified or certified health care interpreter listed on OHA's 900-plus-member central registry, the law outlines recordkeeping requirements for health care providers and interpreting service companies when they work with a health care interpreter. Among the requirements are that they document the interpreter's name, central registry number and language interpreted.
The law also requires health care providers to supply appropriate personal protective equipment, or PPE, at no cost to a health care interpreter for onsite interpreting services. And it directs OHA to develop policies and processes to improve the quality, consistency, availability and affordability of training, and qualification and certification standards, for health care interpreters, as well as accuracy and usability of the OHA central registry.
A D V E R T I S E M E N T
A D V E R T I S E M E N T
In addition, OHA – and state boards that license and certify health care professionals – must develop rules to enforce the new requirements for health care interpreting services.
"We are pleased we received participation and input from community partners and pleased that this legislation strengthens and supports language interpretation services in Oregon," said Leann Johnson, director of the Equity and Inclusion Division at OHA.
O
ne of the organizations OHA is partnering with to eliminate barriers that prevent access to health care interpreter services is Pueblo Unido PDX. The Portland-based nonprofit connects individuals with a vulnerable immigration status in the Pacific Northwest with legal, social and Indigenous language interpretation services.
"Pueblo Unido PDX and the Collective of Indigenous Interpreters of Oregon (CIIO) are grateful for the opportunity to collaborate with OHA to identify and address barriers to healthcare interpreter credentialing for Indigenous language interpreters," said Cam Coval, executive director of Pueblo Unido PDX.
He said OHA's Equity and Inclusion Division staff actively listened to feedback from Pueblo Unido and CIIO and "did not hesitate to implement our suggested changes, including eliminating the background check requirement and creating an exception to the GED or educational equivalency requirement for health care interpreters."
House Bill 2359 allows some exceptions for health care providers in working with a health care interpreter, including that:
The health care provider is proficient in the preferred language of the person with limited English proficiency.


The person with limited English proficiency has an interpreter they prefer to work with who is not on the central registry.


The health care provider tried to find an interpreter using the central registry, but no interpreters were available.
For more information about HB 2359, OHA's central registry or health care interpreter services, visit the
Health Care Interpreter Program website
.
--Bruce Armstrong
| | |
| --- | --- |
| Post Date: 2022-06-15 17:32:59 | Last Update: 2022-06-15 17:59:23 |
The City is not immune from inflation-driven cost increases
T
he Corvallis City Council has now voted
to approve an annual budget
totaling $242,677,700 for Fiscal Year 2023. Council's action was the final step in
the City's annual budget process
, which began in May with a series of Budget Commission meetings and included deliberations, analysis, and public input.
The new budget goes into effect on July 1, when the City of Corvallis begins its new fiscal year.
The new budget takes a cautious approach to City finances, following a tumultuous year that saw the COVID-19 restrictions lead to inflation concerns and supply shortages that impacted all sectors of the economy. As a full-service municipality, the City is not immune from inflation-driven cost increases.
The FY 2023 budget includes relatively few new full-time employees across the organization. Four new positions were created in the Public Works Department to expand infrastructure maintenance, and one existing position at the Library was augmented to create a new Spanish Outreach Coordinator position.
A D V E R T I S E M E N T

A D V E R T I S E M E N T
Requests from various departments to fund seven (7) additional staff positions were not approved due to concerns about ongoing personnel costs.
"We're entering a new fiscal year with more uncertainty on the horizon," said City Manager Mark Shepard. "As careful stewards of community resources, it is our obligation to adopt a balanced budget that keeps costs contained as much as possible. As always, we will continually strive to find new resources to continue delivering the many high-quality services that the Corvallis community expects."
--Bruce Armstrong
| | |
| --- | --- |
| Post Date: 2022-06-13 22:57:53 | Last Update: 2022-06-14 08:37:21 |
Guidance for tolling if the state decides to use it for more revenue
T
he public is invited to review
a draft amendment
to the Oregon Highway Plan that will guide the state in using tolling as a way to raise funds for transportation system improvements. The comment period is open until August 1st.
An informational webinar about the draft amendment is scheduled for June 30, and a public hearing will be held on July 20 at 1 p.m. Information on how to access these events will be posted
on the website
when details are available.
What is it?
The Oregon Highway Plan has an existing policy section on tolling. This draft policy amendment proposes an update to that section, which is "Goal No. 6: Tolling." The draft amendment is intended to modernize the state's pricing and tolling policy. It defines terms, such as congestion pricing, and it offers guidance for the use of revenue and setting rates (but it does not set rates). It also provides the Oregon Transportation Commission with clearer direction for decision making. There are 15 policies in the draft amendment, each with actions to guide implementing the policy.
Note: This amendment is not about whether or not the state should toll roads; instead, it provides guidance for doing so if the state decides to use tolling.
Public input will inform potential revisions to the plan amendment. ODOT says that their goal is to have a final version ready for adoption later this year. If you would like to comment, please review the draft amendment. You may also want to attend the webinar and hearing scheduled for later.
A D V E R T I S E M E N T
A D V E R T I S E M E N T
An
online comment card on the website
will be available soon to submit comments. You can also
send an email
with comments.
Background
The Oregon Highway Plan is the state's primary highway guide, establishing a 20-year vision and strategic framework for Oregon's road system. The current plan was approved by the commission in 1999 and has been modified numerous times, including in 2012 to add the current section on tolling.
--Bruce Armstrong
| | |
| --- | --- |
| Post Date: 2022-06-13 16:56:22 | Last Update: 2022-06-13 17:15:53 |
Should government base decisions on skin color?
W
ashington County Oregon
has begun
a multi-year process for re-envisioning the county's program of
Community Participation Organizations (CPOs)
and the Committee for Community Involvement (CCI). The process
received direction
from the Board of County Commissioners in December 2021.
The CPOs and CCI have served as public involvement venues for the county since the 1970s in support of
Goal 1 Citizen Involvement under Oregon's land use planning system
. The county now says that the program's mission has expanded.
"We hear loud and clear the desire for greater programmatic support from the volunteers serving within the CPOs and CCI. We also know that the traditional pathways for the community to engage with their county government can feel more like obstacles. Our ongoing equity work involves building truly accessible platforms and pathways so that we include all voices in our community engagement programs, especially those who have been the least included over time," said Chief Officer of Equity and Inclusion Latricia Tillman.
The county quotes a
Boston University study
published in 2018 found that civic engagement structures have historically amplified the voices of those who are "older, male, longtime residents, voters in local elections, and homeowners" and may bias policy discussions in favor of an unrepresentative group of individuals. Washington County has now indicated that they would consider racial equity policies in order to intentionally change this.
"This re-envisioning process will help us align the Community Engagement program with Washington County's growing and diverse population. By working with the community to establish the foundation and shape of this process now, we can make the current Community Engagement Program even more welcoming to everyone in our Washington County community. We also seek to better align the Community Engagement program with the work to revise the organization's decades-old community strategic plan," said Board of County Commissioners Chair Kathryn Harrington.
In presenting the proposed scope of re-envisioning work for the Community Engagement program, county staff identified four work areas:
According to Washington County, the next steps for the process will include developing a project team that consists of internal and external partners, conducting further demographic analysis of current CPO boundaries and creating a project plan and timeline for the process.
More information will be available soon. In the meantime, a brief overview of the process for re-envisioning can be found on the
Washington County webpage
.
--Bruce Armstrong
| | |
| --- | --- |
| Post Date: 2022-06-12 09:32:50 | Last Update: 2022-06-15 11:07:36 |
Rains have increased Columbia River levels and will mean more and longer Interstate Bridge lifts
T
ravelers on Interstate 5 should expect more frequent lifts of the Interstate Bridge in the days ahead because recent rains have increased the level of the Columbia River.
The river level is expected to exceed15 feet by early next week. The flood stage at that point on the river is 16 feet. That will mean longer lifts of the bridge spans as both upstream and downstream river traffic must use greater caution in navigating through the faster water. The river level at the Interstate Bridge is generally six to seven feet. Bridge lifts can sometimes be completed in six to eight minutes but lifts now are expected to last up to 20 minutes.
The increased river level has reduced the clearance at the high span, which is at the hump in the bridge at mid-river. That causes more marine traffic to use the lift span along the north side the river. More lifts bring more delays on I-5.
Under maritime law, marine traffic has priority over I-5 highway traffic. However, no lifts are allowed during the morning and evening commute times weekdays from 6:30 a.m. to 9 a.m. and again from 2:30 p.m. to 6 p.m. excepting federal holidays.
Recent rain throughout the Columbia River Basin has contributed to the high water. The Columbia River dams help regulate river volume.
A D V E R T I S E M E N T
A D V E R T I S E M E N T
The Columbia River reached the flood stage at the Interstate Bridge in 2017, when it reached 18 feet, and in 2011 when it reached 19 feet. The highest level in recent years came in 1996 when the river reached 24 feet.
The Interstate Bridge is jointly owned by Oregon and Washington and is operated and maintained by ODOT. The northbound span opened Feb. 14, 1917 and the southbound span July 1, 1958.
--Staff Reports
| | |
| --- | --- |
| Post Date: 2022-06-11 10:45:34 | |
Oregon State Lottery, General Obligation and Housing Single-Family Mortgage Program
A
ffordable housing, drinking water improvements, schools, and earthquake readiness are just a few of the projects that will be funded thanks to Oregon State Treasury's recent $418 million General Obligation (GO) bond sale on behalf of the state. The recovery of Lottery sales permitted a long-awaited sale of $218 million bonds for the state's Lottery Program, which will fund a variety of projects including park improvements, building renovations and veteran housing programs. Lasty, an $85 million bond sale for the Oregon Housing Single-Family Mortgage Program will provide support for existing and newly originated Mortgage Loans.
"Bonds are an effective tool that we use to support critical capital projects and invest in Oregon," said Treasurer Tobias Read. "Bond funded projects encourage economic development, enhance sustainability, address critical needs including better access to education, housing and services for wellness and preserve our environment. Our strong stewardship of financial resources permits us to invest in building stronger and healthier communities for Oregonians over the long-run, and that is good for everyone."
Treasury's Debt Management team wrapped up the spring general obligation bond sale in the middle of May after securing low-cost financing in a volatile market environment. The sale includes approximately $200 million in tax-exempt general obligation bond proceeds for approximately twenty-one projects from ten different state government entities. Projects include capital improvements at the Oregon School for the Deaf, improvements to Salem's drinking water system, renovations and accessibility improvements to judicial buildings and the state capitol, and upgrades to various information systems. Additionally, $66 million will fund grant program bonds for implementing seismic upgrades for school districts and emergency services buildings.
Another $175 million of taxable Sustainability Bonds will fund affordable and permanent supportive housing throughout the state, including new home construction and housing for people experiencing chronic homelessness. This was the sixth issuance of sustainability bonds by Oregon Treasury with proceeds dedicated to affordable housing.
The Lottery Bond transaction was priced on April 12, 2022 and was officially closed on May 10, 2022. The sale included approximately $94 million in tax-exempt bonds and $124 million in taxable bonds. The projects funded included upgrades to the Eugene Family YMCA facility, Sherwood Pedestrian/Bike Bridge, Gradin Community Sports Park and various building renovations.
A D V E R T I S E M E N T
A D V E R T I S E M E N T
"The market continues to evolve as the pandemic wanes. With the rise in interest rates as the Federal Reserve seeks to curb inflation, Treasury staff must remain diligent to ensure that the state maintains its high credit profile and broaden its investor outreach to achieve favorable financing results," said Jacqueline Knights, Director of Debt Management at Oregon State Treasury. "Despite record withdrawal of funds from the municipal market, the State's bonds saw significant investor demand, which translates to better pricing – even under volatile market conditions."
In advance of the spring bond sales, Oregon Treasury received updated General Obligation bond ratings from Standard and Poor's, Fitch Ratings, and Moody's Investors Services. In reports published by the three firms, Oregon maintained its respective AA+/AA+/Aa1 ratings along with a stable outlook – a welcome confirmation of the state's fiscal management. Additionally, the State's Lottery Program received a confirmation of stability from Moody's Investors Services and Standard and Poor's, with ratings of Aa2/AAA respectively. Lastly, Oregon Housing and Community Services Department received a rating of Aa2 for the Single-Family Mortgage Revenue Bonds. Moody's also maintains the Aa2 ratings on all outstanding long-term parity debt issued under the Mortgage Revenue Bond Indenture with a stable rating outlook.
The Single-Family Mortgage Bonds transaction was priced on April 5, 2022 and was officially closed on April 27,2022. The sale included approximately $78 million in tax-exempt bonds and $7 million taxable bonds. The proceeds will be used to refund outstanding Oregon Housing and Community Services Department Mortgage Revenue bonds leading to a decrease in department costs. They will also be used to purchase mortgage loans that provide financing for existing, or newly constructed single-family residences.
Treasury has been active in issuing debt for developers who create affordable housing statewide as well as non-profits such as health care institutions. For the calendar year to date, Treasury has worked with our Oregon Housing partners and developers to close fifteen deals totaling $256 million for affordable housing projects across the State.
New Projects Funded by Recently-Sold State Lottery Bonds
Series
Project Agency/Grantee
Project Summary
Estimated Bond Proceeds
2022 A
Dept of Admin. Services
Center for Hope and Safety Hope Plaza
$7,500,000
2022 A
Dept of Admin. Services
Gradin Community Sports Park
2,000,000
2022 A
Dept of Admin. Services
Oregon Coast Aquarium Indoor Gallery Improvements
5,000,000
2022 A
Dept of Admin. Services
Parrott Creek Child & Family Services Building Renovation
3,500,000
2022 A
Dept of Admin. Services
Phoenix Government and Public Safety Center
13,600,000
2022 A
Dept of Admin. Services
Port of Cascade Locks Business Park Expansion
2,400,000
2022 A
Dept of Admin. Services
Jefferson County Health and Wellness Center
5,400,000
2022 A
Business Oregon
County Fair Capital Improvements
5,000,000
2022 A
Dept of Transportation
Sherwood Pedestrian/Bike Bridge
4,000,000
2022 A
Dept of Veteran Affairs
YMCA Veterans' Affordable Housing
6,000,000
2022 A
Parks & Recreation Dept.
Main Street Revitalization Grant Program
5,000,000
2022 A
Water Resources Dept.
Deschutes Basin Board of Control Piping
10,000,000
2022 A
Water Resources Dept.
Wallowa Lake Dam Rehabilitation
14,000,000
2022 A
Water Resources Dept.
Water Development Projects
15,000,000
2022 A
Water Resources Dept.
Big Creek Dams Replacement
4,000,000
2022A Total
$102,400,000
2022 B
Dept of Admin. Services
Eugene Family YMCA Facility
$15,000,000
2022 B
Business Oregon
Levee Grant Program
15,000,000
2022 B
Business Oregon
Brownfields Redevelopment Fund
10,000,000
2022 B
Business Oregon
Special Public Works Fund
50,000,000
2022 B
Housing & Comm. Services
Wildfire Affordable Housing Supply & Land Acquisition
25,000,000
2022B Total
$115,000,000
TOTAL
$217,400,000
New Projects Funded by Recently-Sold State GO Bonds
Series
Project Agency
Project Name
Amount of Bond Proceeds
2022 Series A
Dept. of Administrative Services
Executive Building Interior & Seismic Renovations
$16,000,000
2022 Series A
Dept. of Administrative Services
North Valley Complex Infrastructure Upgrades/Tenant Improvement
30,000,000
2022 Series A
Dept. of Administrative Services
Portland State Office Building Improvements
3,500,000
2022 Series A
Dept. of Revenue
Electronic Valuation Information System (ELVIS)
2,000,000
2022 Series A
Oregon Military Department
Resiliency Grant Fund
5,000,000
2022 Series A
Oregon State Police
Central Point Office Expansion
23,772,889
2022 Series A
Oregon Youth Authority
Camp Riverbend Dorm Renovation
1,500,000
2022 Series A
Oregon Youth Authority
Control Room Renovations
895,000
2022 Series A
Oregon Youth Authority
JJIS IT System Modernization
4,756,531
2022 Series A
Oregon Youth Authority
MacLaren Infirmary and Pharmacy Renovation & Expansion
979,000
2022 Series A
Oregon Youth Authority
MacLaren West Cottages Renovations
4,937,800
2022 Series A
Oregon Youth Authority
Rogue Valley Facility Improvements
2,443,900
2022 Series A
Oregon Youth Authority
Tillamook Dorm Renovation
2,000,000
2022 Series A
Oregon Health Authority
OSH Salem Well Water Treatment Facility
2,395,650
2022 Series A
Dept. of Education
Oregon School for the Deaf ADA Restrooms
1,024,625
2022 Series A
Dept. of Education
Oregon School for the Deaf Fire Alarm System Replacement
3,091,923
2022 Series A
Dept. of Education
Oregon School for the Deaf Windows Upgrade
1,383,452
2022 Series A
Oregon Parks & Recreation Department
State Parks Capital Improvement and Renewal
25,000,000
2022 Series A
Dept. of Fish and Wildlife
Capital Improvement and Renewal
5,000,000
2022 Series A
Oregon Liquor Control Commission
Liquor Warehouse Land & Building
52,537,265
2022 Series A
Oregon Liquor Control Commission
Liquor Warehouse Management IT System
8,500,000
2022 Series B
Oregon Housing and Community Services Department
LIFT/Permanent Supportive Housing Programs
175,000,000
TOTAL
$371,718,035
2022 Series C
Oregon Business Development Department
Seismic Rehabilitation Grants – Schools
55,000,000
2022 Series C
Oregon Business Development Department
Seismic Rehabilitation Grants – Emergency Services Buildings
20,825,000
TOTAL
$75,825,000
TOTAL
$447,543,035
New Projects Funded by Recently-Sold Conduit Revenue Bonds
Series
Project Agency
Project Name
Amount of Bond Proceeds
2022A
Housing & Community Services Dept.
Fremont Manor Apartments
$5,400,000
2022B
Housing & Community Services Dept.
Kentonwood Dimensions Apartments
4,037,000
2022C
Housing & Community Services Dept.
Stillwater Crossing Apartments
3,900,000
2022D
Housing & Community Services Dept.
The Canopy Apartments at Powell
36,500,000
2022E
Housing & Community Services Dept.
Garden Grove Apartments
6,330,000
2022F
Housing & Community Services Dept.
Aloha Family Housing Project
16,680,000
2022G
Housing & Community Services Dept.
Nueva Esperanza Apartments
26,359,717
2022H
Housing & Community Services Dept.
Good Shepherd Village
31,425,000
2022I
Housing & Community Services Dept.
Oregon 4 Apartment Projects
23,895,104
2022J
Housing & Community Services Dept.
Minnesota Place Apartments Project
12,987,074
2022K
Housing & Community Services Dept.
Moorehouse Apartments Project
7,870,000
2022L
Housing & Community Services Dept.
Tigard Senior Housing
13,890,000
2022M
Housing & Community Services Dept.
148th Apartments
15,500,000
2022O
Housing & Community Services Dept.
Shore Pines at Munsel Creek Apartments
14,302,000
2022Q
Housing & Community Services Dept.
Maple Apartments
37,000,000
TOTAL
$256,075,895
--Staff Reports
| | |
| --- | --- |
| Post Date: 2022-06-11 09:08:15 | Last Update: 2022-06-11 09:45:47 |
Read More Articles