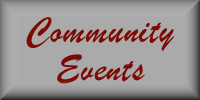 Post an Event

Oregon Legislature Interim Committee Meetings
Wednesday, December 7, 2022 at 8:00 am
Legislative Committee hearings
Oregon Capitol

Oregon Legislature Interim Committee Meetings
Thursday, December 8, 2022 at 8:00 am
Legislative Committee hearings
Oregon Capitol

Oregon Legislature Interim Committee Meetings
Friday, December 9, 2022 at 8:00 am
Legislative Committee hearings
Oregon Capitol

82nd Session of the Oregon Legislature Begins
Monday, January 9, 2023 at 8:00 am
The 2023 Session of the Oregon Legislature begins. Legislators are sworn in and bills are introduced.
Oregon Capitol, Salem
View All Calendar Events
"Political gerrymandering in Oregon is illegal"
As a hopeful Secretary of State Shemia Fagan most certainly noted, the Oregon House passed what has been touted as highly-partisan
redistricting maps
with the minimum 31 votes needed to pass and just hours before the court-imposed deadline. House Republican Leader Christine Drazan (R-Canby) blasted the plan, which passed over her "no" vote. "These partisan maps are a wake-up call for Oregonians. They know Democrats had to cheat to get these maps across the floor.
The passage marks a black mark for Oregon House Speaker -- and now gubernatorial candidate -- Tina Kotek, who was all too happy to get concessions from Republicans to provide quorum and stop requiring bills to be read in their entirety only to renege on he promise to give Republicans equal representation on the redistricting committee.
Drazan continued, "Democrats in Oregon have passed rigged political maps that will guarantee super-sized majorities in the legislature and immediate control of more than 80 percent of Oregon's congressional seats. They should be ashamed that they have gerrymandered Oregonians out of their shot at fair elections for the next decade.
"This is by no means over. The illegal congressional map adopted today, clearly drawn for partisan benefit, will not survive legal challenge. Political gerrymandering in Oregon is illegal and drawing congressional lines to ensure 5 out of 6 seats for your party long-term is gerrymandering.
Representative E. Werner Reschke (R-Klamath Falls) said, "I have no doubt that these maps could have been even worse if they went to the Secretary of State. That's why this process has failed the people."
After the vote, the bill had to return to the Oregon Senate where the Senate concurred in House amendments which, according to Senate Republican Leader Fred Girod (R-Lyons) "seek to cement Democrat dominance in Oregon for the next decade."
The Senate vote was 18-6, with all Republicans voting no. The plan now goes to the Governor for her signature.
--Staff Reports
| | |
| --- | --- |
| Post Date: 2021-09-27 17:16:11 | Last Update: 2021-09-27 17:40:56 |
Believes Covid vaccines should be required for kids to go to school
Via a video posted on YouTube, Democrat Tobias Read
has announced
that he will be running for the position of Oregon's next Governor in the 2022 election.
He is the second high-profile Oregon Democrat to do so, alongside Oregon House Speaker Tina Kotek (D-Portland). Tobais Read is the current Treasurer of the State of Oregon. He was elected to that position in 2016, following 5 years of being in the House Legislature.
In the announcement video, Read expresses his worries over not being allowed to inject his children with COVID-19 vaccine and tells viewers that he would like to implement even more vaccine mandates on employees and customers of businesses in Oregon if he is elected.
"I'm tired of adults who think their version of freedom allows them to endanger children. No one has the right to put our kids and thousands of others at risk." To date, only 504 children 19 and younger have been hospitalized because of COVID-19, according to the Oregon Health Authority. Read says. "COVID-19 vaccines should be required for all children to go to school"
He then explains how, as Oregon State Treasurer, he has been responsible for growing Oregon's economy. This may seem to be a questionable accomplishment to many observers, as many businesses in the state have suffered recently, and the sector that has seen the most growth is in government workers. Economic critics don't consider this to be the wisest way to grow a state's economy.
A D V E R T I S E M E N T
A D V E R T I S E M E N T
Read claims in the video that he helped to implement full day kindergarten for Oregon children, and that he wants universal Pre-K education administered to Oregon children. He says he would like to see the Oregon school year extended, a move that many parents in Oregon might find disruptive and who simply want to see the schools function normally again, and with some accountability.
Is the promise of extending the school year just an indication that he would like to see unionized teachers get paid more to do less?
"We have to stop lurching from one crisis to the next, and invest in our future." says Read. Governmental critics would point out that invest means to spend the people's money. He intends to "fight climate change" with that public money. But he claims this would only be after getting the Covid virus under control, and that regular testing and masking are not enough.
--Ben Fisher
| | |
| --- | --- |
| Post Date: 2021-09-27 16:23:38 | Last Update: 2021-09-27 17:16:11 |
Officers used less lethal foam-tip projectiles
On Saturday, September 25, 2021 at 4:43p.m., North Precinct officers were dispatched to a report of a Premise Check at a house in the 00 block of Northeast Farragut Street. Neighbors were reporting a suspect trying to open doors and windows of a house while carrying a sword and a knife.
When officers arrived, they saw the suspect inside the house. When the suspect saw officers outside he became combative, charging out the back towards officers on the perimeter while carrying a sword. An officer fired a less lethal foam-tip projectile, which was partially effective and helped the officers maintain a distance. But the suspect continued to threaten the officers with the long blade. He also threw the axe and knives, but officers were able to remain at a safe distance. An officer deployed another foam round, which changed the suspect's demeanor.
A D V E R T I S E M E N T
A D V E R T I S E M E N T
Officers were able to utilize de-escalation skills, develop rapport, and convince the suspect to drop his weapons and surrender. Ultimately, he was found in possession of 15 weapons, including a sword, axe, several knives, and a slingshot. He was transported to a hospital for an evaluation.
The residents of the home were not there at the time, and no one was injured.
After he was released from the hospital, Chance T. Haylett, 20, was booked into the Multnomah County Detention Center on charges of Burglary in the First Degree, Criminal Trespass in the First Degree, Criminal Mischief in the First Degree, Felon in Possession of a Restricted Weapon, and Unlawful Use of a Weapon.
--Bruce Armstrong
| | |
| --- | --- |
| Post Date: 2021-09-26 14:27:37 | Last Update: 2021-09-27 00:47:45 |
It will also serve as an important link for Portland's Green Loop
After over a year of construction to build the bridge's foundations, the Portland Bureau of Transportation's
Congressman Earl Blumenauer Pedestrian and Bicycle Bridge
is ready for the next phase of its installation.
The approximately 450,000 lb. and 400-foot-long bridge will be lifted and rolled into place over Sullivan's Gulch the weekend of Oct. 8. The bridge will then be attached to a temporary tower between the I-84 freeway and railroad tracks. Following the initial bridge placement, crews will connect the bridge to the north landing as part of the final phase of construction. When complete, the Blumenauer Bridge will connect pedestrians and people biking on NE 7th Avenue between two of Portland's fastest growing neighborhoods-- Lloyd and the Central Eastside -- and beyond. In the future it will also serve as an important link for Portland's Green Loop.
Both eastbound and westbound I-84 will be closed around the clock from 10 p.m. Friday, Oct. 8 to 5 a.m. Monday, Oct. 11.
People driving should expect delays and use alternate routes or ways of getting around, such as walking, biking, or taking transit.
Here are the closure details:
I-84 eastbound
All I-84 eastbound lanes will close from I-5 to Cesar Chavez Boulevard, including:
The ramps to I-84 from northbound and southbound I-5.
The eastbound on-ramp from Northeast Grand Avenue.
The eastbound on-ramp from Northeast 16th Avenue (will be periodically open).
The eastbound on-ramp from Cesar Chavez Boulevard will remain open. On-ramps east of Cesar Chavez Boulevard will also remain open.
A D V E R T I S E M E N T
A D V E R T I S E M E N T
I-84 westbound
All I-84 westbound lanes will close at I-205 including:
The ramps from northbound and southbound I-205.
The on-ramp from Northeast Halsey Street, near 82nd Avenue.
The on-ramp from Northeast Glisan Street, near 58th Avenue
The on-ramp from Northeast Sandy Boulevard.
The on-ramp from Northeast 33rd Avenue.
The ramps to northbound and southbound I-5.
For real time traffic information during the closure, go to TripCheck.com. This work is weather dependent and the schedule may change.
When it opens in Summer 2022, the bridge will be seismically resilient and serve as a backup route for emergency vehicles over I-84 in the event of an earthquake. In addition to the bridge, the project includes two new public plazas and landings on the north and south sides of the bridge.
Funding for the project comes from the Oregon Convention Center Urban Renewal Area and from Transportation System Development Charges, which are fees paid by development to mitigate the impact of new users of the transportation system. Other funding sources include a commitment from the nonprofit transportation management association Go Lloyd and the Central Eastside Industrial Council. The estimated construction cost is $13.7 million.
--Staff Reports
| | |
| --- | --- |
| Post Date: 2021-09-26 12:30:11 | Last Update: 2021-09-26 12:59:04 |
Left-wing activists find a home in the embattled school district
In what some are regarding as, on the one hand an act of defiance, while on the other hand an affirmation of the activist deep state within district administration, the Canby School District has quietly hired a person who is presumably a replacement for
Autumn Foster
who resigned from the district shortly after the Northwest Observer reported on her
posting vulgar comments
about former President Donald Trump and actively working to seek the termination of a Newberg School District board member.
It appears that Kristen Wohlers has been hired for the position and the Canby School District has her name listed on the
District Staff Directory
, but does not have a picture up, nor a job title listed next to her name.
This story started when the Newberg School District voted to remove political symbols like BLM and "gay pride" flags so that teachers and students could concentrate on school subjects. But the school board voted to remove all political flags and symbols -- although there have been no reports of any "Proud Boy" or "III%" flags ever making an appearance in Newberg schools.
The Newberg School District faced a firestorm of criticism, including that of Autumn Foster who was at the time employed by the nearby Canby School District as the Communication Director. Foster has since resigned.
Apparently, the Canby School District approves of Communications Directors who are gifted in the art of communication via social media, especially supporting left-wing causes, as you can see from the included posts.
--Staff Reports
| | |
| --- | --- |
| Post Date: 2021-09-26 06:30:58 | Last Update: 2021-09-26 08:58:33 |
"The Portland Police Bureau play word games with civil liberties."
In another blow to Portland law enforcement, Multnomah County Circuit Court Judge Tom Ryan has held that the Portland Police Bureau's practice of filming and broadcasting protesters via livestreams broadcast internally, such as in the bureau's situation room and on social media such as Twitter, violates state law that prohibits police from collecting or maintaining information about the political, religious or social views, associations or activities of people who are not suspected of criminal activity. The court also held that PPB's livestreams violate an agreement between the ACLU of Oregon and the City of Portland/PPB regarding the collection of information about protestors.
In August of 1988, ACLU and PPB reached a civil settlement agreement regarding the latter's collection of information about participants in public demonstrations. Among other things, the Agreement obligated PPB to adopt the following formal policy:
"Portland Police Officers shall not collect or maintain information about the political, religious or social views, associations or activities of any individual, group, association, organization, corporation, business or partnership unless such information relates directly to an investigation of criminal activities, and there are reasonable grounds to suspect the subject of the information is or may be involved in criminal conduct."
In this
lawsuit against the City of Portland
, the ACLU of Oregon and Marie Tyvoll ("Protestor No. 1") were represented by ACLU of Oregon pro bono attorneys Edward Piper, Ursula Lalovic, and Joanna Perini-Abbott of Angeli Law Group LLC, Alan Lloyd Kessler and Rian Peck of Visible Law, and Kelly Simon of the ACLU Foundation of Oregon.
Pro bono attorney Edward Piper of Angelia Law Group LLC stated: "We're very happy with Judge Ryan's ruling, which shows that the law can keep pace with evolving technology."
Pro bono attorney Alan Kessler stated: "The Portland Police Bureau and the Portland City Attorney's office are accustomed to playing word games with our civil liberties. We are grateful that Judge Ryan saw through the City's obfuscation and identified the PPB's practice of filming and live-streaming demonstrators for what it is: an unlawful collection of information about protesters' free speech activities."
--Staff Reports
| | |
| --- | --- |
| Post Date: 2021-09-25 14:22:23 | Last Update: 2021-09-25 14:29:31 |
Kids Get Penalized When Adults Play Politics
Editor's note: This article appeared as a blog on the Oregonians for Liberty in Education site and is reprinted here, with permission.
After a COVID-19
timeout
this week at the Capitol, the clock is running down on lawmakers, led by Democratic House Speaker Tina Kotek, to agree on new congressional and state legislative district boundaries by Monday.
As a result of the 2020 census, Oregon will gain a sixth seat in the U.S. House of Representatives. "PlanScore, a nonpartisan online tool that analyzes redistricting proposals for partisan bias, suggests the congressional map Democrats are hoping to pass is
heavily favored
in their party's interests."
As to state legislative boundaries, even before maps are redrawn, Democrats hold supermajorities–more than three-fifths of the seats–in both the House and Senate. The new maps are expected to further widen the disparity.
Why this matters for Oregon schools.
Democrat supermajorities mean education bills do not need bipartisan support. For example, on June 26, the final day of the last regular legislative session,
SB 225
passed 23 to 5 in the Senate, and
HB 2001
passed 20 to 8. These bills, and others enacted this session, are heavily influenced by left-leaning activists, the teachers union, the Oregon Department of Education, and Governor Brown's office. It seems parents and students are getting short shrift.
SB 225
is about educational service district funding. But tucked into the legislation is the creation of a new statewide Task Force on School Safety, with membership appointed in part based on status as "historically, traditionally and currently disadvantaged or underrepresented groups." The Task Force–which has some useful goals like developing a statewide database of school floor plans for emergency responders–must use an "equity-driven approach," and will look at standardizing school safety statewide, which could limit local control of school safety decisions including school resource officer staffing.
HB 2001
is also about school staffing and was
pushed
by activist groups including
Oregon Partners for Education Justice
. It requires a "school district that is making reductions in educator staff positions to retain the teacher with less seniority if the release of the teacher would result in a lesser proportion of teachers with cultural or linguistic expertise." The underlying goal of the bill, evident in earlier drafts: diversity-ratios and race-based hiring practices.
Scrapping standards shortchanges students.
Other education bills passed during the regular session include
HB 2954
, which "allows public charter schools to implement a weighted lottery that favors historically underserved students," and
SB 744
which eliminated the essential skills test–reading and math proficiency–required to obtain an Oregon high school diploma.
A D V E R T I S E M E N T
A D V E R T I S E M E N T
SB 744
epitomizes the problems in Oregon public education today. The bill was promoted by the same group that pushed
HB 2001
, Oregon Partners for Education Justice.
In a breathtaking display of irony, the group claimed that "with
SB 744
, Oregon can ensure high school diplomas are rigorous, relevant, and truly reflect what every student needs to thrive in the 21st century."
As we
wrote
in June: "Oregonians should be wary of activist groups claiming–without evidence–that removing requirements makes diplomas more "rigorous." Removing requirements is not rigor. Rigor is not equity. And equity is not equality or excellence in education. Whether or not adults agree on vocabulary, the bottom line is that SB 744 uses equity as a euphemism for scrapping standards and shortchanging students."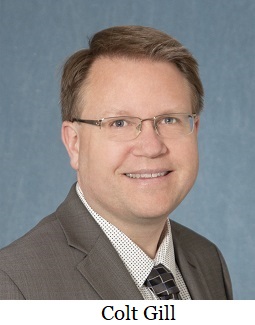 ODE prioritizes ideologies over academics.
Over the last year, the Oregon Department of Education, under the direction of Colt Gill, has been busy issuing guidelines about quarantining kids and enforcing mask mandates. And they've continued to push ideologies over academics.
In June ODE paid $50K for two Nikole Hannah-Jones webinars, diverting funds from the Every Day Matters program aimed at addressing chronic school absenteeism. At that time we
wrote
: "The May 7 webinar characterized America's past as a 400-year-old system of oppression and America's present as irredeemable due to the 'legacy of slavery.' One panelist insisted that 'slavery hasn't ended.'" Now local school districts are baking this New York Times-based worldview into their social studies and new "ethnic studies"
curriculums
.
A more recent example of ODE's push for divisiveness in the classroom was its September 16
resolution
"encouraging solidarity and support for student identities." "The Board's resolution calls on the Newberg School Board specifically to reverse course on its efforts to remove BLM and Pride flags from school settings." Should we hold our breath for ODE to issue a resolution in support of Christian and pro-life identity symbols? Should we be concerned with ODE's heavy-handed attack on local school boards and their common sense policies which are the last line of defense against the left-leaning ODE and Oregon legislature?
We'll need to play the long game.
In their
editorial
today, the Oregonian criticized the "Democrats' anti-democratic power play" and called the redistricting "shamelessly gerrymandered."
So we won't have a level playing field, but we'll still need a game plan.
Parental awareness. School choice and alternative education options. Common-sense local leaders like Newberg School Board chair Dave Brown. New leadership in Salem. Better curriculum for Oregon school children. Kids deserve to win.
--Mary Miller
| | |
| --- | --- |
| Post Date: 2021-09-25 10:05:20 | Last Update: 2021-09-25 19:15:27 |
These bills will now go into effect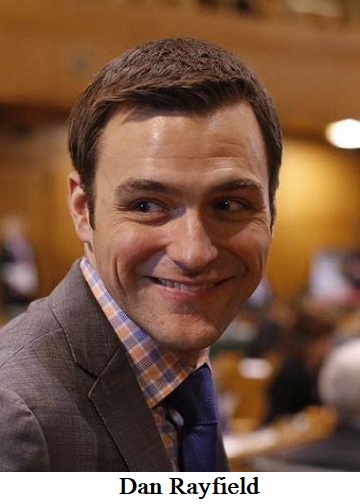 After failing to get enough signatures to qualify for the November 2022 ballot,
Clean Voter Rolls
has announced that it attributes that to the fact that it ran into difficulty with key petitioners being quarantined. Janice Dysinger, Oregonians for Fair Elections, issued a press release:
In the short time we had to circulate the referendum petitions, we did not collect enough signatures to get our referenda 302 or 303 on the 2022 ballot. We are concerned for Oregon elections going forward as the majority in charge of the Legislature voted and the Governor signed these bills into law.
HB 2681
, sponsored by Representative Dan Rayfield (D-Corvallis) allows a registered voter's name to stay on the active voter rolls for an unlimited period of time, even decades, without voting or updating their voter registration.
HB 3291
allows people to return their ballots by mail postmarked the day of election and received by the county clerk up to 7 days after the election.
These bills will now go into effect. Dysinger says this will further weaken Oregon Election laws. She encourages people to continue to send in what signatures they have collected for Referenda 302 and 303. Every signature helps us build a coalition of voters.
Dysinger feels strongly that "going forward Oregonians need to unite to work for good election laws. We need a trustworthy system that will accurately deliver the will of the people. Oregon needs a Full Forensic Audit. If there are no problems, the forensic audit will show that. Why would anyone resist a check of the system? People who agree with us can let us know at: https://www.Cleanvoterrolls.com."
She encourages people to go to www.canvass50.com to help with the canvassing of all 50 states to further the forensic audit of all 50 states. The website is collecting information to determine if everyone who voted had their ballots counted. This is especially true for vote by mail states. The results of the Arizona canvass show that over 173,000 people said they voted but were not counted.
Dysinger is leading a group that invites anyone who has seen or experienced anything questionable or problematic in our elections to email them at info@oregoniansforfairelections.com. They are looking for areas where the problems occur so they can be addressed.
News of the Arizona audit will be released on September 24th at 1 PM on the Arizona Senate Floor. Their report will direct states how to proceed. Dysinger believes it will expose further evidence that the election was flawed and that these flawed practices likely perpetrated by foreign actors, will be evident in other states as well.
She specifically thanks everyone who participated in the effort to try to make sure our elections are accurate and serve the will of the Oregon voters. You can contact her at info@oregoniansforfairelections.com.
--Donna Bleiler
| | |
| --- | --- |
| Post Date: 2021-09-24 16:06:03 | |
Mid-Term Resignation Allows Governor to Appoint Replacement
Governor Kate Brown has announced that she is accepting applications for a judicial position on the Circuit Court for the 22nd Judicial District to fill the vacancy created by the resignation of Judge Michael McLane (R-Powell Butte).
The Governor thanked Judge McLane for his dedicated judicial service to Jefferson and Crook Counties, wished him well in his return to private practice in Bend, and announced that she will fill the position by appointment. Judge McLane's resignation is effective October 10, 2021.
McLane was elected to the Oregon House of Representatives in 2010 and was named Republican Leader in 2013 until after the 2018 elections. He vacated his seat to take a judicial appointment in Crook and Jefferson County in 2019.
Interested applicants should address their completed application forms to Dustin Buehler, General Counsel, Office of the Governor, and email (no mail or hand delivery) those completed forms to Shevaun Gutridge at
shevaun.gutridge@oregon.gov
. Forms must be received by 5:00 p.m. on Monday, October 11, 2021.
--Bruce Armstrong
| | |
| --- | --- |
| Post Date: 2021-09-24 14:31:45 | Last Update: 2021-09-24 15:32:23 |
They may be hoping you won't take a closer look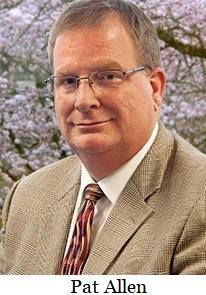 OHA COVID-19 vaccine breakthrough report Under the direction of Pat Allen, the Oregon Health Authority is milking the data for all they can get. While the COVID-19 cases are leveling off and hospitalizations are declining, they send out a
breakthrough report
they hope tells a different story. Breakthrough cases are related to people that are fully vaccinated that get COVID-19 anyway. There were 2,778 breakthrough cases, accounting for 23.2% of all cases between Sept. 12 through Sept. 18.
COVID-19 breakthrough case report released found that 76.8% of the 11,994 reported COVID-19 cases occurred in people who were unvaccinated. But unvaccinated, doesn't really mean unvaccinated. Unvaccinated persons are defined as people who have not completed a COVID-19 vaccine series, are within two-weeks of injection, or have not received an approved COVID-19 vaccine. Even without fully counting all the vaccinated cases, breakthrough cases have averaged 20% since the week of July 24 totaling 22,879 vaccinated breakthrough cases. Additionally, all the early cases had to have occurred in unvaccinated people, because the vaccine wasn't available to the general public until early this year.
The hospitalizations reported September 23, showed a decrease of 54 fewer hospitalized totaling 381 available beds, and seven fewer intensive care bed patients freeing up 56 available beds. They did not categorize the 12 deaths for the week.
A D V E R T I S E M E N T
A D V E R T I S E M E N T
To date, 4.5% of all known breakthrough (vaccinated) cases have been hospitalized,
compared to 5.4% overall
, and 0.9% breakthrough cases have died compared to 1.1% overall. The median age of breakthrough cases who died is 81 (range: 36-101). OHA claims the number of vaccine breakthrough cases identified in Oregon remains very small at 0.9% deaths, but they may be hoping you won't take a closer look or listen to nurses and doctors exposing the unreported vaccinated cases at rallies around the state, which is creating a hospital staff shortage.
--Donna Bleiler
| | |
| --- | --- |
| Post Date: 2021-09-24 08:25:26 | Last Update: 2021-09-24 08:38:48 |
She is a veteran and a Doctor in Psychology
Dr. Angela Plowhead
has announced her candidacy for Oregon's new 6th Congressional District seat.
While she currently resides in Marion County, she has years of experience working, living and going to school across much of the Willamette Valley, the Portland Metro area, Central Oregon, as well as Central and Northern Oregon Coasts.
As an Intelligence Analyst in the US Air Force she saw first hand the dangers of allowing Communist and Marxist ideals to permeate a society and the detrimental impacts it had on citizen's freedoms and daily lives. She has watched these same ideas take root in Portland policies to create chaos, harm business, allow homelessness to go unchecked, and destroy tourism due to defunded law enforcement, who no longer have the resources to keep Portland streets safe.
She sees similar ideology coming out of DC and does not want to see the rest of Oregon or America go down this same destructive path. She says, "I served in the military to protect our freedoms and our constitution from those from the outside and now I am prepared to go to DC to protect it from those within, from those who are attempting to erode the rights our constitution gives us to self-determination, to bear arms, to religious and economic freedoms. Every American deserves the right to improve their circumstances!"
A D V E R T I S E M E N T
A D V E R T I S E M E N T
Plowhead sees the protections provided by the constitution as essential to her own rise from poverty and racial prejudice to obtain her doctorate in Clinical Psychology and become a small business owner. She has spent her career serving other veterans and lobbying state and federal legislatures for the rights and needs of seniors and people with disabilities. She understands the challenges faced by parents struggling with the current public school system through real life experience advocating in for her own child with special needs.
Angela Plowhead is a Clinical Psychologist, Veteran, and small business owner who has committed her career to serving veterans and being a voice for those who do not have one. She has been married for over 25 years and is a mother of two active boys.
--Staff Reports
| | |
| --- | --- |
| Post Date: 2021-09-23 10:46:15 | Last Update: 2021-09-23 22:07:52 |
Portland patrol resources drained
The Portland Police Bureau's Enhanced Community Safety Team (ECST) has reported there were seven shootings in almost 15 hours, beginning just after 2 a.m. through 6:50 p.m. on Tuesday, September 21, 2021.
The first shooting occurred at 2: 20 a.m. at SE 67th/SE Ogden Street. Officers responded to reports from several callers regarding multiple shots fired. More than 10 cartridge casings were located. No victims or related property damage was located. Case #21-263320
A couple hours later at 4:30 p.m., at NE 82nd/NE Sandy Blvd, officers responded and learned an individual was shot and wounded. The victim suffered a non-life threatening injury. Officers extensively canvassed the area, but are uncertain exactly where this incident occurred, but believe it was near the Grotto, which is located at 8840 NE Skidmore Street. Case #21-263395
Later in the morning, at 11:09 a.m., officers responded to NE Prescott/NE Sandy Blvd on a shots fired call. Officers discovered multiple cartridge casings in the area. Preliminary information suggests that this was a drive-by shooting. There were no known injuries at this time. Case #21-263604
At 1:54 p.m., Officers responded to a call of an individual with a gunshot wound who walked into a local hospital. The victim suffered a non-life threatening injury. Based on preliminary investigation, the Officers believe the shooting occurred in the 500 Block of NE Multnomah Street. Case #21-263753
Just over an hour later at 3:07 p.m., another individual walked into a hospital with a gunshot wound. The victim was uncooperative with police and suffered a non-life threatening injury. The individual claims the injury occurred at a shooting at an unknown location in Portland overnight. Case #21-263821
At 6:02 p.m., East Precinct responded to this area on multiple reports of shots fired. Multiple people on foot were shot at by suspects in a drive-by style shooting. There were no reported injuries. Case #21-264030
A D V E R T I S E M E N T
A D V E R T I S E M E N T
Shortly after at 6:50 p.m., officers responded to the 5900 block of SE 72nd Avenue on numerous reports of shots fired. Officers located several cartridge casings at the crime scene. A related unoccupied stolen vehicle was located a short distance away after it was involved in a traffic crash. There were no known injuries reported. Case #21-264061
These incidents required significant numbers of officers, sergeants, detectives, and criminalists to investigate, and drained resources for patrol.
These shootings are ongoing investigations and any additional information will be released at the direction of ECST.
--Ben Fisher
| | |
| --- | --- |
| Post Date: 2021-09-23 08:48:48 | Last Update: 2021-09-23 22:08:13 |
Read More Articles