They may be hoping you won't take a closer look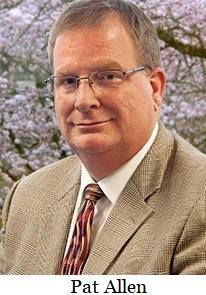 OHA COVID-19 vaccine breakthrough report Under the direction of Pat Allen, the Oregon Health Authority is milking the data for all they can get. While the COVID-19 cases are leveling off and hospitalizations are declining, they send out a
breakthrough report
they hope tells a different story. Breakthrough cases are related to people that are fully vaccinated that get COVID-19 anyway. There were 2,778 breakthrough cases, accounting for 23.2% of all cases between Sept. 12 through Sept. 18.
COVID-19 breakthrough case report released found that 76.8% of the 11,994 reported COVID-19 cases occurred in people who were unvaccinated. But unvaccinated, doesn't really mean unvaccinated. Unvaccinated persons are defined as people who have not completed a COVID-19 vaccine series, are within two-weeks of injection, or have not received an approved COVID-19 vaccine. Even without fully counting all the vaccinated cases, breakthrough cases have averaged 20% since the week of July 24 totaling 22,879 vaccinated breakthrough cases. Additionally, all the early cases had to have occurred in unvaccinated people, because the vaccine wasn't available to the general public until early this year.
The hospitalizations reported September 23, showed a decrease of 54 fewer hospitalized totaling 381 available beds, and seven fewer intensive care bed patients freeing up 56 available beds. They did not categorize the 12 deaths for the week.
A D V E R T I S E M E N T
A D V E R T I S E M E N T
To date, 4.5% of all known breakthrough (vaccinated) cases have been hospitalized,
compared to 5.4% overall
, and 0.9% breakthrough cases have died compared to 1.1% overall. The median age of breakthrough cases who died is 81 (range: 36-101). OHA claims the number of vaccine breakthrough cases identified in Oregon remains very small at 0.9% deaths, but they may be hoping you won't take a closer look or listen to nurses and doctors exposing the unreported vaccinated cases at rallies around the state, which is creating a hospital staff shortage.
--Donna Bleiler
| | |
| --- | --- |
| Post Date: 2021-09-24 08:25:26 | Last Update: 2021-09-24 08:38:48 |