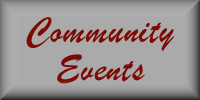 Post an Event

Oregon Republican Party State Central Committee Meeting
Saturday, May 21, 2022 at 7:30 am
Including election of a new Vice-Chair
Marion Post 661 VFW
630 Hood Street, NE
Salem, Oregon

OREGON FREEDOM RALLY
Saturday, June 4, 2022 at 12:00 pm
Oregon's premiere annual event for grassroots conservatives sponsored by Oregon Liberty Alliance and others. Featuring Dinesh D'Souze, Elisha Krauss, Scott Rasmussen and Isabel Brown. Lunch included at $65 per person, under 16 are free. Doors open at 11am to network with exhibitors. Register at: www.OregonFreedomRally.com
Wingspan Event & Conference Center, 801 NE 34th Ave, Hillsboro, OR 97124

DALLAS Community-wide ONE Service
Sunday, June 5, 2022 at 10:30 am
ONE Community joined together for a community wide Worship Service. Fellowship and coffee at 10:30, Service at 11am.
Dallas High School Football Stadium

Fight for Freedom Event
Friday, June 10, 2022 at 6:00 pm
Training on survival and emergency medicine by XSA International Krisanne Hall 2-Day Constitutional Training Friday 6-10pm, Saturday 8am-11pm, Sunday 8am-2pm Tickets: $30 www.peoplesrightsoregon5.com/fight-for-freedom-event
Deschutes County Fairgrounds

Fight for Freedom Event
Friday, June 10, 2022 at 6:00 pm
Training on survival and emergency medicine by XSA International Krisanne Hall 2-Day Constitutional Training Friday 6-10pm, Saturday 8am-11pm, Sunday 8am-2pm Tickets: $30 https://www.peoplesrightsoregon5.com/fight-for-freedom-event
Deschutes County Fairgrounds

Fight for Freedom Event
Friday, June 10, 2022 at 6:00 pm
Training on survival and emergency medicine by XSA International
Krisanne Hall 2-Day Constitutional Training

Friday 6-10pm, Saturday 8am-11pm, Sunday 8am-2pm

Tickets: $30

https://www.peoplesrightsoregon5.com/fight-for-freedom-event

Deschutes County Fairgrounds

World Athletics Championships
Friday, July 15, 2022 at 8:00 am
The World Athletics Championships are coming to Eugene this summer (July 15-24 2022), the first time in history that the championships will be held in the United States. This mega-sporting event will showcase the best track and field athletes in the world. The event will bring 2,000 athletes from more than 200 nations, all competing for 49 gold medals. About 20,000 to 25,000 attendees are expected per session, with most days hosting two sessions (both morning and afternoon).
Eugene

Gathering of Eagles/Rally Around the Flag
Saturday, September 10, 2022 at 10:00 am
Watch for details, sign up for Oregon Liberty Coalition (OLC) alerts and information. orlibertycoalition@gmail.com
Ames Ranch, Turner, Oregon

Oregon General Election
Tuesday, November 8, 2022 at 8:00 pm
Statewide
View All Calendar Events
Announces new mask guidance for state agencies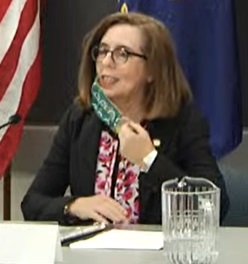 Governor Kate Brown
has announced
new mask guidance for Executive Branch state agencies in line with the Centers for Disease Control and Prevention's recently updated guidance, and based on the spread of the Delta variant.
The new guidance requires all state employees (regardless of vaccination status) in any indoor state agency space to wear face coverings; the requirement also applies to visitors and customers who enter state agency indoor spaces.
"The science and data are clear: the Delta variant is spreading in our communities and is more contagious," said Governor Brown. "This mask requirement will protect Oregonians, many of whom have been on the frontlines of the pandemic and who continue to provide essential services to Oregonians. We also must protect everyone—both agency employees and community members who visit state agencies for information, services, and resources. This new guidance accomplishes both."
Governor Brown announced that the
state agency mask guidance
is effective immediately.
--Bruce Armstrong
| | |
| --- | --- |
| Post Date: 2021-07-30 12:07:11 | Last Update: 2021-07-30 12:20:08 |
Man Arrested for Arson
A portable bathroom in Eugene, Oregon was reported on fire on July 30 at 3:25 a.m. located near West 7th Aly and Lawrence. The structure was up against the building, Growler Guys, 472 W. 7th Avenue.
A caller heard an explosion near W. 7th Aly. Callers reported the fire was going up the building and onto power poles. Eugene Springfield Fire responded and gained access to the building.
Meanwhile, there were other fires being reported in the area, including two additional fully-involved dumpster fires started at apartments in the area reported at 3:58 a.m. Eugene Police was responding during these calls as well.
Community members and Eugene Springfield Fire were providing tips regarding subjects in the area as police searched.
Eugene Police took a person into custody at 4:24 a.m. and he was identified as Daniel David Moore, who had a warrant. He was taken to the Lane County Jail on charges of Arson in the Second Degree, five counts of Reckless Burning, Menacing, Criminal Mischief in the Second Degree.
--Bruce Armstrong
| | |
| --- | --- |
| Post Date: 2021-07-30 11:44:31 | Last Update: 2021-07-30 12:07:11 |
Jason Beebe will run in the Republican primary hoping to meet Ron Wyden in the Fall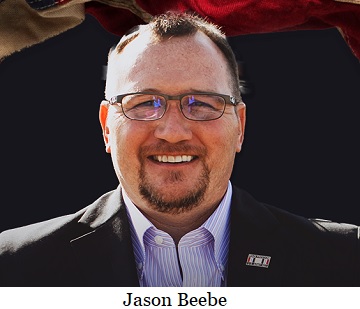 Jason Beebe, the Mayor of Prineville and an Iraq War veteran has
announced his candidacy for United States Senate
for the seat currently held by Ron Wyden.
"The battle for the future of our republic has to start from the ballot box. We have real problems that President Biden is making worse, the only way to fix that is in Congress. What if, Oregon surprised the country and we reject the extreme leftist policy of Ron Wyden for a patriot, a warrior, a true neighbor?

"We need to send someone through the primary that can give Wyden a real fight. We need someone that will bring true values that every American and every Oregonian shares.

"Border security, strong national defense, pro-life, 2nd amendment rights and strong protection for our liberty, and a government that needs to get the hell out of the way versus shutting down our economies locally and nationally."
Beebe is married with five children ranging in age from mid 20's and younger twins. He has worked as a data center contractor.
--Staff Reports
| | |
| --- | --- |
| Post Date: 2021-07-30 08:10:34 | Last Update: 2021-07-30 08:49:06 |
Requires masks indoors for K-12 schools statewide
Governor Kate Brown has
directed
the Oregon Health Authority and the Oregon Department of Education to create a rule to require masks indoors for K-12 schools statewide for the 2021-22 school year, in line with the Centers for Disease Control and Prevention's recently updated guidance, and based on the spread of the Delta variant.
"The science and data are clear: the Delta variant is in our communities, and it is more contagious," said Governor Brown. "My priority is to ensure our kids are able to safely return to full-time in-person learning this fall, five days per week and with minimal disruptions. With many children still ineligible to be vaccinated, masks are an effective way to help keep our kids safe in the classroom, the learning environment we know serves them best.
She continued, "In the meantime, as we ask Oregonians statewide to mask up in public indoor spaces, we will continue working hard to vaccinate more people so we can finally beat this virus once and for all. Vaccines remain the most effective and best way to protect ourselves and our families."
Critics are noting the lack of precise scientific considerations in such a statewide mandate, considering also that school children have been found to not be "super-spreaders" of the disease. Critics also wonder if the Kate Brown administration simply has trouble letting go of governmental powers it has acquired during the era of COVID-19 restrictions.
--Bruce Armstrong
| | |
| --- | --- |
| Post Date: 2021-07-29 15:27:30 | Last Update: 2021-07-29 15:42:07 |
Intended to Reduce Homelessness in Oregon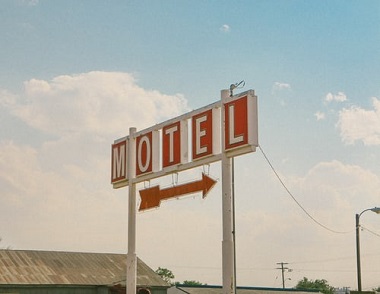 Homelessness has been an increasing topic when so many were left homeless from wildfires last summer.
The Oregon Legislature created
Project Turnkey
as a program to reduce homelessness by acquiring motels and hotels to serve as temporary housing. In November 2020, the Oregon Legislature allocated $65 million initially for Project Turnkey. An additional $9.7 million was allocated in late June 2021 to fund additional projects. Oregon Community Foundation (OCF) was selected to administer funds with guidance from an Advisory Committee of state, local, and community stakeholders.
Project Turnkey has generally been seen as a success to some, but other House legislators were concerned that the rollout didn't go as smooth as it could have, and suggested that if the program is to continue long term, that the Oregon Community Foundation might not be best suited to administer it.
Project Turnkey increased the state's supply of emergent housing by 20 percent through acquisitions of shelter properties in 19 Oregon communities across 13 counties. Each Project Turnkey operation is locally created and operated by local government and/or nonprofit community partners, and each is designed to meet the needs of its community's populations, ranging from fire survivors to domestic violence survivors to Veterans and also to people experiencing chronic homelessness.
Long term, most units supposedly will be converted to transitional or permanent supportive housing, and some will remain shelters. Most Turnkey projects plan on paying for operation costs through a combination of state and federal resources and fundraising dollars.
A D V E R T I S E M E N T
A D V E R T I S E M E N T
"Often, government says 'We know the solution.' In truth, the community living the experience and walking through it daily know best what is needed," said Will Miller, Government Affairs Manager, Native American Youth and Family Center, and Project Turnkey Advisory Committee member.
Oregon Community Foundation offers support for Oregon's housing needs along a continuum — from shelter to supportive housing to affordable housing to equitable home ownership — through a variety of tools, including research, grants, advocacy, and low-interest loans. OCF's administration of Project Turnkey is one example of an approach launched to help more Oregonians find stable, affordable housing.
Outside of Portland, Eugene may have the next biggest issue with homeless camps. When City of Eugene Mayor Lucy Vinis was asked if Project Turnkey had reduced the street camps, she replied, "We don't have enough experience with Project Turnkey to know. On the face of it, it is an excellent way to stabilize people who want and need shelter and services. The folks who are disaffected from society and unwilling to change their transient lifestyle are much harder to persuade to move into any kind of shelter or managed site – and I don't imagine hotels are any better for them than any number of other options, but I could be wrong. They really present our biggest problem."
It seems that the street campers create the most buzz with their unsightly make-shift shelters, unclean habits, and concern for their warmth in winter. The question remains, when it gets towards freezing this winter, will Turnkey hotel and motels shelter this segment of homeless that prefer camping outdoors?
The Project Turnkey Community Advisory Committee will officially conclude the project with a review of insights and key lessons in a comprehensive report that OCF will deliver to the Oregon Legislature in early August, 2021.
--Donna Bleiler
| | |
| --- | --- |
| Post Date: 2021-07-29 14:58:37 | Last Update: 2021-07-29 15:21:23 |
Offers to relocate statues in the city of Sandy
Sandy Mayor and Oregon Gubernatorial candidate Stan Pulliam has announced that he wants to make Sandy the new home to the statues of three American presidents that were
horribly vandalized and torn down
by violent rioters in Portland last year.
In a press release containing an eight minute
video link
, the mayor flanked by city councilors Laurie Smallwood and Carl Exner, said
The destruction of our cherished monuments was heartbreaking to watch, but what's even more frustrating is the City of Portland's acquiescence to the left-wing mob. City leaders refused to refurbish these statues and put them back up on display. An unconscionable decision.

Statues are chiseled from rock for a reason. They are there to remind us of where we came from, not where we are. They should inform with inspiration the great things accomplished, and welcome discussion of the great things done since.

That is why on Monday I will meet with Sandy City Council to make Sandy a sanctuary for memorials that represent the best of Oregon and American ideals.


Venerating our history allows us to celebrate the things that should be celebrated, like American exceptionalism and liberty. It also allows us to learn from our past in order to foster a better future. I will fight to bring these statues to their new home in Sandy where they will stand for generations to come.

If you agree that our freedom in America is under attack as long as the cancel mob is able to destroy statues of our nation's heroes and silence speech that they don't agree with.
Pulliam specifically referenced the statues of George Washington, Abraham Lincoln and Theodore Roosevelt.
--Staff Reports
| | |
| --- | --- |
| Post Date: 2021-07-28 13:49:00 | Last Update: 2021-07-28 14:06:01 |
This is really just continued income confiscation
Recent attacks on small business reveal more than just ignorance on the part of those removing tax incentives for owners making over $400k annually. Why set the arbitrary level of annual income at $400k?
Small business owners do different things with their income. They don't all buy luxury second homes as lawmakers playing the class envy card are claiming. Most reinvest in their companies. They care for their employees and hope a family member may go into the business someday. They reinvest if for no other reason than to stay competitive or be swallowed up. Their reinvestment plans are as individual as there are companies. The reinvestment may be a few thousand or many millions. Guess what, small businesses are not all alike.
For government to decide how best to use the income for millions of self-employed with one size fits all rules is ridiculous. Reinvestment for someone at the lowest income level and the highest income level may be equally risky. The economy depends on taking a risk with innovation. Why penalize just one income level? Lawmakers favoring this legislation for the most part are the ones who have never been employers. Some may know a lot about selling to government, but what's their experience working in the free market? Often revealing is where their campaign contributions come from.
This is really just continued income confiscation. Tax and spend legislators shift their focus to different targets each session. Large Corporations learn to adjust to tax rules. Small businesses not so much. Plus, if you add up all the millions of small businesses to tax you can confiscate equal or greater funds for government spending than could be gained with another assault on large corporations. Regulations and fees are a way for the unelected to raise additional government revenue.
Oregon's senior Senator has finally arrived. He is chair of the Senate Finance Committee. Not surprisingly, lobbyists shower most of their donations on committee chairs. Ron Wyden is famous for visiting each of Oregon's counties each year, even Wheeler County with less than 2000 people. That's good optics for the Senator who has lived on the affluent upper east side of Manhattan for decades. He is releasing a bill that will increase taxes on small business owners. Of course he has never signed the front of a paycheck in his life. He only knows what lobbyists tell him. Harming small business, the engine of our economy, must not go unnoticed.
In Oregon we had a similar and equally misguided event with the passage of
SB 139
. It will remove about $30 million from the private economy each year with government centric advocacy replacing reinvestment for economic growth of the private sector. Oregon's
Grand Bargain
under Kitzhaber raised taxes on the large Corporations and did no harm to small business. If that was good policy, why suddenly turn the tables and go after the small businesses?
--Tom Hammer
| | |
| --- | --- |
| Post Date: 2021-07-28 09:33:16 | Last Update: 2021-07-28 10:10:34 |
Regardless of vaccination status
The Oregon Health Authority (OHA) is
now recommending mask use in all indoor settings
, regardless of vaccination status, and some critics are pointing out that Governor Brown may issue a new statewide mandate in the near future.
OHA issued the following statement on July 27th:
In responses to a large jump in cases and hospitalizations and new national guidance calling for masking measures to prevent the spread of the highly transmissible Delta variant, the Oregon Health Authority today is recommending universal mask use in public indoor settings throughout the state to protect Oregonians from COVID-19.

"Today's reported sharp rise in cases and hospitalizations in Oregon are sobering reminders that the pandemic is not over, especially for Oregonians who remain unvaccinated," said Dr. Dean Sidelinger, state epidemiologist and state health officer.

"The highly contagious Delta variant has increased tenfold in the past two weeks in Oregon, and it is now estimated to be associated with 80% of the new cases in Oregon. The use of face masks provides significant protection for individuals who are unvaccinated as well as an additional level protection from a small but known risk of infection by the virus for persons who have already been vaccinated."

According to the Centers for Disease Control and Prevention (CDC), people who are vaccinated with currently available vaccines are protected from the virus and the circulating variants, including the Delta variant that is now seen in the majority of Oregon's new cases.

OHA's recommendation aligns with the CDC's new guidance issued today that everyone, including fully vaccinated persons, wear a mask in public indoor settings. OHA's recommendation applies statewide, and not just areas with higher infections and high transmission, as cases have increased across the state in recent weeks due to the Delta variant.

OHA is continuing to call on local community and public health leaders, and businesses, to encourage vaccination and masking to prevent new outbreaks in areas of substantial and high transmission.
--Staff Reports
| | |
| --- | --- |
| Post Date: 2021-07-27 17:27:00 | Last Update: 2021-07-27 20:51:21 |
Suggests climate change is racist
Governor Kate Brown has
signed into law a controversial energy bill package
. She did so July 27th, at 11:15 a.m. at Daimler Truck North America and Portland General Electric's Electric Island commercial vehicle charging center in Portland.
House Bill 2021
sets the most aggressive timeline in the country for moving to 100% renewable electricity sources, by 2040.
House Bill 2021,
House Bill 2165
,
House Bill 2475
, and
House Bill 3141
were also passed allegedly to "center the needs of Oregon's most vulnerable communities".
"With these policies, we will create jobs", said Governor Brown. "We will reduce carbon emissions. And, we will make sure the economic, environmental, and health benefits of our energy economy reach all Oregonians, especially those who have been disproportionately impacted by climate change and pollution."
She continued, "I have continued to make climate action an urgent priority as Oregon continues to grapple with repeated climate disasters, the impacts of which are felt disproportionately by Black, Indigenous, Latino, Latina, Latinx, Asian, Pacific Islander, Tribal, communities of color, low income, and rural communities."
A recording of that bill signing —with an American Sign Language simulcast—will be
available for the public on YouTube
. A copy of the Governor's prepared remarks from the bill signing is available
here
. Photos of the event can be found
here
.
--Bruce Armstrong
| | |
| --- | --- |
| Post Date: 2021-07-27 14:57:10 | Last Update: 2021-07-27 15:38:52 |
These programs need an exit strategy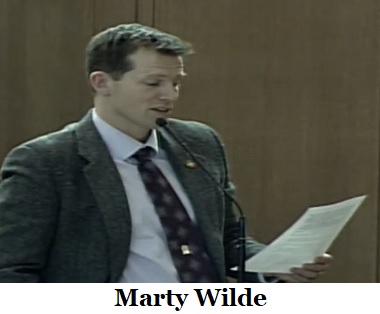 For some, Electric Vehicles are the future, able to be powered by non-fossil fuels. For others, they are a fairy tale that will never pencil out, create fiscal inequity and cause more problems than they solve. The Oregon Legislature has been creating a regime of subsidy and regulation to support these modes of transportation, led by Eugene Democrat Representative Marty Wilde.
During the recently concluded session,
HB 2290
, introduced by Representative Marty Wilde (D-Eugene) which requires State Parks and Recreation Department to allow for installation and service of public electric vehicle charging stations in parking spaces that are part of facilities of state park system. It also, authorizes the Oregon Public Utility Commission to allow electric companies to recover costs from retail electricity consumers for prudent infrastructure measures to support transportation electrification.
The Legislature also passed
HB 2165
which requires electric companies that make sales of electricity to 25,000 or more retail electricity consumers to collect an amount from all retail electricity consumers, to be expended to support transportation electrification pursuant to plan accepted by Public Utility Commission. It authorizes the commission to allow electric companies to recover costs from retail electricity consumers for prudent infrastructure measures to support transportation electrification if certain criteria are met. The bill was requested by Governor Kate Brown.
Rachel Dawson of Cascade Policy Institute opposed the bill, saying, "Utilities should not be allowed to use ratepayer funds to own and operate electric vehicle chargers, nor should they be allowed to recover costs for electric vehicle infrastructure measures from all ratepayers." She makes the point that,
"Low-income ratepayers and those living in rural areas should not be subsidizing infrastructure or vehicle rebates for those living in more urban areas with the means to purchase an EV on their own dime. This bill will force everyone to pay for a luxury service that very few will use.

"Perhaps instead we should follow in Kentucky's footsteps. Kentucky utilities are allowed to build and operate EV infrastructure, but only customers who use them are charged for the service. Utilities recoup costs by charging customers a small hourly fee. Electricity customers who do not and will not utilize this infrastructure should not pay for its implementation."
On the regulation front, the Legislature also passed
HB 2180
, introduced by Representatives Marty Wilde (D-Eugene) and David Brock Smith (R-Port Orford). which requires the Department of Consumer and Business Services to amend state building code to require that new construction include provisions for electrical service capacity for specified percentage of parking spaces -- even allowing a municipality to adopt local percentage of parking space requirements higher than state building code requirements. The code amendments will become effective on July 1, 2022.
While these are some of the larger requirements and regulations just from the last legislative session, the steady annual drip of these proposals is a hallmark of each legislative session. If the environmentalists and the electric car enthusiasts get their way and more and more cars become electric, sooner or later, the subsidies will become overbearing. Perhaps it's time to develop an exit strategy.
--Staff Reports
| | |
| --- | --- |
| Post Date: 2021-07-26 21:23:59 | Last Update: 2021-07-26 22:35:45 |
Responsive to people of color and people of lived experience
Oregon will soon be spending at least $350 million to try to address behavioral health problems across the state. This may be considered an insincere effort to truly fix the problem according to some observers who criticize some of Oregon's latest political moves, including the recent decriminalization of all drugs in the state.
HB 2086
is awaiting Governor Kate Brown's signature. The legislation would supposedly work to coordinate mental health care systems around the state of Oregon, and it seems to also implement some collectivist notions based on skin color.
HB 2086 will appropriate public money to do the following:
Require the Oregon Health Authority to establish peer and community-driven programs that provide culturally specific and culturally responsive behavioral health services that are directly responsive to (and driven by) people of color, tribal communities and people of lived experience.
Increase funding to reintegrate criminal defendants found unfit to proceed in criminal proceeding into communities.
Appropriate moneys to authority to construct and operate secure residential treatment facility to serve up to 39 individuals.
Require the authority to reimburse cost of co-occurring mental health and substance use disorder treatment paid for on fee-for-service basis at enhanced rate based on specified factors.
Require authority to conduct study of reimbursement rates for co-occurring disorder treatments and study of Medicaid rates paid for behavioral health services compared to physical health services and rates paid for addiction treatment services compared to mental health services.
Impose requirements on authority regarding reimbursement for services provided by mental and behavioral health providers to medical assistance recipients.
Require the authority to continually evaluate and revise administrative rules to reduce regulatory burden on providers.
Direct the authority to adopt rules requiring coordinated care organizations to provide housing navigation services and address social determinants of health through care coordination.
Require intensive behavioral health treatment providers, coordinated care organizations and insurers to collect and report to authority data regarding access to intensive behavioral health treatment for children and adolescents with high acuity behavioral health needs.
Require authority to contract with third-party vendor to survey medical assistance recipients about their experiences with behavioral health care and services.
Require the Oregon Health Policy Board, by February 1, 2022, to establish Behavioral Health Committee consisting of specified members to establish quality metrics for behavioral health services provided by coordinated care organizations and providers.
Requires authority to make specified reports to Legislative Assembly.
This bill,
HB 2086
, was drafted at the request of Governor Kate Brown for Oregon Health Authority, along with a declared emergency, which makes the law effective upon passage.
--Bruce Armstrong
| | |
| --- | --- |
| Post Date: 2021-07-26 12:33:27 | Last Update: 2021-07-26 20:42:23 |
The DEQ is celebrating a bloated budget and "environmental justice"
The Environmental Quality Commission -- the board that oversees the Oregon Department of Environmental Quality, directed by Richard Whitman, met for the first time since the close of the 2021 Legislative session and at times, their meeting seemed to be a celebration of their "gains" during the session.
For starters, their over-half-billion
budget increased
by 26.2% over the previous biennium -- certainly enough to keep pace with inflation and population growth. They will be adding over 39 new positions, a significant increase.
They noted the passage of
SCR 17
which makes the claim that "environmental and climate solutions must address structural socioeconomic inequalities built by a history of economic and social inequality" and that "frontline communities are Black, Native American, Indigenous and People of Color communities and immigrant and low-income communities that historically and presently experience the brunt of health, economic and ecological impacts and have been made more vulnerable to the consequences of climate change because of these factors."
During the meeting the Commission looked forward to the next legislative session in which they could further increase staff to address issues of environmental justice, as well as the creation of a mapping tool -- presumably to identify areas in which people of color are being impacted by environmental issues.
In other items, the Commission heard a presentation on the implementation of
diesel emissions standards
enacted by
HB 2007
, which passed in 2019. This bill is focused on the tri-county area and will certainly have an impact on business and prices as it goes into effect.
Interestingly, the Commission was presented with the concept of "exporting" emissions -- the idea is that even when we don't produce the emissions through our industry, we are responsible for emissions created in other states or nations that produce them to meet our demand. It doesn't seem to include the offset that our large forests produce by consuming and sequestering the carbon produced by other states and nations.
The commission also heard a
presentation on the State of the Environment
which emphasized the progress being made on brownfields cleanups, diesel emissions, and greenhouse gasses.
--Staff Reports
| | |
| --- | --- |
| Post Date: 2021-07-25 14:09:39 | Last Update: 2021-07-25 14:44:28 |
Read More Articles