Intended to Reduce Homelessness in Oregon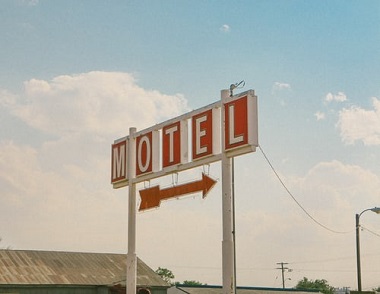 Homelessness has been an increasing topic when so many were left homeless from wildfires last summer.
The Oregon Legislature created
Project Turnkey
as a program to reduce homelessness by acquiring motels and hotels to serve as temporary housing. In November 2020, the Oregon Legislature allocated $65 million initially for Project Turnkey. An additional $9.7 million was allocated in late June 2021 to fund additional projects. Oregon Community Foundation (OCF) was selected to administer funds with guidance from an Advisory Committee of state, local, and community stakeholders.
Project Turnkey has generally been seen as a success to some, but other House legislators were concerned that the rollout didn't go as smooth as it could have, and suggested that if the program is to continue long term, that the Oregon Community Foundation might not be best suited to administer it.
Project Turnkey increased the state's supply of emergent housing by 20 percent through acquisitions of shelter properties in 19 Oregon communities across 13 counties. Each Project Turnkey operation is locally created and operated by local government and/or nonprofit community partners, and each is designed to meet the needs of its community's populations, ranging from fire survivors to domestic violence survivors to Veterans and also to people experiencing chronic homelessness.
Long term, most units supposedly will be converted to transitional or permanent supportive housing, and some will remain shelters. Most Turnkey projects plan on paying for operation costs through a combination of state and federal resources and fundraising dollars.
A D V E R T I S E M E N T

A D V E R T I S E M E N T
"Often, government says 'We know the solution.' In truth, the community living the experience and walking through it daily know best what is needed," said Will Miller, Government Affairs Manager, Native American Youth and Family Center, and Project Turnkey Advisory Committee member.
Oregon Community Foundation offers support for Oregon's housing needs along a continuum — from shelter to supportive housing to affordable housing to equitable home ownership — through a variety of tools, including research, grants, advocacy, and low-interest loans. OCF's administration of Project Turnkey is one example of an approach launched to help more Oregonians find stable, affordable housing.
Outside of Portland, Eugene may have the next biggest issue with homeless camps. When City of Eugene Mayor Lucy Vinis was asked if Project Turnkey had reduced the street camps, she replied, "We don't have enough experience with Project Turnkey to know. On the face of it, it is an excellent way to stabilize people who want and need shelter and services. The folks who are disaffected from society and unwilling to change their transient lifestyle are much harder to persuade to move into any kind of shelter or managed site – and I don't imagine hotels are any better for them than any number of other options, but I could be wrong. They really present our biggest problem."
It seems that the street campers create the most buzz with their unsightly make-shift shelters, unclean habits, and concern for their warmth in winter. The question remains, when it gets towards freezing this winter, will Turnkey hotel and motels shelter this segment of homeless that prefer camping outdoors?
The Project Turnkey Community Advisory Committee will officially conclude the project with a review of insights and key lessons in a comprehensive report that OCF will deliver to the Oregon Legislature in early August, 2021.
--Donna Bleiler
| | |
| --- | --- |
| Post Date: 2021-07-29 14:58:37 | Last Update: 2021-07-29 15:21:23 |