Jason Beebe will run in the Republican primary hoping to meet Ron Wyden in the Fall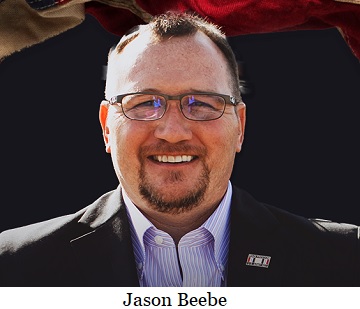 Jason Beebe, the Mayor of Prineville and an Iraq War veteran has
announced his candidacy for United States Senate
for the seat currently held by Ron Wyden.
"The battle for the future of our republic has to start from the ballot box. We have real problems that President Biden is making worse, the only way to fix that is in Congress. What if, Oregon surprised the country and we reject the extreme leftist policy of Ron Wyden for a patriot, a warrior, a true neighbor?

"We need to send someone through the primary that can give Wyden a real fight. We need someone that will bring true values that every American and every Oregonian shares.

"Border security, strong national defense, pro-life, 2nd amendment rights and strong protection for our liberty, and a government that needs to get the hell out of the way versus shutting down our economies locally and nationally."
Beebe is married with five children ranging in age from mid 20's and younger twins. He has worked as a data center contractor.
--Staff Reports
| | |
| --- | --- |
| Post Date: 2021-07-30 08:10:34 | Last Update: 2021-07-30 08:49:06 |