These programs need an exit strategy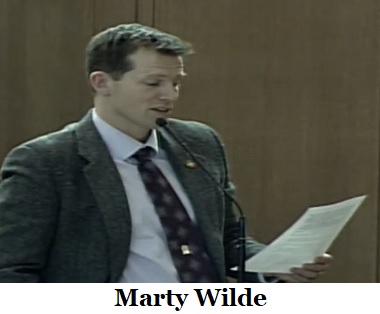 For some, Electric Vehicles are the future, able to be powered by non-fossil fuels. For others, they are a fairy tale that will never pencil out, create fiscal inequity and cause more problems than they solve. The Oregon Legislature has been creating a regime of subsidy and regulation to support these modes of transportation, led by Eugene Democrat Representative Marty Wilde.
During the recently concluded session,
HB 2290
, introduced by Representative Marty Wilde (D-Eugene) which requires State Parks and Recreation Department to allow for installation and service of public electric vehicle charging stations in parking spaces that are part of facilities of state park system. It also, authorizes the Oregon Public Utility Commission to allow electric companies to recover costs from retail electricity consumers for prudent infrastructure measures to support transportation electrification.
The Legislature also passed
HB 2165
which requires electric companies that make sales of electricity to 25,000 or more retail electricity consumers to collect an amount from all retail electricity consumers, to be expended to support transportation electrification pursuant to plan accepted by Public Utility Commission. It authorizes the commission to allow electric companies to recover costs from retail electricity consumers for prudent infrastructure measures to support transportation electrification if certain criteria are met. The bill was requested by Governor Kate Brown.
Rachel Dawson of Cascade Policy Institute opposed the bill, saying, "Utilities should not be allowed to use ratepayer funds to own and operate electric vehicle chargers, nor should they be allowed to recover costs for electric vehicle infrastructure measures from all ratepayers." She makes the point that,
"Low-income ratepayers and those living in rural areas should not be subsidizing infrastructure or vehicle rebates for those living in more urban areas with the means to purchase an EV on their own dime. This bill will force everyone to pay for a luxury service that very few will use.

"Perhaps instead we should follow in Kentucky's footsteps. Kentucky utilities are allowed to build and operate EV infrastructure, but only customers who use them are charged for the service. Utilities recoup costs by charging customers a small hourly fee. Electricity customers who do not and will not utilize this infrastructure should not pay for its implementation."
On the regulation front, the Legislature also passed
HB 2180
, introduced by Representatives Marty Wilde (D-Eugene) and David Brock Smith (R-Port Orford). which requires the Department of Consumer and Business Services to amend state building code to require that new construction include provisions for electrical service capacity for specified percentage of parking spaces -- even allowing a municipality to adopt local percentage of parking space requirements higher than state building code requirements. The code amendments will become effective on July 1, 2022.
While these are some of the larger requirements and regulations just from the last legislative session, the steady annual drip of these proposals is a hallmark of each legislative session. If the environmentalists and the electric car enthusiasts get their way and more and more cars become electric, sooner or later, the subsidies will become overbearing. Perhaps it's time to develop an exit strategy.
--Staff Reports
| | |
| --- | --- |
| Post Date: 2021-07-26 21:23:59 | Last Update: 2021-07-26 22:35:45 |