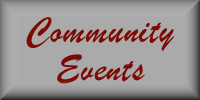 Post an Event

Oregon State Fair
Friday, August 26, 2022 at 10:00 am
Which part of the Oregon State Fair are you most excited for? We'll keep adding to the fun all summer long!
Salem, Or

Washington County Candidate Meet and Greet
Wednesday, August 31, 2022 at 6:30 pm
Join our Washington County State House and Senate Candidates and Oregon State and National Candidates to discuss issues that are important to you, your family, and your community. Refreshments provided.
King City Clubhouse 15245 SW 116th Ave. King City, Oregon 97224

Linn County GOP Gala and Auction
Saturday, September 10, 2022 at 5:00 pm
Keynote Speaker Dave Sanderson, 2009 "Miracle on the Hudson" survivor.

linngop.com/galatickets
Linn County Expo Center

Washington County GOP Reagan Dinner
Saturday, September 17, 2022 at 6:00 pm
Tickets for Reagan Dinner 2022 in Hillsboro September 17th, now on sale at www.washco.gop, featuring former Secretary of State Mike Pompeo.

Oregon General Election
Tuesday, November 8, 2022 at 8:00 pm
Statewide
View All Calendar Events
Regardless of vaccination status
The Oregon Health Authority (OHA) is
now recommending mask use in all indoor settings
, regardless of vaccination status, and some critics are pointing out that Governor Brown may issue a new statewide mandate in the near future.
OHA issued the following statement on July 27th:
In responses to a large jump in cases and hospitalizations and new national guidance calling for masking measures to prevent the spread of the highly transmissible Delta variant, the Oregon Health Authority today is recommending universal mask use in public indoor settings throughout the state to protect Oregonians from COVID-19.

"Today's reported sharp rise in cases and hospitalizations in Oregon are sobering reminders that the pandemic is not over, especially for Oregonians who remain unvaccinated," said Dr. Dean Sidelinger, state epidemiologist and state health officer.

"The highly contagious Delta variant has increased tenfold in the past two weeks in Oregon, and it is now estimated to be associated with 80% of the new cases in Oregon. The use of face masks provides significant protection for individuals who are unvaccinated as well as an additional level protection from a small but known risk of infection by the virus for persons who have already been vaccinated."

According to the Centers for Disease Control and Prevention (CDC), people who are vaccinated with currently available vaccines are protected from the virus and the circulating variants, including the Delta variant that is now seen in the majority of Oregon's new cases.

OHA's recommendation aligns with the CDC's new guidance issued today that everyone, including fully vaccinated persons, wear a mask in public indoor settings. OHA's recommendation applies statewide, and not just areas with higher infections and high transmission, as cases have increased across the state in recent weeks due to the Delta variant.

OHA is continuing to call on local community and public health leaders, and businesses, to encourage vaccination and masking to prevent new outbreaks in areas of substantial and high transmission.
--Staff Reports
| | |
| --- | --- |
| Post Date: 2021-07-27 17:27:00 | Last Update: 2021-07-27 20:51:21 |
Suggests climate change is racist
Governor Kate Brown has
signed into law a controversial energy bill package
. She did so July 27th, at 11:15 a.m. at Daimler Truck North America and Portland General Electric's Electric Island commercial vehicle charging center in Portland.
House Bill 2021
sets the most aggressive timeline in the country for moving to 100% renewable electricity sources, by 2040.
House Bill 2021,
House Bill 2165
,
House Bill 2475
, and
House Bill 3141
were also passed allegedly to "center the needs of Oregon's most vulnerable communities".
"With these policies, we will create jobs", said Governor Brown. "We will reduce carbon emissions. And, we will make sure the economic, environmental, and health benefits of our energy economy reach all Oregonians, especially those who have been disproportionately impacted by climate change and pollution."
She continued, "I have continued to make climate action an urgent priority as Oregon continues to grapple with repeated climate disasters, the impacts of which are felt disproportionately by Black, Indigenous, Latino, Latina, Latinx, Asian, Pacific Islander, Tribal, communities of color, low income, and rural communities."
A recording of that bill signing —with an American Sign Language simulcast—will be
available for the public on YouTube
. A copy of the Governor's prepared remarks from the bill signing is available
here
. Photos of the event can be found
here
.
--Bruce Armstrong
| | |
| --- | --- |
| Post Date: 2021-07-27 14:57:10 | Last Update: 2021-07-27 15:38:52 |
These programs need an exit strategy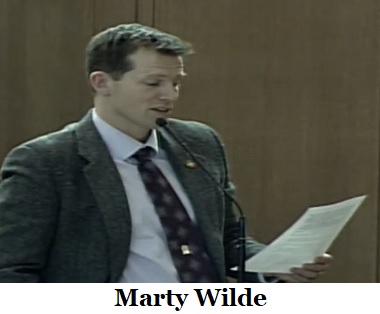 For some, Electric Vehicles are the future, able to be powered by non-fossil fuels. For others, they are a fairy tale that will never pencil out, create fiscal inequity and cause more problems than they solve. The Oregon Legislature has been creating a regime of subsidy and regulation to support these modes of transportation, led by Eugene Democrat Representative Marty Wilde.
During the recently concluded session,
HB 2290
, introduced by Representative Marty Wilde (D-Eugene) which requires State Parks and Recreation Department to allow for installation and service of public electric vehicle charging stations in parking spaces that are part of facilities of state park system. It also, authorizes the Oregon Public Utility Commission to allow electric companies to recover costs from retail electricity consumers for prudent infrastructure measures to support transportation electrification.
The Legislature also passed
HB 2165
which requires electric companies that make sales of electricity to 25,000 or more retail electricity consumers to collect an amount from all retail electricity consumers, to be expended to support transportation electrification pursuant to plan accepted by Public Utility Commission. It authorizes the commission to allow electric companies to recover costs from retail electricity consumers for prudent infrastructure measures to support transportation electrification if certain criteria are met. The bill was requested by Governor Kate Brown.
Rachel Dawson of Cascade Policy Institute opposed the bill, saying, "Utilities should not be allowed to use ratepayer funds to own and operate electric vehicle chargers, nor should they be allowed to recover costs for electric vehicle infrastructure measures from all ratepayers." She makes the point that,
"Low-income ratepayers and those living in rural areas should not be subsidizing infrastructure or vehicle rebates for those living in more urban areas with the means to purchase an EV on their own dime. This bill will force everyone to pay for a luxury service that very few will use.

"Perhaps instead we should follow in Kentucky's footsteps. Kentucky utilities are allowed to build and operate EV infrastructure, but only customers who use them are charged for the service. Utilities recoup costs by charging customers a small hourly fee. Electricity customers who do not and will not utilize this infrastructure should not pay for its implementation."
On the regulation front, the Legislature also passed
HB 2180
, introduced by Representatives Marty Wilde (D-Eugene) and David Brock Smith (R-Port Orford). which requires the Department of Consumer and Business Services to amend state building code to require that new construction include provisions for electrical service capacity for specified percentage of parking spaces -- even allowing a municipality to adopt local percentage of parking space requirements higher than state building code requirements. The code amendments will become effective on July 1, 2022.
While these are some of the larger requirements and regulations just from the last legislative session, the steady annual drip of these proposals is a hallmark of each legislative session. If the environmentalists and the electric car enthusiasts get their way and more and more cars become electric, sooner or later, the subsidies will become overbearing. Perhaps it's time to develop an exit strategy.
--Staff Reports
| | |
| --- | --- |
| Post Date: 2021-07-26 21:23:59 | Last Update: 2021-07-26 22:35:45 |
Responsive to people of color and people of lived experience
Oregon will soon be spending at least $350 million to try to address behavioral health problems across the state. This may be considered an insincere effort to truly fix the problem according to some observers who criticize some of Oregon's latest political moves, including the recent decriminalization of all drugs in the state.
HB 2086
is awaiting Governor Kate Brown's signature. The legislation would supposedly work to coordinate mental health care systems around the state of Oregon, and it seems to also implement some collectivist notions based on skin color.
HB 2086 will appropriate public money to do the following:
Require the Oregon Health Authority to establish peer and community-driven programs that provide culturally specific and culturally responsive behavioral health services that are directly responsive to (and driven by) people of color, tribal communities and people of lived experience.
Increase funding to reintegrate criminal defendants found unfit to proceed in criminal proceeding into communities.
Appropriate moneys to authority to construct and operate secure residential treatment facility to serve up to 39 individuals.
Require the authority to reimburse cost of co-occurring mental health and substance use disorder treatment paid for on fee-for-service basis at enhanced rate based on specified factors.
Require authority to conduct study of reimbursement rates for co-occurring disorder treatments and study of Medicaid rates paid for behavioral health services compared to physical health services and rates paid for addiction treatment services compared to mental health services.
Impose requirements on authority regarding reimbursement for services provided by mental and behavioral health providers to medical assistance recipients.
Require the authority to continually evaluate and revise administrative rules to reduce regulatory burden on providers.
Direct the authority to adopt rules requiring coordinated care organizations to provide housing navigation services and address social determinants of health through care coordination.
Require intensive behavioral health treatment providers, coordinated care organizations and insurers to collect and report to authority data regarding access to intensive behavioral health treatment for children and adolescents with high acuity behavioral health needs.
Require authority to contract with third-party vendor to survey medical assistance recipients about their experiences with behavioral health care and services.
Require the Oregon Health Policy Board, by February 1, 2022, to establish Behavioral Health Committee consisting of specified members to establish quality metrics for behavioral health services provided by coordinated care organizations and providers.
Requires authority to make specified reports to Legislative Assembly.
This bill,
HB 2086
, was drafted at the request of Governor Kate Brown for Oregon Health Authority, along with a declared emergency, which makes the law effective upon passage.
--Bruce Armstrong
| | |
| --- | --- |
| Post Date: 2021-07-26 12:33:27 | Last Update: 2021-07-26 20:42:23 |
The DEQ is celebrating a bloated budget and "environmental justice"
The Environmental Quality Commission -- the board that oversees the Oregon Department of Environmental Quality, directed by Richard Whitman, met for the first time since the close of the 2021 Legislative session and at times, their meeting seemed to be a celebration of their "gains" during the session.
For starters, their over-half-billion
budget increased
by 26.2% over the previous biennium -- certainly enough to keep pace with inflation and population growth. They will be adding over 39 new positions, a significant increase.
They noted the passage of
SCR 17
which makes the claim that "environmental and climate solutions must address structural socioeconomic inequalities built by a history of economic and social inequality" and that "frontline communities are Black, Native American, Indigenous and People of Color communities and immigrant and low-income communities that historically and presently experience the brunt of health, economic and ecological impacts and have been made more vulnerable to the consequences of climate change because of these factors."
During the meeting the Commission looked forward to the next legislative session in which they could further increase staff to address issues of environmental justice, as well as the creation of a mapping tool -- presumably to identify areas in which people of color are being impacted by environmental issues.
In other items, the Commission heard a presentation on the implementation of
diesel emissions standards
enacted by
HB 2007
, which passed in 2019. This bill is focused on the tri-county area and will certainly have an impact on business and prices as it goes into effect.
Interestingly, the Commission was presented with the concept of "exporting" emissions -- the idea is that even when we don't produce the emissions through our industry, we are responsible for emissions created in other states or nations that produce them to meet our demand. It doesn't seem to include the offset that our large forests produce by consuming and sequestering the carbon produced by other states and nations.
The commission also heard a
presentation on the State of the Environment
which emphasized the progress being made on brownfields cleanups, diesel emissions, and greenhouse gasses.
--Staff Reports
| | |
| --- | --- |
| Post Date: 2021-07-25 14:09:39 | Last Update: 2021-07-25 14:44:28 |
The Portland Citizens' Review Committee Looks at Riots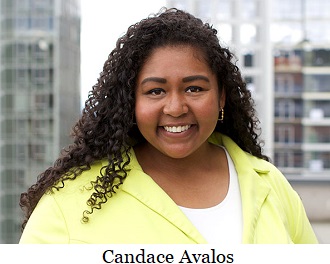 The Citizen Review Committee's Crowd Control and Use of Force workgroup, chaired by former Portland City Council candidate
Candace Avalos
, has released their final report and recommendations after reviewing the riots of a year ago and the actions of the Portland Police Bureau.
The 44-page report, entitled
Portland Protests 2020: Citizen Review Committee Summary and Recommendations
claims "that Portland Police engaged in aggressive crowd control measures that left many individuals with lasting injuries and trauma. The data also described police who targeted journalists, legal observers, and medics."
During the riots, many cases of persons wearing identification as "Press" or "Medic" were shown to be false and apparently merely an attempt to evade police action.
Among the detailed findings of the report were descriptions of misuse of chemical crowd control measures by the police:
Some community members felt that police made riot declarations arbitrarily as a means to justify the use of tear gas, and that the involvement of personnel from other agencies (e.g., federal marshals) effectively circumvented legal restrictions on the use of tear gas that had been put in place to protect health and safety. Others reported that the public could not be familiar with some of the equipment and/or weapons used by police, nor know whether police employed them legally or appropriately. Community members expressed concerns that police deployed tear gas and impact weapons indiscriminately in large crowds containing only a small number of agitators, contributing to a sense that PPB officers attacked and injured citizens to protect property or to retaliate. Some community members described being targeted, suffering injury by this equipment, and being subject to the unjustified use of force as "traumatizing." A number of forum participants observed the widespread use of dangerous equipment to unacceptably impact bystanders, children, area residents, houseless individuals, and demonstrators who were engaged in legal activity.
The report contrasted what they saw as different treatment of left-wing groups as opposed to right-wing groups, though right-wing groups had engaged in fewer acts of violence and property destruction over the 170 day course of the riots.
PPB's disparate responses to Black Lives Matter protests versus armed "alt-right" marches and interactions with Proud Boys emerged as the most common bias-related observation. Community members perceived that PPB officers had "jovial" interactions with armed right-wing groups and noted the closure of the Hawthorne Bridge to allow a group led by Proud Boys to march across. Community members also noted that police allowed Proud Boys to store weapons, including firearms, on the roof of a downtown building in anticipation of a clash between protesters and counter-protesters. Forum participants juxtaposed these interactions with what they described as PPB's negative and often violent response to Black Lives Matter actions and counter-protests to right-wing actions.
--Staff Reports
| | |
| --- | --- |
| Post Date: 2021-07-25 12:34:56 | Last Update: 2021-10-10 16:00:20 |
"No man can be the judge in his own cause"
Editor's note: This is the first of a multi-part series on Administrative Law in Oregon
The
concept of Administrative Hearings
goes all the way back to the 1600s when Dr. Thomas Bonham, an English Physician was ordered by the Royal College of Physicians to cease practicing medicine and when he refused, was imprisoned. He appealed, but his appeal was heard by the very same Royal College of Physicians who had imprisoned him in the first place.
Chief Justice of the Common Pleas Sir Edward Coke at that time decided that the College was too invested in the outcome, commenting "No man can be the judge in his own cause." The effect can be the same, when an agency makes a decision that impacts a citizen and then is the judge of its own case. How could any citizen win?
Because of this, the
Office of Administrative Hearings
was created by
HB 2525
in 1999 to provide an independent and impartial forum for citizens and businesses to dispute state agency actions. A Chief Administrative Law Judge is appointed by the governor and has independent statutory authority to manage the office. Fifty-nine professional administrative law judges hold more than 24,000 hearings a year for approximately 70 state agencies.
A D V E R T I S E M E N T
A D V E R T I S E M E N T
By statute, all administrative law judges are required to be "impartial in the performance of [their] duties and shall remain fair in all hearings." Oregon is one of 22 states with an independent central panel of administrative law judges. The current Chief Administrative Law Judge is John Mann. There are several
Administrative Law Regional Offices
around the state.
If you've had a decision that impacts you made by a state agency, such as the Employment Department, the Department of Revenue or any other agency, you can
request a hearingg
. You can
represent yourself
at an administrative hearing.
--Staff Reports
| | |
| --- | --- |
| Post Date: 2021-07-25 11:12:28 | Last Update: 2021-07-25 12:11:25 |
Monoclonal antibody treatment authorized for emergency use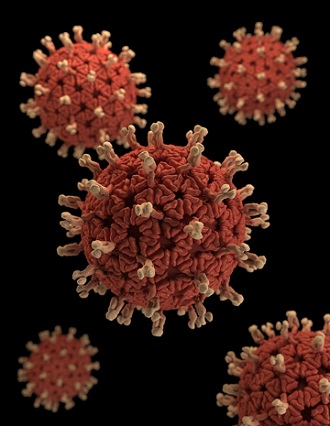 Since the COVID outbreak began,
more treatments have become available
to reduce the severity of COVID-19 in those who have become infected.
Monoclonal antibody (mAb) treatments are one such form of treatment that have been authorized for emergency use in the United States. The
Oregon Health Authority (OHA) has stated
that it is indeed a valid treatment.
What is a monoclonal antibody?
An antibody is a protein that our bodies naturally create to fight off infection. Monoclonal antibodies are proteins developed in a lab in order to fight off infections that our bodies aren't familiar with, like COVID-19.
mAb treatment
Early evidence suggests that mAbs administered by an infusion or an injection can reduce the amount of COVID-19 virus present in someone infected with COVID-19. By doing so, mAbs can prevent hospitalization due to COVID-19 and prevent the disease from progressing any further in those treated.
It's important to note that mAbs can only treat an existing COVID-19 infection.
If you have concerns or questions about this treatment, your health care provider can answer your questions.
You can read more about mAB treatment on the Oregon Health Authority (OHA)
blog
.
--Bruce Armstrong
| | |
| --- | --- |
| Post Date: 2021-07-24 15:19:45 | Last Update: 2021-07-24 15:32:30 |
People don't feel safe in Oregon's largest city
The Portland Police Bureau will be adding resources to the downtown area this weekend following a tragic shooting on July 17th in which 18-year-old Makayla Maree Harris was killed and six people were injured.
The Enhanced Community Safety Team (ECST) will have investigators on duty and in uniform and working with FBI Agents throughout the coming weekend.
They'll act as a high visibility presence in the community, aimed at deterring those who are considering committing crimes. They will coordinate with on-scene supervisors to respond to crimes, gather information, witness statements, and evidence, and immediately follow-up on leads.
The FBI will provide investigative support and look for any appropriate nexus to federal crimes.
In addition, during early morning hours, officers from the North and East Precinct will be reassigned to Central Precinct to provide additional resources.
According to PPB, calls to 911 in those precincts will be prioritized for ones that present a danger to life safety. Lower priority calls may not be answered until resources are available.
The PPB
released a statement asking
the community if possible, to report incidents
online
, or, try calling at a later time.
"Last week's tragic shooting reverberated throughout the community," said Chief Chuck Lovell. "We are seeing almost nightly violence, but as things open up, we want people to feel safe, as they come downtown and gather in the Entertainment District. We are trying to use our resources effectively in order to accomplish this while also responding to 911 calls.
--Bruce Armstrong
| | |
| --- | --- |
| Post Date: 2021-07-23 11:21:15 | Last Update: 2021-07-23 11:33:45 |
For some, there is a trust issue

A Marion County woman
exposed an election problem
in Marion County. Marion County Elections never answered her question as to why she kept getting sent ballots to vote when she was not a US citizen. Legal immigrants come to this country understanding the value and strength in the United States Constitution that generations of Americans do not know now due to the government public school system run by the teachers' unions. This story is valuable because this woman has documents, it is not just her word.
2021 is the year United States citizens and legal immigrants across the nation peer into the election process that probably has not happened in one hundred years. Oregonians are meeting, talking, they are on social media including platforms that Facebook, Twitter, and YouTube CEOs cannot take down. The more corporate Tech America and mass media America (six corporations own most of the media companies) attack Americans and legal immigrants the more determined constitutional justice warriors get.
Most concerning in Oregon's Secretary of State Shemia Fagan's run for this office which morally and constitutionally should be managed in a non-partisan manner, but her campaign doorhanger made it look like she was running against the President of the United States, Donald J. Trump.
What many found appalling was the lie on Fagan's doorhanger, that in spite of the numerous rallies Trump held that turned out hundreds of thousands of citizens from all political parties and legal immigrants, Shemia's doorhanger said Trump did not want Americans to vote. Much of the funding for her campaign was provided by public employee unions, such as SEIU 503. Many have a question in Oregon whether unions like SEIU and PAT, the Portland Association for Teachers, are the real candidates and not the candidates themselves.
For some, there is a trust issue with Oregon state government that must be resolved before the 2022 election.
--Margo Logan
| | |
| --- | --- |
| Post Date: 2021-07-23 08:54:49 | Last Update: 2021-07-21 21:15:12 |
A convention of Precinct Committeepersons will be called
State Representative Gary Leif (R-Roseburg) died today after a battle with cancer.
Oregon House Republican Leader Christine Drazan released the following statement following the news of Oregon Representative Gary Leif's passing:
"I am deeply saddened by the unexpected loss of our friend and colleague Gary Leif. Gary's sense of humor, his commitment to bipartisanship and his love of family and community marked his service in the Oregon Legislature.
I am grateful for my time working directly with Gary. His energy and enthusiasm accomplished great work for his district, and he will be sorely missed.
Not only was he a valued colleague, but he was also a mentor and supporter within our caucus. He would frequently check on members to see how they were doing and provide helpful advice. His patient and humble demeanor was a constant and positive presence, especially for freshmen legislators looking for guidance in their new roles.
On behalf of the House Republican Caucus, we send our deepest condolences to Gary's wife Carol and his family."
Senate Republican Leader Fred Girod (R-Lyons) issued the following statement:
"It was an honor and a privilege to work with Representative Leif over the last several years. It was a pleasure to serve with him on the Ways and Means committee this last session. He was an honest and hard-working representative for the people of Southern Oregon. His common-sense approach to issues was a bright spot in the legislature, one that will not be easily filled. I am praying for his wife, family, and friends during this difficult time."
A convention of the Republican Precinct Committeepersons living in House District 2 from the counties of Douglas, Jackson and Josephine will be called by the Oregon Republican Party to nominate between three and five nominees to present to those county commissioners for the appointment of his successor.
--Staff Reports
| | |
| --- | --- |
| Post Date: 2021-07-22 15:20:53 | Last Update: 2021-07-22 15:46:07 |
This is the latest in an attempt to turn an industry advocate into an environmental group
Secretary of State Shemia Fagan has released an audit of the Oregon Forestry Resources Institute. The Secretary of State has been criticized by many for putting her partisan thumb on the scales and this audit is seen by them as a partisan attack on the industry.
OFRI has been targeted with increasing scrutiny in recent years from a coordinated effort by political interests seeking to abolish or seize control of the forest industry in Oregon. The audit incorrectly characterized OFRI as a government agency rather than what it is: a body funded by private landowner dollars created to educate the public on the responsible management of Oregon's largest renewable natural resource.
OFRI provides vital services for the forestry industry, just like other commodity commissions. Included in the audit are overreaching recommendations for legislative changes which exceed the appropriate scope of the Secretary of State's audit function. These include stacking OFRI's membership with environmentalists that lack knowledge of practical forestry, limiting the number of people with working experience.
"This audit is just another attempt to give a patina of legitimacy to efforts to remake OFRI into another taxpayer-funded environmental advocacy group," said Senate Republican Leader Fred Girod (R-Lyons). "All one has to do to see through that is read the report. The Secretary of State uses debate around legal language to justify completely reclassifying OFRI as a government agency. That's simply a power play to get more control over the forest products industry. I will be introducing legislation in the 2022 short session to clarify OFRI's purpose and ensure that they are treated the same as any other commodities commission. Oregon's economy depends on a vibrant forestry industry."
A D V E R T I S E M E N T
A D V E R T I S E M E N T
"OFRI promotes the responsible management of Oregon's forests in order to support 50,000 family-wage jobs while reducing the potential for catastrophic wildfires," added House Republican Leader Christine Drazan (R-Canby). "This audit is another attempt in a coordinated effort by political interests who want to end the timber products industry in Oregon. They are fundamentally opposed to continuing our legacy as a global leader in sustainable forestry practices. This will put more families and communities at risk from unnaturally large wildfires. Turning our backs on our natural environment by neglecting our forests is not an Oregon value. In fact, it's the worst thing we could do."
--Staff Reports
| | |
| --- | --- |
| Post Date: 2021-07-21 18:44:08 | Last Update: 2021-07-22 09:52:47 |
Read More Articles