The Portland Citizens' Review Committee Looks at Riots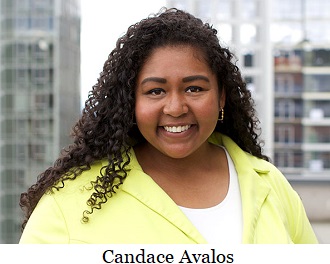 The Citizen Review Committee's Crowd Control and Use of Force workgroup, chaired by former Portland City Council candidate
Candace Avalos
, has released their final report and recommendations after reviewing the riots of a year ago and the actions of the Portland Police Bureau.
The 44-page report, entitled
Portland Protests 2020: Citizen Review Committee Summary and Recommendations
claims "that Portland Police engaged in aggressive crowd control measures that left many individuals with lasting injuries and trauma. The data also described police who targeted journalists, legal observers, and medics."
During the riots, many cases of persons wearing identification as "Press" or "Medic" were shown to be false and apparently merely an attempt to evade police action.
Among the detailed findings of the report were descriptions of misuse of chemical crowd control measures by the police:
Some community members felt that police made riot declarations arbitrarily as a means to justify the use of tear gas, and that the involvement of personnel from other agencies (e.g., federal marshals) effectively circumvented legal restrictions on the use of tear gas that had been put in place to protect health and safety. Others reported that the public could not be familiar with some of the equipment and/or weapons used by police, nor know whether police employed them legally or appropriately. Community members expressed concerns that police deployed tear gas and impact weapons indiscriminately in large crowds containing only a small number of agitators, contributing to a sense that PPB officers attacked and injured citizens to protect property or to retaliate. Some community members described being targeted, suffering injury by this equipment, and being subject to the unjustified use of force as "traumatizing." A number of forum participants observed the widespread use of dangerous equipment to unacceptably impact bystanders, children, area residents, houseless individuals, and demonstrators who were engaged in legal activity.
The report contrasted what they saw as different treatment of left-wing groups as opposed to right-wing groups, though right-wing groups had engaged in fewer acts of violence and property destruction over the 170 day course of the riots.
PPB's disparate responses to Black Lives Matter protests versus armed "alt-right" marches and interactions with Proud Boys emerged as the most common bias-related observation. Community members perceived that PPB officers had "jovial" interactions with armed right-wing groups and noted the closure of the Hawthorne Bridge to allow a group led by Proud Boys to march across. Community members also noted that police allowed Proud Boys to store weapons, including firearms, on the roof of a downtown building in anticipation of a clash between protesters and counter-protesters. Forum participants juxtaposed these interactions with what they described as PPB's negative and often violent response to Black Lives Matter actions and counter-protests to right-wing actions.
--Staff Reports
| | |
| --- | --- |
| Post Date: 2021-07-25 12:34:56 | Last Update: 2021-10-10 16:00:20 |