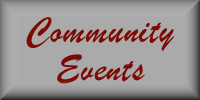 Post an Event

We Are Stronger Together
Monday, March 27, 2023 at 10:00 am
Oregon's Natural Resources & Industries (ONRI) is sponsoring the rally to meet legislators and influencers to bring light on legislation affecting natural resource industries, their families, and their communities. https://onri.us/events
Rally at the State Capitol, Salem.

Oregon Republican Party Freedom Banquet
Tuesday, March 28, 2023 at 6:00 pm
Hosted by ORP Chairman Justin Hwang
Keynote Speaker NRA First VP Willes K. Lee
Special Musical Guest, Nashville's Stokes Nielson
Tickets: Dinner $75 - VIP Tickets $100
Call 503-931-1756 for table sponsorship info.
Ticket Sales end on March 23, 2023
Click for tickets
Embassy Suites Portland Airport

Ways and Means Hearing
Saturday, April 8, 2023 at 10:00 am
Public hearings on the budget. Members of the public will have the opportunity to testify at each of the hearings regarding their perspectives and priorities around the state budget. To testify, members of the public will be able to access sign up links on the Ways and Means Committee's webpage on OLIS.oregonlegislature.gov
Portland Community College - PAC Auditorium, Sylvania Campus 12000 SW 49th Ave, Portland, OR 97219

Ways and Means Hearing
Friday, April 14, 2023 at 5:00 pm
Public hearings on the budget. Members of the public will have the opportunity to testify at each of the hearings regarding their perspectives and priorities around the state budget. To testify, members of the public will be able to access sign up links on the Ways and Means Committee's webpage on OLIS.oregonlegislature.gov
Newport Performing Arts Center 777 W Olive St, Newport, OR 97365

Active Shooter Response Training
Friday, April 14, 2023 at 6:00 pm
TNT Martial Arts--- Friday April 14, 2023 from 6pm-9pm. $10
SIGN UP HERE
Pre-Registration is mandatory, class slots are LIMITED, and in the interest of safety and security, you'll be expected to provide your identification that matches the registration name, upon entering the training facility.
TNT Martial Arts 1982 NE 25th Ave. Suite 15. Hillsboro, Oregon 97124

NW Food Show
Sunday, April 16, 2023 at 10:00 am
Showcase your foodservice industry solutions to buyers and influencers across the Northwestern U.S. and beyond. Exhibiting at the Northwest Foodservice Show is a cost effective way to meet with hundreds of industry decision makers face-to-face and grow your business. Space is limited, so book now!

SELL FACE-TO-FACE

• Generate high-quality leads by sampling and/or demonstrating your products in person

• Answer questions and give tailored pitches to a diverse group of attendees over two days

• Create new connections with buyers and build on existing relationships across the Northwest

WHO ATTENDS?

• 75% of attendees are key decision makers and have purchasing authority

• 47% of attendees have an alcohol license

• Nearly half of attendees are experiencing the Show for the first time

INDUSTRY SEGMENTS IN ATTENDANCE

• 36% Restaurant / Café

• 10% Bar / Tavern

• 10% Catering

• 10% Broker

• 7% Institutions: Universities, Schools, Hospitals, Corrections

• 5% Food Carts / Mobile

• 22% Other Foodservice

The Oregon Restaurant & Lodging Association (ORLA) is the leading business association for the foodservice and lodging industry in Oregon. A not-for-profit trade organization, ORLA represents over 3,000 member units and advocates for over 10,000 foodservice locations and over 2,400 lodging establishments in Oregon.

Contact
Marla McColly - mmcolly@oregonrla.org to register for a booth today!
Portland Expo Center - Hall D - 2060 N Marine Dr, Portland, OR • April 16 –17, 2023 • Sunday, April 16: 10:00 a.m. – 5:00 p.m. Monday, April 17: 10:00 a.m. – 4:00 p.m.

Ways and Means Hearing
Friday, April 21, 2023 at 5:00 pm
Public hearings on the budget. Members of the public will have the opportunity to testify at each of the hearings regarding their perspectives and priorities around the state budget. To testify, members of the public will be able to access sign up links on the Ways and Means Committee's webpage on OLIS.oregonlegislature.gov
Umpqua Community College 1140 Umpqua College Rd, Roseburg, OR 9747

Ways and Means Hearing
Friday, April 28, 2023 at 5:00 pm
Public hearings on the budget. Members of the public will have the opportunity to testify at each of the hearings regarding their perspectives and priorities around the state budget. To testify, members of the public will be able to access sign up links on the Ways and Means Committee's webpage on OLIS.oregonlegislature.gov
Four Rivers Cultural Center 676 SW 5th Ave, Ontario, OR 97914 Note: Ontario, Oregon is in the Mountain Time Zone

Lincoln County Fair
Friday, June 30, 2023 at 5:00 pm
June 30-July 2 Lincoln County Fair
Lincoln County Commons 633 NE 3rd St, Newport, OR

St Paul Rodeo
Friday, June 30, 2023 at 7:00 pm
Small town fun, big time rodeo! JUNE 30 - JULY 4, 2023

St Paul Rodeo website
4174 Malo Avenue NE, Saint Paul, OR, United States, Oregon

Marion County Fair
Thursday, July 6, 2023 at 5:00 pm
The Marion County Fair
July 6-9
Oregon State Fair and Exposition Center 2330 17th ST NE Salem, OR 97301

Washington County Fair
Friday, July 21, 2023 at 5:00 pm
Washington County Fair

FREE ADMISSION

Washington County Fair
JULY 21 - 30
Westside Commons 801 NE 34th Ave, Hillsboro, OR 97124

Coos County Fair
Tuesday, July 25, 2023 at 5:00 pm
The Coos County Fair
July 25-29
Coos County Fairgrounds 770 4th St, Myrtle Point, OR 97458

Clatsop County Fair
Tuesday, August 1, 2023 at 5:00 pm
The Clatsop County Fair
August 1st-5th
Clatsop County Fair and Expo Center 92937 Walluski Loop, Astoria, OR 97103

Oregon Jamboree Music Festival
Friday, August 4, 2023 at 5:00 pm
The Oregon Jamboree is the Northwest's premier country music festival. Nestled in the foothills of the scenic Cascade Mountains, the Oregon Jamboree is held on 20+ acre park-like setting that includes the historic Weddle Covered Bridge. The Jamboree offers a full festival atmosphere in the main venue and a more intimate concert experience on the second stage. In addition to featured headline entertainment, this event hosts RV and tent camping, merchandise vendors, food booths, beer & wine gardens, and a variety of other attractions.


Sweet Home, Oregon

Douglas County Fair
Wednesday, August 9, 2023 at 8:00 am
Douglas County Fair AUGUST 9 - 12
Douglas County Fairgrounds Complex 2110 SW Frear Street Roseburg, OR 97471

Crook County Fair
Wednesday, August 9, 2023 at 1:00 pm
Crook County Fair
AUGUST 9 - 12
Crook County Fairgrounds Prineville, Oregon

Oregon State Fair
Friday, August 25, 2023 at 1:00 pm
Oregon State Fair
Oregon State Fair & Exposition Center 2330 17th St NE, Salem, OR 97301

Pendleton Round-Up
Saturday, September 9, 2023 at 5:00 pm
The world famous Pendleton Round-Up
Pendleton Round-Up Grounds 1205 SW Court Ave, Pendleton, OR 97801
View All Calendar Events
Judge Fun to Retire from Bench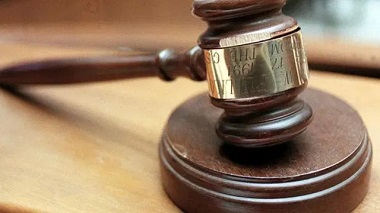 Governor Kate Brown has announced that she is accepting applications for a judicial vacancy on the Washington County Circuit Court created by the
planned retirement of Judge Jim L. Fun
.
The Governor thanked Judge Fun for his dedicated judicial service, and announced that she will fill the position by appointment. Judge Fun's retirement takes effect September 30, 2021.
Interested applicants should mail (no hand delivery) their completed application forms to:
Dustin Buehler
General Counsel, Office of the Governor
900 Court Street NE #254
Salem, OR
97301-4047
Forms must be received by 5:00 p.m. on Wednesday, May 26, 2021. Forms emailed by 5:00 p.m. on the closing date will be considered timely so long as original signed forms postmarked by the closing date are later received.
Governor Brown fills the state's judicial vacancies. She encourages applications from lawyers with a wide variety of backgrounds and experiences.
ORS 3.041 and 3.050 provide that at the time of appointment to the court, the candidate must be a citizen of the United States, a resident of Oregon, and a member of the Oregon State Bar.
SB 977
, recently passed by the Legislature, creates a new requirement. It amends ORS 3.041 and requires that these vacancies must be filled by persons who are residents of or have principal offices in the judicial districts to which they are appointed or adjacent judicial districts.
To receive answers to questions about the appointment process, or to request an interest form, contact Shevaun Gutridge at 503-378-6246 or shevaun.gutridge@oregon.gov.
The judicial interest form is also available
online
.
--Bruce Armstrong
| | |
| --- | --- |
| Post Date: 2021-05-10 15:34:43 | Last Update: 2021-05-10 15:53:49 |
This accounting is done every two years.
Prior to the beginning of each odd-numbered year regular session of the Legislative Assembly, the Legislative Fiscal Office is required to
conduct a study
that reports the preceding two year's administrative costs and the transfer rate of the Oregon State Lottery, in order to determine if additional funds may be made available for public purposes. Lottery's administrative costs as a percentage of revenues for fiscal years 2019 and 2020 were 3.1% and 3.4%, respectively, and actual public purpose transfers averaged 5.9% of direct revenues in the prior two years.
Lottery revenues are generated through traditional, sports betting, and video lottery games. Initially, lottery revenues were dedicated to the creation of jobs and economic development. However, voters have approved subsequent ballot measures adding public education, restoration and protection of Oregon's parks, beaches, watersheds, and native fish and wildlife, veterans, and outdoor school as additional required or authorized uses of lottery revenues.
The Oregon Constitution includes the following dedicated transfers:
Education Stability Fund (18%)
Parks and Natural Resources Fund (15%)
Veterans' Services Fund (1.5%)
Oregon statute establishes the following six dedications of net lottery proceeds:
outdoor school education programs (4%, up to a maximum of $5.5 million per quarter adjusted for inflation),
county economic development programs (2.5% of net video lottery receipts),
gambling addiction treatment programs (1%),
public university sports programs and academic scholarships (1%),
county fair programs (1%, up to a maximum of $1.53 million annually adjusted for inflation), and
match for qualifying employer lump-sum payments to the Public Employees Retirement System Employer Incentive Fund (net proceeds of sports betting games).
Nearly all of these funds are "fungible" which means that they can be replaced by another funding source. So, when lottery funds go to the Education Stability Fund, for instance, every dollar that's allocated there can be one dollar of general fund money that
doesn't
have to be allocated and is freed up to be spent elsewhere.
--Staff Reports
| | |
| --- | --- |
| Post Date: 2021-05-10 15:18:49 | Last Update: 2021-05-10 15:41:10 |
In-person learning should return for 2021-2022 school year
Just recently, a bicameral, bipartisan bill was introduced in the Oregon legislature that would ensure the children of Oregon would have access to full, in-person instruction for the 2021-2022 school year.
HB 3399
from Representative Vikki Breese-Iverson (R-Prineville) would direct the Oregon Department of Education to provide 100 percent in-person instruction for the next school year. Chief sponsors of the bill include Senator Fred Girod (R-Stayton), Representative Christine Drazan (R-Canby), and Representative Shelly Boshart Davis (R-Albany) .
Some Republican legislators made the following statements:
"This past year and a half has been really hard on kids in Oregon, I have seen it first hand with my own boys." said Representative Breese-Iverson. "We have all the facts showing us it's safe for them to be in school, so we can't wait any longer. Hybrid learning has been a start, but fully reopening schools will give them the consistent and dependable schedule of in-person instruction that is so valuable for their learning."

"We know it's safe to attend school, and we know the negative side effects of distanced learning are unacceptable, so what are we waiting for?" added Senator Girod. "We should have made this promise to kids months ago. We have to draw a line in the sand and let parents know they can depend on the public school system next year."

"We've had more than a year of at-home learning and it's time to get kids back in school," said Representative Drazan. "My family and my community need their schools fully reopened, and our students need schools fully reopened. Their mental health and academic futures depend on it."

"As a parent I've seen first-hand how the past year of learning has hurt my kids," added Representative Boshart Davis. "If we don't take action now, the long-lasting negative consequences for our kids will only get worse and could last their entire lives. This is our opportunity to stop that from happening."
--Bruce Armstrong
| | |
| --- | --- |
| Post Date: 2021-05-10 15:07:22 | Last Update: 2021-05-10 17:02:17 |
Paying more for driving in Oregon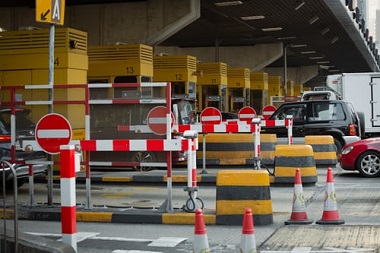 In 2017, the legislature established what is now
ORS 383.150, the Traffic Congestion Relief Program
. It describes value pricing to reduce traffic congestion. What is disguised behind the fancy title is the implementation of toll roads in Oregon.
Representative Tina Kotek (D-Portland) has introduced
an Amendment(-8)
as a "gut-and-stuff" to
HB 3065
. It now modifies the "Transportation Projects" to include funding for toll projects established in ORS 383.150, the Traffic Congestion Relief Program.
Added to ORS 383.001, the Legislative Assembly finds that:
Section 5(10)" Significant traffic congestion adversely impacts Oregon's economy and the quality of life of Oregon's communities. Where appropriate, variable rate tolls should be applied to reduce traffic congestion and support the state's greenhouse gas emissions reduction goals."

Revises language to prioritize 'electronic toll collection system' that doesn't require a vehicle to stop using transponder readers and license plate capture cameras to collect tolls. Extends the source of money for the Toll Program Fund to gifts, legislative allotment, federal sources and fees paid for information. The usage of funds is extended to develop and implement toll programs, and make improvements on tollways or adjacent highways to reduce impacts of diversion for tolling.

In addition to the state revenue bonds that obligates future generations to pay, the 'tollway project revenue bonds' are to be held "superior to any other lien or charge and to any law of the state requiring the department to spend moneys for tollway project revenue projects." The -8 will extend short-term borrowing by the State Treasurer to allow various types of credit agreements to $600 million to mature in five years. The department shall pay for borrowing "Using funds from the State Highway Fund or other funds that are legally available to the department or State Treasurer for the purposes for which the moneys were borrowed, including moneys received by the department or State Treasurer from the United States government."

Section 8 (7) is looking for excuses to use constitutionally collected road taxes to cover costs for structural changes needed for tolling, taking funds from improving roads and infrastructure in rural areas. "Moneys in the Toll Program Fund that are transferred from the State Highway Fund or are derived from any revenues under Article IX, section 3a, of the Oregon Constitution, may be used only for purposes permitted by Article IX, section 3a, of the Oregon Constitution."
Asking the impossible, requirements for tolling are to "reduce traffic congestion not only on the tollway but also on adjacent, connected or parallel highways to the tollways, regardless of ownership." Unless adjacent or parallel highways are blocked, it only follows that people will choose alternate routes. That may impact low-income housing neighborhoods that tend to line high traffic highways. This requirement may also be impossible: "Minimize and mitigate impacts to historically and currently underrepresented and disadvantaged communities."
The big question is whether the constitution language can be stretched to somehow include existing highways that are already paid for.
SECTION 35 (1) "To the extent necessary and permitted by state and federal law and section 3a, Article IX of the Oregon Constitution, toll projects on interstate highways shall include investments to make improvements or fund efforts to reduce congestion, improve safety and reduce impacts of diversion as a result of the toll project."
There is also the constitutionality question on 'equitable income-based toll rates'. All this will need to be part of the hearing on May 11, 2021, 8 A.M. before the
Joint Committee on Transportation
if they expect to find favor with the majority of voters who oppose tolling.
--Donna Bleiler
| | |
| --- | --- |
| Post Date: 2021-05-09 10:00:20 | Last Update: 2021-05-09 10:35:58 |
Leftist extremists continue to vandalize the station
Over the past several months, the Salem Police station in Salem, Oregon has
incurred almost weekly vandalism
.
During anti-police protests in front of the building, leftist extremists have applied chalk, other substances, and signing to the sidewalks, planters, stairways, walls and portico of the building.
The graffiti has done varying degrees of damage to the facility.
Typically, City of Salem facilities crews have been able to wash off the graffiti, but recently the damage appears to be longer lasting if not permanent. One evening of damage required the construction company for the building to resurface and retexturize the cement steps.
Just the removal of the graffiti has cost the City of Salem hundreds of dollars in staff time, with costs to the contractors being much higher.
Balancing the public's right to the freedom of expression and gathering with unlawful actions is a priority, according to the Salem Police department. They claim that because of that, they have used discretion toward the minor damage to the building in the recent past.
As this damage has become more costly and permanent, they have stated that they are now forced to set boundaries and limits as to where similar activities can occur on the property. The Salem Police Department is now apparently warning that if these limits are not respected, enforcement action may be taken.
--Bruce Armstrong
| | |
| --- | --- |
| Post Date: 2021-05-08 05:42:48 | Last Update: 2021-05-08 10:30:53 |
More "Environmental Justice"
Passed out of committee on party lines,
HB 2357
will strip the budget authority of Oregon Forest Resources Institute (OFRI) to 33 percent and silence them from using funds to educate the public related to forest practices, including the adequacy or effectiveness of any particular forest practice. They also cannot expend funds on educational materials, trainings, tours or other outreach that does not include an environmental conservation perspective, or to influence legislation or rule-making. So, regardless of the science or best practices, if it doesn't support the Governor's climate change conservation perspective, OFRI shall remain silent.
The
Oregon Forest Resources Institute
was created in 1991 to advance public understanding of forests, forest management and forest products and to encourage sound forestry through landowner education. Intended as an advocate for the timber industry, HB 2357A removes OFRI board's representation of the timber industry as the authority that establishes the privilege tax rate and replaces it with the
State Board of Forestry
. The decisions for the timber industry moves from a 13-member board of stakeholders to a seven-member citizen board of which three must have income from forest products.
Oregon's timber industry took a big hit in 2009 that took four years to peak just short of 2004 harvest levels. However, the number of wood processing facilities continue to decline. OFRI identifies as a centralized gateway of shared ideas and collaborative dialogue regarding the delicate balance between the environmental, social and economic values provided by our forests. However, last year the Oregonian/OregonLive, OPB and ProPublica Local Reporting Network reported that OFRI was in opposition to the university climate research and questioned relationships with lobbying groups. The Governor requested an audit pointing to public records and media reports that "allege a variety of statutory and ethical concerns."
A D V E R T I S E M E N T

A D V E R T I S E M E N T
Erin Isselmann, OFRI's executive director, responded in an email that the institute welcomes the audit from the secretary of state. "We look forward to working with the audit team and learning from their analysis and recommendations." She has previously said that, under her leadership, the institute has operated "under the highest ethical standards."
Not wanting to wait for an audit, Representative Andrea Salinas (D-Lake Oswego), Representative Paul Holvey (D-Eugene) and Senator Jeff Golden (D-Ashland) introduced HB 2357A, which puts Oregon Forest Resources Institute under a magnifying glass requiring they record all interactions with elected officials, boards and commissions and agencies, and report a summary to the Governor posting it on
their website
.
And what happens to the other 66 percent of the privilege tax? HB 2357A establishes the Sound Forestry Practices Sub-account assigned to promote forest health, and the Family Forest-lands Sub-account to provide community support for small forest owners. The allocation of revenue from privilege tax will deposit 50% to Sound Forestry Practices Sub-account, 17% to Family Forest-lands Sub-account, and the 33% to OFRI Fund.
The question remains as to where this will leave our struggling timber industry when their own stakeholder board can't advocate for them and their best practices?
--Donna Bleiler
| | |
| --- | --- |
| Post Date: 2021-05-08 04:40:30 | Last Update: 2021-05-08 05:27:26 |
"Public corruption is the enemy of good governance."
In the wake of a
Secretary of State Audit
on the Oregon Government Ethics Commission, House Republican Leader Christine Drazan (R-Canby) released the following statement of support ahead of today's House Rules Committee hearing on four bills related to government ethics.
"Public corruption is the enemy of good governance. Our watchdog against corruption on behalf of the people of our state is the Oregon Government Ethics Commission.
The recently released audit of the Ethics Commission by the Secretary of State highlighted areas for improvement and I am pleased to see that the Ethics Commission has embraced these recommendations with the legislation before the House Rules Committee today.
But these reforms are just the beginning of what is needed to ensure Oregon's public servants are operating under the highest standards with adequate enforcement. We must ensure our Ethics Commission has the experience and resources to uncover and investigate ethics violations while remaining independent, transparent and accessible.
This is an important opportunity to adopt the recommendations from this in-depth audit to strengthen enforcement and accountability to foster public trust in Oregon's government and elected leaders."
SB 60
,
SB 61
,
SB 62
and
SB 63
will be heard by the House Committee on Rules. These Senate bills seek to address shortcomings in Oregon's ethics laws, based on a recent audit from the Secretary of State's office that compared Oregon's government ethics rules with other states.
--Staff Reports
| | |
| --- | --- |
| Post Date: 2021-05-07 10:49:40 | |
The seven-mile buffer will pit one Rural Fire Protection District against another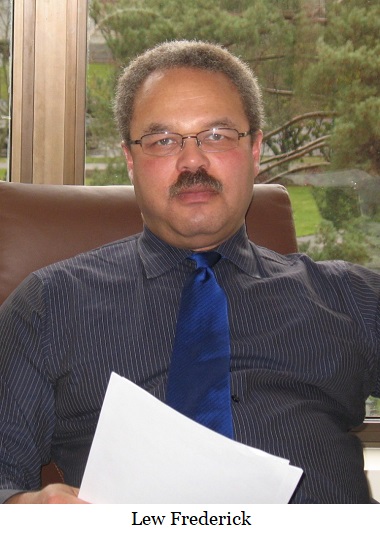 The year 2020 saw some of the worst wildfires in state history, and Senator Frederick (D–Portland) thinks that he has found a solution to protecting those rural areas of the state from fires in the future. He has introduced
SB 605
which has moved through the Senate and has now had a hearing in the House Committee on Agricultural and Natural Resources.
Currently Under
ORS 478.115
, counties have the authority to determine the territory included in a rural fire protection district. Originally,
SB 605
mandated that improved lands, or new improvements that were within seven road miles of a fire station must be annexed by the county. However, the Senate Natural Resources and Wildfire Recovery Committee amended the measure so that it removed the mandate and replaced it with
"Upon request by a rural fire protection district, requires a county board (County Commissioners) to annex, into the district, lands that are either within seven road miles of a fire station in the district or that are brought within seven miles of a station by a new road, and that are not subject to district tax assessment".
During hearings in the Senate, Senator Heard (R- Roseburg) asked if someone did not want to be annexed in and they needed services could they opt out and then be able to pay for the services they needed if they had an emergency? Fire Chief Bullock, from Douglas County District 2, responded to the question stating that "the challenge we have faced is that we have already had some of those people refusing to pay bills for services we already provided to them".
The amended bill moved out of committee and to the full senate where it passed on a near party line vote. It was then assigned to the House Agriculture and Natural Resources Committee where it received a hearing this week. During that hearing the bill received more opposition than it did in the Senate. Oregon Family Farm Association brough up a concern in written testimony that "
SB 605
contains an arbitrary seven-mile buffer that in some parts of the state will pit one Rural Fire Protection District against another RFPD. While that may result in the best delivery of service to the property owner, the bill doesn't exempt properties that are already served by an existing RFPD".
Commissioner Craig Pope from Polk County, who himself spent 27 years a volunteer fire fighter and chairman of the board of one of the largest combination fire districts in the state, testified to the committee as well. He said that he is very supportive of "firefighters and the resources they need to do their jobs effectively and safely". However, he is opposed to the bill because it removes public due process from the annexation process and forces County Commissioners into rubber stamping annexation which is currently not the practice. In addition, he was concerned that this was a Douglas County Fire district No. 2 issue that could end up being a burden for all of Oregon counties. He felt that the Association of Oregon Counties (AOC) could have a much more meaningful conversation than legislating it.
James Williams, Lake County Commissioner, also testified in opposition to the bill. He informed the committee that "the ISO rating for a landowners fire insurance is not affected by simply drawing a circle around a fire district. The ISO rating is still entirely based around boots on the ground, infrastructure and apparatus availability". Rep. Marsh (D – Ashland) followed up on that line of questioning asking "where did the 7 miles came from it". Chief Bullock stated that is it based on the parameters of the ISO. There are three levels of rating in the ISO.
The insured location is within 5 road miles of a fire station and is 1,000 feet from a fire hydrant.
The insured location is within 5 road miles of a fire station, but further than 1,000 feet from a fire hydrant.
The insured location is further than 5 road miles of a fire station and 1,000 feet from a fire hydrant, but the firefighting organization meets the hauled water criteria. The boundary is then 7 miles from a fire station.
What is odd about the bill, is that neither the Senator or Representative from the Douglas County area signed on as a Chief Sponsor or regular sponsor to the bill. It was brought to the Committee by the Senator from Portland. However, the question was never asked in the Senate or the House why Senator Heard (R – Roseburg) or Representative Leif (R – Roseburg) did not bring the bill to the attention of the Legislature. In addition, if this was a Douglas County issue, as raised by Chief Bullock who requested the bill, then why did Tom Kress, Douglas County Commissioner testify against the bill?
The bill will remain in committee until the committee chooses to have a work session and vote. That must occur by May 28th or the bill is dead.
--Terese Humboldt
| | |
| --- | --- |
| Post Date: 2021-05-07 10:37:56 | Last Update: 2021-05-07 10:49:40 |
Will disproportionately affect low income households
Governor Kate Brown's bill,
HB 2165
, carried by Representative Karin Power (D-Milwaukie) passed the House along party lines. Democrats are claiming the bill will increase the affordability of electric vehicles (EVs) by removing the sunset on the Oregon Clean Vehicle Rebate Program, and doubling the Charge Ahead rebate offered by the program up to $5000, but not less than $2500. It also makes eligible vehicles up to $60,000 retail price.
"Increasing the value of the Charge Ahead rebate will better meet the needs of low- and moderate- income families, helping address the upfront costs of purchasing an EV, and will help household budgets by saving folks money on fuel and car maintenance," said Rep. Karin Power. "This work is especially important for the health of communities that live near transportation corridors, and for our youngest Oregonians whose lungs are still developing. This bill is a next step in supporting cleaner air, electrification, and grid resilience across our state."
What the House Democrat announcement fails to point out is the bill is divided between two main activities: Transportation Electrification & Infrastructure, and Zero Emission & Electric Vehicle (ZEEV) Rebates.
The ZEEV portion has to do with increasing the Charge Ahead Rebate program (zero-emission vehicle rebates). The rebates are funded through a tax of 0.5% on new vehicle value imposed on dealers for the privilege of selling in Oregon that increases the cost of a $50,000 vehicle by $250. So, in reality it doesn't make an electric vehicle any more affordable, it simply makes up for this added tax. That tax revenue is expected to average $31 million a year, and will annually transfer $12 million to the Charge Ahead Rebate program.
In 2019, according to data from Cox Automotive, the average cost of an electric vehicle decreased from $64,300 to $55,600. Depending on the range for recharge, low range vehicles could run as low as $36,000 and long range at $106,000 or more.
The Transportation Electrification & Infrastructure portion of
HB 2165
directs an electric company to collect an amount ofone quarter of one percent of total revenues from retail electricity consumers and expend those funds to support and integrate transportation electrification. It also allows utilities to pass investment costs to customers that may include expenditures outside the utilities' service territory. Where the cost of purchasing an electric vehicle may be a wash under the bill, every electric rate payer will see an increase in their service cost.
This bill is currently headed to the State Senate.
--Donna Bleiler
| | |
| --- | --- |
| Post Date: 2021-05-06 10:23:23 | Last Update: 2021-05-11 15:47:19 |
Sensationalism abounds
The BIPOC (Black, Indigenous, and People of Color) Caucus in the Oregon legislature reinforces their minority status every time they allow someone else to speak for them. They have sided with the majority party all session to make sure they are recognized and given status in every measure introduced. But, while they want recognition, they piggyback onto House Majority Leader in
accusations
against Rep. Mike Nearman.
The BIPOC caucus would seem to have some difficulty in proving their case that Representative Mike Nearman is guilty of endangering them by having exited through a door at the Capitol.
Seemingly having a vendetta against the Republican, the group makes another claim, which has been found to be loaded with inaccuracies in stating the following:
"He is a member of hate groups, including the anti-immigrant group Oregonians for Immigration Reform, where he has served as a board member. This past Saturday, he was scheduled to speak at a rally in Salem attended by white supremacist and nationalist groups, including the Proud Boys and The Three Percenters militia movement. These are white supremacist hate groups and their racist, violent tactics have no place in our Capitol, the underpinning of our vibrant, diverse democracy."
They seem to be mindlessly echoing the unfounded accusations of the Southern Poverty Law Center (SPLC), who has been
caught in a number of lies
trying to push their narrative that most U.S. citizens are inherently racist. The group has accused countless other groups of being racist, if they aren't aligned with the Democrat party.
Democrat House leaders issued a statement in January in response to the BIPOC caucus on committing to a truly equitable future:
"Members of the BIPOC Caucus and other community leaders have continually pointed out structural problems big and small that conspire to exclude diverse voices in the Legislature. …We are committed to confronting the past while taking steps to build a future that is more truly equitable, one that centers the needs of people who have been oppressed, discriminated against, and kept out of the halls of influence for too long…. we commit to a brighter future for every Oregonian."
Does the BIPOC caucus think they are the only group that has been trampled on that needs recognition, and they have a privilege to hate and not be hated, to show bias but not be discriminated against? It seems they have become the equivalent to the little boy who cried wolf one too many times.
Their sensationalism continues:
"Nearman is set to appear in Marion County Court on May 11. As Black, Asian, and Latinx legislators, we do not have the luxury of waiting this out. Every day that Nearman continues as a state legislator, a clear message is sent: your lives, your wellbeing, your safety, do not matter. We call on members of all caucuses, especially House Republican leadership, to call on Nearman to resign and denounce white supremacy, xenophobia, and white nationalism. Our right to feel safe depends on it."
Nearman is well known for his training on the Constitution. Does BIPOC know that their implication against Rep. Nearman's character is quite unfair, in light of Oregon Constitution Article 1, Section 1? In this first section, the Oregon Constitution states: "Natural rights are inherent in people. We declare that all men, when they form a social compact are equal in right."
Supposed "diversity measures" are questionable under the Oregon Constitution Article 1, Section 20, which states: "Equality of privileges and immunities of citizens... No law shall be passed granting to any citizen or class of citizens privileges, or immunities, which, upon the same terms, shall not equally belong to all citizens."
If Nearman's association with certain groups is wrong, then why doesn't extremist groups such as Antifa rioting in Portland for over a year deserves equal denouncement. The rioting and destruction of inner city businesses has certainly disproportionately affected those groups of people they claim to represent. Those extreme leftist groups certainly instigate more vandalism, pillage, arson, and rioting that makes every citizen feel unsafe.
One would think that The BIPOC caucus would want to work with Representative Mike Nearman (Independence) to find common ground with everyone, regardless of skin color if their real goal truly is a safer Oregon for all.
--Donna Bleiler
| | |
| --- | --- |
| Post Date: 2021-05-06 09:42:13 | Last Update: 2021-05-06 15:37:55 |
It's just two counts, both of which are misdemeanors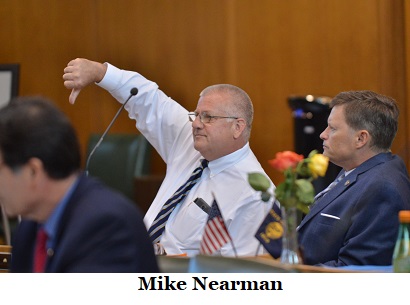 After a lengthy four month investigation, State Representative Mike Nearman (R-Independence)
has been formally charged on two counts.
Both charges are only misdemeanors.
Oregon House Democrat Majority Leader Barbara Smith Warner has made a statement in response to the announcement that Representative Mike Nearman (R-Independence) will be facing misdemeanor charges for walking out a door at the Oregon State Capitol. She claims he allowed white supremacists and other extremists into the State Capitol on December 21, 2020. Smith Warner is calling for Nearman to voluntarily resign. This was expected by many observers, as it in line with the Democrat leader's entirely partisan approach.
Representative Nearman is charged with official misconduct and second degree criminal trespass, according to court documents. Both charges are misdemeanors.
House Majority Leader Barbara Smith Warner claims to lead her caucus on building "a more equitable Capitol", however, when House Speaker Tina Kotek's staffer, Kristina Narayan was
arrested during a riot for interfering and not obeying a Police Officer
, the Majority Leader condoned her action by supporting
HB 3164
, which limits the circumstances under which a person could be charged with interfering with an officer. In this light, it doesn't seem equitable to attack the Minority Republican legislator for a lesser crime.
It seems that Majority Leader Smith Warner may be likely playing partisan politics in her position on the Nearman walking out the Capitol building door.
"When Rep. Nearman opened the door of the Capitol to armed, violent extremists, he not only endangered the physical safety of every person, legislator, and staff in the building, but also the very foundation of our democracy. "
The video shows no guns, and no extreme violence. The timing of the investigation and announcements seem to indicate that the Oregon Democrat leaders were likely attempting to correlate the incident with the national outrage of the U.S. Capitol incident that occurred on January 6th of this year.
The protestors present at the Oregon Capitol on December 21st seemed to have been lobbying for the public to have legal access to their legislative Capitol building as required by the Oregon Constitution.
"Freedom of expression represents the foundation of democracy. Every person - including members of my staff - has the right to stand up for what they believe and engage in nonviolent resistance." stated House Speaker Tina Kotek.
Does her statement apply to those wanting to lobby their elected representatives at the Capitol on December 21, or only to her staffer, Kristina Naranyan, who was charged with crimes during a Portland Oregon Leftist riot?
If you watch the video to the end, the police and security leave and people go in and out of the door left open by security. They do not "raid the Capitol" as Majority Leader Smith Warner has suggested. If Rep. Nearman is to be found guilty of opening the door, are not the security guards guilty of the same crimes for leaving that same door open only 10 minutes later? There had been no instructions to the legislators that day as to what entry and exit protocol was to be.
Many observers are putting forth the explanation that everything Representative Mike Nearman stands accused of that day was merely the Republican legislator advocating for fair and equal representation for all Oregonians.
"Let's set up some options where people have freedom to do what they want," Nearman said. "If you want to be masked and you want to be quarantined, go be quarantined. If you want to be out in public and that's an acceptable risk to you then you can do that."
Senate Minority Republican Leader Fred Girod (R-Lyons) issued a statement following the announcement of charges filed against Representative Mike Nearman:
"Democrats have overseen widespread and constant violence in Portland. Progressives have turned a blind eye to assaults against first responders, vandalism, and looting with sparse criticism from major Democrats. At this point, it looks like Representative Nearman simply opened a door. No matter who you are, no one is above the law. We should trust our judicial system to air out all the facts and judge them fairly."
--Bruce Armstrong
| | |
| --- | --- |
| Post Date: 2021-05-05 14:09:39 | Last Update: 2021-05-05 14:56:38 |
Audit finds need for improvement in Oregon
An
audit has been released
by the Oregon Secretary of State's Audits Division that finds that the Oregon Government Ethics Commission (OGEC) and state ethics laws could be better leveraged to improve ethical culture and trust in government.
The audit, which looked at the structure of OGEC and the state laws that govern its work, found that Oregon's ethics framework and OGEC operations are generally aligned with other states and with leading practices. However, the audit identified a number of areas where the commission could be strengthened and given more independence.
"The Oregon Government Ethics Commission, through its professional staff and board members provide oversight to ensure accountability in Oregon government at every level," said Secretary of State Shemia Fagan. "This audit provides a roadmap for increasing confidence and trust in Oregon government by recommending steps that should be taken to build stronger independence and oversight."
The audit makes 14 recommendations, which include statutory changes as well as improvements to systems within the commission. Among the recommendations were to:
Require public employees to receive regular ethics training or require public employees to document their acknowledgement and understanding of the state's ethics laws upon hiring and regularly thereafter
Require school board members to file Statements of Economic Interest
Continue to expand training options to provide more virtual and online trainings
Consider utilizing social media and other avenues of communication to regularly inform the public of Commission decisions, how to file a complaint, advisory opinions, information related to Statements of Economic Interest, and lobbying disclosures
Establish statutory protections for commissioners to prevent removal without just cause before a commissioner's term has ended
Establish more specific limitations on commissioners' political activities
​​​​​​​The commission is already in the process of making positive steps toward implementing two of the recommendations included in the audit.
Senate Bill 60
would expand the preliminary review period from 30 to 60 days and
Senate Bill 63
would allow commissioners to serve more than one term.
​​​​Performance audits identify improvements an agency or program can make to better achieve its objectives and mission. These audits are conducted in accordance with generally accepted government auditing standards. Those standards require that auditors plan and perform the audit to obtain sufficient, appropriate evidence to provide a reasonable basis for findings and conclusions based on audit objectives.
--Bruce Armstrong
| | |
| --- | --- |
| Post Date: 2021-05-05 10:41:55 | Last Update: 2021-05-05 11:43:57 |
Read More Articles