On this day, June 4, 1990, Janet Adkins, age 54, of Portland, became the first person to use a suicide machine developed by Dr. Kevorkian. This began a national debate over the right to die.
Also on this day, June 4, 1999 a federal judge in Portland ruled that AT&T must open its cable lines to competitors.
Also on this day, June 4, 2017, a pro-Trump rally and counter-protest in Portland was marked by multiple arrests and clashes.
Judge Fun to Retire from Bench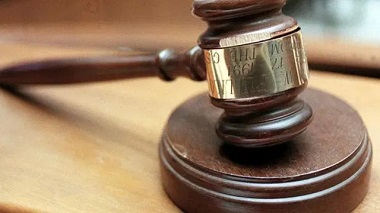 Governor Kate Brown has announced that she is accepting applications for a judicial vacancy on the Washington County Circuit Court created by the
planned retirement of Judge Jim L. Fun
.
The Governor thanked Judge Fun for his dedicated judicial service, and announced that she will fill the position by appointment. Judge Fun's retirement takes effect September 30, 2021.
Interested applicants should mail (no hand delivery) their completed application forms to:
Dustin Buehler
General Counsel, Office of the Governor
900 Court Street NE #254
Salem, OR
97301-4047
Forms must be received by 5:00 p.m. on Wednesday, May 26, 2021. Forms emailed by 5:00 p.m. on the closing date will be considered timely so long as original signed forms postmarked by the closing date are later received.
Governor Brown fills the state's judicial vacancies. She encourages applications from lawyers with a wide variety of backgrounds and experiences.
ORS 3.041 and 3.050 provide that at the time of appointment to the court, the candidate must be a citizen of the United States, a resident of Oregon, and a member of the Oregon State Bar.
SB 977
, recently passed by the Legislature, creates a new requirement. It amends ORS 3.041 and requires that these vacancies must be filled by persons who are residents of or have principal offices in the judicial districts to which they are appointed or adjacent judicial districts.
To receive answers to questions about the appointment process, or to request an interest form, contact Shevaun Gutridge at 503-378-6246 or shevaun.gutridge@oregon.gov.
The judicial interest form is also available
online
.
--Bruce Armstrong
| | |
| --- | --- |
| Post Date: 2021-05-10 15:34:43 | Last Update: 2021-05-10 15:53:49 |