On this day, June 4, 1990, Janet Adkins, age 54, of Portland, became the first person to use a suicide machine developed by Dr. Kevorkian. This began a national debate over the right to die.
Also on this day, June 4, 1999 a federal judge in Portland ruled that AT&T must open its cable lines to competitors.
Also on this day, June 4, 2017, a pro-Trump rally and counter-protest in Portland was marked by multiple arrests and clashes.
Suspect was wearing a face covering
On Tuesday, May 4th, 2021, at about 12:45 p.m. Portland Police
responded to a report of a robbery with a knife
at a bank in the 4500 block of North Interstate Avenue. It seems this is a U.S. Bank branch.
The suspect, who was taking advantage of the Draconian, statewide mask wearing mandate in Oregon, made a demand for money via demand note and claimed to have a knife. The robber obtained cash from the victim teller, and fled the branch.
This tends to raise the question of why there are so few licensed, concealed firearm carriers in Multnomah County, but when considering local policies and attitudes towards firearms in general, it comes as no surprise. A legal, firearm carrying individual willing to intervene would have easily deterred the crime.
Responding officers gathered suspect information and searched the area, which led them to the 4000 block of North Winchell Avenue. Officers found a person matching the suspect description, identified as 26-year-old Benjamin Patrick Murphy, in the 4000 block of North Winchell Avenue and took him into custody.
Benjamin Patrick Murphy has face tattoos.
It is highly likely the suspect would never had robbed the bank, had normal bank face covering policies been in place.
Officers recovered evidence related to the robbery.
Murphy was booked into the Multnomah County jail on a US Marshal Hold for bank robbery.
It seems that in a bank, logic would prevail, and masks or face coverings would not be allowed for security purposes. This has always been normal bank policy, until 2020. Those employees who work in the banking industry have repeatedly raised these concerns, in fear for their personal safety and lives, yet the industry has not challenged the one-size-fits-all rules set forth by the Oregon state government.
Local officials and the main stream media seem to be okay with perpetuating the nasty division caused by the mandate to constantly wear masks, despite the lack of evidence that it is helping keep people healthy.
--Bruce Armstrong
| | |
| --- | --- |
| Post Date: 2021-05-05 09:50:54 | Last Update: 2021-05-05 12:39:14 |
Until they tell you to stop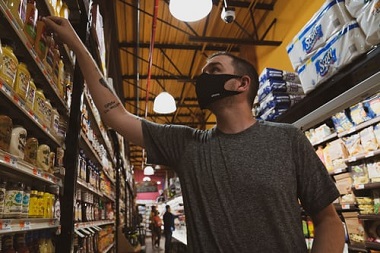 Oregon Occupational Safety and Health (OSHA)
has
adopted a rule to maintain social distancing measures
for workers across the state against the coronavirus.
Although the rule includes several changes since the rule was proposed in late January, the basic requirements are largely the same as they have been since 2020.
Oregon OSHA states the rule will be repealed when it is no longer needed. As with the temporary rule it replaces, the rule includes such health protection measures as physical distancing; use of face coverings; employee notification and training; formal exposure risk assessment and infection control planning; and optimization and maintenance of existing ventilation systems.
One of the most significant areas of public comment concerned the lack of a specific sunset date or other trigger to automatically repeal the rule.
Oregon OSHA determined that the ongoing Covid outbreak require that the rule be indefinitely extended.
Oregon state law does not allow a rule using that temporary process to be in place more than 180 days.
"We reviewed all of the comments – including the many comments that opposed the rule – and we gave particular consideration to those comments that explained their reasoning or provided concrete information, said Michael Wood, administrator of Oregon OSHA. "Although we chose to move forward with the rule, the final product includes a number of changes based on that record."

"At the same time, we are keeping in place key protections for workers as part of Oregon's larger and ongoing project to defeat COVID-19," Wood said. "To allow the workplace COVID-19 protections to simply go away would have left workers far less protected. And it would have left employers who want to know what is expected of them with a good deal less clarity than the rule provides."
Because Oregon OSHA determined it is not possible to assign a specific time for a decision to repeal the rule, Oregon OSHA has committed to consulting with the Oregon OSHA Partnership Committee, the two Infectious Disease Rulemaking Advisory Committees, the Oregon Health Authority, and other stakeholders to help determine when the rule can be repealed.
A D V E R T I S E M E N T

A D V E R T I S E M E N T
The first of these discussions will take place no later than July 2021, and will continue every two months until the rule has been repealed. The indicators factoring into the decision will include infection rates (including the rate of spread of COVID-19 variants), positivity rates, and vaccination rates, as well as hospitalizations and fatalities.
While the final rule broadly reflects the temporary rule, it also includes some significant changes. Those include:
Reducing the number of industry-specific appendices by six and limiting such requirements specifically to those involving worker protection (which reduced the length of the appendices, and, therefore, of the entire rule, by more than 50 pages)
Dramatically reducing the K-12 schools appendix and removing all references to cohorts and square footage limitations, as well as physical distancing between students.
Requiring employers to consider alternatives to transporting multiple people in a single vehicle and providing other guidance about reducing risk while sharing vehicles. The rule does not, however, require using multiple vehicles to transport multiple employees.
Requiring employers with more than 10 employees – and that have existing ventilation systems – to state in writing that, to the best of their knowledge, they are running their systems in line with requirements. The final rule does not require the purchase or installation of new ventilation systems.
Reducing required sanitation measures to reflect the most up-to-date Centers for Disease Control and Prevention guidance.
Requiring employers to provide written notification to employees of their rights to return to work when employees must quarantine.
Requiring health care employers to provide respirators to employees working with known or suspected COVID-19-positive patients, unless such respirators are unavailable.
The final rule also makes clear that the risk assessment, infection control plan, and infection control training completed under the temporary rule do not need to be repeated as a result of the adoption of the final rule.
--Bruce Armstrong
| | |
| --- | --- |
| Post Date: 2021-05-04 22:30:01 | Last Update: 2021-05-04 23:03:37 |
Oregonians are getting whiplash
Just as restaurants threw out their food and laid-off workers, the Governor has now decided to lift her lockdown starting on Friday.
Her announcement comes after intense statewide blow-back and criticism for using arbitrary metrics to shutdown thousands of Oregon businesses.
"Oregonians deserve stability, but the Governor is giving them whiplash. Local business owners and workers cannot even plan their lives a week in advance, "Senate Republican Leader Fred Girod(R-Lyons) said. "No one person should have all this power over the everyday lives of Oregonians. This reversal further highlights the need for the Legislature to hold the Governor accountable and pass legislation to check her abuses of power."

"Republican legislation like SB 533 and 789 would restore democratic processes and balance to government decision-making. Under current law, the Governor has complete power over who can work and earn a living when she declares an emergency. Republican proposals would protect Oregonians against the arbitrary decisions of one person and give Oregonians stability."
Senate Bill 533
would prohibit the Governor from taking actions that would keep Oregonians from working or operating their businesses.
Senate Bill 789
will require the Governor to get the Legislature's approval of an emergency declaration after 60 days.
--Bruce Armstrong
| | |
| --- | --- |
| Post Date: 2021-05-04 18:49:20 | Last Update: 2021-05-04 19:15:09 |
Current challenges to shut-down orders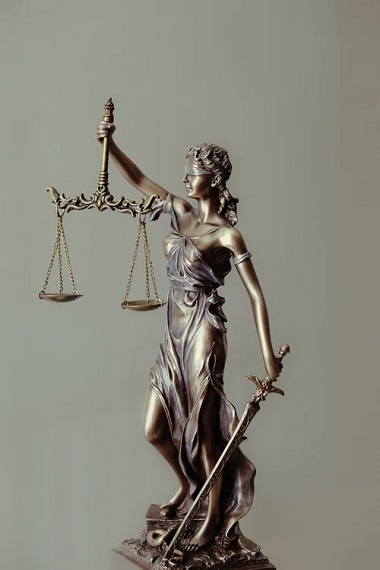 The Oregon House Republican Caucus announced last week that in response to new shutdown orders from the Governor's office, they want to pull bipartisan bills to the House floor to bring up proposals with sponsors from both parties that would roll back COVID-19 executive orders and require additional accountability.
They are following the bipartisan actions of Legislatures in New York, Texas and Michigan, where state lawmakers seek to restore balance to government decision-making.
The following bills have bipartisan support:
This week, New York's legislature repealed several coronavirus-related executive orders, nearly two months after stripping Governor Andrew Cuomo of pandemic-era emergency powers. Senate Majority Leader Andrea Stewart Cousins, a Democrat, explained the decision by saying it is time to begin removing certain restrictions and regulations that are no longer necessary to rebuild the state's economy.
A D V E R T I S E M E N T

A D V E R T I S E M E N T
In Oregon, Governor Kate Brown has exercised emergency powers which grant authority to enact widespread restrictions on commerce, education and public gatherings without any checks and balances. The newest shutdown orders do not reflect the current situation.
Today the personal protective equipment supply situation is different, the vaccination situation is different, and the treatment of patients has evolved as well. Furthermore, the regional collaboration among hospitals has been developed over the course of the pandemic.
Severe cases of COVID-19 are also less common now because nearly 70 percent of Oregon's at-risk population is fully vaccinated. Hospital rates for parts of the state like Southern Oregon are also not increasing, yet the new shutdowns impact businesses in those communities.
House Republicans point out that despite these changing circumstances, the response from the Governor's office has not changed. "The Legislature is in Session and we have a duty to engage.
"Oregonians need to have a balance of power between the separate branches of government again," said House Republican Leader Christine Drazan (R-Canby.) "The decision to shut down businesses this week contradicts the newest CDC recommendations by not accounting for vaccinated individuals in Oregon. Furthermore, our businesses allow people to gather in places with standardized safety measures. There is no evidence that shutting them down will have an impact on transmission rates. If COVID guidelines in Oregon continue to ignore CDC guidelines to the detriment of families, kids and our main street businesses, we must restore the Legislature's ability to hold the executive branch accountable."

"There's zero evidence that we're anywhere close to running out of hospital capacity in Marion County from COVID-19 cases," added Marion County Commissioner Colm Willis. "We have plenty of PPE and because of vaccinations we aren't seeing the same high level of severity in overall cases who need hospitalization. On top of that, there is zero data to suggest that restaurants have ever been a top contributor to COVID-19 transmissions. Shutting businesses down won't change the numbers."
This week the Centers for Disease Control and Prevention released new guidance that lifted many restrictions for vaccinated individuals, including dining at the same table without masks and social distancing.
Many Oregonians are suggesting that Governor Kate Brown should quit hiding behind her mask, follow federal guidance and open the state.
--Donna Bleiler
| | |
| --- | --- |
| Post Date: 2021-05-04 16:06:02 | Last Update: 2021-05-04 19:58:45 |
Kate Brown's power will remain unchecked
Checks and balances are meant to exist within our constitutional, republic government. It is one way to protect the governed people from potential tyranny.
Sadly, this idea does not seem to be popular amongst Oregon Democrats, who are happy to completely hand over any legislative power that would challenge the mandates of Governor Kate Brown.
Oregon House Legislators voted to consider a bill on the House floor that would give the Legislature oversight on Governor Kate Brown's emergency powers and sole authority over the COVID-19 response.
Republicans moved to pull
HB 2243
out of committee directly to the House floor for a vote.
The motion did not receive the required number of votes to pass. All Republican members voted in favor to make the Governor accountable to the Legislature.
28 Democrats voted against the motion, maintaining the Governor's sole authority over COVID-19 and unchecked ability to shut down businesses.
The decision is in response to the Governor's announcement last week to unilaterally extend her own emergency powers again, granting her the ability to issue shutdowns without involving another governing body.
County commissioners have repeatedly asked the Governor to be more targeted in her decisions. Currently, the statewide threshold for "extreme risk" designation disregards the fact that hospital cases of COVID-19 are decreasing in some counties where businesses must now close.
"The Legislature is in Session and we have a duty to engage," House Republican Leader Christine Drazan (R-Canby) previously said. "Oregonians deserve a balance of power between their separate branches of government again."
HB 2243
(chief sponsors Rep. Wilde, Lewis, regular sponsors Rep. Cate, Evans, Hayden, Leif, Levy, Moore-Green, Morgan, Owens, Post, Reschke, Wallan, Wright) - Requires that declarations and extensions of states of emergency under certain statutes be accompanied by written explanations.
--Bruce Armstrong
| | |
| --- | --- |
| Post Date: 2021-05-04 13:38:27 | Last Update: 2021-05-04 14:27:15 |
Never underestimate the ability of tax-and-spend Democrats to create bigger government
There are many fine
suicide hotline programs
and all of them could go away in an instant, replaced by a one-size-fits-all state operated program, supported by a new tax. Most of the current suicide prevention hotlines are run out of the county mental health providers.
Nationally there has been a call for a 9-8-8, system, modeled on 9-1-1 systems in which one three number combination can be dialed anywhere and all the switching mechanisms will identify it and route it to where it needs to go. Suicide prevention hotlines are a perfect application of this tool. Imagine a distraught young person or perhaps a veteran. They just need to talk to someone. One could easily see how it could make a difference by merely dialing 9-8-8, than having to make several calls or poke around online to find the right number.
Never underestimate the ability of tax-and-spend Democrats to take an important issue like suicide prevention and use it to create bigger government and increase taxes.
HB 3069
, introduced by Representative Tawna Sanchez (D-Portland) creates a statewide 9-8-8 center supported by a tax on all phones. Presumably, the 15 or so existing, functional systems will just fade away.
The size of the tax increase has not been determined, but Oregonians who just had their cell phone taxes increased for rural broadband may not have an appetite for another tax increase -- whatever the size. The bill has passed out of the House Committee on Behavioral Health and is in the House Committee on Revenue.
--Staff Reports
| | |
| --- | --- |
| Post Date: 2021-05-04 09:25:29 | Last Update: 2021-05-04 10:37:37 |
Was formerly democrat House Majority Leader
53-year-old Democrat David Hunt of Milwaukie, Oregon has been caught and charged in a sex trafficking sting operation,
according to the Portland Police Bureau
.
David Hunt is the former Oregon Speaker of the House during the 2009-11 Oregon legislative session and the Democrat House Majority Leader from the 2007-2009. He is also a current Clackamas Community College board member.
Hunt served as a representative in the Oregon state legislature for District 40, where he represented the Clackamas area. He served from 2003 to 2013.
Hunt helped to pass a bill criminalizing sex trafficking in 2007.
The Portland Police Bureau's Human Trafficking Unit cited 8 men total, including Hunt, in the undercover operation, conducted in April 2021. They were lured through known trafficking websites.
Hunt, along with others arrested apparently arranged payment for sexual acts. Hunt will be charged with at least Commercial Sexual Solicitation.
Hunt was unavailable for comment.
--Bruce Armstrong
| | |
| --- | --- |
| Post Date: 2021-05-03 12:19:08 | Last Update: 2021-05-03 20:48:22 |
"No victim should ever be silenced by powerful institutions"
A group of bipartisan Oregon lawmakers introduced legislation to ensure safe and respectful Oregon university campuses. The legislation comes in the wake of the recent national response to the sexual assault allegations at Oregon Health & Science University.
In February, a lawsuit was filed against OHSU alleging that rampant sexual misconduct has been allowed for years and that leadership and management failed to report sexual assault allegations. Lawmakers cite the fact OHSU has failed to ever audit its sexual harassment, discrimination, and misconduct issues. Last week, OHSU paid $585,000 to the victim. Other racial discrimination suits have been filed against Oregon State University.
"Recent allegations on Oregon's campuses underscores that the Legislature has not done enough to hold our universities accountable. The Legislature's oversite in this area is much-needed so we can understand how to protect victims of harassment. The public deserves to know how their tax dollars are being spent in this area," Senator Kim Thatcher (R-Keizer) and author of the legislation said.
The legislation would establish a bipartisan committee to investigate and hear testimony about the culture, policies, practices, and procedures that Oregon's universities use to prevent and respond to sexual and racial harassment and discrimination.
"The Legislature must hold our universities accountable for creating a safe and inclusive space for everyone," Senator Sara Gelser (D-Corvallis), co-chief sponsor of the legislation said. "No victim of sexual or racial harassment should ever be silenced by powerful institutions. We can let their voices be heard."
Advocates and victims have raised concerns about the recent probe being conducted by the former Attorney General of the United States Eric Holder. In the agreement between him and OHSU, the report of the investigation was called "legal advice," raising questions about how much of the results can be covered up. The Legislative oversite would ensure the public has access to important information while protecting victims.
The bill's sponsors include state Sens. Kim Thatcher (R-Keizer), Sara Gelser (D-Corvallis), Kayse Jama (D-Portland), Lew Fredrick (D-Portland), Tim Knopp (R-Bend), and state Reps. Christine Drazan (R-Canby), Vikki Breese-Iverson (R-Prineville), Mark Meek (D-Oregon City), Daniel Bonham (R-The Dalles), Shelly Boshart Davis (R-Albany), Jami Cate (R-Lebanon), Bobby Levy (R-Ech0), Lily Morgan (R-Grants Pass), and Kim Wallan (R-Medford).
The bipartisan-bicameral legislation was introduced today as
SJR 30
and will be considered first by the Senate.
Photo by Cam Ferland on Unsplash
--Staff Reports
| | |
| --- | --- |
| Post Date: 2021-05-03 12:18:16 | Last Update: 2021-05-03 13:00:29 |
Time to elect school boards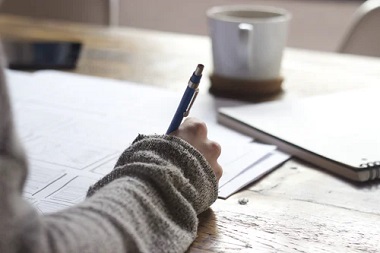 The next election in Oregon is May 18, 2021. This will be for local, special district elections.
The Legislative Session is having a hay day with educational bills lately. Most recently is an attempt to cover up the failure of virtual schools in
SB 744
, which suspends education standards to receive a diploma. As we work our way out of the COVID-19 pandemic, school boards will be faced with mopping up from aggressive executive orders that have kept our schools closed. Who we vote for on May 18 will make a difference.
Oregon Abigail Adams Voter Project
provides school board candidates with a questionnaire posted on their website for voter information and public use. This year they have tied the questions with how the candidate rates subjects addressed in the legislative session.
The questions are grouped in five categories: school board and administration responsibilities, financial, school choice, student learning-curriculum/testing, and school environment and safety.
The
overall tally of those who do respond
says a lot about what we can expect from school boards. It is interesting to note that where the candidates who have responded mostly agree with smaller classrooms, class size being a negotiated item, training on bullying, and school choice, they were not so willing to burden businesses with the bill.
Some of the take aways from the tally of those candidates who responded are:
Candidates see a benefit to have each student's instructional needs evaluated (HB 2962).
Most all agreed to permit parent/guardian to excuse student from taking the statewide standardized assessment tests (SB 678).
One hundred percent supports the school board utilizing volunteers from local businesses, churches and civic groups to provide mentoring, internships and other real-life education.
The majority wants to see a curriculum that teaches civics and constitutional principles, limited government and maximized individual liberties upon which the U.S. was founded.
Most all candidates agreed when English is a second language, student should be integrated into regular school programs, and they are opposed to HB 2056, which provides for communication in a student's primary language.
Overall, they mostly support school choice.
Heads up parents. Many candidates may want to snoop on your kids through computer software
(SB 594)
. But, they do support parents being notified when their student is a victim of harassment, contrary to
HB 2631
.
As more candidates respond, the dynamics of the tally may change. It's important to
check the Oregon Abigail Adams listing for your school district candidates that have responded
. When competing candidates respond, you will see a comparison guide.
Maybe the most important thing the tally shows is how out of touch the Oregon legislature is with those that have to administer what they pass into law. As one of the candidates responded, "using the education system to further agendas isn't acceptable."
--Staff Reports
| | |
| --- | --- |
| Post Date: 2021-05-02 18:38:21 | Last Update: 2021-05-02 23:46:05 |
Were you expecting a peaceful demonstration?
On May 1, 2021, a gathering happened in the City of Portland that devolved into a riot.
While Demonstration Liaison Officers were in the area of Southwest 4th Avenue and Southwest Columbia Street, they intervened in an altercation where one of the subjects was arrested. There is some video of part of this incident circulating online but it does not capture the entire event or the portion when the crimes were committed.
Several items were seized including a baseball bat, body armor, a knife and a flare. 26-year-old Michael Isaacs of Portland was charged with Menacing and Disorderly Conduct II.
A vehicle caravan of about 30 cars drove near the Justice Center, then to the ICE facility. A group of about 50 people blocked traffic on South Moody Avenue and South Bancroft Street.
Between 9 and 10 p.m., one group of about 30 individuals gathered near the ICE facility. Another group of about 80-100 people gathered in Shemanski Park. Both of these events had been promoted as "autonomous demonstrations" similar to prior events where participants engaged in criminal behavior including arson, assault, vandalism and theft.
There were a number of shields brought to Shemanski Park which was another indicator those within the group intended to engage in criminal acts. The group marched to City Hall and began engaging in vandalism by breaking windows and spray painting the building. Due to the criminal activity, the gathering was declared an unlawful assembly and the crowd was ordered by loudspeaker to disperse.
Multiple windows were broken and a riot was declared due to the criminal activity that was occurring. The crowd was given direction to disperse to the west. Rather than disperse, the group marched in the streets. More individuals continued to break windows of businesses.
Several members of the crowd used umbrellas in an attempt to block police from viewing criminal acts.
A D V E R T I S E M E N T
A D V E R T I S E M E N T
The group rampaging downtown began to disperse. PPB continued to display a presence in the area and make focused arrests of those engaged in criminal acts.
The group near ICE began to grow in numbers to between 50 and 60 around 11:30 p.m. As officers were making a focused arrest, a male subject in the crowd was trying to push through the officer's line. He reached into his pocket and pulled a butterfly-type knife on officers. The male ran away, then officers on bicycles located the suspect and arrested him.
Portland Police Bureau made focused arrests of individuals engaged in criminal acts including:
Phoebe Loomis, 36 years-old, of Portland, was charged with Criminal Mischief II. A helmet, gloves, metal tool, bear spray, and gas mask were seized.
Quang Ngyen, 20 years-old, of Kent, Washington was charged with Criminal Mischief I and Disorderly Conduct II. A hammer and sling shot, along with instructions on how to make a sling shot, were seized.
Krystopher Donnelly, 27 years-old, of Portland, was arrested on a warrant for Riot, Criminal Mischief I, and Resist Arrest.
Jeremiah Day, 22, of Portland, was arrested for Menacing officers with a butterfly knife.
Darren Stephens, 36 years-old, of Portland, was arrested for a warrant for Criminal Mischief II.
"Once again, under the cover of darkness, several dozen people decided to damage and destroy multiple businesses in our downtown area resulting in a riot," Chief Chuck Lovell said. "The situation became extremely dangerous when a man brandished a knife at officers when officers were simply doing their job. The officers appear to have exercised restraint and professionalism and safely apprehended this suspect. I am proud of all of our employees who worked to minimize further damage and arrest some of the criminals involved."
--Bruce Armstrong
| | |
| --- | --- |
| Post Date: 2021-05-02 14:49:26 | Last Update: 2021-05-02 15:44:29 |
Opinion from an Oregon family
Note: This is a Northwest Observer Guest Editorial
For the last year, we like so many others have "danced with COVID". We wore our mask, most of the time, stayed 6' apart from people, except in Costco, Walmart, Safeway, etc., and washed our hands so much they dried and cracked.
During the past year we sat outside the outfield fence with binoculars so that we could watch our daughter play softball, we traveled to Idaho so that she could play in a basketball tournament, we hosted an "underground Prom" so that the class of 2020 could have some sense of normalcy as the world stopped in its tracks. During the summer we hosted a backyard wedding so that two young people could celebrate their love surrounded by their family and start their lives together. Our family paid to have our noses swabbed so that we could escape to one of our favorite Hawaiian Islands for a needed get away from the craziness of Oregon. We danced with COVID.
Our children had their public education turned upside down. One lost the end of their Freshmen year of High School and the other their Freshmen year of College. They spent most of their Sophomore year learning from their bedrooms. For our college kid it should have been a time of meeting new people, living on his own, and growing into an adult. Instead, he was back in his old bedroom stuck at home with his parents. For our daughter, it should have been a year filled with cheering at football games, pep assemblies, homecoming, winter formal, sports, and fun with friends. Instead, it was a crammed together sports seasons, no homecoming, and no winter formal. Luckily, she has great friends and we never said no to an opportunity for her to go hang out, attend a backyard bonfire or anything else that felt like a normal teenage weekend night. We danced with COVID.
Being "essential workers" me and my husband's lives could not stop. Crops do not stop growing and employees need their jobs. We spent hours and days searching stores for PPE for our employee's, purchased additional sanitation equipment and moved the lunch area to a large open shed. Requirements changed daily, but there was still work to be done. Our employees continued to show up to work; remote work is not possible in agriculture and tried their best to follow the rules. We danced with COVID.
We were told that if we just continued to follow the rules and non-stop changing metrics, life would return to normal. A year later it feels like that day will never come. We have watched businesses close for good and have helped friends pack to move out of state. We know we can't pick up and go like they do because agriculture work is unlike any other business; we are tied to the land. So, we dance with COVID.
A D V E R T I S E M E N T
A D V E R T I S E M E N T
We have lost family members to natural causes without being able to say goodbye and we have lost family members over politics brought out by COVID disagreement. Our personal health choices have become coffee shop talk, and everyone has an opinion as to what we should or should not be putting into our body. We danced with COVID.
Like every dance, eventually the song comes to an end and so does the dance. Our dance came to an end almost 2 weeks ago. Living on a farm, seasonal allergies are a norm. We sneeze and we cough and we go to work. However, when we received a notice that we were potentially exposed to COVID we decided that our dance was over. We took the test and sure enough, we were positive. Testing did nothing but add to the statistics used by our governor to shutdown small businesses (we did not get COVID at a bar, restaurant or gym). The doctor told us to rest, drink fluids and take Tylenol if we had a fever (which we did not). Nothing different from what he would have told us if we had the flu! It has been 10+ years since we had flu shots and longer since we had the flu, and we will not lie, this flu is a doozy. However, we are surviving, and we will recover. We danced with COVID.
So, what is next? Can we toss the masks? Can we get together with friends? Can we travel? Are we now immune to getting it again? These are legitimate questions. We are told to keep the masks on, stay away from people, stay home and if we want to travel freely we still need to get a vaccine for an illness that we had and survived.
We danced with COVID, but it appears we may have to keep wearing the dancing shoes for a much longer time.
--Terese Humboldt
| | |
| --- | --- |
| Post Date: 2021-05-01 13:59:37 | Last Update: 2021-05-01 17:21:43 |
Seniority no longer would be a determining factor
The House Rules Committee is one of the few committees where bills can remain active until they are "called up" by the committee chair or the Speaker of the House.
The bills can also cover just about any topic. House Rules is currently looking at bills that have to do with public meeting law, land use changes and employment law just to name a few.
One of the bills in their committee is
HB 2001
. The bill came to the Rules Committee after passing out of the House Committee on Education.
The bill would require school districts facing budgetary constraints to prioritize teachers for retention based on seniority, unless a teacher being retained has more merit and the retention of the teacher maintains the school district's diversity ratio.
In other words, more experienced teachers will continue to be retained unless the district has a lower seniority teacher that meets a diversity ration and then that teacher would be retained over the other teacher, based on their skin color.
Currently when a public school district in Oregon needs to or chooses to do a reduction in staffing, they do the reduction based on seniority as required by
ORS 342.934
. It is also typically called out in the staff collective bargaining agreement. In a session where almost, every bill has been driven by diversity, equity and recognizing historically under-served populations, this bill seems to fit the theme and should have received little resistance. It was also sponsored by The Speaker of the House, Representative Kotek (D–Portland).
A D V E R T I S E M E N T
A D V E R T I S E M E N T
However, during initial hearings in the House Education Committee, it was openly opposed by the Oregon Education Association (OEA) as well as some teachers that could be considered part of the group protected by the proposed change.
Jared Mason-Gere, OEA Government Relations representative stated in testimony that, "Since the late 1990s, collective bargaining agreements across Oregon have systematically and purposefully omitted "merit"-based language in contracts due to causing difficult and chaotic layoff processes," said Jared Mason-Gere, OEA Government Relations representative. "We fear the language in HB 2001 will create a messy process of trying to reopen and renegotiate contracts. We also fear that this bill could create legal challenges that could set back affirmative hiring and retention practices even further. Legal precedent is very clear that hiring can be used to advance equity goals, but layoff cannot. It is also clear that hiring ratios can be used relative to qualified applicants but cannot be used for other populations such as population served."
Alisha Chavez a 6th year teacher of K-2 Intensive Skills for Portland Public Schools agreed with OEA. She has stated:
"While, I fully agree with the intention of retaining Black, Indigenous, and Educators of Color, this bill has language that will harm our communities directly. It will change the language to get rid of seniority and replace with "merit" instead. Under the current bill language, an educator who might be fluent in French which is not a language used in my position would be able to bump me as they have more 'merit' than me".
She is correct, in the bill, "Merit" is defines among other ways as the measurement of the ability and effectiveness of one teacher, as measured against the ability and effectiveness of another teacher, based on consideration of any of the following factors: Any languages spoken by the teacher that are not English. It says nothing about the additional language being applicable to the position, the school or needs of the students.
Oregon Partners for Education Justice, a coalition of Oregon associations including Oregon Business Council, Latino Network, Native American Youth and Family (NAYA), and the Coalition of Communities of Color, just to name a few, support the bill. They shared that "According to the 2020 Oregon Educator Equity Report, 38.5% of Oregon's students identify as racially, ethnically and linguistically diverse, whereas only 10.7% of educators identify as such".
Max Williams, President and CEO of Oregon Community Foundation agreed that Oregon has made progress in diversifying its K-12 workforce, but teacher diversity still lags significantly behind trends in our K-12 student population. With 62 percent of Oregon teachers of color hired in just the last 5 years, workforce diversity suffers when reductions in force are made based only on merit and seniority.
"HB 2001 offers a reasonable solution to this challenge in requiring school districts, when implementing reductions in force, to retain an educator with less seniority if the educator has more merit and their retention is necessary to maintain the district's diversity ratio". said Max Williams
The bill is scheduled for additional public hearing, more opinions may be presented.
--Terese Humboldt
| | |
| --- | --- |
| Post Date: 2021-05-01 10:29:36 | Last Update: 2021-05-01 13:37:14 |
Read More Articles