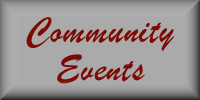 Post an Event

Oregon Republican Party State Central Committee Meeting
Saturday, May 21, 2022 at 7:30 am
Including election of a new Vice-Chair
Marion Post 661 VFW
630 Hood Street, NE
Salem, Oregon

OREGON FREEDOM RALLY
Saturday, June 4, 2022 at 12:00 pm
Oregon's premiere annual event for grassroots conservatives sponsored by Oregon Liberty Alliance and others. Featuring Dinesh D'Souze, Elisha Krauss, Scott Rasmussen and Isabel Brown. Lunch included at $65 per person, under 16 are free. Doors open at 11am to network with exhibitors. Register at: www.OregonFreedomRally.com
Wingspan Event & Conference Center, 801 NE 34th Ave, Hillsboro, OR 97124

DALLAS Community-wide ONE Service
Sunday, June 5, 2022 at 10:30 am
ONE Community joined together for a community wide Worship Service. Fellowship and coffee at 10:30, Service at 11am.
Dallas High School Football Stadium

Fight for Freedom Event
Friday, June 10, 2022 at 6:00 pm
Training on survival and emergency medicine by XSA International Krisanne Hall 2-Day Constitutional Training Friday 6-10pm, Saturday 8am-11pm, Sunday 8am-2pm Tickets: $30 www.peoplesrightsoregon5.com/fight-for-freedom-event
Deschutes County Fairgrounds

Fight for Freedom Event
Friday, June 10, 2022 at 6:00 pm
Training on survival and emergency medicine by XSA International Krisanne Hall 2-Day Constitutional Training Friday 6-10pm, Saturday 8am-11pm, Sunday 8am-2pm Tickets: $30 https://www.peoplesrightsoregon5.com/fight-for-freedom-event
Deschutes County Fairgrounds

Fight for Freedom Event
Friday, June 10, 2022 at 6:00 pm
Training on survival and emergency medicine by XSA International
Krisanne Hall 2-Day Constitutional Training

Friday 6-10pm, Saturday 8am-11pm, Sunday 8am-2pm

Tickets: $30

https://www.peoplesrightsoregon5.com/fight-for-freedom-event

Deschutes County Fairgrounds

World Athletics Championships
Friday, July 15, 2022 at 8:00 am
The World Athletics Championships are coming to Eugene this summer (July 15-24 2022), the first time in history that the championships will be held in the United States. This mega-sporting event will showcase the best track and field athletes in the world. The event will bring 2,000 athletes from more than 200 nations, all competing for 49 gold medals. About 20,000 to 25,000 attendees are expected per session, with most days hosting two sessions (both morning and afternoon).
Eugene

Gathering of Eagles/Rally Around the Flag
Saturday, September 10, 2022 at 10:00 am
Watch for details, sign up for Oregon Liberty Coalition (OLC) alerts and information. orlibertycoalition@gmail.com
Ames Ranch, Turner, Oregon

Oregon General Election
Tuesday, November 8, 2022 at 8:00 pm
Statewide
View All Calendar Events
Some bills to watch in the Revenue Committee, but not just yet
Editor's note: This is the sixth in a multipart series exploring tax measures before the Oregon Legislature during the 2021 session
"Gut and stuff" may sound like something that a hunting party does after a successful day tracking big game, but it's actually something less dramatic. It describes the process in the Legislature of amending a bill by removing all the contents of the bill and replacing them with something else. It's pretty common.
Often, legislators will introduce "placeholder" bills because the concepts behind them are still being discussed. In the 2021 session, there are several of these lurking in the House Committee on Revenue -- where all bills for raising revenue must originate.
The bills are:
Don't for a minute think that the House Revenue Committee needs to pass a law to get the Legislative Revenue Officer to prepare a report on some tax issue.
--Staff Reports
| | |
| --- | --- |
| Post Date: 2021-03-27 09:48:58 | Last Update: 2021-03-20 22:29:55 |
Why is the Oregon Legislature so unprepared for a virtual Legislative Session?
On March 8, 2020 Governor Brown issued
Executive Order 20-03
Declaring and Emergency for COVID-19. On April 15, 2020, the Governor issued
Executive Order 20-16
after several County and City elected officials asked for a variance in public meeting law so that they could continue to conduct the business of the public as safely as possible throughout the declared emergency. The EO allowed elected officials and appointed public boards to use video communications to hold public meetings and allow the public to access and participate in those meetings while keeping in person gatherings at a minimum.
Ten months after the initial Emergency declaration and nine months after moving all other public bodies to video meetings one would have thought that the State of Oregon would have been better prepared to handle a virtual legislation session.
When the legislature convened on January 19, 2021, there were no custom designed Oregon Legislative virtual meeting platforms, but rather the Legislature chose to use Microsoft Teams, an off the shelf chat-based collaboration platform. A platform designed for business use, not for running and managing public meetings.
Written testimony and meeting links remained on the legacy system used by the legislature, The Oregon Legislative Information System. However, video being used was no longer the legacy 1-way systems where video cameras broadcast the hearings live from the hearing rooms. Instead, the meetings were conducted on the Microsoft Teams platform managed from wherever the Chair of the Committee might be hosting from that day. Some host from their homes and others from their offices at the Capitol. Equally, due to the Capitol not being open to the public, many legislators also join the meetings from their homes rather than their Capitol offices.
One of the issues with the virtual hearings, that has become evident, is that not all legislators are well versed or well trained in the use of Microsoft Teams. They try to run the meeting both judicially and functionally. This is a challenge they do not have to do when committees meet in person. During that situation, the committee administrator and the assistant manage the technical aspects and the legislator does what they do best; they run the meeting.
A D V E R T I S E M E N T
A D V E R T I S E M E N T
Another distraction with the virtual hearings has been the loss of professionalism and decorum. If a person chooses to go to the capitol to testify, there were rules of engagement for the public to follow and the process was typically professional, and the elected officials were treated with respect and those testifying were treated with mutual respect. This session during the virtual hearings there has been video of lawmakers falling asleep on camera, people testifying using their middle finger at the camera, a Legislator with a cat wrapped around their neck, and people on camera, but not testifying, making lunch, and proceeding to eat it on camera. Unlike in person committee meetings where attention of committee members was easy to gauge, and public testimony and spectators kept in check.
In an open letter posted on the #Timberunity Facebook page to House Speaker Kotek from Jen Hamaker, she expressed some of the frustrations held by many Oregonians since session began in January. She wrote in part:
"Representative Kotek, this legislative session has been anything but transparent.

I've waited for hours to give testimony only to have the meeting end before I was able to testify. I've rearranged my day, and childcare to give testimony only to have the hearing cancelled and rescheduled. I've seen technical glitches and issues galore that prohibited Oregonians from being able to testify. I've witnessed Committee Chairs cut people's testimony to 30 seconds instead of 3 minutes".
She closed her letter with a plea that summed up the desires of many Oregonians. She said,
"If you don't want public engagement, you're going at it the right way! I request that you organize our House so that it reflects inclusivity, transparency and democracy which means a government where people participate".

The Oregon Legislature and the Oregon State Capitol has always been the people's house. COVID-19 has shut the people's house down and turned the 81st Legislative Session into bad version of the 1960's version of Hollywood Squares.
--Staff Reports
| | |
| --- | --- |
| Post Date: 2021-03-26 09:53:31 | Last Update: 2021-03-26 15:09:09 |
These bills have the effect of raising taxes.
Editor's note: This is the fifth in a multipart series exploring tax measures before the Oregon Legislature during the 2021 session
As short -- less than a page -- bill,
HB 2254
, requires addition, in determination of Oregon taxable income, of amount of compensation above $1 million threshold paid by taxpayer to any individual and deducted as business expense. In short, tax deductions won't apply to income over $1 million, at least for the purposes of calculating state taxes.
It's pretty clear that the spirit of the bill -- introduced by Representative Marty Wilde (D-Eugene) -- is to generate extra revenue from "the rich," but it may have the effect of punishing small businesses, because of the way they file taxes. Many small businesses file as individuals and while $1 million is a large annual income for an individual, even a very small business can generate that level of revenue.
The effective part of the bill reads.
There shall be added to federal taxable income the amount of any individual's compensation paid by a taxpayer that is in excess of $1 million for the tax year and that has been deducted on the taxpayer's federal return under section 162 of the Internal Revenue Code.
HB 2255
, also introduced by Representative Wilde, is similar. It limits, for purposes of personal income taxation, availability of itemized deductions, using phaseout based on adjusted gross income of taxpayer.
A taxpayer's itemized deductions are the amount of the taxpayer's itemized deductions as defined in section 63(d) of the Internal Revenue Codeshall be reduced by five percent for every $50,000 by which the taxpayer's adjusted gross income exceeds $500,000.
In a time of record revenues coupled with a recession focused on small businesses, some think that these proposals are unnecessary and even mean-spirited. Neither bill has been scheduled for a hearing in the House Committee on Revenue, but this committee is not subject to the chamber deadlines faced by other committees.
--Staff Reports
| | |
| --- | --- |
| Post Date: 2021-03-26 09:39:53 | Last Update: 2021-03-20 22:09:38 |
It's about the kids, you know
Today the Senate Majority Party passed controversial
SB 554
. Their press release shortly after the vote, however had an interesting headline: "Senate Democrats Approve Bill to Protect Students, Public Workers and Communities from Gun Violence." How?
During the over 3 and a half hours of testimony, never once did the sponsors of the bill or the supporting Senators explain how Concealed Handgun License holders were a threat to students, public workers and communities. In one of his many speeches on the floor during debate, Senator Knopp (R-Bend) stated that "CHL holders are some of the most law-abiding citizens and in fact they are even more law-abiding that police officers when it comes to committing crime." Not once during questioning and debate on the floor by the Republican Caucus was the question answered by the Democrats as to how a sign saying "no CHL allowed on the premises or in the building" help.
Still, Senator Ginny Burdick (D-Portland), the driving force for many years behind the regulation of firearms and attacks on legal gun owners stated when she presented the bill "I, like so many Oregonians, have been distressed by the tragedy of gun violence and the rise of extremism. Communities throughout Oregon deserve the ability to decide whether to allow firearms into public buildings, such as schools and office buildings.
SB 554
will create safer environments for learning and working while allowing flexibility for schools and local governments."
One of the motions by the Republicans to refer the bill to Ways and Means for a fiscal was due to asking the question "Isn't this just the same as the honor system we have in place today?" asked Senator Knopp. The question centered around the cost to truly keeping all guns out of public places and the cost of metal detectors for those places if they were to adopt
SB 554
. It does not stop criminals from conceal carrying in public buildings only those that go through extensive background checks for the legal right to do so.
A D V E R T I S E M E N T
A D V E R T I S E M E N T
Senator James Manning (D-Eugene), another champion of the bill expressed his support and pleasure in passing the bill saying "
SB 554
does not impact one's ability to get a CHL, but if a public entity decides, they can eliminate firearms on their premise no matter your CHL status, which I believe removes intimidation and leads to a healthier workplace. It gives choice. It will make our schools safer, public workers safer and the community members who need to go to these buildings safer," said Senator Manning. Again, the Senator failed to answer the question how it will make the schools, public workers, and community members safer without law abiding citizens being allowed to legally carry a firearm?
It should be noted that Senator Betsy Johnson (D-Scappoose) crossed the aisle and voted against the bill along side the Republican Caucus. The bill now heads to the to the House for further consideration.
--Terese Humboldt
| | |
| --- | --- |
| Post Date: 2021-03-26 09:22:54 | Last Update: 2021-03-26 13:54:48 |
Despite banning cash, they were unable to avoid COVID-19
Most legislation focuses on one issue or one area of law. Bills look at healthcare or transportation or water or housing and suggest changes to existing laws or implementation of new ones. However, some bills grab several areas that could be impacted by a single specific action such as discrimination and groups them together in one bill.
SB 746
is one of those bills. While it is dealing with many topics around discrimination, it has brough back one specific topic from a bill heard during the 2020 session,
HB 4107
. The topic of accepting cash as legal currency for goods and services.
In 2020,
HB 4107
was modified in committee and took on a broader scope which could have made it difficult to implement or possibly not legally enforceable. However, in a rare move, the bill was substituted on the floor of the House with the Minority Party Report and then moved over to the senate with some bipartisan support. There it was further fine-tuned and amended into
HB 4107 B
. Due to the walkout, the bill never finished its journey and died in the Senate Committee on Rules. Had
SB 746
passed, businesses would have been forced to accept cash, with limited exceptions under the new law despite the declaration of an emergency.
However, during the pandemic some businesses choose to go to credit only payment and refused to accept cash. Dutch Brother Coffee was one of the most prominent businesses to do so. Shortly after the beginning of the COVID-19 Pandemic, they made the decision to "temporarily suspended the use of cash due to COVID-19", according to their web site. At the beginning of February 2021, almost a year into the pandemic, Dutch Brothers responded to an inquiry on their Face Book page as to why they were still not accepting cash. They shared "We're so sorry for this inconvenience! At this point, we do need to maintain our touchless transactions for the safety of both our customers and our baristas. We'll be accepting cash again as soon as it's safe to do so"!
Despite Dutch Brothers banning cash, they were unable to avoid COVID-19 being contracted by their employees. Several locations over the last year have reported cases of COVID-19 among their workforces. Cash has never been determined by the Center for Disease Control or the Oregon Health Authority to be a source in the contraction of or spreading of COVID-19. Just over a year after the temporary suspension, Dutch Brothers is once again accepting cash. However, the Governor's emergency Executive Order surrounding COVID-19 remains -- as does the existence of the disease.
A D V E R T I S E M E N T
A D V E R T I S E M E N T
Senators Floye Prozanski (D-Eugene) and James Manning (D-Eugene) have introduced
SB 746
. SECTION 1 of the bill, PROTECTION AGAINST PAYMENT DISCRIMINATION is identical to the SECTION 1 in
HB 4107
from the 2020 session. It would require businesses to accept cash as legal payment. Perhaps this time the bill will get across the finish line and those citizens that only choose to or need to use cash, will no longer be left out of the ability to purchase goods and services.
SB 746
currently resides in the Senate Committee on Labor and Business and has a public hearing and a possible work session scheduled for April 1, 2021.
--Terese Humboldt
| | |
| --- | --- |
| Post Date: 2021-03-25 19:26:12 | Last Update: 2021-03-25 19:43:32 |
"This radical policy does nothing to solve gun violence"
In the wake of tragic shootings, Democrats advanced what many call "feel-good legislation" that threatens the safety of communities by rolling back Oregonians' self-defense rights.
Amid rising violent crime, Democrats voted to advance
SB 554
, which would strip responsible Oregonians from defending themselves in certain settings, notably, public buildings. The move comes the same week Democrats
entertained legislation
that would let violent offenders off with lighter punishments.
"Let me be clear, this radical policy does absolutely nothing to solve gun violence or make communities safer," Senate Republican Leader Fred Girod (R-Lyons) said. "It will make it worse. Democrats have brought forth zero evidence that this will do anything except criminalize responsible Oregonians. At a time when Democrats are advancing ideas that would embolden violent criminals and hamstring police, to simultaneously strip responsible Oregonians of self-defense rights is unconscionable."
After Portland politicians defunded the Gun Violence Reduction Unit,
shootings have skyrocketed by 2,000%
. Firearm homicides have
reached record levels
, none of which have been alleged to have been committed by a CHL holder. Portland-area residents have
rushed to get a concealed carry license
to protect their families and neighbors.
Senator James Manning (D-Eugene) one of the chief sponsors of
SB 554
. "I am a gun owner. I'm a military veteran and a former law enforcement officer. That means I have seen -- many times -- that when a gun is present the situation is more dangerous and the loss of life is more likely," said Senator Manning. He did not elaborate on these incidents. "
SB 554
does not impact one's ability to get a CHL, but if a public entity decides, they can eliminate firearms on their premise no matter your CHL status, which I believe removes intimidation and leads to a healthier workplace," added Senator Manning. "The bill makes sense. It gives choice. It will make our schools safer, public workers safer and the community members who need to go to these buildings safer," said Senator Manning.
"
SB 554
will make it harder for communities who have to bear the brunt of bad public safety policy to exercise their right to defend themselves," Senator Tim Knopp (R-Bend) said. "It also increases the cost to access that right. That will only serve to price low-income Oregonians out of defending themselves and their families."
Republicans offered alternatives that would have given Oregonians and policymakers insights on how to bolster public safety. A 2020 Rand Corporation study found no existing data adequately evaluated the relationship between "gun-free zones" and mass shootings. Republicans' Minority Report commissioned a study to gather valuable data about gun violence in public spaces. Democrats rejected this evidence-based approach.
Republicans also offered Oregonians the chance to weigh in on this divisive legislation by proposing an amendment to send it directly to voters. Democrats rejected this pro-democracy proposal.
A D V E R T I S E M E N T
A D V E R T I S E M E N T
SB 554
restricts where Oregonians can defend themselves from violent attacks but fails to mandate that local jurisdictions who adopt these restrictions provide other safety measures. Republicans requested information about the cost of implementing metal detectors and hiring security. Again, Democrats blocked this prudent public safety step.
"Republicans proposed common-sense, data-driven approaches that would protect Oregonians' constitutional rights and enhance public safety," Senator Lynn Findley (R-Vale) said. "It is unbelievable that Democrats weren't interested in the facts and instead, are clearly determined to pursue a political agenda at the expense of our rights. The data we have make it clear that CHL holders are some of the most law-abiding citizens in our state. This bill will simply single them out at no benefit to public safety."
Data suggest that less than 0ne-hundredth of one percent (.0074%) of Oregonians with CHLs commit felonies. In Texas and Florida – two states that track concealed carry license data in detail – permit holders commit crimes at 1/6th the rate of police officers, a group that already very law-abiding.
CHL holders also stop crime. According to the FBI, 3.2% of active shooter situations are stopped by someone with a CHL. Other research suggests that they stop up to 16.5% of mass murder situations.
While Democrats were rejecting common-sense Republican proposals, they also voted against the United States and Oregon Constitution. The Republican Minority Report included clauses affirming Oregonians' Constitutional right to defend themselves.
SB 554
also makes responsible Oregonians criminals overnight with punishments of $125,000 and up to 5 years in prison. These are the same monetary fines as rape in the third degree and some child pornography charges.
"Our society is beginning to embrace a principle of rehabilitation for non-violent offenders to decrease prison populations," Senator Girod (R-Lyons) said. "This bill flies in the face of that. The stiff penalties it imposes are completely contrary to that principle."
--Staff Reports
| | |
| --- | --- |
| Post Date: 2021-03-25 12:12:22 | Last Update: 2021-03-25 16:22:54 |
Senate Democrats approve plan to steal $15 million from taxpayers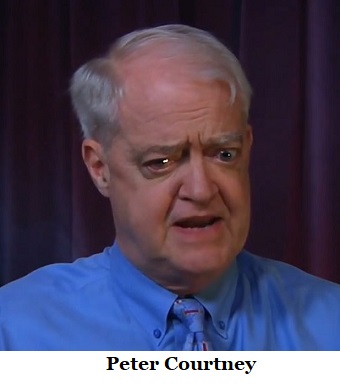 Over unified Republican opposition, Democrats voted in lockstep to keep money that is
projected to be returned to Oregon taxpayers
.
SB 846
, introduced by Senate President Peter Courtney, would divert $15 million from the anticipated Kicker to other programs. Oregon's unique kicker law is the last check Oregonians have against runaway bloating of state government.
"At a time when Oregonians need money in their pockets, Democrats are intent on nickel and diming them," Senate Republican Leader Fred Girod (R-Lyons) said. "Republican legislation that would exempt stimulus checks from state taxes is being stalled in Committee, while the Governor's proposals that take millions from taxpayers move at breakneck speed. All the while, the state is raking in billions in federal aid.
"Our budget is doing better than expected but that is obviously of no consequence to Democrats. Oregonians are struggling. Taking money that constitutionally belongs to them is unacceptable and wrong."
By changing the dates of future budget changes, Democrats are setting themselves up to take even more of the Kicker in the coming months. If revenue projections hold steady, Oregon taxpayers would get $570 million back via the Kicker. With the changes in SB 846, the Kicker has been reduced to $555 million. Further changes in the bill set the stage for Democrats to prevent the kicker from kicking altogether.
Oregon's unique Kicker law enshrines in our Constitution the principle that tax dollars belong to Oregonians, much to the disdain of Democrats. In recent years, they have stolen more than $100 million from taxpayers.
--Staff Reports
| | |
| --- | --- |
| Post Date: 2021-03-25 11:37:40 | Last Update: 2021-03-25 12:12:22 |
And you thought COVID was bad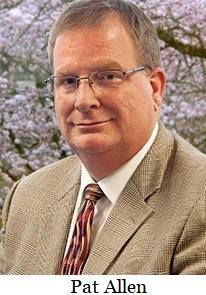 Public health officials in Oregon are monitoring four people who recently visited the West African countries of Guinea and Democratic Republic of the Congo. Regions in each of these countries are currently experiencing outbreaks of Ebola virus disease. There is low risk for people in Oregon.
Oregon Health Authority, Directed by Pat Allen, and local public health departments have been in contact with these individuals, who are considered "persons under monitoring," since they arrived in the state earlier in March. The goal of this contact is to determine their risk, if any, of being exposed to Ebola and ensure their safety, as well as the safety of their families and the community.
"We want to make sure these individuals have the support they need to monitor their health, stay in contact with public health officials and safely get help with medical services if it comes to that," said Richard Leman, M.D., Chief Medical Officer for Health Security, Preparedness and Response at the OHA Public Health Division.
As of March 24, Guinea has reported 18 Ebola cases and nine Ebola-related deaths. The Guinea outbreak is centered in Nzérékoré Prefecture, which is in the southern region of the country near the Liberian border. Democratic Republic of the Congo has reported 12 Ebola cases and six Ebola-related deaths. The outbreak in DRC is in North Kivu Province, which is in the eastern part of the country near the Ugandan border. The outbreaks are limited to small areas of each country and are not in large population centers.
The Centers for Disease Control and Prevention has issued Level 3 travel warnings for the affected regions in both countries, recommending people avoid nonessential travel there.
Beginning March 4, CDC has required all airlines to supply contact information for all U.S.-bound travelers who have been in Guinea or Democratic Republic of the Congo in the last 21 days — the largest known incubation period for Ebola. U.S.-bound travelers who have been in affected countries are routed through six international airports: Dulles in Washington, D.C.; John F. Kennedy in Queens, NY; Newark Liberty in Newark, NJ; O'Hare in Chicago, IL; Hartsfield-Jackson in Atlanta, GA; and LAX in Los Angeles, CA. Upon arrival, they are interviewed to determine if they are symptomatic and to confirm their contact information. If they are symptomatic, they will be offered medical evaluation.
A D V E R T I S E M E N T
A D V E R T I S E M E N T
CDC shares information for travelers from affected regions whose itineraries include Oregon. That way, public health authorities can contact these travelers and ensure they know symptoms to watch for and how to receive prompt medical evaluation if they become ill with symptoms consistent with Ebola. OHA and local public health officials also are reaching out to international non-governmental organizations with services in the affected countries to request early notification for any volunteers traveling to Oregon after recent work in those areas.
In addition, OHA and local public health officials are contacting community-based organizations in Oregon to help the persons under monitoring with language access and other support services.
--Staff Reports
| | |
| --- | --- |
| Post Date: 2021-03-25 11:34:36 | Last Update: 2021-03-25 11:37:40 |
It's hard to not suspect bad motives behind the proposal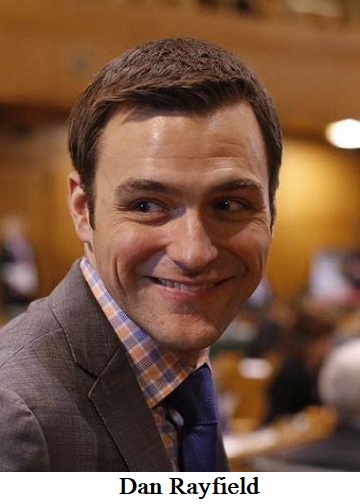 Representative Dan Rayfield (D-Corvallis) has introduced
HB 2681
, which reads "Notwithstanding any other provision of this chapter, the registration of an elector may not be considered inactive due to an elector not voting or updating the elector's registration for any period of time."
This will degrade our election voter rolls and list maintenance from this year and every year going forward it will get worse.
The directive in this bill is contrary to the advice from the US Election Assistance Committee, which says, "The National Voter Registration Act allows states to remove voters who have not voted in two consecutive federal general elections and failed to respond to a confirmation notice from an elections office. Other reasons for removal include death, felony conviction, having moved from one jurisdiction to another, mental incompetence, or at the voter's request."
Voter list maintenance increases the veracity of the voting rolls, giving voters greater access to the ballot by not letting someone else get the voters ballot. The voter gets the right ballot for their district, it reduces the number of provisional ballots, allows for better planning of the election and improves the voter experience. It also saves the taxpayer money.
The National Voter Registration Act -- commonly referred to as the "motor voter" law because it contained provisions about voter registration at local DMV offices -- provides guidance for when a state may remove the name of a voter from a list. Oregon allows 10 years of inactivity before removing an inactive voter currently. The NVRA only suggests 4 years and then removal. This bill would even remove the 10 year safeguard.
People registered at local colleges and universities would never have their voter record updated from the dorms. Apartment dwellers and others would have numerous ballots delivered to them from the previous residents from this time forward, every election. People often do not notify the Elections Division of their move out of state. New people at that address do not always notify the Elections Division that the person is no longer living there.
A D V E R T I S E M E N T
A D V E R T I S E M E N T
Some states do a cross state voter check, to compare voters from state to state. They also employ various agency lists to find accurate information on name changes, deaths, felon charges, and changed addresses.
HB 2681
will increase costs of elections by sending ballots to addresses that are no longer accurate for that voter. This bill will facilitate voter fraud opportunity. It will cost the taxpayer a lot of money in wasted printing, paper and postage.
Accurate voter lists improve the election process for everyone: the voter, the election workers and the candidates.
HB 2681
will degrade our election process,
The bill is scheduled for a hearing in the House Rules Committee on Tuesday, March 30 at 1:00pm for a hearing and possible work session.
--Staff Reports
| | |
| --- | --- |
| Post Date: 2021-03-25 10:08:58 | Last Update: 2021-03-25 01:24:40 |
Dude, rural counties got the munchies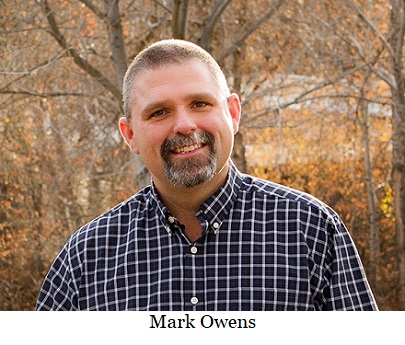 Editor's note: This is the fourth in a multipart series exploring tax measures before the Oregon Legislature during the 2021 session
Marijuana taxes
have become a big part of Oregon's budget, brining in a whopping $133,150,349 in fiscal year 2020. 40% of that goes to schools and 15% goes to the State Police, so over half of the revenue is offsetting general fund money that would otherwise have to be paid by Oregon income taxpayers. It's play money for the Governor and the Legislature.
Since the passage of
Ballot Measure 91
in 2014, marijuana has been seen as a cash cow, and like many other addictive products, there is incentive to turn up the spigot and generate even more revenue -- or at least change the rules for distributing the revenue.. People who are opposed in general to marijuana might support a tax increase also.
Right now, local taxes on pot are capped at 3% and have to be approved by the voters. State Representative Mark Owens (R-Crane) has a proposal,
HB 2015
, which would raise that cap to 10%. Some might argue that it's a sin tax and might deter some from weed, while generating revenue for local communities.
He's also introduced
HB 2014
which changes the formula for redistributing marijuana revenue to cites -- currently based solely on population -- and bases it partly on sales.
--Staff Reports
| | |
| --- | --- |
| Post Date: 2021-03-25 09:32:15 | Last Update: 2021-03-20 21:46:31 |
By effectively rooting out fraudulent information, you can prevent death
Oregon's Attorney General, Ellen Rosenblum (D-Portland) has signed on to
a letter
originated by the Attorney General of Connecticut to Jack Dorsey, CEO of Twitter and Mark Zukerberg, Chairman and CEO of Facebook asking them "to take immediate steps to fully enforce your companies' guidelines against vaccine misinformation."
In this, the latest play in the information suppression scandal surrounding social media, the rhetoric has reached a new level. According to some, it's scandalous that the level of paranoia and suppression of free exchange of ideas has reached these heights.
The letter, making several references to "anti-vaxxers" calls for nothing less than the suppression of speech. It reads:
As Attorneys General committed to protecting the safety and well-being of the residents of our states, we write to express our concern about the use of your platforms to spread fraudulent information about coronavirus vaccines and to seek your cooperation in curtailing the dissemination of such information. The people and groups spreading falsehoods and misleading Americans about the safety of coronavirus vaccines are threatening the health of our communities, slowing progress in getting our residents protected from the virus, and undermining economic recovery in our states.

As safe and effective vaccines become available, the end of this pandemic is in sight. This end, however, depends on the widespread acceptance of these vaccines as safe and effective. Unfortunately, misinformation disseminated via your platforms has increased vaccine hesitancy, which will slow economic recovery and, more importantly, ultimately cause even more unnecessary deaths. A small group of individuals use your platforms to downplay the dangers of COVID-19 and spread misinformation about the safety of vaccines. These individuals lack medical expertise and are often motivated by financial interests. According to a recent report by the Center for Countering Digital Hate, so-called "anti-vaxxer" accounts on Facebook, YouTube, Instagram, and Twitter reach more than 59 million followers. "Anti-vaxxers" are using social media platforms to target people of color and Black Americans specifically, members of communities who have suffered the worst health impacts of the virus and whose vaccination rates are lagging.

Given "anti-vaxxers'" reliance on your platforms, you are uniquely positioned to prevent the spread of misinformation about coronavirus vaccines that poses a direct threat to the health and safety of millions of Americans in our states and that will prolong our road to recovery.
A D V E R T I S E M E N T
A D V E R T I S E M E N T
The updated community guidelines you have established to prevent the spread of vaccine misinformation appear to be a step in the right direction. However, it is apparent that Facebook has not taken sufficient action to identify violations and enforce these guidelines by removing and labelling misinformation and banning repeat offenders. As a result, anti-vaccine misinformation continues to spread on your platforms, in violation of your community standards.
Twitter and Facebook have yet to remove from all their platforms the accounts of prominent "anti-vaxxers" who have repeatedly violated the companies' terms of service. Digital media research groups estimate that as of March 10, 12 "anti-vaxxers'" personal accounts and their associated organizations, groups and websites are responsible for 65% of public anti-vaccine content on Facebook, Instagram, and Twitter.
Facebook has failed to consistently apply misinformation labels and popups on Facebook pages and groups that discuss vaccines or COVID-19. For example, the company neglected to apply warning labels on dozens of Facebook groups that "anti-vaxxer" Larry Cook created for his followers. At the same time, the company has mistakenly flagged pro-vaccine pages and content in ways that have undermined pro-vaccine public education efforts.
Facebook has allowed anti-vaxxers to skirt its policy of removing misinformation that health experts have debunked, by failing to prevent them from using video and streaming tools like Facebook Live and sites like Bitchute, Rumble, and Brighteon to evade detection.
We call on you to take immediate steps to fully enforce your companies' guidelines against vaccine misinformation. By effectively rooting out fraudulent information about coronavirus vaccines, you can prevent needless illness and death and hasten our road to recovery.
One wonders, if the ideas of the so-called "anti-vaxxers" are so outrageous, that allowing them to persist in public might be a more effective way to control so-called "misinformation." Similarly, if the vaccines are truly safe and effective, the so-called "anti-vaxxers" would only be a threat to themselves, and not to those who have taken the vaccines.
--Staff Reports
| | |
| --- | --- |
| Post Date: 2021-03-25 09:28:50 | Last Update: 2021-03-25 01:34:36 |
"We must create a more just and equitable Oregon"
Governor Kate Brown has released a
10-Point Economic Recovery Plan
for Oregon. The 10-Point Plan, which was developed with input from the Governor's Council of Economic Advisors and Racial Justice Council, builds on the work of local economic development districts across the state to help Oregon families and businesses. It provides a framework for economic recovery related to COVID-19 and wildfires, with a specific focus on strategically supporting Black, Indigenous, and People of Color communities.
The Governor also outlined her principles for the use of federal
American Rescue Plan
resources, to guide state agencies and local governments in making investments that will maximize immediate benefits for Oregonians in an equitable way.
"Thanks in part to the passage of the American Rescue Plan, Oregon's outlook for a rapid economic recovery is strong, if we act quickly to get relief to Oregonians," said Governor Brown. "We have the opportunity now to lift up Oregon families and businesses, by immediately investing state and federal resources to help them recover from the devastating economic impacts of the COVID-19 pandemic."
"We must do so by creating a more just and equitable Oregon, helping the communities that have been disproportionately impacted by the pandemic and wildfires. By rooting our recovery efforts in equity, we can support economic growth for Oregon's Black, Indigenous, Latino, Latina, Latinx, Asian, Pacific Islander, Native American, and Tribal communities.
"My 10-Point Plan provides a roadmap for economic recovery, and will guide our state and local governments as we invest our shares of federal dollars from the American Rescue Plan. Aligning programs and activities funded through these dollars will help ensure we are coordinating, not duplicating efforts, and collaborating on what will make a difference in our economies."
Between state and local governments, Oregon is slated to receive approximately $6.4 billion in federal funds from the ARP. The Governor also laid out her
principles for making investment decisions with ARP
. Investments should be made now in a way that maximizes economic recovery efforts for Oregonians this year, while also addressing the existing disparities that were exacerbated by the pandemic, particularly for women and BIPOC communities.
"Oregon businesses have worked throughout the pandemic to do our part to stop the spread of COVID-19. We are pleased with the direction Governor Brown is taking with this plan to immediately invest state and federal resources towards shared prosperity and a robust recovery," said Joth Ricci, CEO and President of Dutch Bros and Chair of the Oregon Business Plan Steering Committee. "Oregon businesses need both short-term relief and long-term investments like those in the Governor's plan to help get our state back on its feet and thriving."
A D V E R T I S E M E N T
A D V E R T I S E M E N T
"Without prioritizing equity we can not have social and racial justice," said Jan Mason, co-chair of the Community Chamber Coalition of Oregon. "I support the Governor Brown priority in grounding and leading with racial equity and justice. We simply cannot achieve economic justice and prosperity without these priorities."
The Governor applies these principles for equitable and rapid economic recovery in her 10-Point Plan:
Action #1: Investing in Oregon's hardest hit workers (those currently unemployed or underemployed)
Action #2: Reinvesting in innovative housing
Action #3: Supporting resilient rural communities
Action #4: Supporting Oregon's workforce (those currently employed but struggling)
Action #5: Creating opportunities for Oregonians (workforce development)
Action #6: Getting small business back on its feet
Action #7: Investing in Oregon's infrastructure
Action #8: Oregonians investing in Oregon
Action #9: Safely reopening Oregon's economy
Action #10: Innovation in manufacturing
These principles and 10-Point Plan are a starting point for conversations with the legislature, community stakeholders, the RJC, and the Governor's Council of Economic Advisors to develop a process for funding decisions related to ARP dollars. More information will be provided as decisions are made.
.
--Staff Reports
| | |
| --- | --- |
| Post Date: 2021-03-24 17:44:19 | Last Update: 2021-03-24 18:08:58 |
Read More Articles