On this day, February 5, 1846,The first Pacific Coast newspaper, Oregon Spectator, was published.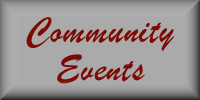 Post an Event

The Oregon Constitution
Wednesday, February 22, 2023 at 7:00 pm
First of a three part series presented by former State Representative Mike Nearman studying the Oregon Constitution.
The River Church 4675 Portland Rd NE Salem

The Oregon Constitution
Wednesday, March 1, 2023 at 7:00 pm
Second of a three part series presented by former State Representative Mike Nearman studying the Oregon Constitution.
The River Church 4675 Portland Rd NE Salem

The Oregon Constitution
Wednesday, March 8, 2023 at 7:00 pm
Third of a three part series presented by former State Representative Mike Nearman studying the Oregon Constitution.
The River Church 4675 Portland Rd NE Salem

We Are Stronger Together
Monday, March 27, 2023 at 10:00 am
Oregon's Natural Resources & Industries (ONRI) is sponsoring the rally to meet legislators and influencers to bring light on legislation affecting natural resource industries, their families, and their communities. https://onri.us/events
Rally at the State Capitol, Salem.
View All Calendar Events
Officers used their patrol vehicles to box in the truck
A driver of a tow truck is under arrest after committing multiple hit and runs and attempted assaults with a vehicle, including one where someone fired a gun at him.
On Thursday, February 18, 2021 at 11:47a.m., East Precinct officers responded to a report of a disturbance in the 6200 block of Southeast 97th Avenue. As officers were enroute, they learned someone fired a gun at a suspect vehicle related to a crash incident nearby and that other reports of hit-and-runs to other vehicles were coming in. Officers made contact with the person who fired the shots and he was detained. No one was injured.
Officers were able to locate the hit-and-run suspect vehicle, a yellow tow truck, and attempt to stop it. However, the driver did not yield and drove off in a reckless manner. Officers did not pursue the suspect. Officers were later able to locate the tow truck at Southeast 92nd Avenue and Southeast Woodstock Boulevard. Officers used their patrol vehicles to box in the truck and prevent it from eluding again (photos). The driver initially refused to comply with officers asking him to get out of the driver's seat. He held a knife to his throat while taunting officers. Officers with the Enhanced Crisis Intervention Team were responding to assist, but on scene officers were able to convince him to put the knife down and surrender.
Officers connected the suspect to previous calls from yesterday and today where he violated a restraining order protecting a family member.
Dolphus M. Creer Jr, 30, of Portland, was booked into the Multnomah County Detention Center on charges of Attempted Assault in the First Degree (3 counts), Attempted Assault in the Second Degree (2 counts), and three counts of Violation of a Restraining Order.
Officers are now compiling multiple reports to determine what additional charges are appropriate, including the hit-and-run incidents. The shooting is also under investigation, but at this time the person who fired the shots has not been charged with a crime.
--Ben Fisher
| | |
| --- | --- |
| Post Date: 2021-02-19 12:49:29 | Last Update: 2021-02-19 13:02:10 |
More regulation directed at social injustice
As part of the Oregon Legislature's emphasis on social justice issues for the 2021 session, Senator Sara Gelser (D-Corvallis) and Representative Courtney Neron (D-Wilsonville) have teamed up to introduce
HB 2504
which "directs school districts to identify several disciplinary mediators and to train and compensate mediators, providing mediation when out-of-school suspension or expulsion is proposed or upon request for other disciplinary incidents." The bill, which does not describe what the "Disciplinary Mediators" are supposed to do, says that each public school district:
Must identify at least one employee for every 250 students to act as a disciplinary mediator. The disciplinary mediator must be appropriately trained and provided additional compensation for being a mediator. Mediation must be provided when:
(A) The school district proposes to impose an out-of-school suspension or expulsion; or
(B) Requested by a student, parent or other employee of the school district for a disciplinary incident.
The bill doesn't stop there. It requires an annual evaluation, which will only put more expense and effort on the district.
Each school district shall conduct an annual evaluation on the use of discipline in each of the schools of the school district. The evaluation must include:
(a) A review of disciplinary incidents during the school year to determine if there is a racial disparity in the use of discipline. The determination shall be based on data, including the local characteristics of the school.
(b) The establishment of data-driven, locally-based goals to reduce any racial disparity in the use of discipline.
Certainly no one would disagree that school districts -- at least the administration -- is filled with persons woke enough to fairly administer discipline. Apparently, despite the wokeness -- the same wokeness that says that
showing math work
is a sign of white supremacy -- school administrators are not able to fairly administer justice and need these regulations. This is just the latest attempt on the part of the party in power to regulate and legislate their way to social justice and fair racial policies.
The bill currently sits in the House Education Committee. It has not been scheduled for a hearing.
--Staff Reports
| | |
| --- | --- |
| Post Date: 2021-02-19 07:27:37 | Last Update: 2021-02-18 21:30:50 |
Kids have to agree to their own parenting plan.
In 1954, William Golding penned a novel called
Lord of the Flies
about a group of school boys stranded on a desert island and their failure to govern themselves. Now 67 years later, State Representative Courtney Neron (D-Wilsonville) has introduced
HB 2959
that indicates that maybe she didn't read the novel in her literature classes in high school. Her bill would require children age 14 and up to sign off on their own parenting plan.
There's a reason why we don't let 14-year-olds enter into contracts, marry, drive, and vote --
at least for now
. And one wonders what problem is being solved by this legislation. What happens if the kid refuses to sign on to any plan that doesn't include a monthly trip to Disneyland?
Current statute says that "It is the policy of this state to:
(1) Assure minor children of frequent and continuing contact with parents who have shown the ability to act in the best interests of the child;
(2) Encourage such parents to share in the rights and responsibilities of raising their children after the parents have separated or dissolved their marriage;
(3) Encourage parents to develop their own parenting plan with the assistance of legal and mediation professionals, if necessary;
(4) Grant parents and courts the widest discretion in developing a parenting plan;
(5) Consider the best interests of the child and the safety of the parties in developing a parenting plan.

A D V E R T I S E M E N T
A D V E R T I S E M E N T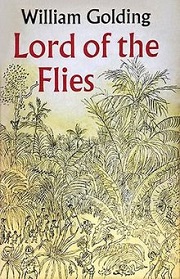 To these, Neron proposes adding one more. "Ensure that parenting plans involving children who are 14 years of age or older reflect the child's wishes;" and, more significantly, "If the child is 14 years of age or older, a parenting plan under this section may not be entered into or ordered without the consent of the child."
It's certainly understandable that a parenting plan should try to get some buy-in from the impacted child, but giving the child veto power seems like a bridge too far. Some might think that
HB 2959
is an unnecessary wedge between a parent and a child, enforced by a state with a less-than-perfect track record caring for kids.
The bill has been assigned to the House Judiciary Subcommittee on Civil Law. It has not been scheduled for a hearing.
--Staff Reports
| | |
| --- | --- |
| Post Date: 2021-02-19 07:18:05 | Last Update: 2021-02-18 20:27:37 |
"We hear that small businesses are the lifeblood of our communities"
The Senate Committee on Veterans and Emergency Preparedness has held a public hearing on
SB 531
, which would compensate businesses for actual harm done by lockdown executive orders.
The testimony from the business community was compelling, and highlighted the difficulties of keeping workers employed, businesses open, and providing for their own families.
Jim Zupancic, the owner of Stafford Hills Club, a fitness center in Tualatin, testified to the hardship of the fitness and wellness industry. He estimated that around 400,000 people from across Oregon have canceled their memberships to gyms and fitness centers, representing an extraordinary loss to a sector that is largely made up of small businesses. There has been no public evidence that any COVID-19 outbreaks have occurred at gyms or fitness centers.
"We know the best way to get working people back to work, is to support the businesses who sign their paychecks," said Senate Republican Leader Fred Girod (R-Lyons), the chief sponsor of the bill. "This bill provides tangible relief to support a strong economic recovery for working Oregonians."
Senator Girod noted in his testimony that in 2007, the Legislature passed
HB 2185
which established a principle that businesses be compensated for losses incurred during an emergency declared by the Governor. Section 5(6) says, "If property is taken under the authority granted to the Public Health Director under subsection (2) of this section, the owner of the property is entitled to reasonable compensation from the state." He added that the bill would provide a much-needed check on executive authority.
A D V E R T I S E M E N T
A D V E R T I S E M E N T
JL Wilson, a representative for the Oregon State Chambers of Commerce, which represents thousands of small businesses around Oregon, emphasized damage done to small businesses and the urgent need for this legislation: "If there was ever a bill you could pass for small businesses this session, this would be the one."
Wilson also noted that while big box stores have, in many cases, done well during the pandemic, small businesses have been disproportionately impacted by the Governor's executive orders.
Laura Edmonds of the North Clackamas Chamber of Commerce added, "We hear over and over again that small businesses are the lifeblood of our communities, yet here we are watching them bleed out."
"Chair Manning and other members of the committee expressed support for making our small businesses whole," continued Sen. Girod. "I hope that he sticks to his word and passes this bill out of committee."
SB 531
is co-sponsored by fellow Republican Senators Kim Thatcher (R-Keizer) and Lynn Findley (R-Vale).
--Staff Reports
| | |
| --- | --- |
| Post Date: 2021-02-18 17:59:22 | |
This is a pretty straightforward income redistribution plan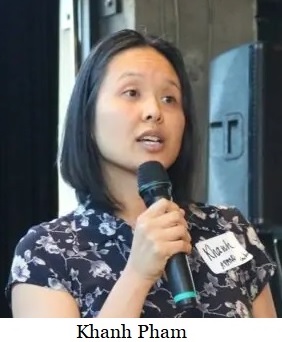 As a government created COVID-19 recession wears on, the state has begun to feel the loss of revenue and the party in power is looking for ways to make up lost income. No matter what law the state passes,
they won't get any revenue from shuttered small businesses
.
Oregon's unique kicker law is a has been a part of Oregon's Constitution since the year 2000. Article IX, Section 14, SubSection (4) of the Oregon Constitution currently reads:
If the revenues received from General Fund revenue sources, exclusive of those described in subsection (3) of this section, during the biennium exceed the amount estimated to be received from such sources for the biennium, by two percent or more, the total amount of the excess shall be returned to personal income taxpayers.
State Representative Khanh Pham (D-Portland) is proposing
HJR 10
, a resolution proposing to change "...returned to personal income tax payers" to:
"...distributed to low income taxpayers through an equivalent increase in the total earned income tax credit allowed to all eligible taxpayers in this state. A greater amount of the increase shall be distributed to eligible taxpayers with dependents in the household, especially dependents under the age of 18 years."
A D V E R T I S E M E N T
A D V E R T I S E M E N T
This is a pretty straightforward income redistribution plan and creates an incentive for socialist-minded legislators to over-tax tax-paying Oregonians in order to have a part of their income redistributed to low-income persons. Curiously, the language of the resolution calls for redistribution to "taxpayers" and one wonders if it's intended that
none
of the redistributed monies go to
non-taxpayers
.
The House Committee on Revenue currently has possession of the resolution. It is not currently scheduled for a hearing. The Oregon Constitution can only be changed by a vote of the people, so if this passes both legislative chambers, it will appear on the November 2022 ballot for the approval of the people.
--Staff Reports
| | |
| --- | --- |
| Post Date: 2021-02-18 15:23:19 | Last Update: 2021-02-18 16:00:30 |
The cost ultimately shows up in increased rent
Not so many years ago, the Oregon Legislature had a landlord/tenant workgroup, which would negotiate new laws impacting residential rental property. In addition to making life easier for legislators by having pre-negotiated legislation, it had the effect of creating reasonable, sensible legislation that was fair to both sides. Now, it's good enough that the party in power is just an extension of the tenants' lobby, while housing providers look on helplessly. Some say that history shows that government controlled, one-sided markets don't function well.
Just another example of this is
HB 2364
, a proposal being floated by Representative Julie Fahey (D-Eugene). The bill is summarized as, "Before its sale to third party, requires owner of residential dwelling facility to give tenants 20 days to form tenants committee and to give any tenants committee right of first refusal."
The "right of first refusal" in the bill is detailed in the bill:
If an owner has received timely notice from a tenants committee, the owner may not make or accept a purchase offer for the facility unless the owner first makes a binding offer in writing to sell the facility to the tenants committee at an equal or lower price and on substantially similar terms and:
a. The tenants committee rejects the offer; or
b. Sixty days have passed and the tenants committee has not accepted the offer.

A D V E R T I S E M E N T
A D V E R T I S E M E N T
At its worst, it gives tenants a way to squeeze another 60 days out of the housing provider. It's not hard to see that opportunistic non-profits or government entities will prop up tenant organizations in order to get first in line to execute these transactions. It will have the effect of keeping properties out of the free market, which will be bad for tenants in the long run.
This proposal, like many of the recent changes in landlord/tenant law takes control, liquidity, and flexibility away from housing providers. There is always a cost to these sorts of actions, and the cost ultimately shows up in increased rent, in a
state that is ranked 15th among states
in median rental apartment rates.
--Staff Reports
| | |
| --- | --- |
| Post Date: 2021-02-18 14:51:33 | Last Update: 2021-02-18 15:23:19 |
May 2020 Riot still under investigation
Multiple suspect photos have been released from the left-wing violent riot which occurred in Eugene, Oregon May 2020.
On the night of Friday, May 29, and into the morning of Saturday, May 30, a leftist protest in downtown Eugene devolved into a riot as they often do.
Several hundred individuals participated in widespread damage to property, burglary, robbery, assault, arson and other violent crimes. This was predominately centered around the intersection of 7th Avenue and Washington Street where the businesses sustained extensive damage and loss.
Since that time, members of the Special Investigations Unit have been conducting an investigation into these incidents with the goal to identify those who engaged in the crimes and arrest those individuals for the crimes committed. This continues to be a lengthy investigation, which requires reviewing hundreds of hours of surveillance video along with available social media posts. Ultimately, detectives have been able to identify and arrests suspects.
To date, 25 people have been arrested. This investigation is ongoing and Eugene Police Department(EPD) Special Investigations Unit has been able to identify a significant number of other suspects and is actively working to locate them for contact. SIU also is continuing to review large amounts of evidence and is investigating the suspects whose identities are not yet known.
Suspect images can be found
here
.
Additional arrests are anticipated. Investigators are asking for the public's help to identify suspects, provide any information regarding other rioters involved in this incident as well as photos or videos of the incident that attendees may have taken and are willing to provide. The TIP line is 541-262-5388.
--Bruce Armstrong
| | |
| --- | --- |
| Post Date: 2021-02-18 13:55:02 | Last Update: 2021-02-18 15:36:19 |
The task force would review history and trends
Oregon public schools provide education to a variety of students, and some classifications of students bring additional funding to those districts. Newly elected Representative Zach Hudson (D-Troutdale) who enjoyed a career in teaching at Gresham, Corbett and Reynolds high schools has sponsored legislation which proposes a review of the current classifications and suggestions for improvements to them if necessary.
HB 3142
establishes a task force to examine the State School Fund ADMw. ADMw is one of the funding calculations for K-12 schools. Average daily membership (ADM) is weighted to compensate for specific student needs and uncontrollable cost factors, including special education students (IEP and Sped), English as a second language (ESL), students in poverty, teen parents, neglected or delinquent, youth in foster care and the small school correction factors.
The task force would review history and trends of usage and make recommendations for any changes needed and report back to an interim Legislative Education Committee. The 6 committee members would represent school boards, school administrators, educators, parents, classified school employees and the Oregon Department of Education.
One possible recommendation of the committee could be to change the existing formula calculation for the current categories. The currently ADMw categories and weights are as follows:
Students in ESL programs: 0.50
Students in Pregnant and Parenting Programs: 1.00
IEP Students capped at 11% of District ADMr: 1.00
Students in Poverty: 0.25
Students in Foster Care and Neglected/Delinquent: 0.25
Small School Correction: 1.00
One current formula that has been discussed widely among Oregon School Board Association Members (OSBA) is the cap at 11% for students in special education and IEPs. Many school districts see student rations well above the capped 11%. When this occurs, they must allocate resources from other areas of their budget to meet the needs of those students.
A D V E R T I S E M E N T
A D V E R T I S E M E N T
It is also possible that the committee will take cues from other legislation already introduced and look at equity and inclusion. For example, ODE does not currently have a statewide student plan focused on the daily education experiences of LGBTQ2SIA+ students. SB52 which has passed out of the Senate Education committee proposes the formation of an advisory group to address this concern. Proposals from the advisory committee could then lead to changes in education plans requiring additional funding for some districts. A new ADMw category would be one way to address the new financial need.
In addition, there is a great deal of conversation this session around equity for BIPOC (Black, Indigenous, People of Color) communities. Therefore, an additional ADMw category for BIPOC community schools to assist them with equity programs and education opportunities may be prudent. During a Joint Subcommittee on Education, the Legislative Fiscal Office presented the Education System Budget overview. One of the items presented was a slide on graduation rates showing the overall rates for the 2016-17 cohort of students (Class of 2020). The overall graduation rate for the cohort was around 82.63%. However, the rates among ethnicities varied greatly. Representative Teresa Alonso Leon (House District 22 – Woodburn) said in addressing the slide "Now more than ever we need to advocate to make sure that our success equates to all of our students, across the board, graduating at the same level." She continued, "I won't be happy until we are only 1 or 2% off our graduation rates among the groups". The largest negative disparity is in graduation rates among the American Indian/Alaskan Native population at 67.19% followed by Black/African American 76.29% and Native Hawaiian/Pacific Islanders at 76.64%.
HB 3142
has been referred to the House Education committee but has not been scheduled for a hearing as of press time.
--Terese Humboldt
| | |
| --- | --- |
| Post Date: 2021-02-17 16:25:55 | Last Update: 2021-02-17 17:01:09 |
Suit challenged Governor Brown's executive orders
A Multnomah County Circuit Court judge, Melvin Oden-Orr, has dismissed a
lawsuit
filed by Senator Dennis Linthicum (R-Klamath Falls), Representatives E. Werner Reschke (R-Malin) and Mike Nearman (R-Independence), and a citizen Neil Ruggles, over the validity of the emergency executive orders issues by Governor Kate Brown regarding the COVID-19 outbreak.
The Legislators argued "that certain executive orders issued by Governor Kate Brown pursuant to ORS Chapter 401 violate provisions of the Oregon Constitution and are, therefore, invalid. In addition, that ORS 401.168 and 401.192 violate the Oregon Constitution, as well as the Guarantee [of a Republican Government] Clause of the United States Constitution.
The dismissal marks a setback for the conservative legislators who sought to roll back the Governor's executive orders and end what they saw as arbitrary lockdowns and other measures not based strictly on science.
In his
decision
, Judge Oden-Orr concluded:
Legislator plaintiffs argue they have, "as individuals, a right to be heard in the Legislature on the important questions of public policy raised by the COVID-19 epidemic." They point to the Oregon Constitution, Article I, Sections 21 and 22, and Article IV, Sections 14 and 26. As an initial matter, Plaintiffs provide no basis for the Court to determine Article IV, Section 26 applies in any context outside of actual legislative debate. Thus, the Court finds Article IV, Section 26 does not reflect a legally recognized interest for a legislator to challenge the constitutionality of ORS Chapter 401. None of the other constitutional provisions speak to a legally recognized right of an individual member of the Legislative Assembly. Instead, each refers to the role or function of the Legislative Assembly, House and Senate, as bodies; not those of individual members. Thus, plaintiff legislators have failed to allege and prove a legally recognized interest to support standing to challenge the provisions of ORS Chapter 401 and the Governor's executive orders issued pursuant thereto.
Plaintiffs have indicated that they are unlikely to appeal, based on the makeup of the Oregon Court of Appeals and the Oregon Supreme Court.
--Staff Reports
| | |
| --- | --- |
| Post Date: 2021-02-17 15:46:51 | Last Update: 2021-02-17 16:25:55 |
Knowledge takes a back seat to anti-racism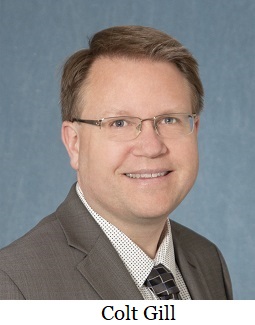 The Oregon Department of Education, under the leadership of Director Colt Gill, is in the news again -- this time nationally -- and not for good reasons. The ODE has released a document, entitled
Pathways to Equitable Math Instruction: Dismantling Racism in Mathematics Instruction
that purports to serve as a "workbook [which] provides teachers an opportunity to examine their actions, beliefs, and values around teaching mathematics." The document has caused a national stir, appearing in
Fox News
, the
Washington Examiner
, the
New York Post
and others.
The document says:
We see white supremacy culture show up in the mathematics classroom even as we carry out our professional responsibilities outlined in the California Standards for the Teaching Profession (CSTP). Using CSTPas a framework, we see white supremacy culture in the mathematics classroom can show up when:
The focus is on getting the "right" answer.
Independent practice is valued over teamwork or collaboration.
"Real-world math" is valued over math in the real world.
Expectations are not met.
Addressing mistakes.
Teachers are teachers and students are learners.
State standards guide learning in the classroom.
Students are required to "show their work."
Grading practices are focused on lack of knowledge.
Despite the claims of the document, one would think that of all the academic disciplines, Mathematics would be one in which racism would be hard to introduce. To the contrary, the document asserts that "The framework for deconstructing racism in mathematics offers essential characteristics of antiracist math educators and critical approaches to dismantling white supremacy in math classrooms by visualizing the toxic characteristics of white supremacy culture."
Oregon has been ranked
47th in graduation rate and 24th in math scores
. One would think that the most anti-racist thing that the Oregon Department of Education could do is to focus on providing the best education possible for students.
Most of Oregon's school children are safe from racist Mathematics education for the time being. Unlike much of the nation, Oregon's schools remain closed to in-person instruction.
--Staff Reports
| | |
| --- | --- |
| Post Date: 2021-02-17 14:23:19 | Last Update: 2021-02-17 15:46:51 |
No school? No sports? Lets have a protest.
If you can't play sports, you've had it with virtual learning and achieved level 25 on whatever the latest video game is, what else is there for a bored kid to do? In many communities, they are taking to the streets. Many cities are featuring gathering of local kids with home-made signs, demanding to return to sports and/or school in general.
Though most wear masks in the outdoor air, there's not much of a sense of fear of a "pandemic." Social distancing -- honored more in breach than observance -- seems to be more a function of the length of the sidewalk than precaution against a virus. Youth in such far-flung locations as Independence and Newport have been seen gathering in high-profile locations to let their views be known.
Democrats like Ricki Ruiz (D-Gresham) and Courtney Neron (D-Wilsonville) who are proposing allowing 17-year-olds to vote -- presumably under the assumption that they will vote Democrat -- may find that these kids remember who locked down their world, who kept it locked down, what party they are a member of, and cast their votes accordingly.
Editor's note: If you have photos of a local protest, send them to us at editor@northwestobserver.com
--Staff Reports
| | |
| --- | --- |
| Post Date: 2021-02-17 13:35:26 | Last Update: 2021-02-17 14:23:19 |
The fidelity of the system starts with registration
We all like things to be easy, and in doing so, sometimes we complicate them. Lets not make that same mistake with our voter registration system.
HJR 11
is a proposal for same-day voter registration, sponsored by Senator Michael Dembrow (D-Portland) and Representative Dan Rayfield (D-Corvallis).
First off, what is the point of having voter registration? What is the purpose? Why don't we just let everyone who wants to vote just show up and vote? We have to know how many ballots to prepare.
It makes sense to know who voters are so we know if they qualify. We don't want people showing up from all over the country to vote or allow children to vote. We don't want dead people voting. And in the case of mail in voting, we should have time to mail their ballots to them. We should know the universe of voters. Candidates want to know their constituents. Citizens what to know their rights are being upheld.
Of course we have Automatic Voter Registration now. That takes care of the vast majority of voters. Why do we need same day voter registration? It would seem that as Motor Voter and other programs register an increasing number of voters, the value of same day voter registration diminishes, as the risk of fraud increases.
Did you know that when Mexico had its voter rights revolution they set up 6 month deadline on voter registration? If they don't get their ID verified and registration done 6 months in advance they just can't vote in the election. Election officials also come to your house to register you. Their voter ID is the most positive and reliable.
Oregon by contrast, does not require identification. That's right,
ORS 247.012
reads "...except as provided by ORS 247.124, if a registration card is legible, accurate and contains, at a minimum, the registrant's name, registrant's address, date of birth and signatures, the county clerk shall register the person."
A D V E R T I S E M E N T

A D V E R T I S E M E N T
Oregon allows anyone to register without a residence. You only have to think of Oregon as your home to qualify. Oregon Legislators passed a law ORS 247.035-038: (a) The person's residence shall be the place in which habitation is fixed and to which, when the person is absent, the person intends to return. (a) The residence address of a person who is homeless or resides in a shelter, park, motor home, marina or other identifiable location may be any place within the county describing the physical location of the person. An unintended effect is that it allows someone living in another state, say they have the same political views as the majority of the people in that state, who wants to affect our states elections, to simply say that they "think of Oregon as their home and they intend to return some day." As long as they don't vote in another state, it is legal. Who is to dispute their intention. We ask for some ID to be HAVA compliant, but it is not necessary. You can skip it by using the National Postcard Application.
For example, I was in the elections office and a gentleman came in saying he needed to register to vote. He stated he lived in New York. Was here just for the day and leaving to go out of the country the next day and did not know when he would return. He stated also that he had already signed up for Oregon Health Plan and tried to register to vote online but it wouldn't accept his outdated drivers license. The clerk told him it was best to use the
National Postcard Application
because
it didn't require identification
. The man agreed. Filled out the form. When he submitted it, he asked for a certified copy of his voter registration so he could take it with him to help him get his Oregon Driver's license. The clerk complied with his request.
--Janice Dysinger
| | |
| --- | --- |
| Post Date: 2021-02-17 12:58:07 | Last Update: 2021-02-17 18:44:11 |
Read More Articles