This is a pretty straightforward income redistribution plan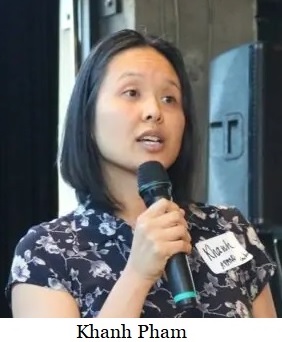 As a government created COVID-19 recession wears on, the state has begun to feel the loss of revenue and the party in power is looking for ways to make up lost income. No matter what law the state passes,
they won't get any revenue from shuttered small businesses
.
Oregon's unique kicker law is a has been a part of Oregon's Constitution since the year 2000. Article IX, Section 14, SubSection (4) of the Oregon Constitution currently reads:
If the revenues received from General Fund revenue sources, exclusive of those described in subsection (3) of this section, during the biennium exceed the amount estimated to be received from such sources for the biennium, by two percent or more, the total amount of the excess shall be returned to personal income taxpayers.
State Representative Khanh Pham (D-Portland) is proposing
HJR 10
, a resolution proposing to change "...returned to personal income tax payers" to:
"...distributed to low income taxpayers through an equivalent increase in the total earned income tax credit allowed to all eligible taxpayers in this state. A greater amount of the increase shall be distributed to eligible taxpayers with dependents in the household, especially dependents under the age of 18 years."
A D V E R T I S E M E N T
A D V E R T I S E M E N T
This is a pretty straightforward income redistribution plan and creates an incentive for socialist-minded legislators to over-tax tax-paying Oregonians in order to have a part of their income redistributed to low-income persons. Curiously, the language of the resolution calls for redistribution to "taxpayers" and one wonders if it's intended that
none
of the redistributed monies go to
non-taxpayers
.
The House Committee on Revenue currently has possession of the resolution. It is not currently scheduled for a hearing. The Oregon Constitution can only be changed by a vote of the people, so if this passes both legislative chambers, it will appear on the November 2022 ballot for the approval of the people.
--Staff Reports
| | |
| --- | --- |
| Post Date: 2021-02-18 15:23:19 | Last Update: 2021-02-18 16:00:30 |