Knowledge takes a back seat to anti-racism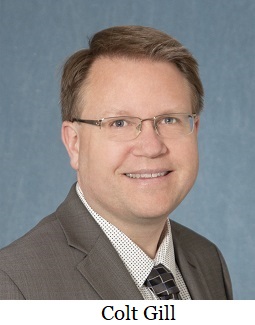 The Oregon Department of Education, under the leadership of Director Colt Gill, is in the news again -- this time nationally -- and not for good reasons. The ODE has released a document, entitled
Pathways to Equitable Math Instruction: Dismantling Racism in Mathematics Instruction
that purports to serve as a "workbook [which] provides teachers an opportunity to examine their actions, beliefs, and values around teaching mathematics." The document has caused a national stir, appearing in
Fox News
, the
Washington Examiner
, the
New York Post
and others.
The document says:
We see white supremacy culture show up in the mathematics classroom even as we carry out our professional responsibilities outlined in the California Standards for the Teaching Profession (CSTP). Using CSTPas a framework, we see white supremacy culture in the mathematics classroom can show up when:
The focus is on getting the "right" answer.
Independent practice is valued over teamwork or collaboration.
"Real-world math" is valued over math in the real world.
Expectations are not met.
Addressing mistakes.
Teachers are teachers and students are learners.
State standards guide learning in the classroom.
Students are required to "show their work."
Grading practices are focused on lack of knowledge.
Despite the claims of the document, one would think that of all the academic disciplines, Mathematics would be one in which racism would be hard to introduce. To the contrary, the document asserts that "The framework for deconstructing racism in mathematics offers essential characteristics of antiracist math educators and critical approaches to dismantling white supremacy in math classrooms by visualizing the toxic characteristics of white supremacy culture."
Oregon has been ranked
47th in graduation rate and 24th in math scores
. One would think that the most anti-racist thing that the Oregon Department of Education could do is to focus on providing the best education possible for students.
Most of Oregon's school children are safe from racist Mathematics education for the time being. Unlike much of the nation, Oregon's schools remain closed to in-person instruction.
--Staff Reports
| | |
| --- | --- |
| Post Date: 2021-02-17 14:23:19 | Last Update: 2021-02-17 15:46:51 |