On this day, November 26, 2010, US federal agents in a sting operation arrested Mohamed Osman Mohamud (19), a Somali-born teenager, just as he tried blowing up a van he believed was loaded with explosives at a crowded Christmas tree lighting ceremony in Portland.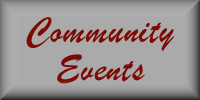 Post an Event

Oregon Legislature Interim Committee Meetings
Wednesday, December 7, 2022 at 8:00 am
Legislative Committee hearings
Oregon Capitol

Oregon Legislature Interim Committee Meetings
Thursday, December 8, 2022 at 8:00 am
Legislative Committee hearings
Oregon Capitol

Oregon Legislature Interim Committee Meetings
Friday, December 9, 2022 at 8:00 am
Legislative Committee hearings
Oregon Capitol

82nd Session of the Oregon Legislature Begins
Monday, January 9, 2023 at 8:00 am
The 2023 Session of the Oregon Legislature begins. Legislators are sworn in and bills are introduced.
Oregon Capitol, Salem
View All Calendar Events
New requirements are being developed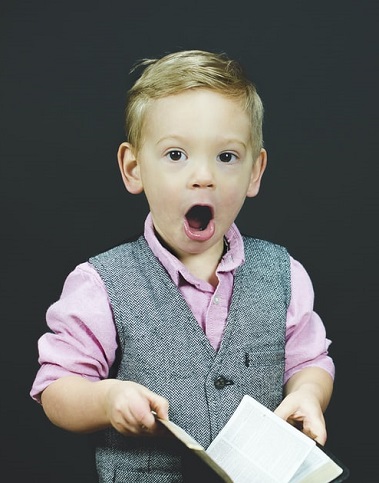 Wednesday September 2nd, 2020 Immunization School/Children's Facility/College Law Advisory Committee (ISLAC) meeting hosted by Stacy DeAssis Matthews of the Oregon Health Authority, and attended by various stakeholders was very clear, Oregon school children need to get caught up on their vaccines.
It was apparent by comments from committee members, they have been inundated with questions regarding vaccine requirements due to distance learning. Oregonians are hesitant to vaccinate, unless required, and that is creating a very serious panic within the health authority. Prior to COVID-19, Oregon had a very minimal 5.9% exemption rate for one or more vaccines, which places the State well within range for threshold according to the CDC's "herd immunity" theory. Herd immunity is said to occur when anywhere from 75%-95% of the population is vaccinated depending on the disease, or has natural lifelong immunity from the actual disease itself. However, minimal tracking or data is collected after vaccines are administered, and it's unclear if vaccination creates true, and lasting immunity or not. Additionally, as outbreaks occur, vaccine status is often kept off the record, unless the infected individual is unvaccinated. Similar to Oregon's ALERT IIS system, emphasis is focused on tracking of vaccination administration, or missing vaccines, but not of their medical affect or efficacy.
Dr Paul Cieslak of the Oregon Health Authority chimed in, to praise pre-COVID-19 vaccination rates, addressing the issue of smallpox having been eradicated, and measles saying "We really don't see cases of measles (in Oregon) unless it's imported from another country."
In short, Oregon has done an exceptional job of keeping infectious disease outbreaks low, but now there's growing concerns that undervaccination could change that. Health officials feel very strongly that there is a correlation between vaccine rates, and warding off potential outbreaks. In an effort to increase vaccine uptake, prior to in person classes resuming, they're scrambling to close the gap, mainly due to missed well child visits during COVID-19. Ideas were proposed from drive through Tdap, and flu clinics, to strong, consistent messaging in order to help remind parents that even though school is online, vaccines still need to be received. The requirements for childhood vaccines have not changed, and are still the same as last year.
Many concerned parents were also on the conference call, wanting to know about the COVID-19 vaccine. Many are waiting to find out if ISLAC will recommend the new COVID-19 vaccine as a requirement to attend school, and if so, will exemptions still be in place or upheld. Matthews addressed the COVID-19 vaccine with a measured and balanced response, stating "When a vaccine for COVID-19 does become available, we will review it as we do every vaccine. Last year we reviewed the meningococcal vaccine, and recommended against making it a requirement for school attendance." Matthews then addressed the one caveat, being if the legislature passed a bill to make the vaccine a requirement, which would bypass ISLAC's recommendation process.
In a phone call with Jonathan Modie media relations for the Oregon health authority, he expressed reservations stating "We might not ever see a COVID-19 vaccination", "There are currently six companies in phase three trials, but nothing that is FDA approved yet".
According to the NY Times the Whitehouse and the CDC, as of today, have asked Governors to be ready by late October early November for distribution of an approved vaccine.
"This timeline of the initial deployment at the end of October is deeply worrisome for the politicization of public health and the potential safety ramifications," said Saskia Popescu, an infection prevention epidemiologist based in Arizona. "It's hard not to see this as a push for a pre-election vaccine."
It is unclear at this time what decisions will be made regarding requirements for Oregon school children and the new COVID-19 vaccine. For now health officials are more concerned with making sure that the current schedule is upheld, and adhered to.
--Breeauna Sagdal
| | |
| --- | --- |
| Post Date: 2020-09-02 21:45:41 | |
Rules will apply to all workplaces
Governor Kate Brown, through the Oregon Occupational Safety and Health Administration -- OSHA -- has
proposed rules for all workplaces
to create a standard for practices "reflecting the broad potential for exposure to SARS-CoV-2."
Some of the highlights include:
"Both the work activities and the workplace must be designed to eliminate the need for any worker to be within 6-feet of another individual in order to fulfill their duties. To the extent that the employer determines and can demonstrate that such separation is not a practical option, the employer must ensure that face coverings are worn in accordance with (2)(b) of this subsection and that as much distance as practical is maintained between individuals."
"The 6-foot distancing requirement of (2)(a)(A) has been met when employees are separated from other individuals by an impermeable barrier that creates a "droplet buffer" that provides at least 6-feet in distance between the mouths of the affected individuals. Such a droplet buffer must be calculated using the shortest distance around or through gaps in the barrier."
"Whenever employees are transported in a motor vehicle for work purposes, the center points of the seats of any passengers not part of the same household must be separated by at least 3-feet."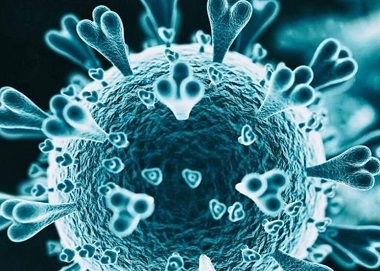 The rules call for the creation of a Social Distancing Officer. "All employers with at least 25 employees at any time must designate one or more employees who will be responsible to assist the employer in identifying appropriate social distancing, proper face covering use, and sanitation measures and ensure such policies and procedures are implemented. The social distancing officer must have the authority to take prompt corrective action or to implement measures to eliminate or otherwise minimize exposure to COVID-19. Employers with fewer than 25 employees may choose to appoint such a social distancing officer to assist the employer in complying with the requirements of this rule."
Written comments related to this draft temporary standard should be submitted as soon as possible to ensure appropriate consideration; comments will be accepted through September 7, to Oregon OSHA's rulemaking team at:
tech.web@oregon.gov
--Staff Reports
| | |
| --- | --- |
| Post Date: 2020-09-01 16:52:23 | |
Says that Labor Day weekend marks critical moment
Governor Kate Brown has extended her declaration of a state of emergency regarding COVID-19 for an additional 60 days, until November 3, 2020. The declaration is the legal underpinning for the Governor's COVID-19 executive orders and the Oregon Health Authority's health and safety guidance. The Governor reviews and reevaluates her emergency orders every 60 days. She issued the following statement:
"When I last extended the COVID-19 state of emergency in June, I told Oregonians that we were at a crossroads: we could work together to stop the spread of COVID-19 in Oregon, or we could watch infections and hospitalizations spike.

"Now, six months after this crisis began, we have made progress. Together, we have slowed the spread of this disease. Oregon has one of the lowest mortality rates in the country. But, as students across Oregon begin a school year far different than any other before, it is clear that, at current COVID-19 levels, it will not be safe in much of the state for children to return to in-classroom instruction for months to come.

"This Labor Day weekend is another critical moment in this crisis.

"We can work together to stay safe and put Oregon on the path to return more students to classrooms. Or, we could see Labor Day celebrations unknowingly sow the seeds of COVID-19 outbreaks that could set us back for months. Until there is an effective vaccine for COVID-19, this disease can spread like wildfire if we let our guard down.

"Small social get-togethers like barbecues and family celebrations have fueled wider community outbreaks in counties across Oregon. This weekend, you have a choice. Please, stay local this Labor Day, and practice safe COVID-19 habits. Wear a face covering, watch your physical distance, and wash your hands.

"We know this can work. We have seen it work in rural and urban communities that have experienced significant outbreaks. Last week, Multnomah and Hood River counties came off the Watch List. All we need now is the will to follow this through to the end.

"We have come this far together. And that's the only way we'll get through this––working together, day by day, to keep each other healthy and safe until we reach the day that there is an effective vaccine or treatment for this disease."

The state of emergency declaration is the legal underpinning for the executive orders the Governor has issued to keep Oregonians healthy and safe throughout this crisis, including her orders on reopening Oregon while maintaining essential health and safety protections, as well as orders around childcare, schools, and higher education operations. Extending the state of emergency declaration allows those orders to stay in effect.
The Governor reviews and reevaluates each of her emergency orders every 60 days, to determine whether those orders should be continued, modified, or rescinded. The findings of this review process are listed in the executive order.
--Staff Reports
| | |
| --- | --- |
| Post Date: 2020-09-01 12:43:06 | |
Oregon is stuck with unpopular governor until 2022
The Oregon Republican Party has released a statement about the "Stop the Abuse" Kate Brown Recall Effort:
"To our great disappointment, the Stop The Abuse - Recall Kate Brown campaign has fallen 2,796 signatures or less than 1% short of the minimum number of 280,050 signatures required to qualify to put a recall of the Governor on the ballot this fall," stated Chairman Bill Currier. "It is the highest bar for petition signature gathering in our state's Constitution and has definitely been an uphill struggle during the COVID-19 pandemic, along with other obstacles."
"In 2019, nearly 25% of our signatures were gathered at the Oregon State Fair, county fairs, and numerous festivals which have all been canceled due to the Governor's lockdowns, depriving us of an estimated 50 to 80 thousand additional signatures in 2020," said Currier. "Also, due to an arbitrary and cynical change in the law by the Democrat supermajority-run state legislature between the 2019 recall and the one in 2020, the ability to freely download and pre-print ePetition sheets to provide to voters was severely reduced. This made it much more difficult for thousands of businesses and individuals to conveniently provide signature sheets to Oregon voters to exercise their state constitutional right to sign the petition."
"The campaign also faced totally unnecessary and legally-questionable rule changes towards the end of signature gathering from the state elections division that required all the petition sheets to be renumbered, a requirement that the elections division refused to put in writing. This cost hundreds of man hours at a critical time in the campaign and at a time that it could afford it least." "Of course, it must also be remembered that several of our volunteers faced harassment, destruction of petitions, and physical assault, including a Democrat volunteer who has been recovering in the hospital these past couple of weeks. It is hard to estimate what effect these acts of intimidation had on suppressing signature gathering efforts across the state. Sadly, this is par for the course in Kate Brown's violent, dystopian Oregon."
"Because, under state law, prior to the submission of any petition signatures, I, as chief petitioner, must first attest to having the minimum number of qualified signatures. Therefore, the signatures cannot be submitted to the secretary of state's election division," stated Currier.
The only other recall effort ever supported by the Oregon Republican party, the 2019 Stop The Abuse - Recall Kate Brown campaign, fell 8% short of the minimum signatures required. The 2020 all-volunteer, grassroots signature-gathering effort total of 277,254 represents a new record number of signatures gathered for any statewide petition of any kind in Oregon history - all without the support of out-of-state donors funding and paid signature gatherers. Over one-third of the signatures of the 2020 recall came from non-Republicans, exceeding the 2019 recall effort.
"Kate Brown is the one who fueled this recall and gave Oregonians new reasons everyday to want a do-over. As she narrowly escapes being recalled this time, we expect that she will continue to abuse power, ruin our economy, prioritize her favorite corrupt special interest cronies, play political games with the lives and livelihoods of Oregonians, aid and abet the violent crime, rioting, looting, and, now, murder in our streets, and let down our children as she guides our state's education system to the bottom of performance nationally." "We want to express our profound gratitude and appreciation to the hundreds of petition signature gatherers who worked tirelessly for three months in this monumental effort to give the voters of Oregon a chance to hold our state's Governor accountable to the will of the voters. It has been and continues to be a worthy cause and you are true patriots."
"During these three months we've heard the countless heartbreaking stories of Oregon families, workers, and business owners who have suffered at the hands of Kate Brown's egregious abuses of power and her disastrous pandemic shutdowns. We must continue to work to hold her and her enablers in the state legislature accountable by ending the Democratic supermajority."
"The signers of the 2020 Stop The Abuse - Recall Kate Brown petition represent a large and growing army of voters who are increasingly dissatisfied with the direction of our state and the failed leaders taking it there. This army isn't going anywhere and the Oregon Republican Party will continue to work to help this army and all Oregon voters with the vital task of restoring freedom, equality under the law, prosperity, and bringing accountability to our state government."
--Ben Fisher
| | |
| --- | --- |
| Post Date: 2020-08-31 15:16:02 | Last Update: 2020-08-31 20:54:38 |
"No more violence."
State Representative Christine Drazan, the House Republican leader, issued a statement on the recent violence in Portland.
"My condolences to the family of the man who was shot, in what appears to be a politically motivated killing, last night in Portland. This has to stop.
"All summer, night after night, Portland has been taken hostage by extremists. Democrat leaders have declined to prosecute the violent, instead giving them refuge and protection, encouragement and a safe haven to vandalize and intimidate -- finally resulting in last night's senseless murder.
"It should not be the responsibility of the lawful to stay out of the reach of the lawless because the city of Portland and the State of Oregon are run by political sympathizers instead of public leaders. Murder does not justify more killing. We are not at war with each other. This shooting was a criminal act, a political execution, that must mark the end of state sanctioned political violence in the streets of Portland.
"No more violence. Restore safe streets and law-abiding free expression for all now."
--Staff Reports
| | |
| --- | --- |
| Post Date: 2020-08-31 04:06:33 | Last Update: 2020-08-31 04:52:00 |
Urge use of national guard.
Candidates Joanna Harbour, Republican candidate for Oregon's 3rd Congressional district and Amy Ryan Courser, Republican candidate for Oregon's 5th Congressional district called for Governor Kate Brown and Mayor Ted Wheeler to utilize the National Guard, as offered by President Donald J. Trump, to restore law and order to the City of Portland.
"The nightly rioting must end," Harbour said. "The tragic death was preventable. Today Mayor Wheeler acknowledged that he knew this was possible. But he did not take measures to stop it. The people of Portland deserve to live in peace, where safety and security is the top priority of their leaders. Not leaders who allow death, injuries to persons, and property damage. It is time to allow businesses to clean up and reopen without fear of further damage and looting. Governor Brown should have sent in the National Guard on May 30th to assist the Portland Police in ending this lawlessness! We need law & order now in Oregon; therefore, it is time to bring in the National Guard."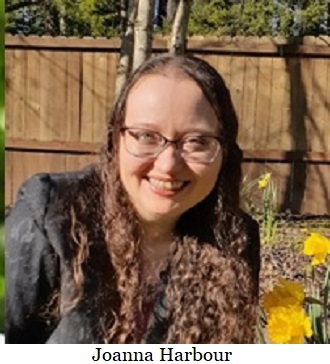 Ryan Courser said, "Fire Congress and elect new leadership in November! I am the congressional nominee for our 5th district here in Oregon. Standing strong against lawlessness is my first priority. We have had complete mayhem for 95 days in Portland and now is the time to reclaim our state and cities. We can no longer wait to take action. I fully support reclaiming our city streets through tougher measures like bringing in our National Guard. Though I am a staunch advocate of our 1st Amendment exercising our right to peacefully protest, I stand firm against destroying property, assault, rioting, and anarchy. We must demand accountability. I will always advocate for public safety and supporting all law enforcement agencies. Now is the time to elect new public servants who will be committed to public safety, racial equity, and providing accountability. I believe in giving our law enforcement agencies the resources they need to do their jobs effectively ensuring a safe community. In order to ensure safe communities, we must prosecute criminals to the fullest extent of the law. My second priority is economic recovery and without law and order we cannot support our businesses and our communities so both can recover, prosper, and thrive once more."
--Staff Reports
| | |
| --- | --- |
| Post Date: 2020-08-30 22:09:28 | Last Update: 2020-08-30 22:30:36 |
Kate Brown suggests "Right-wingers" are asking for it by coming to Portland
Blaming Trump and "Right-wingers" driving through Portland is what Kate Brown has now resorted to.
She took every opportunity to bash President Trump that she could while addressing the murder of a man in Portland, and her administration has decided in essence to not make any changes to address this recent murder of a Trump supporter. Any violence in her jurisdiction will be blamed on Trump for political reasons.
A symbolic statement was issued, stressing the fault that Kate Brown places on anyone associated with Trump. She plays the race card as well:
"With months of nightly protests stretching the Portland Police Bureau's resources thin, additional local and state personnel, as well as federal resources, will give the Police Bureau the investigative capacity to arrest and charge those individuals who have engaged in violent or destructive acts and endangered public safety.
"The right-wing group Patriot Prayer and self-proclaimed militia members drove into downtown Portland last night, armed and looking for a fight. Every Oregonian has the right to freely express their views without fear of deadly violence. I will not allow Patriot Prayer and armed white supremacists to bring more bloodshed to our streets.
"Time and again, from Charlottesville to Kenosha to Portland, we have seen the tragic outcome when armed right-wing vigilantes take matters into their own hands. Gun violence is never, ever the answer.
"Change will not come overnight, and, as we have seen in these last months, it does not come easily either. But we are building a more just future. I will continue to work with local leaders, law enforcement, and community leaders to bring all voices to the table to help end the nightly confrontations—but that will only come if we commit ourselves to do the hard work to bring about real change and racial justice."
The plan involves all levels of law enforcement who have agreed to the following:
The Multnomah County District Attorney's Office will prosecute serious criminal offenses, including arson and physical violence.
The Multnomah County Sheriff's Office will work with system partners to hold individuals booked for violent behavior, and to ensure that there is adequate jail space to hold such individuals.
As done previously, Oregon State Police will detail personnel and resources to Portland to free up the Portland Police Bureau's investigative capabilities to arrest and charge those engaging in violent acts. OSP troopers will continue their standard practice of wearing body cameras to allow for the documentation of their activities.
The Governor is asking Clackamas and Washington County Sheriff's Offices and the City of Gresham Police Department to support the Portland Police Bureau with personnel and resources to keep the peace and protect free speech.
Oregon State Police have offered over two dozen body cameras and associated evidence management to the Portland Police Bureau, and the Bureau will evaluate their use. The City of Portland has agreed to indemnify Clackamas and Washington Counties and the City of Gresham for law enforcement assistance. In addition, the Mayor will seek financial resources to reimburse these jurisdictions for their support.
The United States Attorney and the Federal Bureau of Investigation will commit additional resources for investigation of criminal activity.
The Governor will also convene a community forum, including Mayor Wheeler, and inviting Black protest organizers and community leaders to discuss racial justice and police reform in the City of Portland. The group will create a venue for all community voices to come together, listen to each other, and co-create a just and peaceful future. Blaming Trump and "Right-wingers" driving through Portland is what Kate Brown has now resorted to.
--Ben Fisher
| | |
| --- | --- |
| Post Date: 2020-08-30 21:03:54 | Last Update: 2020-08-30 22:09:28 |
The 33-year incumbent's politics are on parade
US Congressman Peter DeFazio (D-Springfield) from Oregon's 4th Congressional District has been feeling the heat from his Republican opponent, upstart Alek Skarlatos and has made several moves lately that indicate that he's perhaps not on firm footing with Oregonians in his rural, Southern Oregon district.
For instance, DeFazio came out as an early supporter of the "Defund the Police" movement,
favoring a shift of funds away from enforcement
and into community policing. He also refused to condemn the violence carried out by anarchists in Springfield and Eugene
until forced to five days after the incident
. Predictably, he deflects blame away from the rioters and to the President.
DeFazio parrots the partisan narrative that federal law enforcement have been acting outside the law. While
criticizing federal law enforcement
and calling their actions "gross violations of Oregonians' civil liberties", the Congressman later has spoken glowingly of "peaceful protestors." No specific allegations of wrongdoing have been lodged against any federal law enforcement.
More recently, DeFazio has taken to chaining himself to a mailbox -- a stunt to highlight what is claimed to be an attempt by the president to shut down parts of the post office in preparation for the upcoming election. Experts point out that the
US Postal Service volume is down and losses are mounting.
This is not the first time Peter DeFazio has attempted to follow pull numbers and flip-flopping on issues. Between 1995 and 2018 DeFazio has flipped his position for a balanced budget amendment to the constitution multiple times including twice in 2011 alone, first declaring that it was too radical a move in July and then supported a similar proposal in November of that year. He used to proudly be pro-gun and now calls for nationwide gun control. Once considered an ally of the timber industry and responsible forest management, DeFazio now opposes salvage logging or standard Bureau of Land Management timber sales in the Pacific Northwest including one near Springfield.
--Staff Reports
| | |
| --- | --- |
| Post Date: 2020-08-30 18:45:29 | Last Update: 2020-08-28 18:47:10 |
"Stop it"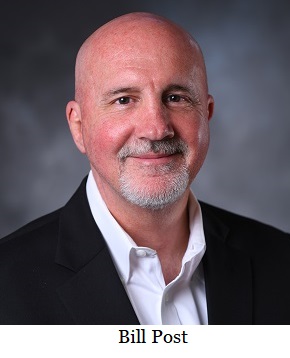 Below is a Tweet from an OPB reporter and the official statement of a Multnomah County Commissioner on the death of a man last night at the "Pro Trump rally/drive" in Portland last night. While no one yet knows all the facts of who did what, we know that someone died.
This statement is at the least, irresponsible and at worst, inflammatory. There is never a good time for violence. Oregonians are sick and tired of the lawlessness, anarchy and violence that's gone on FAR too long in Portland. The Governor and the Mayor are not leaders. I do not represent that city, but I have friends there and constituents who have friends and family there. I am calling
again
for the Governor to do something. Stop the endless violence. Now someone has died. This death does not atone for the other deaths. No one's death is right or good.
Governor Brown. Mayor Ted Wheeler. Stop it.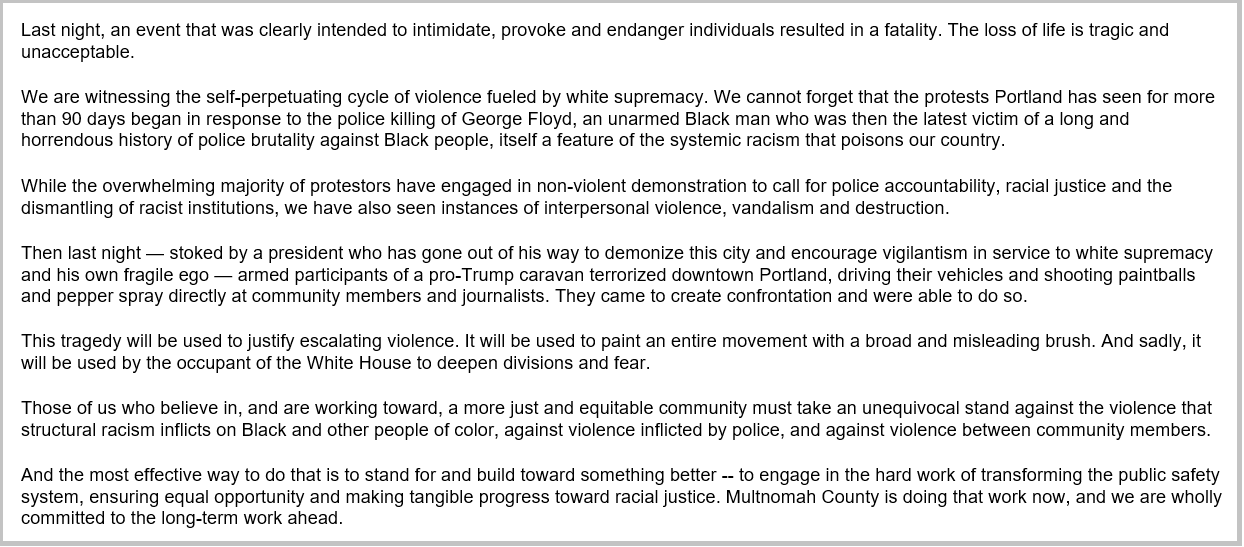 --State Representative Bill Post
| | |
| --- | --- |
| Post Date: 2020-08-30 16:28:35 | Last Update: 2020-08-31 04:06:33 |
It's OK. He's a member of the same party as the legacy media.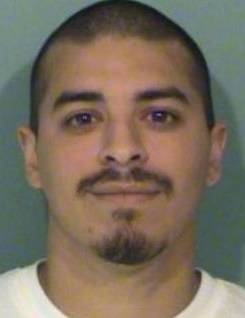 You can tell it's political season, when ordinary news organizations like the Newberg Graphic divert from their normal hum-drum of biased journalism, in favor of outright whitewash advertising. Newberg Graphic reporter Ryan Clarke (D-Beaverton) has
penned such a commercial
for Ramiro Navarro, Jr. (D-Keizer) who is running for House District 25.
While the article emphasizes the three-year military service performed by Navarro. Three years is an odd length for a military career, which one would think should have made Clarke at least make passing reference to the type of discharge received by Navarro. Instead, featuring two pictures of him wearing military garb, Clarke glosses over a darker period in Navarro's life:
Navarro dealt with addiction and post-traumatic stress when he returned home to Oregon, eventually ending up in prison for two years for possessing half an ounce of marijuana, which was illegal at the time of his arrest but has since become a booming industry in the age of legality. Navarro was in and out of incarceration for petty crimes in the years after his initial arrest.

First of all, bail was set at $60,000, which is a little bit more than one would expect for taking a couple of bong hits and merely possessing the now-legal weed. Second, the incarceration "for petty crimes" was for parole violations, caused by the commission of "petty crimes."
Navarro's case
exemplifies the fallacy of the narrative that many of the people who are behind bars are there because of insignificant drug charges. In many cases – as in Navarro's case – the ultimate charge that resulted in a conviction was indeed the result of a guilty plea to a relatively small drug charge. But that plea was done in exchange for not having to go to trial for a host of other charges. In Navarro's case, it was two felony charges for child neglect and endangering the welfare of a minor, which were dropped in exchange for guilty pleas for delivery of marijuana and coercion.
The article notes that Navarro got his priorities in order in 2013, but in October of 2014 and April of 2017, two different women from two different counties filed paternity suits against him, holding him responsible for child support. This runs counter to the narrative played by Clarke in the article, where he says that Navarro "now hosts a boot camp every summer for at-risk youth, teaching them the benefits of higher education."
Get prepared. It's not only political season. It's bias season.
--Staff Reports
| | |
| --- | --- |
| Post Date: 2020-08-30 14:54:24 | Last Update: 2020-08-30 16:28:35 |
Not everyone was meant for Zoom meetings
--Northwest Observer Meme Team
| | |
| --- | --- |
| Post Date: 2020-08-30 13:20:24 | |
Comments seen as politically motivated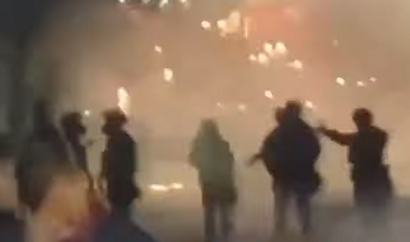 The violence in Portland Oregon has now escalated to an even higher level after roughly 100 days of directionless violent protests and riots connected to Antifa and the "Black Lives Matter" Marxist organization.
The leadership of the City of Portland and Multnomah County Oregon seems unable to anything other than exacerbate the dire situation, and are completely obsessed with "resisting Trump". Portland has now become a national disgrace and example of poor government leadership at the state and local levels.
Multnomah County Commissioner Deborah Kafoury decided the best thing to do following a man's murder, was to blame Republicans who drove through Portland in an a patriotic caravan event in support of President Trump.
Kafoury even goes as far as calling the event a "white-supremacist agenda" with no evidence of such claims. The commissioner seems to be encouraging the ongoing riots that have plagued the region:
"Last night, an event that was clearly intended to intimidate, provoke and endanger individuals resulted in a fatality. The loss of life is tragic and unacceptable.

"We are witnessing the self-perpetuating cycle of violence fueled by white supremacy. We cannot forget that the protests Portland has seen for more than 90 days began in response to the police killing of George Floyd, an unarmed Black man who was then the latest victim of a long and horrendous history of police brutality against Black people, itself a feature of the systemic racism that poisons our country.

"While the overwhelming majority of protestors have engaged in non-violent demonstration to call for police accountability, racial justice and the dismantling of racist institutions, we have also seen instances of interpersonal violence, vandalism and destruction.

"Then last night — stoked by a president who has gone out of his way to demonize this city and encourage vigilantism in service to white supremacy and his own fragile ego — armed participants of a pro-Trump caravan terrorized downtown Portland, driving their vehicles and shooting paintballs and pepper spray directly at community members and journalists. They came to create confrontation and were able to do so.

"This tragedy will be used to justify escalating violence. It will be used to paint an entire movement with a broad and misleading brush. And sadly, it will be used by the occupant of the White House to deepen divisions and fear.

"Those of us who believe in, and are working toward, a more just and equitable community must take an unequivocal stand against the violence that structural racism inflicts on Black and other people of color, against violence inflicted by police, and against violence between community members.

"And the most effective way to do that is to stand for and build toward something better -- to engage in the hard work of transforming the public safety system, ensuring equal opportunity and making tangible progress toward racial justice. Multnomah County is doing that work now, and we are wholly committed to the long-term work ahead."
More cynical observers noted that the Republican caravan was a "mostly peaceful" event.
--Ben Fisher
| | |
| --- | --- |
| Post Date: 2020-08-30 12:05:34 | Last Update: 2020-08-30 13:33:30 |
Read More Articles