New requirements are being developed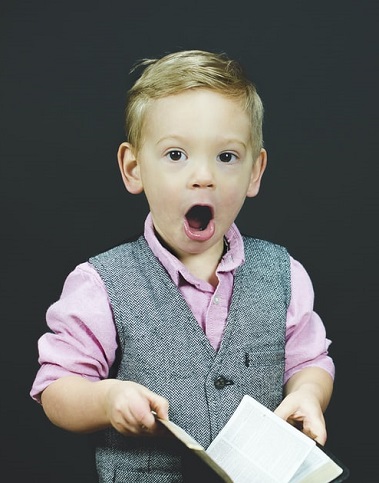 Wednesday September 2nd, 2020 Immunization School/Children's Facility/College Law Advisory Committee (ISLAC) meeting hosted by Stacy DeAssis Matthews of the Oregon Health Authority, and attended by various stakeholders was very clear, Oregon school children need to get caught up on their vaccines.
It was apparent by comments from committee members, they have been inundated with questions regarding vaccine requirements due to distance learning. Oregonians are hesitant to vaccinate, unless required, and that is creating a very serious panic within the health authority. Prior to COVID-19, Oregon had a very minimal 5.9% exemption rate for one or more vaccines, which places the State well within range for threshold according to the CDC's "herd immunity" theory. Herd immunity is said to occur when anywhere from 75%-95% of the population is vaccinated depending on the disease, or has natural lifelong immunity from the actual disease itself. However, minimal tracking or data is collected after vaccines are administered, and it's unclear if vaccination creates true, and lasting immunity or not. Additionally, as outbreaks occur, vaccine status is often kept off the record, unless the infected individual is unvaccinated. Similar to Oregon's ALERT IIS system, emphasis is focused on tracking of vaccination administration, or missing vaccines, but not of their medical affect or efficacy.
Dr Paul Cieslak of the Oregon Health Authority chimed in, to praise pre-COVID-19 vaccination rates, addressing the issue of smallpox having been eradicated, and measles saying "We really don't see cases of measles (in Oregon) unless it's imported from another country."
In short, Oregon has done an exceptional job of keeping infectious disease outbreaks low, but now there's growing concerns that undervaccination could change that. Health officials feel very strongly that there is a correlation between vaccine rates, and warding off potential outbreaks. In an effort to increase vaccine uptake, prior to in person classes resuming, they're scrambling to close the gap, mainly due to missed well child visits during COVID-19. Ideas were proposed from drive through Tdap, and flu clinics, to strong, consistent messaging in order to help remind parents that even though school is online, vaccines still need to be received. The requirements for childhood vaccines have not changed, and are still the same as last year.
Many concerned parents were also on the conference call, wanting to know about the COVID-19 vaccine. Many are waiting to find out if ISLAC will recommend the new COVID-19 vaccine as a requirement to attend school, and if so, will exemptions still be in place or upheld. Matthews addressed the COVID-19 vaccine with a measured and balanced response, stating "When a vaccine for COVID-19 does become available, we will review it as we do every vaccine. Last year we reviewed the meningococcal vaccine, and recommended against making it a requirement for school attendance." Matthews then addressed the one caveat, being if the legislature passed a bill to make the vaccine a requirement, which would bypass ISLAC's recommendation process.
In a phone call with Jonathan Modie media relations for the Oregon health authority, he expressed reservations stating "We might not ever see a COVID-19 vaccination", "There are currently six companies in phase three trials, but nothing that is FDA approved yet".
According to the NY Times the Whitehouse and the CDC, as of today, have asked Governors to be ready by late October early November for distribution of an approved vaccine.
"This timeline of the initial deployment at the end of October is deeply worrisome for the politicization of public health and the potential safety ramifications," said Saskia Popescu, an infection prevention epidemiologist based in Arizona. "It's hard not to see this as a push for a pre-election vaccine."
It is unclear at this time what decisions will be made regarding requirements for Oregon school children and the new COVID-19 vaccine. For now health officials are more concerned with making sure that the current schedule is upheld, and adhered to.
--Breeauna Sagdal
| | |
| --- | --- |
| Post Date: 2020-09-02 21:45:41 | |