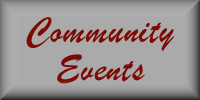 Post an Event

We Are Stronger Together
Monday, March 27, 2023 at 10:00 am
Oregon's Natural Resources & Industries (ONRI) is sponsoring the rally to meet legislators and influencers to bring light on legislation affecting natural resource industries, their families, and their communities. https://onri.us/events
Rally at the State Capitol, Salem.

Oregon Republican Party Freedom Banquet
Tuesday, March 28, 2023 at 6:00 pm
Hosted by ORP Chairman Justin Hwang
Keynote Speaker NRA First VP Willes K. Lee
Special Musical Guest, Nashville's Stokes Nielson
Tickets: Dinner $75 - VIP Tickets $100
Call 503-931-1756 for table sponsorship info.
Ticket Sales end on March 23, 2023
Click for tickets
Embassy Suites Portland Airport

Ways and Means Hearing
Saturday, April 8, 2023 at 10:00 am
Public hearings on the budget. Members of the public will have the opportunity to testify at each of the hearings regarding their perspectives and priorities around the state budget. To testify, members of the public will be able to access sign up links on the Ways and Means Committee's webpage on OLIS.oregonlegislature.gov
Portland Community College - PAC Auditorium, Sylvania Campus 12000 SW 49th Ave, Portland, OR 97219

Ways and Means Hearing
Friday, April 14, 2023 at 5:00 pm
Public hearings on the budget. Members of the public will have the opportunity to testify at each of the hearings regarding their perspectives and priorities around the state budget. To testify, members of the public will be able to access sign up links on the Ways and Means Committee's webpage on OLIS.oregonlegislature.gov
Newport Performing Arts Center 777 W Olive St, Newport, OR 97365

Active Shooter Response Training
Friday, April 14, 2023 at 6:00 pm
TNT Martial Arts--- Friday April 14, 2023 from 6pm-9pm. $10
SIGN UP HERE
Pre-Registration is mandatory, class slots are LIMITED, and in the interest of safety and security, you'll be expected to provide your identification that matches the registration name, upon entering the training facility.
TNT Martial Arts 1982 NE 25th Ave. Suite 15. Hillsboro, Oregon 97124

NW Food Show
Sunday, April 16, 2023 at 10:00 am
Showcase your foodservice industry solutions to buyers and influencers across the Northwestern U.S. and beyond. Exhibiting at the Northwest Foodservice Show is a cost effective way to meet with hundreds of industry decision makers face-to-face and grow your business. Space is limited, so book now!

SELL FACE-TO-FACE

• Generate high-quality leads by sampling and/or demonstrating your products in person

• Answer questions and give tailored pitches to a diverse group of attendees over two days

• Create new connections with buyers and build on existing relationships across the Northwest

WHO ATTENDS?

• 75% of attendees are key decision makers and have purchasing authority

• 47% of attendees have an alcohol license

• Nearly half of attendees are experiencing the Show for the first time

INDUSTRY SEGMENTS IN ATTENDANCE

• 36% Restaurant / Café

• 10% Bar / Tavern

• 10% Catering

• 10% Broker

• 7% Institutions: Universities, Schools, Hospitals, Corrections

• 5% Food Carts / Mobile

• 22% Other Foodservice

The Oregon Restaurant & Lodging Association (ORLA) is the leading business association for the foodservice and lodging industry in Oregon. A not-for-profit trade organization, ORLA represents over 3,000 member units and advocates for over 10,000 foodservice locations and over 2,400 lodging establishments in Oregon.

Contact
Marla McColly - mmcolly@oregonrla.org to register for a booth today!
Portland Expo Center - Hall D - 2060 N Marine Dr, Portland, OR • April 16 –17, 2023 • Sunday, April 16: 10:00 a.m. – 5:00 p.m. Monday, April 17: 10:00 a.m. – 4:00 p.m.

Ways and Means Hearing
Friday, April 21, 2023 at 5:00 pm
Public hearings on the budget. Members of the public will have the opportunity to testify at each of the hearings regarding their perspectives and priorities around the state budget. To testify, members of the public will be able to access sign up links on the Ways and Means Committee's webpage on OLIS.oregonlegislature.gov
Umpqua Community College 1140 Umpqua College Rd, Roseburg, OR 9747

Ways and Means Hearing
Friday, April 28, 2023 at 5:00 pm
Public hearings on the budget. Members of the public will have the opportunity to testify at each of the hearings regarding their perspectives and priorities around the state budget. To testify, members of the public will be able to access sign up links on the Ways and Means Committee's webpage on OLIS.oregonlegislature.gov
Four Rivers Cultural Center 676 SW 5th Ave, Ontario, OR 97914 Note: Ontario, Oregon is in the Mountain Time Zone

Lincoln County Fair
Friday, June 30, 2023 at 5:00 pm
June 30-July 2 Lincoln County Fair
Lincoln County Commons 633 NE 3rd St, Newport, OR

St Paul Rodeo
Friday, June 30, 2023 at 7:00 pm
Small town fun, big time rodeo! JUNE 30 - JULY 4, 2023

St Paul Rodeo website
4174 Malo Avenue NE, Saint Paul, OR, United States, Oregon

Marion County Fair
Thursday, July 6, 2023 at 5:00 pm
The Marion County Fair
July 6-9
Oregon State Fair and Exposition Center 2330 17th ST NE Salem, OR 97301

Washington County Fair
Friday, July 21, 2023 at 5:00 pm
Washington County Fair

FREE ADMISSION

Washington County Fair
JULY 21 - 30
Westside Commons 801 NE 34th Ave, Hillsboro, OR 97124

Coos County Fair
Tuesday, July 25, 2023 at 5:00 pm
The Coos County Fair
July 25-29
Coos County Fairgrounds 770 4th St, Myrtle Point, OR 97458

Clatsop County Fair
Tuesday, August 1, 2023 at 5:00 pm
The Clatsop County Fair
August 1st-5th
Clatsop County Fair and Expo Center 92937 Walluski Loop, Astoria, OR 97103

Oregon Jamboree Music Festival
Friday, August 4, 2023 at 5:00 pm
The Oregon Jamboree is the Northwest's premier country music festival. Nestled in the foothills of the scenic Cascade Mountains, the Oregon Jamboree is held on 20+ acre park-like setting that includes the historic Weddle Covered Bridge. The Jamboree offers a full festival atmosphere in the main venue and a more intimate concert experience on the second stage. In addition to featured headline entertainment, this event hosts RV and tent camping, merchandise vendors, food booths, beer & wine gardens, and a variety of other attractions.


Sweet Home, Oregon

Douglas County Fair
Wednesday, August 9, 2023 at 8:00 am
Douglas County Fair AUGUST 9 - 12
Douglas County Fairgrounds Complex 2110 SW Frear Street Roseburg, OR 97471

Crook County Fair
Wednesday, August 9, 2023 at 1:00 pm
Crook County Fair
AUGUST 9 - 12
Crook County Fairgrounds Prineville, Oregon

Oregon State Fair
Friday, August 25, 2023 at 1:00 pm
Oregon State Fair
Oregon State Fair & Exposition Center 2330 17th St NE, Salem, OR 97301

Pendleton Round-Up
Saturday, September 9, 2023 at 5:00 pm
The world famous Pendleton Round-Up
Pendleton Round-Up Grounds 1205 SW Court Ave, Pendleton, OR 97801
View All Calendar Events
Public safety looks to be a big issue in November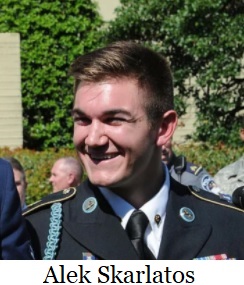 Alek Skarlatos, Candidate for Oregon's 4th Congressional District, issued a statement condemning the Seattle City Council's decision to defund their police department as both reckless and dangerous. Seattle's Police Chief, Carmen Best, announced plans to retire in the wake of the vote which saw only one city councilor vote against the budget package stating that it did not go far enough in its radical aims.
"I visited the 'Police Free Zone' in Seattle prior to the shootings there and the murder of a 19 year-old young man," said Skarlatos. "This 'Mob Squad' of politicians who support defunding the police have blood on their hands and are responsible for the violence that has come to rural Oregon."
The CHOP, or CHAZ, was formed in Seattle on June 8th of this year by violent protesters who forced police to abandon the East Precinct Building and declared it a police free autonomous zone. Its creation spurred increased anarchy in the city culminating in several shootings, including a murder, eventually forcing the mayor to order police to clear the neighborhood. The violence has spread to many other cities throughout the country and region with Portland, Oregon facing more than 70 straight days of unrest as Antifa-affiliated groups have targeted the Federal Courthouse in that city. Smaller cities such as Eugene and Springfield, Oregon have experienced rioting that targeted local businesses and residential areas.
You can find out more about Alek Skarlatos at
his website
--Staff Reports
| | |
| --- | --- |
| Post Date: 2020-08-12 12:13:03 | Last Update: 2020-08-12 12:27:21 |
Reminds the Governor that travel is a civil right
State Senator Dennis Linthicum (R-Klamath Falls) issued a statement pointing to the unconstitutionality of potential travel bans during the COVID-19 event. Governor Kate Brown has threatened to institute travel bans across state lines to further perpetuate fear of the virus.
"A travel ban would crush any bit of remaining life out of rural Oregon," said Senator Linthicum. "If travel has been such a danger to the lives of Oregonians, why did Governor Brown wait until now? Her actions to date are unjustified and completely blind to the social and economic engines of American enterprise.
"Additionally, freedom of movement is guaranteed by the Privileges and Immunities Clause in the United States Constitution (U.S. Constitution, Article IV, Section 2). Freedom of movement has long been cemented as a fundamental Constitutional right."
Senator Linthicum continued, "On top of the COVID-19 fear mongering, the governor demeans Oregonians for going to church or hosting a birthday party, while she fails to denounce the violence and callous rage occurring nightly in Portland. Since she condones leftist politics, the violent riots are apparently frivolous get-togethers and not a threat to public health, but somehow, weddings are.
"Governor Brown should be protecting our civil rights, not throwing them away. I refuse to step aside and let the governor continue to take away our civil liberties; our American rights."
--Staff Reports
| | |
| --- | --- |
| Post Date: 2020-08-12 10:26:14 | Last Update: 2020-08-12 10:38:56 |
Don't watch. The sausage is being made.
Following the marathon 15 hour second special session, House Speaker Tina Kotek released that "The budget that lawmakers ultimately approved yesterday makes approximately $400 million in strategic reductions, taps $440 million in one-time funds and resource adjustments, and draws down $400 million from the constitutionally dedicated Education Stability Fund in order to protect education, health care, and other core services while reducing some ongoing costs heading into the next budget cycle."
"Re-balancing" has no similarity to "equitable." There was nothing equitable about the re-balancing, which targeted projects and programs that wouldn't have as much election consequences and added new programs to boost the major party's election returns. It had a lot to do with why the re-balance didn't receive an overwhelming vote -- hitting rural projects the hardest.
Item one on the Joint Ways and Means 2020 Re-balance Plan smells of a Ponzi scheme. It's described as "use of Education Stability Fund to offset General Fund and CAT need in the State School Fund." They weren't even secretive in reducing the State School Fund $350 million and the CAT fund $50 million to prop up other funding shortages, and replacing those school funds with $400 million from the Education Stability Fund. The bottom line is that they cut $40 million from the budgets and propped up other budgets with $400 million from the Education Stability Fund.
On May 7, Governor Brown asked state agencies to make plans to reduce their budgets by 17% as a backstop to the $2.5 billion in the rainy-day fund. What happened to that plan?
Oregon is ranked high in economy preparedness based on the rainy-day fund. Could that be why the Education Stability Fund was used to retain the false image that everything is super?
When voters passed the Education Stability Fund in 2002, it didn't occur to most voters that the fund would be manipulated to be used as a rainy-day fund for the General Fund shortfall beyond an equitable cut in education to not let education suffer. But what has happened is the education stability fund is being used to make possible adding new funding like $2 million for Individual Development Accounts or adding $1.35 million for upgrades to the Capitol building.
Another question voters should ask is if the state is anticipating $1 billion budget hole, why are they adding new projects? The Legislative Fiscal Officer Ken Rocco says the CAT could bring in $415 million less than expected. Is that going to be another hit on the Education Stability Fund? Our economy is in uncertain times, but playing political games with the school funds isn't what voters are looking for in leadership.
--Staff Reports
| | |
| --- | --- |
| Post Date: 2020-08-11 20:20:25 | Last Update: 2020-08-12 15:40:20 |
Spoiler alert: There is a "threat" of a Third Special Session later in September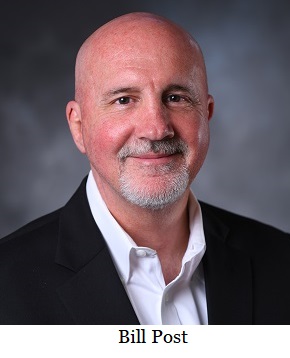 At about 11:20 pm on Monday August 10th, the Second Special Session of 2020 ended. I wanted to give you an update on how I perceived how it went and how I voted on key bills. You can actually look up everything yourself at
OLIS (Oregon Legislative Information System)
.
First of all, I remain committed to a fair and transparent legislative process. That did not happen. Any budget proposals should always be prioritized for economic recovery (especially in light of our situation due to Covid 19) and funding the core functions of our state agencies, while reducing red tape and government waste. None of this happened in this special session. Once again, just as in the first special session, we met without public input or involvement as the Capitol remained closed to Oregonians. This is just absolutely wrong as we in the Legislature have a responsibility to be responsive, transparent and accessible to the people of Oregon.
Bills were posted to OLIS late Sunday, which didn't give the public enough time to know what was actually happening at the Capitol on Monday and they were completely cut out of the process. In fact, the Speaker of the House, early on in the joint committee, stated that "no public testimony would be allowed" and proceeded to only allow a very small handful of "invited testimony" to speak while encouraging the public to "email their testimony" to the legislative staff. Of course it was not read into the record, so how effective is that?
As for budget bills, I advocated for preserving funding for vital natural resources, public safety and educational programs like FFA. The budget is the people's money and they deserve to know that their tax dollars are being used efficiently and effectively. Instead, we made cuts to essential services and programs like: veteran's affairs, mental health care and other vital services.
Here were the main bills of attention:
HB 4301 - The "police reform" bill.
I voted "Yes" because the bill basically put into state law, what is already law…(I know that sounds silly…). The US Supreme Court case law standards have been in practice for over 30 years but now it's "really law!"
HB 4302 - DOGAMI Fee bill
I voted "No" because this was a "fee bill" and we do not need to raise fees. The department claimed they would have to cut 2 of their 11 staff. I countered with "move the office from Portland where everything is more expensive, to somewhere less expensive".
HB 4303 - Education Stability Fund Transfer bill
I voted "No" because I don't believe this is necessary. It transfers $400 million for our "savings" to the State School Fund. Now that the school funds have been dispersed, every district in Oregon has made their budget adjustments accordingly and this savings account needs to be reserved for an even greater emergency (like maybe even by next year).
HCR 221 - Capitol Workplace Harassment Rule Revision
I voted "No" in solidarity with my colleague from the other side of the aisle, Rep. Jeff Barker, who made a strong argument that this rule could be "weaponized" depending on which party is in charge. There is NO due process with this rule.
SB 1701 - Wage Threshold for UI Filing
I voted "Yes" on this bill as there are still thousands of Oregonians who haven't received their unemployment checks yet and this will help others who are working reduced hours to receive a greater UI benefit.
SB 1702 - Prioritizes Educator UI Claims
This was quite fun as the bill died in committee thanks to a bipartisan vote of legislators. In fact, later in the day, the Governor sent out a press release incorrectly blaming "Senate Republicans" when it was a Senate Democrat that killed the bill. One of OPB's reporters tweeted this below: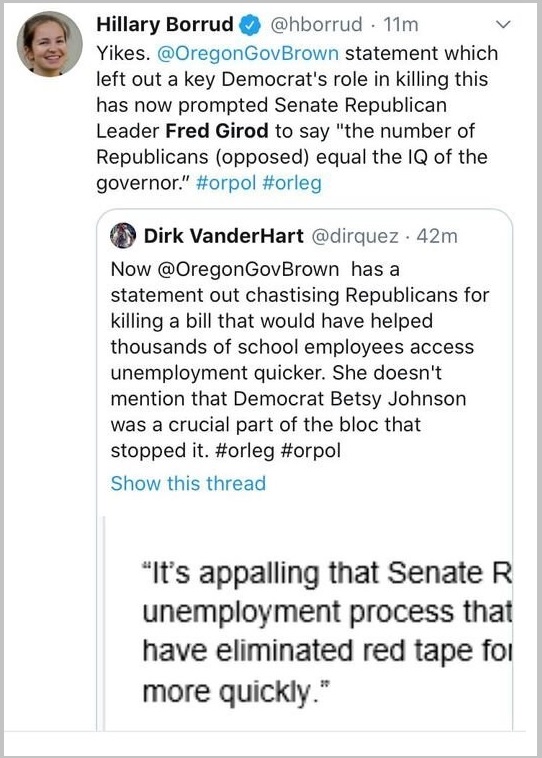 SB 1703 - Department of Revenue Sharing of Information
I voted "No" because I felt this was a "slippery slope" allowing one department to share YOUR personal information with another department and that there was no sunset (end) to this.
SB 5721 - Bonding Bill
I voted "No" because these bonds were based on politics not on merit and do not take into consideration how much some communities (like Keizer, St. Paul and Newberg) would benefit from capital projects and that those projects are not equitably distributed across the state.
SB 5723 - Omnibus Budget Bill
I voted "No" because most importantly to me, it made a $4.6 million cut to the Farm to School program that I and Rep. Brian Clem worked so hard to create. The budget cuts also included mental health care, $170 million from health care, and $2.1 million from Veteran's services.
In summary, nothing much changed. There is a "threat" of a Third Special Session later in September. As always, I will keep you up to date as I learn more.
--State Representative Bill Post
| | |
| --- | --- |
| Post Date: 2020-08-11 19:53:50 | Last Update: 2020-08-11 20:20:25 |
This is the first meeting since their inappropriate website was exposed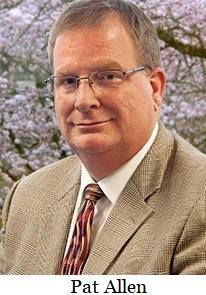 The Sherwood School District School Board is scheduled to meet at 7:00 pm on Wednesday, August 12. This meeting marks the first meeting since the school district was
exposed
promoting
materials suggesting that staff "vote for Democrats" and and "Donate to campaigns of local progressive politicians...who are trying to unseat incumbent Republicans/conservatives."
The activity caught the eye of
at least one State Representative
and ultimately resulted in the board taking the offending materials off its website and
issuing an apology
The
agenda
for the meeting has been posted on the district website. Those wishing to submit
public comments
are encouraged to let their voices be heard.
Parents groups have been weighing their legal options.
--Staff Reports
| | |
| --- | --- |
| Post Date: 2020-08-11 19:38:21 | Last Update: 2020-08-13 15:50:44 |
No, you don't get cuts in line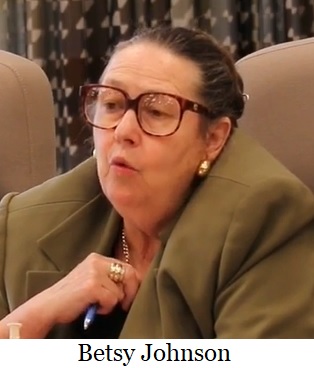 The Oregon Legislature nearly passed
SB 1702
through a joint committee hearing on the first day of the second special session of the year, a session which is meant to focus on fixing a broken state budget.
The bill would have prioritized the processing of claims in Oregon's plagued unemployment claim system, but for one group of people only, that being "teachers". Certainly, countless other Oregonians who continue to struggle without help do not get the special treatment that the teachers' union is requesting through their lobbying of the legislature. This bill would have been passed with the severely overused "
emergency clause
" attached to it as well if it had not been halted in committee. Senator Betsy Johnson (D-Scappoose) voted no on the legislation to halt it in committee.
Governor Brown issued a press release lamenting the death of the bill. "It's appalling that Senate Republicans today voted down a common sense fix to the unemployment process that would put money in people's pockets faster. The bill would have eliminated red tape for education employees, freeing up staff to process other claims more quickly," she said.
From the Senate floor, Senate Republican Leader Fred Girod (R-Stayton) responded, "My conclusion is the number of Republicans equals the IQ of the governor."
Girod later said in a press release, "A bill that would have prioritized public employees to receive unemployment benefits over Oregonians who have been waiting without help for months, had bipartisan opposition and died in the Joint Committee on the Second Special Session of 2020."
"Governor Brown, this is your mess," continued Girod. "Your commitment to pandering to special interests knows no bounds. You wanted your special interests to jump the line and receive unemployment benefits ahead of Oregonians that have been waiting for assistance and haven't been getting it for months."
"I am trying to protect the tens of thousands of unemployed Oregonians, through no fault of their own," said Senator Lynn Findley (R-Vale). "Oregonians are begging for help, some filing for bankruptcy, and the governor is blind to those pleas, and instead prioritizes public employees."
--Ben Fisher
| | |
| --- | --- |
| Post Date: 2020-08-11 09:10:07 | Last Update: 2020-08-11 10:34:27 |
Concerns expressed about Democrat leaders muting the public
The second special session of the Oregon legislature kicked off today, with the Oregon Capitol building declared off limits to the Oregon public, legislators and staff being the only personnel allowed inside.
Senator Fred Girod (R-Stayton) and other republicans voted against these special rules today, and in hopes of include those members of the public, the Senator has issued a statement regarding his vote on the Senate Rules.
Largely the same as the rules in the first special session, they exclude Oregonians from the legislative process by locking them outside the Oregon Capitol. Girod said, "This is the building of the people, and it is wrong for the super majority party to continue to lock Oregonians out of the legislative process. It is a symbiotic relationship: Oregonians have a right to be involved in the creation of legislation, and legislators need their input and advocacy to craft sound policies for the state. I shouldn't have to say this, but we are elected to represent Oregonians, not bulldoze them to appease special interests."
The Majority party Democrats are unlikely to grant such a request for the public to be included, which critics are noting could lead to policy creation that will likely be unsuccessful and not in the interest of Oregonians.
--Ben Fisher
| | |
| --- | --- |
| Post Date: 2020-08-10 18:29:05 | |
Maybe we're not all in this together.
Editor's note: This is the fifth of a multi-part series analyzing the latest version of the school re-opening guidelines and the prospects of schools re-opening in the Fall.
As the state struggles to deal with government shutdowns during the COVID-19 epidemic, various stakeholders in the the world of K-12 education have taken to trying to use the crisis to their advantage.
Arguably the most powerful public employee union in the state, the Oregon Education Association -- representing teachers, along with it's sister union, the Oregon School Employees Association -- representing classified school employees,
submitted a letter
as testimony to the policy committee which considered legislation for the first special session, held in late June. The subject of the letter was to urge legislators not to remove the cap on virtual schools. The cap currently limits the number of students that can transfer from their traditional public school to a virtual school at 3% of enrollment.
Arguing in the letter that virtual schools "have dismal educational outcomes (one graduated just 33 percent of its seniors last year)," virtual schools have countered that students who come to them are often at the bottom of the heap of the public school student body -- a a factor often driving their desire to transfer.
As the Governor -- who is, after all the state superintendent of public instruction -- cheerleads Oregonians with cries of "We're going to get through this together..." she might take a moment to have the education unions take their share of the pain.
Or at least not use the crisis to try to carve out an advantage for themselves.
--Staff Reports
| | |
| --- | --- |
| Post Date: 2020-08-10 14:13:52 | |
It's about the kids. It's supposed to be about the kids.
--Northwest Observer Meme Team
| | |
| --- | --- |
| Post Date: 2020-08-10 13:36:44 | Last Update: 2020-08-08 13:29:49 |
Pray for rain
When Oregon Governor Kate Brown said "Revenge is a dish best served cold", she wasn't kidding, and apparently she didn't mean it was just one dish. The hits keep coming, from abuse of power, to creating police reform with inadequate stakeholder input. Now rural districts in Oregon are about to get burned, literally.
Among many things being chopped, or drastically reduced are; veterans affairs, housing, disability services, clean air Oregon, rebates and tax incentives, transportation, education, poacher and predator prevention services, gang task forces, two prisons, addiction help, and more. But the kicker might be wildfire mitigation and extinguishing needs.
Oregon is set to have record wildfires this year due to logging contracts gone unfulfilled, and an inappropriate forest management plan, which came after the Oregon Forestry Board was bound and gagged by environmental groups last year. Oregon was already falling behind in terms of proper practice for fire mitigation, and as fire crews lose vital funding, Oregon may lose its footing on fire season.
Governor Brown took to Twitter in order to remind Oregonians it's that time of year again, and perhaps set the stage for why Oregon is about to burn, yep, her go to villain "COVID-19".
What's possibly most perplexing about this photo, is that state parks are not yet open, especially to camping. So what's really going on here?
Oregon media is exclusively covering Portland mayhem, and while everybody is chatting about police reform bills, (which are being tabled until September) Oregon's legislature is making massive budget cuts starting Monday. The area that will see the steepest decline in funding is Natural Resources. The budget for Natural resources covers everything from farmer rebates, to poacher prevention. What's possibly most ironic is the deep cuts to "Oregon Clean Air", created after last year's famed
HB 2007
. A bill so drastic, thousands flocked to the capitol and created the grassroots group #TimberUnity, in order to fight it. That fight resulted in a walk out, and thus the promise of revenge by Kate Brown. If only leaders had a COVID-19 crystal ball, but as they say "hindsight is 2020".
Uncontrolled fires, pump millions of C0
2
ppm into the atmosphere per minute, and are one of the largest contributors to carbon emissions on the planet. Taking diesel trucks off the road, and stopping logging contracts seem sort of silly, in comparison. Had the super majority spent the better part of last session actually working on ways to manage the rain forest, that is Oregon, we might not be in this situation right now. Time and time again we see how pandering to a base, rather than legislating, is costing valuable resources. This time the costs may become incalculable. Homes, farms, life, and many acres of timber will go up in flames if these budget cuts are not amended.
--Breeauna Sagdal
| | |
| --- | --- |
| Post Date: 2020-08-10 06:54:24 | |
Is this the work of teachers' unions?
The education union has taken advantage of the opportunity to cash-in on the COVID-19 outbreak to receive benefits for which it is currently ineligible.
SB 1702
describes the bill as a temporary authorization of payment of unemployment insurance benefits to individuals performing services in other than instructional, research or principal administrative capacity for educational institution or institution of higher education in circumstances in which payment is currently denied.
Payments that are currently denied are excess of any salary, like bonus payments. How does a COVID-19 outbreak with a shortage of funds justify paying bonuses? Especially for research that isn't of an emergency nature?
To throw the public off track, this statement was added to the bill: "If the United States Secretary of Labor serves notice that any provision of section 2 of this 2020 second special session Act, or rule adopted under section 2 of this 2020 second special session Act, fails to meet the requirements of the Social Security Act or the Federal Unemployment Tax Act, the nonconforming provision or rule shall no longer be of any force or effect."
So what does
SB 1702
say that the U.S. Secretary of Labor might not like? "The denial of benefits and compensation under ORS 657.221 (1) to (4) does not apply to benefits and compensation otherwise payable to individuals for weeks beginning on or after May 1, 2020, and ending before December 1, 2020." When has the federal government questioned state authority for lifting restrictions on compensation?
ORS 657.221 states what is ineligible for benefits of certain educational institution employees. The provisions
SB 1702
wants to suspend or allow for payment is research based on other than instructional research payable at the same rate as other services and if not performed during a customary vacation period or holiday. Benefits are not paid when more than 50% of time is performed for an education service district. Employees who terminate employment due to labor negotiations or dispute, the separation shall be considered an involuntary leave or layoff.
Suspending laws that has the effect of increasing compensation beyond regular compensation doesn't benefit those really needing help. It deserves questioning. Is this political payback setting the stage for a repeal in the regular session?
--Donna Bleiler
| | |
| --- | --- |
| Post Date: 2020-08-10 06:38:04 | |
Why we can't have a discussion about law enforcement.
Joint Committee On Transparent Policing and Use of Force Reform met and had further discussions about the use of tear gas to control riots. The proposal is
LC 742
which would regulate police use of pepper spray, sound devices or kinetic impact projectiles.
You'll remember that during the first special session in late June, the Legislature passed
HB 4208
which placed strict limits on the ability of law enforcement to use tear gas to control riots and never for any other purpose.
(2) A law enforcement agency may not use tear gas for the purposes of crowd control except in circumstances constituting a riot, as described in ORS 166.015.
(3) Before using tear gas in circumstances constituting a riot, a law enforcement agency shall, in the following order:
     (a) Announce the agency's intent to use tear gas;
     (b) Allow sufficient time for individuals to evacuate the area; and
     (c) Announce for a second time, immediately before using the tear gas, the agency's intent to use tear gas.

During the discussion Sen. Floyd Prozanski suggested the consideration of water cannons as an alternative to chemical means of riot control. Committee Co-Chair Rep. Janelle Bynum bristled at the suggestion and an animated exchange ensued.
Other police reforms are on the table, as well as budget issues.
--Staff Reports
| | |
| --- | --- |
| Post Date: 2020-08-09 19:52:35 | Last Update: 2020-08-09 20:25:18 |
Read More Articles