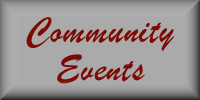 Post an Event

Salem Keizer We Stand Together Education Forum
Wednesday, August 17, 2022 at 7:30 am
Celeste Guptill has been involved in some facet of alternative education for over twenty years. She has participated with several different homeschool methods, researched and advocated in Salem-Keizer for charter schools. She is going to present several options for alternative education models available and give tips on how to access those, to help you find what will work best for your family.
The Rec, 3500 River Road North, Keizer

Oregon State Fair
Friday, August 26, 2022 at 10:00 am
Which part of the Oregon State Fair are you most excited for? We'll keep adding to the fun all summer long!
Salem, Or

Washington County Candidate Meet and Greet
Wednesday, August 31, 2022 at 6:30 pm
Join our Washington County State House and Senate Candidates and Oregon State and National Candidates to discuss issues that are important to you, your family, and your community. Refreshments provided.
King City Clubhouse 15245 SW 116th Ave. King City, Oregon 97224

Linn County GOP Gala and Auction
Saturday, September 10, 2022 at 5:00 pm
Keynote Speaker Dave Sanderson, 2009 "Miracle on the Hudson" survivor.

linngop.com/galatickets
Linn County Expo Center

Washington County GOP Reagan Dinner
Saturday, September 17, 2022 at 6:00 pm
Tickets for Reagan Dinner 2022 in Hillsboro September 17th, now on sale at www.washco.gop, featuring former Secretary of State Mike Pompeo.

Oregon General Election
Tuesday, November 8, 2022 at 8:00 pm
Statewide
View All Calendar Events
Maybe we're not all in this together.
Editor's note: This is the fifth of a multi-part series analyzing the latest version of the school re-opening guidelines and the prospects of schools re-opening in the Fall.
As the state struggles to deal with government shutdowns during the COVID-19 epidemic, various stakeholders in the the world of K-12 education have taken to trying to use the crisis to their advantage.
Arguably the most powerful public employee union in the state, the Oregon Education Association -- representing teachers, along with it's sister union, the Oregon School Employees Association -- representing classified school employees,
submitted a letter
as testimony to the policy committee which considered legislation for the first special session, held in late June. The subject of the letter was to urge legislators not to remove the cap on virtual schools. The cap currently limits the number of students that can transfer from their traditional public school to a virtual school at 3% of enrollment.
Arguing in the letter that virtual schools "have dismal educational outcomes (one graduated just 33 percent of its seniors last year)," virtual schools have countered that students who come to them are often at the bottom of the heap of the public school student body -- a a factor often driving their desire to transfer.
As the Governor -- who is, after all the state superintendent of public instruction -- cheerleads Oregonians with cries of "We're going to get through this together..." she might take a moment to have the education unions take their share of the pain.
Or at least not use the crisis to try to carve out an advantage for themselves.
--Staff Reports
| | |
| --- | --- |
| Post Date: 2020-08-10 14:13:52 | |
Maybe the brick and mortar schools could learn from these guys.
Editor's note: This is the fourth of a multi-part series analyzing the latest version of the school re-opening guidelines and the prospects of schools re-opening in the Fall.
As traditional public schools struggle to develop some kind of virtual or hybrid learning environment, one public educational opportunity,
Oregon Charter Academy
, has been doing this for 15 years. As Executive Director Allison Galvin points out, "We have an innovative yet veteran staff and the tenure to know how to have a dynamic student learning experience."
Oregon Charter Academy (ORCA) describes itself as "an accredited, online public school serving students in grades K-12 from across the state. Our students come from urban, suburban, and rural communities." They offer "a diverse and comprehensive curriculum with access to AP, Honors, College Preparatory, and Foundation programs."
Their mission is to "prepare all students for success in a global society through an inclusive, rigorous, academic environment where students have daily live interaction with highly qualified teachers and continuous access to curriculum."
ORCA utilizes cutting-edge tech tools, like Canvas, a cloud based learning platform that integrates digital tools and content, along with cutting-edge practices, like project-based learning, to ensure that students at all levels are equipped and prepared for life beyond school. "Everyone is here for a reason -- staff included," says Galvin.
At the start of the COVID-19 outbreak, the state inexplicably put a cap on Oregon Charter Academy's enrollment. It currently has no enrollment cap.
Galvin is especially proud of the programs available to students at ORCA. Student Government, AVID, Career Technical Education -- as well as 200 field trips in a typical year are available to students. They even have a prom.
Instead of limiting ORCA, state regulators might want to enroll at ORCA and get some pointers for the brick-and-mortar public schools. It looks as if they're going to be doing some virtual learning.
--Staff Reports
| | |
| --- | --- |
| Post Date: 2020-08-06 17:27:52 | Last Update: 2020-08-06 17:30:08 |
Parents' Rights In Education is not messing around.
Editor's note: This is the third of a multi-part series analyzing the latest version of the school re-opening guidelines and the prospects of schools re-opening in the Fall.
Parents' Rights In Education
a non-profit group focused on quality education in Oregon and Washington is promoting a campaign to support un-enrolling from public schools. It's no secret that the group has long been critical of the public education system and that they see the current balking by public schools as an opportunity to make a statement.
PRIE Director, Suzanne Gallagher commenting on the Governor's latest announcement of school re-opening plans, had this to say:
No doubt the latest news has come as no surprise to you. Oregon parents have been tracking the Oregon Department of Ed daily. They have diligently responded to requests for participation and feedback from the ODE and their local districts, only to discover the real intent, schools will not open for class until after the Presidential election, no sooner than November 5. Various reasons are given, however we know they just don't pass the smell test as number of cases alone are not an indicator of danger. Many find they have had mild symptoms without even knowing it was Chinese virus. Children, especially are not at high risk. So what's the deal? Does the Oregon Education Association have something to do with it? We are learning from teachers who want to get back to the business of teaching, their cohorts are "afraid" they will be exposed and could die. They have been influenced by the teacher's union false narrative.
An email flyer from the group featured this video clip from Fox News' Tucker Carlson:
Gallagher will be speaking at the upcoming
Open Up Oregon
rally to be held at the Oregon Capitol in Salem from noon to 4:00 on Saturday, August 8.
--Staff Reports
| | |
| --- | --- |
| Post Date: 2020-08-03 09:58:02 | Last Update: 2020-08-03 09:58:43 |
Members of the audience, DO try this at home.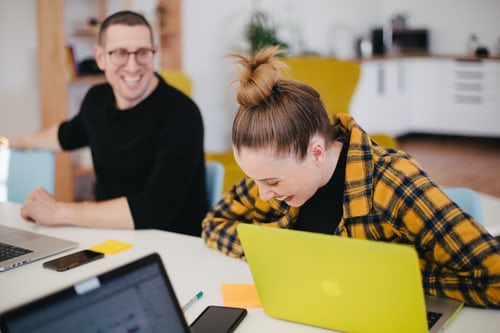 Editor's note: This is the second of a multi-part series analyzing the latest version of the school re-opening guidelines.
Maybe the uncertainty of school opening in the Fall is causing you to look at options other than your regular old public schools. Maybe you're unhappy with their results. Maybe your child has some issues -- possibly not their fault -- with them. Now might be the time to start looking into home schooling.
Parents who are used to their children being away for six or more hours a day might be thinking to themselves that as much as they care about their children's performance, they simply don't have 30 hours to spend teaching them. You might be surprised at how little time it takes. Well behaved children almost teach themselves. OK, that might be an overstatement, but it's not a full-time job.
The legal requirements are not that complex:
Notify the local Education Service District (ESD) of intent to home school (ESD Homeschool Websites) within 10 days of withdrawing from public or private school.
Coordinate with Home School Tester(s) to assess student growth at the end of grade levels 3, 5, 8, and 10 (testing begins 18 months after notification)
Submit test results to local ESD when requested
The law requires that students who are home schooled be tested. The rules for testing are governed by
administrative rule
and they aren't very complicated.
You don't have to be a teacher. You don't have to have a college degree. If you're reading this article, you've already proven that you're smart enough to get the job done.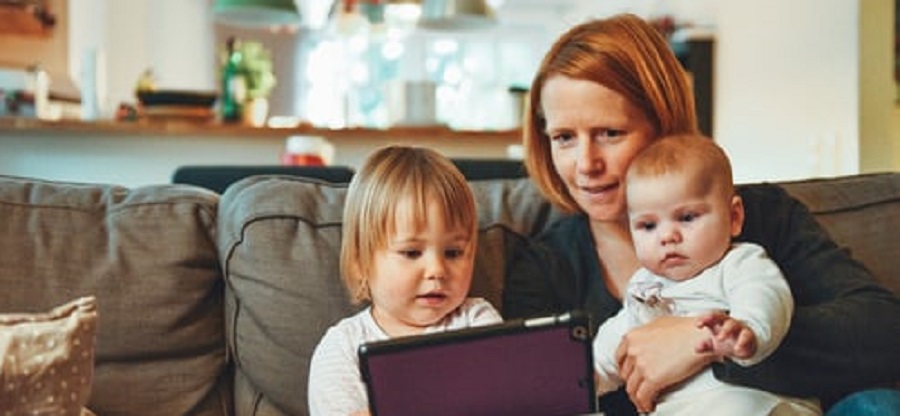 --Staff Reports
| | |
| --- | --- |
| Post Date: 2020-08-01 23:24:46 | Last Update: 2020-08-02 18:49:53 |
Don't bother to read them. Wait for the movie.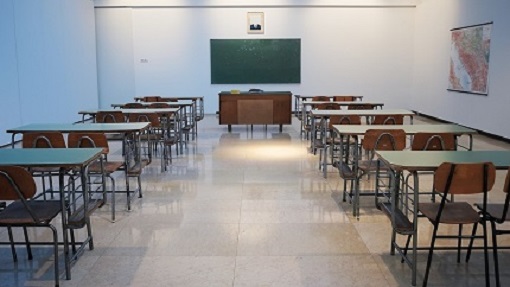 Editor's note: This is the first of a multi-part series analyzing the latest version of the school re-opening guidelines.
The Oregon Department of Education and the Oregon Health Authority have released an extensive revision of
Ready Schools, Safe Learners: Guidance for School Year 22020-21
, a 74 page tome on what metrics need to be met before a school can re-open. The document is quite comprehensive and takes into account various non-traditional educational environments and some of the less-common aspects of education. Approximately half of the document is set in green type, indicating that it is new or changed.
Cryptically, the section numbering starts with 0 -- something found more in the basements of Computer Science labs than in the fields of health or education. Nonetheless, the sections of the documents include:
0. Community Health Metrics
1. Public Health Protocols
2. Facilities and School Operations
3. Response to Outbreak
4. Equity
5. Instruction
Some critics have pointed out the misuse of the term "guidelines." Most of the work is not a suggestion. Each page has a footer that reads "Checkboxes (
) indicate requirements; arrows (⇨) indicate recommendations." There are far more checkboxes than arrows, be assured. The term "required" appears 80 times in the document.
OK, let's cut to the chase. Is your kid going back to school -- back to a brick-and-mortar building -- in the Fall? The Governor, despite all the positive vibes she tried to project, pretty much told you "no." Her way of sugar-coating it was to repeat over and over that "School in the Fall is not going to look like a traditional school year." This is the new vocabulary of leadership: When you fail, introduce it as the "new normal."
If you don't believe that analysis of her press conference earlier this week and want to read it in black and white, this is what the document says:
Returning to In-Person Instruction Through the On-Site or Hybrid Instructional Models

For a school to return to in-person instruction through the Oregon Department of Education's (ODE) OnSite or Hybrid Instructional models, the metrics below, which consider local as well as statewide conditions, must be met:

1) Schools must be in a county that is no longer in baseline phase to consider in-person instructional models. At this time, no Oregon counties are in baseline phase.

The following County Metrics must also be met for three weeks in a row:

Case rate: ≤10 cases per 100,000 population in the preceding 7 days
Test positivity: ≤5% in the preceding 7 days
AND 2) The following State Metric must be met three weeks in a row:
Test positivity: ≤5% in the preceding 7 days
Want some science to down that bitter pill? This chart is included with the bad news.
Approximate COVID-19 Case Rates in Other Countries When They Re-Opened Schools
Country
Date
New cases per 100,000 per day
New cases per 100,000 per 7 days (week)
Denmark
4/15/20
2.6
18.2
Germany
4/29/20
1.3
9.1
Netherlands
5/11/20
1.5
10.5
France
5/11/20
0.9
6.3
New Zealand
5/15/20
<0.1
<0.7
Australia
5/11/20
<0.1
<0.7
Oregon*
5/25/20
0.8
5.6
Oregon*
7/20/20
6.9
48.3
*Oregon data included at two different time intervals for comparison.
One wonders if the results in Oregon are being driven by a different level of testing or reporting. It just doesn't seem like things are all that bad in Oregon.
Smart parents who find this unworkable are looking for different options. For certain, there is one schooling option that won't look all that different than last school year. That's home schooling.
--Staff Reports
| | |
| --- | --- |
| Post Date: 2020-07-30 18:25:06 | Last Update: 2020-07-30 21:25:28 |
Read More Articles