Spoiler alert: You need a mask or proof of vaccinations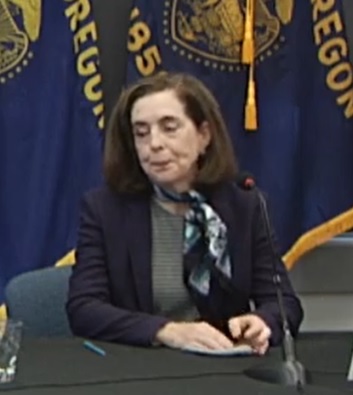 Driven by the CDC announcement that its guidance would be that masks need not be worn, Oregon Governor Kate Brown has
struggled to produce a response
with the major point being whether businesses will be required to ask customers to prove or demonstrate that they have been vaccinated,
new mask guidelines
have been produced by OSHA today. These guidelines are strangely silent on any requirement that businesses check vaccination status.
If your hopes were raised, they should now be dashed as a press conference with the Oregon Health Authority has made it clear that businesses
are
required to check vaccination status.
If a business, employer or faith institution chooses to no longer require masks and physical distancing, the business, employer or faith institution must require visitors to show proof of vaccination and review the proof of vaccination. In that case, a business would need to have a policy for checking the vaccination status of customers and employees if they are not wearing masks. Fully vaccinated individuals would need to provide proof they'd been vaccinated if they want to remove face coverings and not observe physical distancing guidelines.
These policies are echoed in a
one-page explanatory document
issued by the Oregon Health Authority.
The guidance seems to indicate that businesses are to develop their own policy for checking "proof" of vaccination and doesn't describe that process. The guidance doesn't take up such issues as people who cannot be vaccinated and people who have tested positive for COVID-19 in the past and may have natural immunity.
Several businesses have opened to maskless shopping. We'll see if Governor Brown has enough clout to turn that around.
--Staff Reports
| | |
| --- | --- |
| Post Date: 2021-05-18 12:27:38 | Last Update: 2021-05-18 16:04:31 |