On this day, February 5, 1846,The first Pacific Coast newspaper, Oregon Spectator, was published.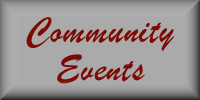 Post an Event

The Oregon Constitution
Wednesday, February 22, 2023 at 7:00 pm
First of a three part series presented by former State Representative Mike Nearman studying the Oregon Constitution.
The River Church 4675 Portland Rd NE Salem

The Oregon Constitution
Wednesday, March 1, 2023 at 7:00 pm
Second of a three part series presented by former State Representative Mike Nearman studying the Oregon Constitution.
The River Church 4675 Portland Rd NE Salem

The Oregon Constitution
Wednesday, March 8, 2023 at 7:00 pm
Third of a three part series presented by former State Representative Mike Nearman studying the Oregon Constitution.
The River Church 4675 Portland Rd NE Salem

We Are Stronger Together
Monday, March 27, 2023 at 10:00 am
Oregon's Natural Resources & Industries (ONRI) is sponsoring the rally to meet legislators and influencers to bring light on legislation affecting natural resource industries, their families, and their communities. https://onri.us/events
Rally at the State Capitol, Salem.
View All Calendar Events
"Every once in a while, we get to celebrate when justice is served"
A
fter the recent resentencing of John Rideout, Oregonians celebrate efforts that advocate for crime victims and hold sex felons accountable. In a recent decision by Judge Thomas Hart, Rideout was found guilty of first-degree rape and first-degree sodomy and was sentenced to 25 years in prison.
The judgement and sentencing were based on ORS 137.690, which convicted Rideout of a major felony sex crime. This "major felony sex crime" means that any person that has a prior conviction of a major felony sex crime and is charged again will serve a mandatory minimum prison sentence of 25 years.
This Oregon Statue came from Measure 73, the Oregon Minimum Criminal Sentence Increase, a citizen-initiated ballot measure statute authored by Kevin Mannix in 2010.
Kevin Mannix, author of Measure 73, reflected on the success of this measure: "For all the hard work we're doing in fighting crime, every once in a while, we get to celebrate the results of our work when justice is served."
"This statute was a direct result of the voters holding criminals accountable. Society will be better protected with this criminal away and justice served for the victims," added Mannix.
The jury unanimously determined that Rideout was guilty, and the case Prosecutor Brendan Murphy argued that Rideout showed a pattern of targeting and harming women. This judgment ensures victims' safety and prevents these crimes from happening again, a win for public safety in Oregon.
Kevin Mannix, a former Oregon state legislator, is running for State Representative to serve House District 21 (Keizer and Central Salem) as a Republican. Mannix has run his own Salem law firm since 1986 and has passed more legislation than any other person in Oregon history. Mannix is well known in Oregon political and legal circles as a crime victim advocate and the father of Measure 11, the popular ballot measure that instituted mandatory minimum sentencing for violent crimes.
--Staff Reports
| | |
| --- | --- |
| Post Date: 2022-09-29 11:15:14 | Last Update: 2022-09-29 12:33:15 |
DEQ to adopt and implement California emission standards
T
he Oregon Department of Environmental Quality invites
public input on a proposed new rule
and rule amendments to chapter 340 of the Oregon Administrative Rules to adopt and implement California's latest vehicle emission standards for light-duty vehicles and trucks, the Advanced Clean Cars II standards. Rachel Sakata, a Senior Air Quality Planner with the Oregon Department of Environmental Quality is managing the process.
The proposed rules would reduce light-duty passenger car, truck and SUV emissions. It requires vehicle manufacturers to sell an increasing number of zero emission vehicles starting with the 2026 model year and by 2035, 100% of all new cars and light trucks sold must be ZEV. In addition to the ZEV sales requirement, the proposed rules also require manufacturers to meet minimum technology requirements including a minimum range, parts and battery warranty, data standardization, battery labeling, charging cord and durability requirements. The proposed rules also provide flexibilities for manufacturers to comply with the ZEV sales percentages mandates.
The proposed rules also include Low Emission Vehicle requirements to ensure new gasoline vehicles sold up until 2035 are as clean as possible. These changes clarify both existing definitions and testing requirements and reduce cold-start emissions and lowers the maximum exhaust and evaporative emission rates.
DEQ is asking for
public comment on the proposed rules
. Anyone can submit comments and questions about this rulemaking. A person can submit comments by email, regular mail or at the public hearing.
--Ritch Hanneman
| | |
| --- | --- |
| Post Date: 2022-09-29 10:08:43 | Last Update: 2022-09-29 13:06:44 |
The Plan will not require patients to pay when receiving care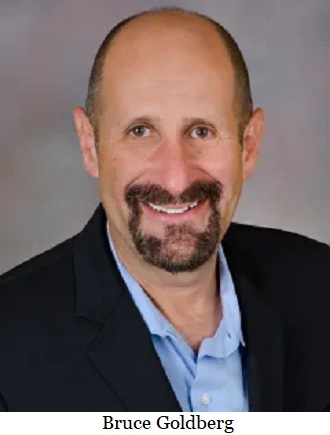 T
he Oregon Legislature's
Joint Task Force On Universal Health Care
has released its
Report of the Joint Task Force on Universal Health Care
. The Task Force -- chaired by former director of failed "Cover Oregon" released its 225-page report during the interim session of the legislature.
Supporters of single-payer health care in Oregon urged the creation of the Task Force in 2019, when the Legislature created the Joint Task Force on Universal Health Care with the passage of
SB 770
. The introduced version of the bill included a plan to establish a single-payer health care system in Oregon and was watered down through negotiations to the establishment of a task force.
In a letter to the Legislature included in the report, the Task Force describes its goal as "establishing the first state single-payer system in the country." The letter continues:
Sadly, our current health care system is financially unsustainable, harmfully complex, and socially unjust. Health care in Oregon is inequitably delivered. Too many Oregonians, because of their race, age, income, geography, or insurance, endure vastly different health care access, varied health care quality, and wide-ranging health outcomes.

To address that, the Task Force's plan provides a universal set of health care benefits to all Oregonians that includes behavioral, vision, hearing, and dental care. It eliminates the need for premiums and out of pocket costs such as deductibles and co-pays and allows providers to bill only one entity thereby dramatically reducing administrative costs. Under the Task Force's plan Oregonians can seek services from any provider in the state. And by establishing a single payment system it promotes equitable access to care by putting an end to a structurally inequitable payment system in which provider payments were based on the source of payment.
The plan proposes to establish a governance board in 2023 in order to to implement the plan in 2026-2027. The recommended implementation includes the following key elements:
Eligibility and Enrollment. All people who live in Oregon will qualify for the Universal Health Plan no matter their job, income, immigration status, or tribal membership.
Affordability. The Plan will not require patients to pay when receiving care -- no co-pays or deductibles. Medical debt will no longer exist. Instead, people will pay new taxes based on their ability to pay.
Covered Benefits. The Plan is based on benefits public employees get now, covering services offered now to people on Medicaid, Medicare, or Affordable Care Act plans, and will increase funding for behavioral health services. Long-Term Supports and Services. People who qualify for long-term care will continue to receive benefits and services through Medicaid and the Oregon Department of Human Services.
Social Determinants of Health. Conditions in people's lives -- including housing, education, job opportunities, nutrition, and factors such as racism, discrimination, and violence -- affect health outcomes. The Plan will seek, whenever possible, to address these conditions.
Medicare. People who qualify for Medicare will be covered by the Plan to the extent that the federal government will allow. Those who qualify for Medicare will have all the benefits currently available in Medicare plus new benefits offered in the Universal Health Plan.
Health Care Providers. The Plan will work with doctors, nurses, behavioral health providers, traditional health workers, and others; prioritizing a more diverse workforce, reflecting Oregon's diverse communities and offer culturally appropriate care.
Provider Reimbursement. The Plan will pay providers directly; rates of pay will be set by region to account for different health care needs across the state and eliminate different reimbursement rates by payer. The Plan will use global budgets and other alternative payment arrangements to improve outcomes and value over time.
Private Insurance. Insurers will have a more limited role than in the current system, offering extra insurance to cover benefits or services not offered by the Plan. The Universal Health Plan will serve as the main administrator of health care benefits in Oregon.
Employers and Employees. The Plan will uncouple health insurance from employment. This means that employers will no longer need to provide health benefits. In funding scenarios considered by the Task Force, employers would contribute to the health of all Oregonians through a payroll tax with rates based on employee wages.
Funding. A public trust fund, separate from Oregon's general fund, will combine federal and state revenues along with Contributions from employers and households. The Task Force considered revenue scenarios in which employers would contribute through a payroll tax, as above.
The release of the report coincides with the upcoming statewide vote on Measure 111, which proposes to establish health care as a fundamental right, placed on the ballot by the Oregon Legislature during the 2021 Regular Session by
SJR 12
--Staff Reports
| | |
| --- | --- |
| Post Date: 2022-09-29 05:56:05 | Last Update: 2022-09-28 13:17:56 |
Taxes, Regulations Cited
T
his past week, gas prices across Oregon
increased by over $0.50
, the fastest increase in America, with the average cost of a gallon rising to $5.14. Oregon now has the
3rd most expensive gas
in the country with a gallon costing $1.39 more than the national average.
Why is gas more expensive in Oregon compared to the rest of the country? For starters, Oregon has one the
highest gas taxes
in America. Second, Salem Democrats have piled on unnecessary fuel standards that further raise prices instead of working to find ways to save Oregonians money.
"Oregonians continue to pay a very steep price because Salem Democrats chose their radical liberal agenda over commonsense solutions," said Republican State Leadership Committee Spokesman Zach Kraft. "Oregon's sky-high gas prices are a microcosm of its overall failing economy which one party rule has destroyed with high taxes and burdensome regulations."
The Oregon Legislature has been
aggressive in regulating carbon intensity of fuels
. In 2009, the Oregon Legislature passed the first Low Carbon Fuel Standards in
HB 2186
and then in 2015 repealed the sunsets on this act through
SB 324
.
A D V E R T I S E M E N T

A D V E R T I S E M E N T
In 2020, in response to a Republican House walkout during the 2019 Session to prevent the passage of
HB 2020
, a heavy-handed climate change bill, Governor Kate Brown signed an
executive order
applying the proposed standards to state agencies.
--Staff Reports
| | |
| --- | --- |
| Post Date: 2022-09-28 13:17:56 | Last Update: 2022-09-28 16:53:34 |
$1.1 billion in new federal funding to address social determinants of health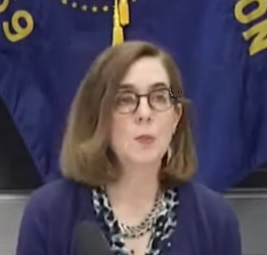 G
overnor Kate Brown has joined the Centers for Medicare and Medicaid Services Administrator Chiquita Brooks-LaSure to announce that Oregon will receive $1.1 billion in new federal funds to address the health-related social needs of Oregonians through the federal approval to pilot first-in-the-nation changes to the state's Medicaid program.
Under the new medicaid waiver, Oregon is the first state in the nation to receive federal approval for continuous health coverage for children under six years old. Additionally, all Oregon Health Plan members aged six and older will have two years of continuous OHP enrollment, ensuring continuous coverage and consistent access to health, dental and behavioral health care. The waiver will also expand health-related social needs coverage for certain food assistance and housing support -- as well as invest in resources that will help mitigate the health risks of climate change, serving as the first state in the country to use medicaid funding for climate-related health needs.
"Health care does not occur in a vacuum –– it's clear that we must look beyond a traditional, siloed approach to truly meet the needs of people, particularly those experiencing complex challenges," said Governor Brown. "With the approval of our Medicaid waiver, we will be taking an innovative, holistic approach to closing equity gaps by addressing health-related social needs –– such as housing, nutrition, and support for extreme climate events.
A D V E R T I S E M E N T
A D V E R T I S E M E N T
"This transformational agreement injects new resources into our health care system to help Oregon families and communities tackle the housing and food insecurity problems that can undermine good health and quality of life. I appreciate the Biden-Harris administration's partnership and their support to allow Oregon to once again break new ground in advancing the health and well-being of people in our state."
Oregon has received federal approval to pilot first-in-the-nation changes to the state's Medicaid program over the next five years. Under the agreement, Oregon would receive $1.1 billion in new federal funds to address inadequate food, housing and other root-cause issues that lead to poor health for people and families struggling to make ends meet. As part of the agreement, the federal government also approved expanded Oregon Health Plan coverage for young children, as well as extended eligibility for youth and adults.
--Staff Reports
| | |
| --- | --- |
| Post Date: 2022-09-28 10:58:13 | Last Update: 2022-09-28 16:47:10 |
The greatest deterrent to slavery is self-sufficiency
W
ith the passage of
SB 683
in 2021, our schools would teach a curriculum of history based on racism. Much of the curriculum comes from the 1619 Project which celebrates the arrival of the first slaves in North America.
Why don't they teach a true history of racism? Why don't they begin with the Egyptians, the Greeks, the Romans, the Arabic lands, India, isolated empirical China and Japan then follow it to its expansion into the America's with some historical context? Historically speaking slavery would have been impossible for expansion into the Americas in 1619 without the current practices of the time that had the Dutch as primary merchants and Muslims as their primary supplier.
Why would the curriculum begin near the historical end of slavery in 1619 and not include 5500 years of activity that set the stage? Some say that the reason is political.
Revised History by omission. Slavery didn't start in the U.S. It all but ended here. In Oregon the native tribes held rendezvous at Celilo Falls and Willamette Falls into the time of the white man's arrival. The Modoc tribe would sell Paiute prisoners into slavery at those annual gathering. One slave could be had for a horse or three blankets. In our time, Mexican cartels sell young girls into slavery currently and that sex trade has accelerated with more border crossings facilitated under our new administration.
A D V E R T I S E M E N T
A D V E R T I S E M E N T
In many Muslim countries today, women are second class citizens living lives tantamount to slavery. China has slave labor camps to reprogram nonconforming religious and dissident citizens. We are told those are OK because it is a cultural thing.
The industrial Revolution did more to end slavery than any other single event. When machines were invented that did more work of a reliable quality than humans could do the economic necessity for slavery was gone. Why don't schools teach our kids that the Pilgrims banned slavery in the Mayflower Compact of 1620. Or teach that it was President Thomas Jefferson who banned the importation of slaves in 1807?
Maybe the course should examine the slavish controls on the actions of people once they are made to be economically and psychologically dependent on government. The greatest deterrent to slavery is a population that believes in the pursuit of self-sufficiency. What are we doing to teach self-sufficiency?
--Tom Hammer
| | |
| --- | --- |
| Post Date: 2022-09-26 08:43:54 | Last Update: 2022-09-26 20:11:49 |
"We must force continued public conversation about this issue"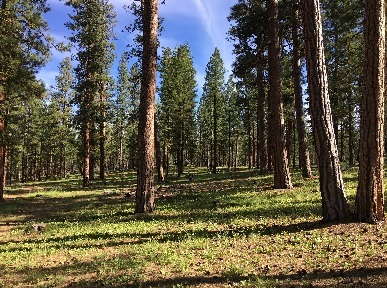 A
decision by the Oregon Supreme Court's decision to not accept the appeal of a $1 billion breach of contract lawsuit brought by 13 counties and numerous taxing districts against the Oregon Department of Forestry,
will ultimately result in more wildfires and poorly managed state forest lands
, Linn County Commissioner Roger Nyquist said Tuesday morning.
Commissioners Sherrie Sprenger and Will Tucker concurred with the board chairman's comments.
Linn County took the lead in a class action lawsuit that was announced in 2016 and was heard in Linn County Circuit Court over 21 days in October and November 2019.
The court ruled in favor of the class members which included fire and library districts among others, who argued that in the 1930s and 40s the state had taken over control of more than 700,000 acres of mostly cut-over timber lands in numerous counties with a contractual promise to manage those lands with the "greatest permanent value" as a priority. The class members argued that for decades that meant timber harvesting and reforestation that provided income to the counties and taxing districts.
A jury found in favor of the litigants, but in April 2022 the Oregon Court of Appeals reversed that decision. The class members hoped the Supreme Court would hear the case.
A D V E R T I S E M E N T
A D V E R T I S E M E N T
"This is about more than just money," Nyquist said, "If the state does not change its direction in terms of forest management, we will likely see more wildfires. The forests produce flammable materials two to three times their rate of removal. That program will undoubtedly lead to more catastrophic wildfires."
Nyquist said the state will also likely see more pre-emptive power shutdowns like the mid-valley experienced a week ago. Power companies, fearing high winds would down power lines, shut off electricity for nearly 24 hours in some parts of Marion and Linn counties.
"Taxpayers may also see a small portion of the income taxes taken out of their paychecks to build homes (habitat) for spotted owls that will never show up," Nyquist said. "It's not in the best interests of the citizens of Linn County."
Nyquist said class members — especially county commissioners — will now need to move the issue to the State Legislature which will convene in February and into the new governor's office, in January.
"We must force continued public conversation about this issue," Nyquist said.
--Ben Fisher
| | |
| --- | --- |
| Post Date: 2022-09-25 15:26:32 | Last Update: 2022-09-25 15:35:02 |
Suzanne Bonamici v Christopher A Mann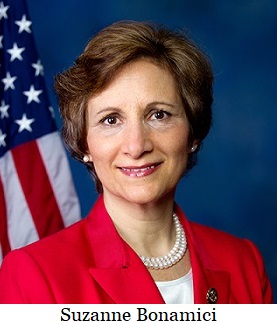 Editor's note: Oregon Abigail Adams Voter Education Project equips voters with information on how candidates stand on issues through a questionnaire process featured in comparison guides.
Veteran Christopher Mann takes on Suzanne Bonamici for one of the most left lending congressional districts in Oregon. The district is located in the northwest corner of Oregon with the majority of white-collar workers and only 13.35% rural. It includes Clatsop, Columbia, Washington, and Yamhill counties, and a portion of southwest Multnomah County in Portland stretching from Portland's western suburbs and exurbs, to parts of the Oregon coast. The district includes the principal cities of Beaverton, Hillsboro, and Tigard.
Bonamici won a special election in 2012 to replace David Wu after he resigned. She was a State Representative, and State Senator. In Congress she is one of nine Democrats serving on the Select Committee on the Climate Crisis, which developed a Climate Action Plan for Congress to embrace much of the Green New Deal. She endorses rebuilding America's infrastructure; prioritizing investment in rural and deindustrialized areas, low-income communities, and communities of color; and repairing the economic and racial inequality of low-income workers and communities of color exposed to pollution and more vulnerable to the costs and impacts of climate change.
Mann, born and raised in Portland, is a 21-year veteran that served abroad in Panama, Germany, Iraq, Kuwait, and Qatar, while the rest of his Military time was spent in the United States. He has a Bachelor's in psychology and an MBA. He has dedicated the past nine years as Executive Director of The Oregon Military Support Network. Mann sees the primary issue in his district as well as other places as rising costs and the need for energy efficiency. Our grids are not prepared for electric cars. He does not believe we are in a climate emergency and doesn't think the Green New Deal will ever lead to American energy independence.
Bonamici blasted the proposal to limit abortions to 15 weeks, when the baby feels pain. Her truth is, "Here's the truth: If this bill becomes law, millions of women will no longer have the freedom to decide when or whether to bear a child. More women will die. And many more women and children will live in poverty."
Mann coaches' youth and values life. He does not view abortion as essential and does not support the Women's Health Protection Act. He supports a doctor's choice to not perform an abortion, and supports cutting federal funds to Planned Parenthood or other organizations that performs abortions.
A D V E R T I S E M E N T
A D V E R T I S E M E N T
Mann has a strong stance on education. He does not believe the federal government has constitutional authority to regulate schools. He says, "parents should be the ones to decide what their children are taught in school, as well as choosing the school their children attend. Schools should not be withholding information from the parents." He also says, "teaching of any form of CRT or sexuality in grades K through 8 is not the role of the school system. More time needs to be spent on the core subjects to prepare our youth for success in the future." He also doesn't agree with biological males who identify as women be allowed to compete in women's sports.
Bonamici comes from an opposing view working for more government involvement expanding early learning for pre-kindergarten, addressing resource inequities in K-12, and wants to expand aid to make college more affordable. She claims success in helping to write The Every Student Succeeds Act (ESSA), and created the Congressional STEAM (Science, Technology, Engineering, Arts, and Math) Caucus.
Bonamici says, "Oregon has been a national leader in enacting meaningful gun violence prevention laws, and those measures have saved lives. It is past time for the federal government to enact similar laws to protect people across the country…. I helped the House pass historic legislation to require universal background checks and close the loopholes that make it easier for dangerous people to access firearms. I support getting assault weapons off our streets."
Mann supports the right of an American citizen to keep and bear arms as stated in the Second Amendment. He wants to see the demonizing of police stopped. He proposes body cam programs, more annual training for the officers and public education. He hopes to be a part of a police reform bill that will be successful nationwide.
A D V E R T I S E M E N T

A D V E R T I S E M E N T
Bonamici thinks government should be in the business of health care and says we need Medicare for all. She says, "I'm working to increase vaccination rates in our communities, strengthen and improve the Affordable Care Act while advancing universal health care, and provide support for frontline workers." She supports robust funding for our public health infrastructure and preventing future global health pandemics.
Mann sees divisiveness as the cause of many problems. COVID has ruined our skills to communicate and has also deepen the homeless and mental illness problems. He says, "there is a need to reopen mental health hospitals with drug rehabilitation. It is unacceptable to have camps all over our cities. Those camps have resulted in a rise in crime, damage to the city and businesses to close or move elsewhere."
Mann is also an advocate for veterans and will fight to fill the areas that are lacking for our service members. He responded in an interview that Jesus was his hero. "He washed the feet of those he served." Christopher Mann's questionnaire can be viewed on the Oregon Abigail Adams Voter Project website.
--Donna Bleiler
| | |
| --- | --- |
| Post Date: 2022-09-25 14:13:15 | Last Update: 2022-09-25 15:30:20 |
This community has been left reeling from this severe hailstorm
G
overnor Kate Brown today requested that the Legislature approve $2 million to help the residents of the City of Wallowa recover from damage sustained in August's devastating hailstorm.
"This community has been left reeling from this severe hailstorm, and I hope that we can come together to help address this emergency," said Governor Brown in a letter addressed to Senate President Peter Courtney and House Speaker Dan Rayfield. "I have heard firsthand from residents within the community, met with the mayor of Wallowa, and talked with county leadership about the tremendous damage that was sustained during this severe storm.
"As the storm traveled from the mountains toward the community, the west-facing side of nearly every home and car became damaged. In the community today, almost every home and business that faces west has windows that are boarded up and siding and roofs that are left in disrepair. The City of Wallowa is a small, remote rural community with many low-income community members that live on fixed incomes, and many are either uninsured or underinsured."
A D V E R T I S E M E N T

A D V E R T I S E M E N T
While the City of Wallowa has declared a local emergency, the damage sustained would not make the City eligible for federal disaster relief. However, the Oregon Department of Emergency Management has determined that Wallowa County is a qualified recipient that would be eligible for a grant award under the Oregon Local Disaster Assistance Loan and Grant Account if state funding is made available. The disaster assistance account is identified in ORS 401.536(2)(c) as a potential funding source for these qualified recipients in response to localized events that do not meet the threshold of a federally declared event.
--Ryan Bannister
| | |
| --- | --- |
| Post Date: 2022-09-25 13:48:35 | Last Update: 2022-09-25 15:31:16 |
EQC Appoints Leah Feldon to Interim Director
T
The Oregon Environmental Quality Commission appointed Leah Feldon to be Interim Director of the Oregon Department of Environmental Quality at their meeting Friday, Sept. 23. Feldon, who has been DEQ Deputy Director since 2016, will lead the agency as it continues a nationwide search for a permanent director. Her new role takes effect on Sept. 30. Current Director Richard Whitman submitted a resignation and retirement letter to EQC Chair Kathleen George stating that he had moved his retirement date up from end of the year to Sept. 30, citing personal reasons.
"I have complete confidence in Leah's ability to lead DEQ as we pursue our search for a permanent director," said EQC Chair Kathleen George. "She has a wealth of experience and has been a steady and critical partner in setting DEQ's course since she was named deputy director in 2016."
Feldon entered public service at DEQ in the Office of Compliance and Enforcement in 2005 and became manager of that office in 2009. She served in several other positions at the agency, including as Special Advisor leading the development of Oregon's Cleaner Air Oregon program, before being named deputy. She earned her Juris Doctor (JD) degree from Lewis and Clark Law School in 2004 and her Bachelor of Arts from University of Dayton in Ohio. She is a member of the Oregon State Bar and has served on several non-profit boards.
A D V E R T I S E M E N T

A D V E R T I S E M E N T
"I am honored and excited to take on this role as we search for a director," Feldon said. "DEQ is a great agency with a lot of talented people who care deeply about Oregon's environment. I look forward to carrying on this critically important work."
About Oregon's Department of Environmental Quality The Oregon Department of Environmental Quality protects human health and the environment by controlling air and water pollution, reducing the impacts of manufactured products and cleaning up contaminated properties. DEQ engages the public in decision-making and helps communities solve problems in ways that are economically and environmentally sustainable.
--Ryan Bannister
| | |
| --- | --- |
| Post Date: 2022-09-24 15:16:27 | Last Update: 2022-09-24 18:35:36 |
"The Air Quality Permitting Program remains a complete mess"
S
enate Republicans and Independents together have
sent a letter
to Secretary of State Shemia Fagan and the audits division requesting an audit of the Oregon Department of Environmental Quality.
According to the letter, "DEQ has long lacked accountability and is frankly a broken agency. These problems have not only persisted but grown worse. The majority party in the Oregon Legislature, the Governor, and multiple agency heads who should be holding DEQ to account have instead aggressively expanded the size, scope, and powers of this unaccountable agency."
The letter points out that "DEQ is significantly overdue for an audit" And that the only audit during the past decade was a
2018 Air Quality Permitting Process Audit
.
"No doubt you are aware that earlier this week the director of the agency abruptly resigned. The agency appears poised to perform a national search for a new director without the input of a new governor who will take office in four short months. Last wee, the agency continued to move forward with a rule that would ulitimately ban the sale of gas powered cars used by millions of Oregonians. Business leaders report to us that despite the 2018 audit, the Air Quality Permitting Program remains a complete mess."
A D V E R T I S E M E N T

A D V E R T I S E M E N T
The 2018 Audit found three major issues that were asked to be addressed to relieve the "significant backlog in air quality permit renewals."
43% (106 out of 246) of DEQ's largest and most complex federal and state air quality permit renewals are overdue for renewal. Additionally, more than 40% of the most complex permits issued from 2007 to 2017 exceeded timeframes established by DEQ or the Clean Air Act, some by several years.
DEQ struggles to issue timely permits and renewals due to a variety of factors, including competing priorities, vacancies, and position cuts that have created unmanageable workloads. Other factors include inconsistent support and guidance for staff; a lack of clear, accessible guidance for applicants; and increased time for the public engagement process.
Untimely permits, combined with a current backlog of inspections, endanger the state's air quality and the health of Oregonians. For example, when DEQ does not issue permit renewals on time, businesses may not provide DEQ with data showing they are complying with new or updated rules.
--Staff Reports
| | |
| --- | --- |
| Post Date: 2022-09-23 14:59:16 | Last Update: 2022-09-23 16:56:38 |
Welcome Nevadans to the ArrayRx family
N
evada has just joined Oregon and Washington in offering the ArrayRx card, a state-backed program that can save individuals up to 80% for generic drugs and 20% for brand-name drugs. The ArrayRx Card, formerly known as Oregon/Washington Prescription Discount Card, has helped more than 550,000 participants in both states save money on needed prescription drugs for nearly two decades.
Nevada Gov. Steve Sisolak received his prescription discount card Sept. 22 to celebrate the state's participation in the ArrayRx pharmacy discount program. "Since 2003, Oregonians have been able to access our state sponsored pharmacy discount card, and today we welcome Nevadans to the ArrayRx family," said Trevor Douglass, M.D., pharmacy purchasing director at Oregon Health Authority. "Oregon and Washington have a rich history of collaborating on the pharmacy purchasing front."
By implementing the ArrayRx Card program, Nevada will be able to offer the same savings that people in Oregon and Washington have enjoyed, thanks to the expansion of the ArrayRx pooled purchasing potential.
For people interested in using ArrayRx, the enrollment process is simple and free, and there no age or income restrictions. For those who have insurance, they can choose to use the ArrayRx Card or their pharmacy benefit at the point of sale, whichever provides a better price. All U.S. Food and Drug Administration-approved drugs prescribed by a licensed provider are eligible for a discount. Mail-order and specialty drugs are also available.
A D V E R T I S E M E N T

A D V E R T I S E M E N T
"The ArrayRx card was supportive to many Oregonians during the historic wildfires that broke out during Labor Day weekend 2020," said Heidi Murphy, pharmacy purchasing program and ArrayRx operations manager at OHA. "Evacuees were able to contact ArrayRx and quickly get discounted medications to replace those they had to leave behind when fleeing the fires. Receiving their needed medications helped provide some stability in an otherwise stressful and difficult situation."
Donna Sullivan, chief pharmacy officer for the Washington Health Care Authority, ArrayRx offers pharmacy benefit management services for local government, private sector businesses, labor organizations and individuals. "Between 2003 and 2022, 1.2 million participants in Oregon and Washington benefitted from the ArrayRx services," Sullivan said. "We welcome the residents of Nevada to receive the same prescription drug discounts through the ArrayRx Card."
--Ryan Bannister
| | |
| --- | --- |
| Post Date: 2022-09-23 14:07:26 | Last Update: 2022-09-23 14:59:16 |
Read More Articles