On this day, January 28, 2003, Oregon voters defeated a proposed three-year income tax hike designed to forestall $310 million in cuts to schools and social services.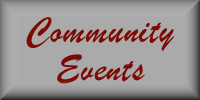 Post an Event

Western Liberty Network Leadership and Activist Training Conference
Saturday, February 4, 2023 at 9:00 am
The year's premiere grassroots activist and leadership conference! Get what you need to be successful in 2023!
Portland Airport Embassy Suites Hotel 7900 NE 82nd Avenue

The Oregon Constitution
Wednesday, February 22, 2023 at 7:00 pm
First of a three part series presented by former State Representative Mike Nearman studying the Oregon Constitution.
The River Church 4675 Portland Rd NE Salem

The Oregon Constitution
Wednesday, March 1, 2023 at 7:00 pm
Second of a three part series presented by former State Representative Mike Nearman studying the Oregon Constitution.
The River Church 4675 Portland Rd NE Salem

The Oregon Constitution
Wednesday, March 8, 2023 at 7:00 pm
Third of a three part series presented by former State Representative Mike Nearman studying the Oregon Constitution.
The River Church 4675 Portland Rd NE Salem

We Are Stronger Together
Monday, March 27, 2023 at 10:00 am
Oregon's Natural Resources & Industries (ONRI) is sponsoring the rally to meet legislators and influencers to bring light on legislation affecting natural resource industries, their families, and their communities. https://onri.us/events
Rally at the State Capitol, Salem.
View All Calendar Events
"There are incredible opportunities"
G
overnor Kate Brown
testified before the House Interim Committee on Economic Development and Small Business
to urge support of the recommendations brought forward by the Oregon Semiconductor Competitiveness Task Force, which she chaired with Senator Ron Wyden and PGE CEO Maria Pope. The task force brought together representatives of industry, government, academics, and workforce to build consensus around a package that will help create prosperity for all Oregonians through supporting research and development, recruiting and training our workforce, increasing land availability, strengthening incentives, and streamlining regulation.
Governor Brown also announced she will be investing $1 million from the Governor's Strategic Reserve Fund in industrial land readiness. The investment will help local governments with site preparation planning, wetland mitigation assessment, and begin the process to create an Industrial Lands Technical Assistance Grant Fund to help leverage CHIPS Act opportunities.
"The semiconductor industry is truly the heart and soul of Oregon's economy," said Governor Brown. "Because we have laid the groundwork for workforce development with Future Ready Oregon, we can continue to invest in STEM education and build on existing partnerships -- among industry, education, workforce, and community-based organizations -- to meet the education and workforce needs of the industry. It's critical we ensure educational and job training opportunities are available to all historically underserved communities, so that no one is left behind."
What does a semiconductor industry offer a community? Building a semiconductor is a long process in a sterile environment mostly done by machine and widget processors. Outside of a few engineers, the majority of positions are manufacturing – machinery operators, and packaging jobs. The environmental impact of the manufacturing of semiconductors can potentially cause harm to humans or the environment. Where are the safe guards?
A D V E R T I S E M E N T

A D V E R T I S E M E N T
Today's semiconductors are usually composed of silicon. It's inexpensive and plentiful, but does not produce the speed for future technology. Even though manufacturing is done in a sterile environment, chemicals used in the manufacturing of semiconductors are known to have toxic effects, and there has been a history of environmental problems linked to the industry in Silicon Valley and other technology centers. Contamination from raw materials used and issues in areas surrounding fabrication plants have been identified. Drinking water was also found to be contaminated.
A study at Rice University on nanotechnology was centered on the manufacturing of semiconductors. Intel scientists and engineers are working on identifying new materials such as carbon nanotubes and nanowires to replace current transistors, and in particular they hope to develop a "tri-gate" transistor approach that would enable chip designers to build smaller and quicker transistors.
Another area of concern is the eventual fate of discarded electronic systems such as computers, pagers, mobile phones, and televisions that contain semiconductor devices. The environmental concerns have not been in the news because approximately 60% of manufacturing took place in only six states. All fifty states are impacted by semiconductor technology. Part of the problem is that little is known about the long-term health or environmental consequences of exposure to the chemicals that are used in the process.
Governor Brown states, "Between the CHIPS Act and the Inflation Reduction Act, there are incredible opportunities, if we work together, to expand manufacturing and support our workforce. But we must act quickly. We are in a 50-state competition for CHIPS funding, so it is critical that we seize the opportunities in front of us now in the highly-competitive semiconductor industry. The good news is, creating jobs, building a strong workforce, and supporting Oregon families are Oregon values. Republicans and Democrats alike -- and independents too -- understand the importance of creating good-paying jobs."
--Donna Bleiler
| | |
| --- | --- |
| Post Date: 2022-09-22 10:31:04 | |
"Every student deserves the chance to graduate from school prepared for lifelong success"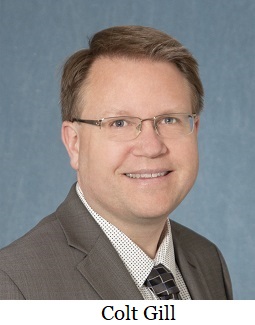 F
ollowing two years of disruption caused by the global COVID-19 outbreak, the Oregon Department of Education has released
results from the Oregon Statewide Assessment System
's spring 2022 summative assessments. These results will be the baseline by which future progress will be measured and should call on us all to redouble our efforts to help our students thrive.
"The assessment results are a call to action for Oregon to keep advancing the programs we know meet our students' needs," ODE Director Colt Gill said. "As expected, the pandemic had an impact on learning in Oregon and across the country. Thanks to lawmakers passing the Student Success Act, and the agency's implementation of Elementary and Secondary School Emergency Relief fund, additional mental health and wellbeing supports, summer learning and other crucial programs providing engaging instruction and boosting mental health have been implemented. We believe the framework is in place to be able to help Oregon's students achieve. Oregon's students of color, tribal citizens, students who experience disability, students navigating poverty and rural students were disproportionately impacted and investments to renew and accelerate learning need to focus on these communities. We stand with our districts as they move forward with the plans they created with local community input to address the needs they see in their schools."
"Every student deserves the chance to graduate from school prepared for lifelong success," said Governor Kate Brown. "As our schools, students and families continue to recover from the impacts of the pandemic, we must continue to accelerate state and federal investments in high-quality instruction and strategies that support academic success, student mental health and other student needs, with a particular focus on equity and helping the students who were disproportionately impacted by the pandemic."
State summative assessments are designed to identify differences in student group outcomes and help improve the education system over time. These assessments do not measure the breadth of academic learning of any individual student. They are limited to three academic subject areas. They do not name all the strengths, talents, gifts or needs of any individual. And, they do not describe the full context of what a school is providing socially or academically to students.
A D V E R T I S E M E N T

A D V E R T I S E M E N T
Statewide annual assessment results are one of several important measures of school performance and progress. These results are easily accessed and quantified and receive attention, in part, because they are easily communicated. Our schools also provide hot meals to nourish our children; warm hugs and high expectations from caring educators; counseling and support; access to support for students who find themselves houseless; hands-on career training and experiences; college credits at little or no cost; and clubs, sports and activities that offer connection and relevance for students. There is so much we are not able to measure on a state scale and all of it impacts our children's success.
However, the results hold value by informing education planning and decision making in critical ways. The information from these assessments help evaluate academic programs across districts and schools and boost school districts' ability to prioritize additional funds, resources and supports to the schools, educators and students who need them most.
State test results are most useful when participation thresholds are met, so participation is central to their role in helping improve outcomes for all of Oregon's students. Any comparisons made with prior years' data should be made with caution and focused on identifying strengths and accelerating student growth, not enacting deficit frames for Oregon's schools.
Assessment data should be used constructively—to help inform parents and families about their students' schools and to ensure schools receive the necessary resources to help support students. Oregon can make significant gains in outcomes through transparent, well-resourced and sustained efforts like the Student Success Act. As the Secretary of State's Systemic Risk Report explained, previous efforts in Oregon have shown that short lived reforms, constant change, underfunded efforts and punitive measures do not help us tap into the strengths of our education professionals and school systems to reach our goals for student success. Coming out of the pandemic, we need to align, focus on system strengths and provide consistency for programs that meet the needs of all students.
The results are a snapshot in time and reflect how student groups performed in three content areas: English language arts (ELA), mathematics and science. The ELA and mathematics assessments are given in grades 3-8 plus 11th grade; science assessments are given in grades 5, 8 and 11. The table below shows the percentage of students who were proficient in Spring 2022. The term "proficient" refers to the achievement level that students achieve and whether they are on track to be college and career ready once they graduate from high school. Students are considered proficient if they are at Level 3 or Level 4 on the English language arts (ELA), mathematics or science assessments.
Assessment results table The high school results shared above should not be compared across schools or districts, nor with prior year results, unless those local areas had substantial participation rates in the time periods referenced (Oregon's Technical Advisory Committee has recommended at least 80% participation to support systems level uses). The participation of students on Oregon's high school assessments was too low to support typical comparisons or uses.
A D V E R T I S E M E N T
A D V E R T I S E M E N T
The results do include some bright spots around the state, with several districts supporting student academic growth during the pandemic in specific areas. For example, some districts with high participation rates saw substantial academic growth for all students, students experiencing disabilities, students experiencing mobility and students who are federally identified as American Indian/Alaska Native, Black/African-American or Hispanic/Latino/a/x, in elementary mathematics between 2019 and 2022. Connecting with these districts, developing understanding of how they are supporting these outcomes and then sharing those practices with other like districts will drive continuous improvement.
These assessment results should serve as a continued call to action to accelerate investments like the Student Success Act, the High School Success program, equitable expenditure of the State School Fund and federal investments in high-quality instruction and other strategies that support academic acceleration, student mental health and other needs. These investments must support all students, but specifically target resources on students who have experienced the most disruption in their education and have the fewest opportunities for success. Everyone was impacted by this global pandemic, including our educator workforce. We must also invest to better support teachers, support staff and school leaders, including by bringing more diverse, highly qualified and caring adults into the education profession.
"While current generations in our country have not experienced learning disruptions on the scale of a global pandemic, previous generations have," Gill said. "School has been significantly disrupted by disease, natural disaster, war and other events for people in this country and others throughout history. We are resilient, if nothing else. Our students will succeed. And our teachers, counselors, bus drivers and others will be there to ensure they do. We have already seen assessment scores rising for students who have had more time back in onsite learning. With the right support, caring educators and deep partnerships with families and community, our students will thrive."
--Staff Reports
| | |
| --- | --- |
| Post Date: 2022-09-20 11:11:44 | Last Update: 2022-09-22 11:41:40 |
The case is set for Sept 20th and 21st at the Washington County Courthouse
T
hrough a public records request, Tim Sippel sought the ballot database for a public test of the Washington County election system. The County denied the request. The Washington County District Attorney then ordered the County to produce the database. In response, Washington County
filed a lawsuit
in the Washington County Circuit Court seeking a declaration that it does not have to produce the database. Oregon Secretary of State Shemia Fagan has now
intervened
, joining the case against Mr. Sippel. In the motion to intervene, the case is presented that "The Secretary of State is the chief elections officer of this state, and it is the secretary's responsibility to obtain and maintain uniformity in the application, operation and interpretation of the election laws."
Through a separate approved public records request, Janice Dysinger of Clean Voter Rolls, sought among other things the ballot images from the November 2020 Election. The request did not include a SQL data base.
Clean Voter Rolls is a Political Action Committee that promotes accurate Oregon voter rolls, which are necessary for fair elections. Dysinger asked Mr. Sippel to pick up the records for her because Mr. Sippel was close to the office. Among the documents provided by the County was a backup of the SQL database for the November 2020 Election, not just the public test.
The county contends it did not intend to produce the database. When Washington County learned that Mr. Sippel had the copy of the 2020 Election Database produced by Washington County, they sought and were granted a temporary restraining order (TRO) preventing Mr. Sippel from copying or disseminating the database. Washington County and Oregon claimed that it would be irreparably harmed if Mr. Sippel distributed the database because it would present some unspecified security risk to the election system in Washington County and 14 other Oregon counties.
The case
Washington County v Tim Sippel
, is set for Sept 20th and 21st at the Washington County Courthouse at 150 N. First Ave in Hillsboro from 9:00am-5:00pm. The pubic may attend.
A D V E R T I S E M E N T
A D V E R T I S E M E N T
Expert, national known witnesses scheduled to testify are election data analyst Dr. Douglas G. Frank, and cyber security expert Mark Cook. Mr. Sippel contends the ballot database is a public record, he is entitled to possess it, and that the County has no grounds to contend that dissemination of the database to the public would be a security risk. The Washington County DA agreed and ordered the data released to Mr. Sippel. The County Elections disagreed and sued Mr. Sippel and the Secretary of State intervened, joining in the lawsuit against Mr. Sippel.
In defense of the Secretary of State, Oregon Attorney General Ellen Rosenblum argued:
"Even when systems are not directly connected to networks, they are vulnerable to attack through physical or wireless access." Oregon election officials have stated for years that the tabulators are not connected to the internet. They are "air gapped". Public interest in election policies has heightened after the release of recent information surrounding the 2020 election from various sources.
Legal fees for Mr. Sippel are being provided by Free Oregon. Donations are being accepted at the Free Oregon link, according to Ben Edtl, CEO of Free Oregon and State Senate Candidate in District 19 who is challenging democrat Senate Leader Rob Wagner. Rep Rob Wagner has been a leader for the recent 2021 Legislative bills that weaken Oregon's elections, including carrying the HB2681 to the House floor for a vote. HB 2681 keeps inactive electors on the voter rolls bloating the voter rolls forever and Wagner also was the Chief sponsor for HB3291 that allow ballots to be accepted 7 days after election day, even without a postal indicator pointed on them.
--Staff Reports
| | |
| --- | --- |
| Post Date: 2022-09-20 10:10:10 | Last Update: 2022-09-20 10:32:51 |
"The decision must come from the state"
I
n what many consider to be a victory for personal liberty and limited government, a Washington County Circuit Court Judge has declared Washington County's ban on flavored vaping products to be "preempted by state law and therefore unenforceable."
the case
was brought by Jordan Schwartz and Jonathan Moran owners of Serenity Vapors, Torched Illusions, Belal Yahya owner of King's Hookah Lounge -- all of which "invested substantial time and resources into growing their respective businesses," according to the complaint.
During the 2021 Session, the Legislature passed
SB 587
which, among other things, allows a local public health authority -- usually a county -- to enforce local standards for regulation of sale of tobacco products and inhalant delivery systems or enforce state standards for the regulation of sale of tobacco products and inhalant delivery systems. This legislation became effective on September 25, 2021.
Washington County rushed to enact
Ordinance 878
which said that "No person shall sell, offer for sale, or otherwise distribute any flavored tobacco product or flavored synthetic nicotine product." Despite not being effective until September, the County held its first hearing on the ordinance on August 24.
In striking down the ban, Washington County Circuit Court Judge Andrew R. Ervin laid out his reasons for striking down the ban.
This is the flaw in the County's interpretation. Their ordinance does not seek to enforce these standards and/or any additional standards, nor does it seek to establish "additional" local qualifications before a retailer may sell flavored tobacco products. Instead, it deletes
these standards and qualifications by enacting a blanket prohibition on retail sale of flavored tobacco and nicotine products in Washington County. The County argues that this provision, "grants local authorities' broad power to enact standards regulating tobacco sales." Thus, the County equates "regulating the sale of tobacco products" with prohibiting the sale of otherwise licensed tobacco products. But during oral argument when the Court asked County Counsel whether such standards to regulate gave the County authority to prohibit the sale of all tobacco (flavored or otherwise), the County conceded it did not. Presumably, the County recognizes that the State licensing scheme preempts them from a total ban, but it's hard to understand how that same licensing scheme would in turn authorize a partial ban when those products have been duly licensed by the same legislative scheme that would prevent a complete ban.
A D V E R T I S E M E N T

A D V E R T I S E M E N T
Concluding his decision, Judge Ervin said, "I neither smoke nor use tobacco products and recognize the great personal health hazards that attach to the ingestion of tobacco related products. But the decision to disallow licensed retail sale of such products must come from the state, not county by county. Certainly, the county has broad power to regulate how sales are made, but they cannot bar them entirely."
--Staff Reports
| | |
| --- | --- |
| Post Date: 2022-09-20 09:15:06 | Last Update: 2022-09-20 11:11:44 |
"Religious bigotry is unacceptable in any form"
D
uring a September 17th college football game hosted by the University of Oregon, video evidence surfaced of profane chants made by some attendees sitting in the student section. The chants appeared to reference Brigham Young University's status as a privately held university sponsored by The Church of Jesus Christ of Latter-day Saints.
"There is no place for hate, bias or bigotry at the University of Oregon, said Kris Winter, the university's interim vice president for the Division of Student Life. "These actions are simply unacceptable. We will investigate, and we call on our students and campus community to refuse to accept or tolerate this type of behavior."
The chant was reportedly "F

the Mormons."
Senate Minority Leader Tim Knopp released the following statement, "Religious bigotry is unacceptable in any form. I condemn these hateful chants, and apologize to the players, coaches, staff, and fans who had to endure them, as well as Oregonians and Utahns who have read or heard about them. University of Oregon students who participated in the chants should face appropriate discipline."
The University of Oregon Student Conduct Code prohibits harassment, and disruptive behavior at university sponsored activities.
The University of Oregon Ducks beat the visiting Brigham Young Cougars by a score of 41-20 on Saturday at Autzen Stadium in Eugene.
--Staff Reports
| | |
| --- | --- |
| Post Date: 2022-09-19 14:50:46 | Last Update: 2022-09-19 16:18:26 |
"It's a disgusting use of power in the cynical times we are in"
The Chair of the Oregon Republican Party has issued a statement to counter a story that they expect will be published soon. In an email to State Central Committee members, Party Chair Justin Hwang said,
It has come to my attention that a premiere media outlet in Oregon is getting ready to publish a story regarding GOP apathy and division leading up to the 2022 midterms. This is a brazen attempt by the liberal media to suppress GOP turnout because they know that if we show up in droves, we win BIG!
Insiders have identified that Democrats have several challenges in Oregon this political cycle:
The Biden Administration is very unpopular and causes the Democrat brand to suffer
At least three Congressional races are competitive

Peter DeFazio's retirement has created a vacancy in CD4 in Southern Oregon
Kurt Schrader's primary defeat created a vacancy in CD5 in Bend and Southeast Portland
The newly created CD6 in the Willamette Valley is an automatic vacancy

Tina Kotek has what some consider to be a less-than-stellar record in almost a decade as Oregon House Speaker where she controlled virtually all legislation.
The waning power of public employee unions
Hwang continued,
It seems that given the awful record of Kate Brown and her accomplices in the legislature, Betsy Johnson and Tina Kotek, they are using their allies in the media to suppress our vote with false narratives and salacious gossip.

It's a disgusting use of power in the cynical times we are in but not the least bit surprising. Folks in the media are terrified about losing power and the influence they hold over leftist politicians. They know that Christine Drazan, Cheri Helt, and our slate of candidates running for Congress and in the legislature will be leaders who follow truth and prosperity, not the woke and broke policies that have failed us in Oregon for decades.
A D V E R T I S E M E N T
A D V E R T I S E M E N T
Name a single issue they have improved? You can't!

The same folks running under claims that they'll fix homelessness created this humanitarian crisis. These same folks who defunded our police officers are now promising to restore order. These same politicians that ended educational requirements and left our kids behind want to lead our state into a more disastrous future, but we are not going to let that happen. Not this year, not this time.
--Staff Reports
| | |
| --- | --- |
| Post Date: 2022-09-19 12:52:31 | Last Update: 2022-09-19 16:22:22 |
We want these events to feel more like a health fair
O
regon Health Authority has expanded its eligibility criteria for the monkeypox vaccine. It now includes "anyone who anticipates having or has had recent direct skin-to-skin contact with at least one other person AND who knows other people in their social circles or communities who have had monkeypox."
The new interim monkeypox vaccination guidance for use of the JYNNEOS vaccine was developed with extensive input from community partners, local public health authorities, health care providers and Tribal health organizations, said Tim Menza, M.D., Ph.D., senior health adviser for OHA's monkeypox response.
"It was a community-based process," Menza said. "We heard loud and clear that if we wanted to get people in the door to get vaccinated against monkeypox, we needed to rethink how we talked about who is at greatest risk of infection."
In its vaccine eligibility criteria, the vaccination guidance no longer refers to sexual orientation or gender identity – cisgender men, transgender men, transgender women, and non-binary people who have sex with men – which may have been a barrier for people seeking vaccinations, Menza said. The guidance also clearly states what is known as the most common route of transmission: direct, skin-to-skin contact.
The guidance "no longer calls out specific populations defined by sexual orientation or gender identity. Instead, it calls out the most common route of transmission," Menza explained. "In doing so, we hope to reduce the stigma associated with eligibility for monkeypox vaccination."
In addition to encouraging JYNNEOS vaccination for anyone who anticipates having or has had recent skin-to-skin contact with others and shares a social circle or community with someone who had the virus, the guidance continues to recommend the vaccine for other high-risk persons: anyone who had close contact with someone with monkeypox or who local public health staff identified as being a contact of someone with the virus; laboratory workers who routinely perform monkeypox virus testing; and clinicians who had a high-risk occupational exposure, such as from examining monkeypox lesions or collecting monkeypox specimens without using recommended personal protective equipment.
A D V E R T I S E M E N T
A D V E R T I S E M E N T
The guidance also encourages vaccine providers to "think creatively" in planning vaccine events, Menza said. For example, it recommends providers work in partnership with community-based organizations or local businesses to offer "venue-based vaccine events" that prioritize communities most affected by monkeypox, which will make vaccines more accessible and acceptable. Venue-based vaccine clinics are those that occur in spaces or at events frequented by people from communities most affected by monkeypox. For example, OHA and partners have been offering vaccines at large community events, nightclubs and bathhouses.
Anyone who requests the vaccine at community-based vaccine events, should receive it, the guidance states. When possible, vaccine providers should integrate monkeypox vaccine administration with the influenza vaccine, COVID-19 vaccines and boosters, COVID-19 testing, HIV/STI testing, HIV pre-exposure prophylaxis (PrEP) information and referrals, and harm-reduction education and outreach. Combining services will reduce stigma related to receiving a monkeypox vaccine "in that people could come to a vaccine event for one of several services," according to the guidance.
"We want these events to feel more like a health fair," Menza explained.
Menza believes the expanded monkeypox vaccination guidance represents a new phase in the state's response to the outbreak.
"Initially, folks were stepping forward, and we had a lot of demand for the vaccine up front," he said. "In the last four weeks, since mid-August, we've seen a steep drop-off in demand. Wait lists have dropped to zero, and available slots are not being filled. We need to reinvigorate our vaccination campaign and find new ways to get the vaccine to people who most need it."
--Ritch Hanneman
| | |
| --- | --- |
| Post Date: 2022-09-19 11:48:41 | Last Update: 2022-09-19 12:24:58 |
Medical costs are rising due to inflation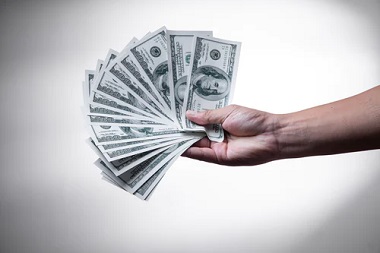 P
eople who purchase their own health insurance, as well as those in the small group market, can view the final rate decisions for the 2023 health insurance plans, which have been released by the Oregon Division of Financial Regulation. The division reviews and approves rates through a detailed and transparent process before they can be charged to policyholders.
The division conducted a review, holding public hearings and taking public comments, to reach the final decisions. The division
published preliminary decisions
in July before the public hearings. In the public hearings, members of the public, health insurance companies, and the division have the opportunity to further review and analyze the preliminary decisions.
"While medical costs are rising due to inflation and the increased use and cost of specialized prescription drugs, people throughout Oregon continue to benefit from the Oregon Reinsurance Program," said Andrew Stolfi, insurance commissioner and Department of Consumer and Business Services director. "All Oregon counties now have at least four health plan options in the individual market from which people can choose."
Individual market
The division has issued final decisions for six companies in the individual market with average rate changes ranging from a 2.3 percent increase to a 12.6 percent increase for an average increase of 6.7 percent. Under the decisions, Silver Standard Plan premiums for a 40-year-old in Portland would range from $451 to $507 a month.
A D V E R T I S E M E N T
A D V E R T I S E M E N T
Small group market
In the small group market, the division issued final decisions for nine companies with average rate increases ranging from 3.4 percent to 10.6 percent, for a weighted average increase of 7.8 percent. Under the decisions, Silver Standard Plan premiums for a 40-year-old in Portland would range from $355 to $428 a month.
The 2023 health insurance rate request is
available online
.
Medical costs continue to rise due to inflation, increased use and the cost of new specialized prescription drugs.
Final decisions for each carrier can be found
online
. Statewide premium comparison tables for ages 21, 40, and 60 will be posted online later this month.
--Ben Fisher
| | |
| --- | --- |
| Post Date: 2022-09-17 21:09:31 | Last Update: 2022-09-17 21:42:31 |
Sanitary Pads Cause for Special Meeting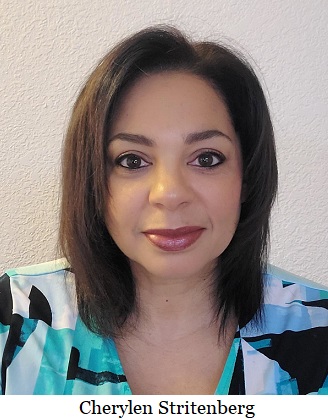 E
agle Point School Board Director, Cherylene Stritenberg, has petitioned the Oregon State Board of Education to amend the rules requiring all public education provider to install sanitary menstrual dispensers in every student bathroom.
On June 23rd, 2022, the Oregon Department of Education received their petition to amend two administrative rules: OAR 581-021-0587 Menstrual Dignity for Students: Definitions, and OAR 581-021-0590 Menstrual Dignity for Students: Requirements.
The petition reads:
3. Under OAR 581-021-0590, petitioners' schools are required to provide dispensers, products and educational services to all student bathrooms regardless of having the biological capability of menstruating. Under OAR 581-021-0587 student bathroom includes designated males which is biologically impossible. 4. Petitioner asserts that the mandatory requirement for all education providers to install at least one dispenser in "EVERY" student bathroom is unnecessary, a mismanagement of public finances, as well as creating an additional financial burden not only upfront but future misuse and waste of products (i.e., clogging toilets and vandalism). Petitioner contends that the original proposal of providing these products in at least 2 bathrooms but not limited to is sufficient to meet the needs of menstruating students without unnecessary requirements. Males DO NOT menstruate and should not be included in the definition for student bathroom inclusion when providing feminine hygiene products for menstruating females.
They propose amending the rule definition of "Student bathroom" to mean a bathroom that is accessible by students, including a gender-neutral bathroom, and any bathroom designated for females. And, maximum mandatory dispensers to two for each education provider.
The petition also stated:
8. Petitioner has knowledge of persons who may have a particular interest in the proposed amendment of OAR 581-021-0587 and OAR 581-021-0590. This petition is not to be denied without Oregon Department of Education and or Oregon Higher Education Coordinating Commission inviting public comment upon the rule based on OAR 137-001-0070.
The administrative rules were adopted by the State Board of Education in March 2022 in order to implement ORS 326.545, "(2) Each public education provider shall ensure that both tampons and sanitary pads are available at no cost to students through dispensers located in every student bathroom of every public school building."
The Department responded that written public comment on the proposed amendments were invited, including whether options existed for achieving the rule's substantive goals in a way that reduces negative economic impact on businesses. This public comment period closed on July 20, 2022, and comments received during that time will be presented to the State Board of Education by Department staff. No additional public comments will be accepted for this meeting.
A D V E R T I S E M E N T
A D V E R T I S E M E N T
The petitioner requested that education providers should have the ability to pause any further implementation until the outcome of this proceeding has been re-evaluated and proceedings are determined.
The Department received the petition within the comment period, and still implemented the rule, and waited until schools have started to review the petition leaving schools in a quandary to overspend or be out of compliance.
The petitioner stated, the "requirement goes above and beyond a reasonable accommodation. Our Secretary of State report recently spoke to oversight, accountability on school spending and performance. We must evaluate how requiring a funding priority of installing dispensers for menstruating females in male bathrooms is beneficial to our student's success."
Oregon State Board of Education will hold a Special Meeting on Monday, September 19, 2022 at 7:00 AM to decide whether to deny the petition or to initiate rulemaking proceedings. In making their decision, the Board must consider the continued need for the rule, the nature of comments received from the public (over two-thirds of 244 comments supported this petition), the complexity of the rule, overlaps or conflicts with other regulations, changes in technology or economic conditions, and the legal basis for the rule. The public may watch the meeting via livestream.
--Donna Bleiler
| | |
| --- | --- |
| Post Date: 2022-09-16 16:33:02 | Last Update: 2022-09-16 16:41:53 |
Alek Skarlatos v Val Hoyle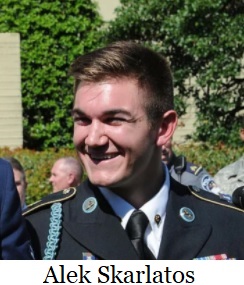 Editor's note: Oregon Abigail Adams Voter Education Project equips voters with information on how candidates stand on issues through a questionnaire process featured in comparison guides.
W
hen Peter DeFazio announced his retirement from Congressional District 4, it opened the door to a new slate of candidates. Val Hoyle, Oregon's Labor Commissioner, hopes to fill in where DeFazio left off. But she faces a stiff challenger in Alek Skarlatos. Skarlatos first ran in 2020 and made a good dent in DeFazio's base.
Alek Skarlatos lives the American dream. He went from local Roseburg boy to Oregon National Guardsman to international hero that catapult him into politics. Skarlatos' strong belief in service to his community won him the Republican nomination. He advocates for responsible forest management in Southern Oregon and supports the bipartisan trillion trees initiative to plant more trees to reduce carbon from our air. He wants to reduce wasteful spending and policies that are causing inflation. He says, "We need legislation that finds the balance of protecting our environment, while also using our natural resources, so we can lower the price of gas and become less dependent on foreign energy." He stands for strong law enforcement, and wants to prevent unions from running our schools to allow parents and teachers to do what is best for students.
Val Hoyle grew up in a family with union roots for three generations that she used in the outdoor industry for 25 years focusing on retail sales and international trade. As Labor Commissioner, her focus is on settlements for victims of discrimination and is tough on employers who exploit their workers and compete unfairly with responsible businesses.
During Hoyle's tenure as House Majority Leader, she takes credit for Oregon having one of the highest minimum wage laws in the nation, mandating paid sick leave, expanding Oregon's clean fuels program to reduce carbon emissions, requiring universal background checks for firearm purchases, and passage of "Motor Voter" law. Her priority is to take all these to the federal level.
A D V E R T I S E M E N T

A D V E R T I S E M E N T
Hoyle's wants to move America to a 100% clean electricity standard, fight for major investments in new public housing in hard hit communities, increase the federal minimum wage, universal preschool, passage of the PRO Act to make it easier for workers to form unions, and provide universal health care for all. She wants to pass the John Lewis Voting Rights Advancement Act, which would restore provisions the Supreme Court ruled unconstitutional and give federal authority over state elections.
Scarlatos is hoping his reputation and enthusiasm will connect with voters looking for relief. He states, "I'm running for Congress to provide balance to some of the crazy policies and fight inflation, support economic initiatives that will create good paying jobs, along with solutions to reduce the cost of healthcare and drug prices. As a veteran, I have always put our country first, and will work with anyone who shares my vision to improve the lives of hard-working families in Western Oregon and the coast."
Also nominated for Congressional District 4 are:
Jim Howard of the Constitution Party, former Dean and professor at Bushnell University and school superintendent in North Bend, McKenzie and Pleasant Hill. He received his Masters in Education at UofO.
Levi Leatherberry of the Independent Party, a farmer and International Development Programmer. He received his Masters in Global Governance from University College London, and Bachelors in Political Science from University of Hawaii at Hilo.
Mike Beilstein representing the Pacific Green and Progressive Parties is a retired research chemist. He received his Masters in Human Nutrition from OSU. Beilstein has responded to the Oregon Abigail Adams Voter Project and agrees with most of Hoyle's Democrat positions.

Five candidates are competing to represent the southern half of Oregon's coastal counties, including Coos, Curry, Douglas, Lane and Benton counties and most of Linn and Josephine counties. It is centered around two state college towns, Eugene and Corvallis.


--Donna Bleiler


| | |
| --- | --- |
| Post Date: 2022-09-16 12:11:23 | Last Update: 2022-09-16 13:05:17 |
Ben Edtl v Rob Wagner
Editor's note: Oregon Abigail Adams Voter Education Project equips voters with information on how candidates stand on issues through a questionnaire process featured in comparison guides.
There is a clear distinction between the two candidates running for Oregon Senate District 19, which covers parts of Clackamas, Multnomah and Washington counties. It is currently represented by Majority Leader Rob Wagner of Lake Oswego. Challenging him is Ben Edtl of Tualatin who is making sure voters are clear on the sides.
Wagner wrote in an editorial, "communities need police to be able to focus on preventing solving crimes…we passed legislation to improve law enforcement best practices and distribute funding to culturally specific, community-based organizations…[that] will promote racial equity and reduce racial disparities." How that plays out is that he voted to pass
HB 2928
called "Restorative Justice" preventing police officers from using safe and non-lethal riot control tactics, refusing to hold and prosecute violent criminals and defunded critical police units that took illegal guns off the streets, and gave victims' rights to criminals.
Edtl wants to end "Restorative Justice" policies and force District Attorneys to prosecute criminals, and allow police to enforce laws and put a stop to the violent crime wave in the Portland metro area.
Wagner also voted for SB 554, the safe storage of firearms bill, which makes it virtually impossible to defend yourself from murderers and criminals.
Edtl says, "I am the complete opposite of Rob Wagner. Public Safety will always be my number one priority as your State Senator." It is statistically proven that increased gun control only increases the gun violence, and he wants to work to repeal
SB 554
and other legislation passed to disarm law abiding citizens or prevent legally acquiring firearms. "Gun control and gun free zones are not the answer to reducing gun violence," Edtl says. He also opposes all red flag laws and will fight to defend Due Process for all Oregonians, under every circumstance.
Homelessness and the lack of affordable housing are issues that affects nearly every Oregon community. Wagner passed two bills to supersede local law and allow homeless people to camp on public sidewalks. The first bill
HB 3115/a> overturns local public camping laws. Then he followed up with a second bill
HB 3124
that gives the homeless rights to an extended stay. Integrate that with Measure 110 contributing with drug addiction and crime.
Edtl wants to stop the humanitarian crisis by repealing the failed Measure 110, increase funding for treatment and financially punish cities, like Portland, that refuse to enforce public camping laws and encourage the infringement of private property rights.
A D V E R T I S E M E N T
A D V E R T I S E M E N T
Wagner started his career advocating for Oregon's teachers, faculty, health care workers, and academic support workers at the American Federation of Teachers-Oregon. He worked on outreach at Portland Community College and served on the Lake Oswego School Board. He liked seeing the educational growth of students as a ladder to success. Still, he led the majority party to change the state curriculum to focus on race division and sexual indoctrination of our kids and eliminated Oregon's graduation standards. As a result, parents are pulling their students from public schools and enrollment is at historic lows. Oregon ranks 47th in the nation in education and among the top for per student funding, but Wagner claims our public schools are at risk of financial collapse.
Wagner also led his majority party to pass
HB 1521
that restricts school district control over superintendents, restricts parent's input and centralizes power to the Oregon Department of Education.
Edtl says, "I will fight to return democratic control of schools to the parents and taxpayers, fight for school choice, ban CRT and CSE curriculum and diminish the power of the Oregon Department of Education. I will restore testing and graduation standards and eliminate indoctrinative racial and sexualized curriculum. Our schools should be focused on uniting our children regardless of their differences and focusing on basic education like math, reading and writing."
Edtl is a Portland native. He is constitutionally conservative and socially liberal. He is an activist and also opposes Wagner by opposing tolling, the CAT tax, return to single family zoning, supports First Amendment religious and medical freedom, ban abortion after 12 weeks and repeal public paid abortions. Two clear opposing sides for voters to choose.
--Donna Bleiler
| | |
| --- | --- |
| Post Date: 2022-09-14 16:42:53 | Last Update: 2022-09-14 16:56:08 |
Jo Rae Perkins v Ron Wyden
Editor's note: Oregon Abigail Adams Voter Education Project equips voters with information on how candidates stand on issues through a questionnaire process featured in comparison guides.
Candidate for U.S. Senate Jo Rae Perkins is running against incumbent Ron Wyden. Perkins ran against Merkley in 2020 and made a good showing after several attempts at Congressman Peter DeFazio's seat. She has been called out for being outspoken on issues, that just may be playing in her favor at long last. Her new platform, A Better Oregon, A Better America exemplifies an Oregon with less crime, less homelessness, where inflation is controlled, growth is supported and the American dream thrives.
Government's only mandate is security. When you look at what is happening in Portland spreading to other parts of the state, security is what voters are looking for. Perkins' view of the Portland scene is she is incensed over the violence and will make public safety a top priority. She supports local, state and federal law enforcement officers that uphold the U.S. and Oregon Constitutions, and securing borders from criminal elements to keep us safe.
Perkins' Oregon Abigail Adams Voter Project questionnaire supports her longtime belief that the federal government needs to be dramatically reduced in scope. She's insistent that both the state and federal governments have been overreaching impacting the economy. Perkins says she will vote against raising the debt ceiling, and says she will vote to end the Fed and insist the Treasury takes charge according to the U.S. Constitution.
Wyden focuses his efforts in a reactive direction. He has stood for National Guard veterans needing adequate medical care after dangerous deployments. Inspired by the death of a 15-year-old girl in Portland, Wyden was able to pass a law declassifying evidence so the Saudi government cannot protect Saudi nationals accused of serious crimes in the United States and flee the country before facing justice.
Wyden authored parts of the Inflation Reduction Act (IRA) on clean energy, which trashes the tax code and says the more you reduce your carbon footprint, the bigger savings you get. The IRA approved hundreds of billions in spending to combat climate change, lower drug prices and take on tax cheats funding 87,000 IRS agents. Wyden sees Oregon benefiting as a leader in climate change and renewable energy program, but who will pay for the billions?
Perkins points out the original name of the Inflation Reduction Act was the Build Back Better Plan and it is fraught with waste and more spending than it saves. She questions the billions spent to combat climate change with its focus on 'green energy'. She says, "electric vehicles ignore the costs, the pollutants and the dangers of mining lithium. In addition, our electric grids are not sufficient to charge all the electric vehicles, which is evident with the rolling brown outs in several states." Perkins sees natural resources are best controlled by those in the region that can best manage it and removed federal management.
Wyden claims he worked hard to replace No Child Left Behind with a better approach that empowers parents, teachers and schools. Still, he voted no twice on an Educational Savings Account bill and no on school vouchers that would have helped parents. He voted no on allowing more flexibility in federal school rules, no on funding for abstinence education to help reduce teenage pregnancy, and voted yes to fund student testing to determine student achievement instead of allowing under-performing schools to use public funds for private tutors.
Contrary to Wyden's voting record, Perkins wants to "push politics out of our classrooms." She opposes the teaching of Critical Race Theory and Gender Identity. She says, "such issues are designed to further divide us." She supports school choice and the right of Parents to be involved, and believes tax dollars for education must follow the student. Perkins sees mandates as unlawful and schools, businesses or governments have no right to mandate what you put in or on your body.
Perkins also supports law enforcement to end human trafficking and homelessness. She says "murder is up 83% [in Portland] of which some is due to the homeless epidemic." She is also actively involved with various Election Integrity groups to ensure votes are counted as intended and 100% safe and secure.
A D V E R T I S E M E N T
A D V E R T I S E M E N T
Wyden joined Governor Brown praising the funding for the community-based mobile crises intervention program, which will allow the Oregon Health Authority to work with community partners to provide health crisis 24-7, 365 days per year. Perkins sees the value for intervention and need for behavioral health responses, but we need to address the mental health crises proactively instead of reactively. She questions whether mobile treatment will lead to long term treatment and stability.
Running for the Pacific Green Party is Dan Puiju. His platform is to end the forever wars by dismantling the military-industrial complex, dismantle and prosecute the national security state and calls for a mutual non-encroachment treaty between world powers. Pulju submitted the Oregon Abigail Adams Voter Project questionnaire, that reflects the rebranding of the Pacific Green Party platform to steer away from the progressive movement.
Running for the Progressive Party is Chris Henry in the trucking industry. Henry is not a new name on the ballot. He ran for State Treasurer for the Independent Party, and the Oregon Labor Commissioner in the May Primary running on worker's rights to unionize and education for a stronger workforce.
--Donna Bleiler
| | |
| --- | --- |
| Post Date: 2022-09-13 14:49:53 | Last Update: 2022-09-14 08:42:37 |
Read More Articles