Sanitary Pads Cause for Special Meeting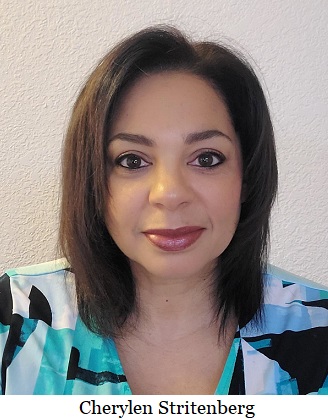 E
agle Point School Board Director, Cherylene Stritenberg, has petitioned the Oregon State Board of Education to amend the rules requiring all public education provider to install sanitary menstrual dispensers in every student bathroom.
On June 23rd, 2022, the Oregon Department of Education received their petition to amend two administrative rules: OAR 581-021-0587 Menstrual Dignity for Students: Definitions, and OAR 581-021-0590 Menstrual Dignity for Students: Requirements.
The petition reads:
3. Under OAR 581-021-0590, petitioners' schools are required to provide dispensers, products and educational services to all student bathrooms regardless of having the biological capability of menstruating. Under OAR 581-021-0587 student bathroom includes designated males which is biologically impossible. 4. Petitioner asserts that the mandatory requirement for all education providers to install at least one dispenser in "EVERY" student bathroom is unnecessary, a mismanagement of public finances, as well as creating an additional financial burden not only upfront but future misuse and waste of products (i.e., clogging toilets and vandalism). Petitioner contends that the original proposal of providing these products in at least 2 bathrooms but not limited to is sufficient to meet the needs of menstruating students without unnecessary requirements. Males DO NOT menstruate and should not be included in the definition for student bathroom inclusion when providing feminine hygiene products for menstruating females.
They propose amending the rule definition of "Student bathroom" to mean a bathroom that is accessible by students, including a gender-neutral bathroom, and any bathroom designated for females. And, maximum mandatory dispensers to two for each education provider.
The petition also stated:
8. Petitioner has knowledge of persons who may have a particular interest in the proposed amendment of OAR 581-021-0587 and OAR 581-021-0590. This petition is not to be denied without Oregon Department of Education and or Oregon Higher Education Coordinating Commission inviting public comment upon the rule based on OAR 137-001-0070.
The administrative rules were adopted by the State Board of Education in March 2022 in order to implement ORS 326.545, "(2) Each public education provider shall ensure that both tampons and sanitary pads are available at no cost to students through dispensers located in every student bathroom of every public school building."
The Department responded that written public comment on the proposed amendments were invited, including whether options existed for achieving the rule's substantive goals in a way that reduces negative economic impact on businesses. This public comment period closed on July 20, 2022, and comments received during that time will be presented to the State Board of Education by Department staff. No additional public comments will be accepted for this meeting.
A D V E R T I S E M E N T
A D V E R T I S E M E N T
The petitioner requested that education providers should have the ability to pause any further implementation until the outcome of this proceeding has been re-evaluated and proceedings are determined.
The Department received the petition within the comment period, and still implemented the rule, and waited until schools have started to review the petition leaving schools in a quandary to overspend or be out of compliance.
The petitioner stated, the "requirement goes above and beyond a reasonable accommodation. Our Secretary of State report recently spoke to oversight, accountability on school spending and performance. We must evaluate how requiring a funding priority of installing dispensers for menstruating females in male bathrooms is beneficial to our student's success."
Oregon State Board of Education will hold a Special Meeting on Monday, September 19, 2022 at 7:00 AM to decide whether to deny the petition or to initiate rulemaking proceedings. In making their decision, the Board must consider the continued need for the rule, the nature of comments received from the public (over two-thirds of 244 comments supported this petition), the complexity of the rule, overlaps or conflicts with other regulations, changes in technology or economic conditions, and the legal basis for the rule. The public may watch the meeting via livestream.
--Donna Bleiler
| | |
| --- | --- |
| Post Date: 2022-09-16 16:33:02 | Last Update: 2022-09-16 16:41:53 |