On this day, September 22, 2001, Katie Harman, Miss Oregon, was crowned Miss America for 2002.
Oregon has no major types of abortion restrictions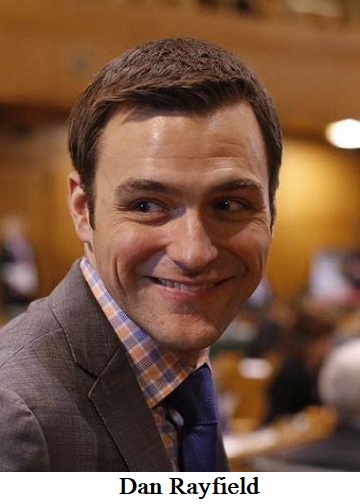 W
hen you hear the words "reproductive health", you may quickly realize that it is just another attempt by leftist revisionists to redefine words, in the name of political correctness. Many Americans are not so easily blind-sided, however, and recognize "reproductive health for being mostly "abortion".
The proposed decision of the U.S. Supreme Court to overturn Roe v. Wade will take federal government out of state decisions on abortion.
Oregon legislative House Speaker Dan Rayfield (D-Corvallis) announced the formation of the Reproductive Health and Access to Care Work Group. It seems not to protect "reproductive health" but to make recommendations on abortion legislation for the 2023 session.
Recommendations may include policy, administrative, and budget proposals to protect, strengthen, and expand equitable access to all forms of reproductive care, gender-affirming care, and quality of care.
Rayfield commented, "It was truly inspiring this past weekend to see thousands of Oregonians take to the streets to protest ongoing attacks against reproductive freedom. Time and again, Oregonians have clearly affirmed their support for making abortion and other care safe and accessible to all. While other states roll back protections and attempt to criminalize health care access, this collaborative process with providers, clinics and elected leaders will make sure Oregon is prepared to support access to care in this changing landscape. We can't be complacent."
"This is an 'all-hands on deck' moment," Oregon Attorney General Ellen Rosenblum said. "Oregon can and must continue to be a leader for reproductive justice. I pledge to work alongside our elected champions and community partners to help keep Oregon a safe and welcoming place for anyone from anywhere who seeks access to abortion care."
M
any Americans would argue that abortion is not "reproductive" anything let alone justice. This play on words is a false narrative intended to distract those getting the abortions from thinking about how they are actually taking a human life.
Oregon's abortion rate is around 12 per 1,000 women. Oregon has no major types of abortion restrictions, such as a waiting period, mandated parental involvement or limitations on publicly funded abortions often found in other states.
The opposite is true with 29 abortion facilities providing publicly funded abortions. The Clinic for Abortion & Reproductive Excellence specializes in late term, third trimester abortions offered to Oregonians.
A D V E R T I S E M E N T
A D V E R T I S E M E N T
When Oregon passed SB 193 in 1969, it was very limited to a physical or mental handicapped baby, conceived by rape, or if the life of the mother was at risk.
In 1983 the bill was repealed allowing unrestricted abortions, even if Roe v. Wade is overturned. In 2017,
HB 3391
, sponsored by Representative Julie Fahey (D-Eugene) passing on party lines, forced insurers to cover abortions and provided public funding making abortion free in Oregon.
To inquire about serving on the work group, you can contact them
via email
.
--Donna Bleiler
| | |
| --- | --- |
| Post Date: 2022-05-19 17:32:37 | Last Update: 2022-05-19 19:10:58 |
There is interest in locally and renewably produced hydrogen
T
he Oregon Department of Transportation Climate Office has announced the release of a 50 page
Hydrogen Pathway Study
, in an effort to understand and prepare Oregon for hydrogen fuel cell electric vehicles over the next 15 years.
The agency identifies five takeaways from the study:
Hydrogen fuel cell electric vehicles technology is viable and more affordable every year. FCEVs have several advantages over battery-electric technology, and costs continue to drop. FCEVs could be a boon for transportation sectors that are harder to decarbonize, like long-haul trucking or long-distance transit routes.
Oregon climate change policy supports FCEVs, and so does private industry. Industry interest in FCEVs and hydrogen production is high; however hydrogen FCEVs are not commercially available in Oregon and there are no existing retail hydrogen fuel stations.
Oregon can take steps to develop the market for hydrogen and FCEVs. We can support industry-led demonstration and pilot projects, coordinate a regional hydrogen highway corridor, and establish a statewide hydrogen planning effort.
Oregon should regularly assess the evolving hydrogen market. This awareness will allow Oregon to more effectively plan for a future hydrogen fuel cell market.
Collaboration matters. ODOT is one player among many in the hydrogen space. Partnerships with neighboring states, industry players, public and private fleets, utilities and nonprofits will be key.
According to ODOT, the goal of this Study is to inform future efforts in Oregon by providing an overview of current hydrogen activities in the light-duty, medium-duty, and heavy-duty transportation sectors today, the requirements and estimated capital costs of building out a hydrogen fueling station network to meet state goals, and recommendations that Oregon might consider to support an evolving hydrogen market going forward.
As in the earlier TEINA study, upstream hydrogen production and delivery, though a critical consideration in developing an overall hydrogen strategy, is not addressed in this study. The Oregon Department of Energy is currently conducting a parallel study, due to the state legislature by September 2022, of the benefits and barriers to the production and consumption of renewable hydrogen in Oregon.
A D V E R T I S E M E N T
A D V E R T I S E M E N T
This Study found a supportive policy landscape in Oregon, where hydrogen and fuel cell vehicles are recognized in state goals, clean vehicle rebates and clean fuels credit programs. There is broad stakeholder interest in locally and renewably produced hydrogen. There is also growing fleet and utility interest in opportunities and potential solutions offered by both hydrogen and fuel cell electric vehicles. Among other activities in Oregon, this Study describes the hydrogen-related efforts of TriMet -- the Portland area transit system, Eugene Water & Electric Board, and Daimler Trucks North America.
Fleet operators seem to be coalescing around a common interest in finding zero-emission solutions to the more challenging on-road mobility use cases, including longer transit bus routes, fleets with continuous 24/7 operations, and long-haul trucking. Where battery technology today can quite easily solve most mobility needs, these challenging scenarios are causing fleets to investigate potential hydrogen fuel cell solutions.
--Staff Reports
| | |
| --- | --- |
| Post Date: 2022-05-19 13:19:39 | Last Update: 2022-05-17 18:22:39 |
A reminder to continue efforts to find missing children
I
n recognition of Oregon's missing children and adults, the Oregon State Police (OSP) are holding a Child Safety Event on May 25 at the Oregon State Capitol Park. The Oregon State Police Criminal Detectives, the Warm Springs Tribal Police Chief, and the Forensic Anthropologist will be on hand from 11am to 2pm to shine a light on child safety and Oregon's missing children and adults in recognition of National Missing Children's Day.
OSP will have information on Oregon's Missing Children, Oregon's statewide school safety tip line, information on how to keep your children safe, pick up your free child identification kit. This is how people can help.
The National Missing Children's Day (May 25) was proclaimed by former President Ronald Reagan in 1983, in memory of Etan Patz, a 6- year-old boy who disappeared from a New York City street corner on May 25, 1979.
Unfortunately, each year, the need to highlight this important day only grows.
National Missing Children's Day is dedicated to encouraging parents, guardians, caregivers, and others concerned with the well- being of children to make all children's safety a priority.
A D V E R T I S E M E N T
A D V E R T I S E M E N T
I
t is important to acknowledge those indigenous children and adults who are currently missing, in hopes of shining a brighter light onto the anguish all families endure when a loved one is unaccounted for or endangered.
The commemoration serves as a reminder to continue our efforts to reunite all missing children with their families and an occasion to honor those dedicated to the cause of resolving the unresolved.
Hope is symbolized in the blue flower of the Forget-Me-Not as a commitment and promise to keep searching.
--Donna Bleiler
| | |
| --- | --- |
| Post Date: 2022-05-19 10:27:22 | Last Update: 2022-05-19 15:50:16 |
"The Kicker acts as a check against the Democrat's urge to blow out the spending"
A
s part of their quarterly economic forecast, Oregon's economists project that Oregon budgets will have big surpluses, much of which will be returned to taxpayers, because of the Kicker law, based on how much in taxes they paid in.
Senate President Peter Courtney (D-Salem) said, "Oregon clearly has one tough economy. Our forecast is up for the eighth time in a row. We have to be careful. Experts are seeing storm clouds on the horizon. Oregon has done a good job saving. We'll keep moving forward."
"Thanks to the Kicker, Oregonians will get some of their taxes back and with it, a much-needed break from the increasing burden of inflation," Senate Republican Leader Tim Knopp (R-Bend) said. "The Kicker continues to act as a check against the Democrat's continuous urge to blow out the spending. Now, more than ever, it's essential to protect the Kicker. Too much spending got us into this inflation mess, it's not going to get us out.
Knopp warned, "As of now, we have extra money, but our economists are predicting an economic downturn soon. We must budget wisely for the future."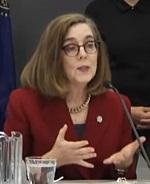 Governor Kate Brown said, "Today's revenue forecast indicates that we are continuing to see strength in Oregon's economy as we round the curve to recovery from the pandemic. Strong state revenues, coupled with an unemployment rate that is back down to pre-pandemic levels, should be welcome news for Oregonians."
"However," she continued, "I know that not all Oregonians are feeling these positive effects, especially given rising costs of living. The good news is that the continued strength in the economy will allow the legislature to look at additional one-time investments in the coming budget cycle—like those we've recently made in housing, behavioral health, and child care—to further spur growth and support working families, so that all Oregonians see and feel the benefits of our economic bounce back.
A D V E R T I S E M E N T

A D V E R T I S E M E N T
Oregon House Speaker Dan Rayfield (D-Corvallis) said "I'm pleased by the continued strength of Oregon's economy. Two months ago, we used a boost in additional revenue to make critical one-time investments in all corners of the state to address housing affordability and homelessness, keep our kids in school, support working families dealing with increased living costs, and much more to move Oregon forward. We have continued to navigate unprecedented times and lead the state in a responsible, measured way.
Rayfield continued, "While this is welcome news, we must continue planning for the future. Thanks to years of prudent budget management, Oregon has historic reserves and is in a great position to maintain services in future budget cycles. And while many of our highest earners continue to do well, I recognize the continued challenges many Oregonians face because of ongoing inflation and believe we need to address the growing wealth divide.
"Our work will continue to focus on supporting Oregonians who are struggling and building an economy that works for all working families and small businesses," Rayfield concluded.
Senate Majority Leader Rob Wagner (D-Lake Oswego) said, "Oregon is an economic powerhouse - leading the nation on the road to recovery. With this strong forecast we will continue to save for a rainy day and invest in families working to pay for rent, paying for prescription drug costs and childcare."
--Staff Reports
| | |
| --- | --- |
| Post Date: 2022-05-18 11:20:17 | Last Update: 2022-05-18 11:37:15 |
"We are asking all Oregonians to do their part"
G
overnor Kate Brown today provided an update on the state's ongoing interagency work to prepare for wildfire season across Oregon. She was joined by State Forester Cal Mukumoto, Oregon Department of Forestry Fire Chief Mike Shaw, Oregon State Deputy Fire Marshal Travis Medema, Adjutant General Michael Stencel, Oregon Office of Emergency Management Director Andrew Phelps, and Oregon Department of Environmental Quality Deputy Director Leah Feldon.
"All signs point to a difficult 2022 fire season that will challenge our firefighting teams and the capacity of our response systems," said Governor Brown. "The good news is that Oregon has one of the best wildfire response systems in the country. We continue to lead the nation in this space, improving even further as investments from
SB 762
have already allowed us to add both seasonal firefighter capacity to our ranks and additional aviation assets.
Federal officials are reporting snowpack
levels above normal
.
"Today we are asking all Oregonians to do their part in order to prevent and prepare for wildfires. Being prepared can truly mean the difference between life and death. It is also one of the best ways you can help our frontline firefighters do their jobs. Make a plan with your family, stay informed, and get 2 Weeks Ready. And please, be smart and be careful when you're enjoying our outdoors. You can help prevent tragic loss."
--Staff Reports
| | |
| --- | --- |
| Post Date: 2022-05-18 07:40:25 | Last Update: 2022-05-17 17:45:42 |
"I am deeply concerned about the delay"
D
espite assurances that a
printing defect
on some of the ballots that does not allow them to be scanned
would not delay counting
for the primary election, Clackamas County has yet to
release results
. Clackamas County is reporting that of 306,231 ballots sent, 65,646 have been returned, or 21.4%, which is in line with similar counties.
In a press release at nearly 10:00pm on election night, Shemia Fagan began damage control and deflection.
"As Oregon's chief election officer -- and a Clackamas County voter -- I am deeply concerned about the delay in reporting from Clackamas County Elections tonight. While I am confident that the process they are following is secure, transparent and the results will be accurate, the county's reporting delays tonight are unacceptable. Voters have done their jobs, and now it's time for Clackamas County Elections to do theirs.

"In recent days, my office and other counties have offered extra personnel to help with timely reporting. We eagerly await a response from county elections officials on how we can aid in the timely processing of results. I am disappointed that we have not seen more urgency from elections officials in Clackamas County."
Secretary Fagan has made a point of
combatting misinformation
in the face of increased election scrutiny.
--Staff Reports
| | |
| --- | --- |
| Post Date: 2022-05-18 07:20:03 | Last Update: 2022-05-18 07:47:46 |
"I can think of no better way to commemorate 100 years of state park service"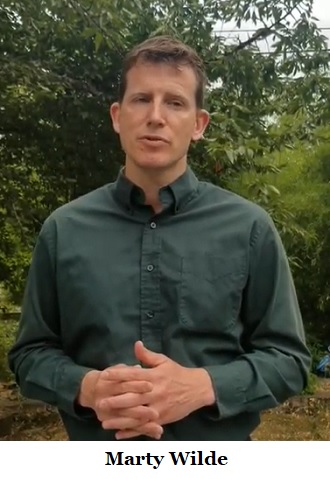 E
lectric vehicle charging is coming to the Oregon State Park system. Starting this summer and over the next year, Level 2 EV chargers will be installed in selected state parks as part of a pilot project created by Oregon Parks and Recreation Department and the nonprofit Adopt a Charger. The agreement between OPRD and AAC allows fundraising and donations to cover the installation of the chargers and includes an option for the electricity costs to be sponsored by a donor for up to three years.
Legislation passed in 2021,
HB 2290
and sponsored by State Representative Marty Wilde (D-Eugene), directs OPRD to allow planning and installation of public EV charging stations in parking spaces at state parks. The OPRD and AAC agreement reflects the intent and direction outlined in the legislation.
Rivian, an electric vehicle manufacturer and automotive technology company, is working with AAC to donate the installation design, construction costs and EV chargers as part of its Rivian Waypoints charging network. Rivian Waypoints can provide up to 25 miles of range every hour of charging and are equipped with a J1772 plug, making them compatible with every electric vehicle on the market. In addition, Entec Polymers has offered to sponsor the cost of electricity through its partnership with AAC for a limited time.
"Beyond helping reduce global and local pollution, including greenhouse gasses, state parks need to be accessible to everyone," said Lisa Sumption, OPRD Director. "Looking ahead, electric vehicles will become more and more common, and rather than wait for someone else to fill all the charging gaps, we want to do our part."
"I can think of no better way to commemorate 100 years of state park service in 2022 than to set up us up to serve people even better for the next hundred, and am grateful to the donors for making it happen," Sumption added.
A D V E R T I S E M E N T
A D V E R T I S E M E N T
"The AAC goal is to introduce zero emission tourism in Oregon, and inspire visitors of all ages to consider the impact of their decisions on the environment," said Kitty Adams Hoksbergen, executive director of AAC. "I am grateful to everyone at OPRD for proactively planning and offering EV charging at state parks, and to Rivian for their generosity in making it happen. Thanks to Entec for sponsoring the electrical usage so EV motorists can charge their vehicles fee-free during the pilot."
"OPRD's commitment to service is a principle we share and look forward to contributing to in this pilot," said Trent Warnke, Senior Director of Energy and Charging Solutions at Rivian. "For Rivian, electrifying adventure is something we're inspired to do thoughtfully, especially when working off the beaten path."
"Giving back to the community is embedded in Entec Polymers' DNA, and sustainability has always been a large part of what we do and who we are," said Steve Tomaszewski, Senior Vice President & General Manager. "Partnering with Adopt a Charger and Rivian to support EV charging stations at Oregon State Parks allows us to advance the electrification of transportation and to make a difference in the communities that we serve."
The tentative list of the pilot project sites:
L.L. Stub Stewart State Park
Banks-Vernonia State Trail
Rooster Rock State Park
Silver Falls State Park
The Cove Palisades State Park
Prineville Reservoir State Park
Cape Lookout State Park
William M. Tugman State Park
This list may change as the project progresses, according to the agency.
--Staff Reports
| | |
| --- | --- |
| Post Date: 2022-05-18 06:28:01 | Last Update: 2022-05-17 12:40:25 |
Democrat Peter DeFazio is retiring after decades in office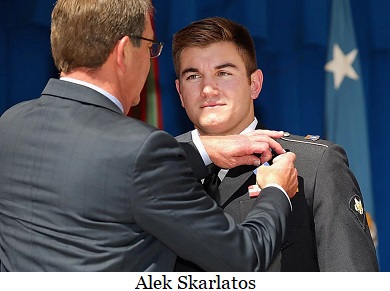 O
regon National Guard Veteran,
Alek Skarlatos
released the following statement following his primary victory in Oregon's 4th Congressional District.
"As a political outsider, I am thankful to be selected as the Republican nominee for Oregon's 4th Congressional District. It's clear Washington is broken, Joe Biden's liberal policies are not working, and we need solutions to reduce inflation, lower gas prices, and lower the cost of healthcare while improving access for rural Oregon," said Oregon National Guard Veteran Alek Skarlatos. "Oregon's 4th Congressional District is the poorest district in the state, it's clear the status quo is not working, and now more than ever, we need fresh ideas and new solutions that will help middle-class families in our state."
The 4th Congressional District, newly formed after the decennial redistricting process, is 33.8% Democractic, 25.5% Republican and 33.7% non-affiliated.
 Skarlatos is a former Oregon National Guardsman, who served in Afghanistan. In 2015, while traveling on a train bound for Paris, Alek, along with four others, jumped into action to stop an Islamic Terrorist who tried to open fire on a passenger train. His heroism earned him several awards and medals around the world including, the United States' Soldier's Medal.
After serving as a National Guardsman for 5 years, Alek left military service in November 2017. Upon completing his service, Alek voiced his inspiring experience by authoring 15:17 to Paris: The True Story of A Terrorist, A Train, and Three American Heroes describing the events that led up to the attack on the train ride to Paris from Amsterdam. He worked with legendary director Clint Eastwood on the film 15:17 to Paris that portrayed the harrowing attack in which Alek starred as himself.
Alek's experience stretches beyond the military. With a strong belief in service to his community, Alek has toured the country encouraging others to take control of their lives and the importance of duty to the community. Alek stays active by advocating for responsible forest management in Oregon. He lives in Roseburg where he spends his free time hiking and exploring all that Oregon has to offer.

--Staff Reports
| | |
| --- | --- |
| Post Date: 2022-05-17 20:22:39 | Last Update: 2022-05-17 19:07:30 |
Projected Results
Democrat for Governor
David Beem
Julian Bell
Wilson R Bright
George L Carrillo
Michael Cross
Ifeanyichukwu C Diru
Peter W Hall
Tina Kotek
Keisha Lanell Merchant
Tobias Read
Patrick E Starnes
Dave W Stauffer
John Sweeney
Michael Trimble
Genevieve Wilson H
Republican for Governor
Raymond Baldwin
Bridget Barton
Court Boice
David A Burch
Reed Christensen
Christine Drazan
Jessica Gomez
Nick Hess
Tim McCloud
Kerry McQuisten
Brandon C Merritt
Bud Pierce
John G Presco
Stan Pulliam
Amber R Richardson
Bill Sizemore
Stefan G Strek (Stregoi)
Marc Thielman
Bob Tiernan
Commissioner of the Bureau of Labor and Industries
Aaron R Baca
Brent T Barker
Cheri Helt
Chris Henry
Casey M Kulla
Robert Neuman
Christina E Stephenson
Judge of the Court of Appeals, Position 3
Vance Day
Darleen Ortega
Democrat for US Senator
William E Barlow III
Brent Thompson
Ron Wyden
Republican for US Senator
Jason Beebe
Christopher C Christensen
Robert M Fleming
Darin Harbick
Sam Palmer
Jo Rae Perkins
Ibra A Taher
Democrat for Congress, 1st District
Suzanne Bonamici
Scott Phillips
Christian Robertson
Republican for Congress, 1st District
Christopher A Mann
Armidia (Army) Murray
Democrat for Congress, 2nd District
Adam Prine
Joe Yetter
Republican for Congress, 2nd District
Cliff S Bentz
Mark Cavener
Katherine M Gallant
Democrat for Congress, 3rd District
Earl Blumenauer
Jonathan E Polhemus
Republican for Congress, 3rd District
Joanna Harbour
Democrat for Congress, 4th District
Sami Al-Abdrabbuh
Doyle E Canning
Val Hoyle
Andrew Kalloch
Steve William Laible
Jake Matthews
John S Selker
G Tommy Smith
Republican for Congress, 4th District
Alek Skarlatos
Democrat for Congress, 5th District
Jamie McLeod-Skinner
Kurt Schrader
Republican for Congress, 5th District
Lori Chavez-DeRemer
Jimmy Crumpacker
John Di Paola
Madison Oatman
Laurel L Roses
Democrat for Congress, 6th District
Teresa Alonso Leon
Ricky Barajas
Carrick Flynn
Greg Goodwin
Kathleen Harder
Cody Reynolds
Andrea Salinas
Loretta Smith
Matt West
Republican for Congress, 6th District
Jim Bunn
Mike Erickson
Ron Noble
Angela Plowhead
David Russ
Amy L Ryan Courser
Nathan A Sandvig
--Staff Reports
| | |
| --- | --- |
| Post Date: 2022-05-17 20:01:43 | Last Update: 2022-05-20 08:45:47 |
Give "HOAP" at the Hygiene Drive this Friday.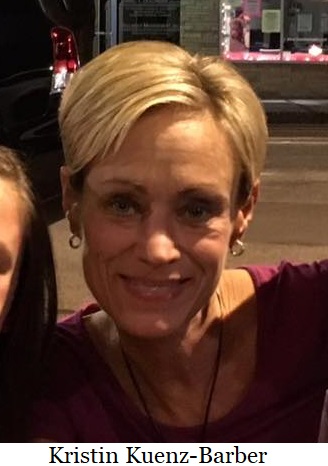 T
he Northwest Human Service's Homeless Outreach and Advocacy Project (HOAP) team members are in dire need of hygiene products to support the unsheltered people who were lost everything after a recent flood at Wallace Marine Park. Community members are invited to give "HOAP" to those who have little by donating hygiene products at East Salem Rotary's club meeting this Friday, May 20, or bringing them to the HOAP Day Center Monday through Friday 9:00 a.m. – 2:00 p.m.
Strategic Partnerships Manager and East Salem Rotary member, Kristin Kuenz-Barber said, "Our outreach team and our HOAP team are incredibly short-staffed right now and they are just focused on keeping people clean, clothed, and de-escalated so they often don't even think to ask me or share with me what their needs are."
The HOAP program provides a hand up by giving homeless individuals the resources, support, and skills they need to transition to stable and healthier lifestyles. Examples of hygiene supplies they supply for unsheltered neighbors include travel-sized:
Shampoo
Toothbrushes & toothpaste
Bars of soap
Feminine hygiene products
Packs of tissues
Bandages
Lip balm
Hand sanitizer
Shaving cream
Razors
Wet wipes
Hairbrush or comb
"Please know that I recognize this is a long shot -- but we don't plan for these things to happen and there is so much need right now. In addition to the environmental issues, the camp in that area has experienced several deaths in the last few months; so, on top of the trauma people already have - now they have grief and a sense of hopelessness to add to their list of challenges," added Kristin.
Rotarians are problem-solvers. Together, we apply our professional experience and personal commitment to tackling our communities' most persistent problems, finding new, effective ways to enhance health, stability, and prosperity across the globe. The East Salem Rotary Foundation has already contributed $500 to kick-start the Fast and Furious Hygiene Supply Drive, and HOAPs you can help too by donating.
A D V E R T I S E M E N T
A D V E R T I S E M E N T
The East Salem Rotary meeting is held at 12:00 p.m. at the Seymour Family Resource Center located 3745 Portland Rd NE, Salem. The HOAP Day Center is located at 694 Church St NE, Salem and the Drop-In Center Hours are Monday through Friday, 9:00 a.m. - 2:00 p.m.
For more information or questions regarding hygiene needs: Email Kristin Kuenz-Barber at kkuenz-barber@nwhumanservices.org
For more information or questions regarding the East Salem Rotary: Email Maureen Casey at Maureen Casey MCasey@ccswv.org
--Staff Reports
| | |
| --- | --- |
| Post Date: 2022-05-17 19:07:30 | Last Update: 2022-05-17 19:24:49 |
"We expect a smooth process at elections offices around the state."
O
regon Secretary of State Shemia Fagan said that she expects a smooth process at elections offices around the state. In Clackamas County, where a printing error could complicate reporting, Secretary Fagan along with senior staff visited the County's election office to observe the ballot correction process.
"Oregon is the gold standard for secure, modern and transparent elections," Secretary Fagan said. "I hope every Oregonian has the opportunity to turn in their ballot today. We expect a smooth process at elections offices around the state."
The Oregon Elections Division has been in contact with county elections divisions across the state during the voting period, providing support as needed.
Secretary Fagan, along with Deputy Elections Director Luke Belant and Chief Legal and Risk Counsel P.K. Runkles-Pearson, visited Clackamas County Elections today to observe the ballot correction process. A printing error by the vendor Clackamas County used to print ballots resulted in a large number of ballots with unreadable barcodes, and county elections officials are consulting with the Oregon Elections Division to correct those ballots in a fair and transparent process.
"After consulting with Clackamas County to help them set up their process, it was reassuring to watch it in action," Secretary Fagan said. "We are confident they will report accurate results."
A D V E R T I S E M E N T
A D V E R T I S E M E N T
Clackamas County may be slower to report results on Election Day as a result of the printing error. However, the county has indicated it will certify the results within the statutory deadline.
The Secretary of State expects Oregon to once again have high voter turnout. If past trends hold, turnout will likely be in the low 30 percent range. Out of all the states that have already held primaries in 2022, Oregon will likely end up with the second highest voter turnout. Those states are Texas (17.7%), Indiana (14%), Ohio (20.64%), Nebraska (33.29%) and W. Virginia (22.84%).
Election results will begin reporting after 8 PM tonight on the
Secretary of State's Website
--Staff Reports
| | |
| --- | --- |
| Post Date: 2022-05-17 12:59:20 | Last Update: 2022-05-17 13:19:39 |
Replacement ballots available upon request
T
he United States Postal Service (USPS) recently informed the Multnomah County Elections Division that a USPS blue mail collection box was stolen on Wednesday, May 4, 2022. The USPS box was located at S.E. Reed College Place and S.E. Woodstock Boulevard in Southeast Portland's Eastmoreland neighborhood.
The Postal Service confirmed all mail was removed from the box on May 4, 2022 at 11:35 AM. Any voter who used this USPS mail collection box to mail their ballot on May 4, after that time, should immediately contact Multnomah County Elections at 503-988-VOTE (8683) to check the status of their ballot.
Any Multnomah County voter whose ballot was not received at the Elections office may still request a
replacement ballot
.
You can also contact Multnomah County Elections at 503-988-VOTE (8683) to request a replacement ballot. Multnomah County Elections has offered extended hours leading up to the election.
A D V E R T I S E M E N T
A D V E R T I S E M E N T
Multnomah County voters can also sign up to track their ballot
online
. The Track Your Ballot service lets voters know when their ballot has been sent, received and accepted by the Elections Division.
At least one voter, who used the Eastmoreland mailbox that was reported stolen, alerted the County after they didn't hear from Track Your Ballot one week after they dropped the ballot there. Elections staff confirmed the ballot had not reached the Elections Division and issued a replacement ballot.
The Elections Division has alerted the Secretary of State's Office. This is a developing story.
--Bruce Armstrong
| | |
| --- | --- |
| Post Date: 2022-05-17 09:59:54 | Last Update: 2022-05-17 10:27:05 |
Read More Articles