Oregon has no major types of abortion restrictions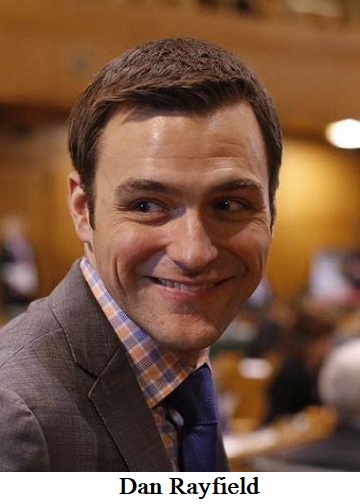 W
hen you hear the words "reproductive health", you may quickly realize that it is just another attempt by leftist revisionists to redefine words, in the name of political correctness. Many Americans are not so easily blind-sided, however, and recognize "reproductive health for being mostly "abortion".
The proposed decision of the U.S. Supreme Court to overturn Roe v. Wade will take federal government out of state decisions on abortion.
Oregon legislative House Speaker Dan Rayfield (D-Corvallis) announced the formation of the Reproductive Health and Access to Care Work Group. It seems not to protect "reproductive health" but to make recommendations on abortion legislation for the 2023 session.
Recommendations may include policy, administrative, and budget proposals to protect, strengthen, and expand equitable access to all forms of reproductive care, gender-affirming care, and quality of care.
Rayfield commented, "It was truly inspiring this past weekend to see thousands of Oregonians take to the streets to protest ongoing attacks against reproductive freedom. Time and again, Oregonians have clearly affirmed their support for making abortion and other care safe and accessible to all. While other states roll back protections and attempt to criminalize health care access, this collaborative process with providers, clinics and elected leaders will make sure Oregon is prepared to support access to care in this changing landscape. We can't be complacent."
"This is an 'all-hands on deck' moment," Oregon Attorney General Ellen Rosenblum said. "Oregon can and must continue to be a leader for reproductive justice. I pledge to work alongside our elected champions and community partners to help keep Oregon a safe and welcoming place for anyone from anywhere who seeks access to abortion care."
M
any Americans would argue that abortion is not "reproductive" anything let alone justice. This play on words is a false narrative intended to distract those getting the abortions from thinking about how they are actually taking a human life.
Oregon's abortion rate is around 12 per 1,000 women. Oregon has no major types of abortion restrictions, such as a waiting period, mandated parental involvement or limitations on publicly funded abortions often found in other states.
The opposite is true with 29 abortion facilities providing publicly funded abortions. The Clinic for Abortion & Reproductive Excellence specializes in late term, third trimester abortions offered to Oregonians.
A D V E R T I S E M E N T
A D V E R T I S E M E N T
When Oregon passed SB 193 in 1969, it was very limited to a physical or mental handicapped baby, conceived by rape, or if the life of the mother was at risk.
In 1983 the bill was repealed allowing unrestricted abortions, even if Roe v. Wade is overturned. In 2017,
HB 3391
, sponsored by Representative Julie Fahey (D-Eugene) passing on party lines, forced insurers to cover abortions and provided public funding making abortion free in Oregon.
To inquire about serving on the work group, you can contact them
via email
.
--Donna Bleiler
| | |
| --- | --- |
| Post Date: 2022-05-19 17:32:37 | Last Update: 2022-05-19 19:10:58 |