Give "HOAP" at the Hygiene Drive this Friday.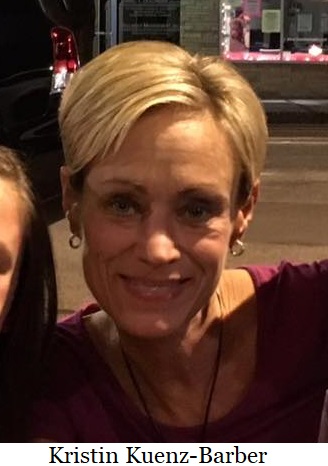 T
he Northwest Human Service's Homeless Outreach and Advocacy Project (HOAP) team members are in dire need of hygiene products to support the unsheltered people who were lost everything after a recent flood at Wallace Marine Park. Community members are invited to give "HOAP" to those who have little by donating hygiene products at East Salem Rotary's club meeting this Friday, May 20, or bringing them to the HOAP Day Center Monday through Friday 9:00 a.m. – 2:00 p.m.
Strategic Partnerships Manager and East Salem Rotary member, Kristin Kuenz-Barber said, "Our outreach team and our HOAP team are incredibly short-staffed right now and they are just focused on keeping people clean, clothed, and de-escalated so they often don't even think to ask me or share with me what their needs are."
The HOAP program provides a hand up by giving homeless individuals the resources, support, and skills they need to transition to stable and healthier lifestyles. Examples of hygiene supplies they supply for unsheltered neighbors include travel-sized:
Shampoo
Toothbrushes & toothpaste
Bars of soap
Feminine hygiene products
Packs of tissues
Bandages
Lip balm
Hand sanitizer
Shaving cream
Razors
Wet wipes
Hairbrush or comb
"Please know that I recognize this is a long shot -- but we don't plan for these things to happen and there is so much need right now. In addition to the environmental issues, the camp in that area has experienced several deaths in the last few months; so, on top of the trauma people already have - now they have grief and a sense of hopelessness to add to their list of challenges," added Kristin.
Rotarians are problem-solvers. Together, we apply our professional experience and personal commitment to tackling our communities' most persistent problems, finding new, effective ways to enhance health, stability, and prosperity across the globe. The East Salem Rotary Foundation has already contributed $500 to kick-start the Fast and Furious Hygiene Supply Drive, and HOAPs you can help too by donating.
A D V E R T I S E M E N T
A D V E R T I S E M E N T
The East Salem Rotary meeting is held at 12:00 p.m. at the Seymour Family Resource Center located 3745 Portland Rd NE, Salem. The HOAP Day Center is located at 694 Church St NE, Salem and the Drop-In Center Hours are Monday through Friday, 9:00 a.m. - 2:00 p.m.
For more information or questions regarding hygiene needs: Email Kristin Kuenz-Barber at kkuenz-barber@nwhumanservices.org
For more information or questions regarding the East Salem Rotary: Email Maureen Casey at Maureen Casey MCasey@ccswv.org
--Staff Reports
| | |
| --- | --- |
| Post Date: 2022-05-17 19:07:30 | Last Update: 2022-05-17 19:24:49 |