On this day, January 28, 2003, Oregon voters defeated a proposed three-year income tax hike designed to forestall $310 million in cuts to schools and social services.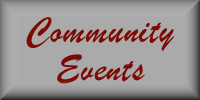 Post an Event

Western Liberty Network Leadership and Activist Training Conference
Saturday, February 4, 2023 at 9:00 am
The year's premiere grassroots activist and leadership conference! Get what you need to be successful in 2023!
Portland Airport Embassy Suites Hotel 7900 NE 82nd Avenue

The Oregon Constitution
Wednesday, February 22, 2023 at 7:00 pm
First of a three part series presented by former State Representative Mike Nearman studying the Oregon Constitution.
The River Church 4675 Portland Rd NE Salem

The Oregon Constitution
Wednesday, March 1, 2023 at 7:00 pm
Second of a three part series presented by former State Representative Mike Nearman studying the Oregon Constitution.
The River Church 4675 Portland Rd NE Salem

The Oregon Constitution
Wednesday, March 8, 2023 at 7:00 pm
Third of a three part series presented by former State Representative Mike Nearman studying the Oregon Constitution.
The River Church 4675 Portland Rd NE Salem

We Are Stronger Together
Monday, March 27, 2023 at 10:00 am
Oregon's Natural Resources & Industries (ONRI) is sponsoring the rally to meet legislators and influencers to bring light on legislation affecting natural resource industries, their families, and their communities. https://onri.us/events
Rally at the State Capitol, Salem.
View All Calendar Events
24/7 services to be provided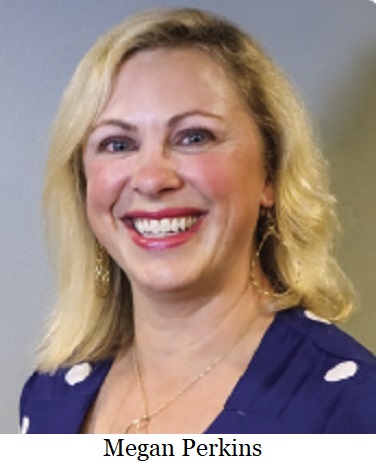 A
t their meeting on November 3rd, Bend City Councilors
supported
a scope of work to design and operate
outdoor shelters
(also referred to as "managed camps") that are intended to provide safe places for people to reside and services to assist residents with transitioning to permanent housing.
The scope of work will be part of a formal request for proposals for service providers interested in operating outdoor shelters in Bend. The request for proposals is expected to be released in mid-November.
"We have community members who need a safe place to call home," said Bend City Councilor Megan Perkins. "They need a place where they can be treated with respect and dignity as they access the services and support they need to transition into stable housing. Outdoor shelters will help us provide that for our community."
As potential sites are identified, the City will work with the highest scoring proposers to match their proposals with the site or sites throughout the City that best fit their proposals.
A
map of City-owned properties that was shared with Council Wednesday is available online
. Before being considered as a potential outdoor shelter site, any of the City-owned properties on the map would need to be reviewed to consider: existing uses on those sites, additional criteria for outdoor shelters and compatibility with submitted proposals. In addition to City-owned properties on the map, there may be other publicly- or privately-owned properties that are geographically dispersed throughout Bend that could be considered.
The scope of work reviewed by Councilors says that outdoor shelters will provide individual shelters and 24-hour on-site management seven days a week. They would also have full fencing with gate access, trash enclosures, a pet relief area, and office space for on-site management.
A D V E R T I S E M E N T

A D V E R T I S E M E N T
The scope of work for operating the outdoor shelter also includes providing essential services and supportive services, including but not limited to:
Restrooms and showers (may be via portable units or mobile service)
Daily food service
Storage for personal belongings
Trash removal
Mail services
Case management services
Coordination of resources towards permanent housing
Healthcare, health screening, and/or health benefit enrollment
The scope of work also requires a Comprehensive Management Plan. The plan will address the safety of clients, the neighborhood and the outdoor shelter site. It will also include outreach plans for shelter residents and the surrounding neighborhood.
"City Council has set a clear goal of serving some of our most vulnerable community members by providing more of the shelter space that we desperately need," said Bend City Councilor Melanie Kebler. "Now is the time for the Bend community to support our unhoused neighbors with outdoor shelter solutions that have been proven successful in other cities."
Councilors also expressed interest in fast-tracking a Safe Parking program site and other support services on City-owned land in Juniper Ridge.
According to the
January 2021 point in time count
, there are 1,099 adults and children experiencing homelessness in Central Oregon.
--Ben Fisher
| | |
| --- | --- |
| Post Date: 2021-11-07 09:45:36 | Last Update: 2021-11-07 10:10:11 |
Where is Constitutional Equality?
D
id you know that Oregon Department of Education is proposing administrative rules on how to talk about someone's hair? It's the Crown Act Administrative Rules adopting
HB 2935
sponsored by Representative Janelle Bynum (D-Clackamas), Senator Lew Frederick (D-Portland) and Senator James Manning Jr (D-Eugene).
The rule is aimed at limiting discrimination and establishing equity focused policies. OAR 581-021-0045 and 0046. Section (1) (d) is practically a direct quote from HB 2935, Section 1 (10) that reads: "Protective hairstyle" means a hairstyle, hair color, or manner of wearing hair that includes, but is not limited to, locs, twists, and braids, regardless of whether the braids are created with extensions or styled with adornments."
The Rule also defines "Race" to include "physical characteristics that are historically associated with race, that includes, but is not limited to, any natural hair, hair texture, hair type, or protective hairstyle associated with race." This definition is in HB 2935, Section 3, however, what isn't there and questionable whether it is constitutional, is the application only to protected classes of " Black, African American, American Indian, Alaska Native, Asian, Native Hawaiian, Pacific Islander, other protected class races, and multiracial individuals."
It could almost be laughable, except that dress code and policies are also extended to not have disproportionate, no matter how slight, adverse impact on members of a protected class, including age, disability, national origin, race, color, marital status, religion, sex, sexual orientation, or gender identity, to a greater extent than the policy impacts persons generally.
Incorporated in the Crown Act rules, but not part of the Act, is
HB 3041
on gender identity sponsored by Representative Karin Power (D-Milwaukie) and Senator Kate Lieber (D-Beaverton). Sexual orientation carves out "gender identity" with its own definition meaning an individual's gender-related identity, appearance, expression or behavior, regardless of whether the identity, appearance, expression, or behavior differs from that associated with the gender assigned to the individual at birth. Separating self-assigned gender identity from sexual preferences has the effect of separating the desired gender of an individual as not being defined by their sexual orientation. The Bill and now the Rule does not provide any new protections to the 2007 Oregon Equality Act. It simply gives LGBTQ clarity that they regard as important.
A D V E R T I S E M E N T

A D V E R T I S E M E N T
The entire rule applies to school districts, and a new section applies the same rule to agreements entered into with voluntary organizations. It seems to be aimed at "white" student behaviors and speech, as if the schools do not teach behavior manners and social graces the minute they enter school. What about these rules should not apply to every child equally?
By identifying policies that segregate, it saps the life out of education with a negative message to everyone. Teachers and coaches are always looking for fault or get sanctioned, "white" students are intimidated, while minorities sharpen their sensitivities. It can't be denied that there has been some discrimination against people based on hairstyle or race, but it seems we may now have a school system that cares more about discriminating against dread locks than educating students to be successful.
With so much light on discrimination, especially when protests broke out turning to riots, legislative sessions turned into special sessions to address minority issues. You'd think that all that attention, there would be some improvements in the last four years. Still testimony that moved legislation on hairstyles sites cases and data prior to 2017.
"Equity" policies are re-inviting the wedge of segregation. The rule imposes discord by a notification they call a survey that encourages whistleblowing. School districts are to "Perform an annual survey of students and their parents to understand and respond to potential violations of equity focused policies adopted under this rule or violations of OAR 581-021-0045, 581-021-0046, or 581-021-0047."
Apart from content, it is sad and laughable how poorly the rule is written. And we wonder why our students rank so poorly. Attend the Administrative Rules Hearing on November 23, 2021, at 10:00 a.m. Information on providing public comment is available on the
State Board webpage
. Submit your comments in writing to the
ODE Rules Coordinator
.
--Donna Bleiler
| | |
| --- | --- |
| Post Date: 2021-11-07 08:46:00 | Last Update: 2021-11-07 09:11:28 |
20 Oregon communities to receive funding
B
usiness Oregon
has selected
20 Oregon communities to receive a total of approximately $1,609,200 in funding from the Rural Opportunity Initiative (ROI) program.
The
Rural Opportunity Initiative (ROI)
is Business Oregon's strategic effort to empower rural communities to support entrepreneurs and small business growth. That support comes through financing, innovative partnerships, network expansion, capacity support, and access to business development resources. The ROI's goal is allegedly to strengthen entrepreneurial ecosystems within and across Oregon's rural communities with a particular emphasis on diverse populations and low-income households.
Business Oregon claims that the ROI is an investment in the vision of rural communities and aligns with Business Oregon's strategic plan to innovate Oregon's economy, grow local businesses, cultivate rural economic stability, and champion opportunity for underrepresented people.
Business Oregon received many applications and they were allegedly reviewed, discussed, and scored by an evaluation committee prior to a final award decision. Listed below are the 20 selected recipients of 2021 ROI funding with a brief description of each community's project.
A D V E R T I S E M E N T

A D V E R T I S E M E N T
Here are the 2021 ROI Funding Recipients and their supposed functions, as stated by Business Oregon:
A Greater Applegate (AGA)
– AGA will enhance coordination, marketing, and distribution channels within its food and farm system to better integrate farmers, ranchers, and consumers and improve opportunities for entrepreneurs.
Aprovecho
– Aprovecho will engage local stakeholders, assess the regional restoration forestry entrepreneurial ecosystem, and design a Reforestation Forestry Entrepreneurial Boot Camp to prepare enterprising individuals to establish businesses in this emerging field.
Bohemia Food Hub (BFH)
– BFH will continue to support low-barrier access to food-based entrepreneurship for underrepresented people, enhance organizational capacity, and build and strengthen partnerships to improve cohesiveness among resource providers.
CCD Business Development
– CCD will coordinate a streamlined process to help entrepreneurs and small businesses access technical assistance, financial resources, and communication networks while reducing inefficiencies in the ecosystem.
Condon Chamber of Commerce
– Condon Chamber will increase collaboration between 11 frontier communities across three rural counties, map the local ecosystem, and cultivate stakeholder support for a strategic plan for entrepreneur driven economic development.
High Desert Partnership (HDP)
– HDP will continue building the 'Idea to Ownership' pipeline, cultivating opportunities for entrepreneurs in emerging natural resource industries, strengthening culturally specific programs, and developing a place-based branding campaign.
Indy Idea Hub
– Indy Idea Hub will partner with other rural Polk Co. communities to build a cohesive regional ecosystem and provide ongoing entrepreneurial support services, with a particular focus on food-based business recovery and resiliency.
Keep it Local Columbia Co.
– Keep it Local will upgrade its countywide business directory website and provide marketing and web training to small businesses to increase their capture of local consumer spending.
Klamath IDEA
– Klamath IDEA will leverage the infrastructure it has built to increase the number of direct service providers, engage frontier entrepreneurs in the ecosystem, encourage broader community engagement, and strengthen its sustainability.
La Grande
– La Grande will assess opportunities and gaps in its local ecosystem, broaden community engagement and stakeholder support, and enhance existing programming and resources for entrepreneurs.
Economic Development Alliance of Lincoln Co.
– EDA Lincoln Co. will create a coalition of partners to build the ecosystem 'scaffolding,' including growing entrepreneurial networks and providing technical assistance and other resources with a specific focus on food sector businesses.
Launch Pad Baker (LPB)
– LPB will solidify its placed-based entrepreneurial ecosystem by completing its online business wayfinding system, increase staff capacity for direct entrepreneurial support, and hire a social media navigator to offer additional, high-demand, resources to the community.
Maupin Works
– Maupin Works will launch an entrepreneurial hub, offering co-working space, community building events, and co-located resources to small businesses and entrepreneurs in South Wasco Co.
Mid-Columbia Economic Development District (MCEDD)
– MCEDD will continue to expand its ecosystem mapping efforts, increase connectivity and accessibility to small business resources, and develop an inclusive entrepreneurial culture that is welcoming to all members of the community.
Mid-Valley Partnership
– The eight-city Mid-Valley Partnership will contract with RAIN to enhance the local ecosystem using a Venture Catalyst and Entrepreneur-in-Community to connect entrepreneurs to the people, programs, physical assets, and capital they need to start and grow businesses.
NE Oregon Economic Development District (NEOEDD)
– NEOEDD will continue supporting entrepreneurs with business resources, convene entrepreneurs to identify needs, and assess the viability of adopting a countywide Main Street organization.
North Marion Co. Partnership – North Marion Co. Partners will assess the region's ecosystem with a particular emphasis on Spanish- and Russian-speaking entrepreneurs, develop an action plan, and build stakeholder support for entrepreneur-led economic development.
Reedsport
– Reedsport will work with public and private partners to assess its local ecosystem, develop an entrepreneur-driven strategic plan, and prepare to launch a place-based hub to support new and existing small businesses.
Tillamook Coast Visitors Association (TCVA)
– TCVA will build upon its support for small farmers, fishers, and other food-based entrepreneurs while developing a business plan and implementation strategy for creating a Food Innovation Hub.
Veneta
– Veneta will support value-added, food-based entrepreneurship by investing in a new culinary lab and providing business coaching and mentorship, as well as access to markets and events to stimulate demand for local products.
B
usiness Oregon says to address capacity issues, the ROI aims to provide each community access to a program consultant to support their entrepreneurial ecosystem building goals.
Business Oregon says they will be developing Regional Innovation Hubs over the next couple of years to propel region-specific innovation and entrepreneurshipand that those Hubs will be focused on supporting traded sector, innovation-based, early stage companies within a regional ecosystem, and will enhance access to resources and technical expertise as well as providing a gateway to other state-funded programs.
Sophorn Cheang is the
Director of Business Oregon
as of March 2021. Prior to that, Cheang served as the Director of the Office of Diversity, Equity, and Inclusion for Governor Kate Brown. Cheang also co-coordinated the Governor's Racial Justice Council.
--Ben Fisher
| | |
| --- | --- |
| Post Date: 2021-11-06 21:20:40 | Last Update: 2021-11-06 22:10:41 |
You may want to check out Eugene Airport as a viable option to traveling I-205
I
f you live in the mid-valley and fly out of Portland or have reason to travel to Washington, your trip will get more expensive and time consuming. What you've heard is true. Congestion pricing is coming to I-5 and I-205. ODOT has two toll projects underway in the Portland metro area -- the
I-205 Toll Project
and the
Regional Mobility Pricing Project
-- to manage traffic on I-205 and I-5 in a way that is equitable and addresses climate change while providing needed funding for critical infrastructure and safety improvements. While separate projects, they update each other. Toll prices will be higher at peak traffic times, a concept known as "variable pricing." Both projects have concluded:
Drivers only pay for what they use.
Tolls help traffic move more smoothly.
Tolls provide a more reliable trip.
Toll prices will not be a surprise.
The Regional Mobility Pricing Project will apply congestion pricing -- using variable-rate tolls -- on all lanes of I-5 and I-205 in the Portland metro area to manage traffic congestion and raise revenue for priority transportation projects.
The I-205 Toll Project will use variable-rate tolls on the Abernethy and Tualatin River Bridges to raise revenue to complete the I-205 Improvement Project and manage congestion. Toll revenue is needed to complete construction of the remaining phases of the I-205 Improvement Project, designed to address the bottleneck caused by the last remaining two-lane section of I-205. Without the completion, it is believed that diversion to local streets will increase when the interstate has stop-and-go traffic.
O
DOT has worked with the community since 2017 to design the project and received support for construction. ODOT completed the environmental review of the I-205 Improvement Project in 2018. Construction is estimated to cost about $700 million. Over the past three years, ODOT explored state and federal funding sources and determined other funding, even from the $5.3 billion Transportation Infrastructure Bill is not available to complete the project.
If you live in mid-valley, you may want to check out Eugene Airport as a viable option to traveling I-205, especially if you can travel during the week and are a little flexible on days. The costs are very comparable with Portland without the hassle of tolls along I-205. Another influencing factor is that Portland airport
lost paramedics and firefighters
due to the mandates. The more Eugene Airport is utilized, the more flights can be scheduled. It could mean a downward trend for Portland to relieve traffic congestion.
Oregon Department of Transportation will hold Regional Mobility Pricing Project workshops focused on finding solutions to managing congestion in a way that is equitable and addresses climate change while providing needed funding for critical infrastructure and safety improvements. A workshop is scheduled for November 9 and 10 that will be available to livestream and participate in an online survey throughout the meeting.
--Donna Bleiler
| | |
| --- | --- |
| Post Date: 2021-11-06 20:58:07 | Last Update: 2021-11-06 22:15:16 |
They have consistently prioritized students over a failing education system
T
he Senate Republican Caucus came together in unison to fight for Oregon's students and parents. The
Education Freedom Pledge
, put together by the non-partisan
American Federation for Children
, promotes policies that support educational opportunities and parental rights in education, including having their voices heard at school board meetings.
"Senate Republicans are unified in our support of parents and students in education," said Senate Republican Leader Tim Knopp (R-Bend). "Education is about them and their needs – not the government. All students, regardless of ZIP code, should have access to a learning environment that works for them. Parents should have a say in how their children are taught. That is not controversial, and as a caucus, we won't shy away from advocating for bold, real education reform in Oregon."
Senate Republicans were the first legislators in Oregon to publicly sign the pledge. As a caucus, they have consistently introduced legislation to prioritize students over a failing education system in Oregon.
A D V E R T I S E M E N T

A D V E R T I S E M E N T
Last session, Senate Republicans introduced legislation to increase the number of students who legally could attend virtual charter schools, in addition to a suite of other school choice measures. They voted to abolish school district boundaries, which would allow children to choose any public school in the state that best meets their needs.
The pledge is one simple paragraph. It reads:
"I pledge to support policies that promote parental rights in education and educational freedom. This includes the right of parents to voice their opinions at school board meetings and to take their children's taxpayer-funded education dollars to the education providers of their choosing - whether it be a public, private, charter, or home school."
--Staff Reports
| | |
| --- | --- |
| Post Date: 2021-11-05 11:20:29 | Last Update: 2021-11-05 12:15:21 |
"We ensure that communities hit by climate change due to structural racism are not left behind"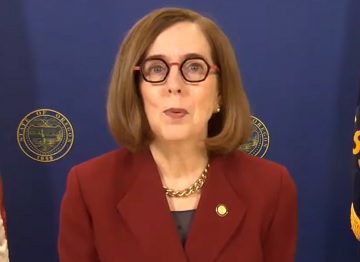 Governor Kate Brown Outlines Goals for 26th United Nations Climate Change Conference of the Parties Governor Kate Brown will travel to Glasgow, Scotland for the 26th United Nations Climate Change Conference of the Parties. In a press release, she said that the reason for her attendance is "to discuss the impacts of climate change on Oregonians, as well as to highlight the actions Oregon has taken to reduce carbon emissions, transition to clean energy, and ensure that Oregonians disproportionately impacted by climate change are not left behind."
"I have been Governor since 2015, and it was about that time that Oregon took a front row seat to climate change," said Governor Brown. "Nearly every year the extreme weather has been worse than the last. We are a warning for the rest of the world.
"We must continue to move urgently and with focus -- and we can tackle climate change and grow our economy at the same time. These goals are not mutually exclusive. Oregon is a shining example of how it can be done.
"What is clear is we cannot leave behind our historically underserved communities. In Oregon, we have worked to ensure that our communities hardest hit by climate change due to structural racism and systemic disparities are not left behind.
"Future generations will judge us not on the fact of climate change, but on what we have done to tackle it. The time is now, we can't afford to wait."
In addition to Governor Brown, State Representative Paul Evans (D-Monmouth) is already at the convention. He sent out an email describing the work of the conference.
I'm here with a delegation of U.S. elected officials across the country to show the importance of America leading the world to protect our communities and nation from the climate emergency.


I'm writing to you because next week we will deliver a letter from more than 350 state and local elected officials from dozens of states calling for a federal climate emergency declaration and plan.

For the health, security, and prosperity of Oregon, our country, and our planet, we must take urgent action to address the climate crisis.

Congress passing the Build Back Better Act and President Biden declaring a Climate Emergency is a vital first step to address what President Biden described as an "existential threat" at COP26 and Prime Minister Boris Johnson described as an imminent danger that is "one minute to midnight."
Both officials are attending at taxpayer expense.
--Staff Reports
| | |
| --- | --- |
| Post Date: 2021-11-05 10:54:52 | Last Update: 2021-11-05 11:20:29 |
Does flagrant political indoctrination belong in the classroom?
T
he teachers' union for the Newberg School District, the Newberg Education Association has filed a
lawsuit
against the school district claiming that the banning of Black Lives Matter and Pride flags has violated teachers' rights of self-expression as described in the Oregon and US Constitutions.
The suit names the school district and the School Board members who personally participated in the adoption of the resolution at issue in this case, David Brown, Brian Shannon, Renee Powell, and Trever DeHart.
According to the complaint, filed in Yamhill County Circuit Court:
On or about August 10, 2021, at the next District Board meeting, Board members and individual defendants Brown, Shannon, DeHart, and Powell voted to: "direct the Superintendent to remove all Black Lives Matter (a.k.a. BLM) signs, flags, placards, apparel, buttons, and all other modes of display, and all instances of the symbol known as the Pride flag from District facilities immediately, and direct the Policy Committee to draft policy language prohibiting the display of political signs, flags, apparel, buttons, and placards, and all other modes of
display from District facilities, with the sole exception of the American flag and the Oregon state flag, with exemptions as it sees proper. The language contained in this directive shall only apply to District staff and faculty while in the performance of their official duties as District employees." District Superintendent Joe Morelock indicated that he would need guidance from legal counsel before implementing the directive.
The teachers' union sets up the complaint by describing the political landscape.
In May of 2020, the killing of George Floyd by police, caught on video, sparked outrage throughout the country, prompting many, despite the COVID-19 pandemic, to take to the streets in protest and to issue public statements both acknowledging the harm caused by systemic racism and calling for the education necessary to combat racism in all its forms. Statements acknowledging the public importance of the issue were published not just by private corporate entities, but also by public agencies, including the Oregon Supreme Court.
The complaint asserts that teachers "displayed BLM posters and Pride flags, and/or other paraphernalia without disruption to the education environment and in support of and in solidarity with fellow teachers and students who are Black and/or Lesbian, Gay, Bisexual, Transgender, Queer, Intersex, Asexual, Questioning ("LGBTQIA+)."
In the complaint, the plaintiffs maintain that the policy violates their rights under Article I, Sections 8 and 20 of the Oregon Constitution and the due process clause of the 14th Amendment to the US Constitution.
A D V E R T I S E M E N T

A D V E R T I S E M E N T
Article 1, Section 8 is the free speech guarantee of the Oregon Constitution. It says, "No law shall be passed restraining the free expression of opinion, or restricting the right to speak, write, or print freely on any subject whatever; but every person shall be responsible for the abuse of this right."
Article 1, Section 20 is the equality guarantee of the Oregon Constitution. It says "No law shall be passed granting to any citizen or class of citizens privileges, or immunities, which, upon the same terms, shall not equally belong to all citizens." For some, this allegation is interesting and ironic, as many of the objectionable issues involve violations of equality -- favoring minority and non-traditional gender identity students over others.
According to the complaint:
The District policy prohibiting plaintiff Association members from "hang[ing], post[ing], erect[ing], or otherwise display[ing] any posters, signs, flags, banners, pictures or other digital or physical image that depicts support or opposition relating to a political, quasi-political, or controversial topic," is vague and overbroad in its scope, leaving Association members without guidance as to what speech is prohibited and potentially a violation of District policy leading to potential discipline by the District and/or their licensing through the Teacher Standards and Practices Commission ("TSPC") in violation of the Fourteenth Amendment guarantee of due process of law.
If nothing else, this suit will shine a light on public schools and make a statement about whether they exist for the students or for the teachers and whether flagrant political indoctrination belongs in the classroom.
--Staff Reports
| | |
| --- | --- |
| Post Date: 2021-11-05 10:09:53 | Last Update: 2021-11-05 10:54:52 |
Democrats bumble juvenile crime policy during a crime wave
I
t started in 2019 -- a session where if one didn't know any better, they might think that the criminals had some powerful lobbyists. Among other bills, the legislature passed
SB 1008
including sentence reductions for some juvenile crimes, which -- under Measure 11, the mandatory sentencing rule -- required a two-thirds majority to pass.
Though Democrat Betsy Johnson (D-Scappoose) voted against it, two Senate Republicans -- Dennis Linthicum (R-Klamath Falls) and Dallas Heard (R-Winston) voted for it, passing it with exactly two-thirds.
It needed all the Democrat votes plus two Republican votes to pass the House. In the end, four House Republicans joined the Democrat caucus -- Representatives Lynn Findley (R-Vale), E. Werner Reschke(R-Klamath Falls), Greg Smith (R-Heppner) and David Brock Smith (R-Port Orford).
It was widely understood that the bill was not retroactive. Testimony on the floor of the House assured that. Even Representative David Brock Smith issued a vote explanation following his yes vote, noting that the bill "is not retroactive, applies only to sentences imposed after January 1, 2020, and no currently incarcerated youth offenders will be released by its passage."
The Oregon District Attorneys' Association begged for a no vote, saying,
"SB 1008 makes sweeping changes to Oregon's juvenile justice system, including removing mandatory sentences for 15, 16, and 17 year-olds who hurt others with guns, commit violet rape, and commit aggravated murder.

While ODAA agrees that Oregon's juvenile justice system needs improvement, overriding a ballot initiative with a legislative super-majority is not the answer. Legislative amendments to a criminal justice ballot initiative...
Override the express will of Oregonians
Subjects the entire ballot measure to future simple-majority amendments
Fail to address Oregon's juvenile justice problems, such as disproportionate minority contact and public safety.
Recently, Governor Brown announced her intention to commute the sentences of several Measure 11 felons -- most now adults -- who were sentenced under the old Measure 11 sentences for violent crimes as youths a move that many read as contradicting the promise that SB 1008 would not be retroactive.
This week Governor Brown's commutation list for prison sentences was made available to the media before victims were notified, prioritizing violent offenders and harming victims and their families.
House Republican Leader Christine Drazan (R-Canby) released the following statement in response to Governor Kate Brown's commutation of sentences:
"The Governor continues to abuse executive power and is now minimizing the voices of victims. Voters passed Measure 11 to give victims of violent crimes the security of justice and safety with truth in sentencing. The Governor is circumventing voters and the Legislature to clear the path for these violent offenders to be released, despite the trauma it causes victims and their families as they're forced to relive these crimes."
The Department of Corrections said it has identified a total of 248 people who meet the governor's criteria for commutation.
--Staff Reports
| | |
| --- | --- |
| Post Date: 2021-11-04 20:45:01 | Last Update: 2021-11-04 20:58:07 |
Low income and communities of color will be prioritized
O
regon Health Authority (OHA) is offering free domestic well water testing to about 2,000 households affected by wildfire that rely on wells for drinking water.
The Oregon Legislature allocated funds for free well testing in response to the devastating wildfires of 2020. Many communities and households were still digging out from ash and debris when the original program's funding expired in June 2021.
Oregon Health Authority states that people with low income and communities of color will be prioritized.
Well users whose properties were affected by wildfires can find steps needed to access the funds, which became available Nov. 1st. Well owners will find guidance on how to assess damage, take action to protect their well, and test their well water to confirm it is safe to drink.
Curtis Cude, manager of the Oregon Health Authority's Domestic Well Safety Program, urges well owners to "follow recommendations in the well damage assessment."
"Make sure you know what work you are authorized to do and when you need to hire a licensed professional," Cude said.
A D V E R T I S E M E N T

A D V E R T I S E M E N T
Actions may include:
Repair and replace damaged well components.
Re-pressurize and refill the well.
Flush water lines.
Treat the well for microbial contaminants.
Test (apply for free testing).
OHA will provide testing vouchers to well users through May 15, 2023. To ensure that all 2020 wildfire-affected domestic well users can receive free testing, OHA can offer one voucher per affected well.
Well users can select from a list of approved environmental laboratories in Oregon that will honor the vouchers for testing services. The tests will look for presence of bacteria, nitrates, arsenic, lead and chemicals that are hazardous by-products of fire.
Applications can be found
online
.
--Ben Fisher
| | |
| --- | --- |
| Post Date: 2021-11-04 16:34:41 | Last Update: 2021-11-04 16:48:45 |
"It is completely normal for parents and kids to have questions about vaccines"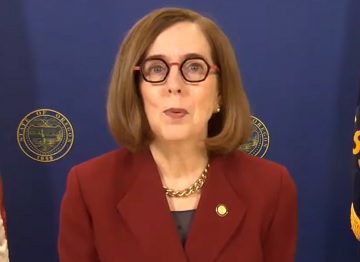 I
n the wake of CDC suddenly changing the definition of vaccine, Governor Brown endorses the Western States Scientific Safety Review Workgroup's conclusion to vaccinate 5- to 11-year-olds. In an effort to change how we understand the concept of vaccines, the CDC changed their definition to "A preparation that is used to stimulate the body's immune response against diseases." Previously, it read, "A product that stimulates a person's immune system to produce immunity to a specific disease, protecting the person from that disease." It is no longer a preventative but a stimulating agent that doesn't produce immunity.
Governor Brown ignored these implications in her announcement. "This is great news for Oregon children, parents, and families. Vaccination is the best tool we have to protect ourselves and our loved ones. With today's review by leading doctors, pediatricians, and health experts, Oregon parents and children can be confident in the safety and effectiveness of the Pfizer-BioNTech vaccine for 5-to-11-year-olds. It is completely normal for parents and kids to have questions about vaccines -- I urge you to reach out to your family doctor, health care provider, or pharmacist and get your questions answered today."
The Western States Scientific Safety Review Workgroup is made up of 18 medical personnel from four states: 12 from California and two from Nevada, Oregon and Washington. The workgroup was formed to review the federal process for recommendations to ensure safety of the COVID-19 vaccinations. They independently review the safety and efficacy of any vaccine approved by the FDA for distribution.
Governor Kate Brown said, "The independent review conducted by this panel of doctors, scientists, and health experts will ensure that a safe and effective COVID-19 vaccine is available to everyone, especially communities that have been disproportionately impacted by this disease."
A D V E R T I S E M E N T

A D V E R T I S E M E N T
In the
November 3 report
, the workgroup concluded that a thorough review of the evidence presented to the FDA by Pfizer from their clinical trial in children ages 5-11 years of age was 90% safe for that age group, and therefore, they deem it safe. How did they come to that conclusion?
The Workgroup carefully assessed the safety data for the vaccine, including the absence of any severe adverse events among vaccine recipients in the clinical trial. Reactions were mild, self-limited, similar to those seen in adolescents and adults and with other vaccines routinely recommended for children and were less common in those ages 5-11 years than in those 16-25 years. Based on the substantial experience in older children and adolescents, the Workgroup concluded that the risk of myocarditis following receipt of the lower dose vaccine in children 5-11 years of age is likely to be low. How likely?
Pfizer's
website
says, "The landmark Pfizer-BioNTech Phase 3 clinical trial began in late July 2020, recruiting participants aged 12 and over. Close to three thousand participants were adolescents: 2,259 participants were between the ages of 12-15 and 754 participants were 16 and 17 years old. In March 2021, Pfizer and BioNTech dosed the first healthy children in a global Phase 1/2/3 continuous study to learn if the vaccine can produce an immune response against COVID-19, and if it is safe, in children aged 6 months to 11 years." It appears they never did tests on children under 12, but if they did, however many healthy children they tested, it was only a six-month study.
O
regon is one of a few states that is below 10% likelihood that your kids will get COVID-19, and since September the cases have been dropping for kids nationwide, according to NBC News. Those getting COVID-19 have reported flu-like symptoms. Governor Brown would have you think otherwise.
"The Workgroup concluded the vaccine is safe and effective in this age group, because substantial numbers of children of this age remain at risk of COVID-19 illness and its complications, including hospitalization and death, the Workgroup is confident that the benefits of this vaccine for children ages 5-11 years substantially outweigh any known or likely risks. Therefore, the Workgroup supports its use under Emergency Use Authorization (EUA) as a two-dose series of 10 μg per dose given three weeks apart."
The take away is verification that 17 out of 18 medical professionals on the workforce can read FDA documents. It is baffling why these four state governors question the FDA findings when the workforce looks no deeper than the FDA, and then publishes uncommittable recommendations.
--Staff Reports
| | |
| --- | --- |
| Post Date: 2021-11-03 18:51:10 | Last Update: 2021-11-03 21:20:08 |
It depends on the event
T
he two Rose Quarter venues -- both the Moda Center and the Veterans Memorial Coliseum -- home to the Portland Trailblazers basketball team of the NBA and the Portland Winterhawks of the Canadian Hockey League -- has differing policies requiring proof of vaccination to attend some events, including some concerts. For instance, an upcoming Andrea Bocelli concert
describes these requirements
:
Rose Quarter requires all guests ages 12 and up are required to show proof of vaccination or negative COVID-19 PCR test within 72 hours of the event or a negative lab-based rapid test within 48 hours of the event.
Acceptable as proof of vaccination:
A CDC-issued vaccination card including the name of the person vaccinated, the type of vaccination provided and the date that the last dose was administered.
A digital or printed photo of a CDC-issued vaccination card.
Acceptable as proof of a negative COVID-19 PCR or lab-based rapid test:
Digital or printed photo of negative COVID-19 PCR test that includes name of ticketed fan.
Digital or printed photo of negative rapid test result with date/time stamp and name of ticketed fan.
The Ticketmaster link for Blazer basketball games has a notice which reads: "The Event Organizer is requiring proof of a negative test or COVID-19 vaccination to attend this event. Please check their website for details."
The Portland Winterhawks hockey team does not seem to require vaccines.
--Staff Reports
| | |
| --- | --- |
| Post Date: 2021-11-03 11:03:22 | Last Update: 2021-11-03 10:40:51 |
Look for legislation in the 2022
G
overnor Kate Brown -- trained as an environmental lawyer -- has announced that nearly ten months of negotiations between private forestry representatives, small forestland owners, conservation leaders, and fishing organizations has resulted in a historic proposal for new regulations on over 10 million acres of forestland in Oregon. The proposal seeks to meet the federal standards for a statewide Habitat Conservation Plan. The changes to the Forest Practices Act agreed to by the parties will be brought before the Legislature.
In 2019, environmental groups created pressure by filing three ballot measures each of which increased the regulatory scope of the Oregon Forest Practices Act.
IP 35
increased regulations on logging and aerial spraying near waterways.
IP 36
and
IP 37
each increased regulations on clearcuts and made changes to the Oregon Board of Forestry. These ballot measures brought the timber industry to the table and talks resulted in an
agreement between environmentalists and the timber industry
which resulted in the Oregon Legislature passed
SB 1602
during the first special session of 2020.
Governor Brown made this statement:
"Today's historic agreement is a perfect example of the Oregon Way -- coming together at the table to find common ground, to the mutual benefit of us all," said Governor Brown. "Together, this agreement will help to ensure that Oregon continues to have healthy forests, fish, and wildlife, as well as economic growth for our forest industry and rural communities, for generations to come. I would like to thank everyone involved for their role in making this agreement a reality today."
The parties agreed on a framework for:
Riparian buffers for streams, rivers, and bodies of water;
Steep slopes protection to minimize erosion and protect habitat;
An approach moving forward to improve forest roads; and
A path forward to make adjustments and adaptation to forest practices in the future.
O
n January 12, the parties began a series of meetings in which they discussed proposed changes to forest practices, pursuing a statewide Habitat Conservation Plan from federal agencies for threatened and endangered species, which would provide more regulatory certainty for landowners and long-term conservation benefits to designated wildlife species. The parties worked intensively throughout the year towards formalizing an agreement to bring before the Legislature.
Legislation will be brought forward to the Oregon Legislature to solidify the Private Forest Accords in statute. The State will bring forward the proposal for consideration by NOAA Fisheries and the US Fish and Wildlife Service as a Habitat Conservation Plan.
These deals come at a time when
lumber prices are at historic highs
and housing availability is in crisis, and these regulations will surely put more pressure on these factors.
--Staff Reports
| | |
| --- | --- |
| Post Date: 2021-11-03 10:40:04 | Last Update: 2021-11-03 10:25:17 |
Read More Articles