On this day, September 22, 2001, Katie Harman, Miss Oregon, was crowned Miss America for 2002.
Want to give parents the option of 100 percent in-person learning
Oregon House Republicans have announced their support for $9.6 billion to fully fund schools. This amount was requested by the state's education leaders to support the 2021-2022 school year and will contribute to fully reopening Oregon schools for in-person learning by the fall.
"We have to get our kids back in the classroom for full in-person learning. Fully funding their education is part of making that happen," said House Republican Leader Christine Drazan (R-Canby.) "They have suffered enough mental health setbacks and learning losses with virtual and hybrid school. We made a commitment last week that will let families and students choose full in-person learning by the fall, and this week we're committing to fully funding our schools so we can accomplish that goal."
Teachers from around the state have asked their legislators to fully fund schools next year, including Elaine Poole from Canby: "Our students are dependent on your support to make sure that they can return to schools that have the resources that give them an opportunity moving forward."
Submitted testimonies on
SB 5514
from school administrators, the statewide teachers union and other education supporters say that anything less than a $9.6 billion state school fund will force school districts to make layoffs and other cuts.
The push from House Republicans comes a week after announcing
HB 3399
, a bipartisan, bicameral bill that would reopen Oregon's schools to give parents the option of 100 percent in-person learning by the 2021-2022 school year.
--Staff Reports
| | |
| --- | --- |
| Post Date: 2021-05-12 09:53:03 | Last Update: 2021-05-12 16:27:39 |
"We assume risk every time we get behind the wheel of a car"
Unelected bureaucrats employed with Oregon's Occupational Safety and Health Administration have
decided to make face masks permanent indefinitely
.
Sen. Dennis Linthicum (R-Klamath Falls) issued a statement:
"Bureaucrats have no authority to create laws, yet Gov. Brown is using OSHA to infringe on Oregonians' constitutional rights through its Orwellian-style permanent mask rule for employers. In pursuit of political power, the regulatory tyrants at OSHA have abused their rightful duty and have harmed free enterprise, business opportunity, and social flourishing within our communities.
"The rule forces employers to require masks until OSHA says otherwise, even as other states across the nation are ditching masks all together. This is nothing but willful misconduct by Gov. Brown.
"Gov. Brown's administration falsely believes that Oregon will continue to grow despite the absurdity of a permanent mask rule and the costs associated with Oregon's ever-expanding bureaucratic bloat. It is obvious she hopes to 'buy off' Oregonians with the $2.6 billion coming hot off the Biden administration's monetary printing presses. Yet, this long-term debt-fueled, command-and-control Ponzi scheme will fail Americans with distortions in pricing, massive malinvestment, government inefficiency, and monumental economic waste. The government and the wealthy will walk away unscathed while hard-working Oregonians will be forced to abdicate their freedom for government control.
"Unquestioned until now, both common sense and the courts have upheld that human life contains an 'assumption of risk,' a fact that OSHA cannot override and ignore, regardless of the unlimited power it has been given by Gov. Brown.
"We assume risk every time we get behind the wheel of a car, cross the street, or go out in public. Unfortunately, we live in a time where many Americans are willingly giving away their freedom, and with it the ability to make risk assessments in everyday tasks, in favor of a false sense of security from the government.
"Voluntary behavior is always better than what we are witnessing today, where an unelected and unaccountable regime is punishing every violation and pursuing minor public health violations as larger opportunities to illicit fines and close businesses."
--Staff Reports
| | |
| --- | --- |
| Post Date: 2021-05-12 09:40:11 | |
She's now an expert on federal energy policy
After 25 years in the Legislature, Senator Ginny Burdick (D-Portland) is now an expert on federal energy policy. Burdick was recently nominated by Governor Brown to the Northwest Power and Conservation Council.
While serving a three-year term, she will make a comfortable $142,848/year. After one term, taxpayers will quintuple her PERS benefits and pay her over $66,000 per year in retirement.
Today, Senator Burdick cast the deciding vote for her own nomination in the Senate Rules Committee. After Republicans asked to vote on Senator Burdick and one other appointee separately to avoid voting against a bevy of qualified individuals, Democrats continued with an en bloc vote, which is a singular vote for nearly 100 nominations.
The nomination will now move to the Senate floor where Republican Leader Fred Girod (R-Lyons) will vote against her nomination again. He released the following statement:
"I have not voted for these kinds of golden parachutes in the past, and I won't start now. These kinds of political favors destroy faith in our democracy and expose the corruption in our politics. I will enthusiastically vote against her nomination on the Senate floor."
--Staff Reports
| | |
| --- | --- |
| Post Date: 2021-05-11 16:23:00 | |
Governor's announcement has big impact for local economy and jobs
Governor Kate Brown has announced to the Lake County Prison Committee that she has decided not to close the Warner Creek Correctional Facility.
More than 100 Lake County residents work at the correctional facility and have family members that work in the local schools, businesses and county offices. Closing the facility would have displaced hundreds of residents who would need to find new jobs elsewhere.
"I want to thank Governor Brown for making the right call by keeping the Warner Creek Correctional Facility open," said Representative E. Werner Reschke (R-Klamath Falls,) a vocal supporter of keeping the facility open. "This was a group effort and will be a relief for the people who rely on these family-wage jobs with good healthcare."
​​Warner Creek Correctional Facility is a minimum-security facility located four miles northwest of Lakeview. WCCF opened in September 2005. It received the State Energy Efficiency Design award in May 2008 for its progress in design efficiency. The most energy efficient element at WCCF is the use of geothermal energy, providing 100 percent of the hot water to the facility.
--Staff Reports
| | |
| --- | --- |
| Post Date: 2021-05-11 15:47:19 | Last Update: 2021-05-11 15:59:31 |
The topics were permanent COVID-19 mask mandate and business restrictions
The Oregon Occupational Safety and Health Administration recently extended its COVID-19 rule permanently with no specified end date and no oversight from the elected officials they are accountable to.
OSHA chose to enact the permanent rule before a scheduled Legislative hearing to review their decision. The administrative body's leaders declined to attend to answer questions about the new business restrictions.
In response to a letter from Senators and Representatives asking the agency to suspend adoption of the COVID-19 rule until legislative review, OSHA's Director stated that they have broad authority to place these restrictions on Oregon businesses with no specified end date.
"This is the opposite direction of where we should be headed," said House Republican Leader Christine Drazan (R-Canby). "In light of vaccines, improved PPE supply for hospitals and more, we should be giving businesses more breathing room. Instead, this administrative body has demonstrated that it does not believe it is accountable to the people of Oregon."
Oregonians are concerned that the adoption of this flawed rule indefinitely will punish businesses without adequate scientific data to suggest that it has an impact on preventing COVID-19 transmissions. However, there is no opportunity for businesses and employees to have true input without oversight from their elected officials.
The following questions were left unanswered during the committee hearing because OSHA's leaders did not appear before lawmakers:
How were these Permanent Rules developed?
Did the advisory committee which was involved consider the impact of vaccines in developing the Permanent Rules? If not, why not?
What current guidance, science and vaccination data did OR-OSHA take into account prior to adopting the Permanent Rules?
What is the reasoning behind OR-OSHA's determination to keep these rules in place after the vaccine is widely available to all who wish to get it?
During the committee hearing, Representative Bill Post (R-Keizer) expressed his dissatisfaction at OSHA's lack of attendance.
--Staff Reports
| | |
| --- | --- |
| Post Date: 2021-05-11 09:29:18 | Last Update: 2021-05-12 12:33:38 |
The bill is simple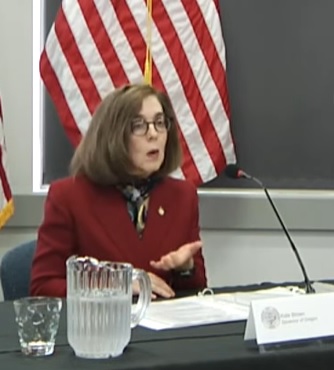 Oregon is now on it's 7th extension of Governor Brown's Executive Order on the COVID-19 State of Emergency and the Governor is giving no indications of an end in sight. The 8th extension, if she does one, will take affect the end June aligning with the end of the Legislative session and would run 60 days through the end of the summer butting right up to the beginning of the 2021-22 school year.
School districts are already well into budget preparation for the 2021-22 school year. The Governor's proposed budget is $9.1B, but in a
Portland Tribune article last month
Libra Forde, chair of the North Clackamas School Board and a member of the Oregon School Boards Association Board of Directors told reporters that "After a year of unfinished education and increased social emotional challenges, investing in our kids is paramount". She was reacting to the legislature consideration of adopting the Governors recommendation which she and others consider $500M underfunded. They have concluded that "just to keep pace on paying the bills over the next two years our schools need $9.6 billion — not the $9.1 billion currently under consideration".
However, what is being left unsaid, is that the Oregon State School Fund budget pales in comparison to the COVID-19 relief funding already received and on its way that is estimated at an additional $1.72 Billion.
Elementary and Secondary School Emergency Relief Fund
(ESSER I) - $121.1 million awarded to Oregon
ESSER II - $499.1 million was awarded to Oregon in January 2021
ESSER III - $1.1 billion will be awarded to Oregon
In addition, not a single school district has stated publicly that they will return to 100% in person full time learning in the fall. After all, how could they make that pledge not knowing what the Governor, the Oregon Department of Education or the Oregon Health Authority will have in place for rules in September?
This week, a bicameral group of legislators is seeking to give those school districts the certainty they need to know that they will be opening in the fall to all students for in person learning and that they need to plan their budgets accordingly. Representative Breese-Iverson (R–Prineville), Boshart Davis (R–Albany), Drazen (R–Canby) and Senator Girod (R–Lyons) introduced
HB 3399
which requires each public school to provide full-time, in-person classroom instruction during 2021-2022 school year, and takes effective July 1, 2021. The bill is simple, it says: Not withstanding any COVID-19 declaration of emergency or any provisions of a COVID-19 emergency rule, each public school in this state must provide full-time, in-person classroom instruction during the 2021-2022 school year.
Takes away the power of Governor Brown's State of Emergency or continued extensions over K-12 education "COVID-19 declaration of emergency means any declaration of a state of emergency related to the COVID-19 pandemic that is issued by the Governor, and any extensions of any declarations".
Takes away the power of the Oregon Department of Education Director, Colt Gill and the Oregon Health Authority Director, Pat Allen, to issue emergency rules or guidance requirements. "COVID-19 emergency rule means an executive order, order of the Superintendent of Public Instruction, declaration, directive or other local, state or federal authorization, policy, statement, guidance, rule or regulation that creates a standard or waives, suspends or modifies otherwise applicable local, state or federal law, regulations or standards regarding the rendering of education services during a COVID-19 declaration of emergency".
Defines what Full-time means, "at a minimum, the number of instructional hours prescribed by the State Board of Education by rule, as in effect on January 1, 2020".
Defines what in-person classroom instruction means, "classroom instruction that is provided by a teacher to students in a common physical location".
Defines School year as "the period beginning July 1 and ending June 30 next following, exclusive of any summer learning programs provided by a public school".
--Terese Humboldt
| | |
| --- | --- |
| Post Date: 2021-05-11 09:08:34 | |
There are already non-discrimination laws in place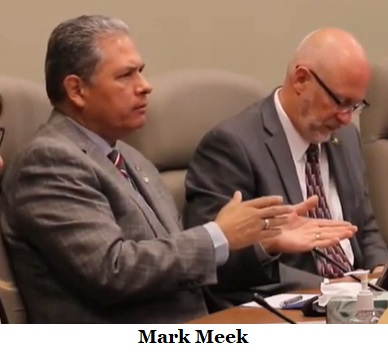 In a competitive housing market, many buyers look for ways to stand out from other prospective buyers. Sometimes that means a buyer making a cash offer or offering above asking price. In an
Oregon Live article
last month, one Portland midcentury modern home for sale had 77 requests for showing the first day it was listed and is now receiving offers $150,000 over asking price.
Another common practice is for a buyer is to write a "love letter" to the seller telling them why they want the house. They tell the buyer such things as how the house is in the school district they want their children to attend, or its within walking distance of the church that they attend. With rock-bottom supply of homes for sale, tugging at the heartstrings of sellers often adds that edge for the buyer.
That buyer's edge, however, may soon be a thing of the past.
HB 2550
introduced by Rep. Meek (D–Gladstone) makes real estate "love letter" illegal. "Buyers making decisions as to who they want to live in their neighborhoods perpetuates racism". Sen. Meek told the committee. He also noted that 60% of Caucasians are homeowners while only 38% of African Americans are homeowners.
The Oregon Food Bank also weighed in on the bill. In written testimony they stated that "Studies have repeatedly shown a strong relationship between owning a home and a lower likelihood of experiencing hunger. The data is clear that homeownership and affordable mortgages allow community members to build assets and manage more predictable housing costs over time, which is especially key for Black and Brown Oregonians who have long faced discriminatory housing policies that make homeownership more difficult and inaccessible.
Senator Andreson (D–Lincoln City) brought up during testimony that there are already non-discrimination laws in place and questioned if this bill is redundant. Indeed, the Federal Fair Housing Act (1968) prohibits discrimination in the sale, rental, and financing of dwellings, and in other housing-related transactions, based on a person's race, color, national origin, religion, sex, familial status, or physical or mental disability. Rep. Meek explained to the committee that there are Federal Fair Housing laws in place but there are really no consequences to them.
However,
HB 2550
does not have any penalties or consequences either. It simply reiterates the Federal Fair Housing Act.
(7) Notwithstanding any other provision of this chapter, a seller's agent shall redact or withhold any communication other than customary documents in a real estate transaction, including photographs, provided by a buyer as necessary to help the seller avoid selecting a buyer based on the buyer's race, color, religion, sex, sexual orientation, national origin, marital status, or familial status as prohibited by the Fair Housing Act (42 U.S.C. 3601 et seq.).
The Oregon Realtors Association registered as neutral on the bill. It has passed the House and has had a public hearing in the Senate Housing and Development Committee.
--Terese Humboldt
| | |
| --- | --- |
| Post Date: 2021-05-11 08:41:10 | Last Update: 2021-05-11 09:08:34 |
Judge Fun to Retire from Bench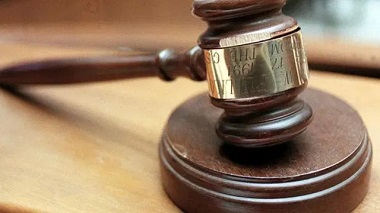 Governor Kate Brown has announced that she is accepting applications for a judicial vacancy on the Washington County Circuit Court created by the
planned retirement of Judge Jim L. Fun
.
The Governor thanked Judge Fun for his dedicated judicial service, and announced that she will fill the position by appointment. Judge Fun's retirement takes effect September 30, 2021.
Interested applicants should mail (no hand delivery) their completed application forms to:
Dustin Buehler
General Counsel, Office of the Governor
900 Court Street NE #254
Salem, OR
97301-4047
Forms must be received by 5:00 p.m. on Wednesday, May 26, 2021. Forms emailed by 5:00 p.m. on the closing date will be considered timely so long as original signed forms postmarked by the closing date are later received.
Governor Brown fills the state's judicial vacancies. She encourages applications from lawyers with a wide variety of backgrounds and experiences.
ORS 3.041 and 3.050 provide that at the time of appointment to the court, the candidate must be a citizen of the United States, a resident of Oregon, and a member of the Oregon State Bar.
SB 977
, recently passed by the Legislature, creates a new requirement. It amends ORS 3.041 and requires that these vacancies must be filled by persons who are residents of or have principal offices in the judicial districts to which they are appointed or adjacent judicial districts.
To receive answers to questions about the appointment process, or to request an interest form, contact Shevaun Gutridge at 503-378-6246 or shevaun.gutridge@oregon.gov.
The judicial interest form is also available
online
.
--Bruce Armstrong
| | |
| --- | --- |
| Post Date: 2021-05-10 15:34:43 | Last Update: 2021-05-10 15:53:49 |
This accounting is done every two years.
Prior to the beginning of each odd-numbered year regular session of the Legislative Assembly, the Legislative Fiscal Office is required to
conduct a study
that reports the preceding two year's administrative costs and the transfer rate of the Oregon State Lottery, in order to determine if additional funds may be made available for public purposes. Lottery's administrative costs as a percentage of revenues for fiscal years 2019 and 2020 were 3.1% and 3.4%, respectively, and actual public purpose transfers averaged 5.9% of direct revenues in the prior two years.
Lottery revenues are generated through traditional, sports betting, and video lottery games. Initially, lottery revenues were dedicated to the creation of jobs and economic development. However, voters have approved subsequent ballot measures adding public education, restoration and protection of Oregon's parks, beaches, watersheds, and native fish and wildlife, veterans, and outdoor school as additional required or authorized uses of lottery revenues.
The Oregon Constitution includes the following dedicated transfers:
Education Stability Fund (18%)
Parks and Natural Resources Fund (15%)
Veterans' Services Fund (1.5%)
Oregon statute establishes the following six dedications of net lottery proceeds:
outdoor school education programs (4%, up to a maximum of $5.5 million per quarter adjusted for inflation),
county economic development programs (2.5% of net video lottery receipts),
gambling addiction treatment programs (1%),
public university sports programs and academic scholarships (1%),
county fair programs (1%, up to a maximum of $1.53 million annually adjusted for inflation), and
match for qualifying employer lump-sum payments to the Public Employees Retirement System Employer Incentive Fund (net proceeds of sports betting games).
Nearly all of these funds are "fungible" which means that they can be replaced by another funding source. So, when lottery funds go to the Education Stability Fund, for instance, every dollar that's allocated there can be one dollar of general fund money that
doesn't
have to be allocated and is freed up to be spent elsewhere.
--Staff Reports
| | |
| --- | --- |
| Post Date: 2021-05-10 15:18:49 | Last Update: 2021-05-10 15:41:10 |
In-person learning should return for 2021-2022 school year
Just recently, a bicameral, bipartisan bill was introduced in the Oregon legislature that would ensure the children of Oregon would have access to full, in-person instruction for the 2021-2022 school year.
HB 3399
from Representative Vikki Breese-Iverson (R-Prineville) would direct the Oregon Department of Education to provide 100 percent in-person instruction for the next school year. Chief sponsors of the bill include Senator Fred Girod (R-Stayton), Representative Christine Drazan (R-Canby), and Representative Shelly Boshart Davis (R-Albany) .
Some Republican legislators made the following statements:
"This past year and a half has been really hard on kids in Oregon, I have seen it first hand with my own boys." said Representative Breese-Iverson. "We have all the facts showing us it's safe for them to be in school, so we can't wait any longer. Hybrid learning has been a start, but fully reopening schools will give them the consistent and dependable schedule of in-person instruction that is so valuable for their learning."

"We know it's safe to attend school, and we know the negative side effects of distanced learning are unacceptable, so what are we waiting for?" added Senator Girod. "We should have made this promise to kids months ago. We have to draw a line in the sand and let parents know they can depend on the public school system next year."

"We've had more than a year of at-home learning and it's time to get kids back in school," said Representative Drazan. "My family and my community need their schools fully reopened, and our students need schools fully reopened. Their mental health and academic futures depend on it."

"As a parent I've seen first-hand how the past year of learning has hurt my kids," added Representative Boshart Davis. "If we don't take action now, the long-lasting negative consequences for our kids will only get worse and could last their entire lives. This is our opportunity to stop that from happening."
--Bruce Armstrong
| | |
| --- | --- |
| Post Date: 2021-05-10 15:07:22 | Last Update: 2021-05-10 17:02:17 |
Paying more for driving in Oregon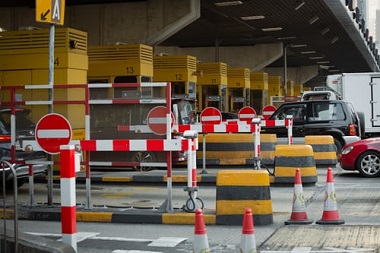 In 2017, the legislature established what is now
ORS 383.150, the Traffic Congestion Relief Program
. It describes value pricing to reduce traffic congestion. What is disguised behind the fancy title is the implementation of toll roads in Oregon.
Representative Tina Kotek (D-Portland) has introduced
an Amendment(-8)
as a "gut-and-stuff" to
HB 3065
. It now modifies the "Transportation Projects" to include funding for toll projects established in ORS 383.150, the Traffic Congestion Relief Program.
Added to ORS 383.001, the Legislative Assembly finds that:
Section 5(10)" Significant traffic congestion adversely impacts Oregon's economy and the quality of life of Oregon's communities. Where appropriate, variable rate tolls should be applied to reduce traffic congestion and support the state's greenhouse gas emissions reduction goals."

Revises language to prioritize 'electronic toll collection system' that doesn't require a vehicle to stop using transponder readers and license plate capture cameras to collect tolls. Extends the source of money for the Toll Program Fund to gifts, legislative allotment, federal sources and fees paid for information. The usage of funds is extended to develop and implement toll programs, and make improvements on tollways or adjacent highways to reduce impacts of diversion for tolling.

In addition to the state revenue bonds that obligates future generations to pay, the 'tollway project revenue bonds' are to be held "superior to any other lien or charge and to any law of the state requiring the department to spend moneys for tollway project revenue projects." The -8 will extend short-term borrowing by the State Treasurer to allow various types of credit agreements to $600 million to mature in five years. The department shall pay for borrowing "Using funds from the State Highway Fund or other funds that are legally available to the department or State Treasurer for the purposes for which the moneys were borrowed, including moneys received by the department or State Treasurer from the United States government."

Section 8 (7) is looking for excuses to use constitutionally collected road taxes to cover costs for structural changes needed for tolling, taking funds from improving roads and infrastructure in rural areas. "Moneys in the Toll Program Fund that are transferred from the State Highway Fund or are derived from any revenues under Article IX, section 3a, of the Oregon Constitution, may be used only for purposes permitted by Article IX, section 3a, of the Oregon Constitution."
Asking the impossible, requirements for tolling are to "reduce traffic congestion not only on the tollway but also on adjacent, connected or parallel highways to the tollways, regardless of ownership." Unless adjacent or parallel highways are blocked, it only follows that people will choose alternate routes. That may impact low-income housing neighborhoods that tend to line high traffic highways. This requirement may also be impossible: "Minimize and mitigate impacts to historically and currently underrepresented and disadvantaged communities."
The big question is whether the constitution language can be stretched to somehow include existing highways that are already paid for.
SECTION 35 (1) "To the extent necessary and permitted by state and federal law and section 3a, Article IX of the Oregon Constitution, toll projects on interstate highways shall include investments to make improvements or fund efforts to reduce congestion, improve safety and reduce impacts of diversion as a result of the toll project."
There is also the constitutionality question on 'equitable income-based toll rates'. All this will need to be part of the hearing on May 11, 2021, 8 A.M. before the
Joint Committee on Transportation
if they expect to find favor with the majority of voters who oppose tolling.
--Donna Bleiler
| | |
| --- | --- |
| Post Date: 2021-05-09 10:00:20 | Last Update: 2021-05-09 10:35:58 |
Leftist extremists continue to vandalize the station
Over the past several months, the Salem Police station in Salem, Oregon has
incurred almost weekly vandalism
.
During anti-police protests in front of the building, leftist extremists have applied chalk, other substances, and signing to the sidewalks, planters, stairways, walls and portico of the building.
The graffiti has done varying degrees of damage to the facility.
Typically, City of Salem facilities crews have been able to wash off the graffiti, but recently the damage appears to be longer lasting if not permanent. One evening of damage required the construction company for the building to resurface and retexturize the cement steps.
Just the removal of the graffiti has cost the City of Salem hundreds of dollars in staff time, with costs to the contractors being much higher.
Balancing the public's right to the freedom of expression and gathering with unlawful actions is a priority, according to the Salem Police department. They claim that because of that, they have used discretion toward the minor damage to the building in the recent past.
As this damage has become more costly and permanent, they have stated that they are now forced to set boundaries and limits as to where similar activities can occur on the property. The Salem Police Department is now apparently warning that if these limits are not respected, enforcement action may be taken.
--Bruce Armstrong
| | |
| --- | --- |
| Post Date: 2021-05-08 05:42:48 | Last Update: 2021-05-08 10:30:53 |
Read More Articles